I had the best holiday a while back in the Cotswolds. The weather was glorious, everything was so beautiful, I thought I'd share it with you.
I was so impressed with the places we stayed and I can't wait to return. I had a list of things I wanted to do while in the Cotswolds and now I have an even longer one!
First stop – Didley Squat Farm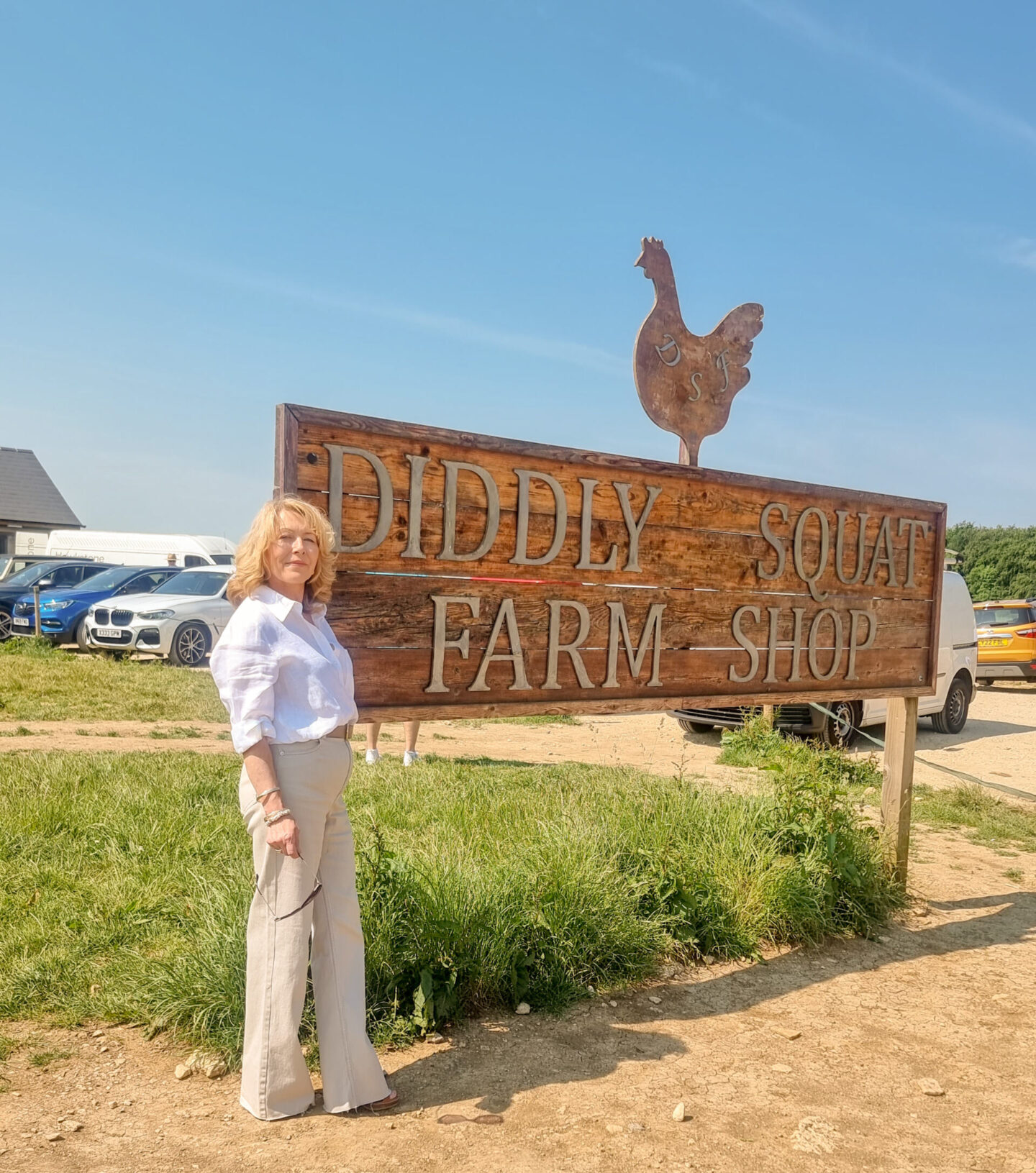 I'm a massive fan of Clarkson's Farm. Knowing that I was going to the Cotswolds I just had to pay a visit. I also got lucky with the queue because you can be in that queue for over an hour most days!
There's not a lot to see. There's the farm shop and an open eating area, along with the most beautiful views of the Cotswolds. I wanted to go purely to shop for some pieces from Clarkson's Farm.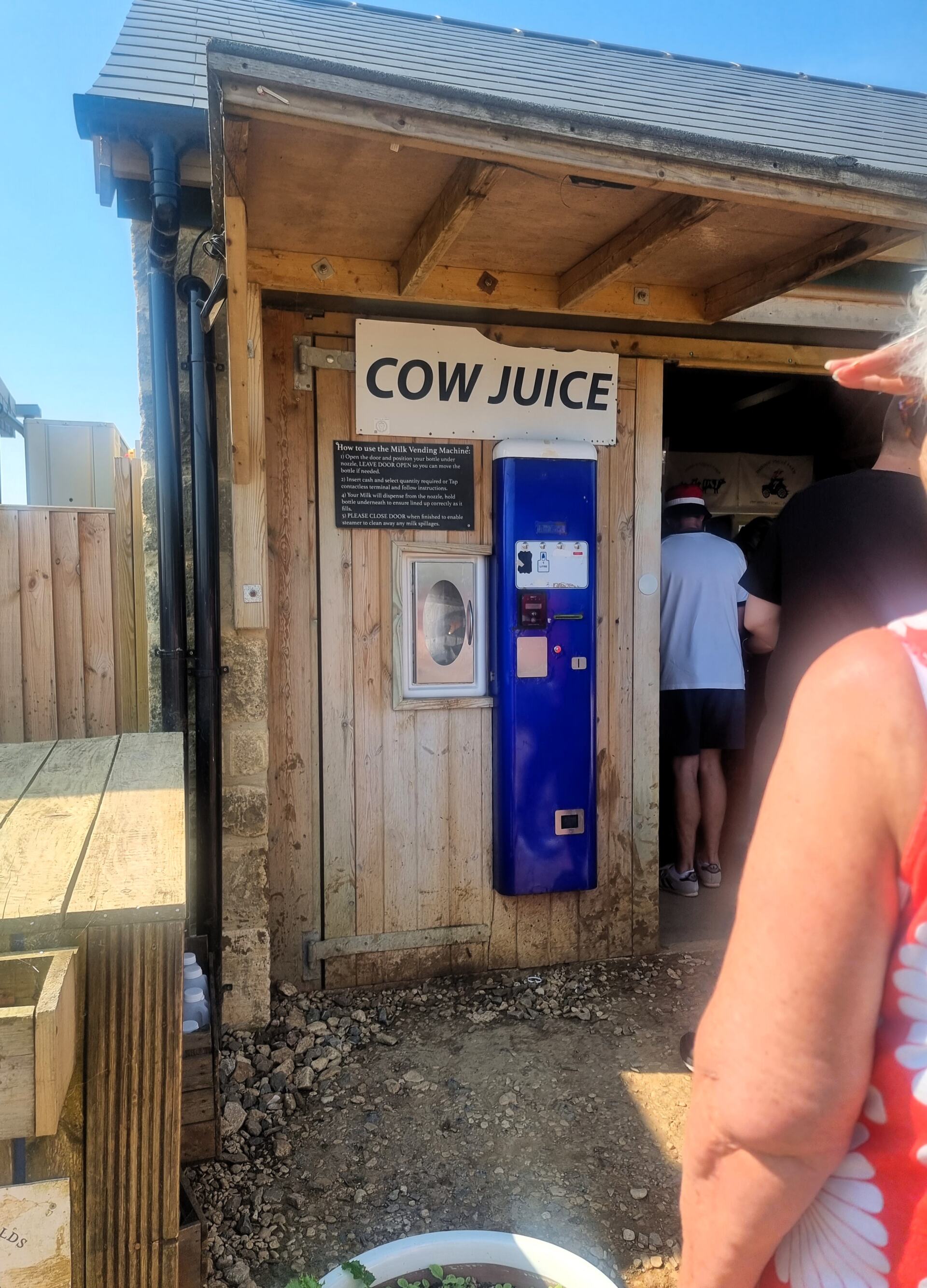 One of the items on my shopping list was the Cow Juice Bottle. You purchase the bottle and then fill the bottle outside with the milk from the cows on the farm. I didn't want to fill mine, just purchase the bottle to add my own skimmed milk to it.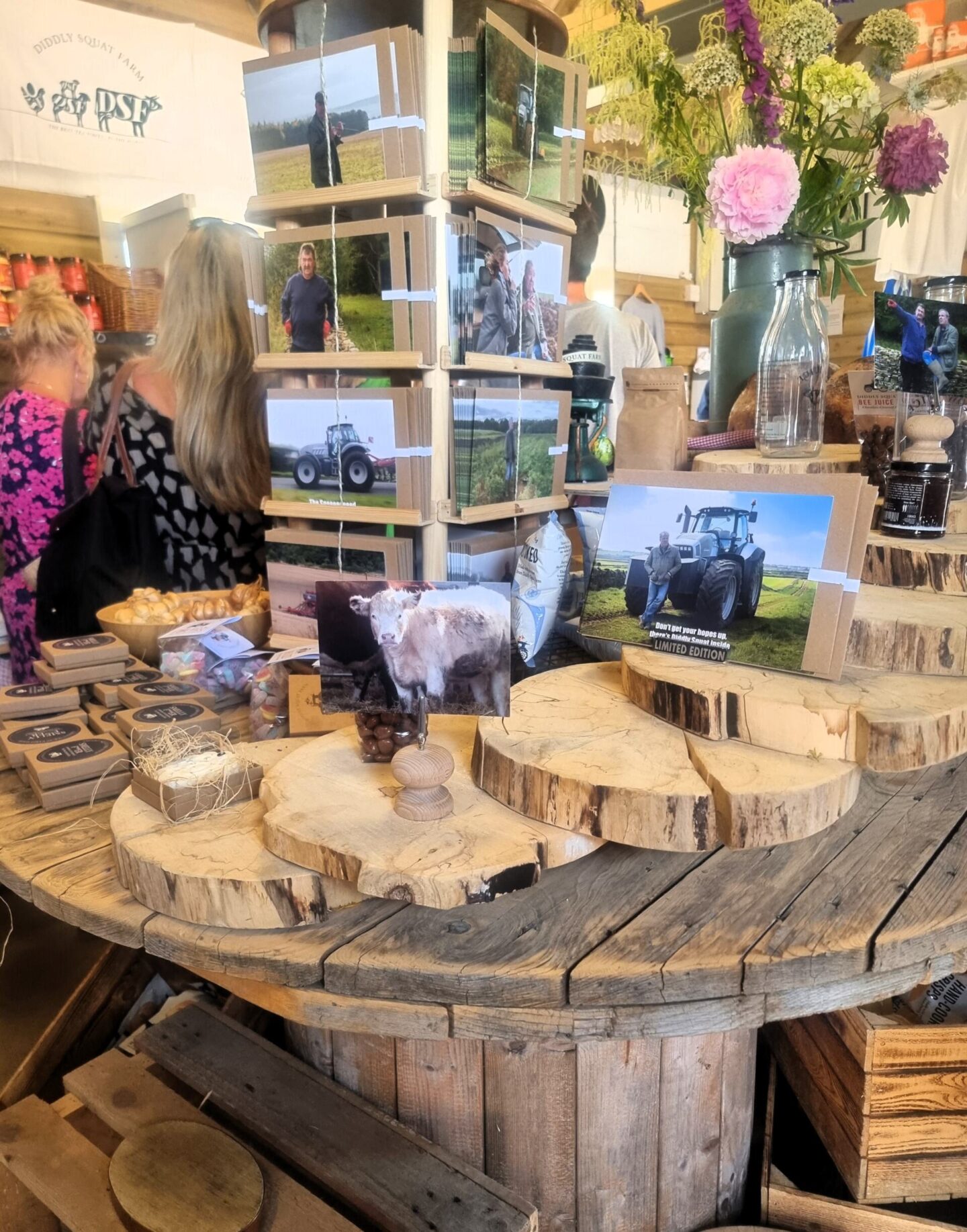 I was surprised at the variety of products available considering the queues outside, They must re-stock conveyor belt style! You can see the Cow Juice Bottle in the top right-hand corner.
Dee and I soon filled our baskets. I also picked up a chopping board and some honey. Dee picked up a cup, sausages, a jar of piccalilli and a cake. All have been devoured since returning home and Dee says that the sausages were the best she'd ever had.
The first Cotswolds hotel. The George Townhouse Shipston on Stour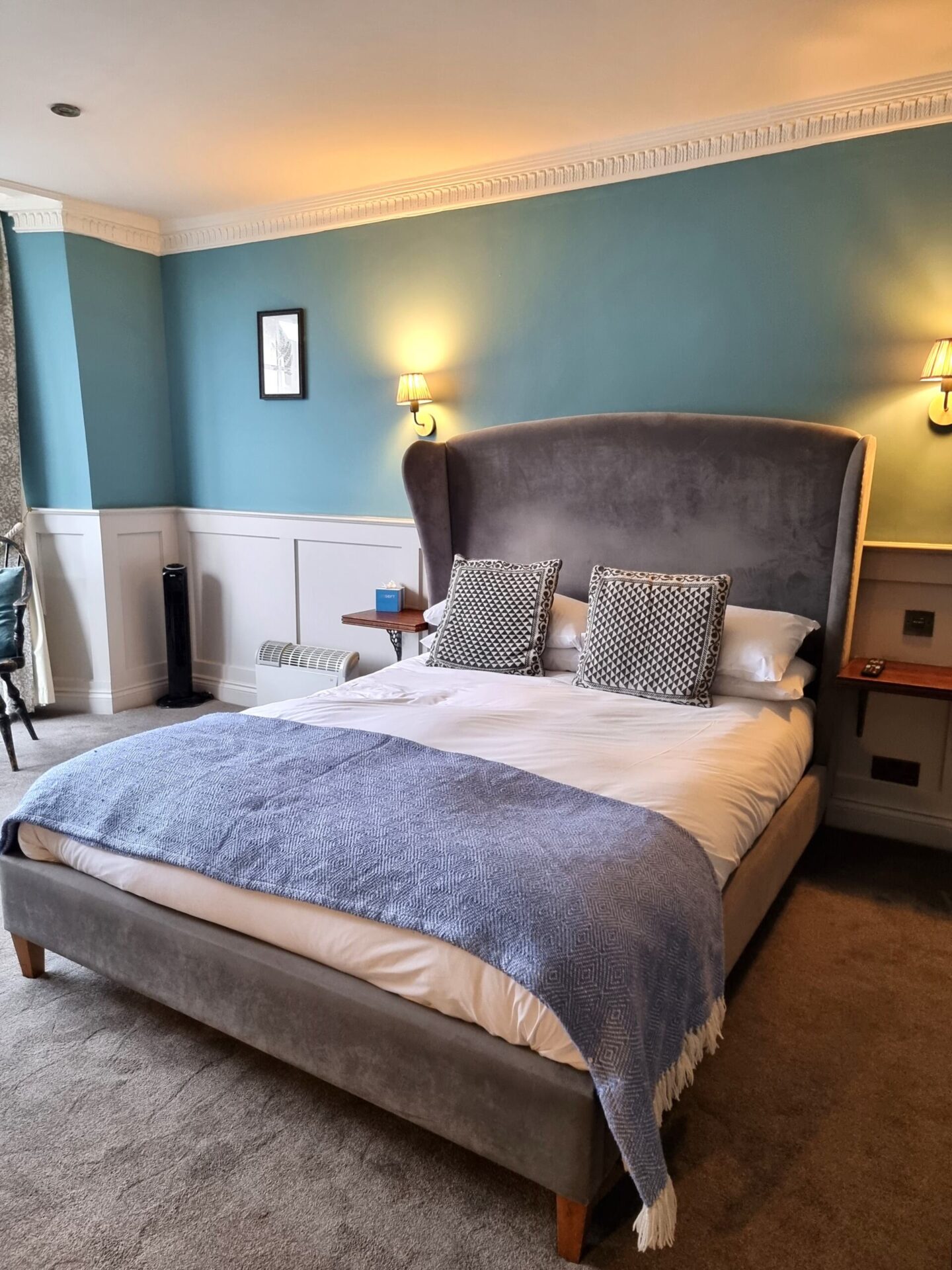 I felt like I struck gold booking The George Townhouse Hotel. I wanted a hotel that was close to shops and a lot of the hotels in the Cotswolds are out in the country and a good drive is needed to a local shop. This wouldn't normally bother most people, but with all my allergies it can be hard to eat my regular diet, having shops nearby just makes it so much easier for me.
The George Townhouse is situated in a small village with a few convenience shops and some lovely little antique shops. We enjoyed browsing those.
The room was really spacious, and clean and the staff were lovely. Nothing was too much trouble and they always had time for you. It was a really welcoming place to stay.
The only thing that disappointed me a little was that there were two hard dining chairs in the room and these could have been replaced with a small sofa. There was no fridge in the room and I think that's a necessity in any hotel. For me and my dietary requirements anyway.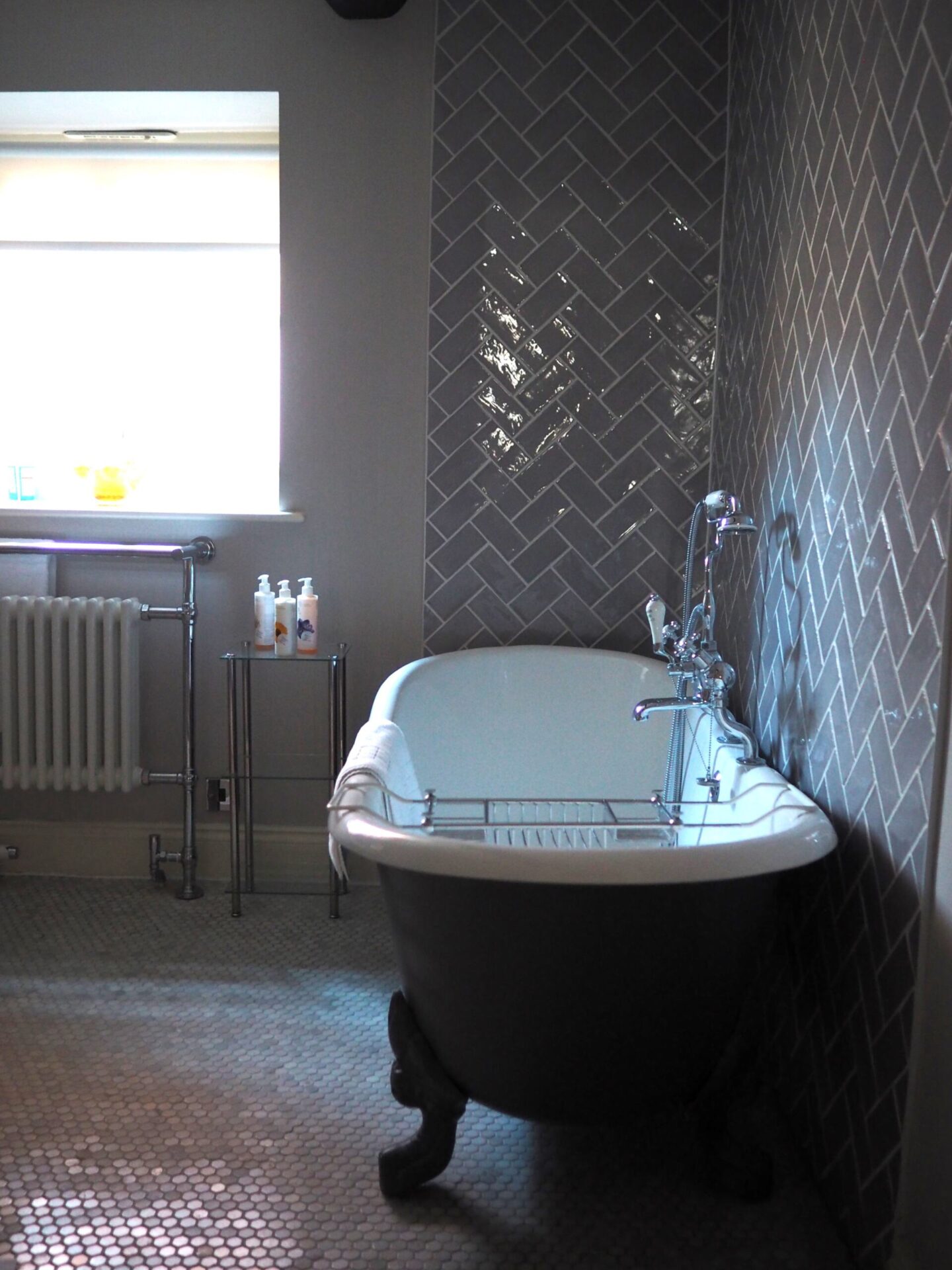 The bathroom made up for it though! It was beautiful. Large everything. Large bath, large sink and a double shower.It was also filled with all the products to pamper yourself so I enjoyed that.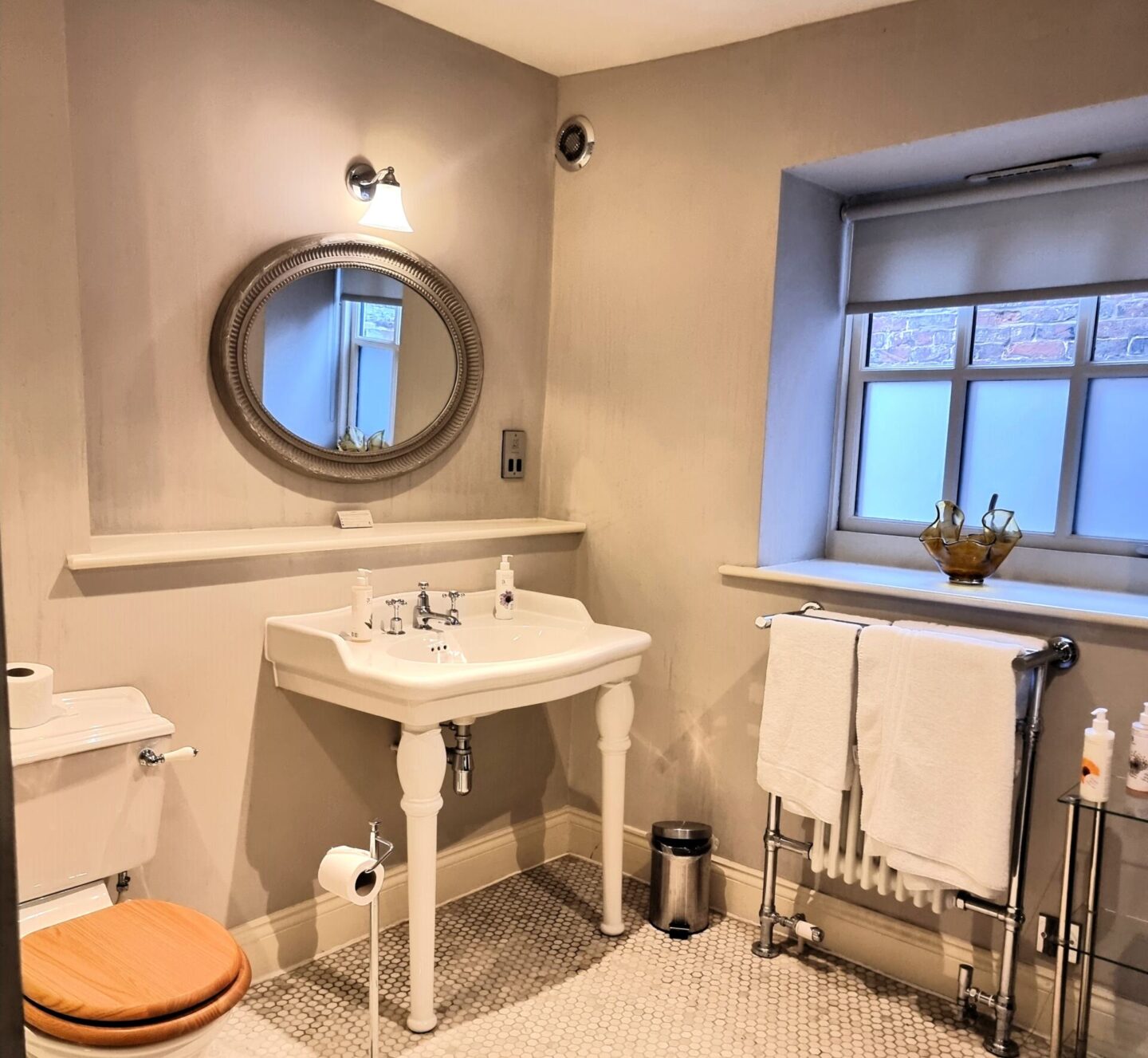 I would recommend The George Townhouse though. It really was a lovely hotel and it's easy to get to all the attractions from there.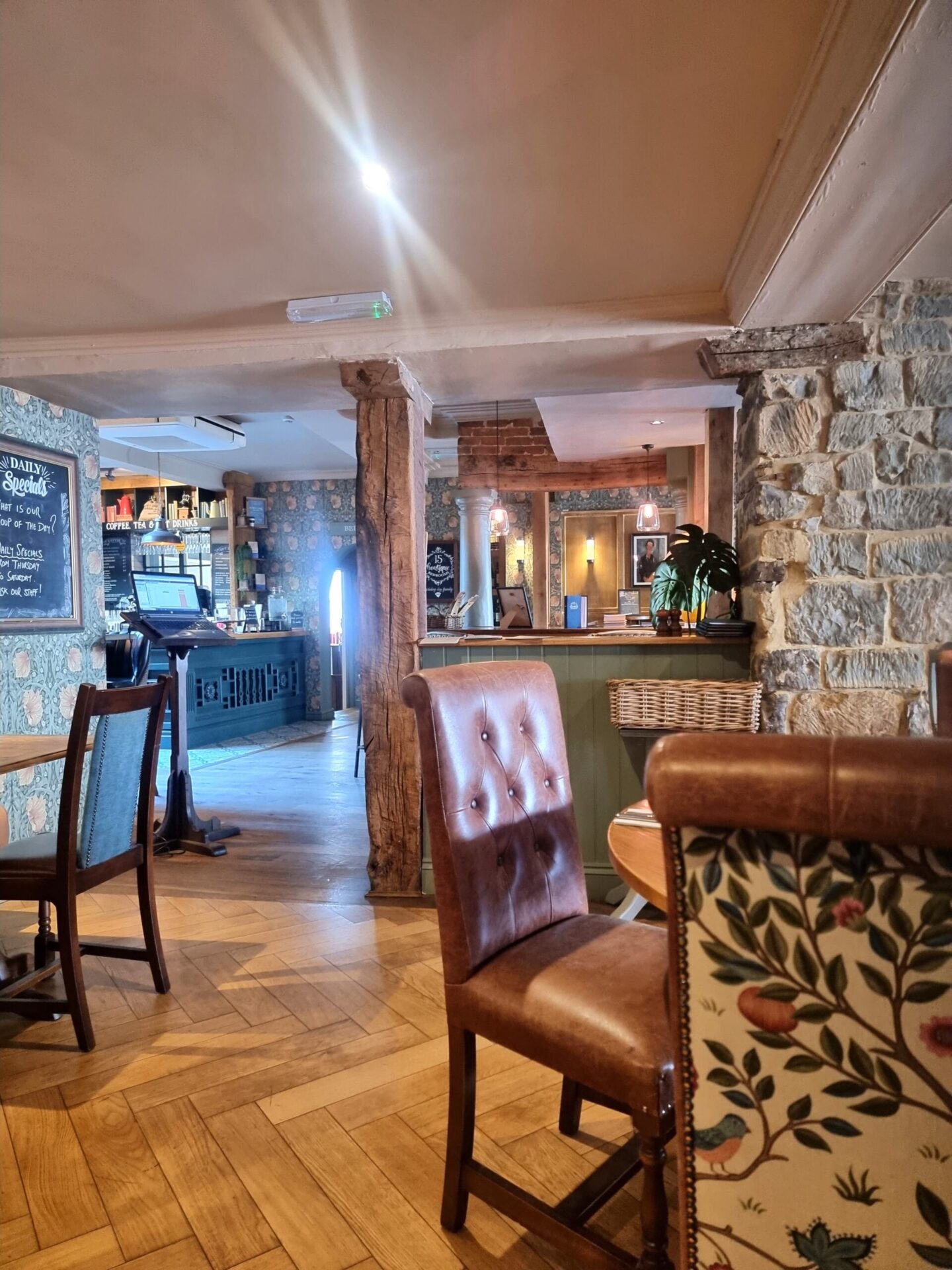 There was a bar/restaurant below and the breakfast was amazing. The staff catered for my allergies very well and that's a bonus because you'd be surprised at how many restaurants/hotels have proved to be very problematic!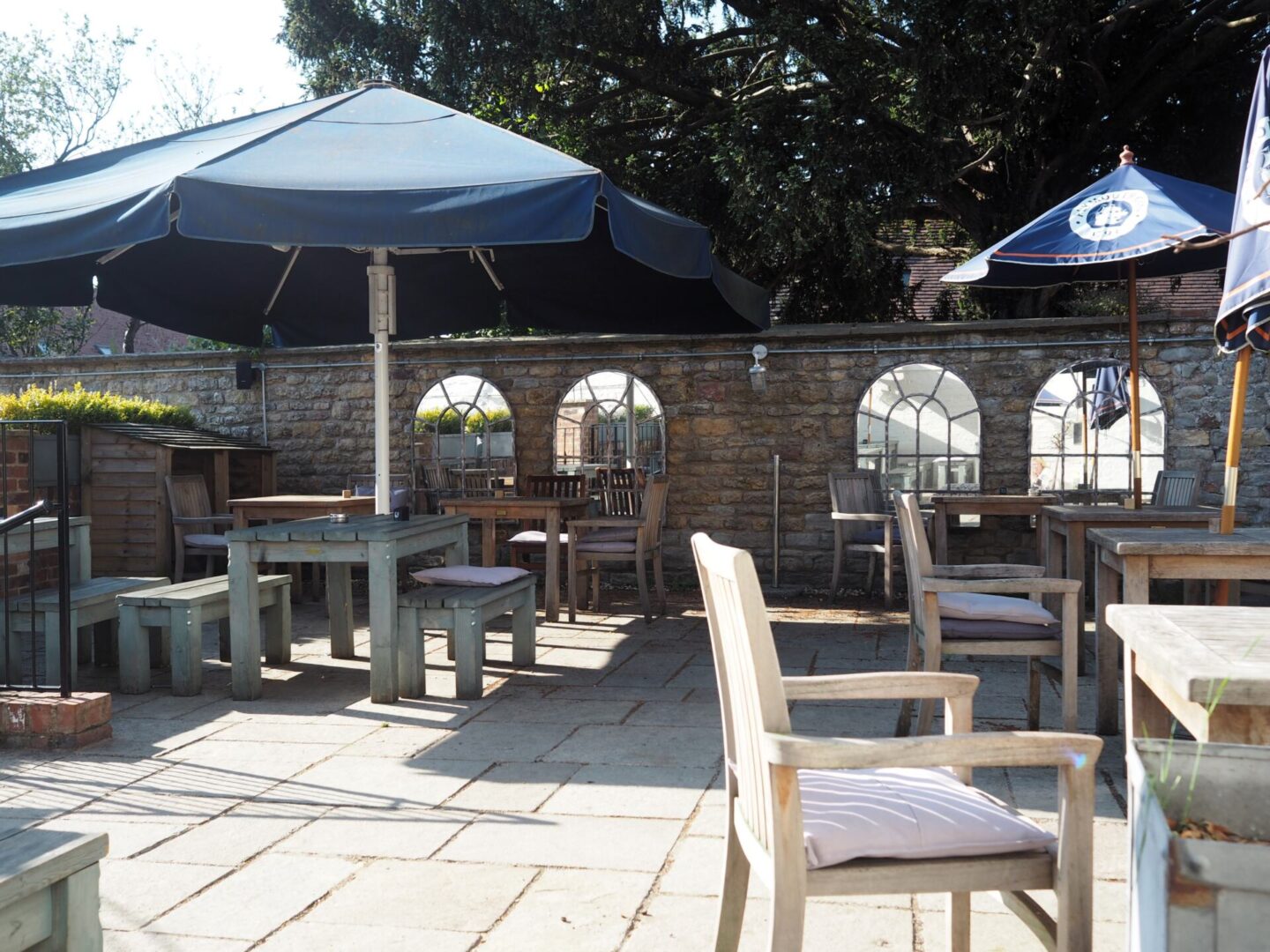 I'm a fairly early morning riser and I enjoyed sitting in the gardens in the mornings. The bar was busy inside and out every evening we were at the George. There was no noise detected once we were in our room though and we slept really well in that comfortable bed.
I would recommend The George Townhouse. It really was a lovely hotel and it's easy to get to all the attractions from there. There's so much to see and do in the Cotswolds. I've already curated a list of places to go on my next visit.
Daylesford Farm, gardens and homeware were worth a visit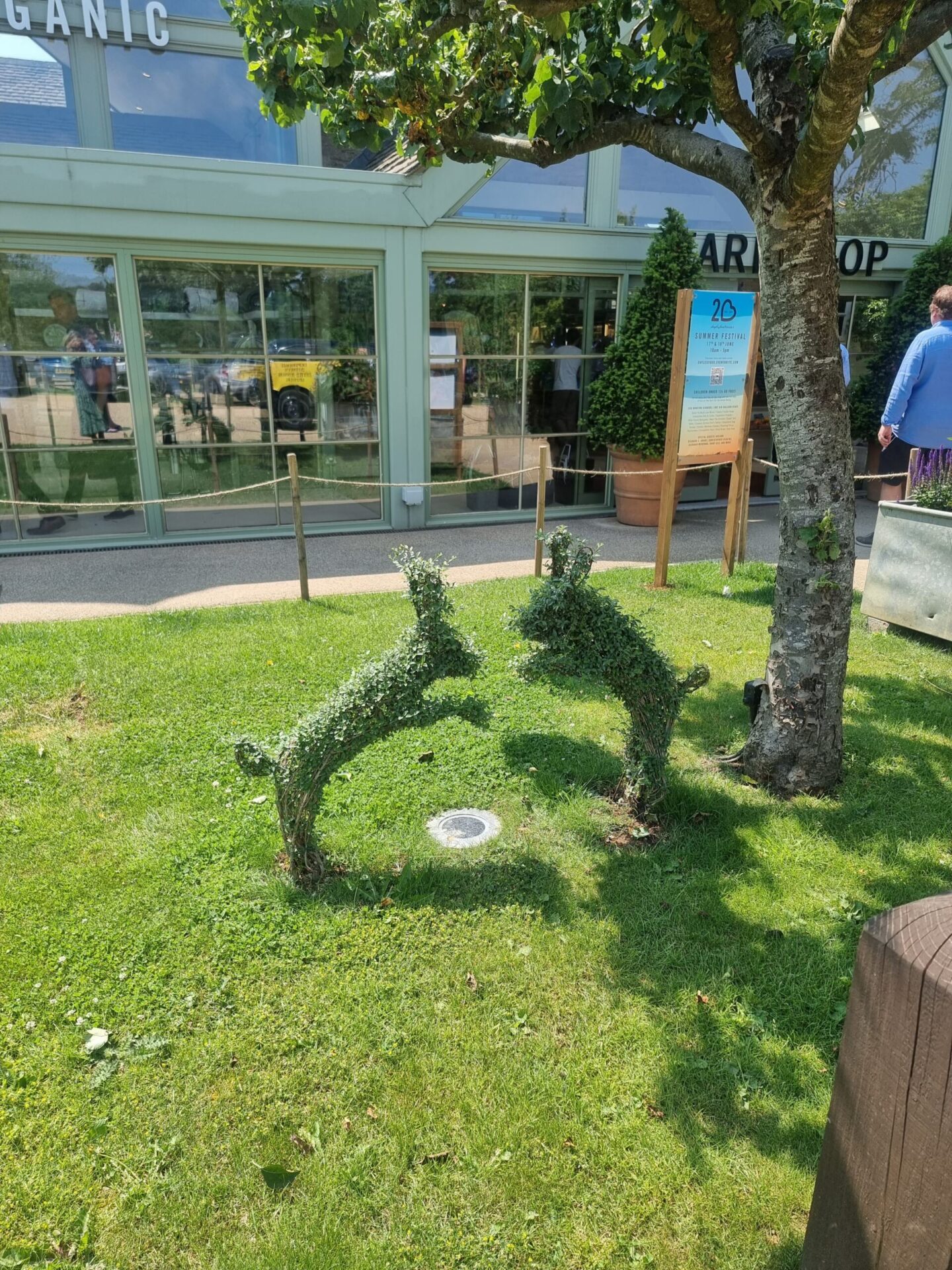 Daylesford Farm was on my list of visits. I watched a lot of films about it on YouTube and it looked really interesting. A lovely garden centre with offshoots of different shops. Lots of different types of foods, beautiful pottery plus of course some beautiful plants.
The homeware store was very enticing. The linens and tablescapes of many tables gave lots of inspiration. It was all so expensive though! I did intend on buying a plant pot or some sort of homeware piece while I was there but all that kept going through my mind was how I could buy very similar at a fraction of the price at shops near home like TK Maxx
Station Mill Antiques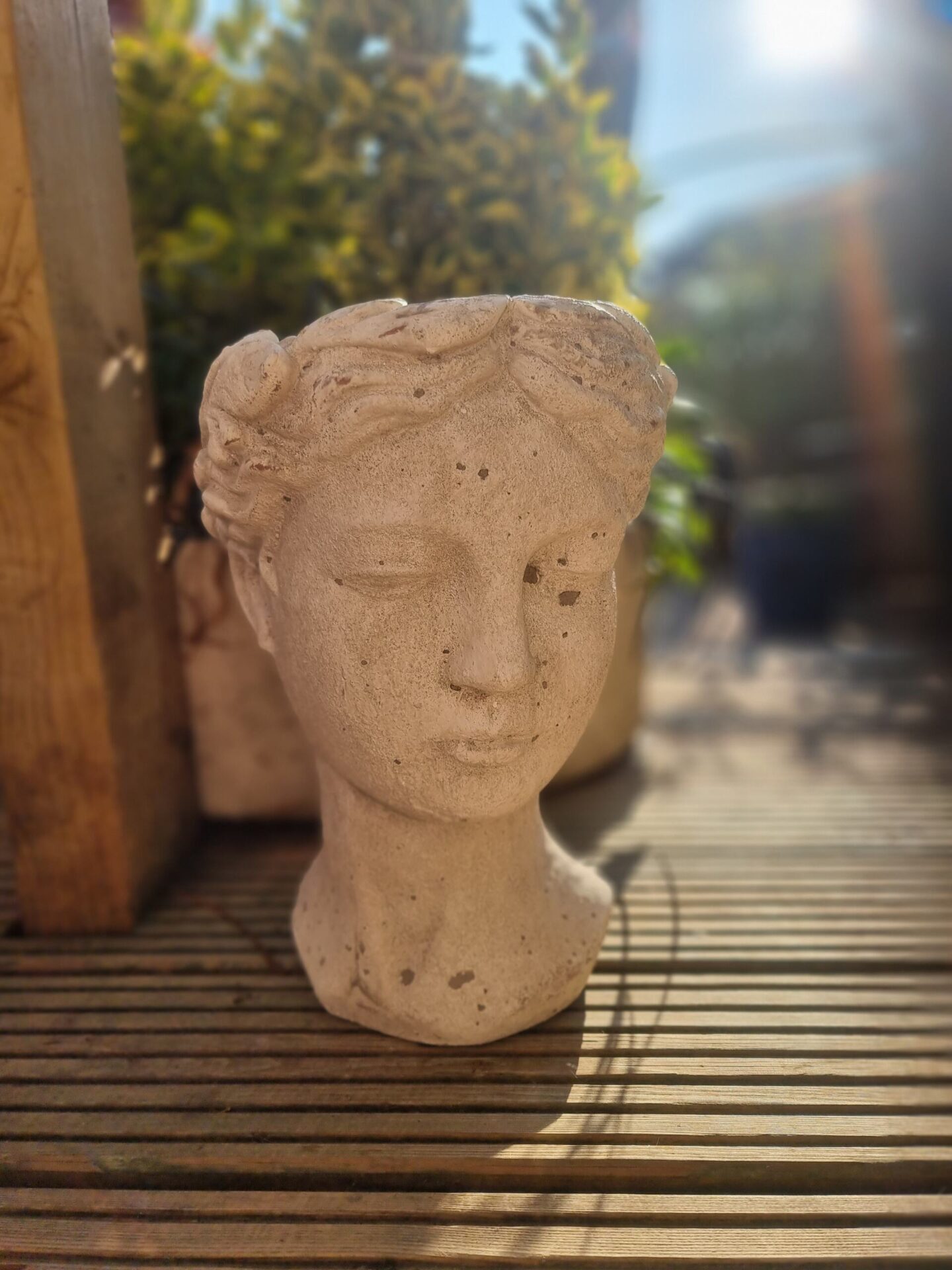 If you like browsing antique shops, then if your visiting the Cotswolds I couldn't recommend Station Mill Antiques more. This is a warehouse of antiques! Dee and I spent a good couple of hours browsing through so many beautiful items. The head planter was my favourite find. I also bought some really good butter knives and Dee found herself a beautiful wooden box to keep bits and pieces in.
A visit to Bicester Village was on my list of places to go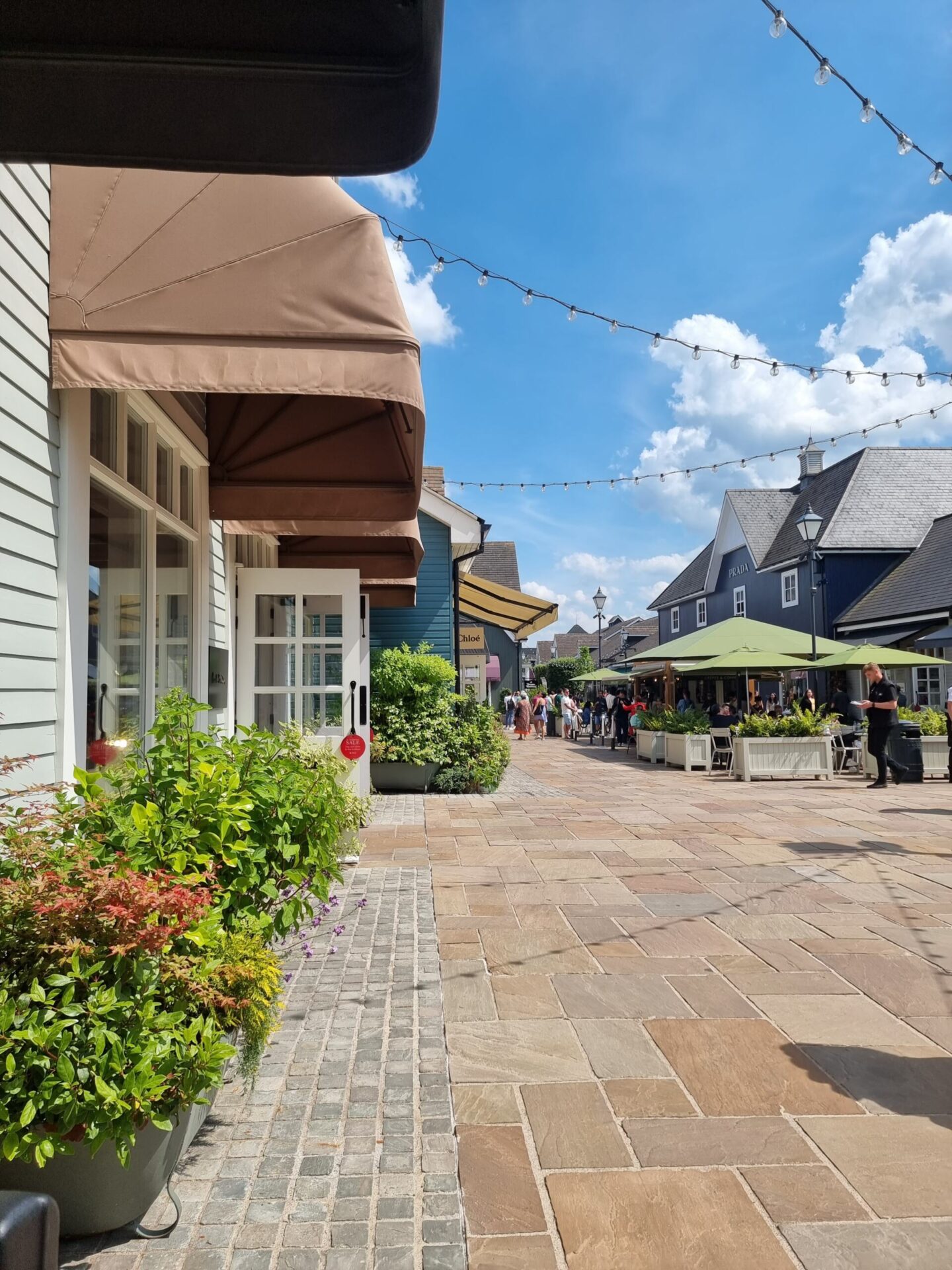 Bicester Village is around a 40-minute drive from the Cotswolds, So rather than the two-hour drive it takes me from home we decided to spend one of our days shopping there. The weather was just perfect. It was a lovely day.
I was drawn straight into Coach. They had an extra 20% off of the outlet price on the day. I spent some time in Coach and left with a lovely bag.
I will be posting all the outfits I wore on the holiday in the net blog post and I will share what I bought at Bicester. I'm also leaving a film below of the holiday if you'd like to see more detail about it.
We booked an extra special stay at a grand hotel for our last night in the Cotswolds close to Bicester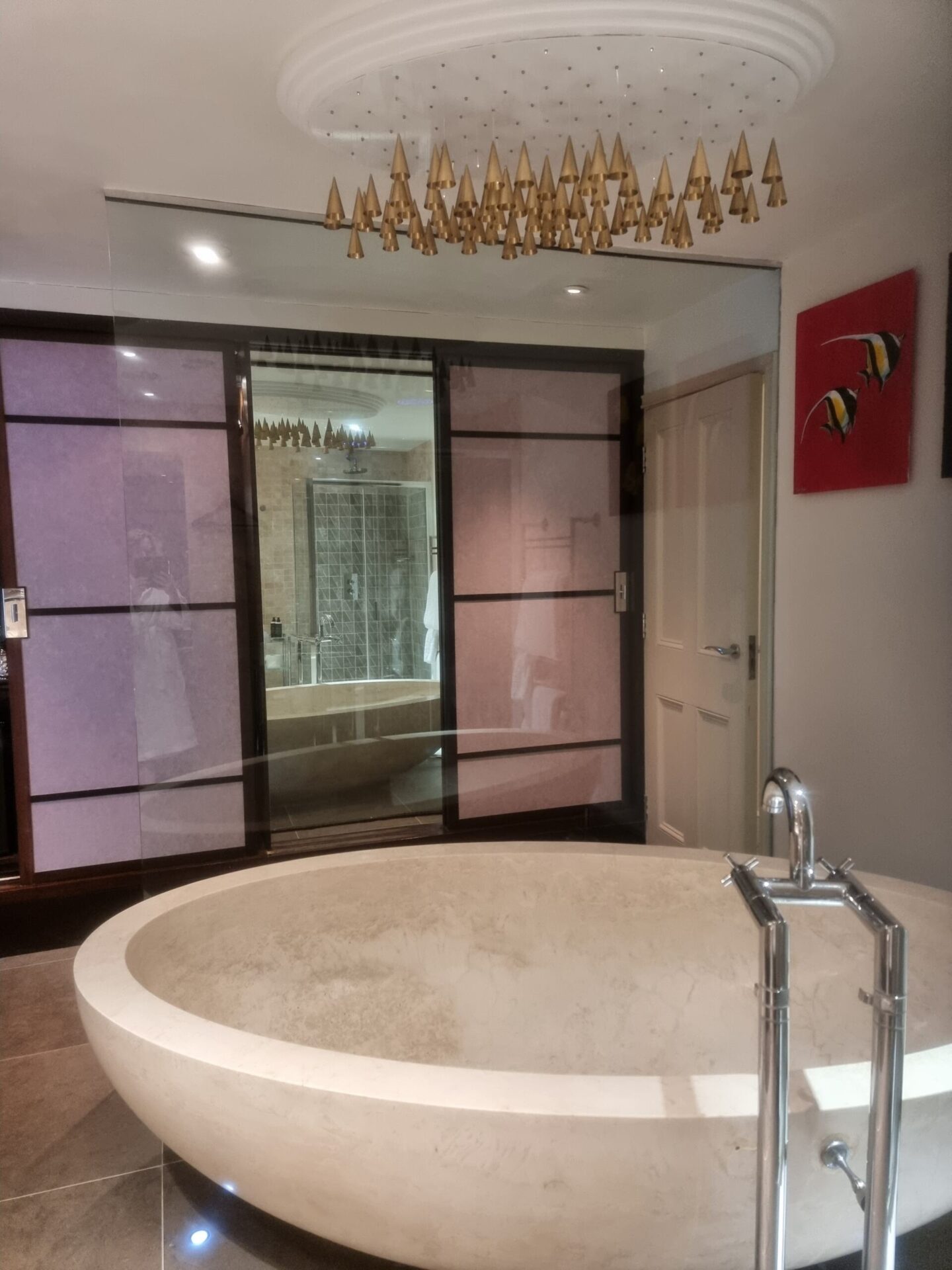 We booked a last-minute overnight stay at another hotel. Knowing how worn out we'd be after the day shopping at Bicester. The Cotswolds Spa Hotel was just so beautiful, set on large grounds, you can play golf, get married there and there's also a very inviting spa there too.
Because of a late booking, we managed to book a suite for a reduced price and I thought I'd gone to heaven! The suite included our own living room and a courtyard garden. Just look at the size of the marble bath! I filled it to the top and thoroughly enjoyed it.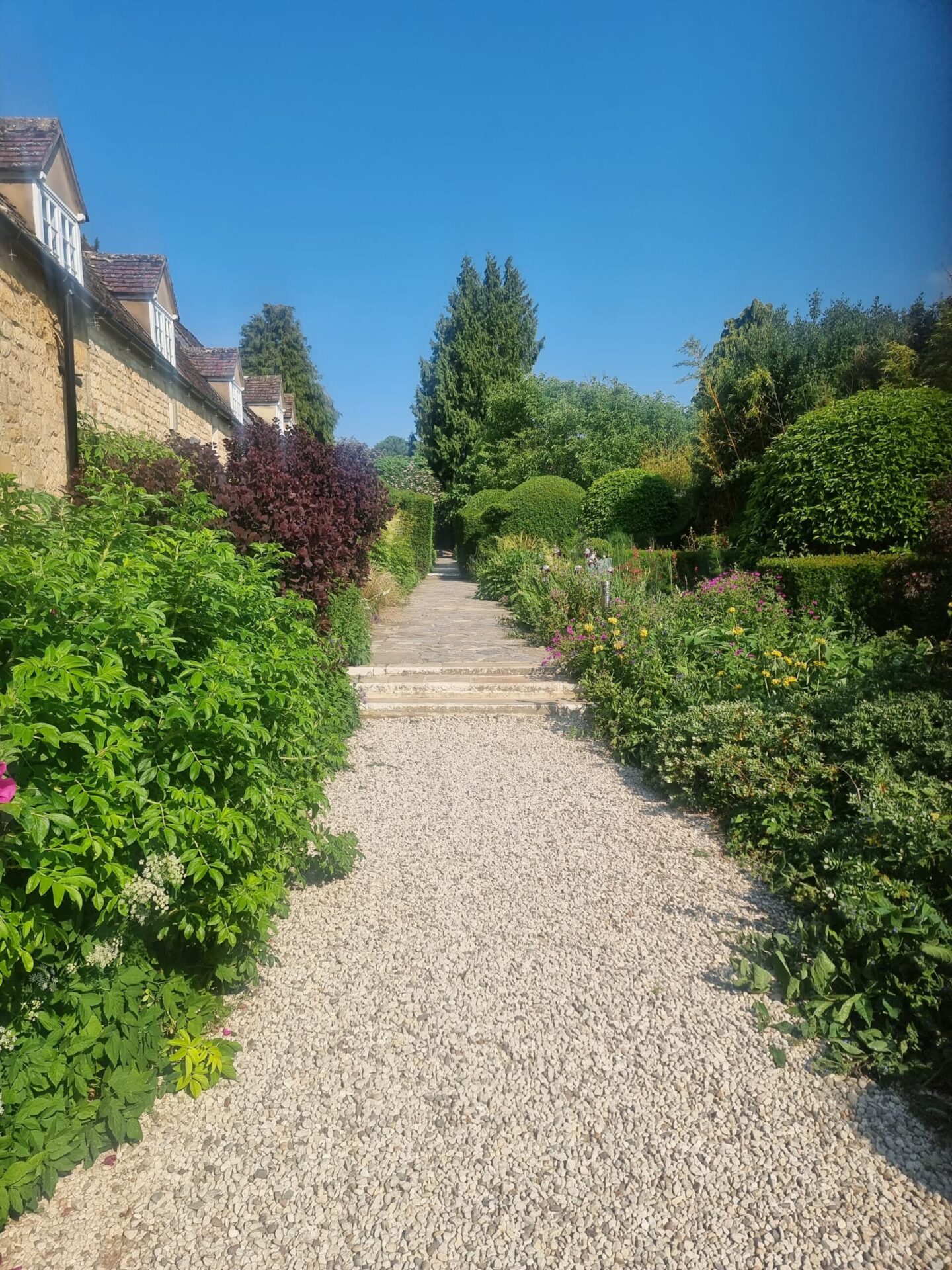 The grounds at the Cotswold Spa Hotel were stunning and I was gutted that I didn't have more time to discover this beautiful place, and I'm sorry that there's a shortage of photos. I have filmed this holiday in the Cotswolds over on my YouTube channel and I filmed a lot more of this fabulous hotel if you'd like to see more. You can watch the film by clicking here. I hope to visit this hotel again if I can get a stay for the right price.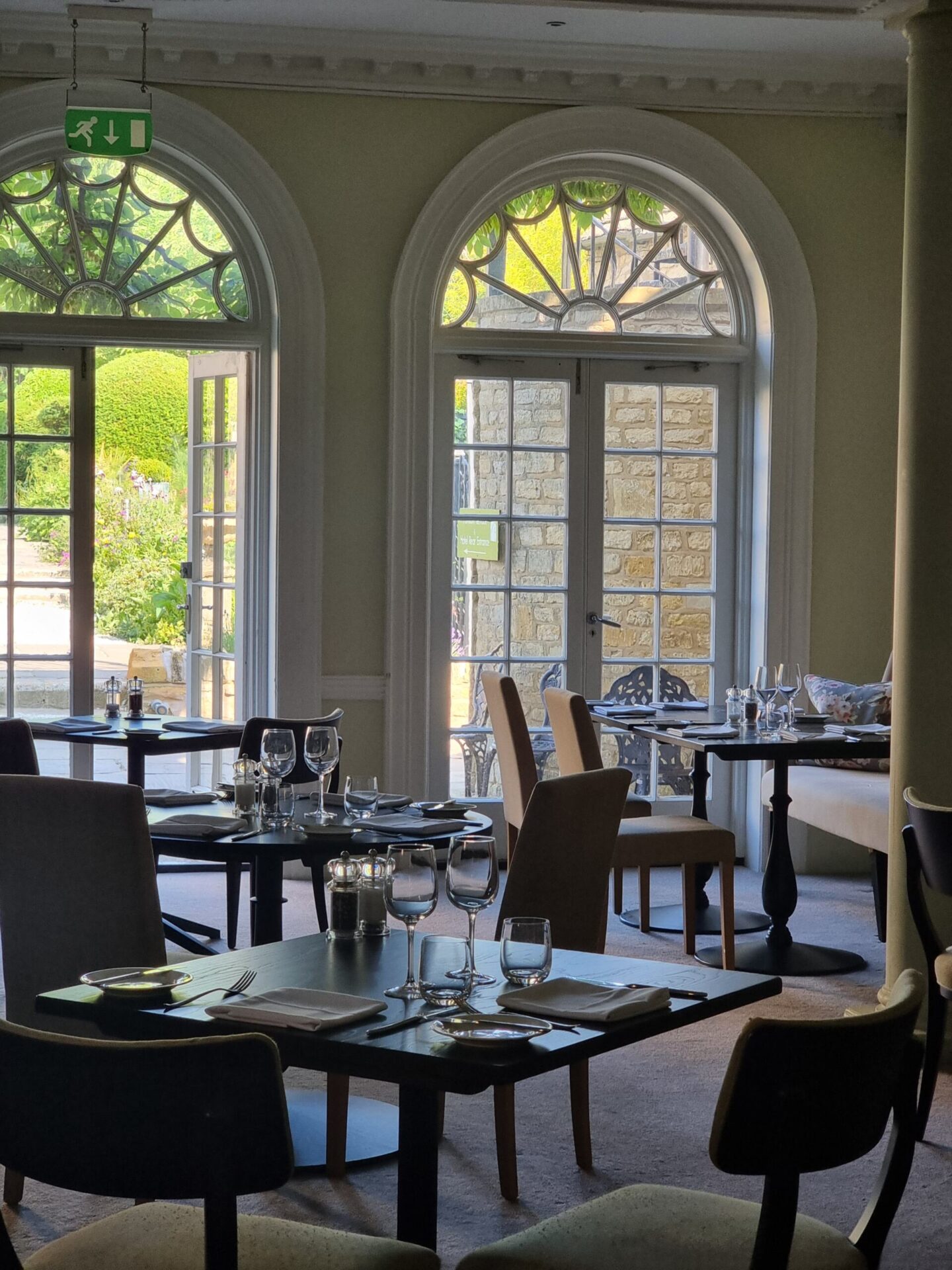 This is one of the eating areas in the hotel. How beautiful is it? Have you been to the Cotswolds? Are there any places you could recommend for my next visit? Because I do hope to visit more. I can't wait to return.
As I said, I will be sharing all the outfits that I wore in the next blog post. I hope you will join me for that.
Thank you for stopping by!
Come back for more. Click on the subscribe form below
YOU MAY HAVE A FRIEND THAT'S INTERESTED IN THIS POST. PLEASE USE THE SHARE BUTTONS
XO LAURIE
Subscribe for the latest updates!