How would you define timeless style? And how many items of clothing do you have in your wardrobe that you will never tire of that come out year after year? And do you have those extra special pieces that will give you a feel-good factor in your wardrobe that you will never tire of?
That's how I feel about the Brora brand. I have four special pieces from this loved label, and now that the summer weather is finally here, I'm very much looking forward to wearing the summer items that I wore last year.
Brora also has a brilliant sale at the moment, so now is the time to grab a bargain that you will love. I promise!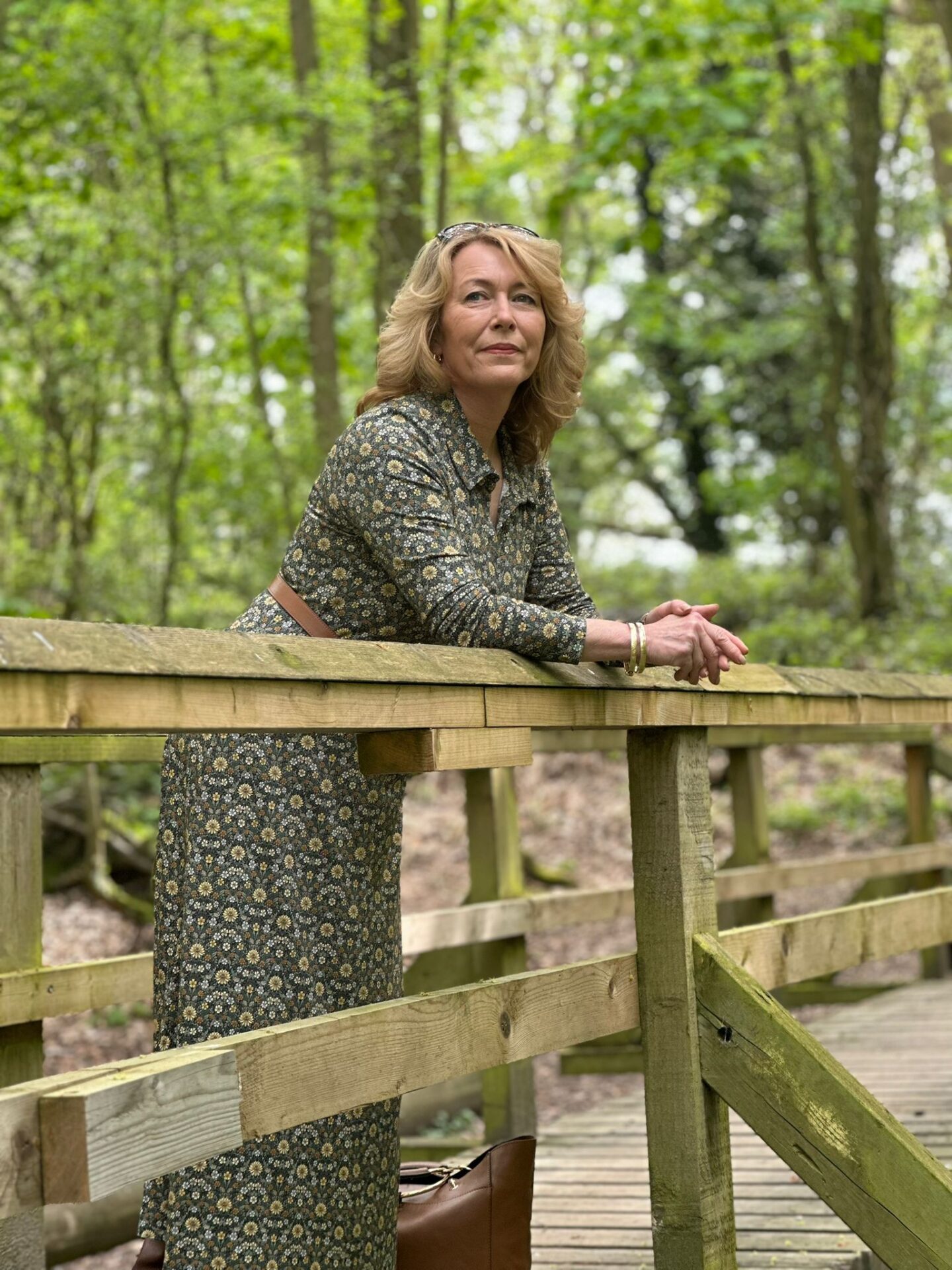 This week I'm sharing a dress from Brora that suits most weather conditions, plus other past summer favourites that I love, and In the colder months, I paired the dress with a full slip underneath and a cardigan over the top, plus of course, boots.
Now the layers are needed less and less, I have also worn this Liberty Print Jersey Shirt Dress (currently on sale ) with a pair of Espadrilles or sandals too.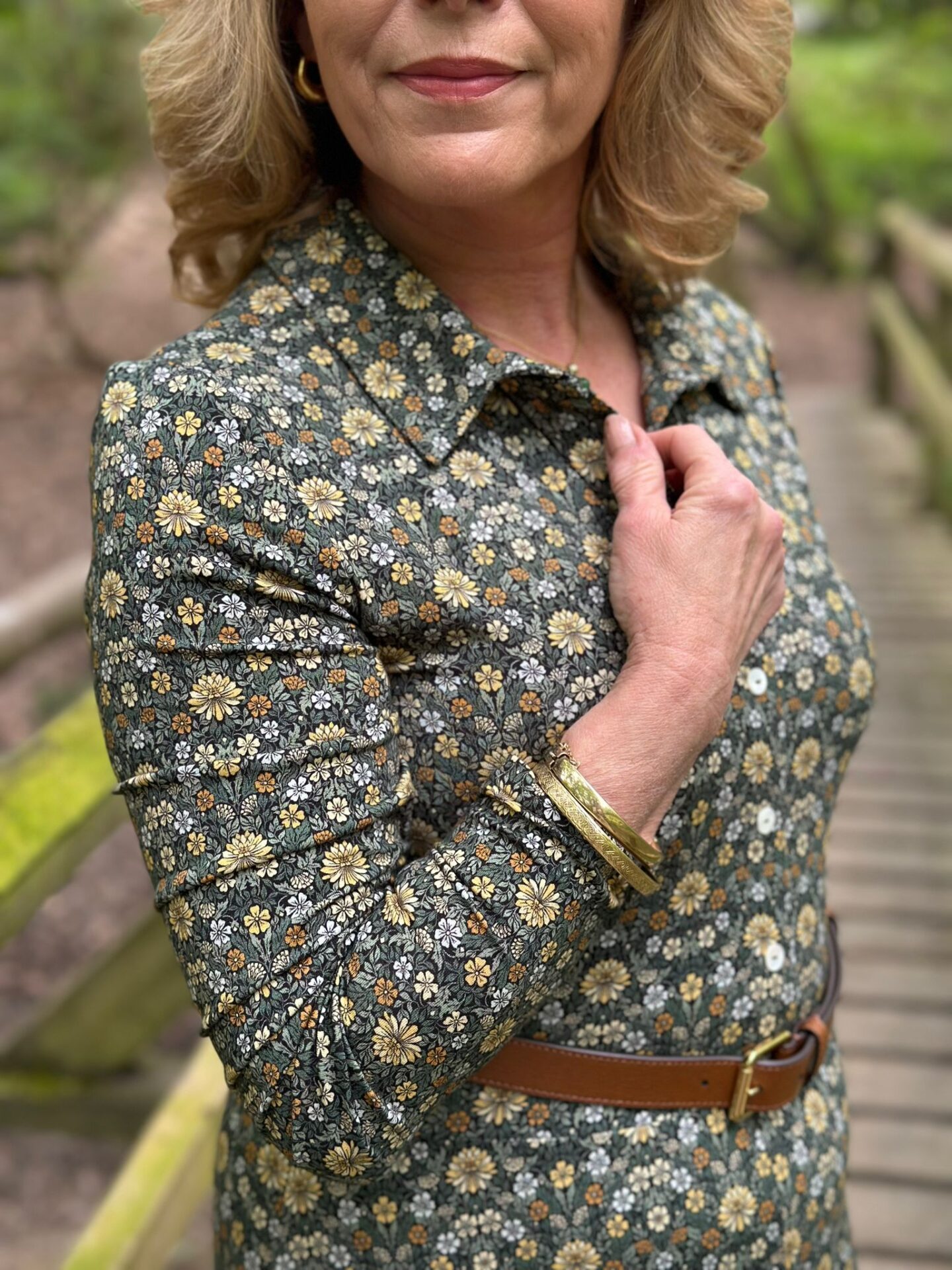 I just had to share a close-up of this beautiful print. It's called Olive Meadow. I even love how romantic it sounds. The dress is buttoned to the waist, composed of 95% viscose and 5% elastane—a very easy one-piece to wear, timeless style that will come out year after year.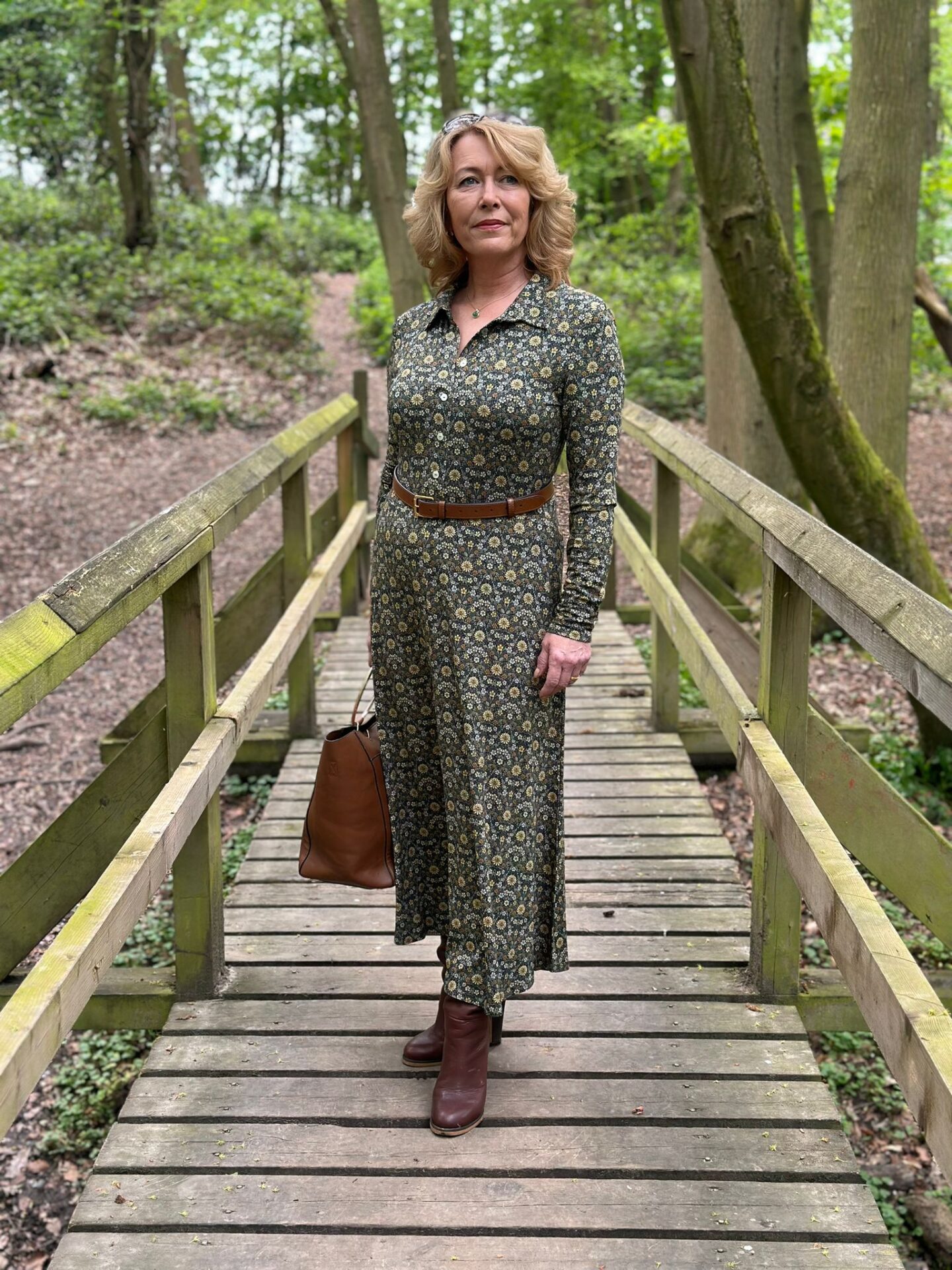 I've paired the dress with simple favourite tan accessories, and yes, that is a pair of boots I'm wearing in July! We've had lots of rain here in Essex this past week, and they were needed for this walk in the countryside.
Shop Brora Liberty Print Dresses
A summer wardrobe isn't complete without a romantic white blouse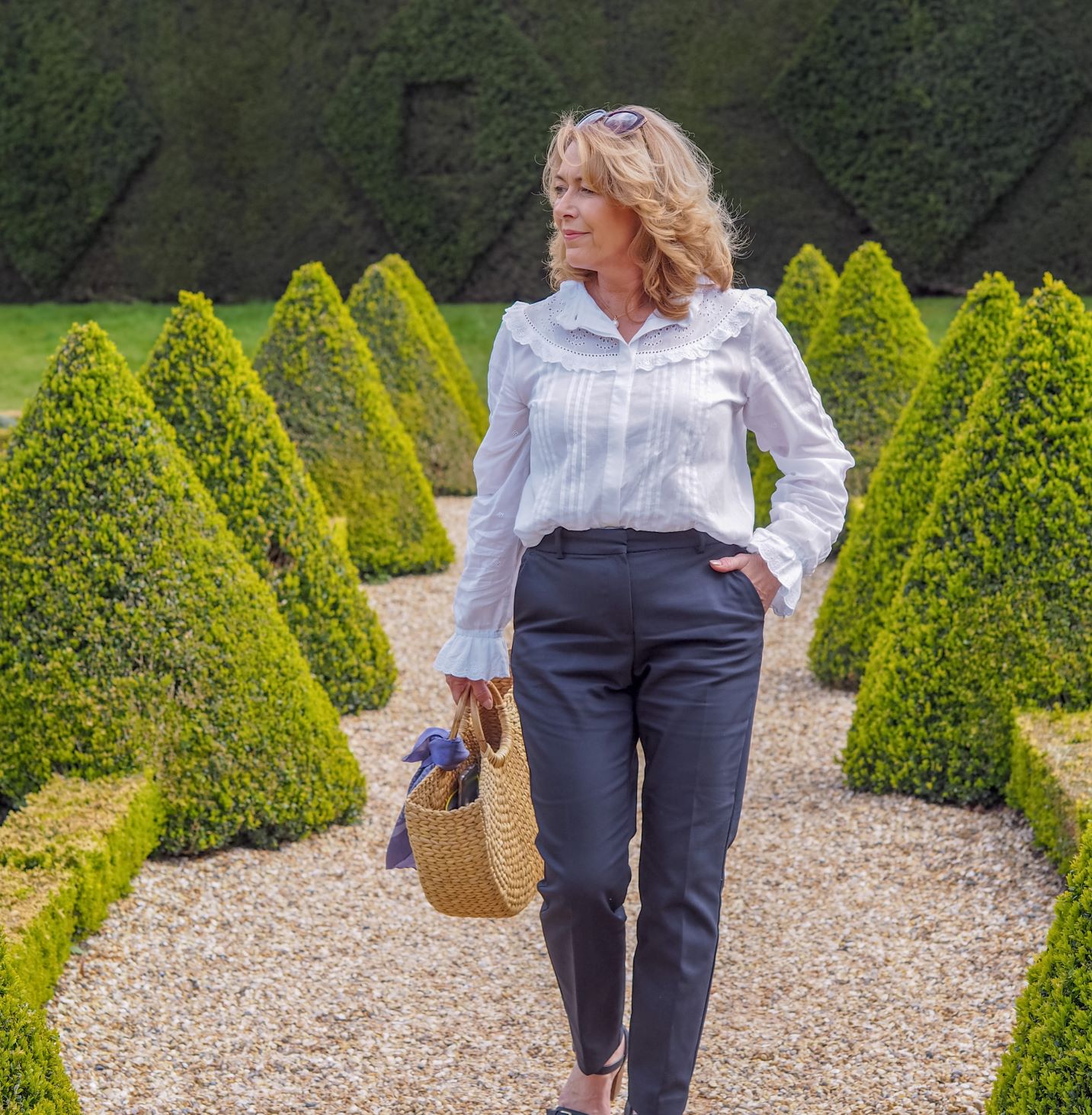 Into its third year, I wear this blouse so much. Even in winter under a jumper with the frilled collar poking through the top.
Brora releases this style of blouse each year. It's super lightweight and I love how feminine it is without being too frilly.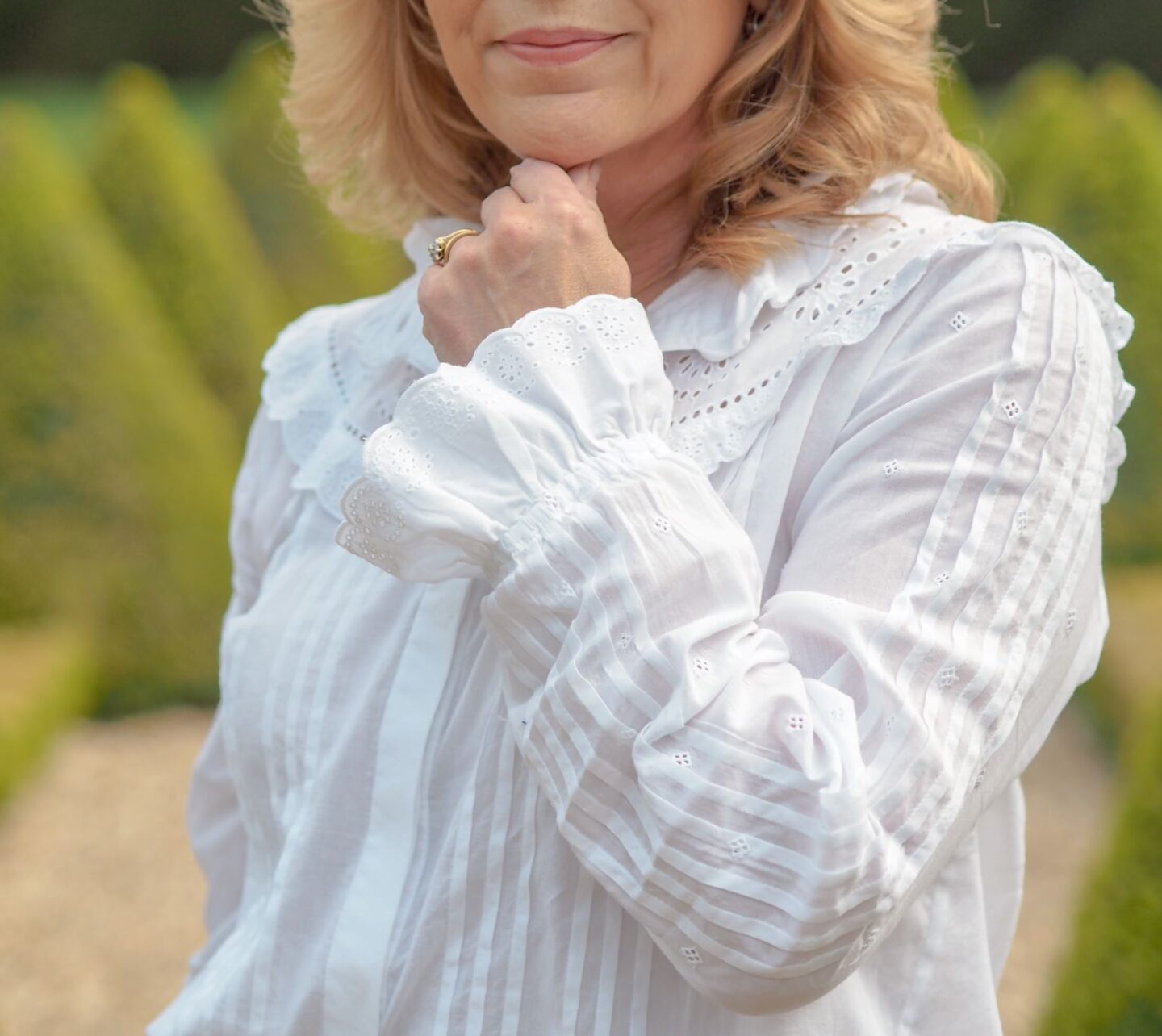 The beauty of a blouse like this is that it will pair with literally anything. I wear mine mainly with either jeans or trousers.
This year's white Organic Cotton Frill Blouse is just as beautiful and is also on sale. A Real Forever piece.
The extra special linen dress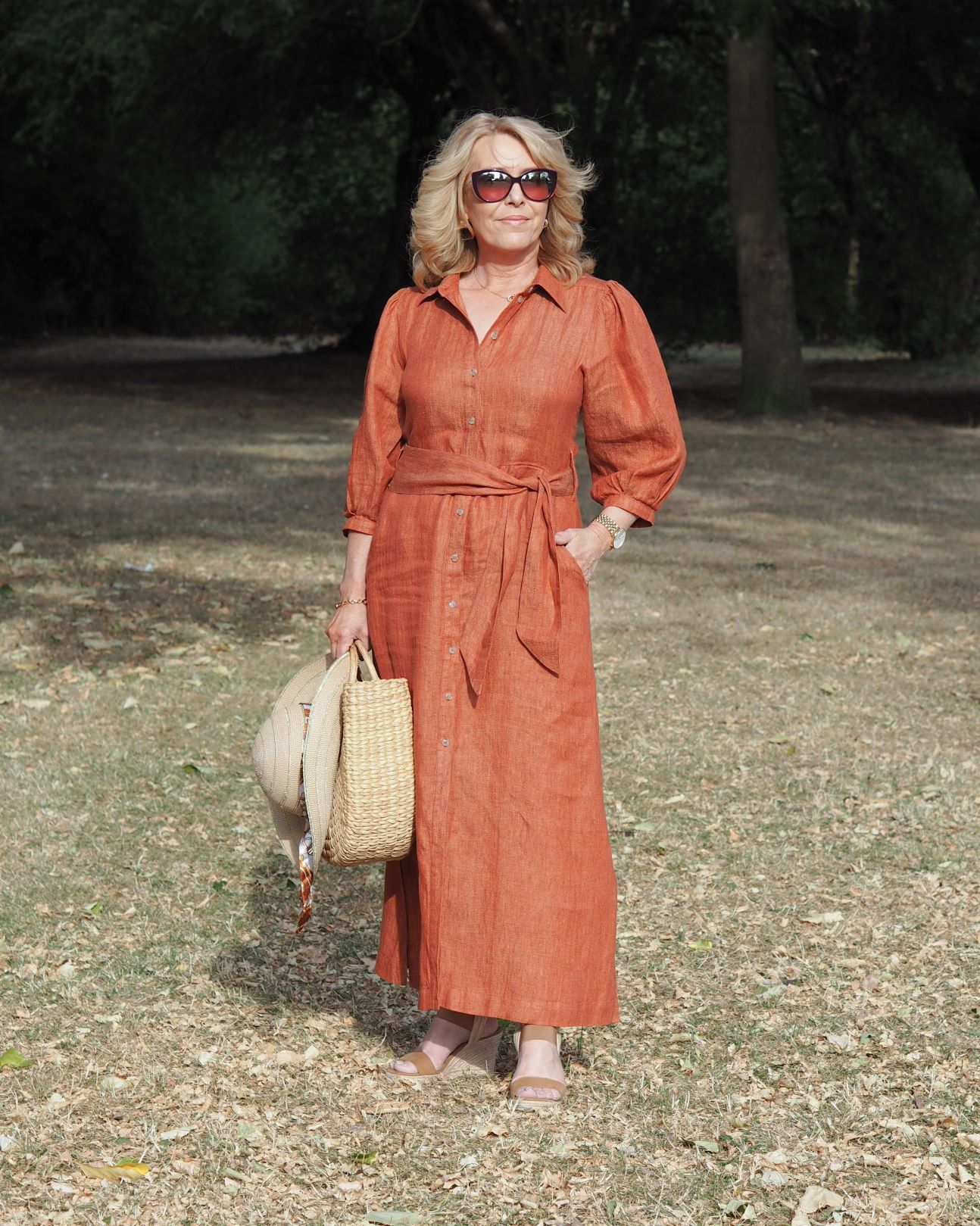 I've had many a linen dress in my time but none have been more memorable than this one. Brora has the same dress again this year but in either Lapis Blue or Fusia Pink. The Pink gets my vote, it's really beautiful.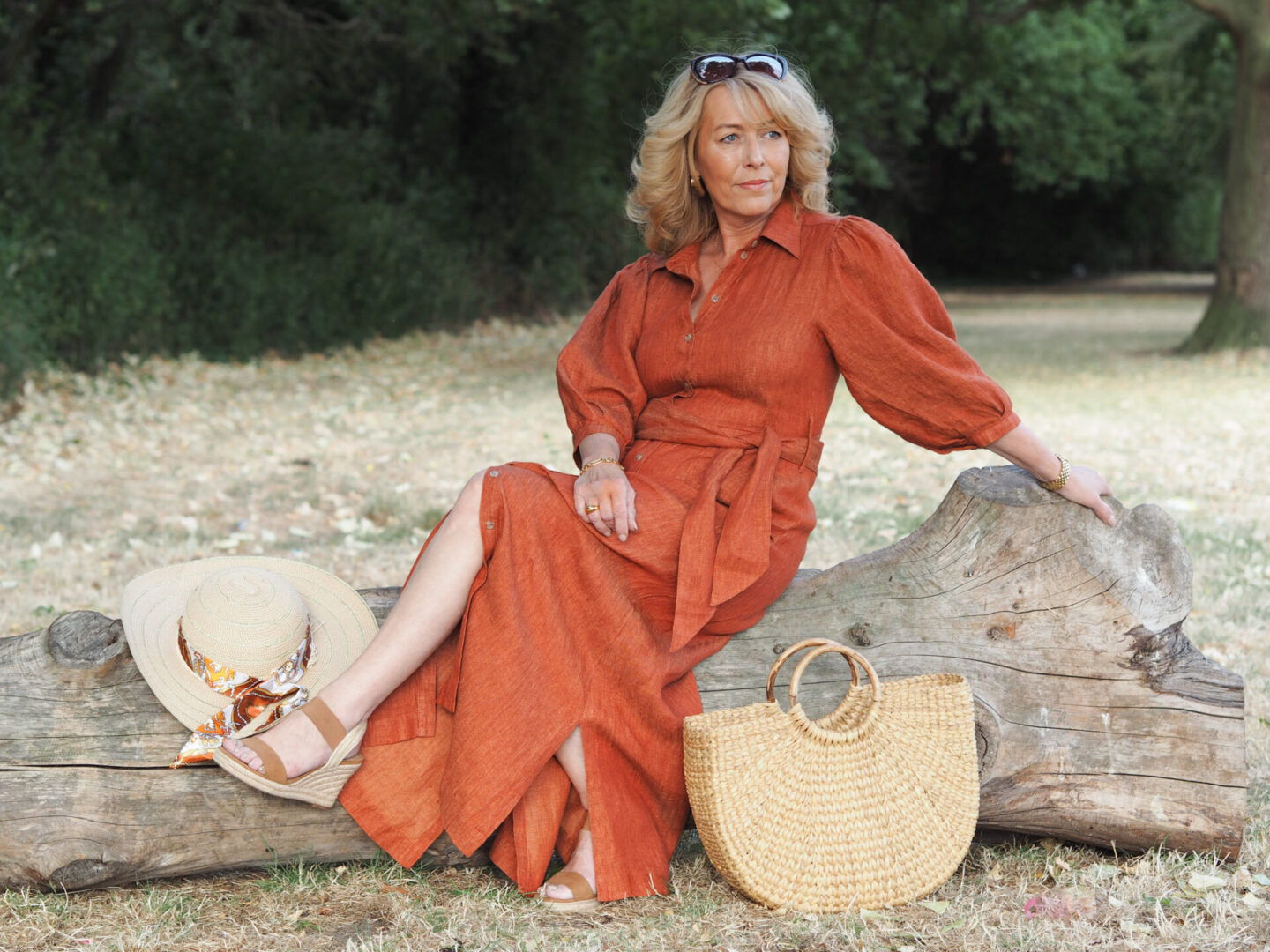 This "Cross Hatch" linen is soft but a lot thicker than any linen I've experienced before, and I love the drama of the sleeves and the wide self-tie belt. A true classic wardrobe staple, timeless style at its best. I love shirt dresses!
Shop Brora Linen Dresses
Liberty Ditsy Prints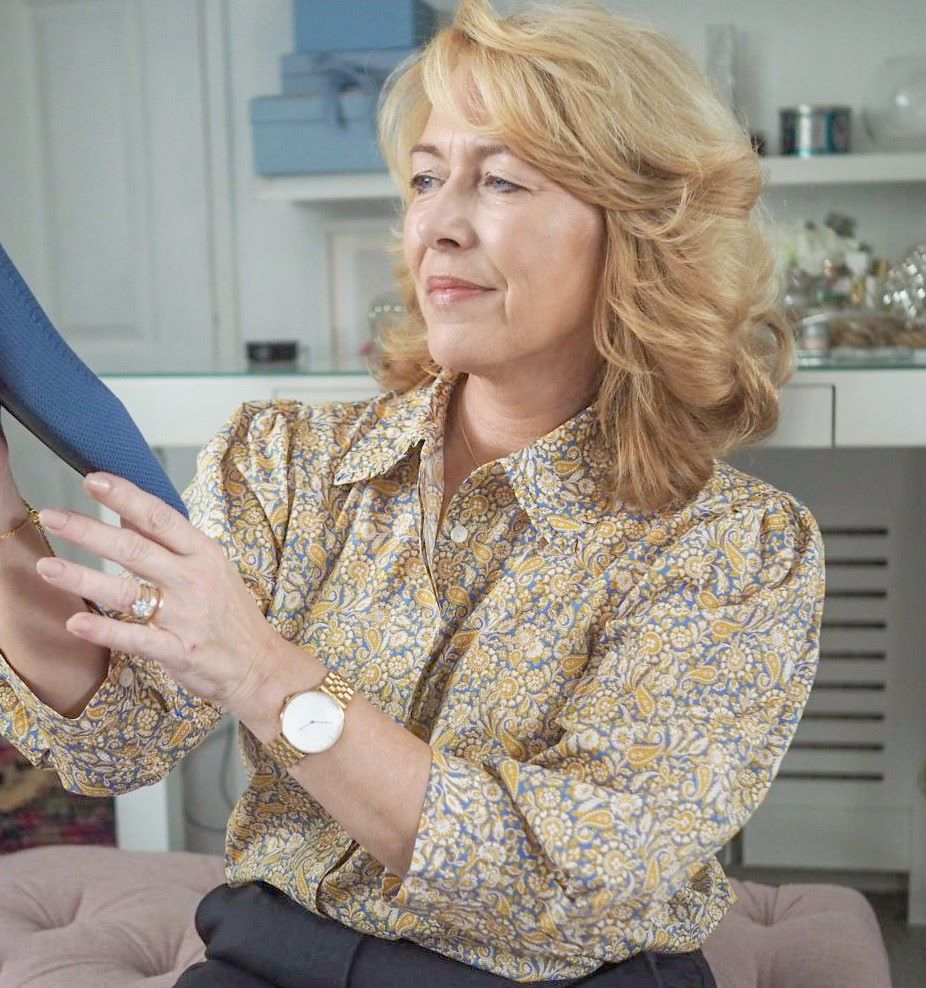 My Fourth favourite item from Brora is the Liberty Ditsy Print Blouse. There's so much detail in this blouse, it's really different. A deep cuff with pleated sleeves that can be worn three-quarter length or shorter with more of a dramatic puff to the sleeve. The pleating detail allows the sleeve to hang perfectly. I also like the tiny frilled edge on the collar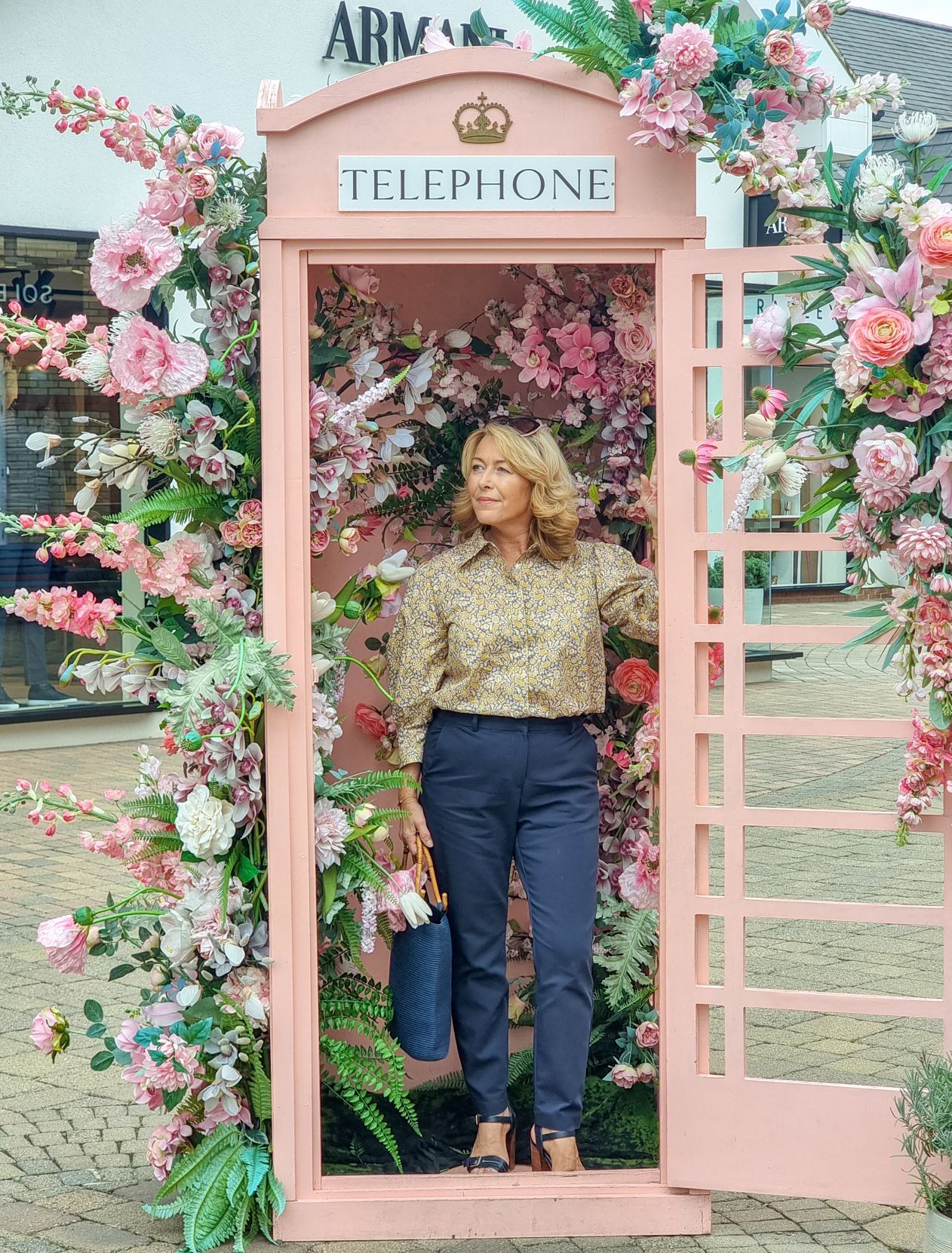 This year's version of the blouse is absolutely stunning and I might just have to get myself one. The print is absolutely stunning ( see here ) I've worn this blouse so many different ways due to all the colours in the print. It looks great with jeans too.
Shop Brora Blouses
I hope you love these timeless pieces. Shop the Brora sale and grab a timeless piece for yourself!
Please be aware that there are affiliate links included in this post at no cost to you if they are clicked on
---
Thank you for stopping by!
Come back for more. Click on the subscribe form below
YOU MAY HAVE A FRIEND THAT'S INTERESTED IN THIS POST. PLEASE USE THE SHARE BUTTONS
XO LAURIE
Subscribe for the latest updates!