Boy, who is about done with this awful UK weather? At least the temperatures are going up a titchy bit. And I mean titchy!
This week, I'm sharing some great women's outdoor wear with you from Regatta. I thought it would be nice to get my dog Beau involved in a little photo shoot while we were out walking, I thought it would be easy.
What's the saying? Never work with children or pets!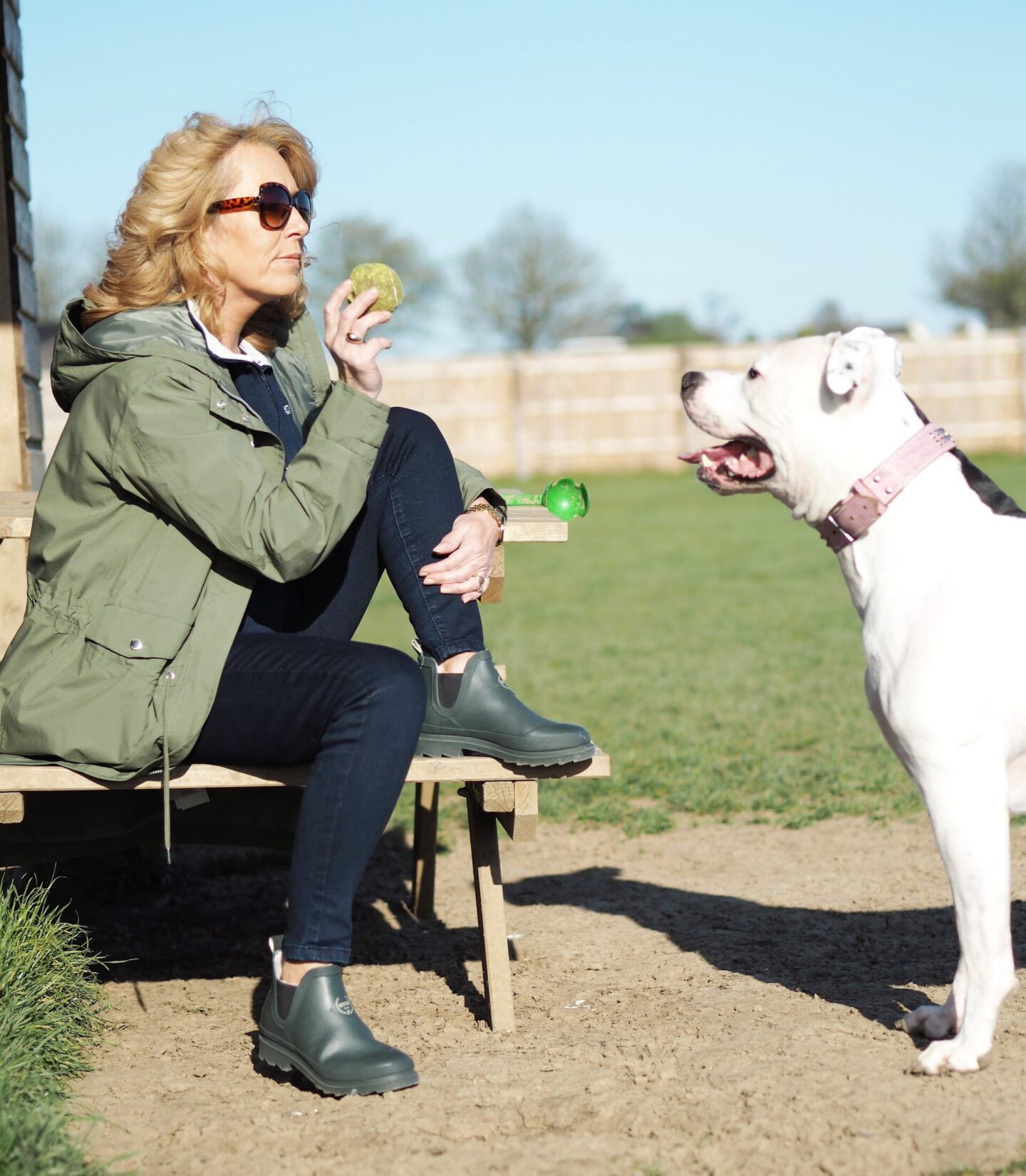 I rent a field for my pooch twice a week. Beau as you can see is built like a horse. She likes to run free and when she does, she flies like a bullet. For safety and peace of mind, I can take her to the rented field and let her go as she pleases.
I wrap up in layers for the walks around the field and Regatta kindly gifted me some perfect women's outdoor wear that's perfect. I thought to myself, I know I'll take some photos while out walking Beau in the field. Big Mistake! The photo pictured above was one of the only times I could keep her still enough.
Don't be fooled by the sunglasses. It can be freezing in this open square acre of green, but let's start off with the coat. I'm so happy with it. Actually, this is my second coat from Regatta and I wore the last one to its death. The coat is super lightweight but wind and waterproof, so it's surprisingly warm, especially with lighter layers worn underneath.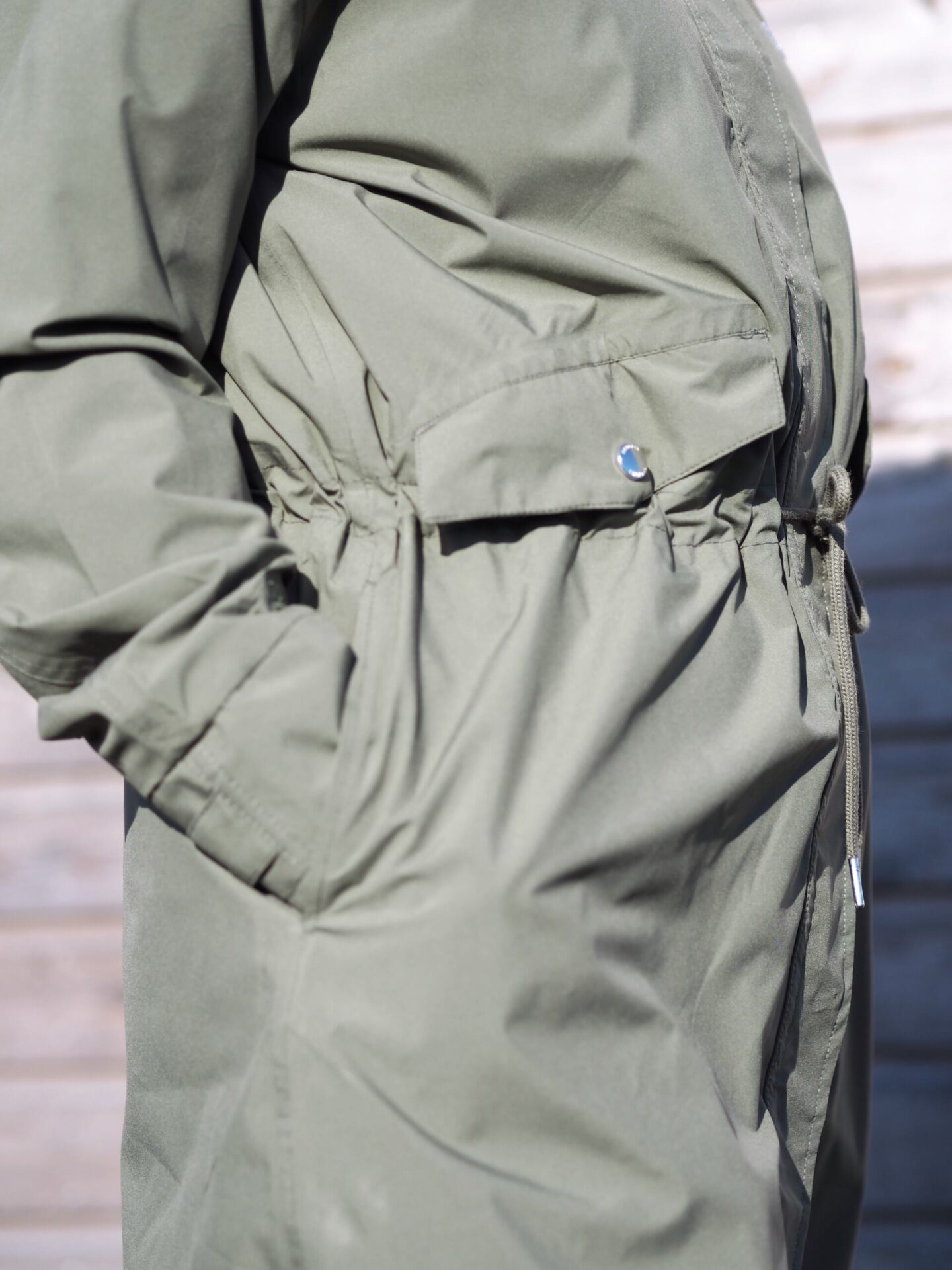 Two front popper pockets, but there are also side pockets too. Handy for storing extra tennis balls! Getting my hands on the tennis ball is the only way I can get Beau to stand still for a few seconds. Taking photos was difficult!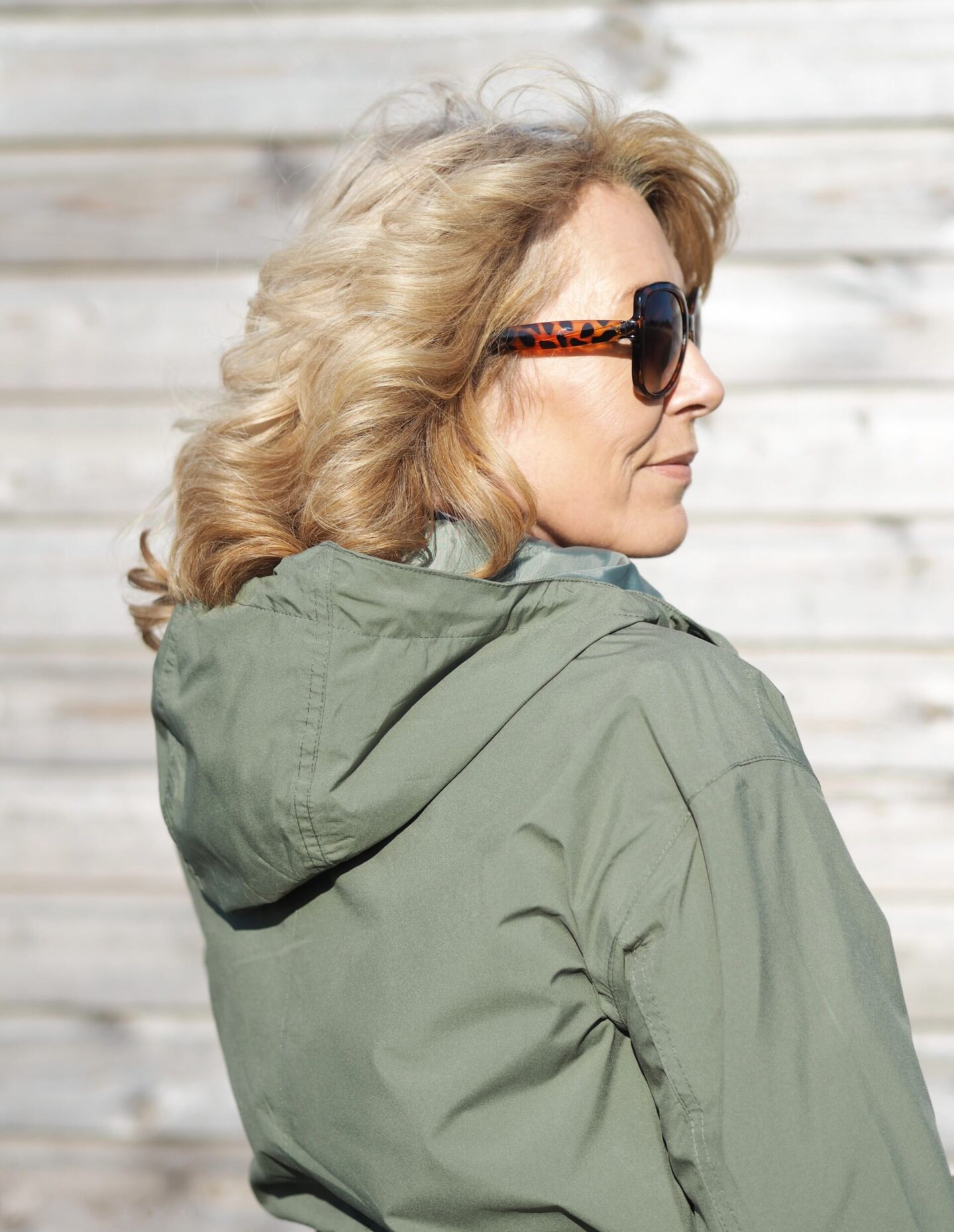 The drawstring waist helps stop any drafts and the drawstring hood is an added bonus. It really is a good all-round coat. I often pop it on when I head out to the local supermarket and it looks great with jeans. I've chosen the colour four-leaf clover but its also available in either black or sesame.
My first ever Gilet that's barely been off my back. A perfect women's outdoor wear piece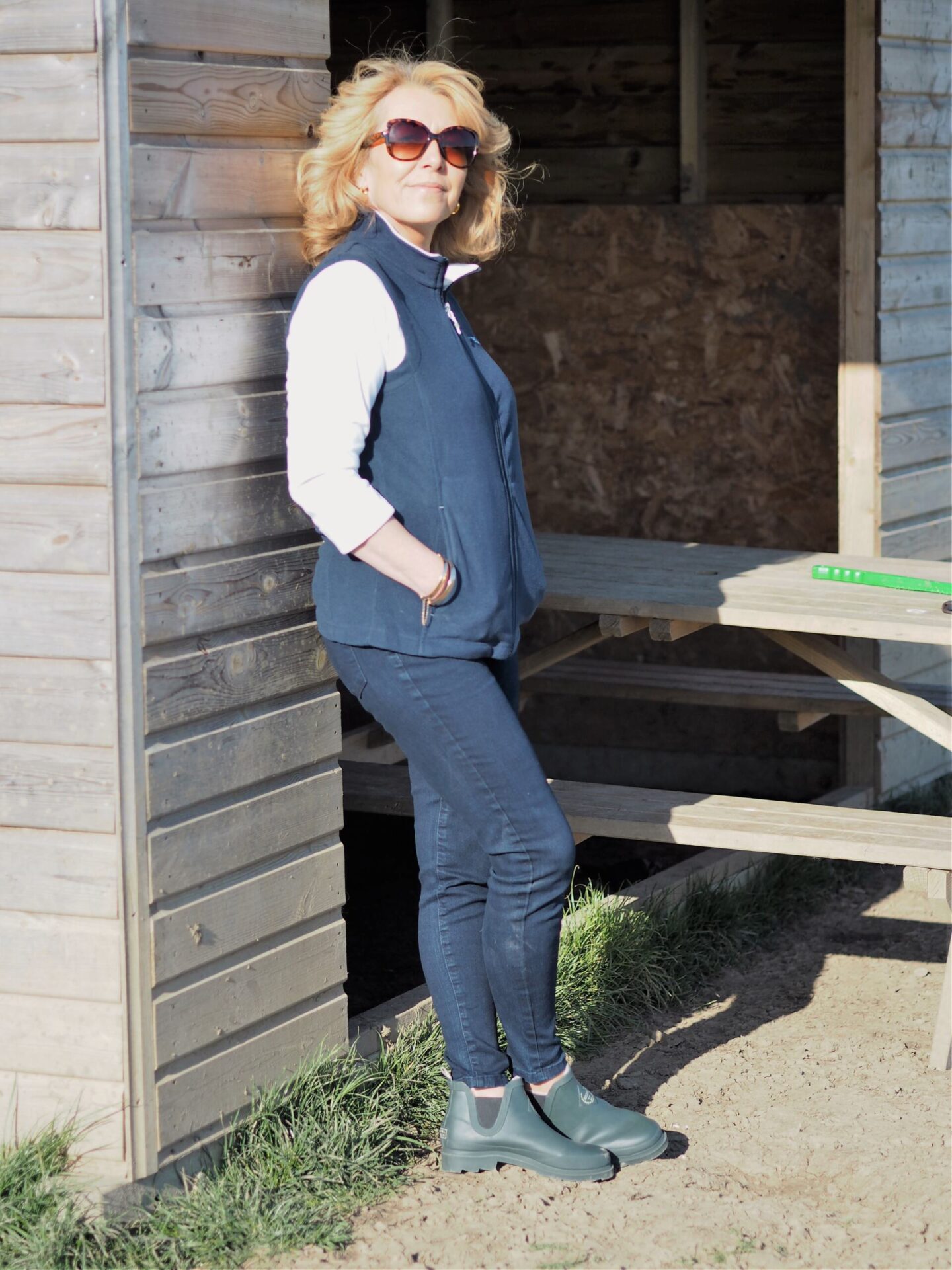 I also chose the Regatta Navy Fleece Gilet. My first ever. Why I've never had a gilet in my life before is beyond me. I have often popped this over whatever shirt, dress or jumper I've worn through the day when it's turned chillier later.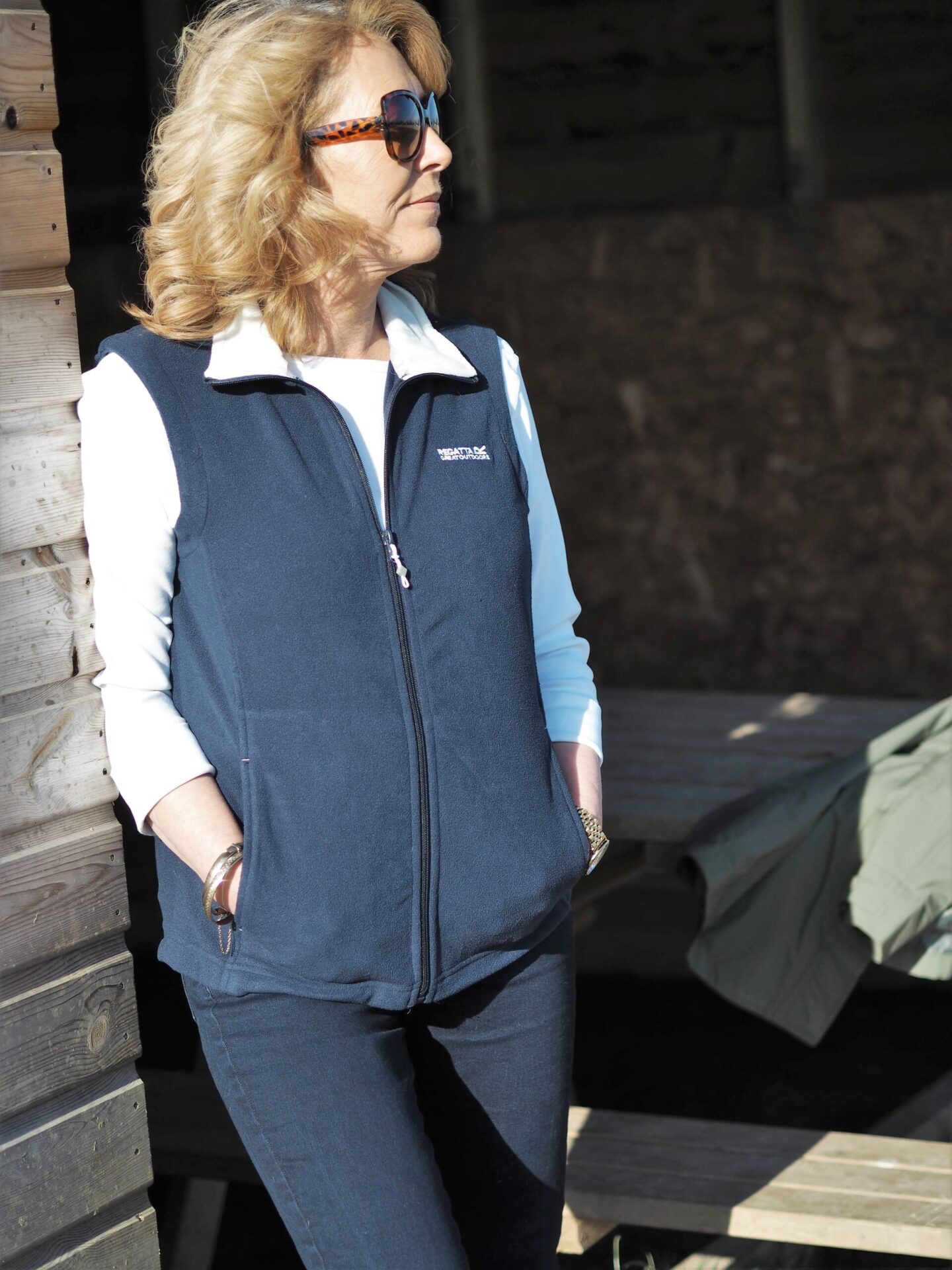 Worn with the T-shirt and then the coat over the top, this layering, although lightweight keeps me super warm. If your a fan of wearing a Gilet I must also recommend the Orla Kiely range that Regatta has. There's a whole collection of Orla Kiely clothing and accessories to be found. The dresses are beautiful.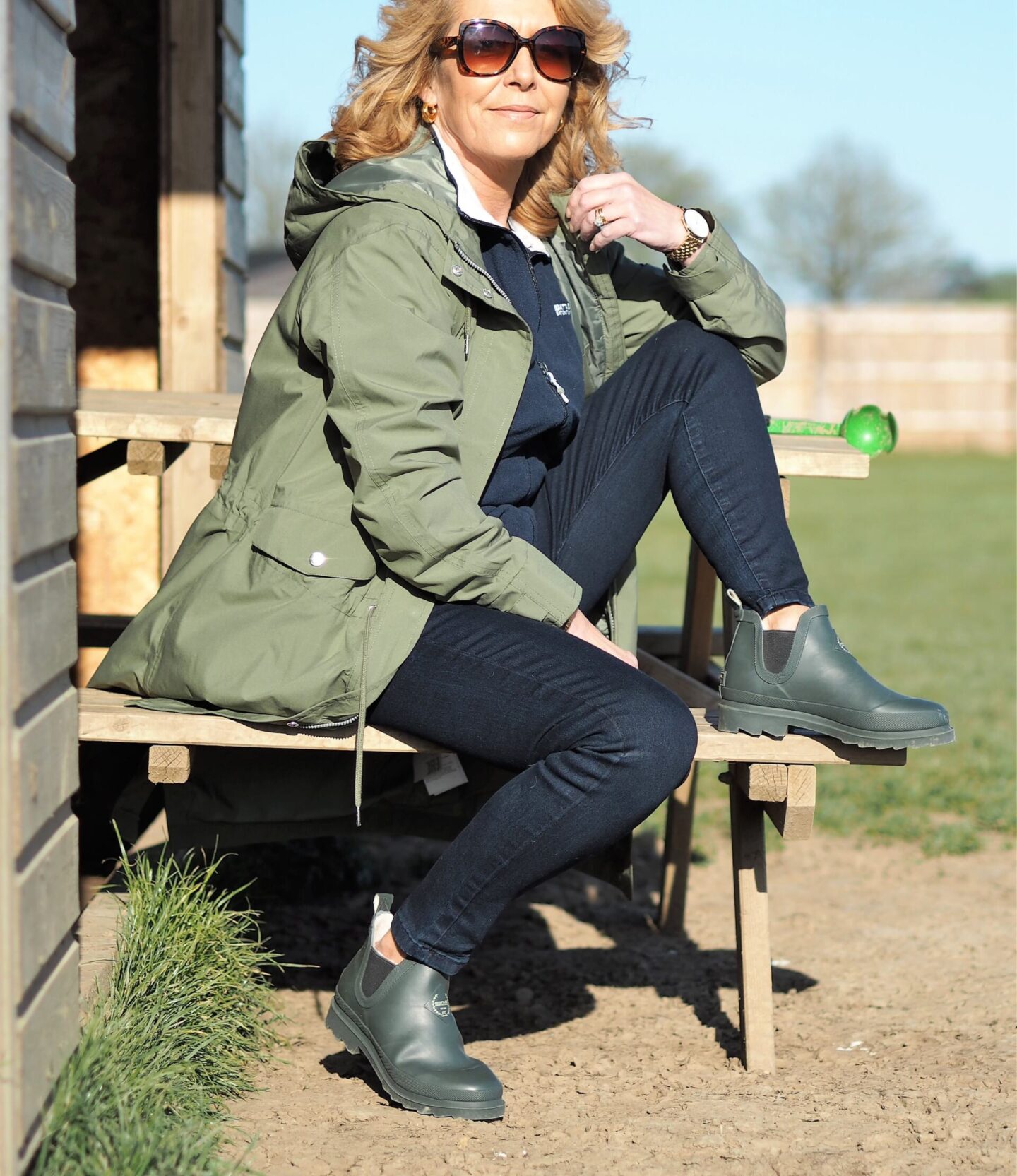 The chef's kiss for me is the Harper Cosy Ankle Wellies. Fur-lined and a super comfortable footbed, they are so comfortable, I've always had knee-length wellies until now and I so much prefer the ankle style. They are so much easier to slip off as well.
And then yet again the rain started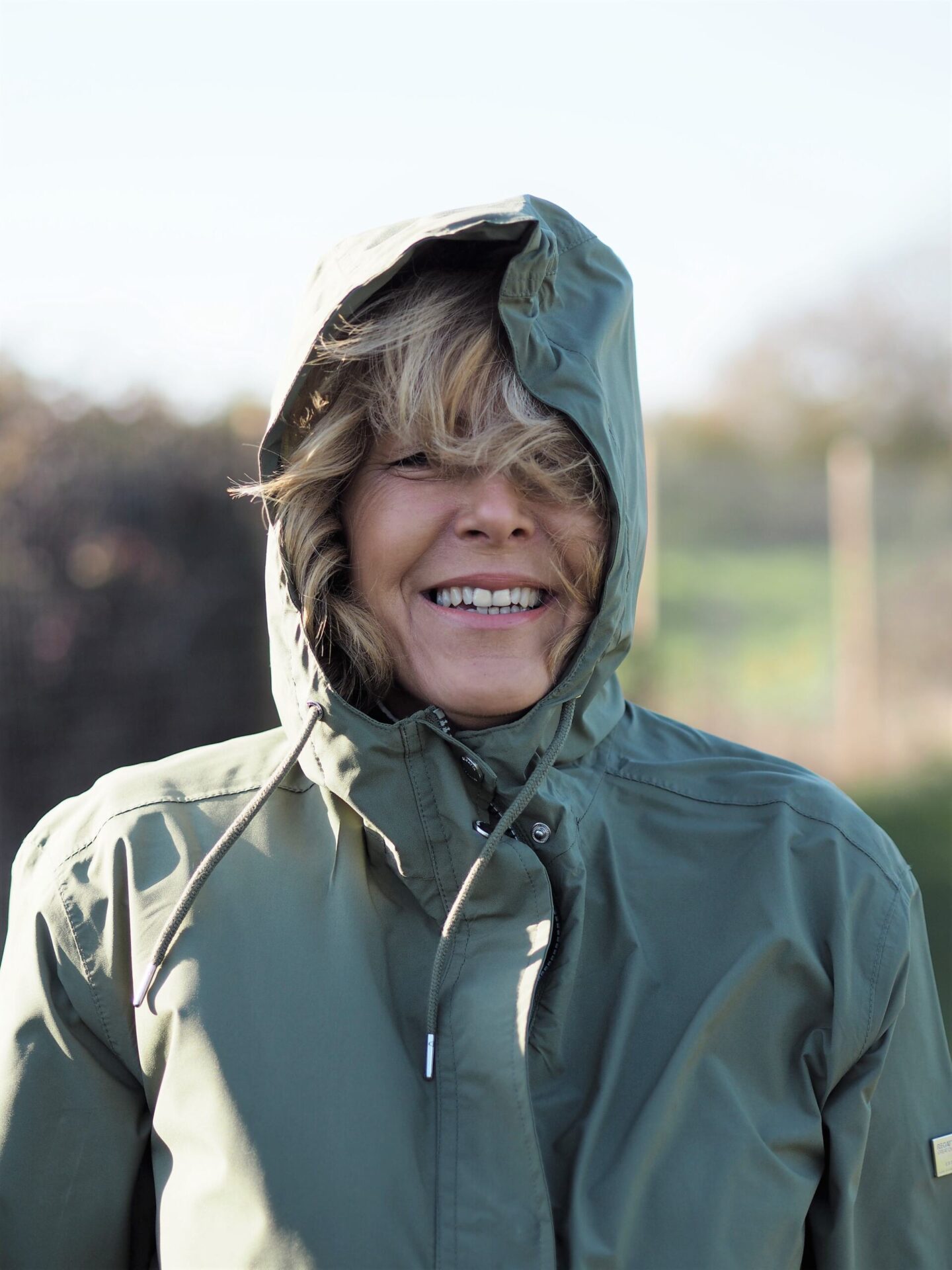 And then the rain started yet again. The daughter thought it was hilarious. had the last laugh though because I had a hood and remained dry!
Do Take a look at what Regatta has to offer. There's an amazing sale on the website and in stores at the moment too.
Shop The Look
Please be aware that there are affiliate links included in this post at no cost to you if they are clicked on
---
Thank you for stopping by!
Come back for more. Click on the subscribe form below
YOU MAY HAVE A FRIEND THAT'S INTERESTED IN THIS POST? PLEASE USE THE SHARE BUTTONS
XO LAURIE
Subscribe for the latest updates!