I'm so happy to be posting three classic looks from one of my favourite brands Lilysilk. I have a discount code for you my dear readers too!
As I said, one of my favourite brands, we go way back to my early blogging years, when Lilysilk was a tadpole in a sea of sharks within the fashion industry. I still have that first item, a cream silk collarless shirt. It's a really good wardrobe staple piece, I chose well and still wear it today. In fact I still have and wear all the items that I've shared in the past from Lilysilk.
I've enjoyed watching the Lilysilk brand grow and I'm not surprised either. I wash all of my silk items from this fabulous brand on a 30 degree wash in the machine and even the colours don't fade. Every item is made to the highest quality and I can't rate the brand enough
Look no.1 The classic shirt-dress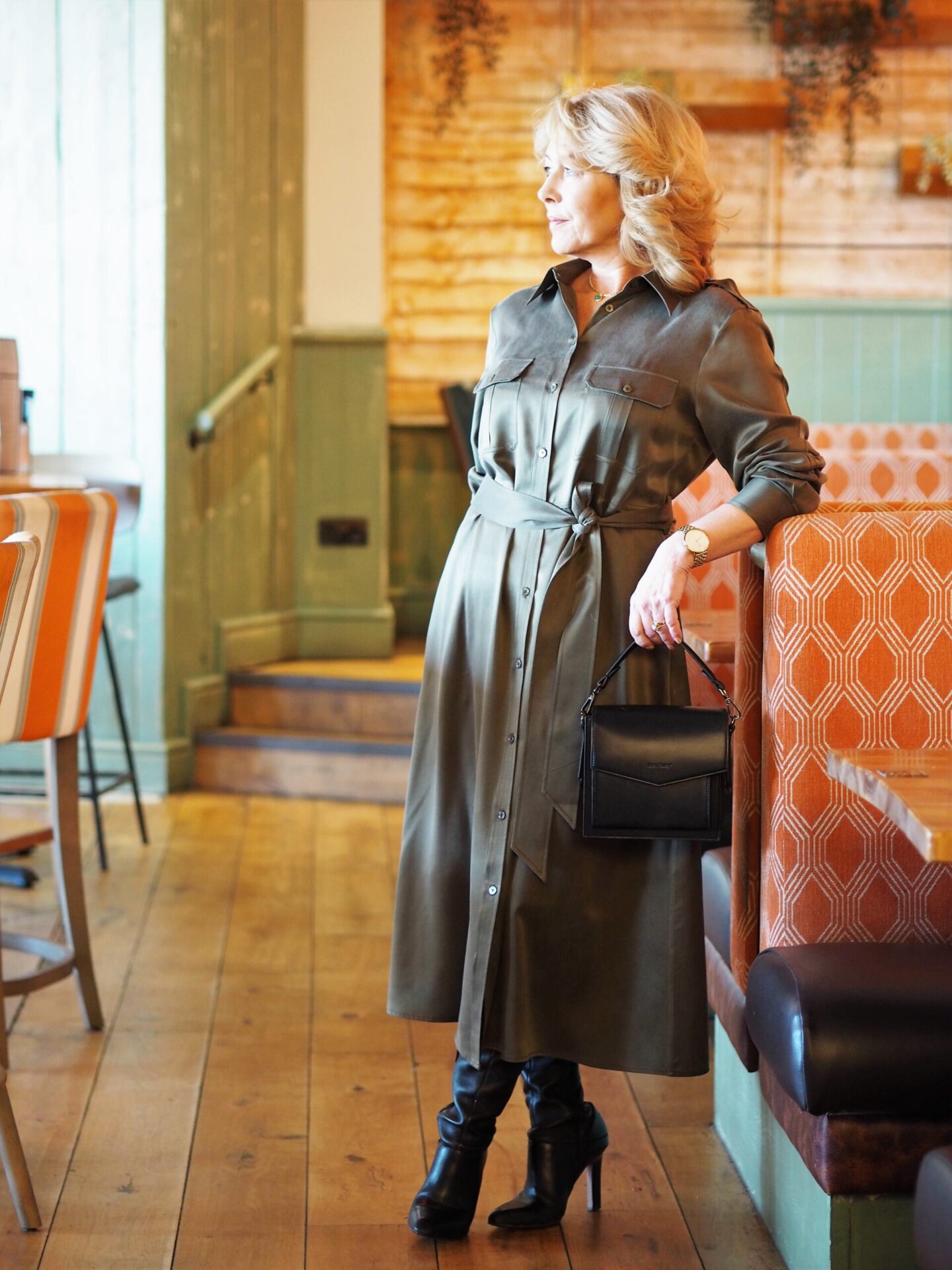 I love a classic shirt-dress, if you were to look through my wardrobe, you would find that most of my dresses are of this style. This Safari Green colour that works both day and night is just beautiful.
The shirt-dress is also available in an Apricot shade ( I would call it Champagne ) that's also stunning, but I chose the green because I felt it would be a more wearable colour for either day or night.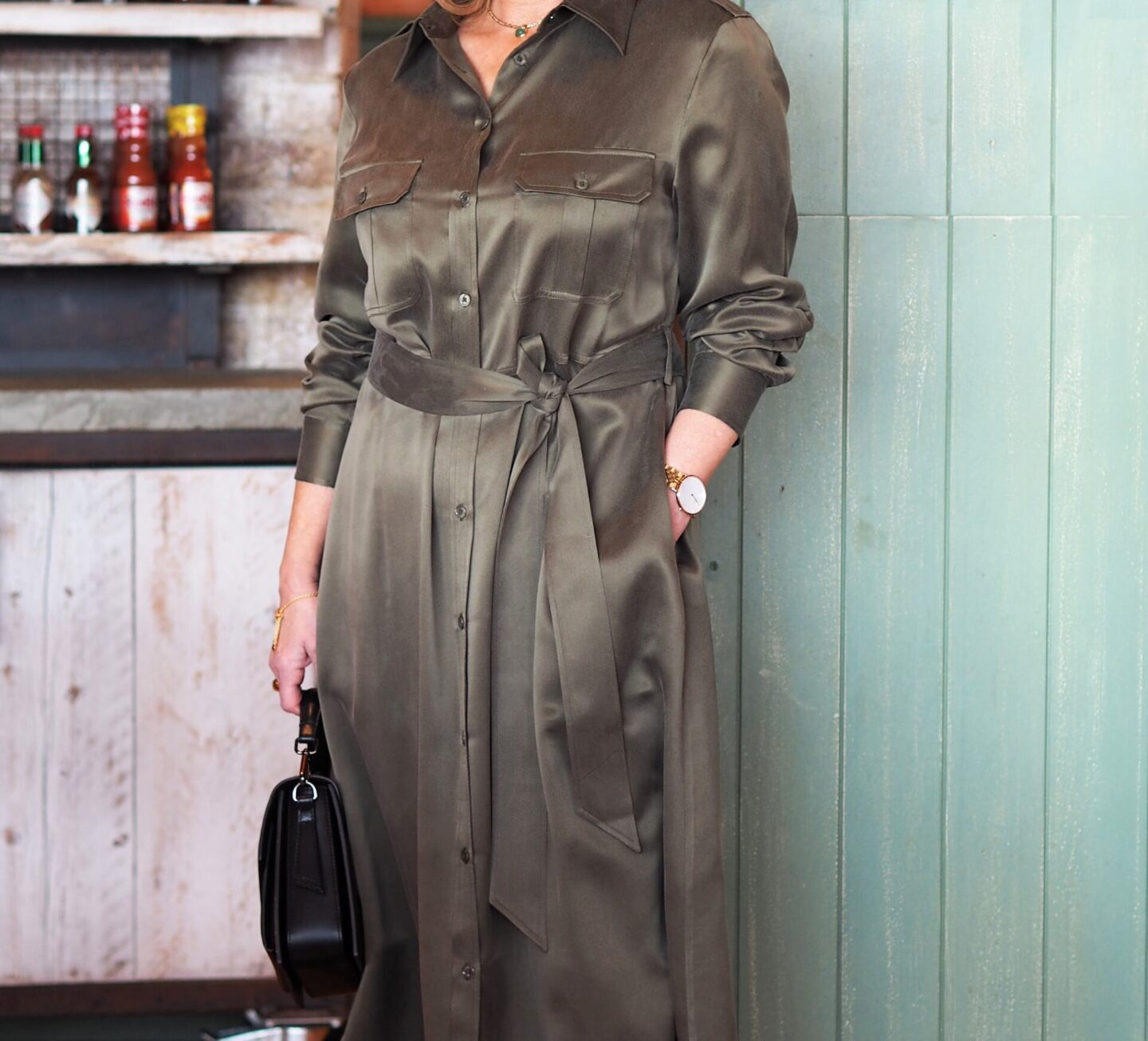 I have worn the dress for an evening out too. Pairing the dress with a Gold belt, Gold heels and bag for a more formal look but I've also worn it with a heavy knitted coatigan.( worn with a full slip underneath for extra warmth) It's such a transitional piece. Today, I'm pairing the dress with Black accessories and I think in the warmer months it will pair lovely with a Tan belt and sandals.
Shop The Look
Extra 12% off LILYSILK everything coupon code: Vanity12 special sales for women's apparel & sleepwear: buy 1 get 1 25% off with code:Vanity25
Look No.2 A classic neutral shirt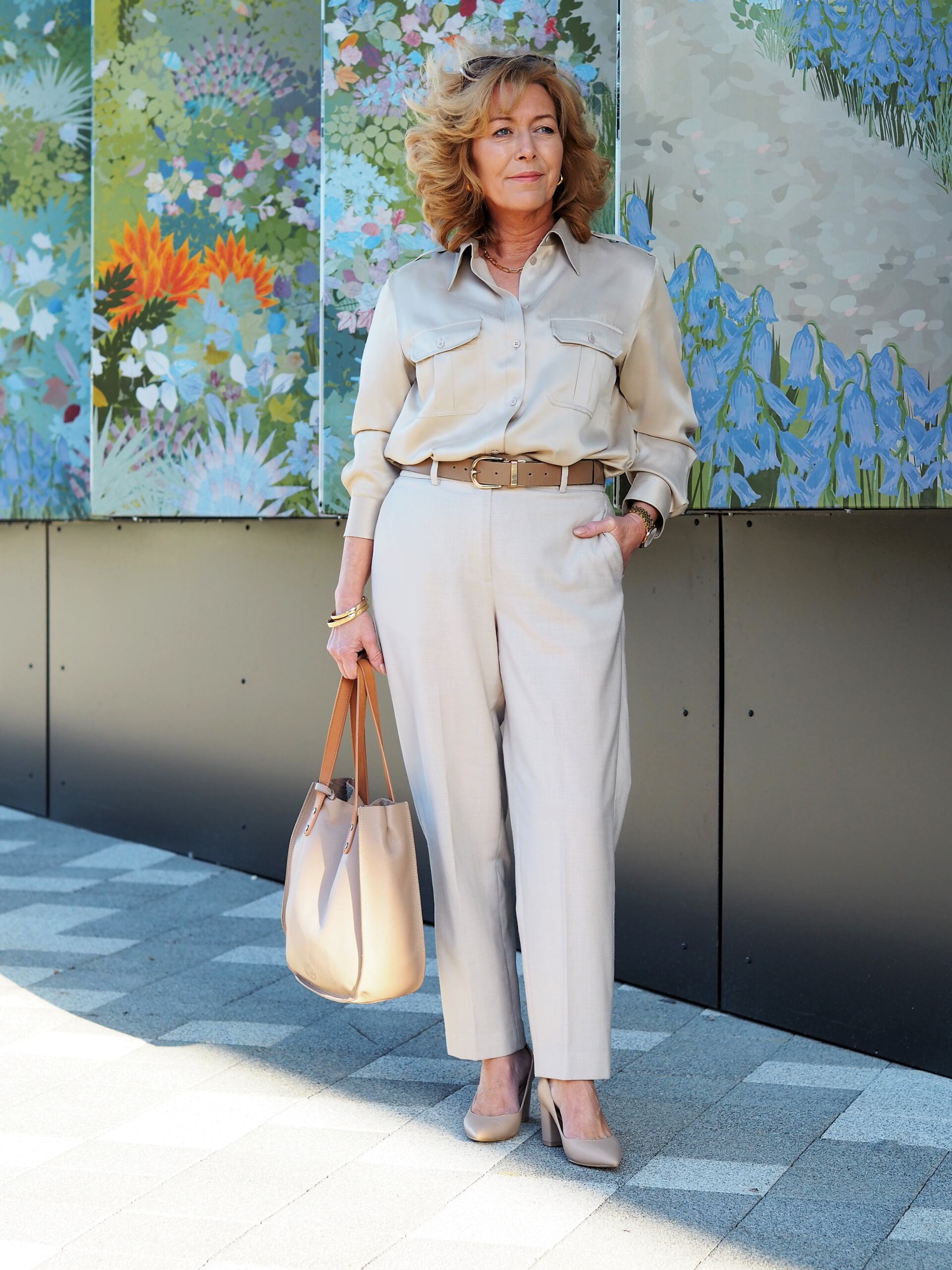 After having to decide very wisely about the colour of the dress, I chose the Safari Shirt in the Apricot colour. (I'm still calling it Champagne!) Again this is another great day-to-night piece, a neutral shade that will pair with anything. I love that this shirt is going to pair so well with my neutral capsule wardrobe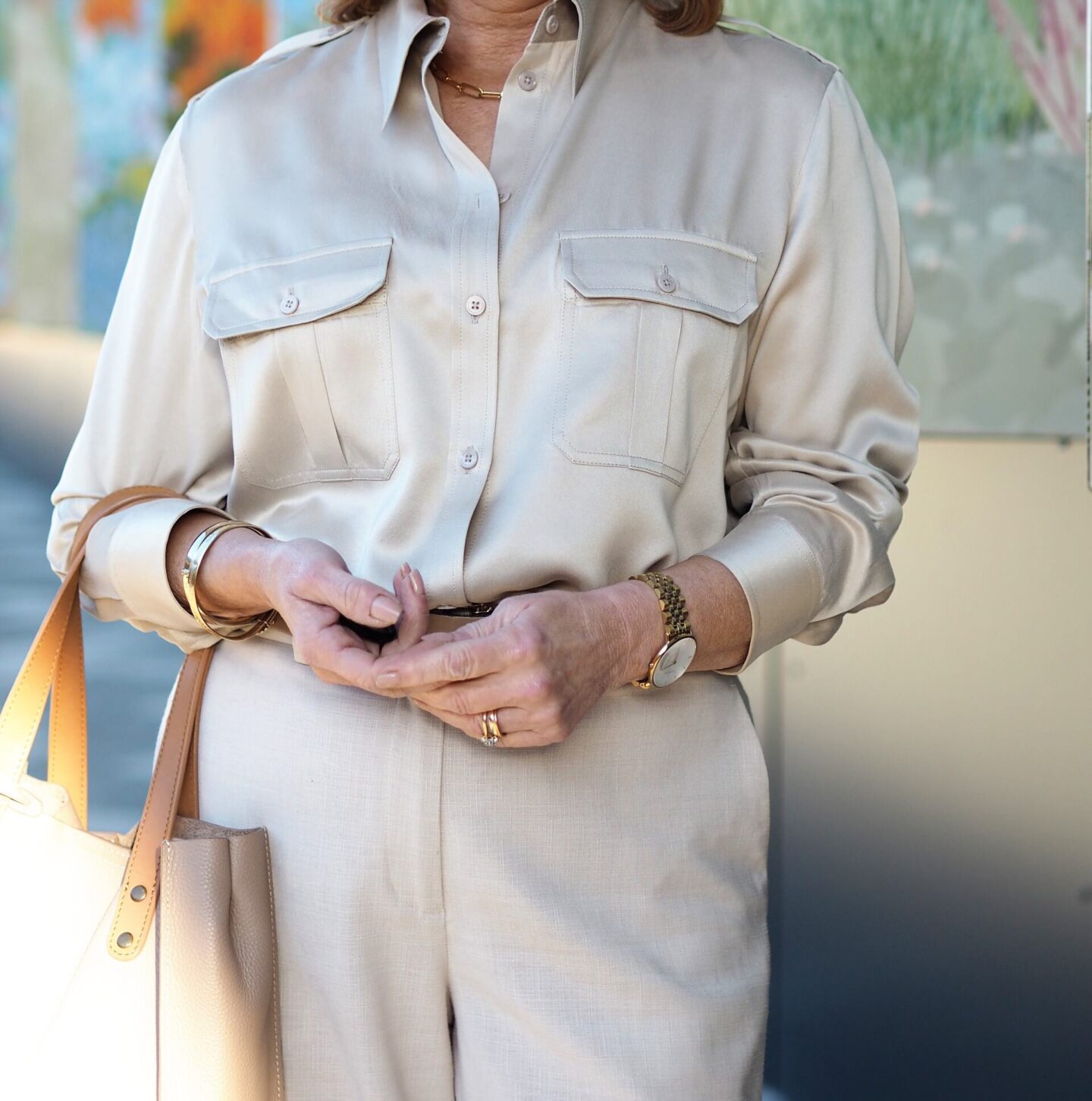 It's so lovely to have the lighter colours on and the sun is finally shining! Silk is so lovely to wear when the temperatures start to rise too, silk is famous for being known as temperature regulating. Again I've worn the shirt today with a camisole and it's perfect. The sun's out but the temperatures aren't great.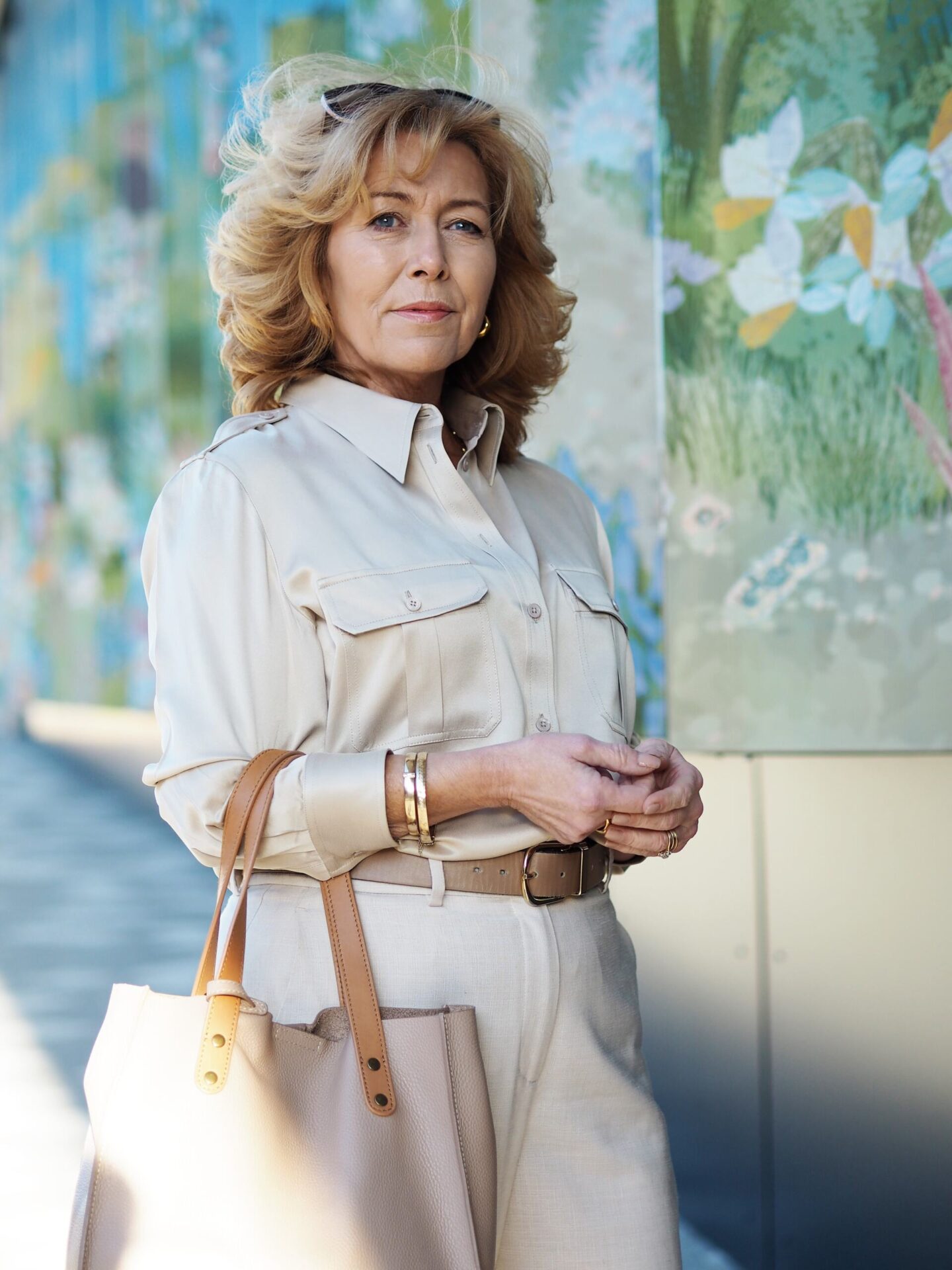 What always stands out to me with Lilysilk is the quality of details. The stitching on both the dress and this shirt is exceptional, I think it makes such a difference and you know and feel like you're wearing something special.
The Apricot colour pairs very well with Black too. I've recently posted a reel on Instagram and I paired it with Black in the film. You can watch it here if you wish. You can see the movement of the silk and more detailing .
Shop The Look
Look No.3 The cosiest Lilysilk Jumper that I'm still wearing in April!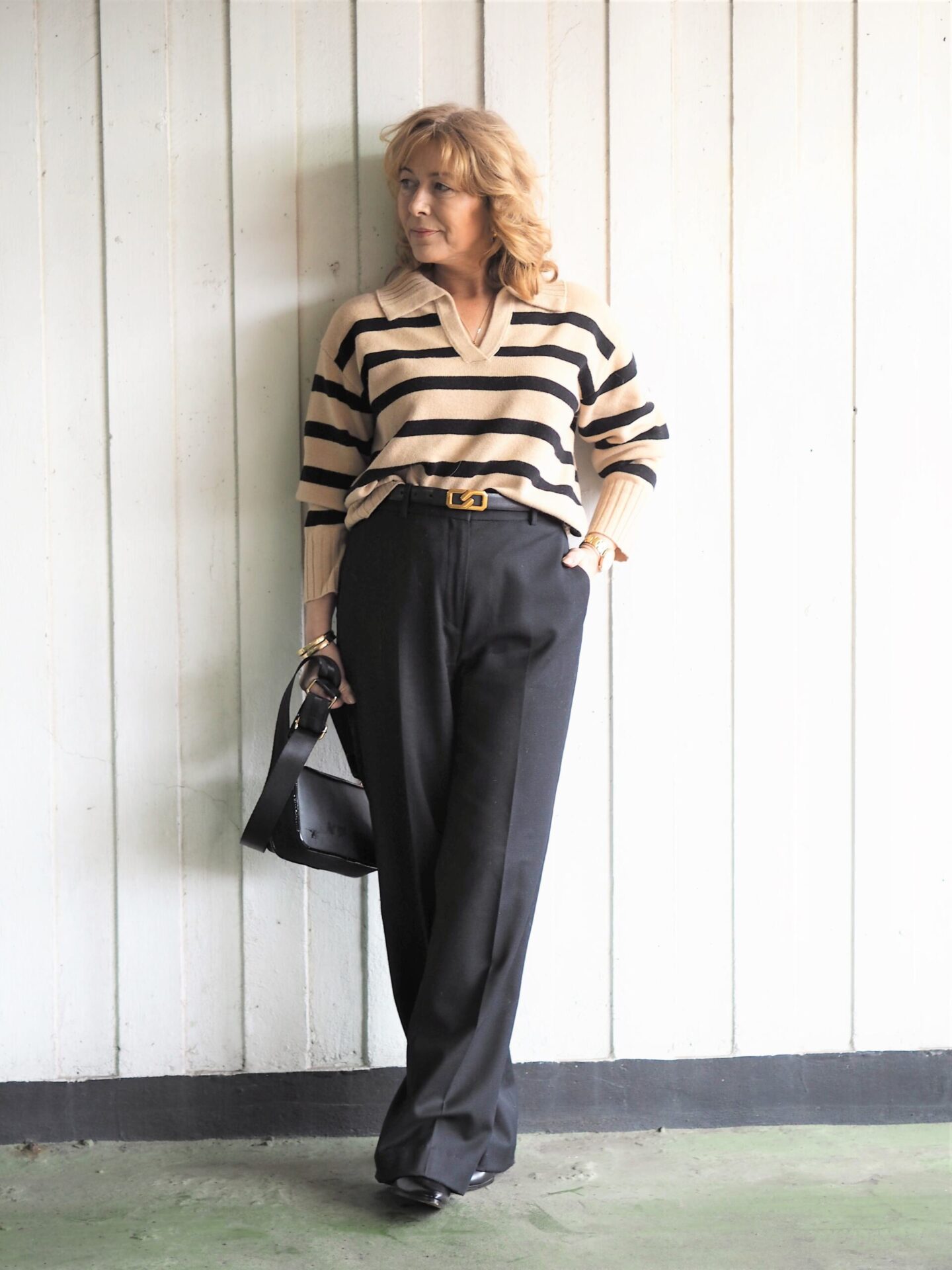 I have to say that this is the most worn piece out of the three items. I'm only listing three here, there's a lot more added on my YouTube Channel. I will leave the film below, This cosy "Gilly Sweater" 100% super soft Merino Wool has been a delight to wear.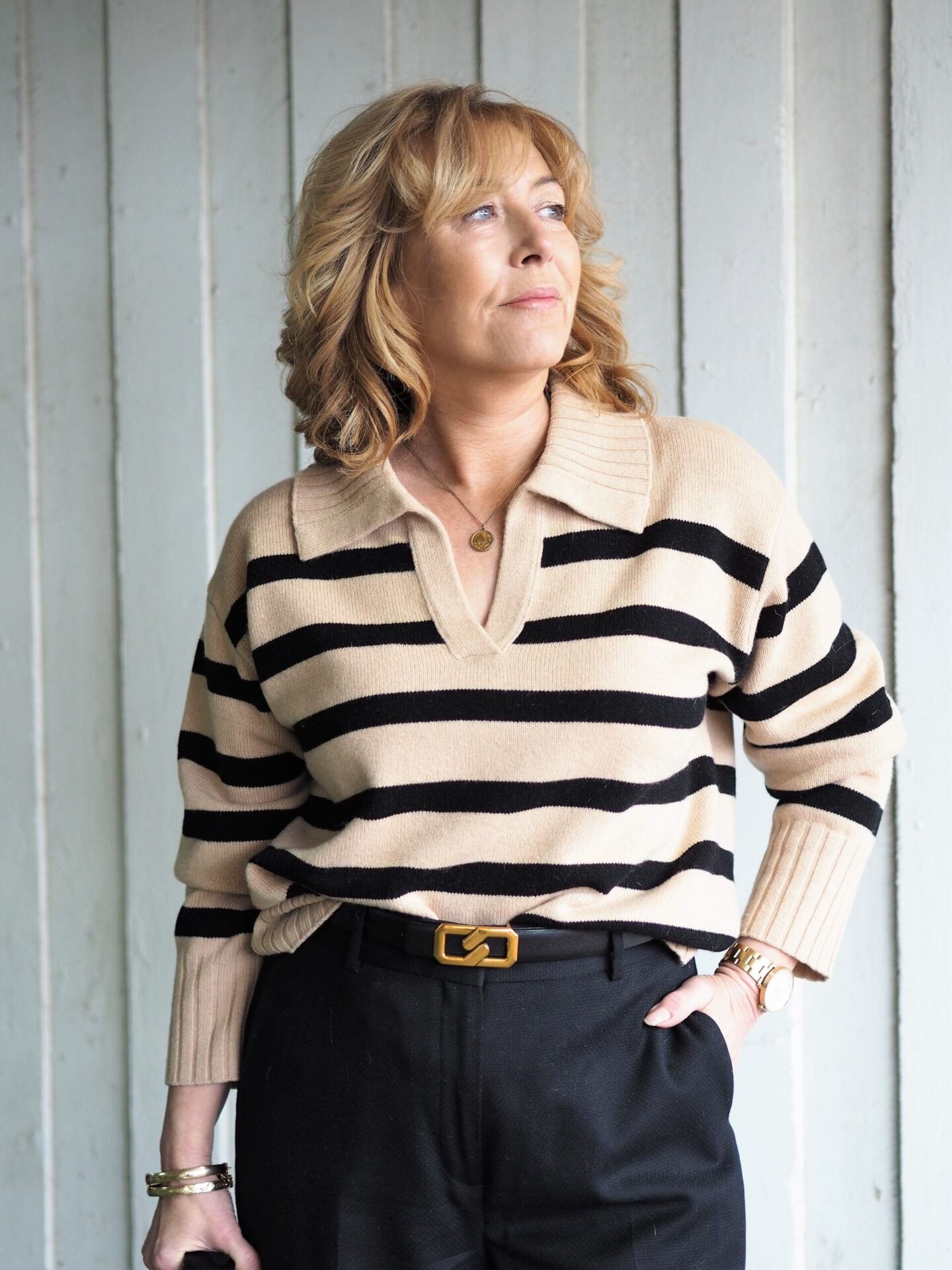 I like the collar on this sweater and the deep cuff and waistband, a slouchy fit, like a winter style of Breton! I wear a camisole underneath for extra warmth, and it really makes a cosy duo. It pairs really well with my camel trousers or black jeans too.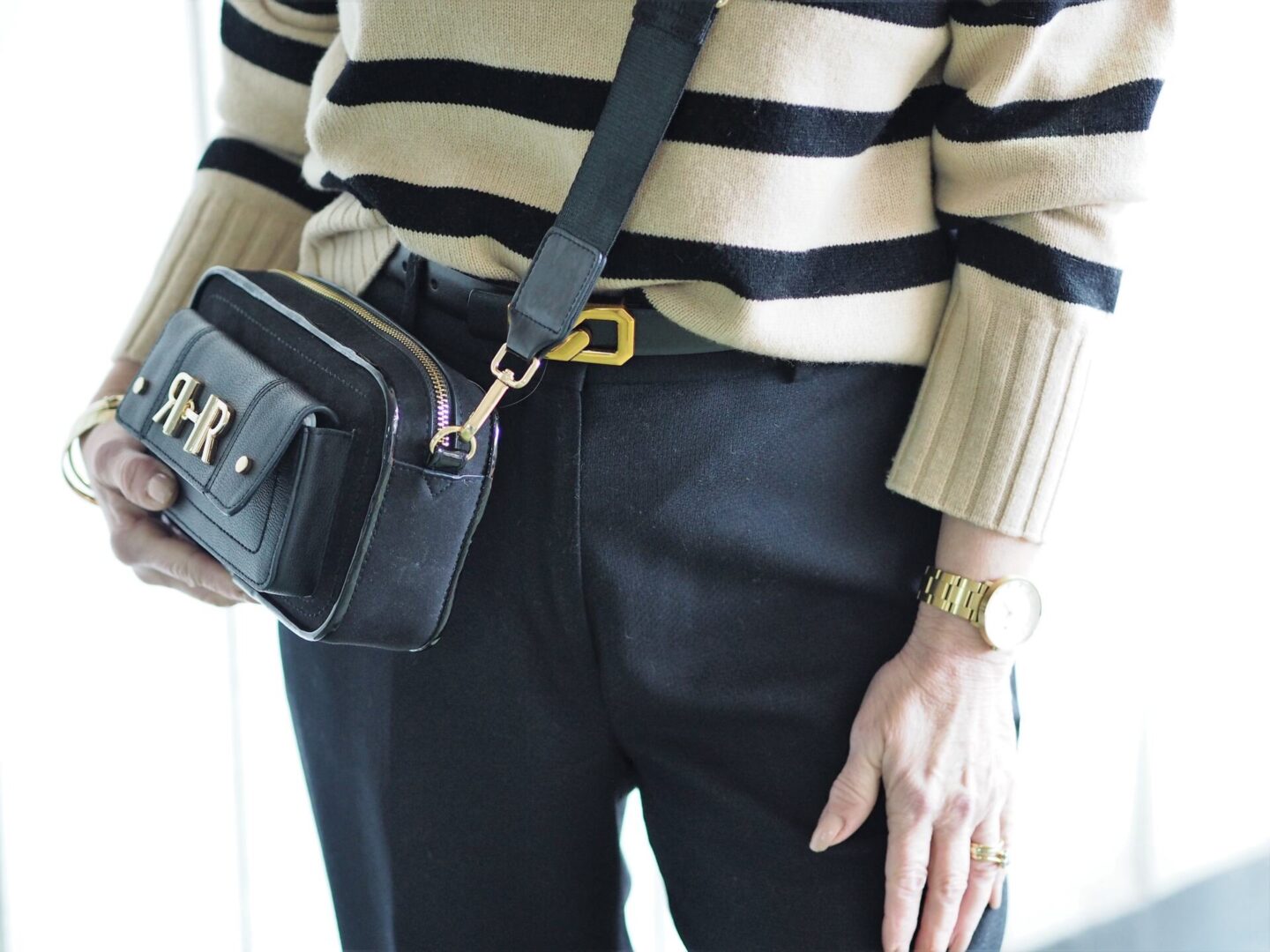 The cuffs aren't tight, so I wear loose hairbands between the creases for my short arms! I've paired the sweater with my Reiss wide leg smart trousers and a new bag from River Island.
I'd love to hear what your favourite look is out of the three. Bring on the warmer weather so that I can wear the shirt and dress more often!
Do take a look at Lilysilk. If you have any special occasions coming up, like a wedding then this would be a good place to look.
Shop The Look
Please be aware that there are affiliate links included in this post at no cost to you if they are clicked on
---
Thank you for stopping by!
Come back for more. Click on the subscribe form below
YOU MAY HAVE A FRIEND THAT'S INTERESTED IN THIS? PLEASE USE THE SHARE BUTTONS
XO LAURIE
Subscribe for the latest updates!