When it comes to knitwear, nothing beats lovely soft cashmere in my book. Prices for cashmere in the shops are steep, a luxury for sure unless you have pots of money and haven't been hit hard with rising grocery bills, gas, electricity and everything else that's going on!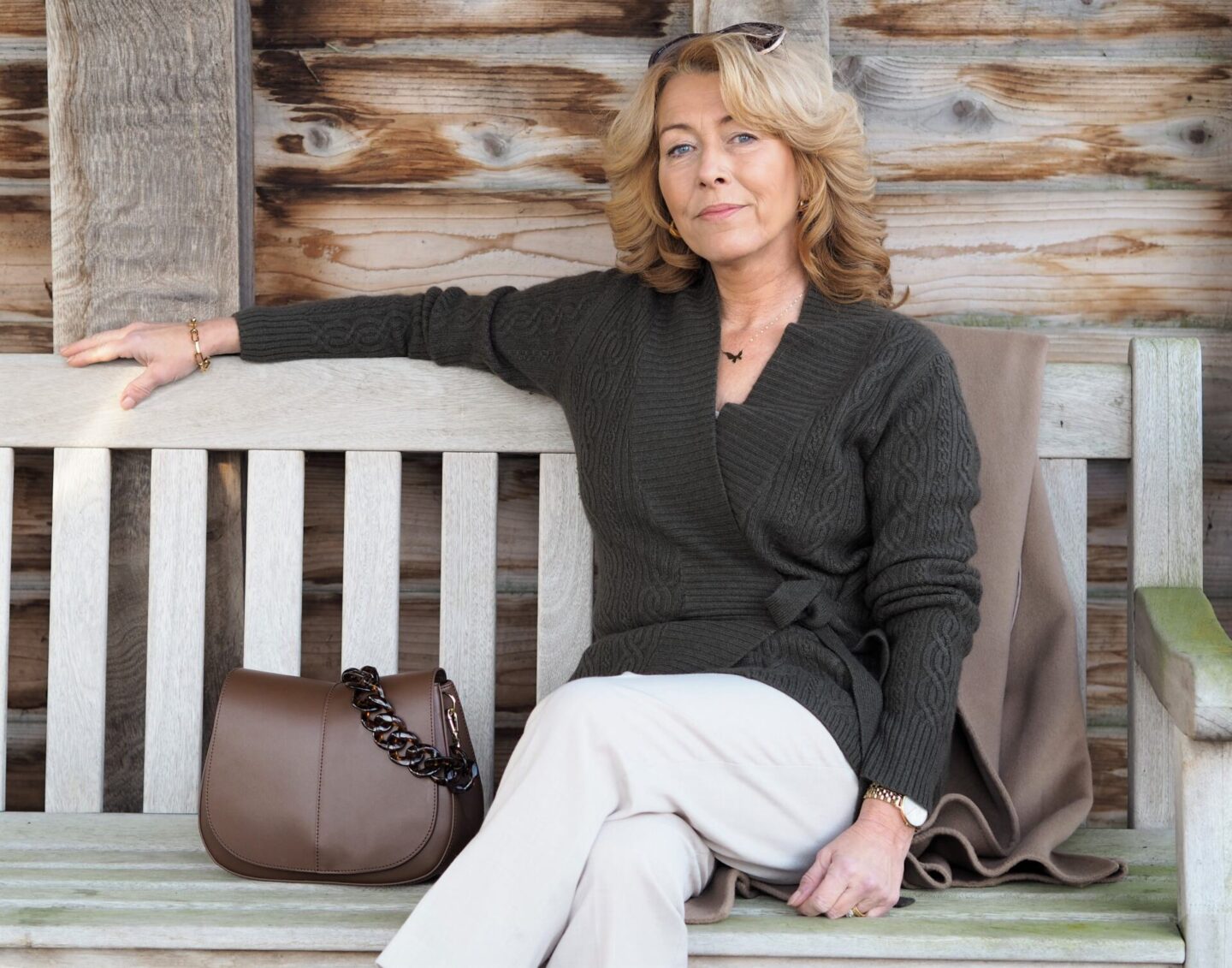 If like me you feel the same about cashmere and want to get your hands on pieces that are budget friendly then I have come across a brand that you are going to love. It certainly blew me away and I can't speak highly enough about it.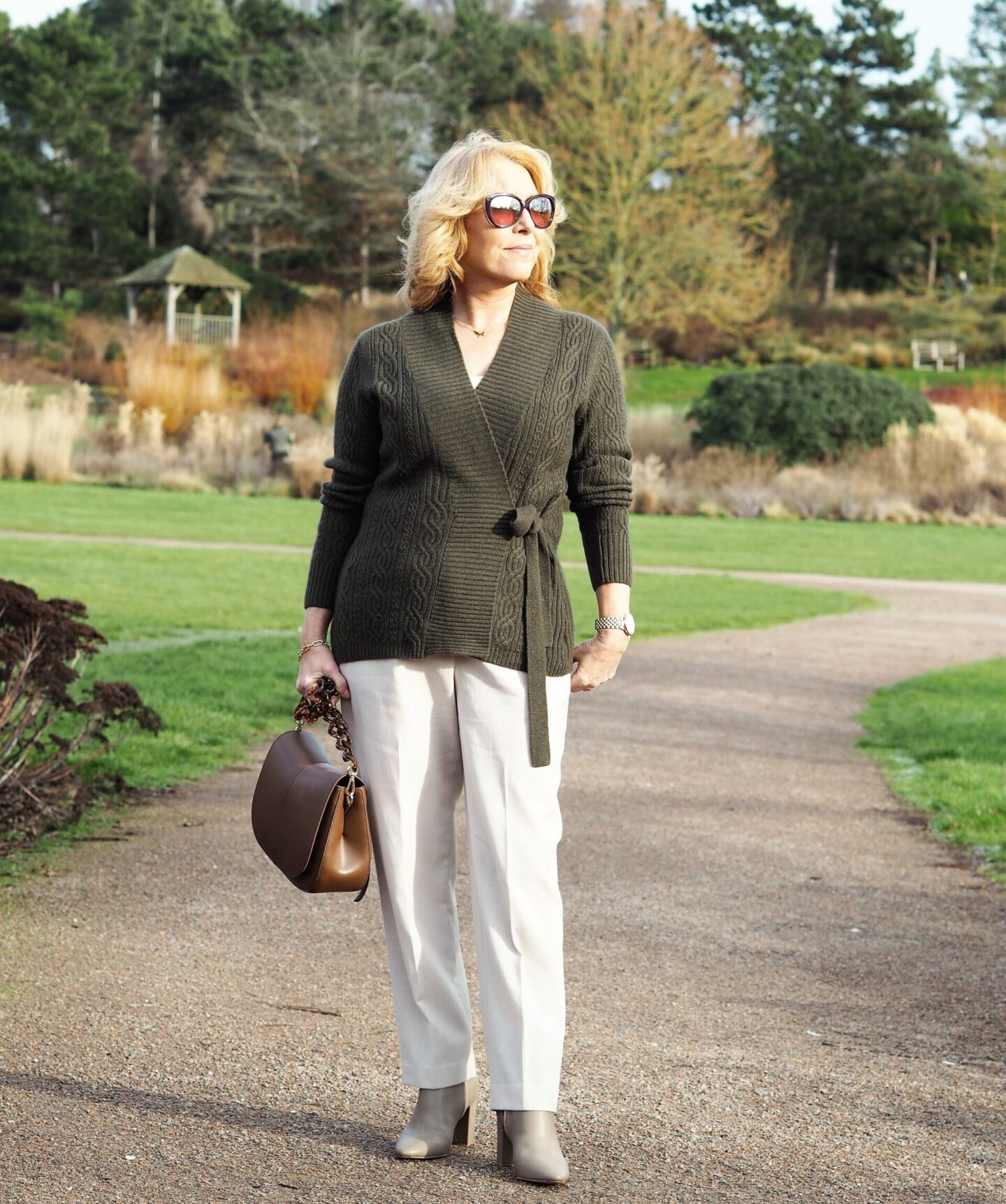 It's surprising how cashmere, as light as it is, keeps you so warm. It was sunny on the photo shoot but pretty cold and I still felt ok wearing this wrap cardigan with a thermal cami underneath.
So let me tell you about The Nearly New Cashmere Company. Everything you could want in cashmere, for men and women at such a great price bracket. Cashmere that has been restored back to new. Second-hand but never second-best is their motto.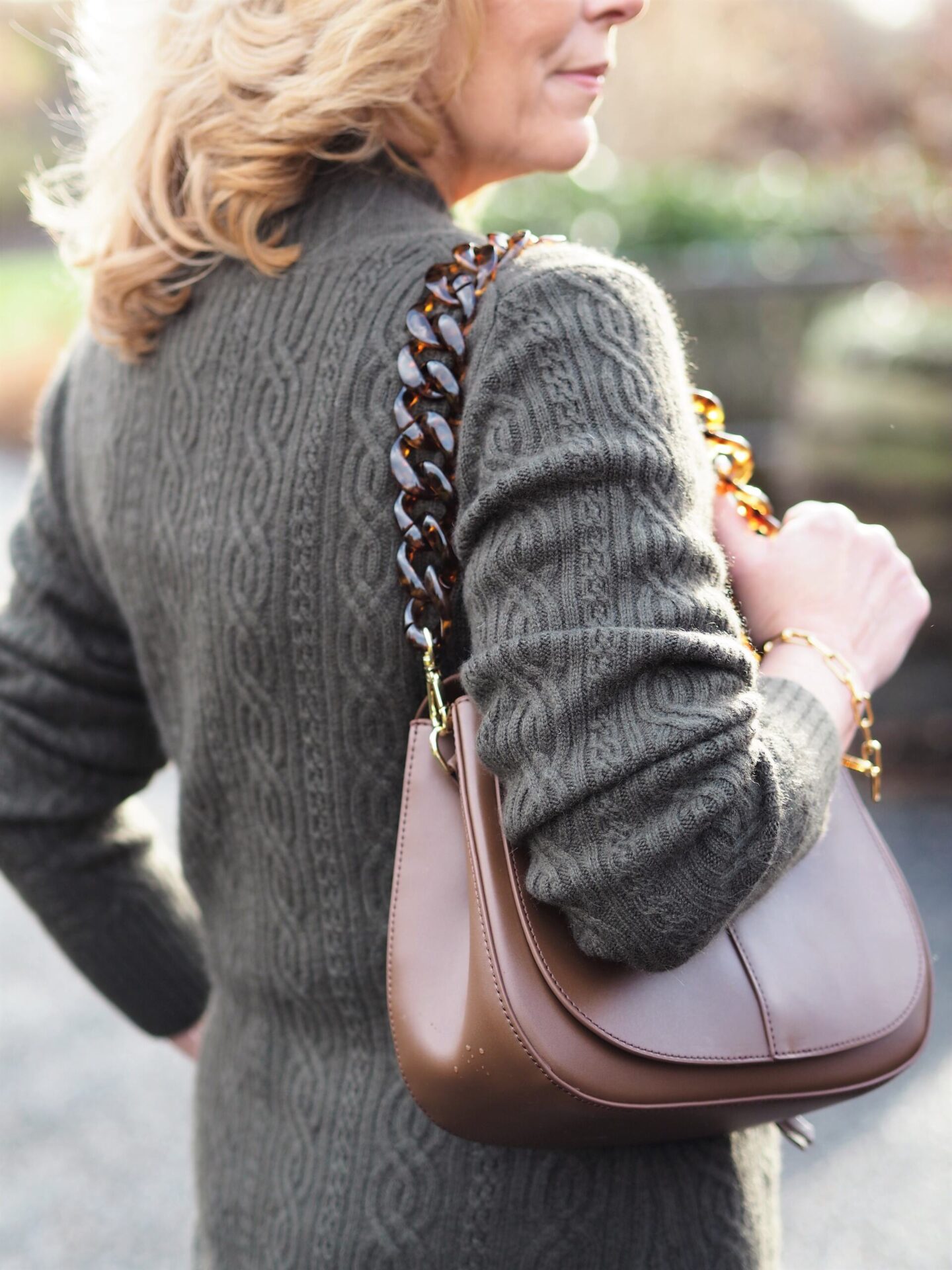 I chose this Olive Green cashmere wrap cardigan and as you can see it's like brand new. I'm excited about being able to buy cashmere at a far more affordable price. You can meet Ali and find out all about how the idea of creating Nearly New Cashmere came together and there are also lots of tips about how to look after or repair your own favourite cashmere items over on the YouTube channel.
Shop Nearly New Cashmere
This is such a great idea I think. Cashmere that's purse friendly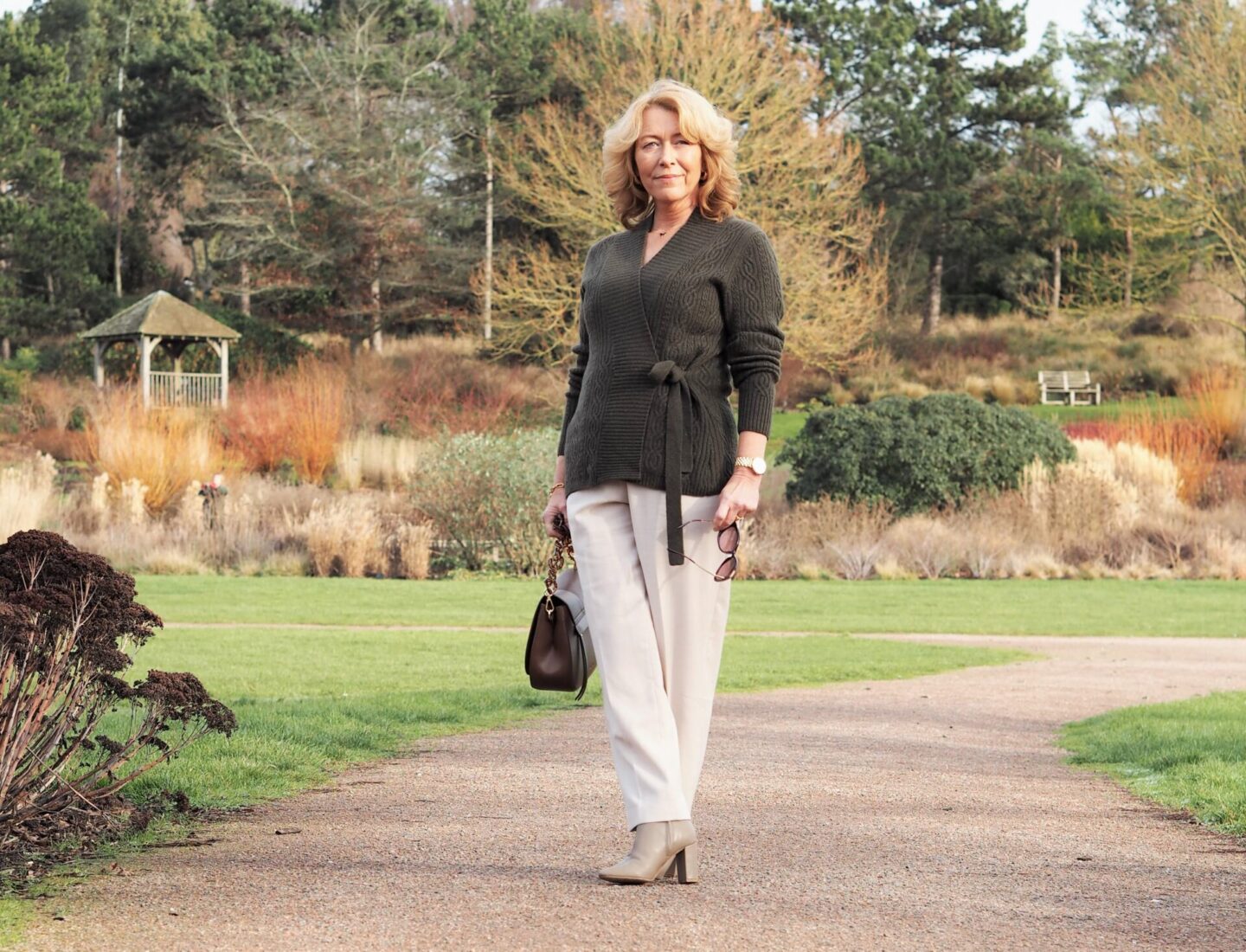 I've paired the wrap cardigan with simple classic straight-leg trousers, and easy comfortable ankle boots to walk around the gardens ( I'm at Hyde Hall ) My favourite bag of the moment from Beau Today ( I still have a discount code. Use VANITY10 to get 10% off)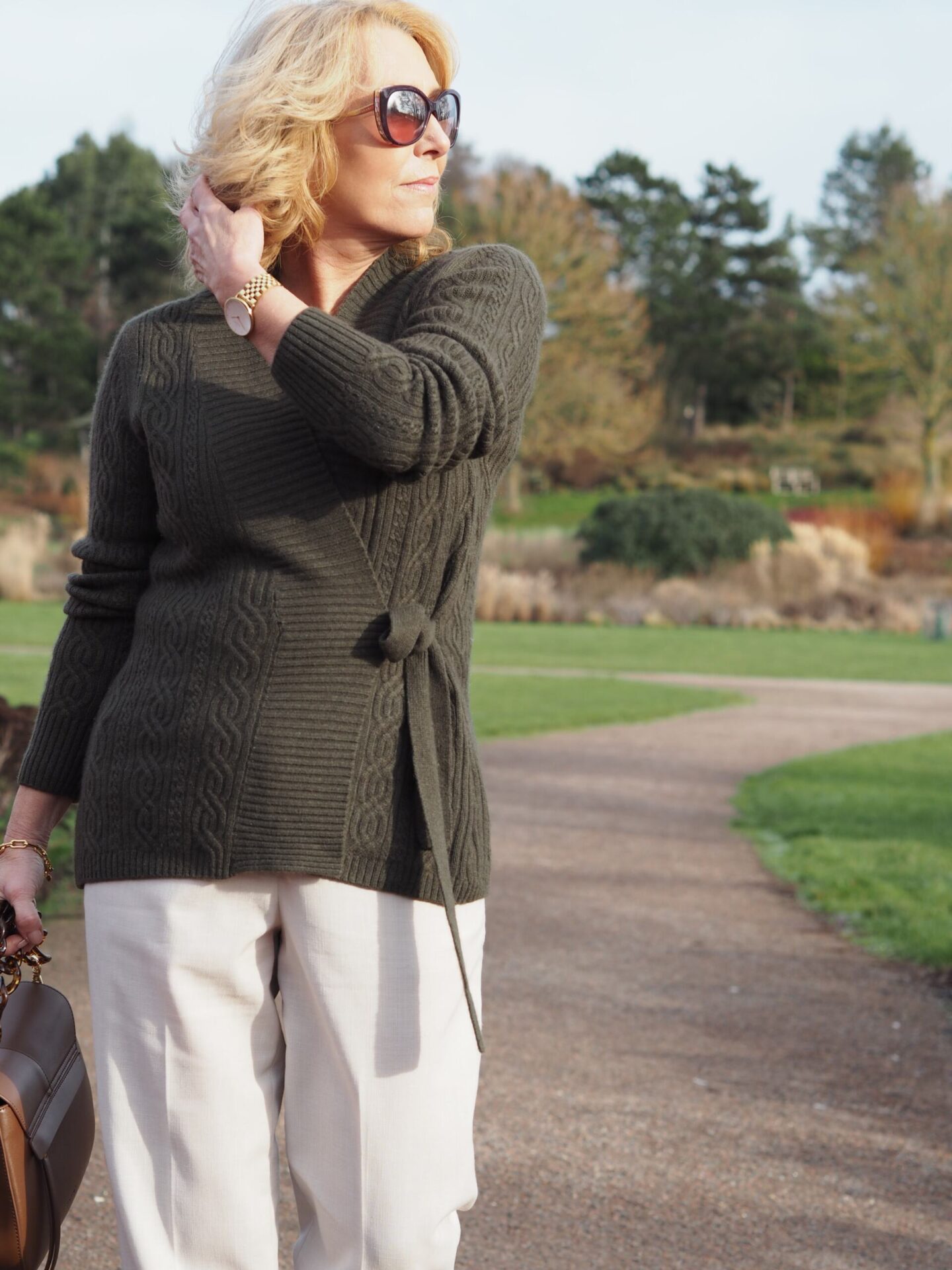 I'm so pleased to discover the Nearly New Cashmere brand. It's not just for us women either, there's men's available too. And it's good to support a smaller UK brand. I wish it every success and I will be keeping my eye out for more cashmere items that aren't going to break my bank balance!
Please be aware that there are affiliate links included in this post at no cost to you if they are clicked on
---
Thank you for stopping by!
Come back for more. Click on the subscribe form below
YOU MAY HAVE A FRIEND THAT'S INTERESTED IN THIS? PLEASE USE THE SHARE BUTTONS
XO LAURIE
Subscribe for the latest updates!