As my sixtieth birthday looms very near, I think about how the fight to anti-age and stay as healthy as possible is so important. Even more so now. I've come across some real game changers this past few months that I want to share with you.
I love getting to road test items and filling you all in with the details. Believe me, not all get the gold star mention! A lot of them end up getting passed on to family or if I feel they are that bad in the bin!
So without further ado let's get cracking…..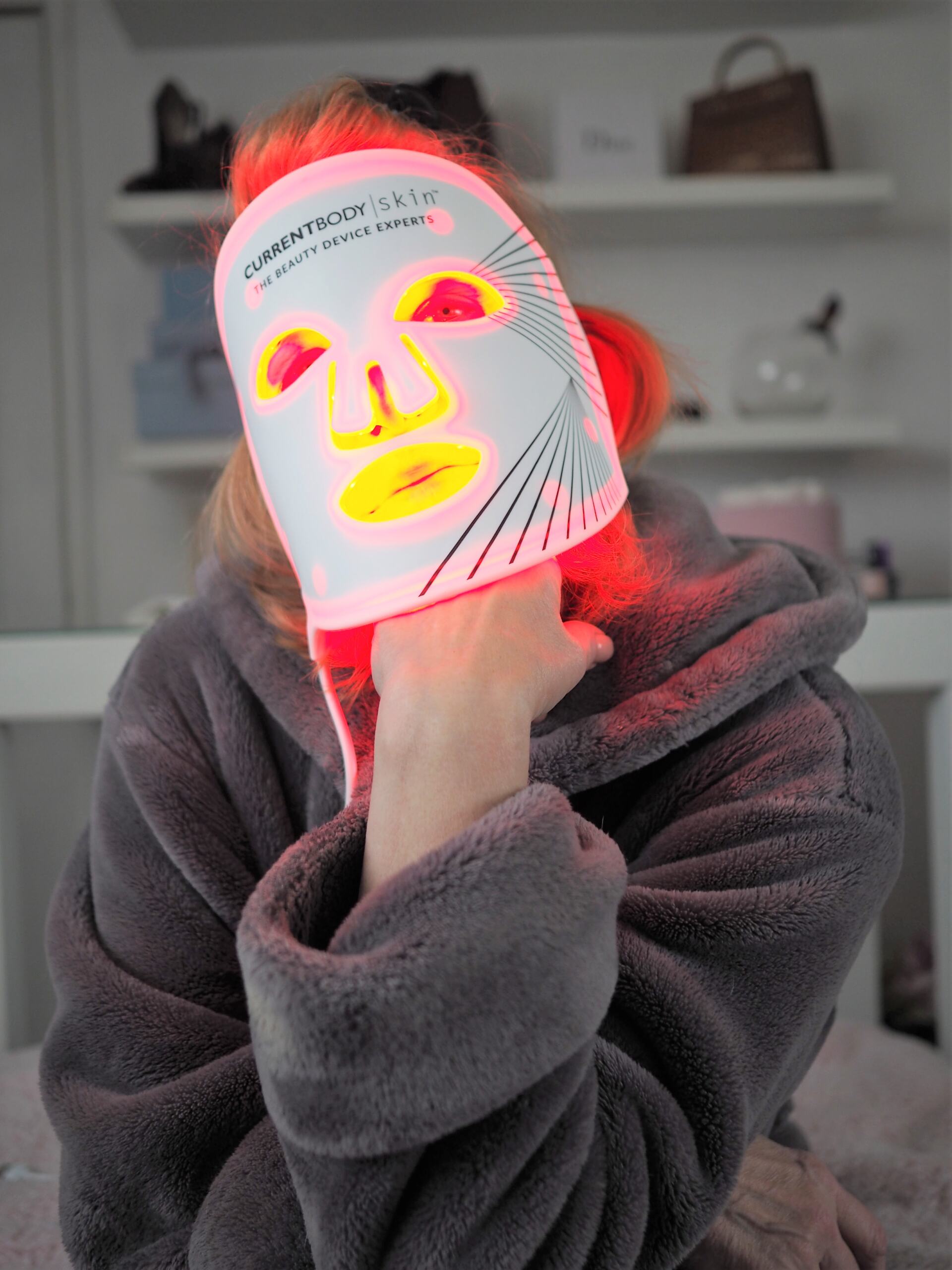 I'm a huge fan of the Current Body brand. For the past two years I've used the Trinity NU-Face and the results are soo good. It's a microcurrent that exercises the facial muscles, perfect for a little jowl lift. (see Photo below) But the latest device I'm using in conjunction with the Nu-Face is the LED Light Therapy Mask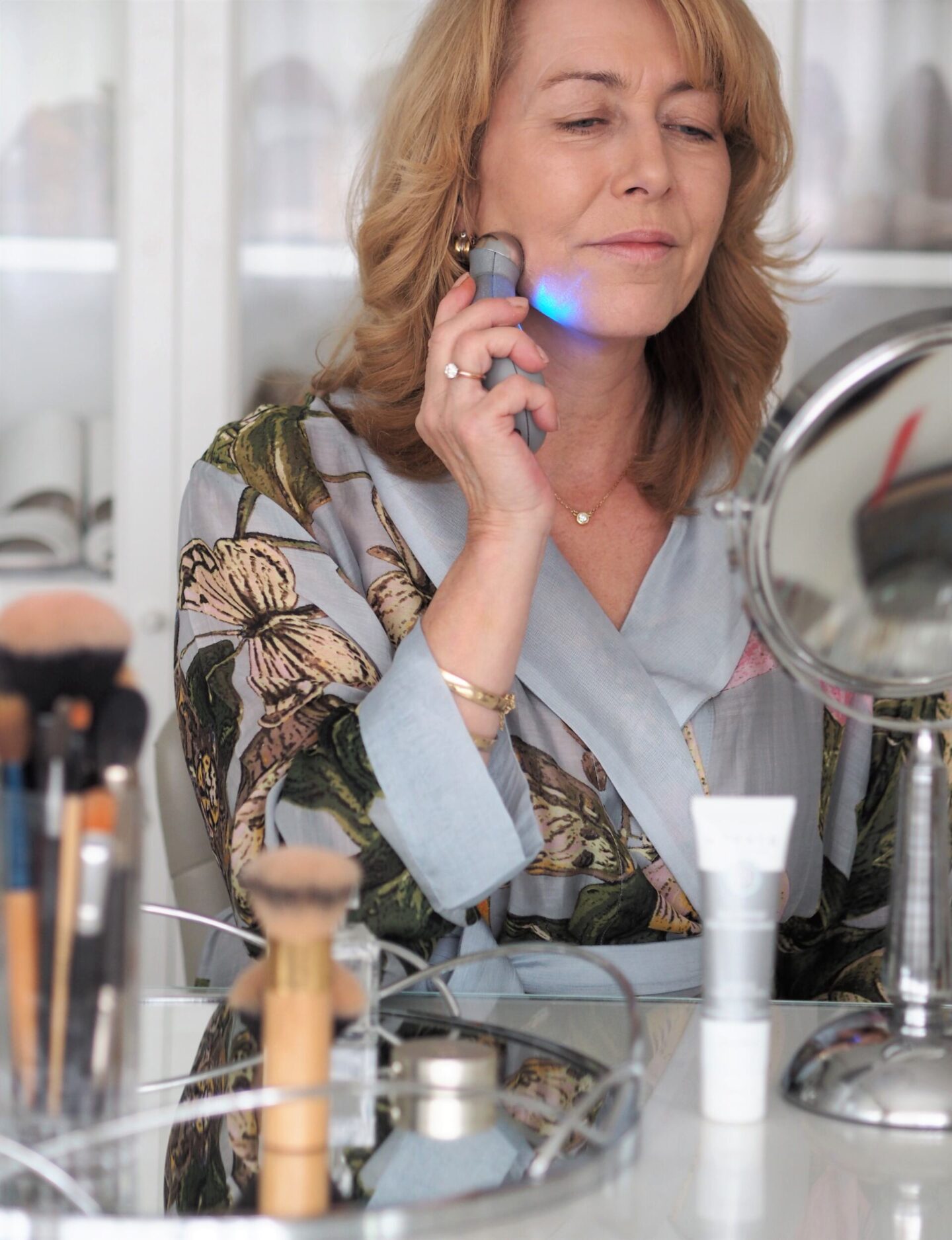 I remember last year having to stay in London far longer than I was supposed to and this is when I realised how much of a difference the Nu Face device was helping keep everything a little firmer. I didn't take the Nu Face with me and really noticed the difference after not using it for a few days.
I did write an introduction to the Nu Face some time ago. I totally recommend the product, the best game-changer of 21-22
Early days but another antiaging device I kept hearing good things about the Current Body Skin LED Light Therapy Mask (link) and I really wanted to give it a go. Let me explain how it works.
As we get older, the collagen deep in the skin tissue starts to spread and this is how our wrinkles deepen. The Led mask stimulates the collagen, helping it form together in a tighter bundle/with less spreading.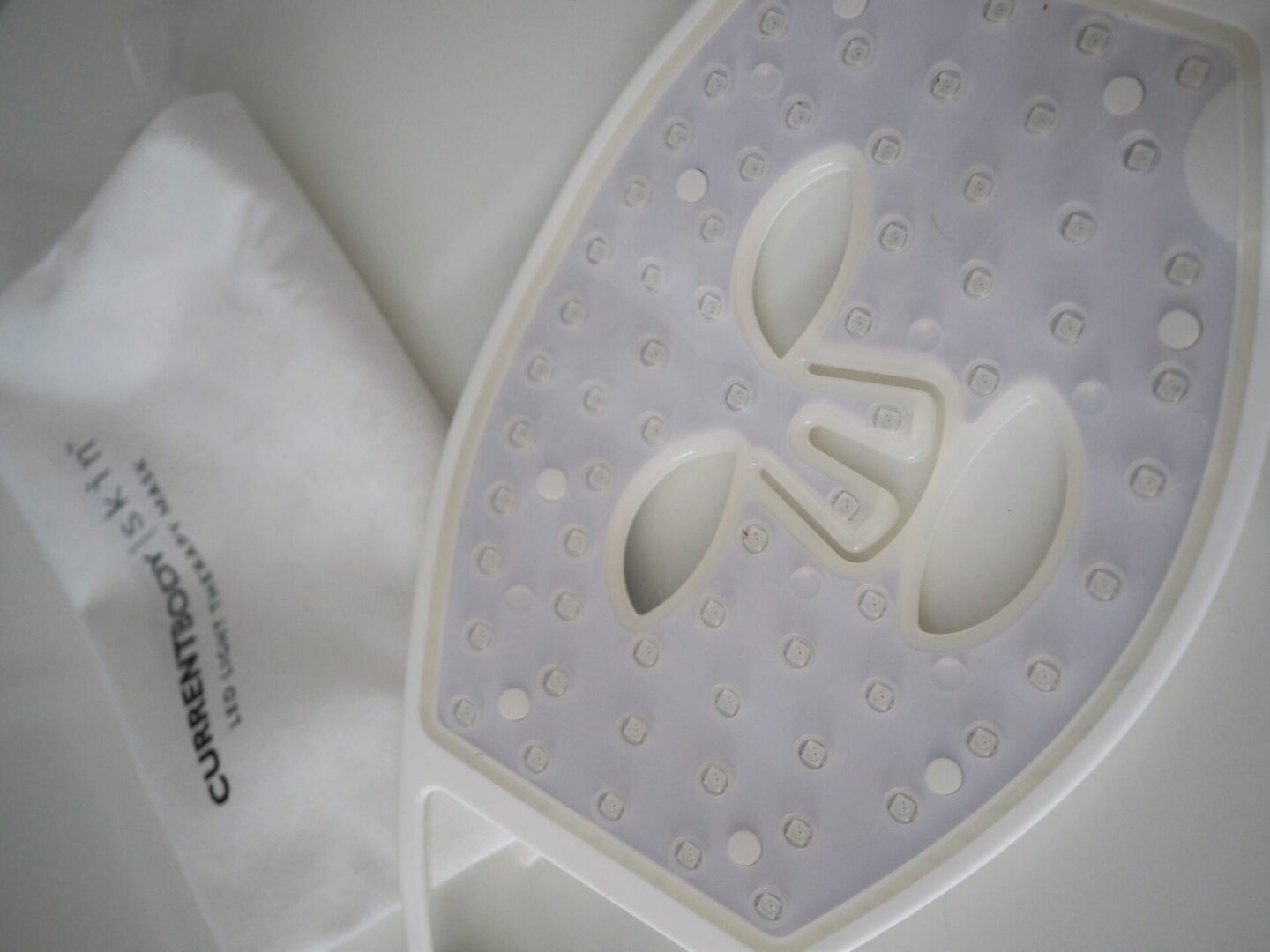 I started noticing a difference after around three weeks. I use the mask every other day and the treatment time is ten minutes. You don't feel a thing, just slight warmth. And it's completely mobile. There are no plugs to stick in walls, you just charge it weekly. I love it, and I totally recommend it. I've really noticed my skin plumping up in the high-cheek area. When I smile they were looking quite deep but they are definitely less noticeable.
More of everything! B12 is the real game-changer
My daughter was recently diagnosed with Pernicious Anaemia. A deficiency of B12. Sara now has regular injections of B12 and she also bought some Bioactive vitamin drops to help top up. A lot of investigating went on to discover how a B12 deficiency can affect you.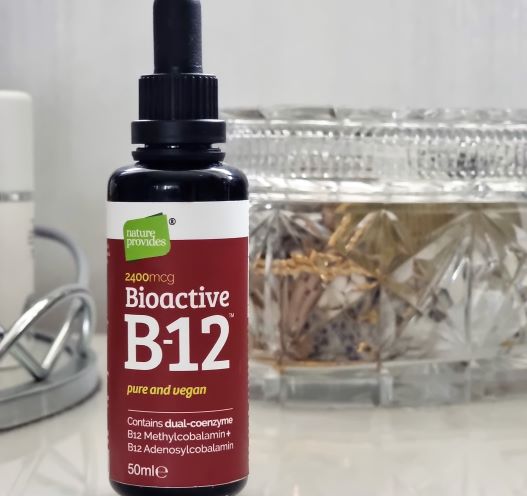 Apparently, it's very common for B12 to drop in levels in our mature years too. Sara kept suggesting I try some and bought me a bottle from Nature Provides. I had a blood test not long ago and my B12 was borderline. So I gave it a go and have not looked back
I used it daily for the first five days and now take it every other day. By the seventh day, I was waking up before my alarm clock went off! That makes a change considering I'm famous for turning off the alarm in my sleep. This Red liquid gold has given amazing results. A reel boost in energy and I don't feel at all sluggish like I was.
I actually thought I had an underactive Thyroid due to tiredness and no oomph whatsoever. B12 has been the best game changer for me and I strongly recommend a read-up about how a low B12 can affect you.
Shop The Gamechangers
Pain-free hair removal. Now that's a real game-changer!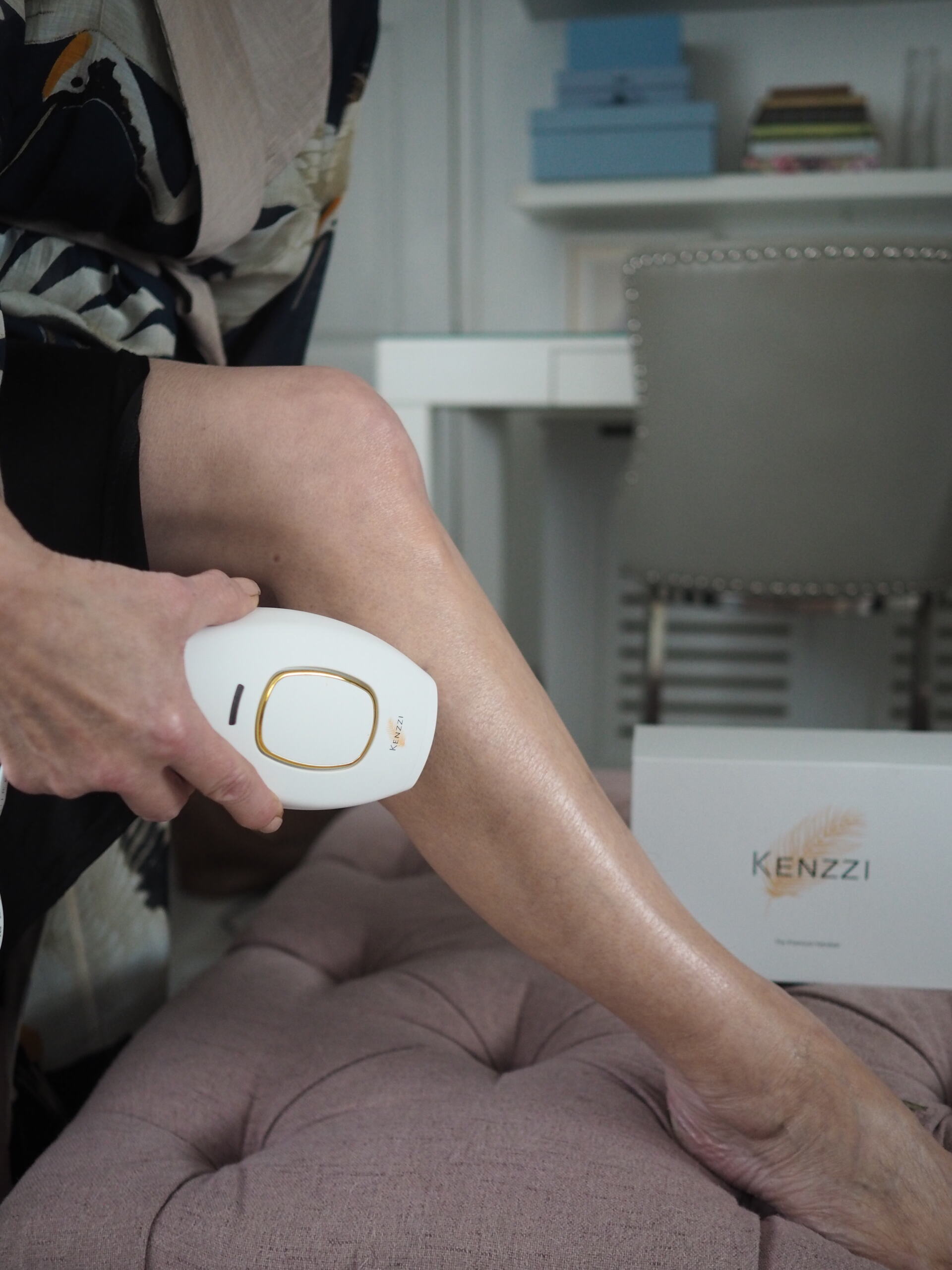 Just before Christmas, I was gifted a new IPL hair remover device by Kenzzi. I've spoken before about my obsession with facial hair before and I have used other laser hair remover devices before with good results.
The new device, however, has a much bigger window than the one I have been using for the past few years and the new Kenzzi is completely pain-free ( I always feel the zap on my regular one) This device works by Pulse Light whereas my other device is a laser. It also has a bigger window that covers areas of the body so much quicker which means I can use the Kenzzi on my legs and irradicate hairs so much quicker!
I have a discount code – Use LAURIE50 FOR 20% OFF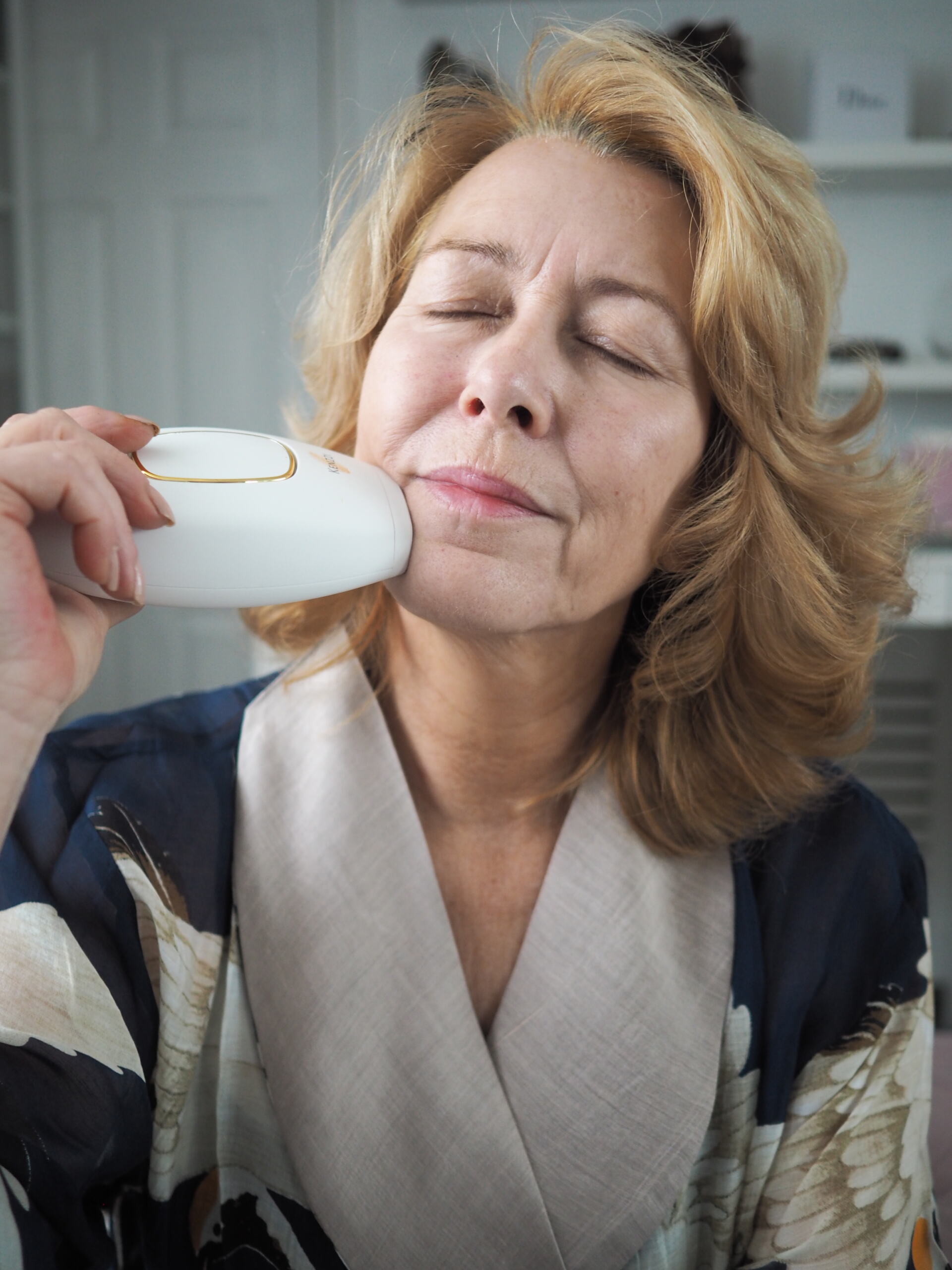 The Kenzzi device can be used on any area of the body. Priced at around £200.00 and £9.00 delivery it's a bargain compared to what you can pay in salons for this type of treatment. I use the Kenzzi device twice weekly at the moment and it's certainly keeping me hair free. It's well worth a look at the Kenzzi website to have a deeper delve into what the device can do and other beauty treatments that are available.
The new super serum by Barbara Sturm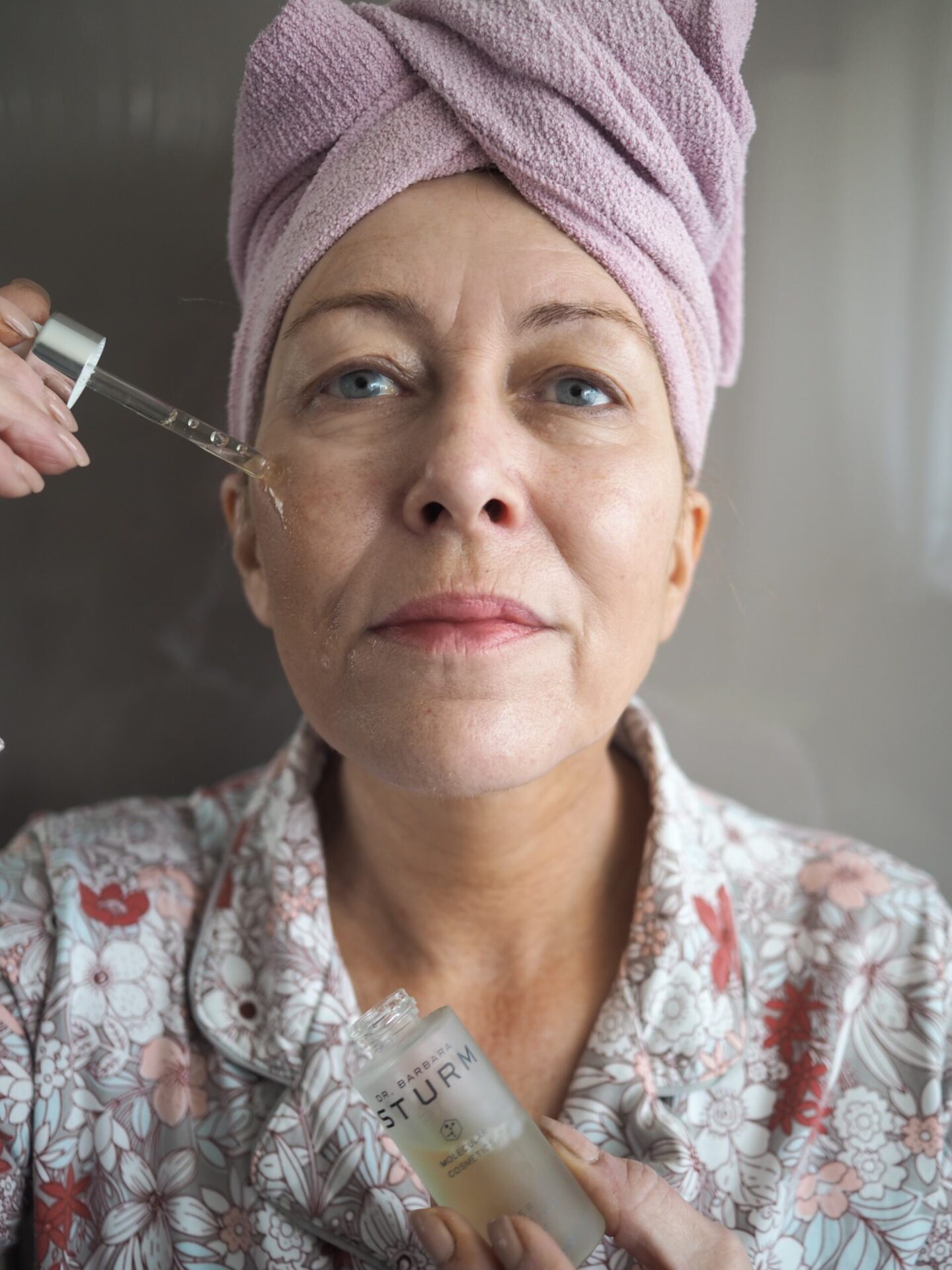 I was gifted a Serum by Barbara Sturm a couple of months ago. Have you heard of the brand? If you frequent social media I will be surprised if you haven't. Sometimes when a brand is so good the tom tom drums soon start pounding on social media and I always have to take a look to see what all the fuss is about.
So when a company called Skin Station asked if I'd like to choose something from their web page, I spotted the Barbara Sturm brand and I knew I had to give it a try.
This is a high-end luxury skincare and it's pricey I must say and you do wonder if it's going to be any different to say, a mid-range priced brand. I almost feel like apologising to say that my skin has been amazing since using the Super Anti-Aging Serum. I'm three-quarters through the bottle and I'm already dreading running out!
I would say it's the hydrating effect it's given overall that stands out to me. I will leave a description about the serum below.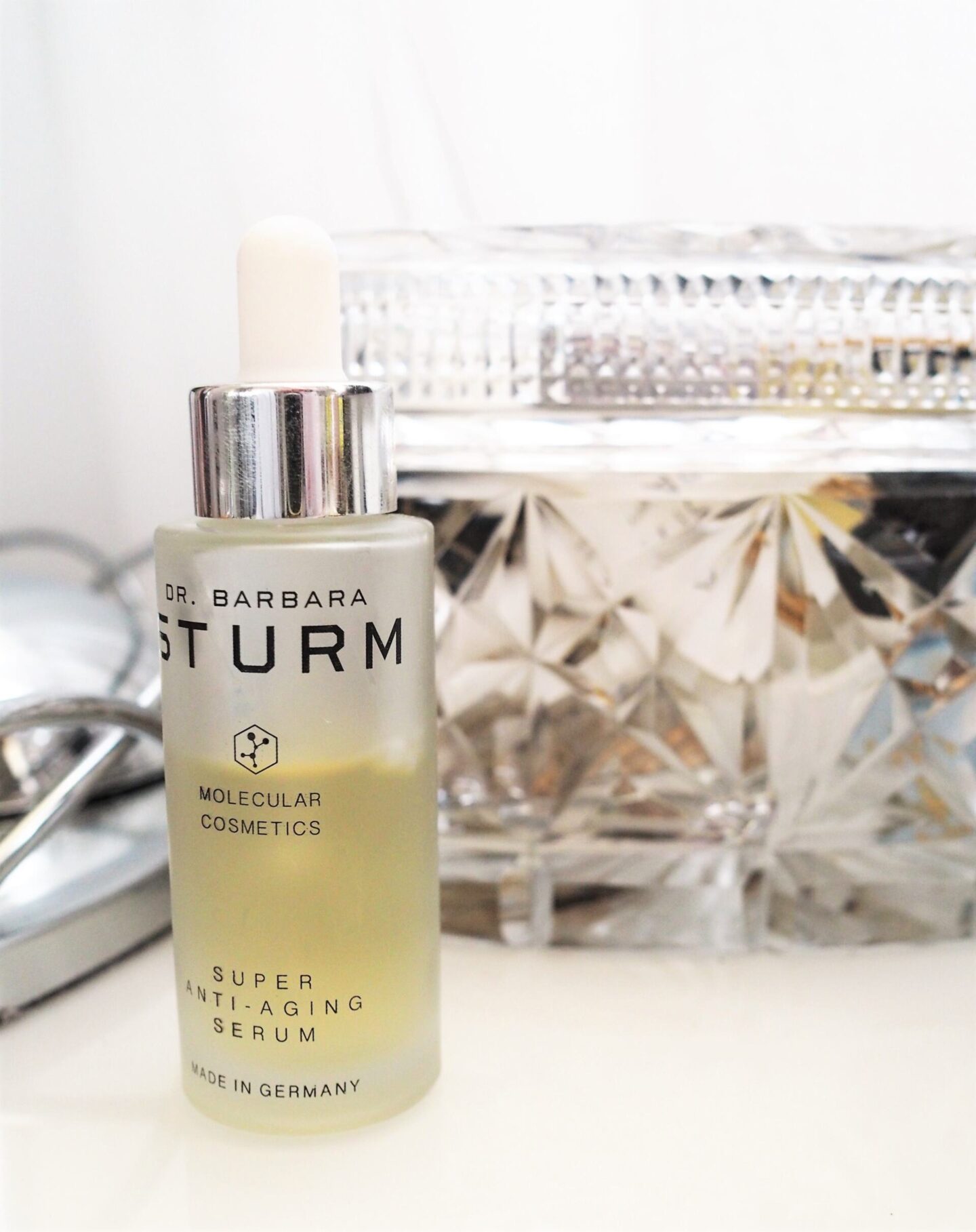 This potent, hydration-drenching, anti-ageing cocktail is packed with active antioxidant ingredients that nourish the skin, while visibly reducing the appearance of irritation.
The serum helps to replace the skin's moisture reservoirs using both low and high-molecular weight Hyaluronic Acid.
Glutathione acts as a powerful antioxidant. Also formulated with special extracts of Skullcap and Purslane; two anti-ageing powerhouse ingredients, which help to calm the skin and reduce the visible signs of irritation.
This has led me to look into Barbara Sturm Skincare and I look forward to trying out other items, and they're not all so expensive. Cleansers and scrubs are in the normal price bracket. It's the serums and moisturisers that are pricey. But as I've always said, you get what you pay for, and I have to say this is a game-changer as far as a hydrating serum goes.
This last game-changer isn't new but it is my favourite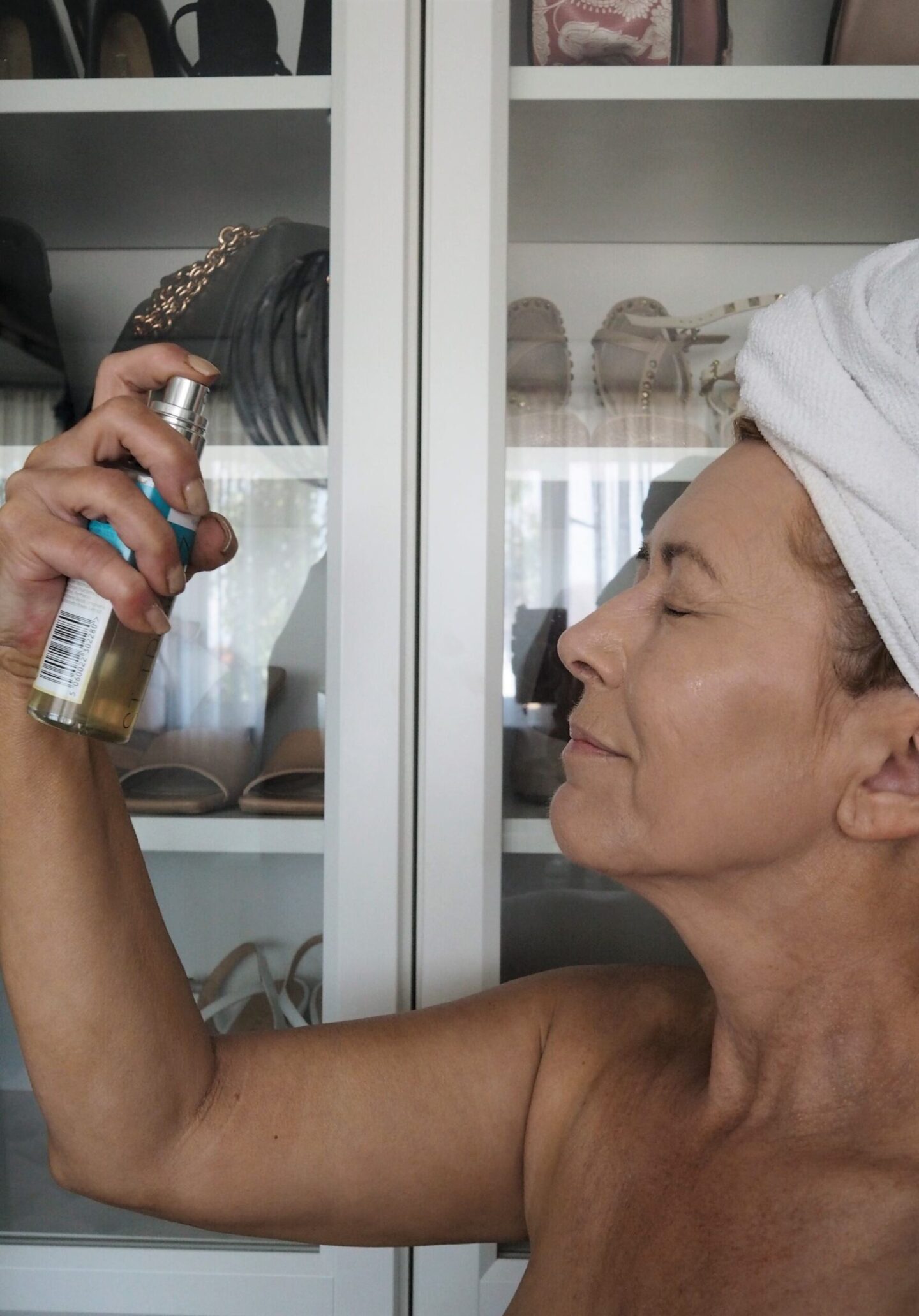 Looking back at my last post about tanning I realise I've been using this last game-changer for nearly three years! Where did that time go? Apart from one other item that I have used for over 20 years daily, this has to be my next desert island must-have that I make sure I have a good supply of.
The St Tropez Purity Facial Tanning Mist really has become my next step in skincare after cleansing. After patting my skin dry, I apply this super fine tanning mist over my face and neck. I wait for it to dry and go ahead with the rest of my skincare routine.
The result is a more healthy colour to your face. I feel as I've got older my natural skin tone is so sallow and I feel this tanning mist takes it back to a more youthful-looking, even colour.
I have spoken and applied this so many times filming my skincare routine on YouTube and so many of my audience have purchased it and reported back how it's been a game changer for them too. My job is done. This makes me happy. The tanning mist makes me happy and I won't ever be without it.
Shop The Gamechangers
Please be aware that there are affiliate links included in this post at no cost to you if they are clicked on
---
Thank you for stopping by!
Come back for more. Click on the subscribe form below
YOU MAY HAVE A FRIEND THAT'S INTERESTED IN THIS? PLEASE USE THE SHARE BUTTONS
XO LAURIE
Subscribe for the latest updates!