I have a new to me brand to share with you today. Sometimes you find a gem of a brand on social platforms. The House Of Bruar stood out to me for the timeless items you will wear repeatedly. It's nice to find a good quality brand that isn't intent on selling substantial puff sleeves and a lot of frills. Everything is just so timeless and elegant.
I have the hugest of wish lists for The House Of Bruar and I'm sharing them throughout the post, and I'd love to hear your thoughts on the choices I've made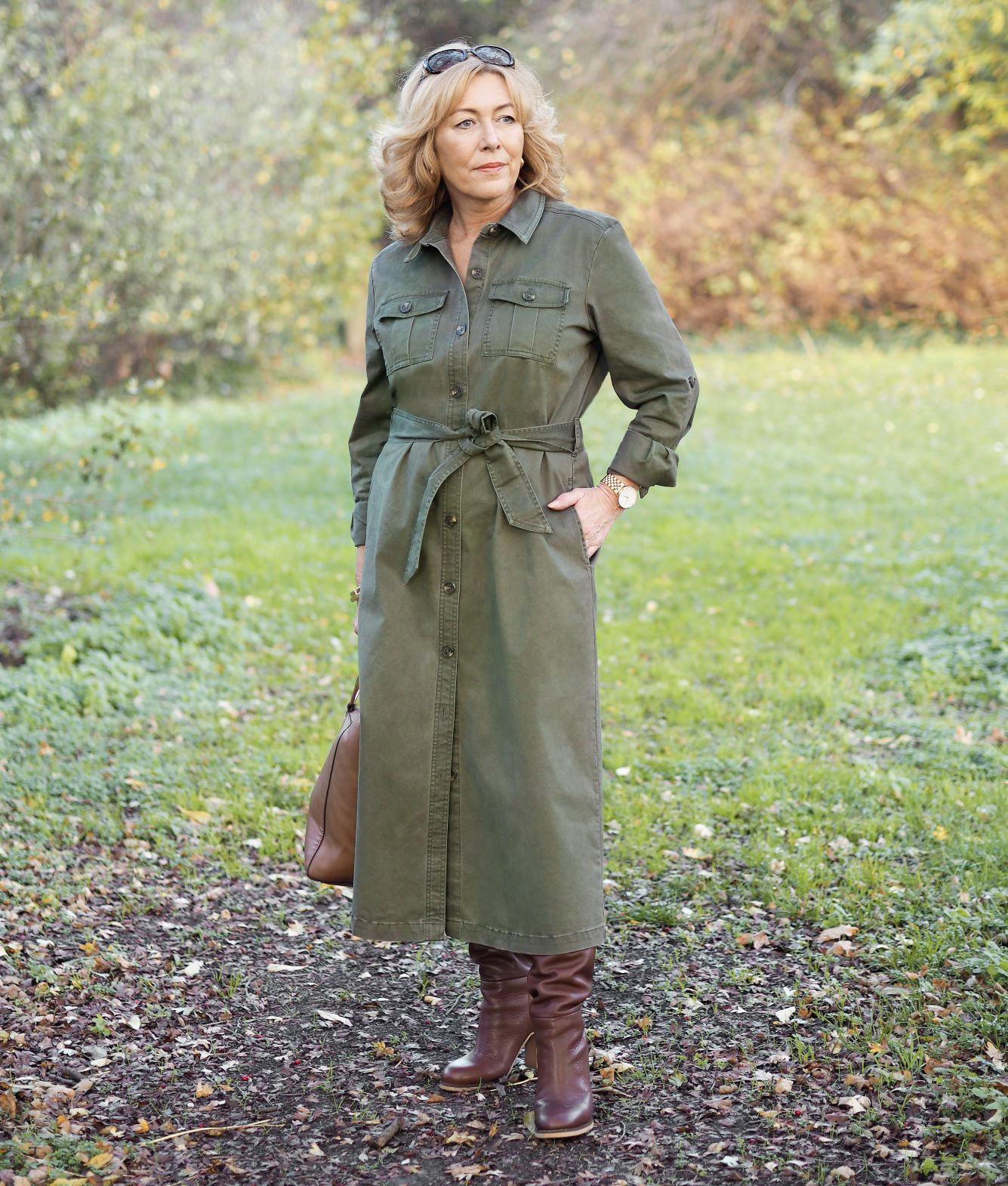 I've chosen The House Of Bruar Safari Dress in Olive. This is also available in Camel or Navy. The quality is exceptional and I love the colour. I think all the Olive shades are calling out to me this year, it's such an easy soft colour for the winter season.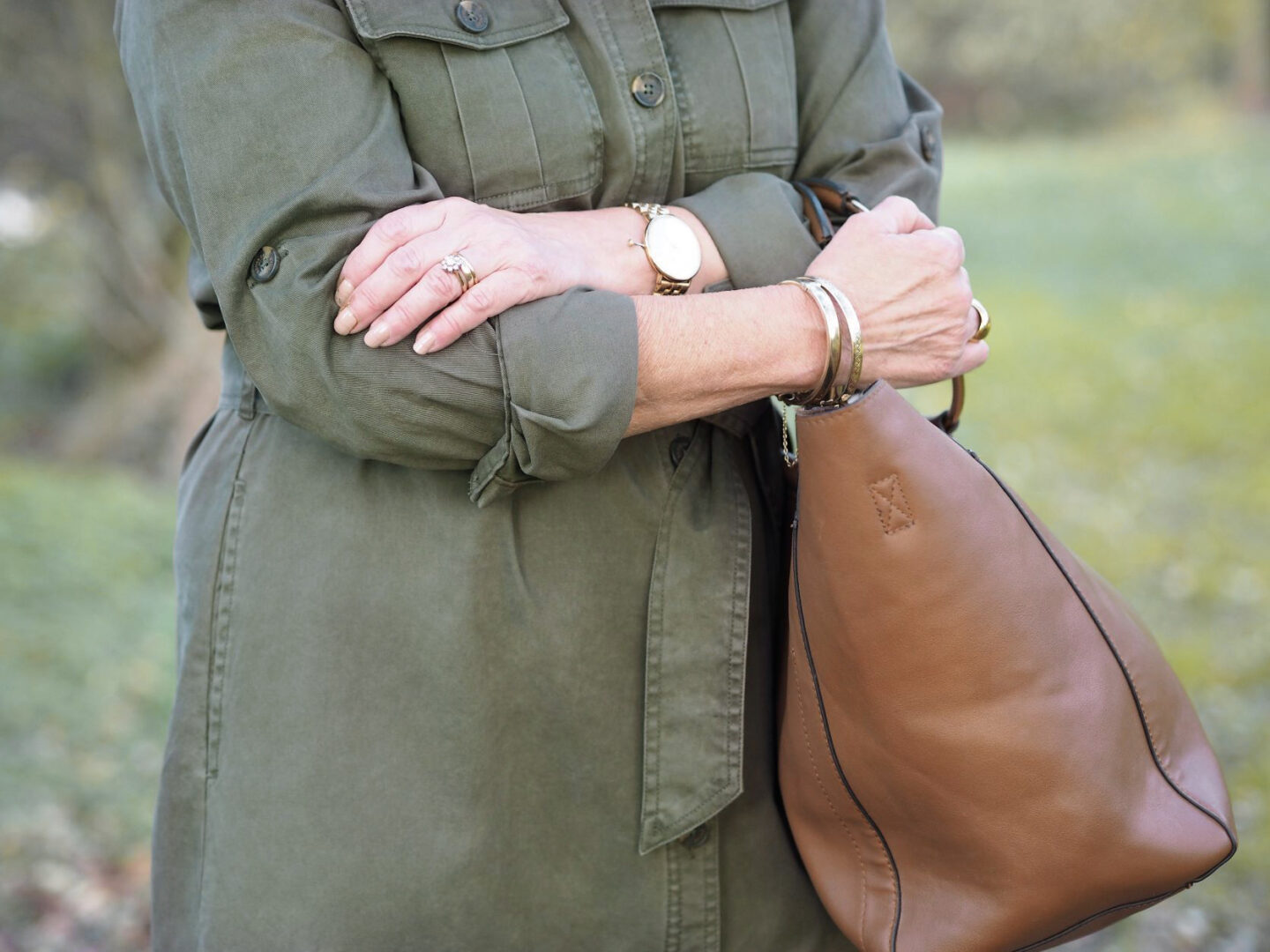 A self-tie belt, side pockets and pockets on either side of the breast plus contrasting buttons. The dress is weighty but very soft. You can use the ties for rolling up the sleeves or roll them just a couple of times as I have.
I'm really pleased with my choice of dress but I also loved the look of the Soft Flannel shirt dress. And the Cotton Cap Shirtwaister or the beautifully cut Denim Midi Dress. I could go on and on! It was hard to choose. All my other wish list items I've added below.
Shop The House Of Bruar Dresses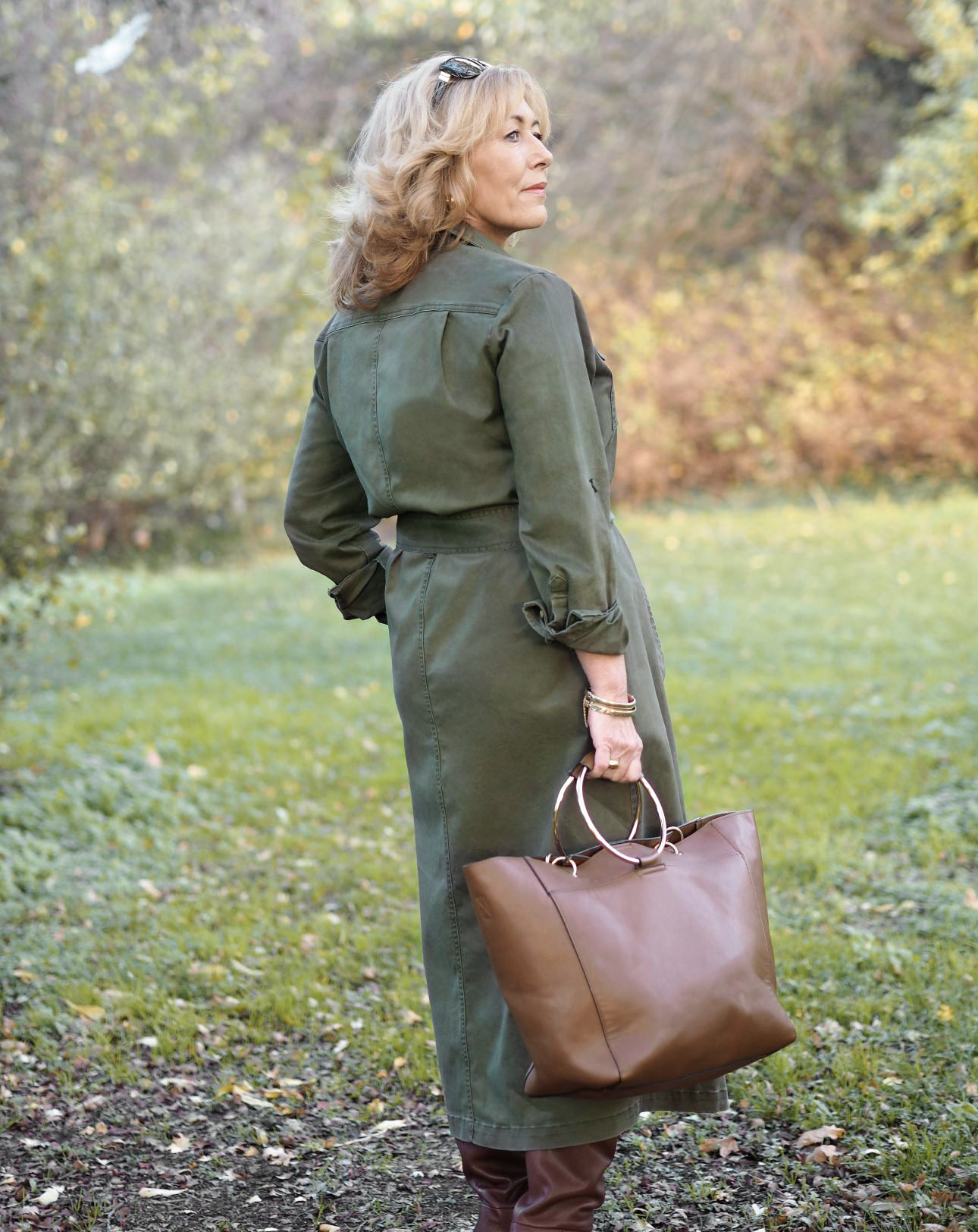 The two pleats to the back of the dress for ease of movement the cut and fit of the dress is just perfect.
I've paired the dress with a Tan Tote bag and Tan knee-high boots from last year. Tan just goes with everything, doesn't it? you can pair it with any other colour. If I'm ever going to choose a fine high-quality accessory it's normally Tan that I go for and a colour I wear most.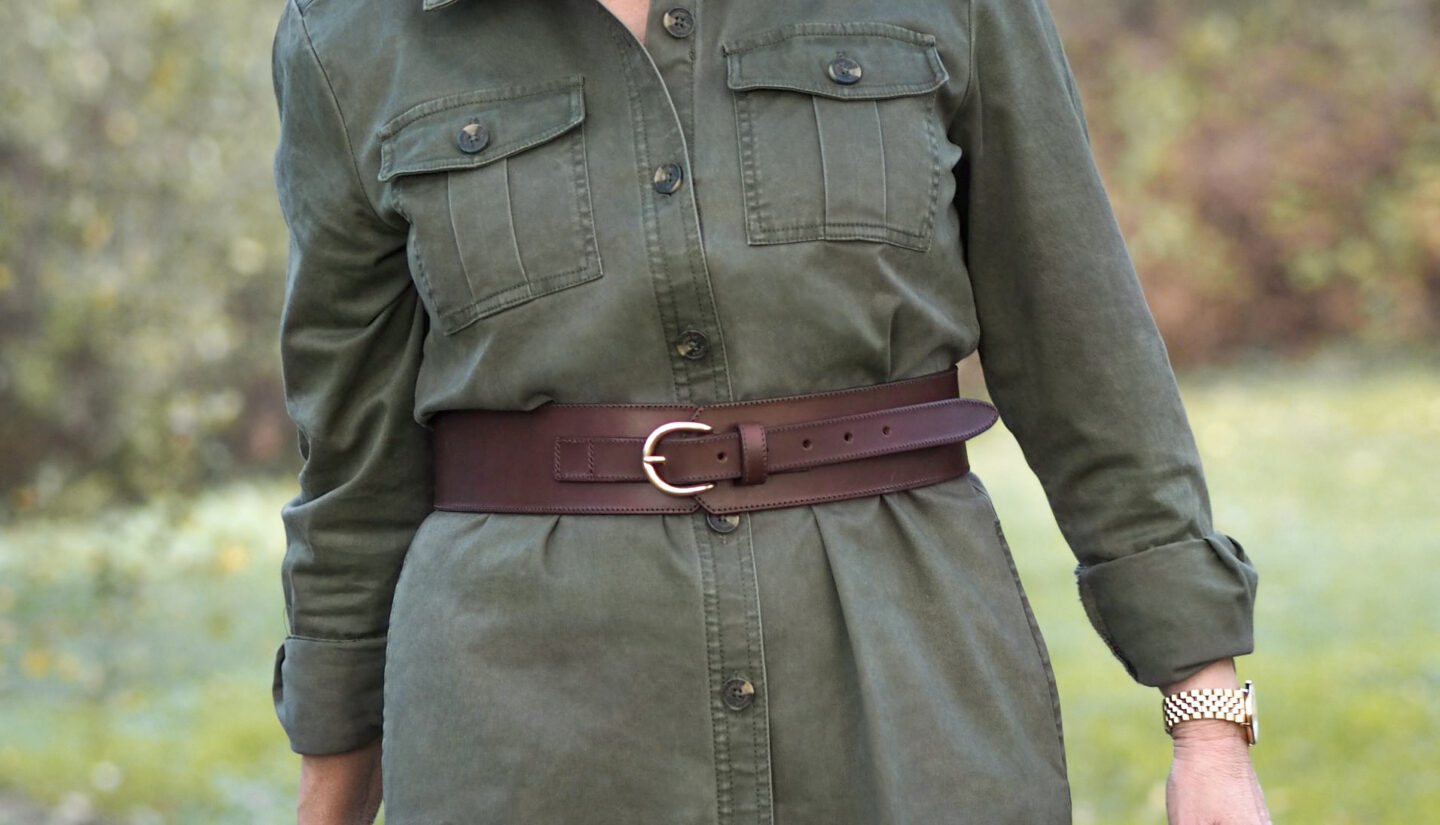 So finding this gorgeous belt on The House Of Bruar website was a moment trust me. How beautiful is it? And when it arrived. that gorgeous leather smell! It was everything I expected and hoped for.
Shop The House Of Bruar Jackets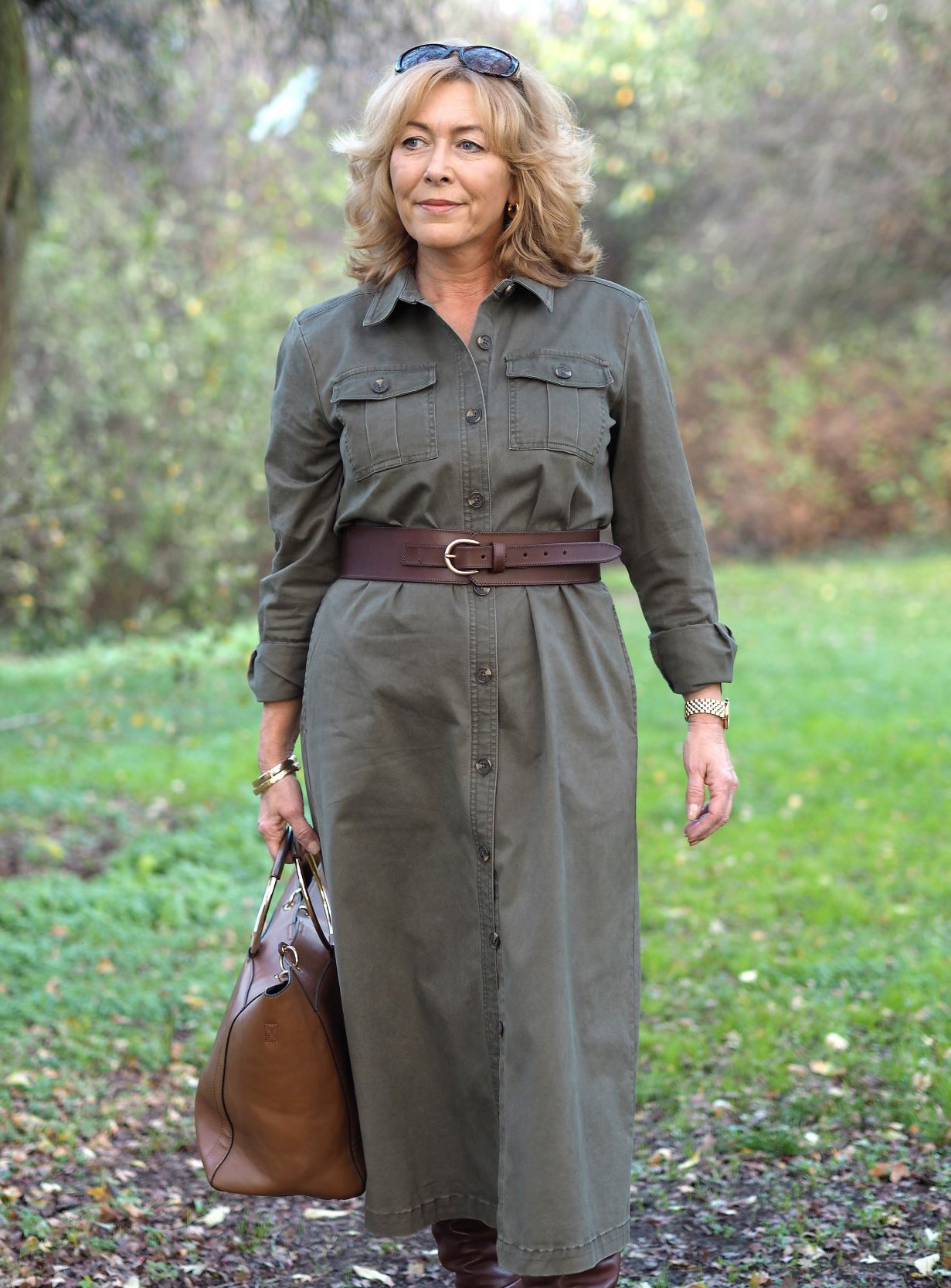 I'd been looking for a good high-quality belt for some time but my can they can be so expensive. As soon as I spotted this Wide Rounded Belt at a fraction of the price of others I've looked at it had to be mine. And I wasn't at all disappointed.
So if you're looking for accessories ladies, do take a look at this exceptional Scottish brand. There are some beautiful pieces on the website. I love Scotland and haven't visited for some years. It's so beautiful and if I get the chance to return I'd like to visit The House Of Bruar.
The House Of Bruar doesn't just sell its own brand though. There are some of my favourites I spotted on the website too. Schoffel, Barbour, and Joules. There are quite a few, everything you need under one roof basically.
Shop The House Of Bruar Seperates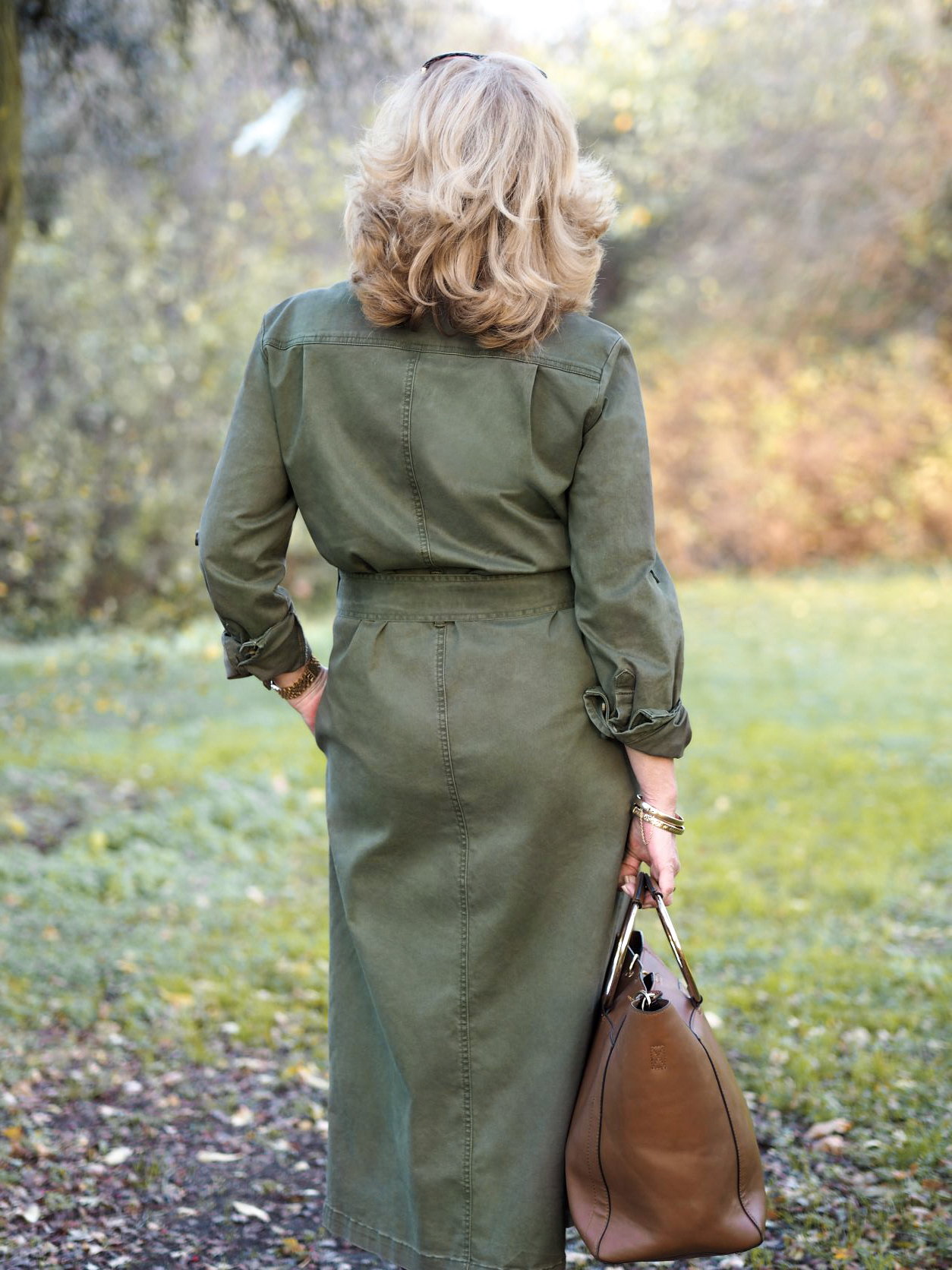 Have you bought from The House Of Bruar before? I'm so glad to have come across the brand and I can't wait to choose more items. There are so many jackets I have my eye on, particularly the Boiled Wool Blazer in the Navy. It's beautiful. Let me know what you would choose. I'd love to hear.
Shop The Look
Subscribe for the latest updates!