I've tried so many new skincare brands this past year I thought it was time for an update. Obviously, I can't fit them all into this post but I am going to write about what really has come up trumps for me. Skincare that gave noticeable results.
Actually, I might have to write a couple of posts thinking about everything that I need to tell you about, I'm often chatting about new brands and going through new skincare routines on my YouTube channel. You get to see me warts n all over there! There's no hiding anything on film.
Before I get into the skincare I also wanted to tell you about a new hairdryer that I was sent to review that I think is amazing.
The Zuvi Halo hairdryer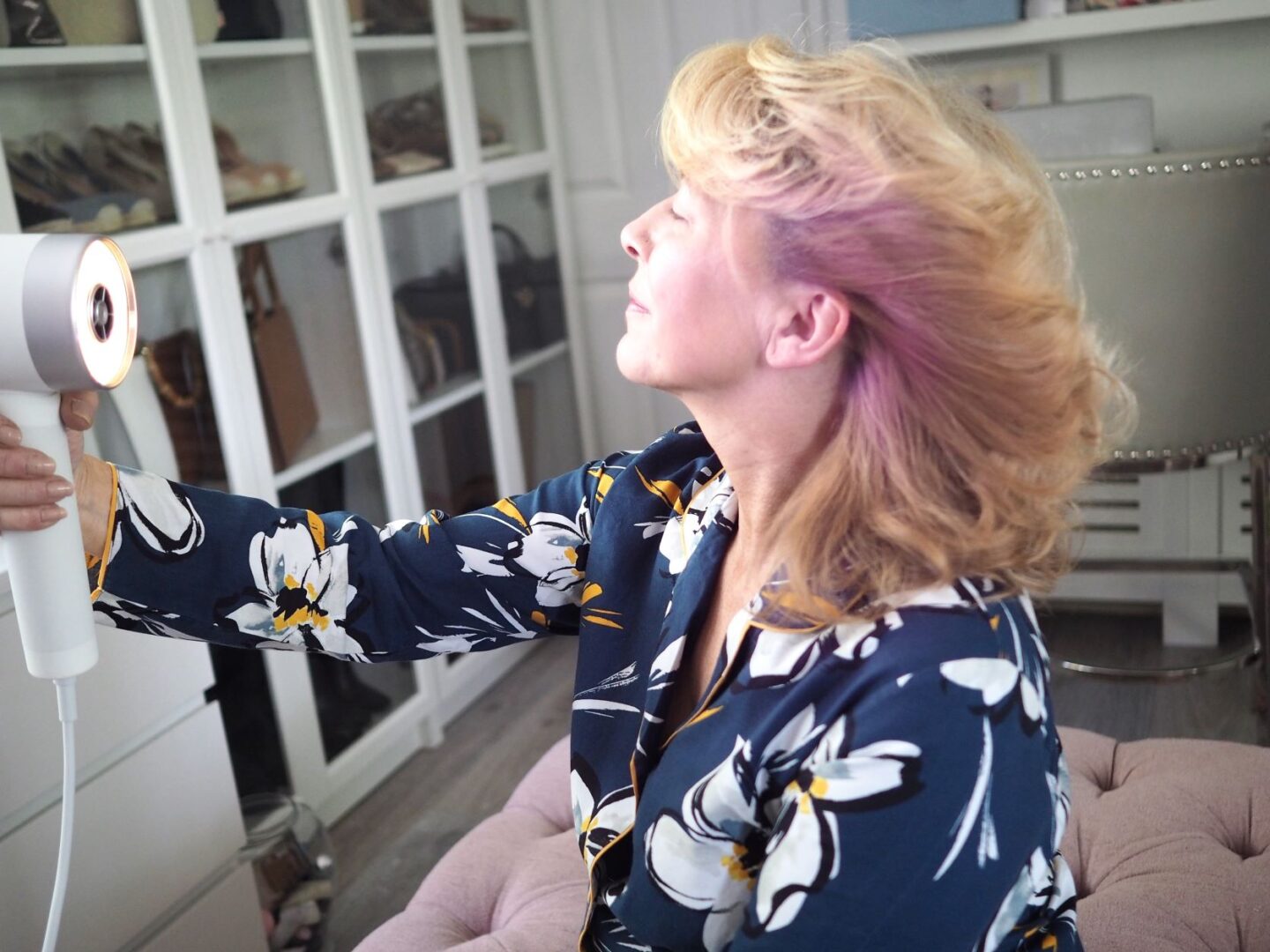 The Zuvi Halo hairdryer that's hit all social media platforms by storm. Can you see the light? This really is a different type of hairdryer. Featured in Elle magazine, Cosmopolitan, Vogue and it won best of beauty at the Allure awards
"Allure Best of Beauty Breakthrough Award 2022 Winner.
Nature-inspired LightCare™ technology uses light to precisely dry water on the surface of the hair and helps maintain hair moisture, keeping hair shiny, strong, and silky smooth.+38% Shinier Hair
+17% Smoother Hair
+57% Longer Color Retention
+9% Stronger Hair"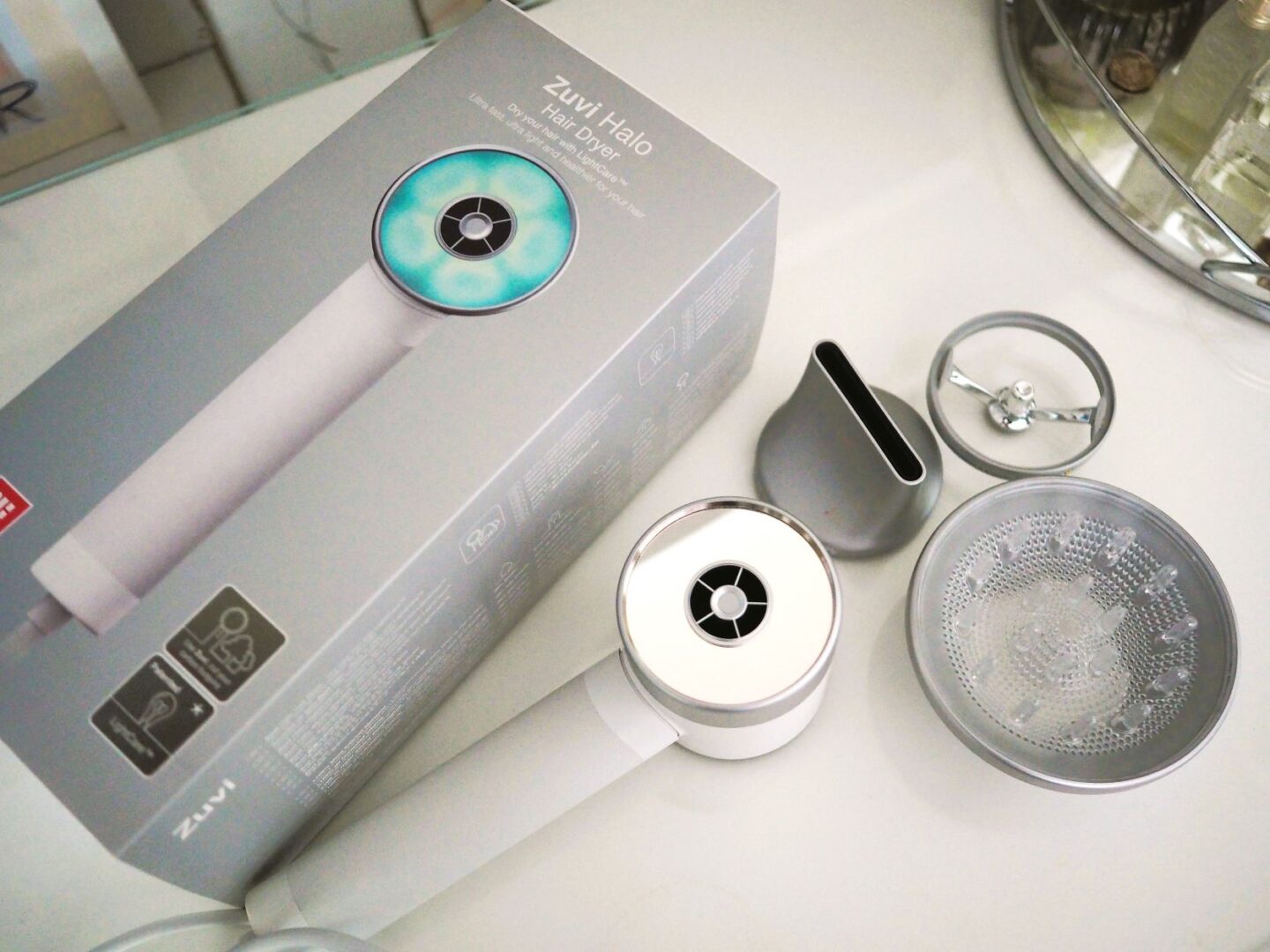 Here's everything you get with the Zuvi Halo. I mainly use the dryer on it's own to rough-dry and then the styling nozzle to style. What I will say is that the round attachment at the top of this image is a clever little gadget that makes the air blast so much more gentle. The air is splayed out after hitting the centrepiece, I think this would benefit anyone with really fine hair.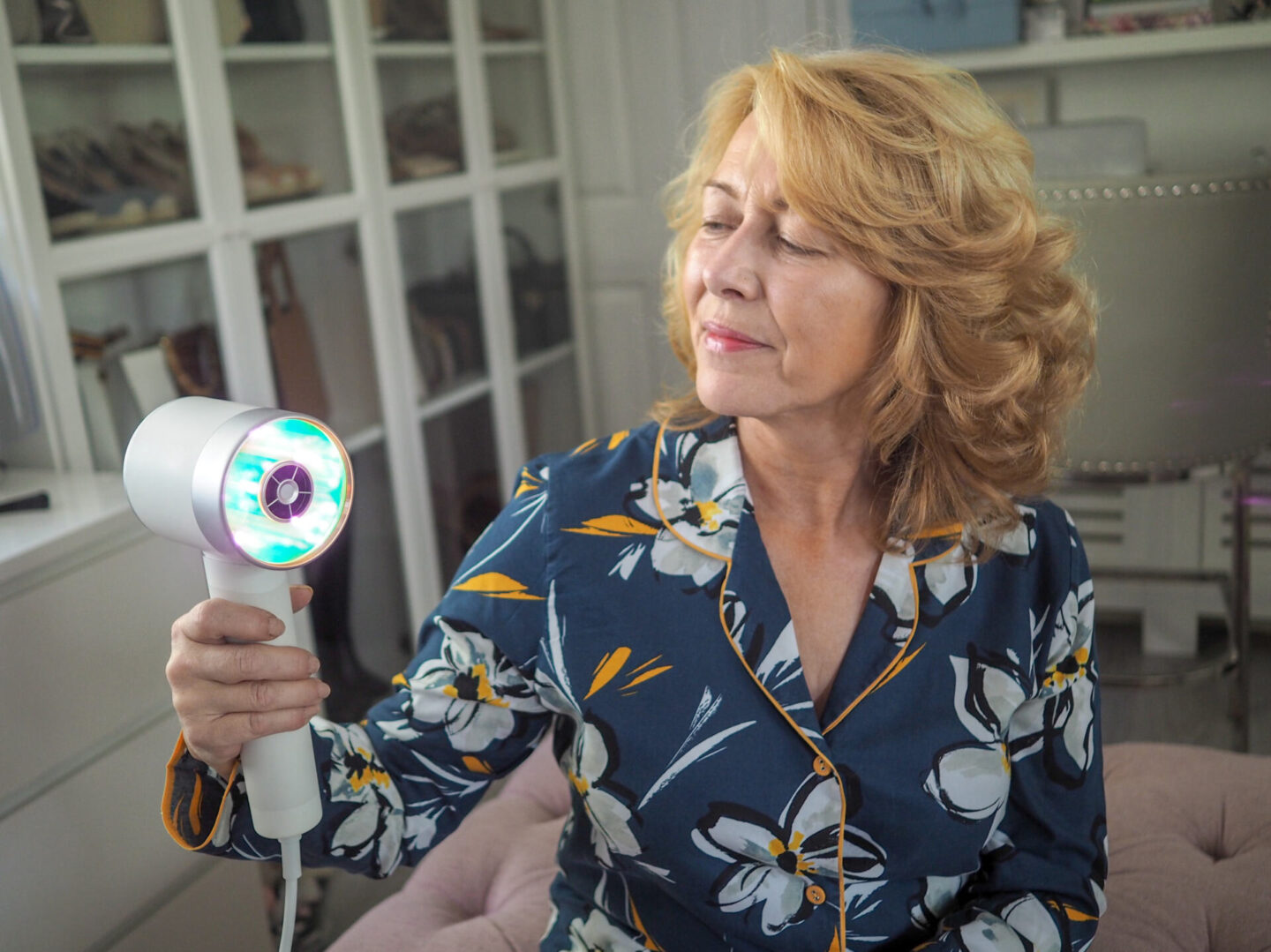 The Zuvi Halo took a little getting used to. Imagine a soft breeze in your hair rather than a strong blow, the light is the main part that's drying your hair. What I will say is how surprised I was at the body achieved with the dryer considering this.
Take a look at the Zuvi Halo website to find out all about the technology, otherwise, I would be writing a book here! But I'm looking forward to having healthier hair due to less heat, hoping this will slightly halter the aging process and limit my hair thinning at such a fast rate, plus it states that you don't get as much colour fade. I will update you on that.
I had another meeting with Trinny for the new skincare launch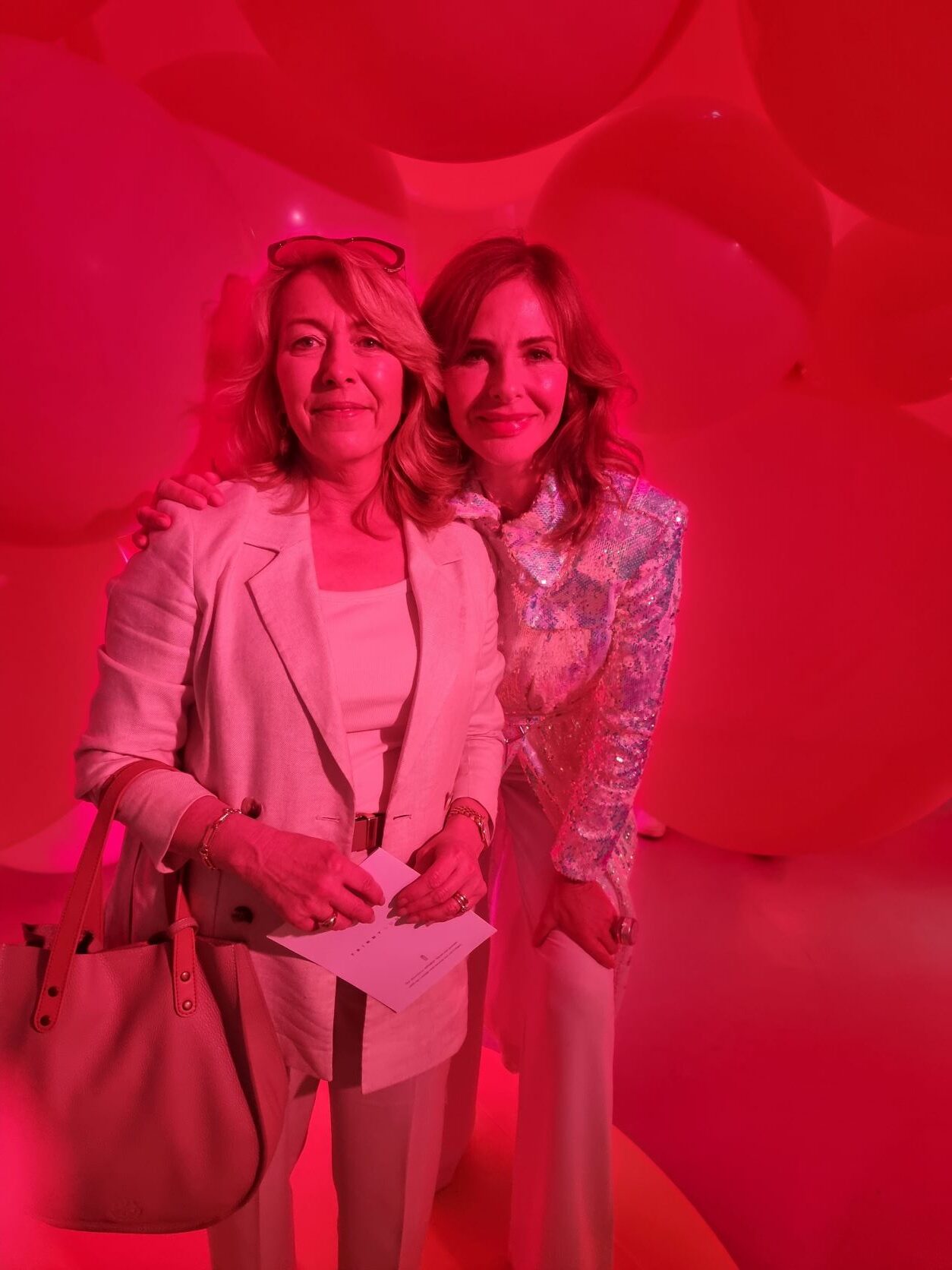 A weird photo I know! The event was full of different pods lit up in different colours for each new skincare item. Everything Trinny produces is gold. The new skincare is amazing and I recommend highly.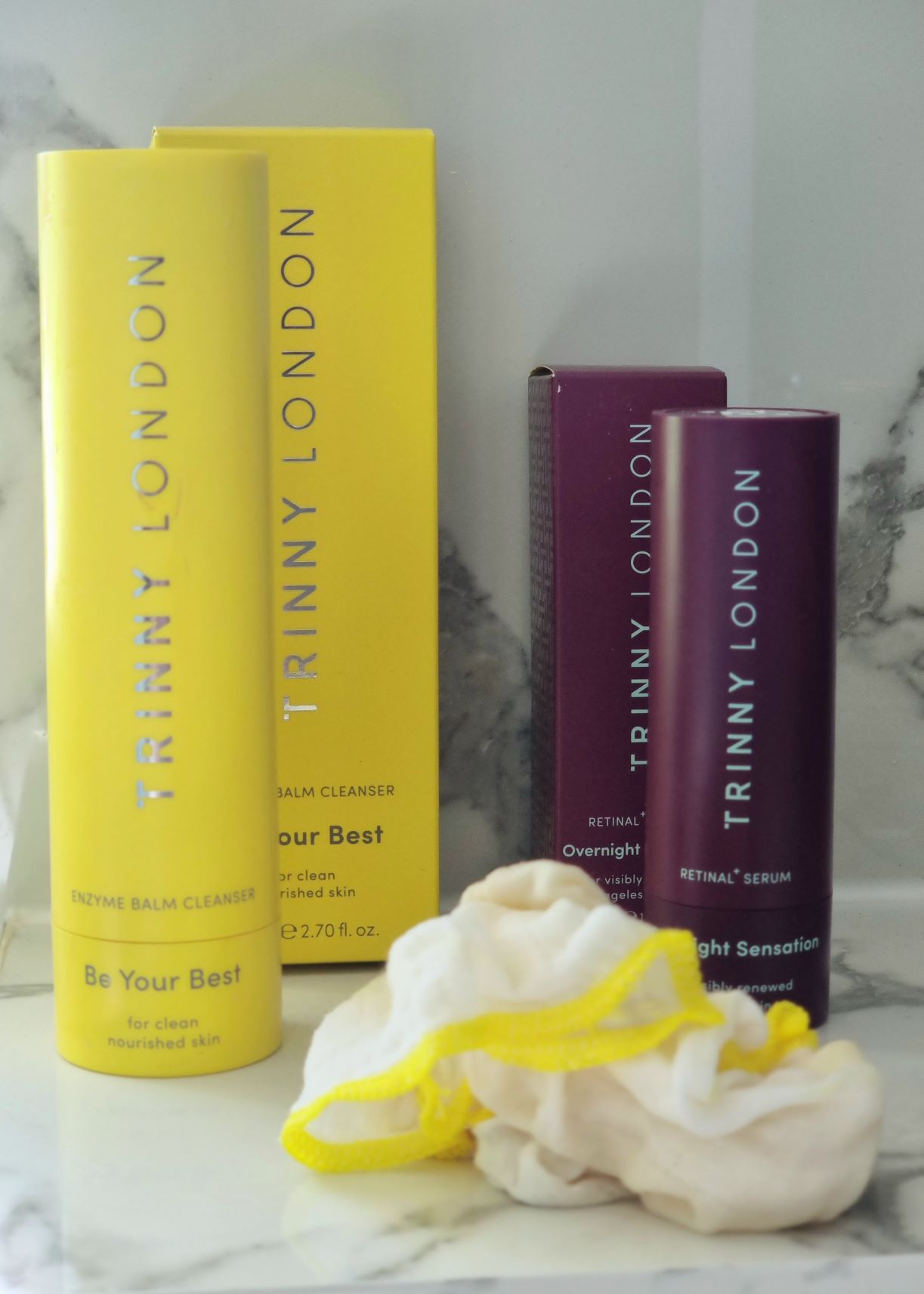 I've been trialing the Be Your Best Cleanser and Overnight Sensation Retinal Serum. The cleanser is actually nearly all gone now and I love it. A gel-to-milk cleanser it's lovely to apply and great for mature/dull skin
" Our luxurious, oil-based transforming balm removes the day and night, from your most stubborn eye makeup and SPF to the impurities your skin collects overnight. Designed to boost radiance and nourish skin, our formulation is kind to your microbiome for happier, healthier-looking skin morning and evening. Includes our T-Towel muslin cloth"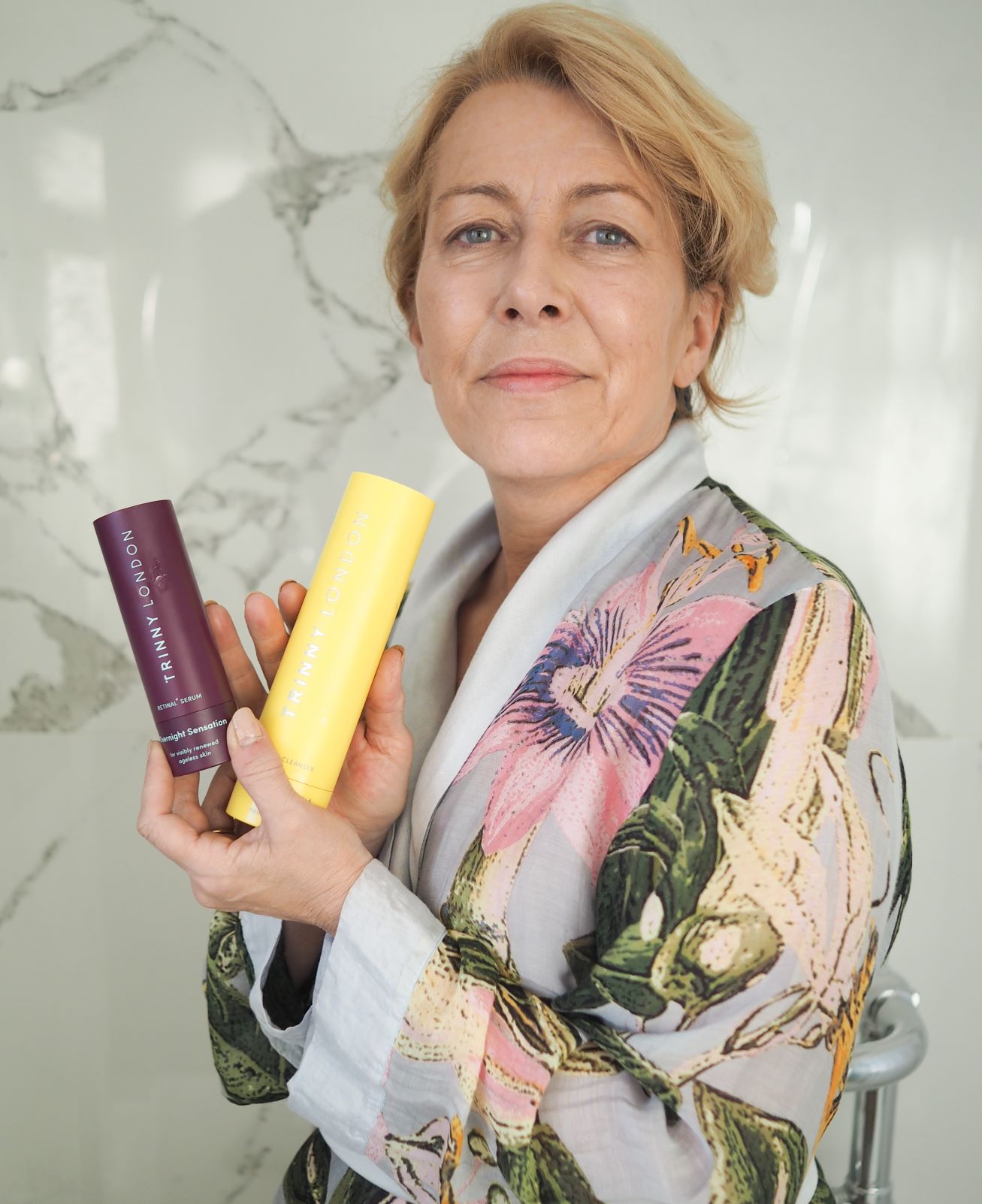 Retinol has been my biggest discovery this past year and I've tried many. The Overnight Sensation is quite gentle compared to some that I've used and I think if you're thinking of or new to retinol this is a good one to start off with.
Since using these products my skin has been really clear and healthy and I will definitely continue to use them just like I still swear by my BFF SPF 30 Primer. That's a desert island product and you can read more about that here. The skincare really is worth looking up.
"Bring energy and life back to skin that's lost its oomph with our ultimate intense retinoid treatment. This high-dose complex harnesses the power of both retinal+ (and advanced form) and intelligent granactive retinoid® to visibly firm skin and reduce the appearance of wrinkles. Expect the transformative results of commonly used retinol with none of the side effects (peeling is a thing of the past). A true overnight sensation, our ground-breaking serum is clinically proven to visibly iron out fine lines and wrinkles and reduce deep expression lines – get ready to reawaken the skin you loved. Refillable
Shop Trinny London
New haircare and makeup launch at Look Fabulous Forever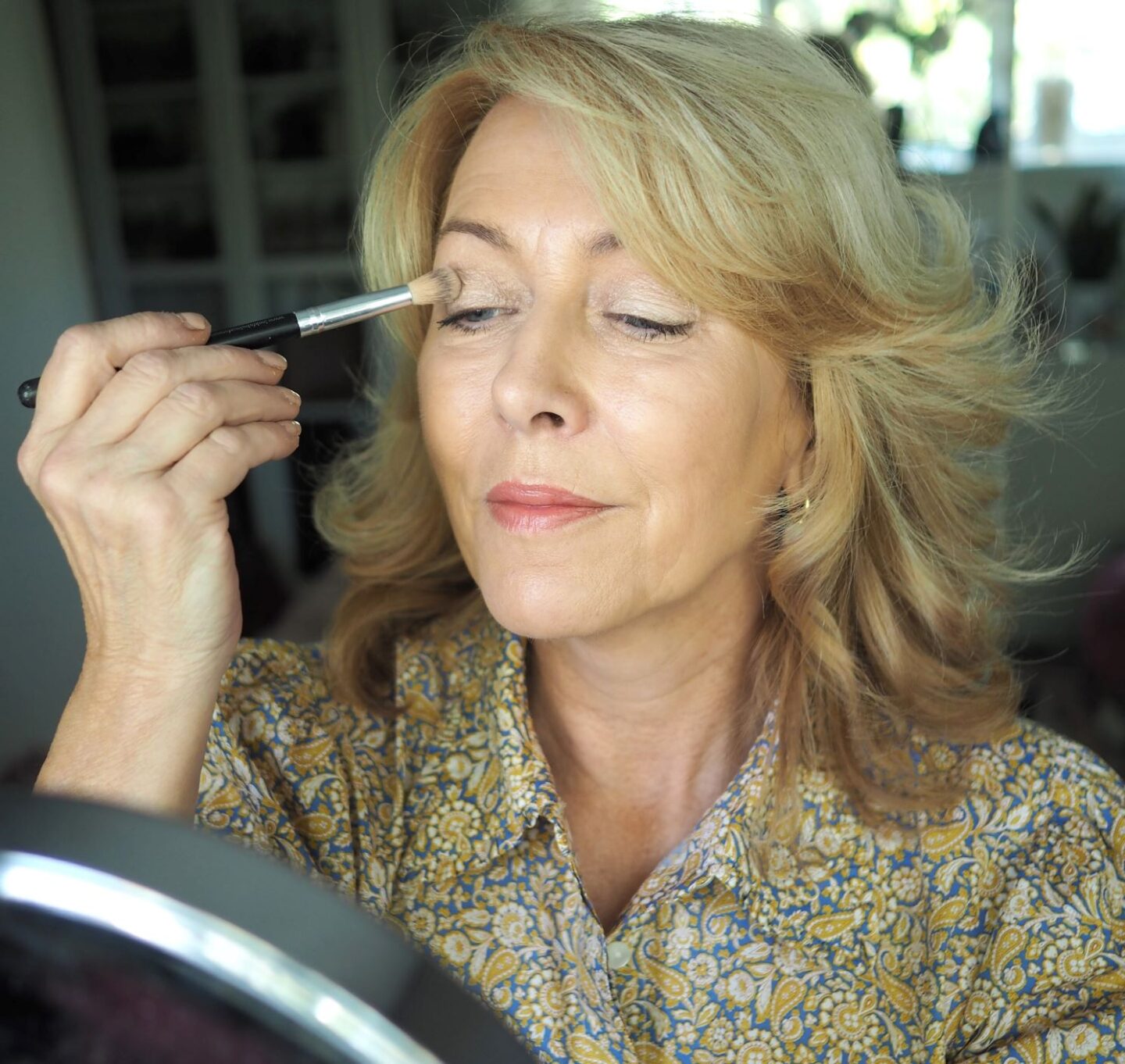 The Look Fabulous Forever brand is still a firm favourite of mine and two launches that I've tried are the new haircare and also an Everyday Lasting Lipstick.
Now, lots of lipsticks promise to last the day and rarely live up to the promise. The Look Fabulous Forever really does have a good staying power and I wanted to let you all know about it. I recently loaded a film applying all the makeup on my Instagram and you can watch it here. The Stay All Day Lasting Lipstick stands the test of time. My favourite colour is Rosewood, the colour I'm wearing above.
Anti-age your hair
I'm always eager to try a new shampoo and I'm very impressed with what Look Fabulous Forever has developed. Formulated for us mature ladies, the shampoo has Capilia Longa, a turmeric complex that encourages hair follicle growth which I thought was a good starting point.
My hair has really thinned the past few years, so I'm all for fighting the ageing process with my hair as well as my skin.
What I like most about the shampoo so far is the fact that it doesn't give the appearance of my hair looking lank after a couple of days. I find a lot of shampoos leave a film on your hair and I hate that. This shampoo leaves my hair full-bodied and its all stayed in place for a good four to five days without that lank look. I don't use conditioner on my hair but I look forward to trying the Root Boost Spray.
Shop Hair Care
Best Skincare discovery of 22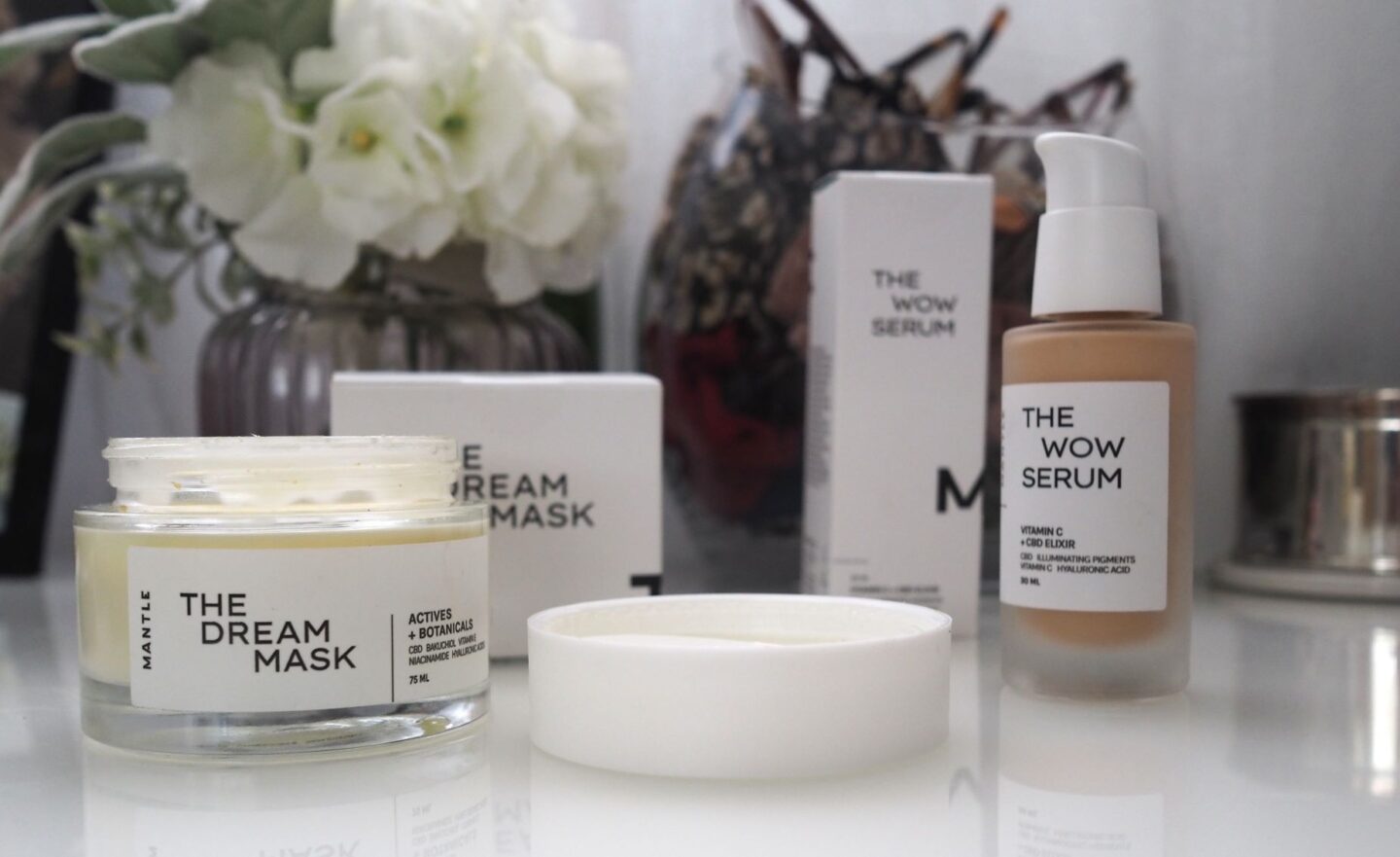 I was sent a couple of Items by Mantle. I love trying new skincare but I'm rarely wowed as much as I was when I started using this.
"MANTLE was born from a critical time in founder Josefin Landgård's life. Several startup journeys, two kids and a hectic separation had resulted in months of sleepless nights and high-level stress. Timing was serendipitous when she came across the cannabis extract CBD. Long story short, it was love at first drop. She met her co-founder Stina Lönnkvist and together they decided to found MANTLE — a Scandinavian skincare brand elevated by cannabis"
Now I had never tried anything with CBD in it, but after the first night of using the dream mask and seeing my skin the next morning, I was literally like wow!
The wrinkles haven't disappeared but this Dream mask just makes your skin look better and I can only assume it's the CBD. The mask ( it's like a thicker-than-average cream) It smells absolutely divine of lemon and I couldn't recommend this cream more.
I'm just about to try the Wow Serum. I've been trialling something else at present and I will update you on that soon, but I hope the results are as good as the Dream Mask.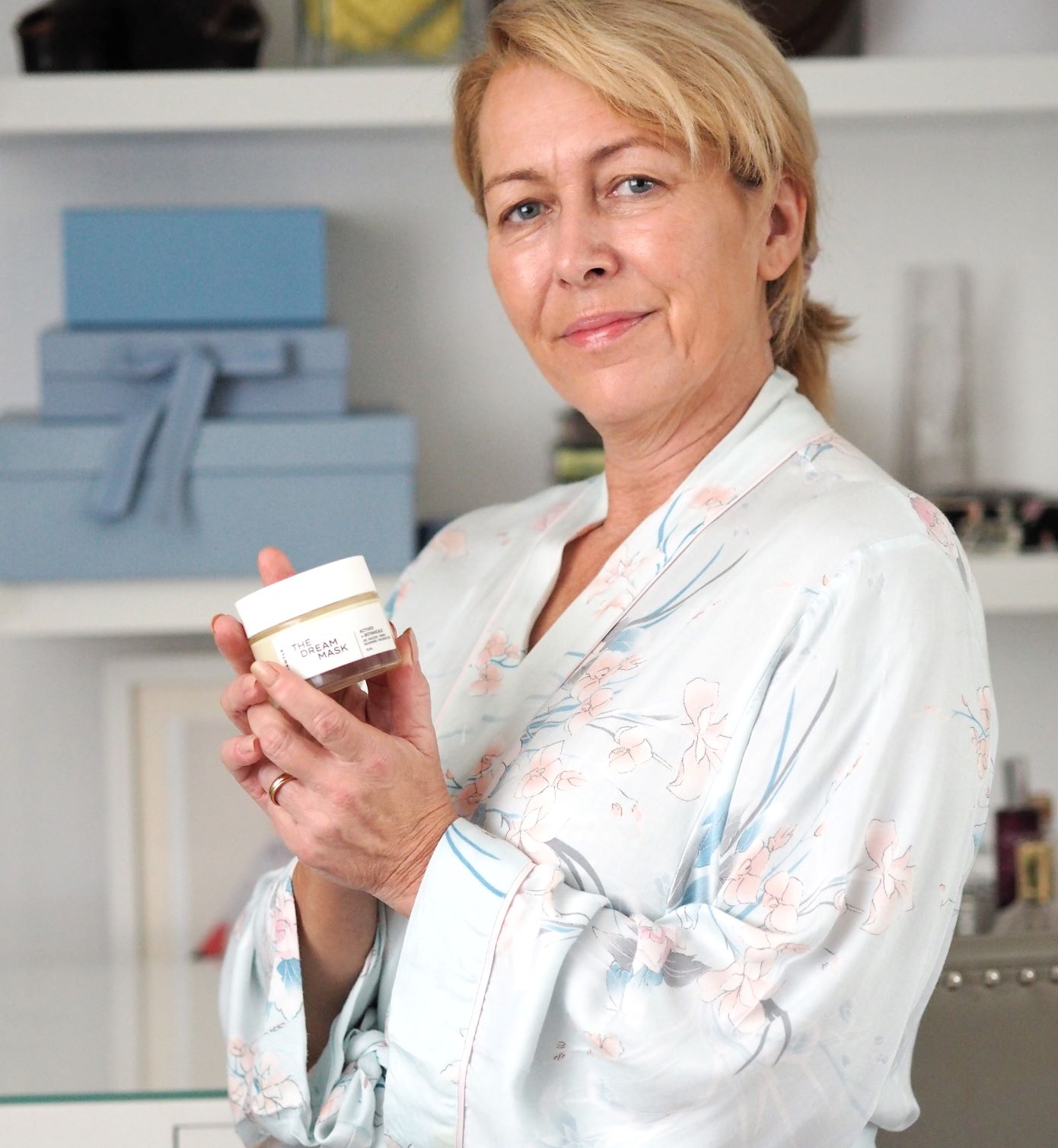 Shop The Mantle Brand
So that's a few of the new products I thought deserved a mention. Are you using any of these brands? Or are you interested in trying any of them? I'd like to know. If you have any questions, just comment below or send an email.
Thank you for stopping by!
Come back for more. Click on the subscribe form below
YOU MAY HAVE A FRIEND THAT'S INTERESTED IN THIS? PLEASE USE THE SHARE BUTTONS
XO LAURIE
Subscribe for the latest updates!