Delighted that the temperatures calmed down, it was good to actually wear summer outfits that hadn't seen the light of day because I couldn't bear the thought of being any hotter than necessary. I really didn't feel prepared for this year's high temperatures but I will be next year!
I do have a couple of cracking summer outfits to share with you from Roman Originals. And one of the reasons Roman Originals is right up there in my favourites for shopping for something to wear is that Roman Originals designs just don't date.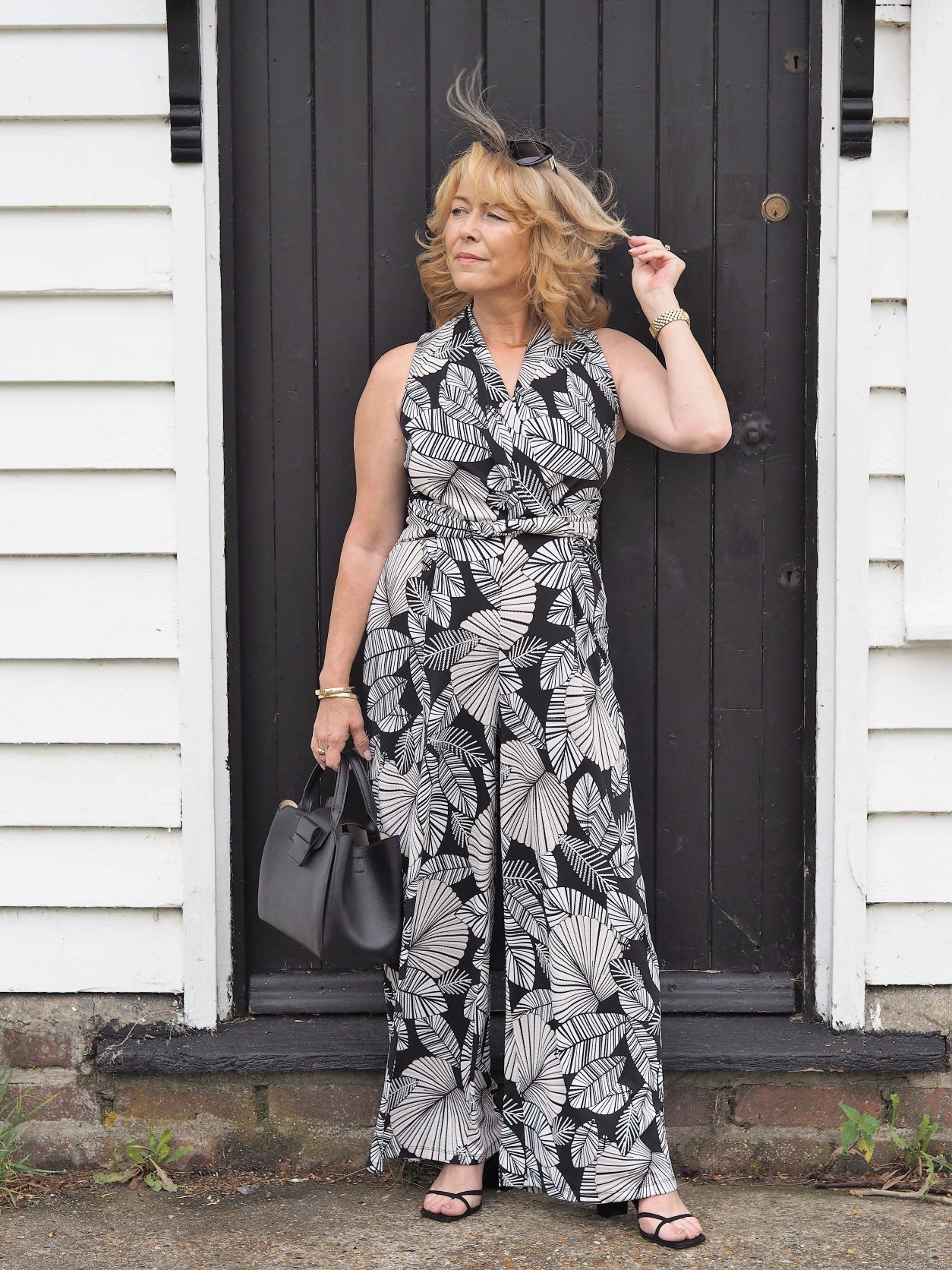 This jumpsuit is just gorgeous. Roman always chooses amazing materials and what I really like about it is that it doesn't crease at all. I've had a few outfits from Roman that are crease free and it really is a no-brainer when choosing something to wear when travelling in the car for some time or going away on holiday.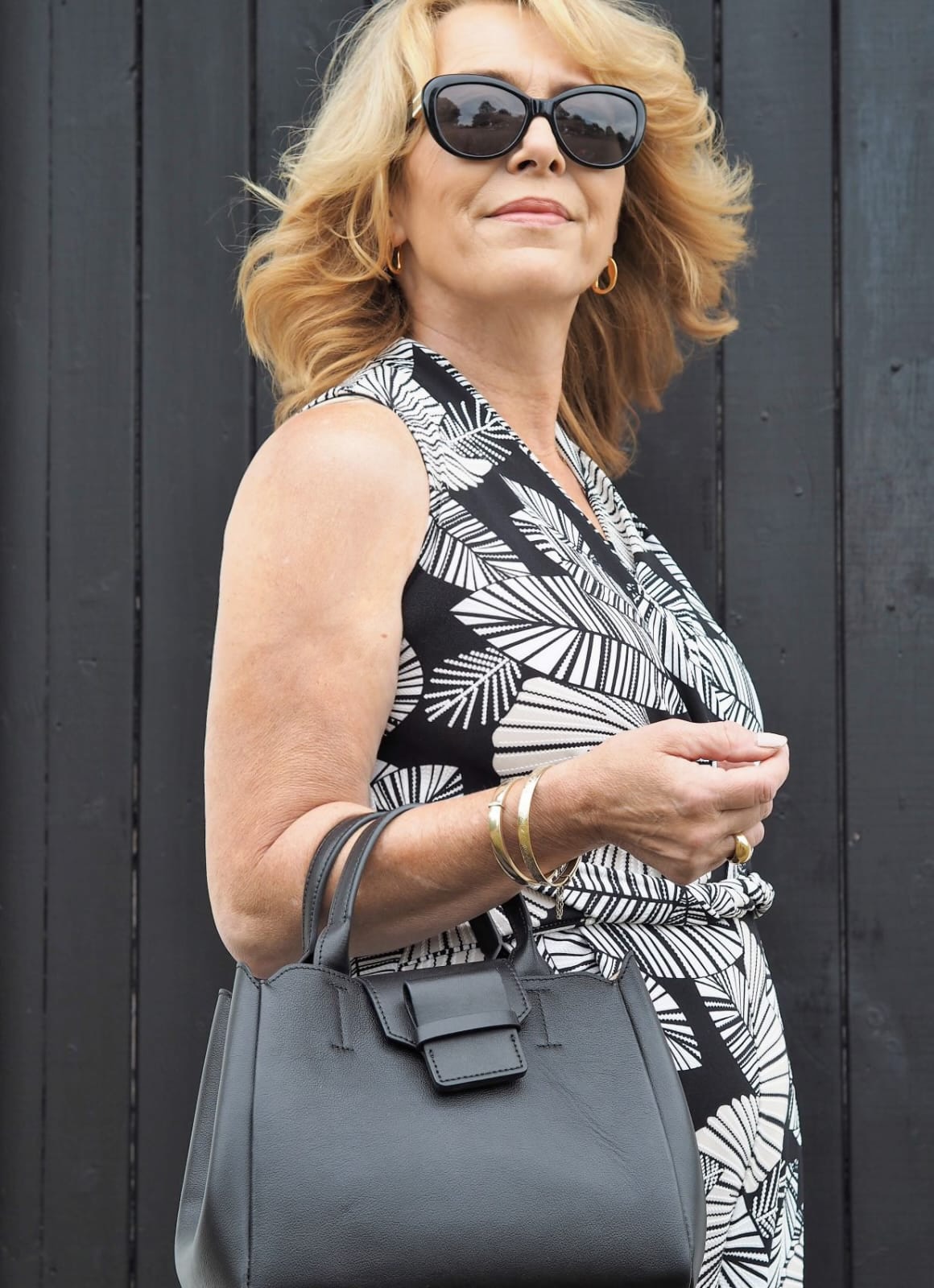 I find it hard to wear full black but the mix of colours in this print is lovely and works well with the black accessories. I like the twisted detail at the waist and the suit is so comfortable. I think it will look great with a black or white jacket too for a more formal look.
I've kept accessories simple, my bag from Lattelier earlier in the year is just stunning. I love the simple design. It also comes with a cross-body strap. Black strappy sandals are from HM last year. A bargain find.
But add some other glam accessories and you can really dress this little number up. It's a really versatile piece of clothing
Wear classic summer outfits with on-trend accessories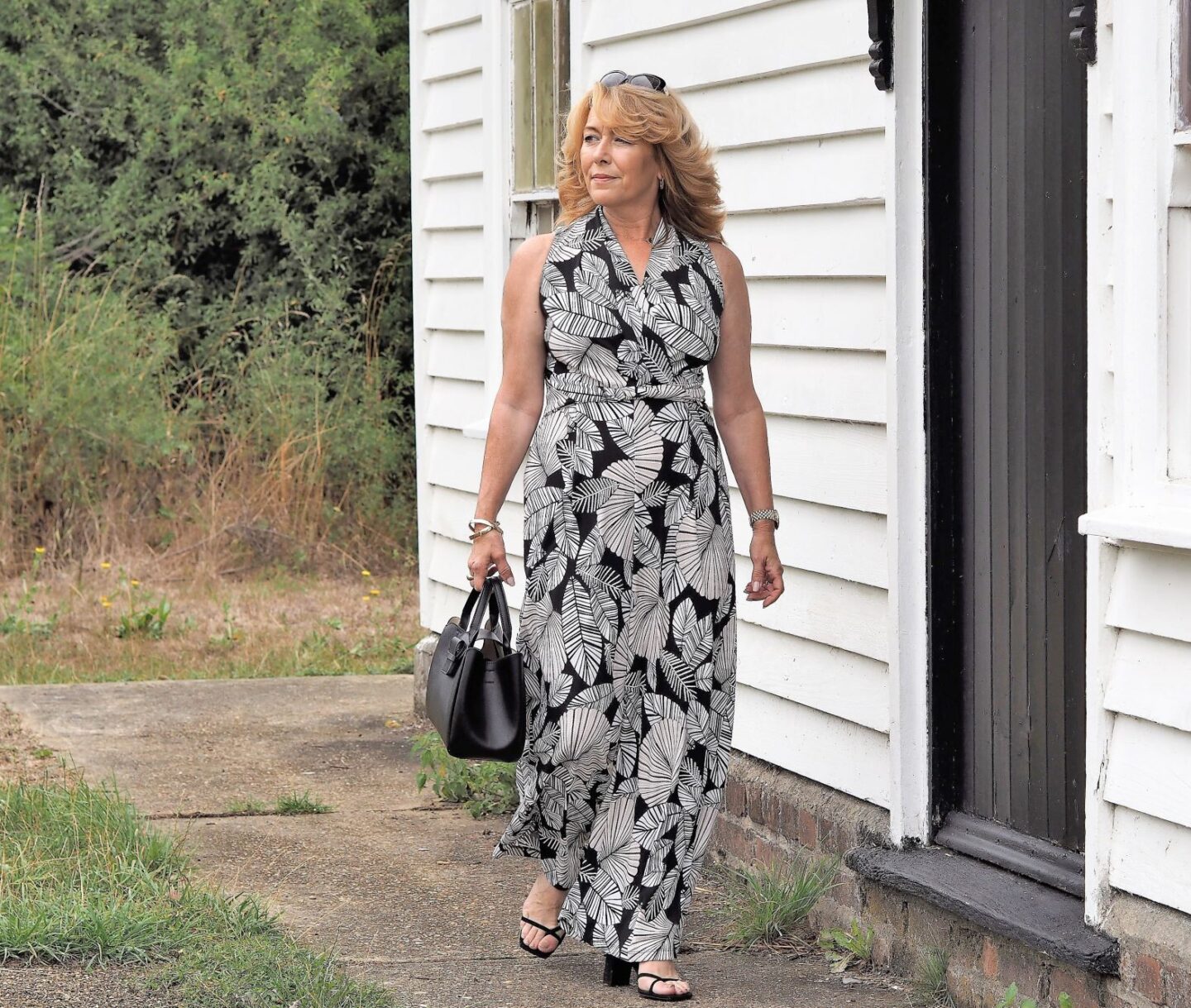 The flared trousers complement the material of the jumpsuit, there's a lovely movement to it. I also like that the V neck style is not too low. A lot of the summer outfits like this that I've looked at online, the V literally ends at your navel! I'm a little modest ( and way too old) for that kind of style.
One of the things I like about Roman is that they create good classic styles that you can wear year after year. I have many items in my wardrobe from Roman that are a good few years old and I still wear them and will continue to do so. This is my motto. Wear classic clothing but keep the outfit updated with on-trend accessories.
Shop The Look
I can't help thinking how perfect this dress would be for Ascot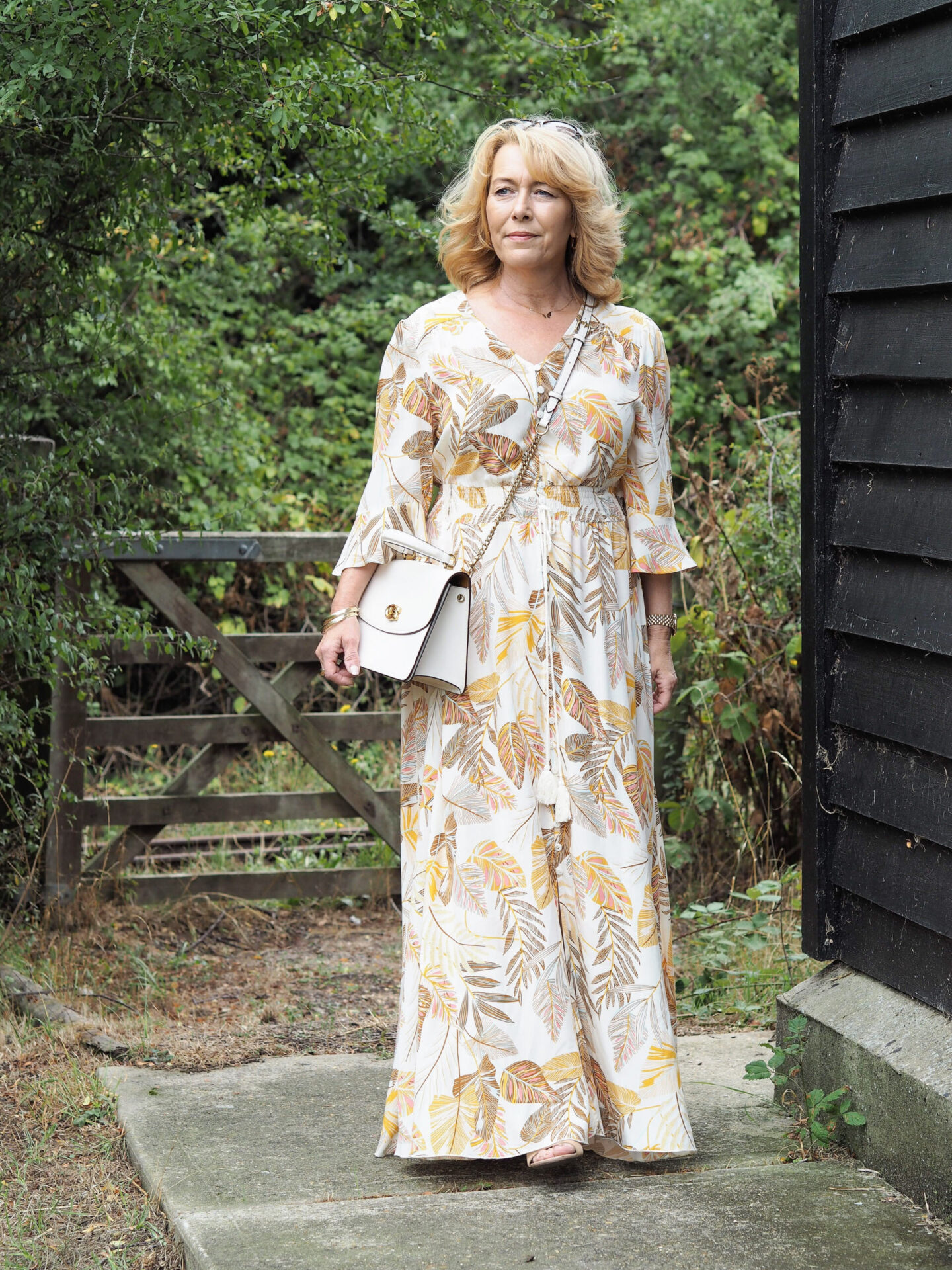 I couldn't resist this dress. All the neutral shades that I love. Add a hat and I'm ready for Ascot. Roman has great occasion outfits for special events or wedding guest outfits. I've worn my Ascot outfit from Roman to a few weddings now and it's still my favourite " special dress " This one above isn't quite as grand but you could certainly amp it up. I often think about how I can style things up when I'm thinking about buying summer outfits or any outfit for that matter.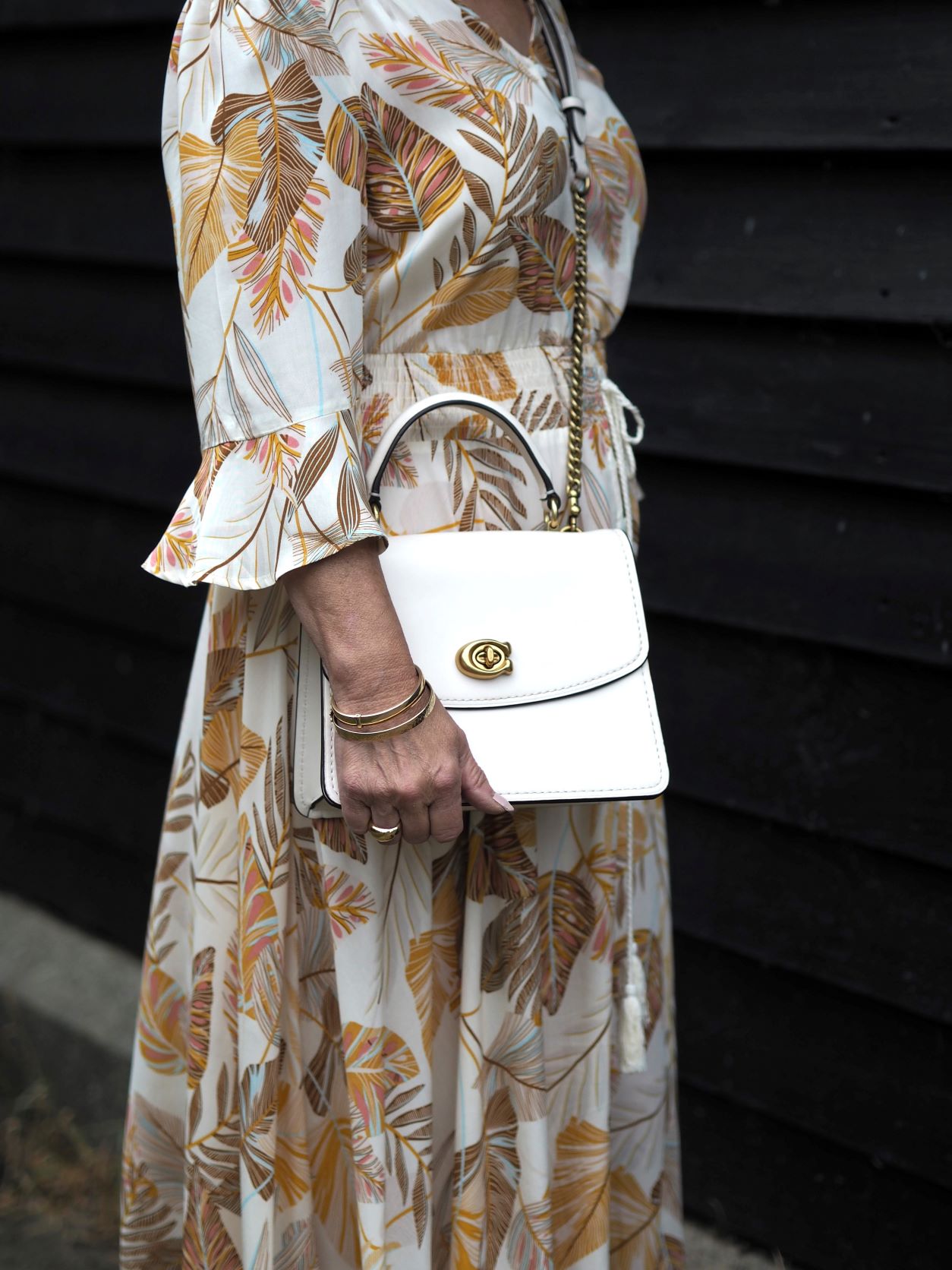 I paired the dress with a cream bag from Coach for a more formal look. You can see the fluted sleeve detail here too. That's a nice little touch. Again, take the cross-body strap off the bag and it's instantly a more formal piece. There's also a cord tie waist that's softly elasticated. The dress has some nice detail points. All the buttons running through the dress are one of them.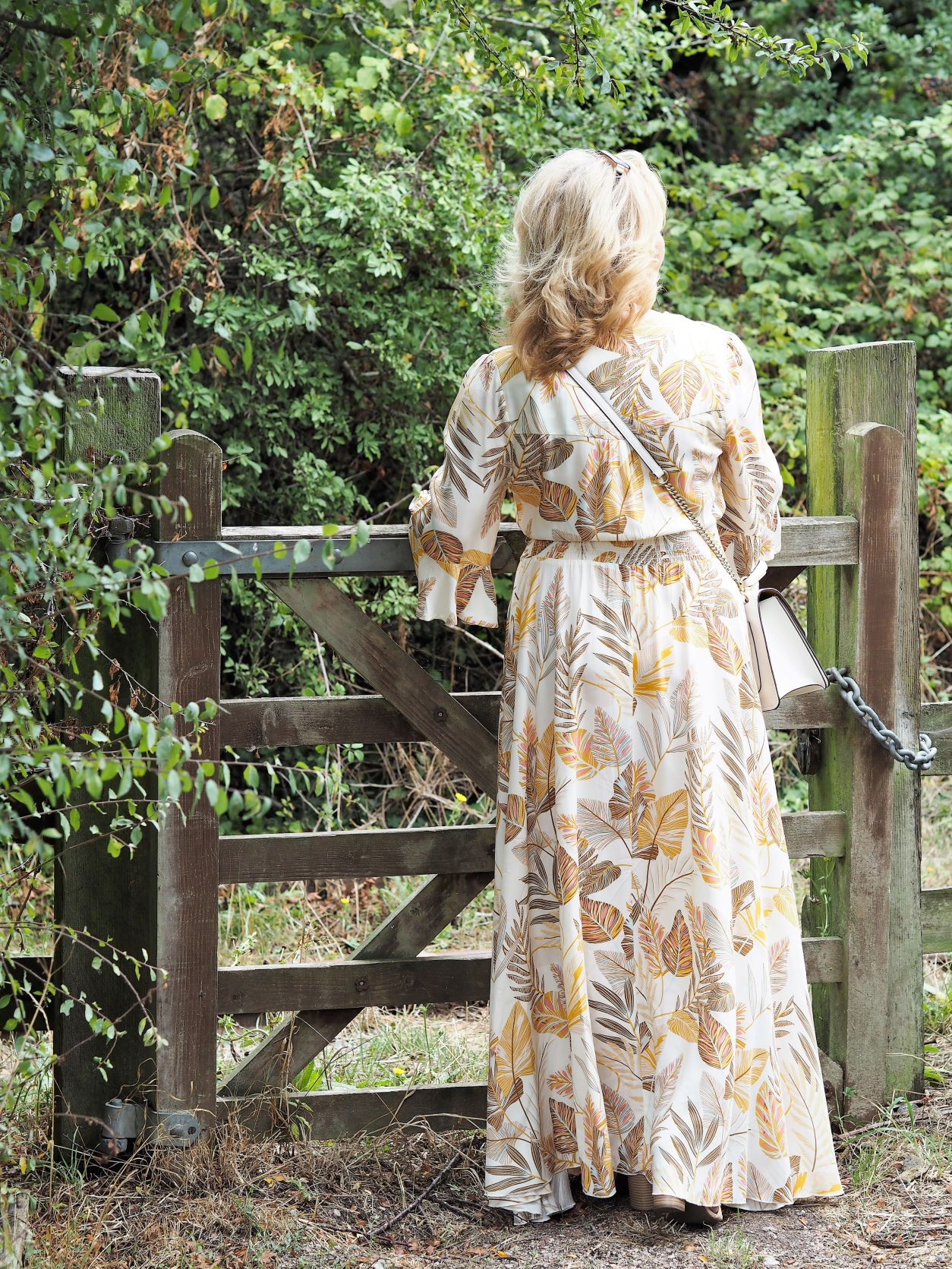 The shirred elastic waist creates a nice blouson effect. You can see autumn colours in the dress too. Pair the dress with some knee-high boots and a long cardigan and it's a perfect autumn look then too. This dress would also look great paired down with espadrilles and a basket bag.
Shop The Look
So that's two outfits from Roman Originals that will work hard for me. Which one is your favourite?
Thank you for stopping by!
Come back for more. Click on the subscribe form below
YOU MAY HAVE A FRIEND THAT'S INTERESTED IN THIS? PLEASE USE THE SHARE BUTTONS
XO LAURIE
Subscribe for the latest updates!