Lilysilk is everywhere at the moment. YouTube, all the social channels, bloggers and content creators sharing their favourites. The Lilysilk brand has come a long way. It's a very popular brand now, but do you remember my first Lilysilk post? It was around five years ago when Lilysilk was just starting to rise.
The first item I chose for my Lilysilk collaboration was chosen well. A neutrals girl at heart I decided to choose something I knew I would wear a lot and I do still wear it a lot to this day.
I've recently paired up with Lilysilk for another collaboration plus I have a discount code for you, my lovely readers. New photos of my choices are to follow but in today's post, I'm sharing another favourite that I wear a lot along with some new shorts that I'm over the moon with.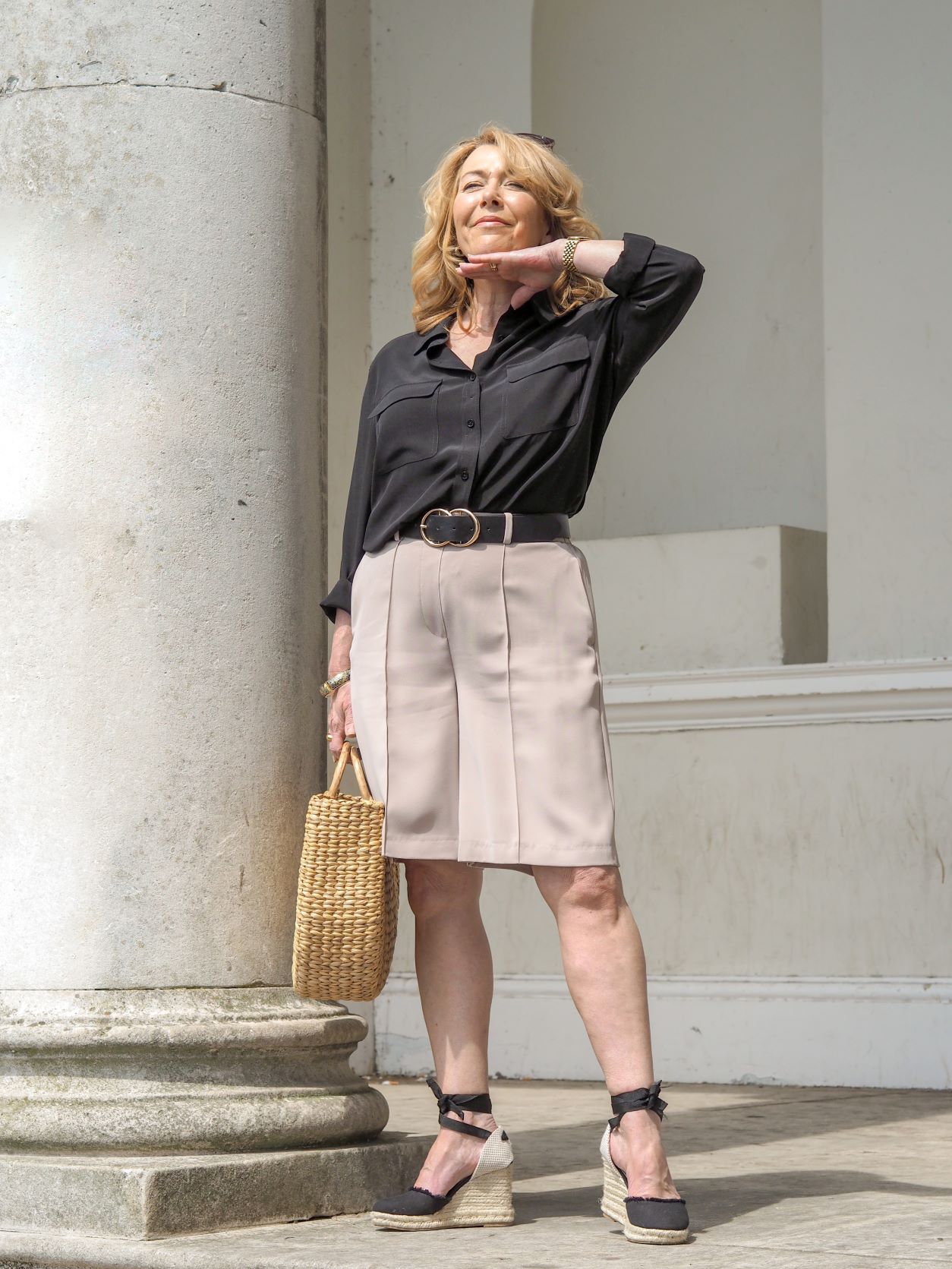 My regular partner in crime that takes my photos wasn't well on the day these photos were taken, so another family member was roped in for the first time. When she said to strike a pose I did exactly that! We did have a good laugh.
The Lilysilk Basic Box Pleated Silk Shirt has been in my wardrobe a few years now. One of the things I like about the shirt is that I can wash it o a 30-degree wash. I wash all of my Lilysilk items on a 30 and they are fine. There's no sign of any colour fade either.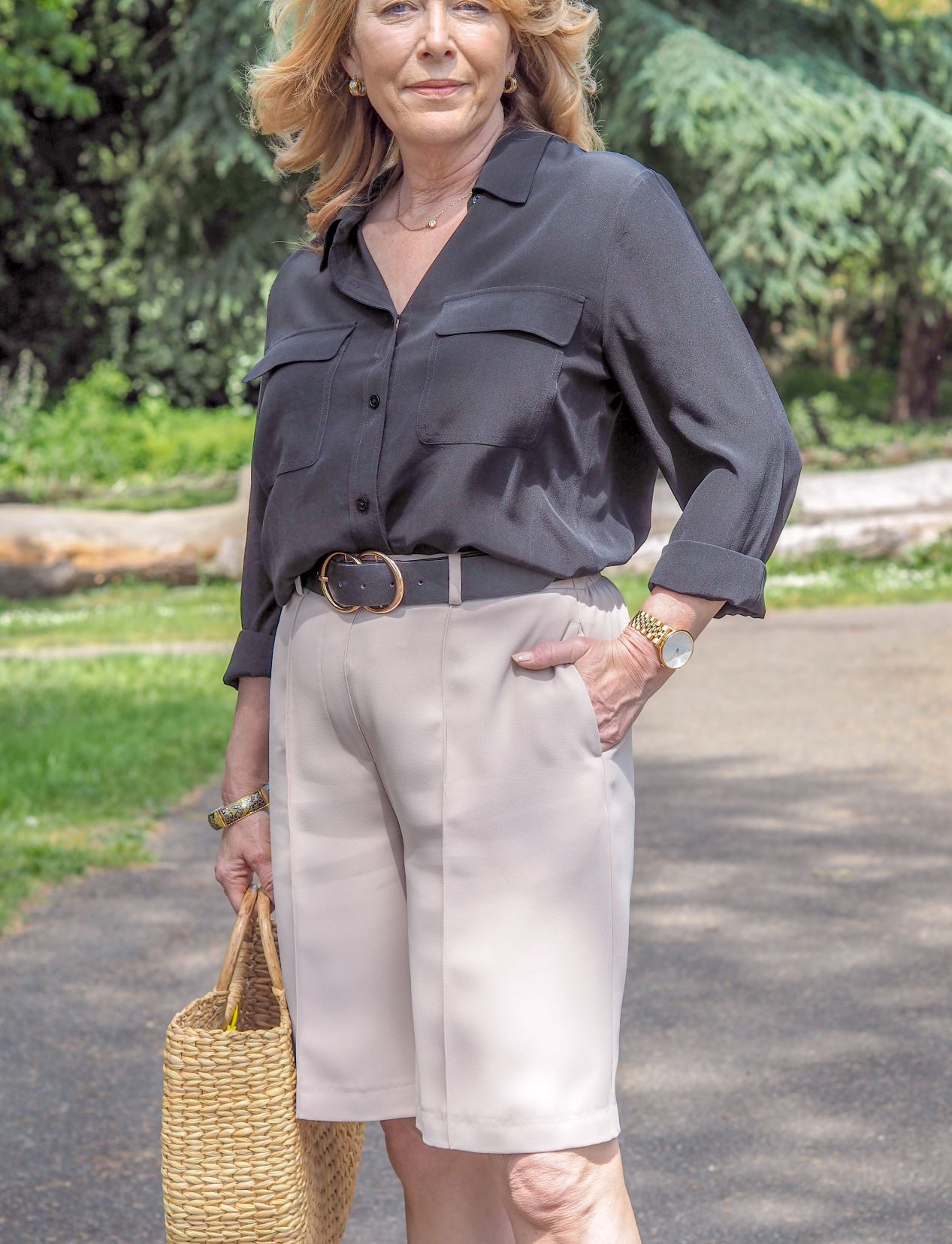 The shorts were a new addition from Marks And Spencer a few weeks back and I wanted to give them a mention. Super comfortable, fluid material that doesn't crease in a length that I like. I've worn them a few times and I'm tempted to get more colours that are available.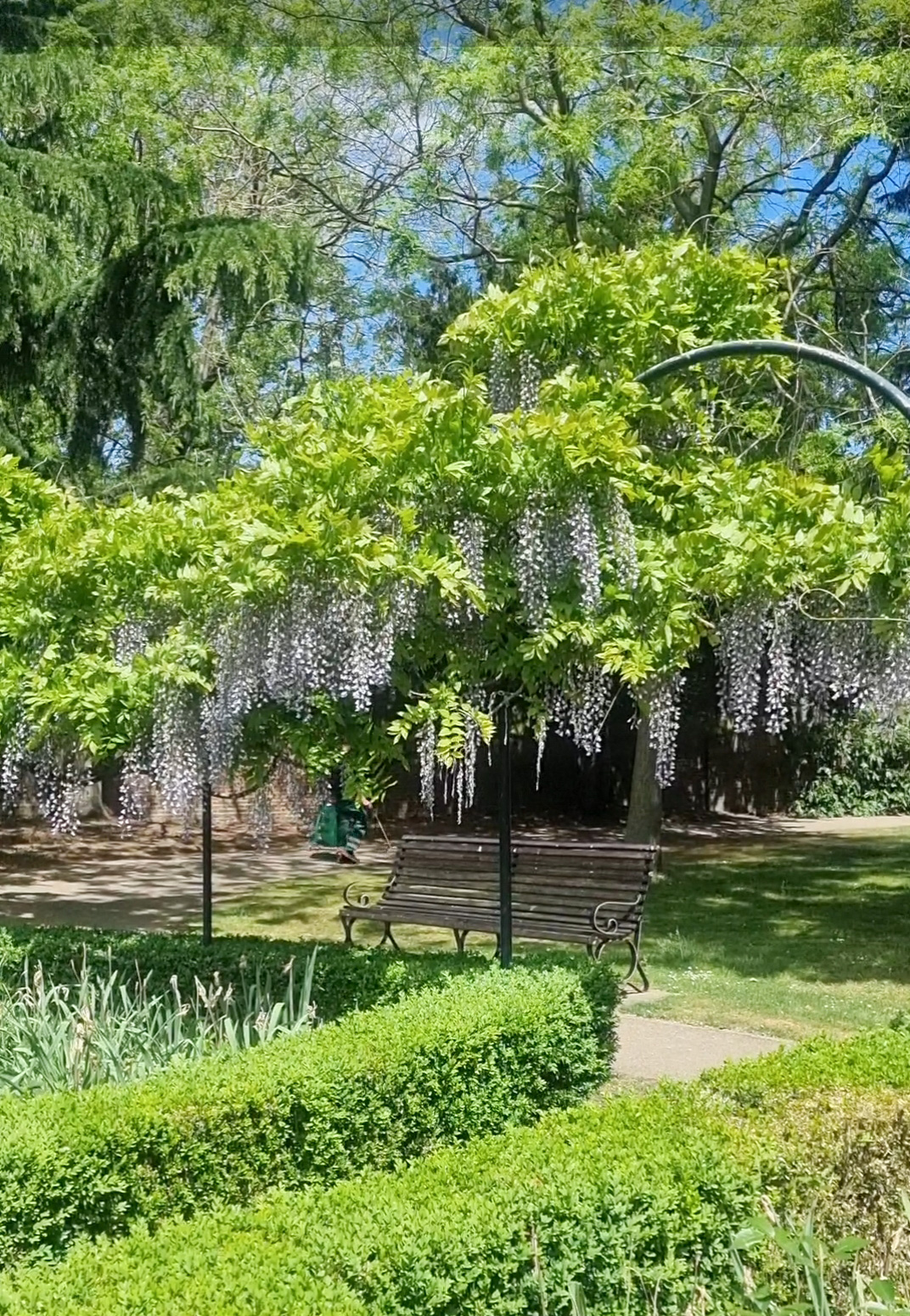 On a visit to London, I visited Gunnersbury park, not far from where I used to live. My mouth was left hanging open when I spotted the gorgeous Wisteria in bloom. I wonder how old it is?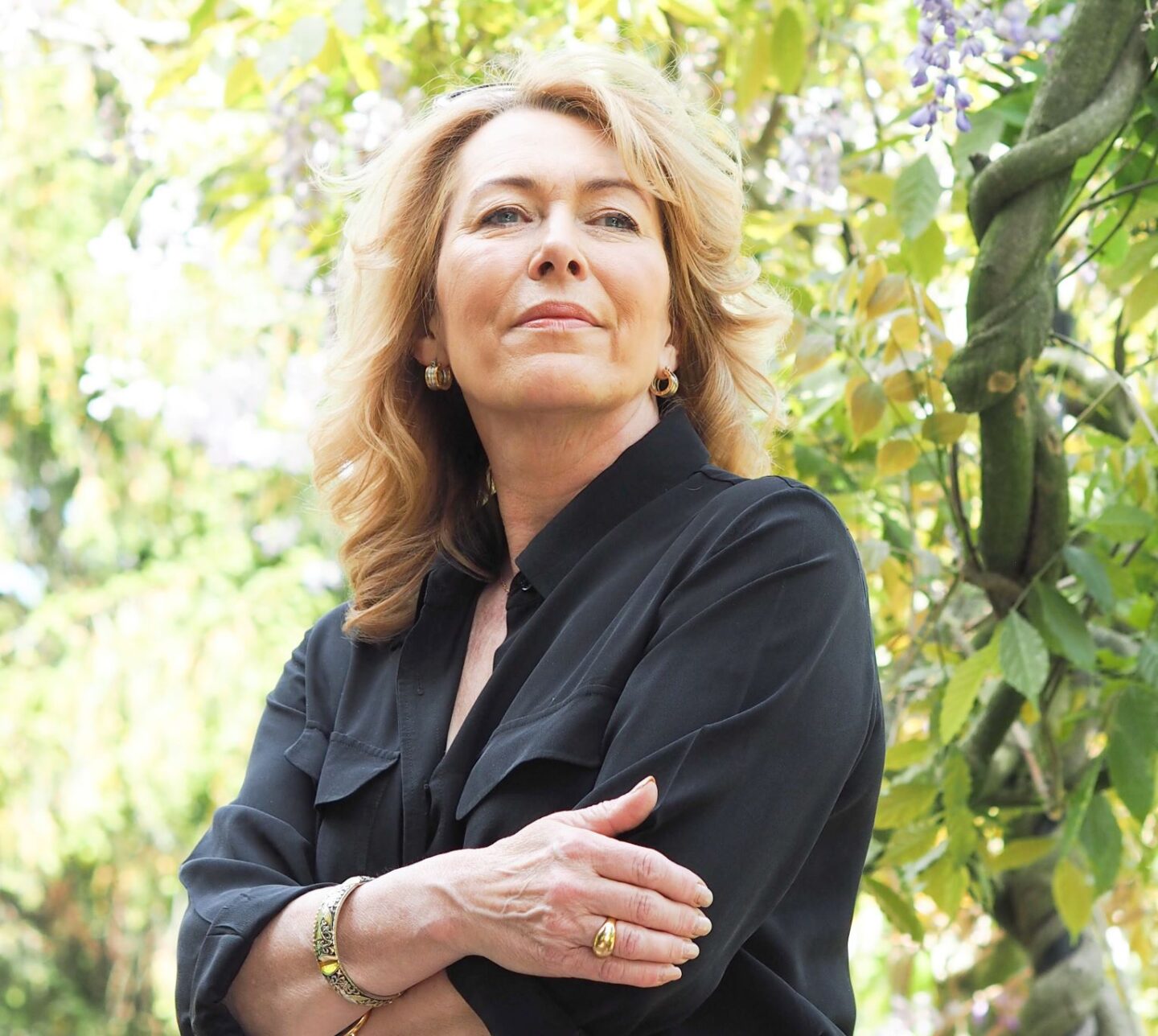 We were lucky with the weather on our visit too. And one of the beauties of silk is how cool it keeps you. Even if it is black. I like the relaxed style of this shirt, I might invest in a white one.
Extra 12% off LILYSILK everything. Coupon code: Vanity12
special sales for women's apparel & sleepwear: buy 1 get 1 25% off with code: Vanity25
Shop Lilysilk Shirts
Accessories are kept minimal for day but you could really dress this shirt up for a night out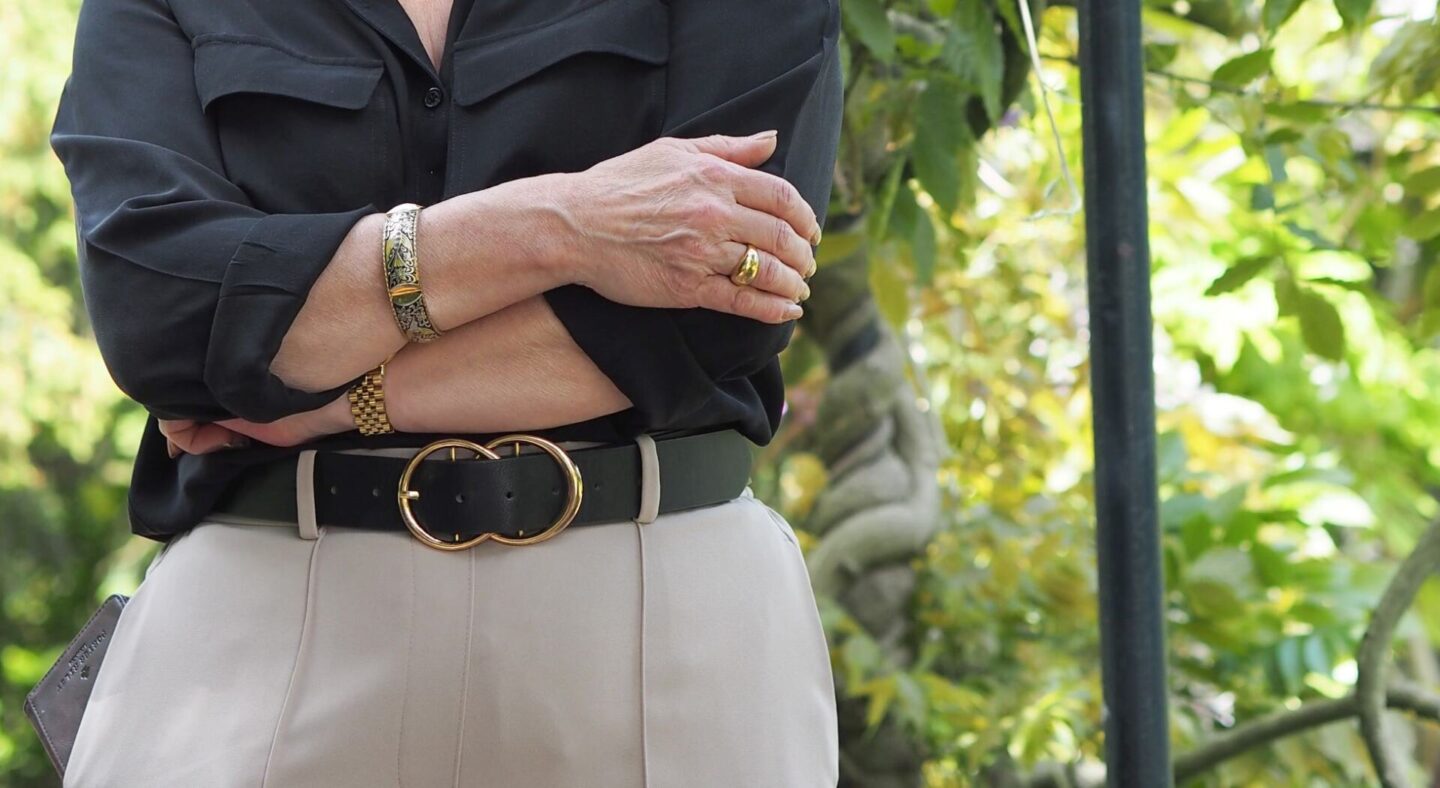 Accessories are kep pretty minimal. A black belt, my basket bag that can hold a picnic and the bangle that was mum's. Bought in Spain when I was just four years old. Add some bling accessories with this shirt though and it's great to wear for a night out, even with jeans. I just want to mention the Mejuri Dome ring too. I've been wearing it for over a year now and there is no sign of tarnishing at all. Very impressd with it.
Shop the accessories
Gunnersbury Park is worth a visit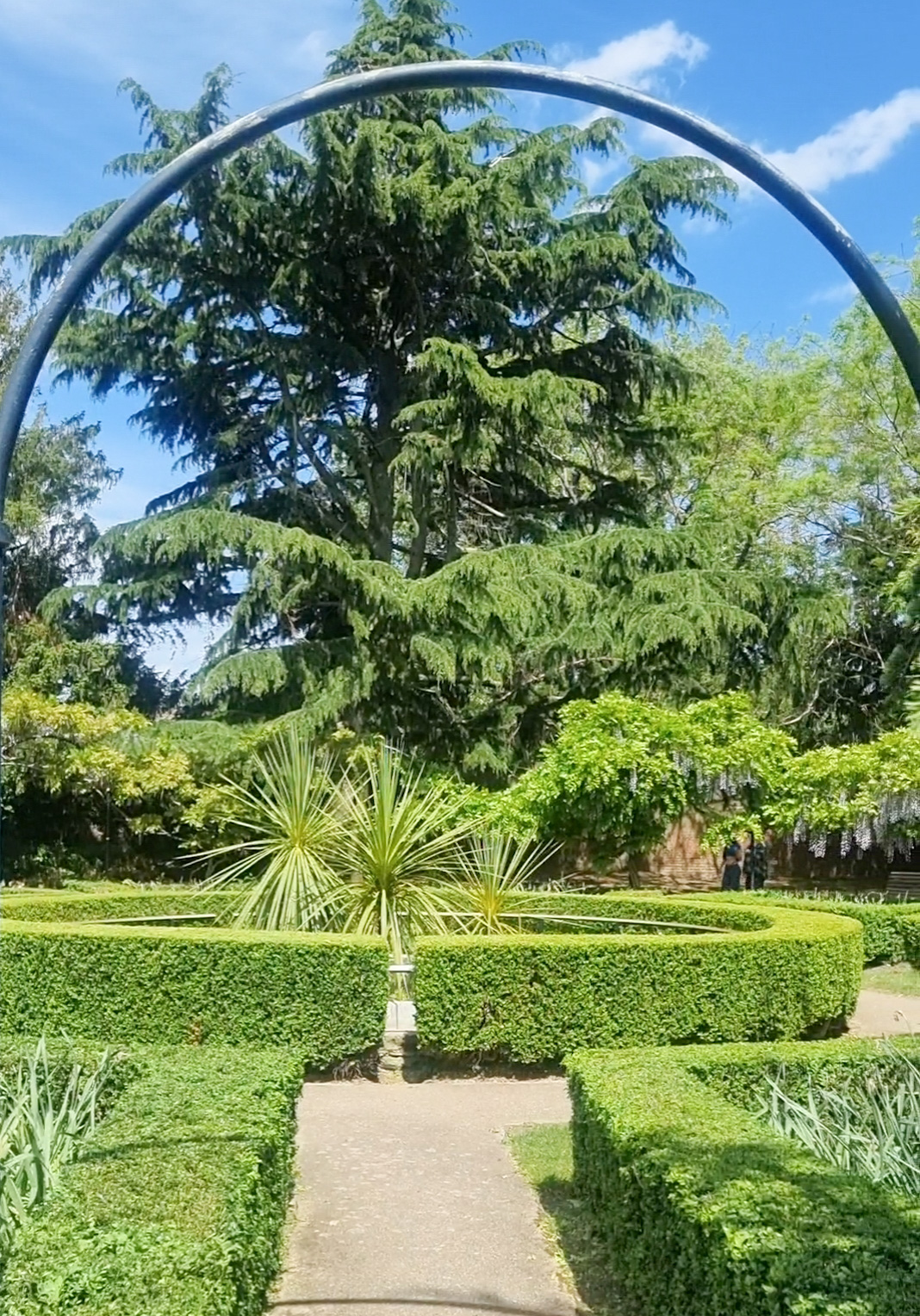 Gunnersbury Park was so beautiful on a sunny day. I just wanted to share some photos and I recommend a visit if you're ever looking for somewhere to visit in London.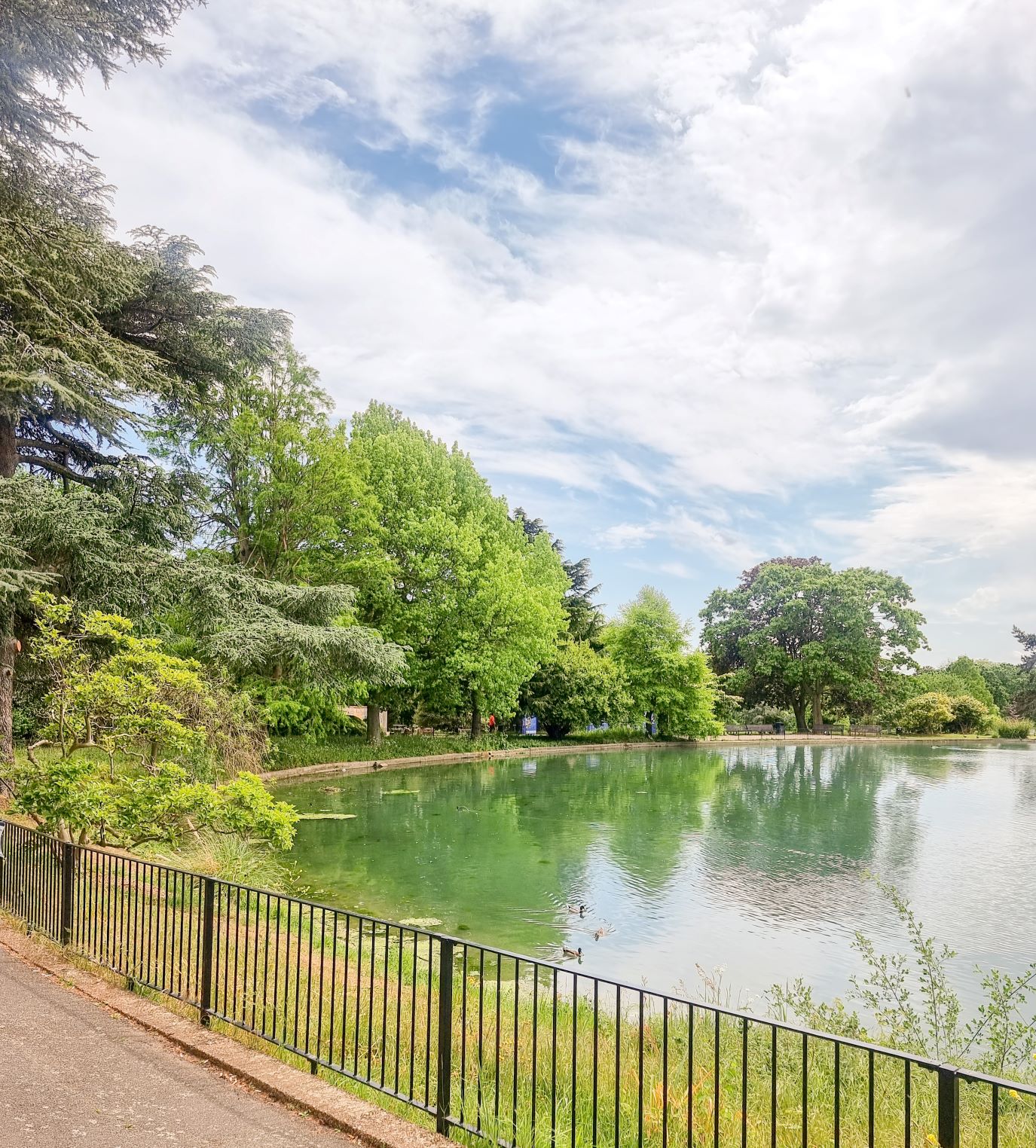 Gunnersbury is a great place for a walk, There's always activities going on too. Take a look here at what's going on. The big house is lovely to look around too.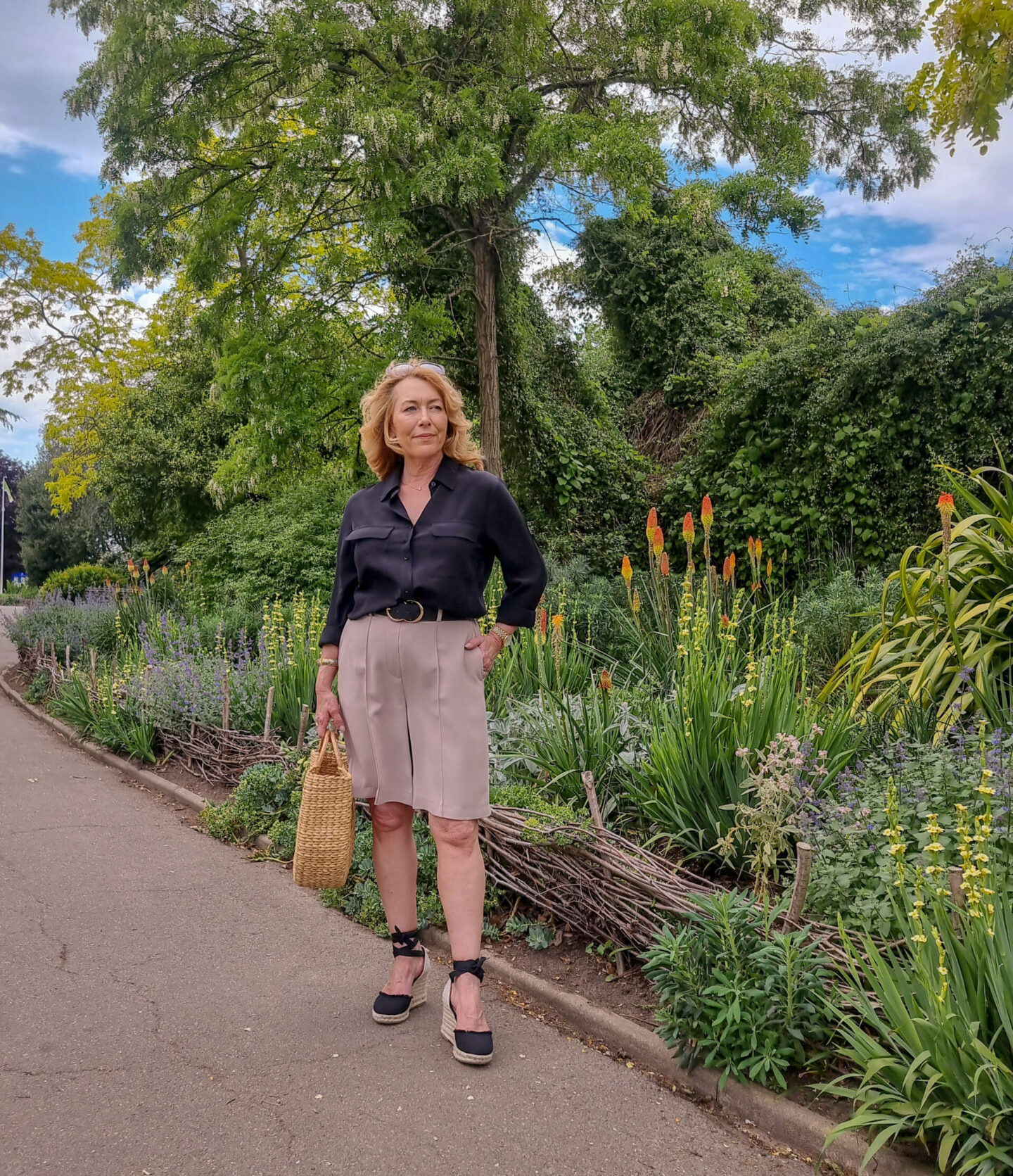 I almost feel like I'm in uniform wearing Espadrilles. They are so comfortable to walk in and these ones that I'm wearing are currently on sale for around £20.00. Absolute bargain!
I'm unsure about pairing them with shorts though? Looking at these photos, I think they make my shorter than average legs look even shorter still. Yep. Still learning lessons about how to wear in my late fifties!
I have to say though that the shorts were a very good find. Mine are called the colour of Light Beige but online they do look more green.
Shop The Shorts
You might like to see my Lilsilk choices before the photos hit the blog
Please be aware that there are affiliate links included in this post at no cost to you if they are clicked on
---
Thank you for stopping by!
Come back for more. Click on the subscribe form below
YOU MAY HAVE A FRIEND THAT'S INTERESTED IN THIS? PLEASE USE THE SHARE BUTTONS
XO LAURIE
Subscribe for the latest updates!