As per usual, our Uk weather has been like a yoyo. I have finally swapped over the shoes to sandals but I still haven't done the complete wardrobe changeover yet. I'm enjoying adding some lovely new ditsy prints to my wardrobe too, although I find fashion a little challenging at the moment. I feel all the little house on the prairie dresses are a lovely trend on a 20/30-year-old but at my age, I feel they can make you look like an old milkmaid! I think I've mentioned this before but omit all of this style out of the shops and there's little left to choose.
I noticed on the shoe to sandal switch that I don't have any coloured sandals. I don't know why but I feel like adding colour this year. Unusual for me I know. This is also the time of year that I wear the quick and easy slip-on flat sliders, another reason to love summer fashion over winter. It's just so much easier!
I found some lovely red sliders at Moshulu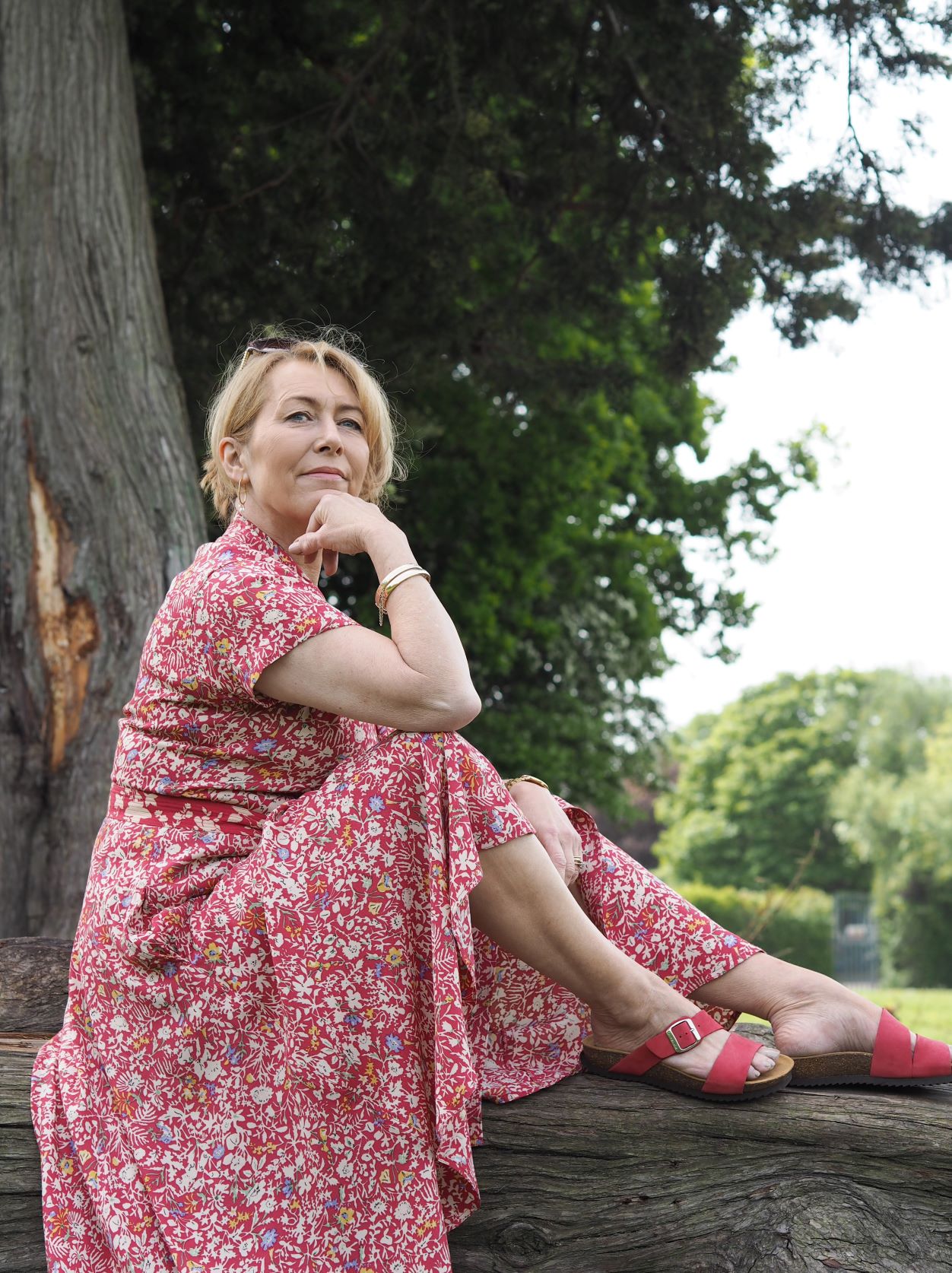 A pair of red sliders from Mosulu fits the bill nicely. What I like about these sliders is that they have added arch supports. I find this makes all the difference when it comes to the comfort of wearing flat shoes. I like the diagonal strap rather than the average straight across style too.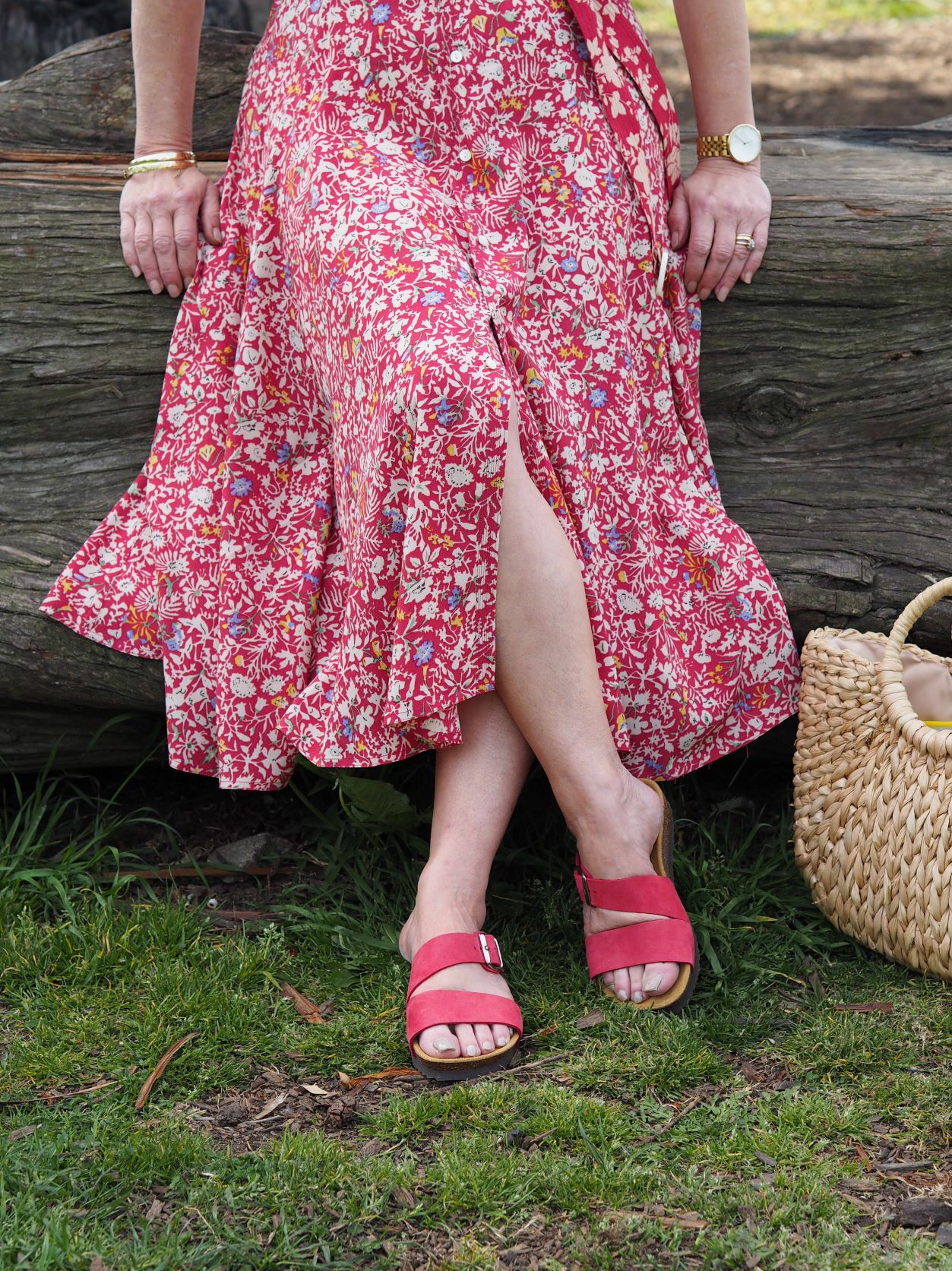 Called the Loire and also available in Cobalt, Tan, Indigo and Lilac Haze I'm pleased with my pop of colour. The Nubuck leather upper is super soft and I like that I can adjust the strap. The suede is nice underfoot too. Worn with the ditsy print dress from Ralph Lauren that I purchased last year. I've linked something similar below. I want to add more red to my wardrobe this year.
Shop The Look
Moshulu provide good slippers too!
In the mornings when the sun is shining I love nothing more than pottering around the garden and having my second cuppa of the day. Called Banoffe Ballerina slippers, (I would call them more house slippers are brilliant)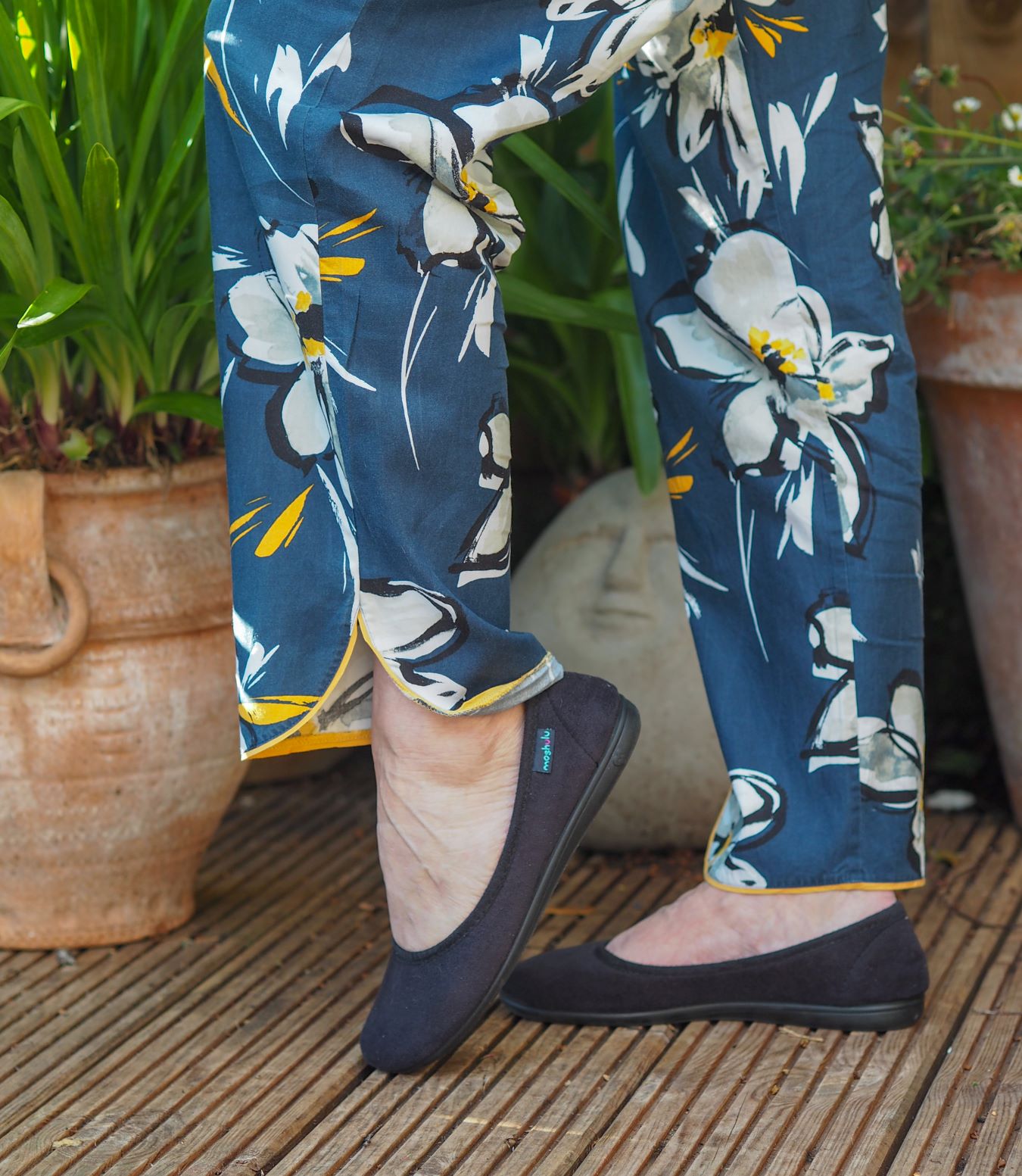 Available in all the colours of the rainbow, and currently on sale, I chose black because they look like a shoe, and yes I will most probably pop to the shops in them! They have a velvet feel and very pliable rubber soles. They are perfect for wearing in the garden.
The PJs are a few years old now. A favourite summer pair. There's a similar pair on sale linked below. Worth every penny.
Teddy Blake Handbags – A discount code for you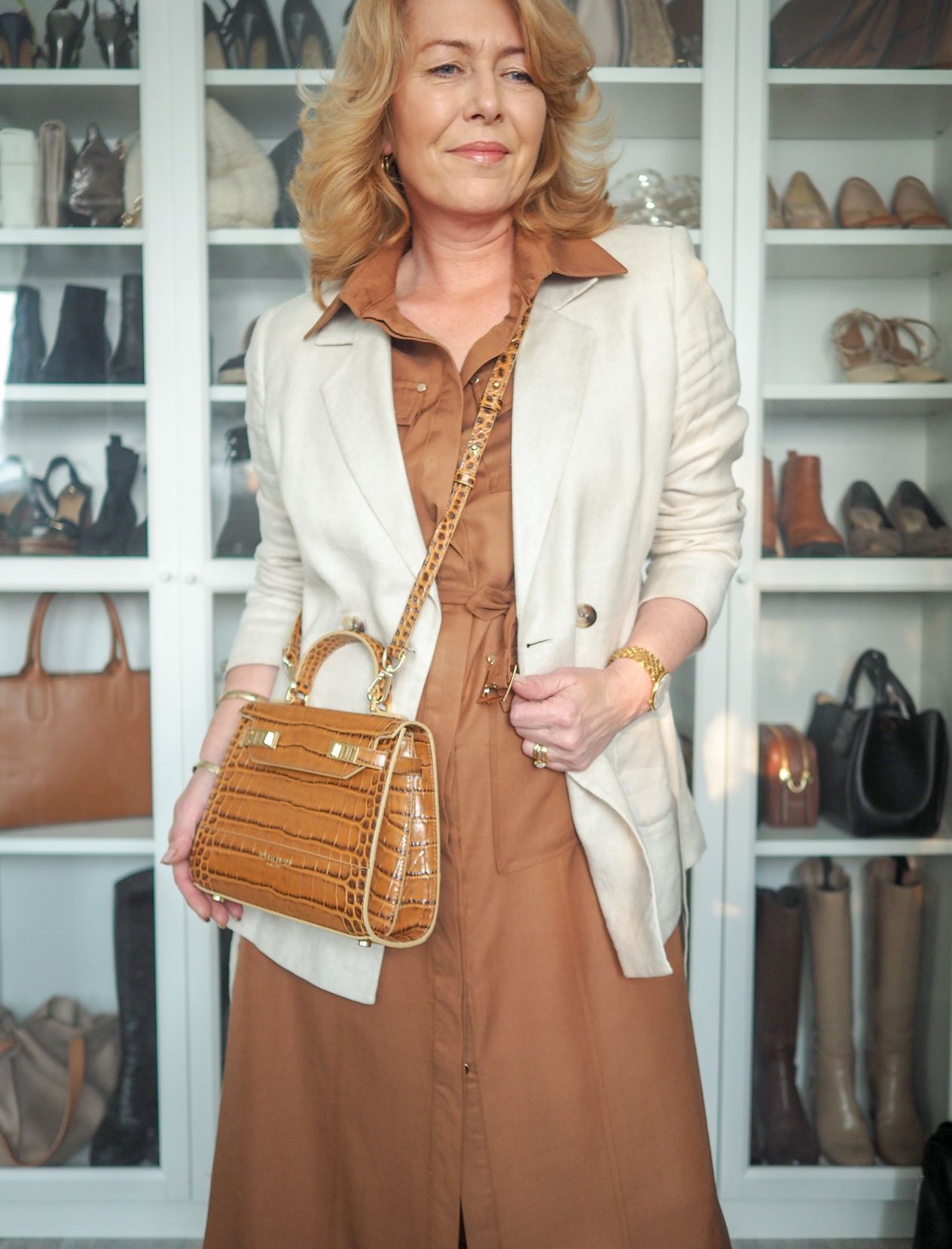 I had a delivery from the lovely Teddy Blake brand. Teddy Blake handbags are awash on social media at the moment so I was excited to try one for myself and see what all the hype was about.
I chose the Kim Croco bag. It comes in various colours and sizes. A Luxurious Brown colour in a size 9 inch. It's available in many sizes but I love the choice of either cross-body or top handle and it's a perfect size for me. I have to say I can now see what all that hype is about. You know you're in possession of something special.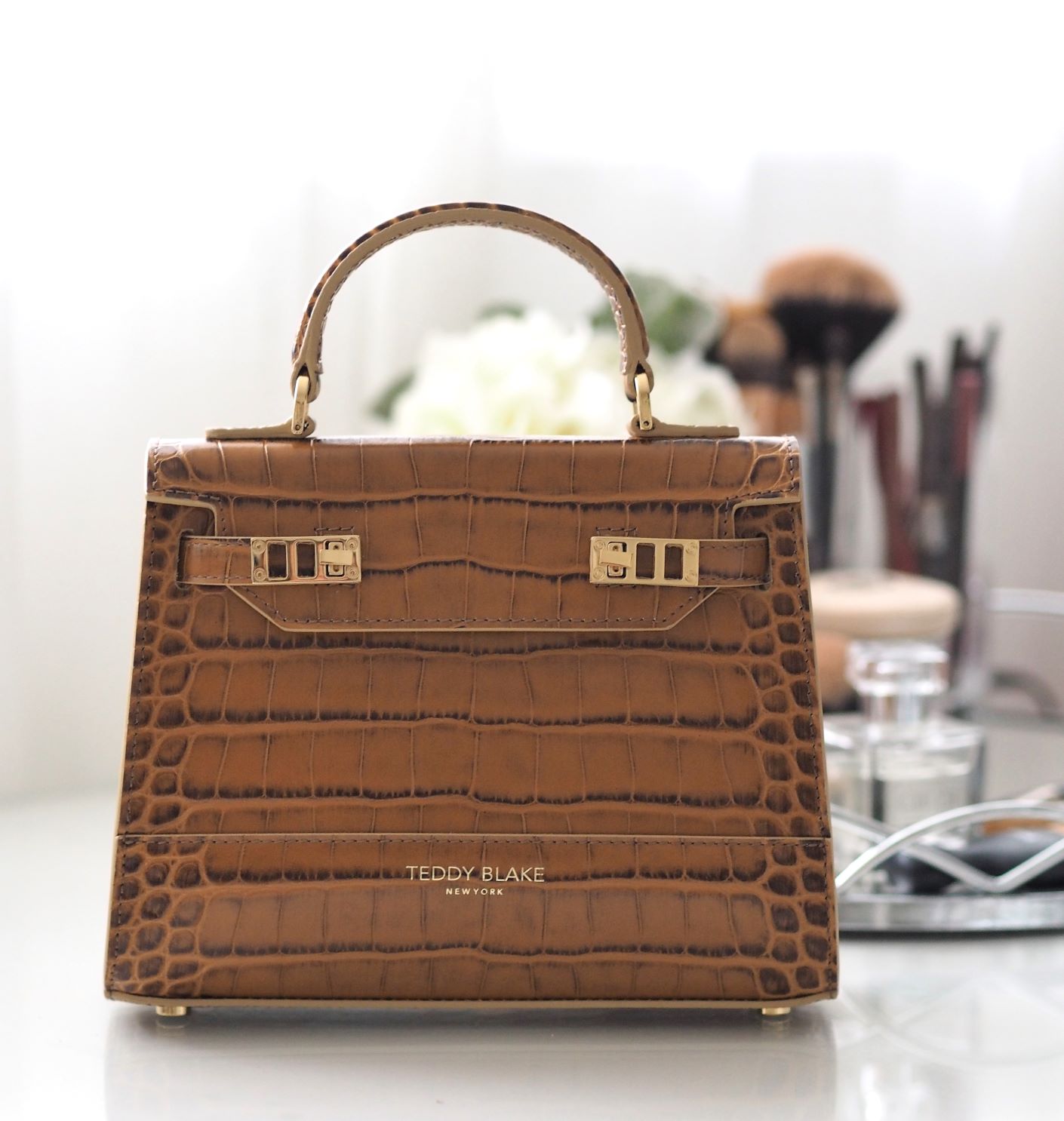 I love the embossed leather pattern on the Kim Croco. That extra detail running down the sides and of course the gold hardware. This colour will also work well with all my neutral outfits. I found that to be the hardest decision, what colour to choose. There are so many.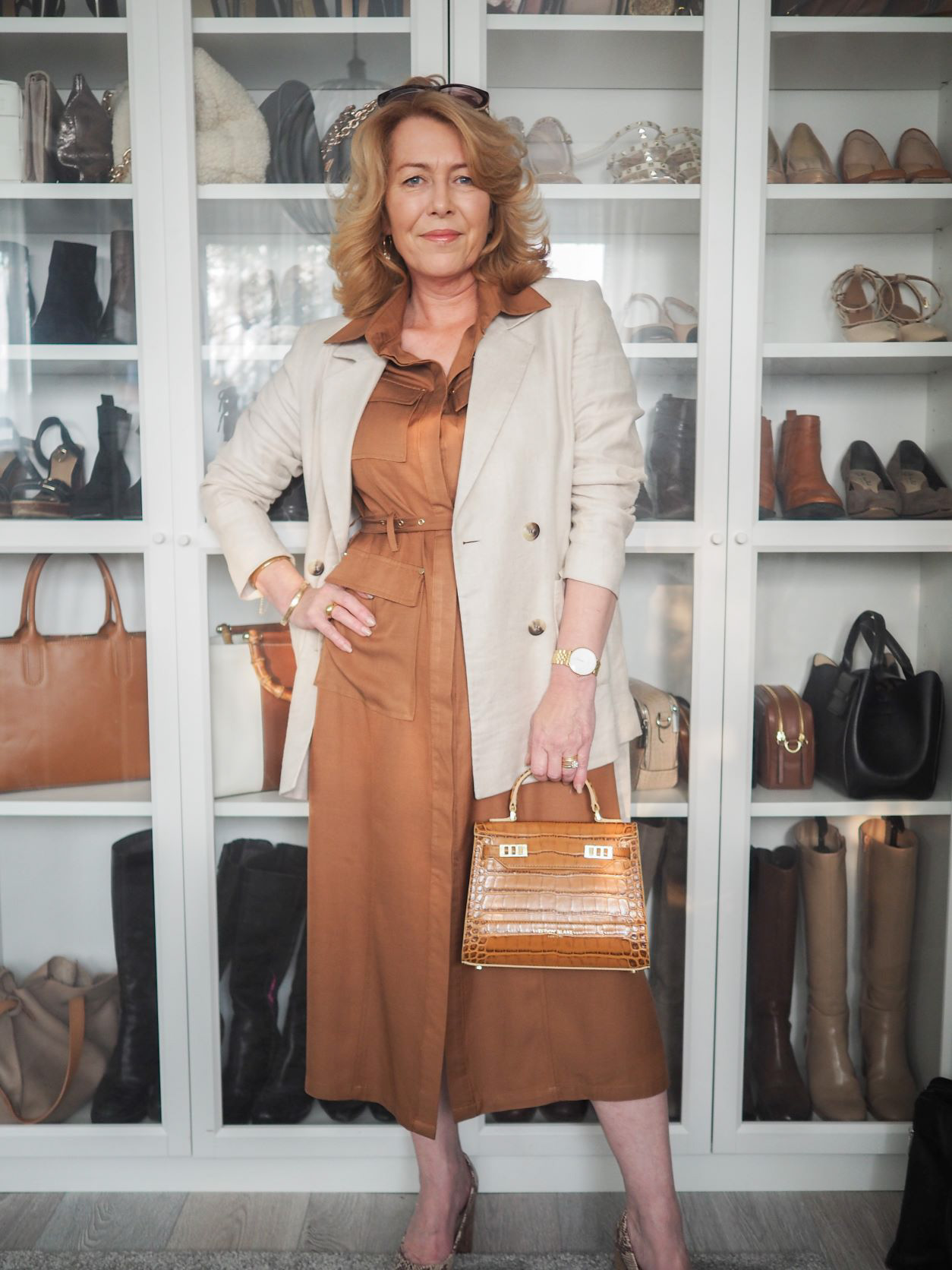 I'd love to try a tote style from Teddy Blake now. I really like the look of the GiGi or Lola. And if you would like to buy a bag from Teddy Blake I have a discount code for $30 off by using the code TBLaurie30. There's also up to 60% off some of the Teddy Blake bags too.
Shop The Look
I found a pair of jeans that fit perfectly and flatter the tummy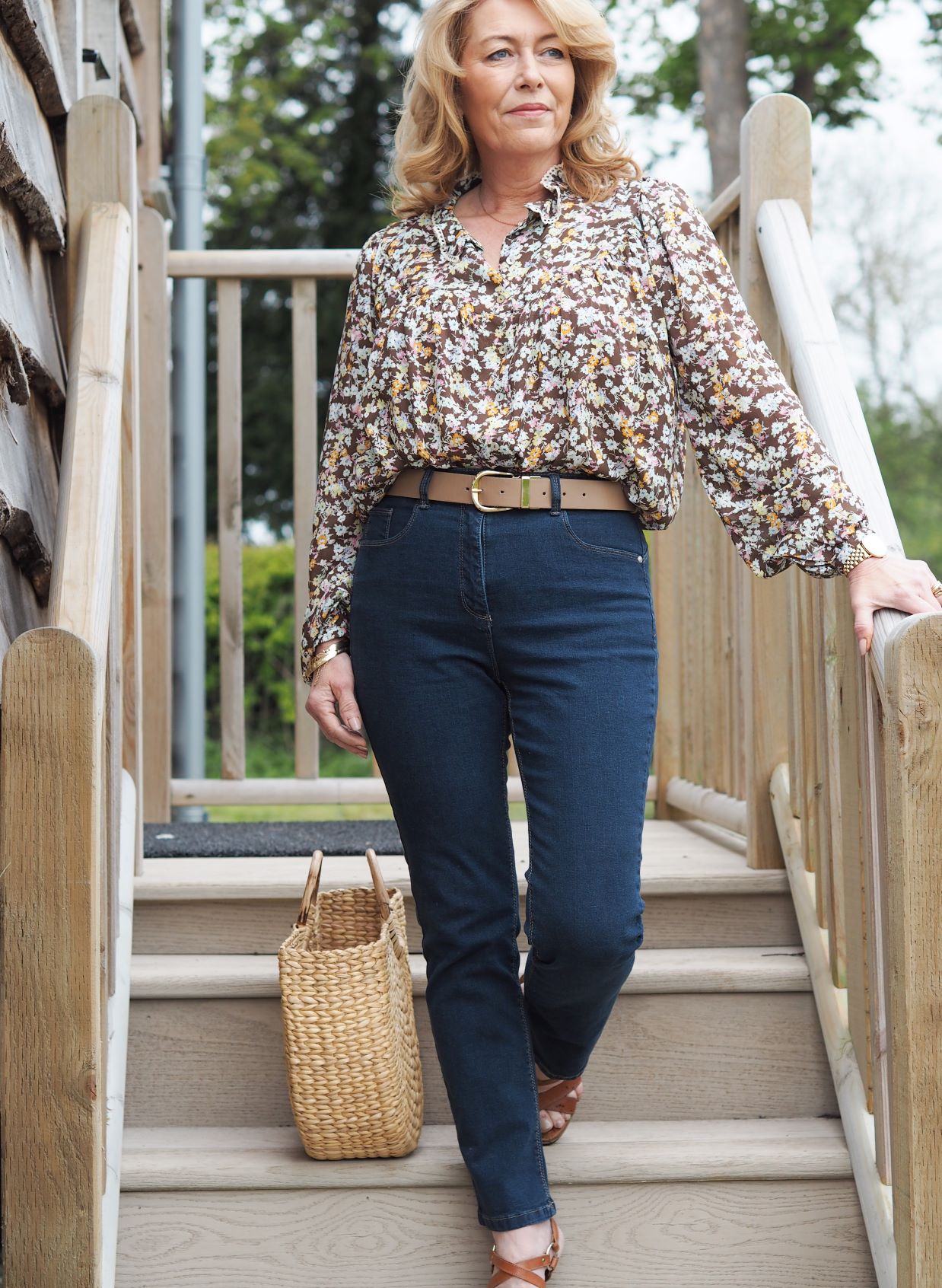 This is one of the outfits that I wore on my Hornington Manor visit the other week. There are so many beautiful ditsy prints in the shops at the moment. Blouses I can cope with! And this one, The Stefania blouse from Baukjen ( now on sale) Is just beautiful. I love the frilled collar and slight smocking that's on the front and back. I've worn it so many times already. Evidence on my YouTube channel!
It's really comfortable to wear along with the jeans that I'm so happy with and that's what I needed for my long-distance journey.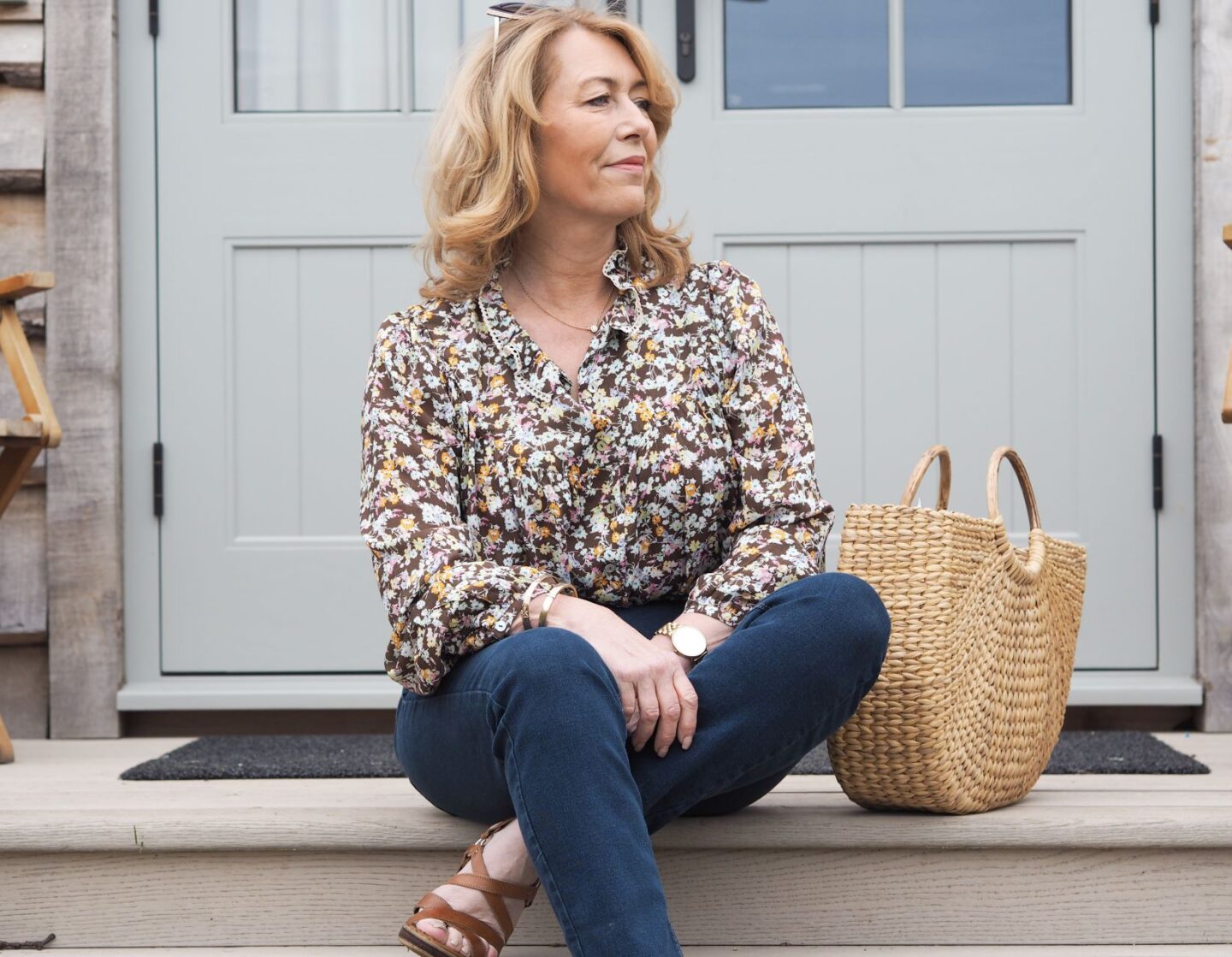 The jeans are from Damart. I have to say, they fit like a glove but not tight if that makes sense? Even Dee commented on how nice they look on and that's saying something! They're called the perfect fit Jean. I have them in my regular size 10, so true to size. The waist is perfect with no muffin top too. I like that they make me look a little slimmer.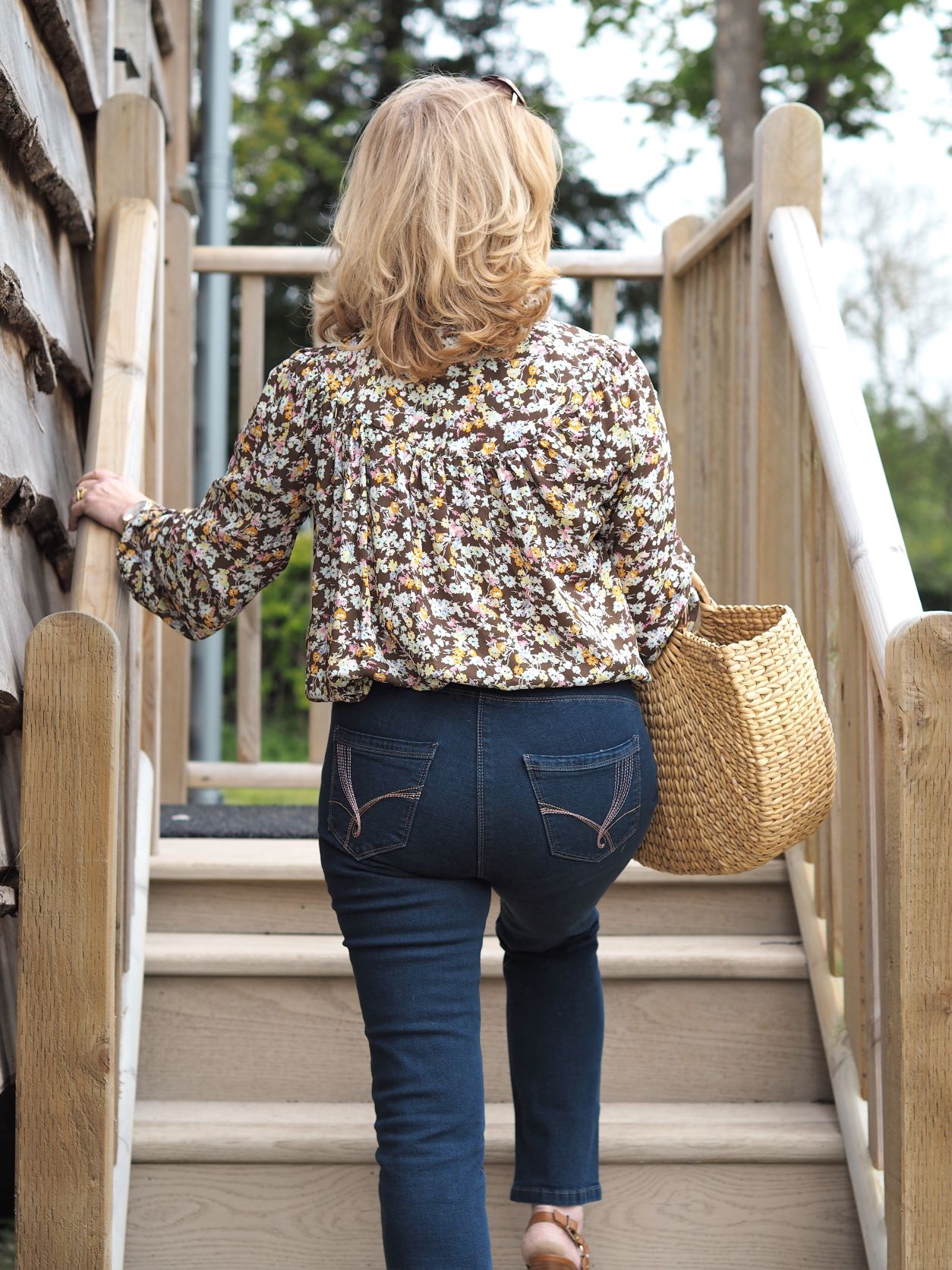 You can choose different leg lengths at Damart. That's always a bonus for mini-me and another thing that I like about these jeans is that they're the perfect straight. Not skinny, not slightly flared. Just straight. I like the detail on the back and they make my bum look better!
Shop The Look
Please be aware that there are affiliate links included in this post at no cost to you if they are clicked on
---
Thank you for stopping by!
Come back for more. Click on the subscribe form below
YOU MAY HAVE A FRIEND THAT'S INTERESTED IN THIS? PLEASE USE THE SHARE BUTTONS
XO LAURIE
Subscribe for the latest updates!