I had a wonderful stay in Leeds on behalf of Harrison Spinks. A company that makes some of the finest mattresses in the UK and around the world. How do you sleep? With a little given knowledge, it's surprising how much you should consider before buying a mattress.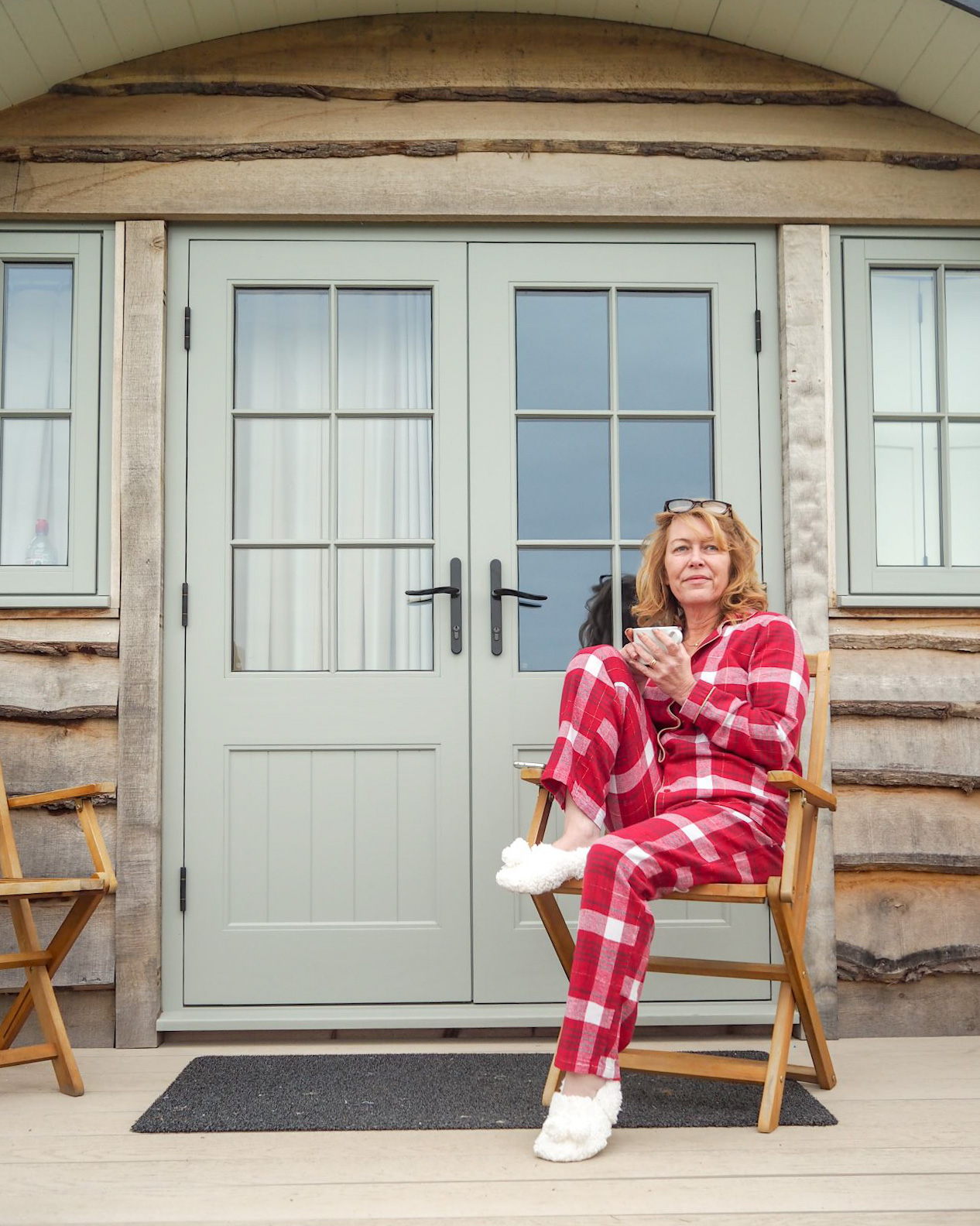 Dee and I purchased a new mattress a couple of years ago. It's by a good reputable brand, but when we went to choose our mattress I made the biggest mistake of talking Dee into buying a firmer mattress due to her Fibromyalgia.
Always waking up in agony I thought something firmer would help with support etc. We've both lived to regret not taking more consideration over our choice. I mean, do you know exactly what your mattress is made of? I remember looking around showrooms, laying down on them and just thinking about how they felt.
I was asked by Harrison Spinks to document how I slept for seven nights and share on Instagram my thoughts. Then I was invited to their factory in Leeds to see how a bed is made. Now you might think this would be a boring thing to do, but when I tell you about how their mattresses are made, then you will understand how I found the whole experience really interesting and wonder how many people really do think about what I've learned about buying a mattress and why the options are so important.
Where a good night's sleep begins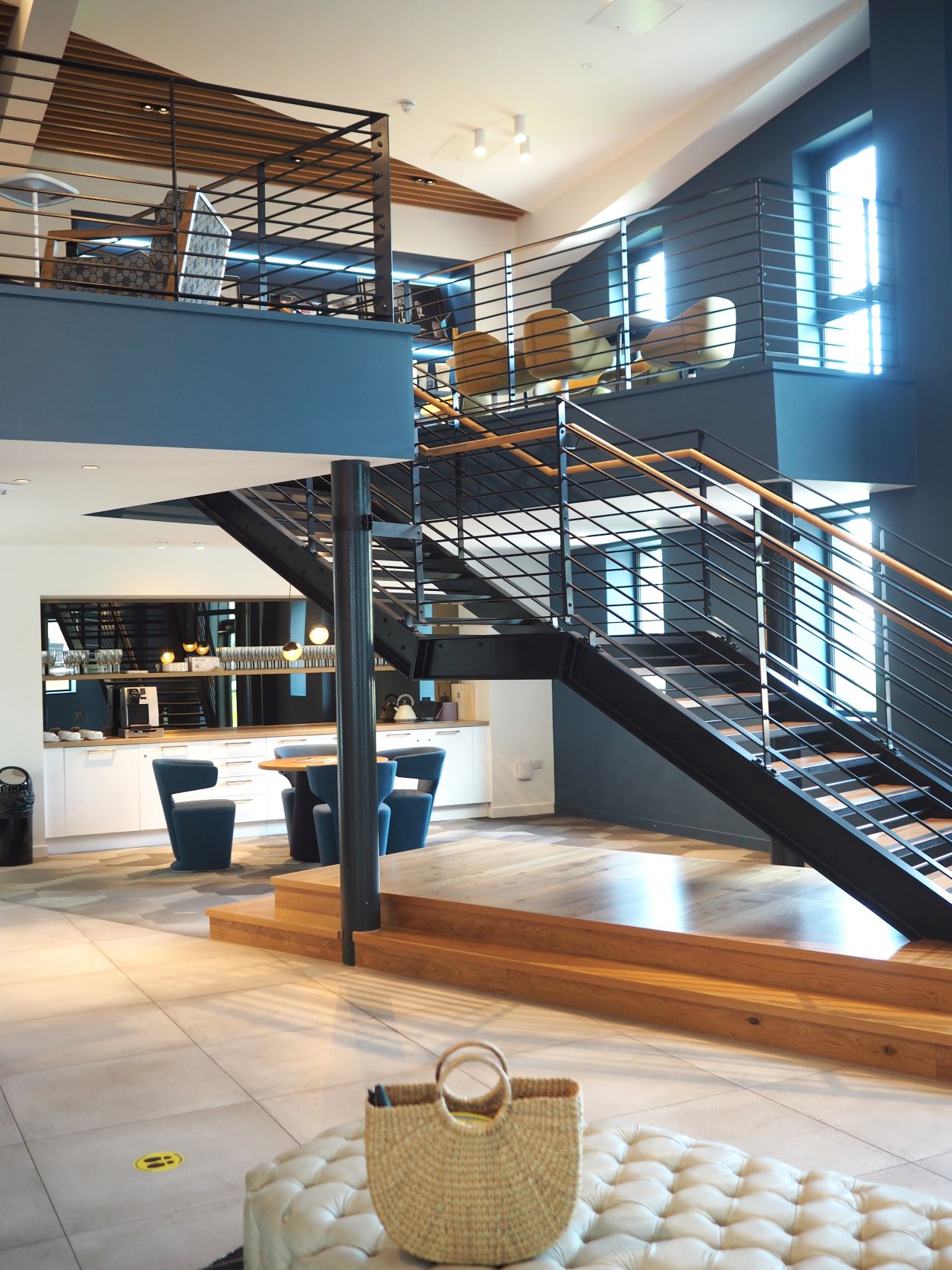 Arriving in Leeds after a quick stay in London to break the journey we were greeted by a very plush showroom with lots of information about the mattresses and beds that Harrison Spinks creates.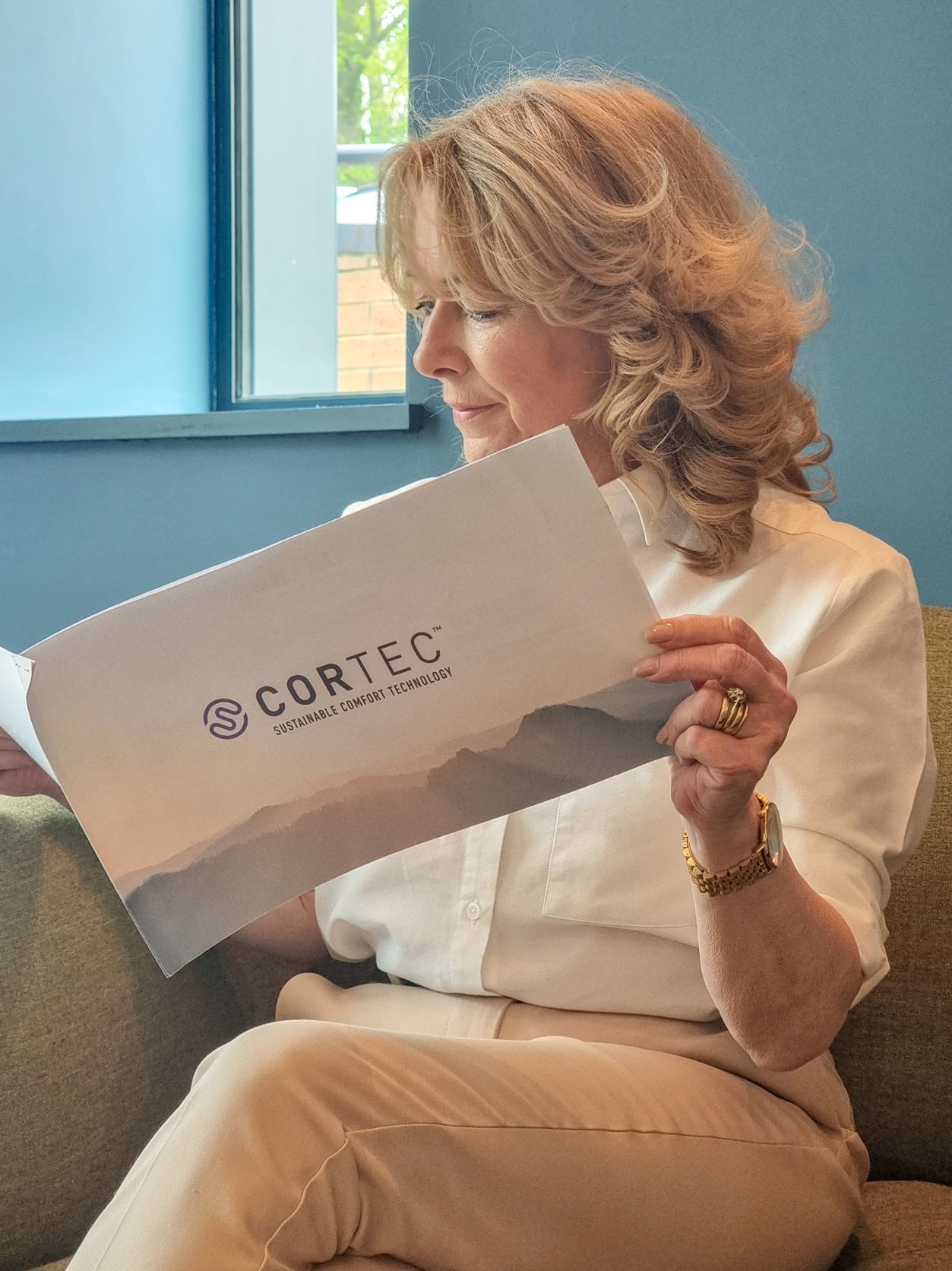 Flicking through all the brochures after a much-needed cuppa is where it all started to get interesting. Do you know how many springs are in your mattress? Do you know what each layer of your mattress is made of? How long is your mattress going to last and also important, how is your mattress disposed of?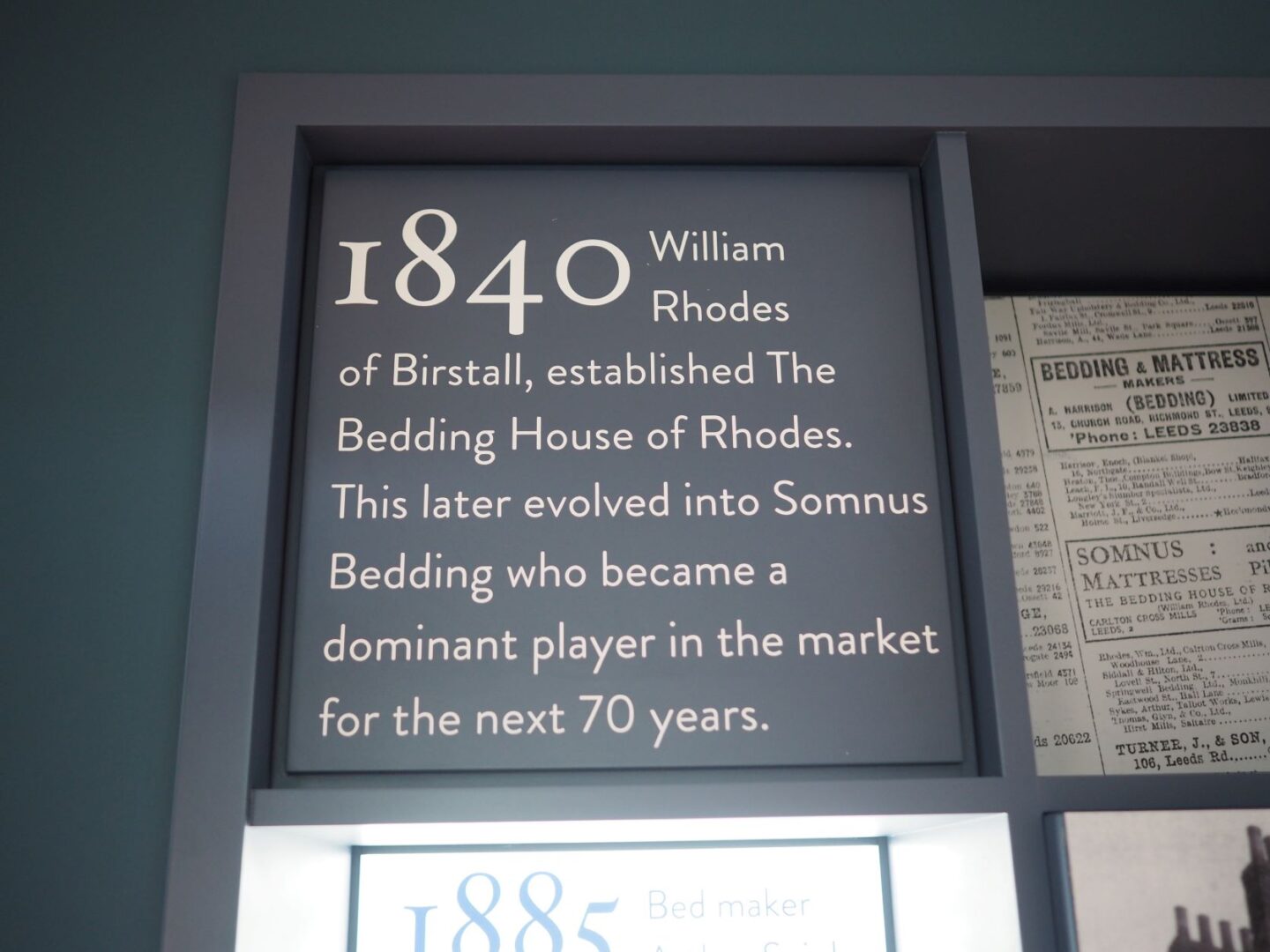 Harrison Spinks has been a family run business since the 1800s. Now grown into a massive business that most probably employs a fair amount of Leeds. I wish I had asked how many employees the company has.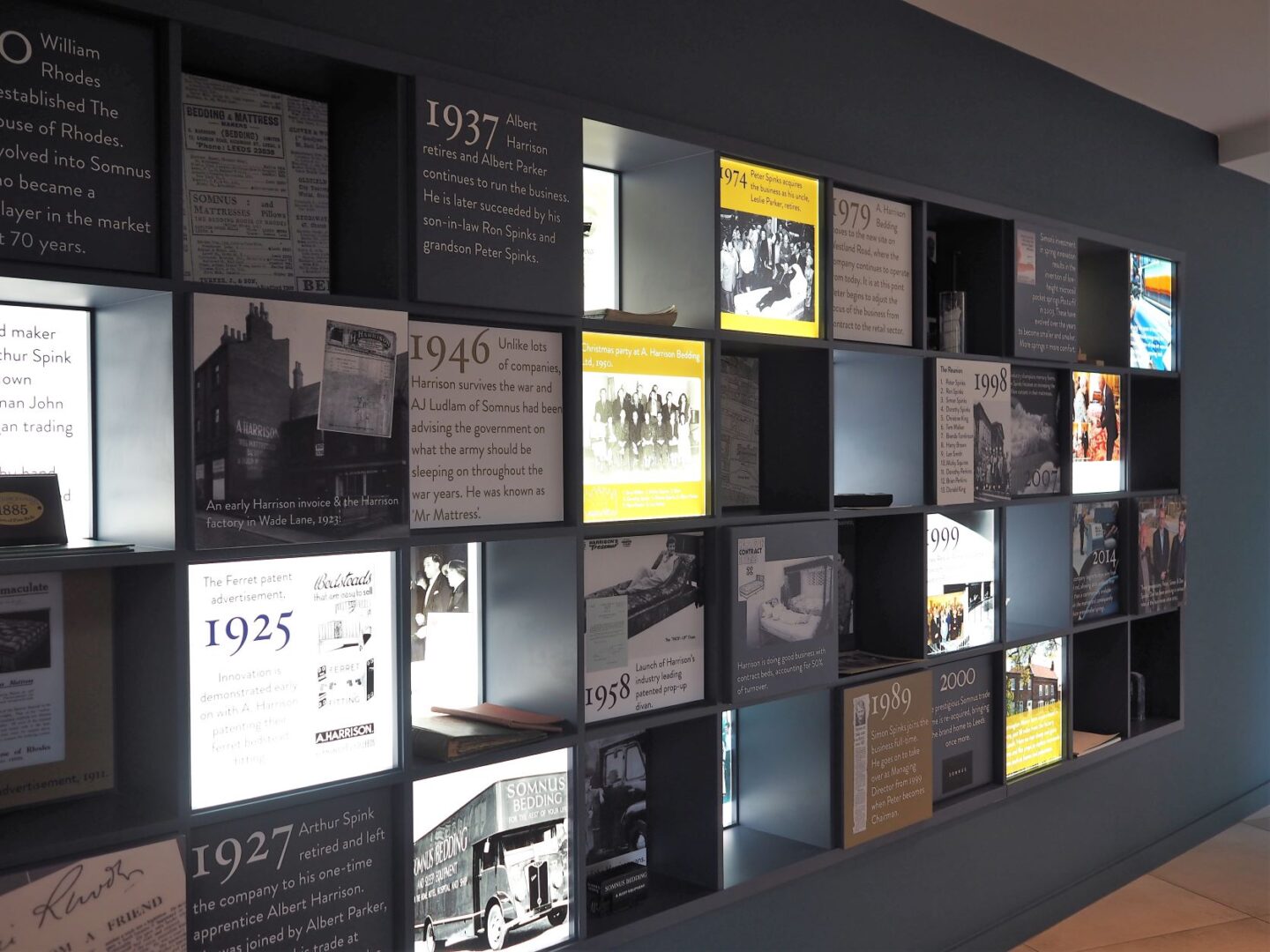 The feature wall was interesting to read. All about how it's become the fine company it is today. Supplied with a high vis, protective glasses and ear protection I started the tour of the factory.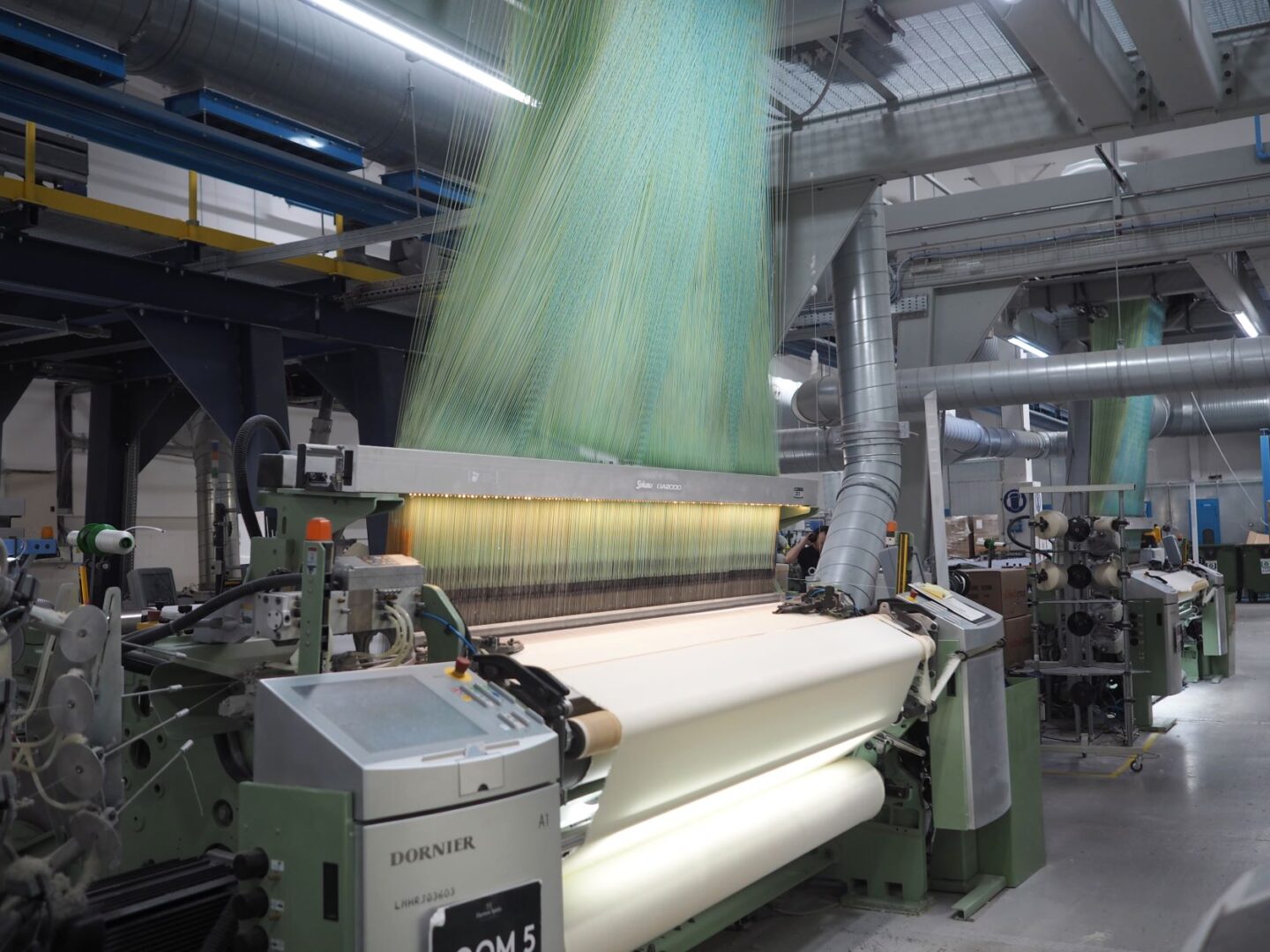 You may think this is a boring photo. Not like the usual fashion photo that I post here on the blog but I think this is one of the most important photos of this post. Let me tell you why.
Harrison Spinks make their luxury mattresses from the absolute beginning. From farming all that is contained in the mattresses right to sewing the handles on the sides. Here the material is being spun from the flax that they farm. Take a look here at how it all begins and watch snippets of how Harrison Spinks Make their mattresses. Wool, Horsehair and Angora from the goats that they farm too.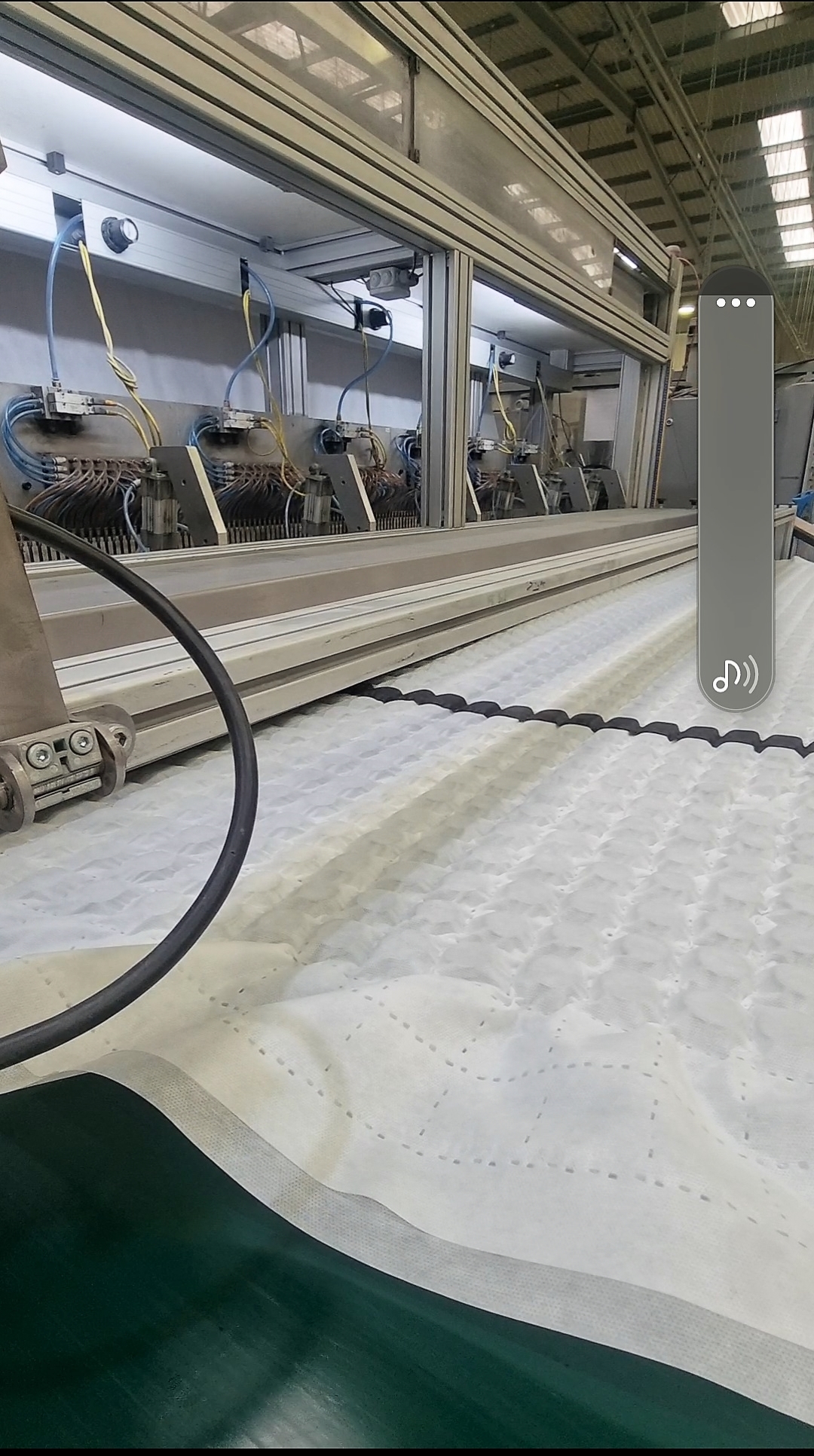 The main filling of a Harrison Spinks mattress is Hemp. Yes, Hemp! Fields of Hemp are cultivated and cropped by the Harrison Spinks farmers. So everything that goes into these mattresses are grown and produced right from the beginning.
Even the springs are made in the factories. Smaller micro springs are produced in Harrison Spinks factories. compared to other manufacturers to make your sleep perfect.
Here's what Harrison Spinks says about Micro Springs
"Micro Springs have been designed as a foam replacement technology. They sit under layers of natural and sustainable fillings and no foam or glue is used in the construction of our mattresses.
We were the first to develop the Micro pocket spring. Since then we have continuously developed them making them smaller, and fitting more in each layer. We're always questioning convention and that's why we have developed them without the use of glue. This makes them easy to disassemble and recycle at the end of life."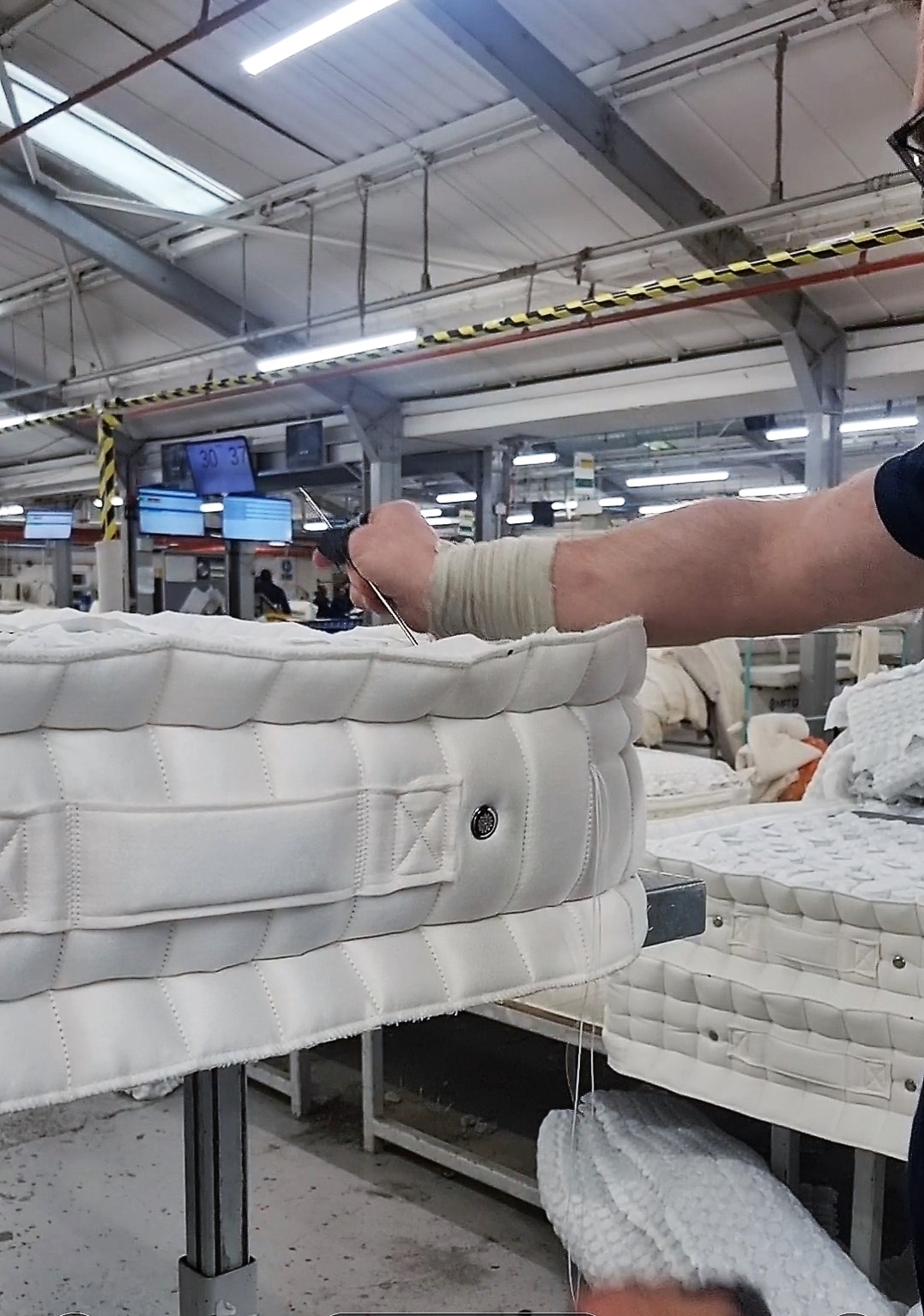 The factory tour took around 1 1/2 hours from start to finish. What surprised me was that every part of the mattresses apart from the springs and the weaving of the materials is all done by hand. Every mattress is hand stuffed, sewn by a machinist and tufted by hand. The whole lot.
No glues, chemicals or any harmful substances are used and what I have to write is what a good friendly environment it is. You could feel the family type atmosphere vibe. Training for Harrison Spinks can take a long time and a lot of the staff have been there for years.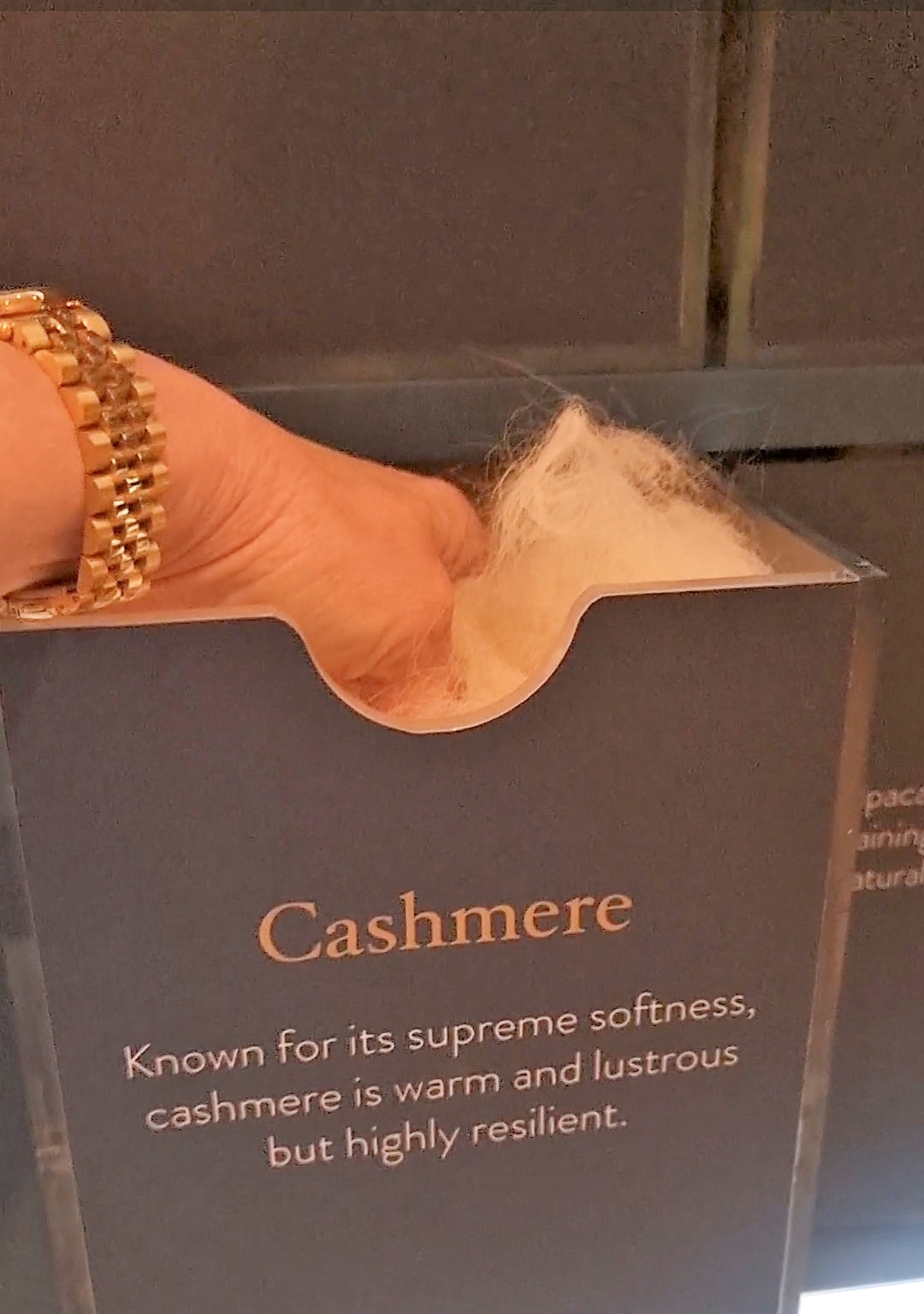 So When asked what type of mattress I'd like to sleep on in the factory showroom, I had a good idea by the end of the tour. Wool, cashmere, angora, mohair, alpaca and silk are all used in Harrison Spinks mattresses. Then there's the impressive amount of micro springs, double the amount compared to a normal mattress.
Alpaca is known for hypoallergenic properties, so that would be good for us. Cashmere for softness and warmth but apparently it's highly resilient too.
We laid on many mattresses in the showroom and it was also explained to us that a firm bed isn't necessarily a good thing for bad backs and aching joints.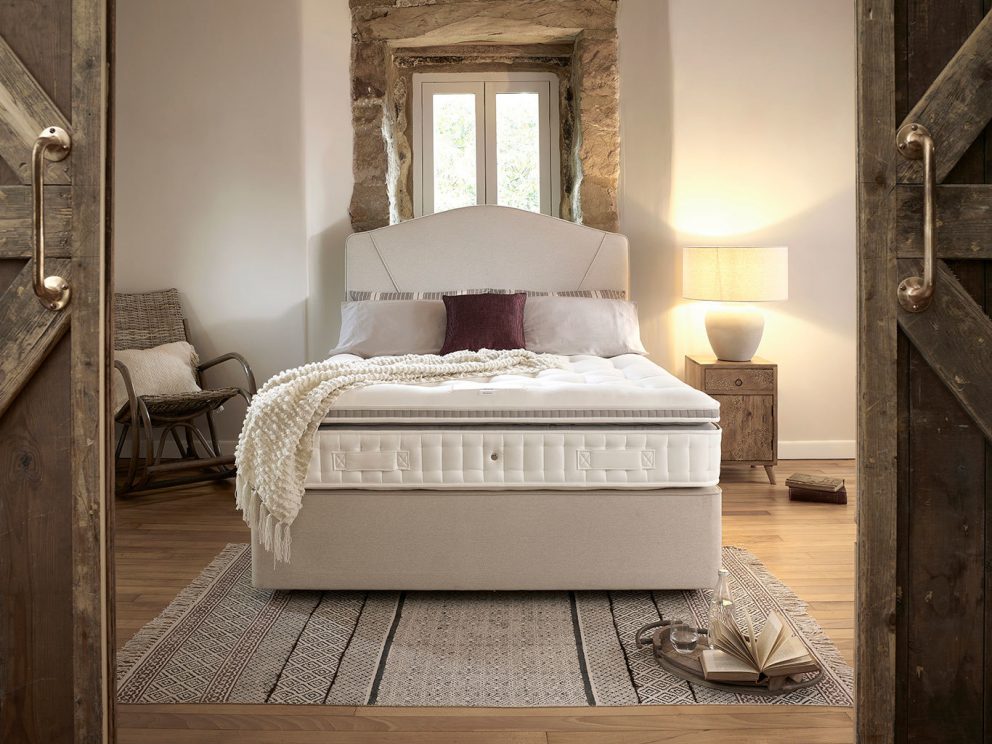 You can purchase Harrison Spinks beds from John Lewis, Furniture Village and other specialty stores. trained sales assistants can help you create the bed of your dreams to get the best night's sleep. Each mattress doesn't start production until ordered. Obviously because of the choices you make. I'm very excited to sleep on my new mattress when it arrives.
And if I did ever need a new mattress then all Harrison Spinks mattresses are 0% degradable and 100% recyclable. So I'm doing my bit for mother earth too. Just like this fabulous brand is.
Heading off to our stay in Yorkshire. To sleep on a Harrison Spinks Mattress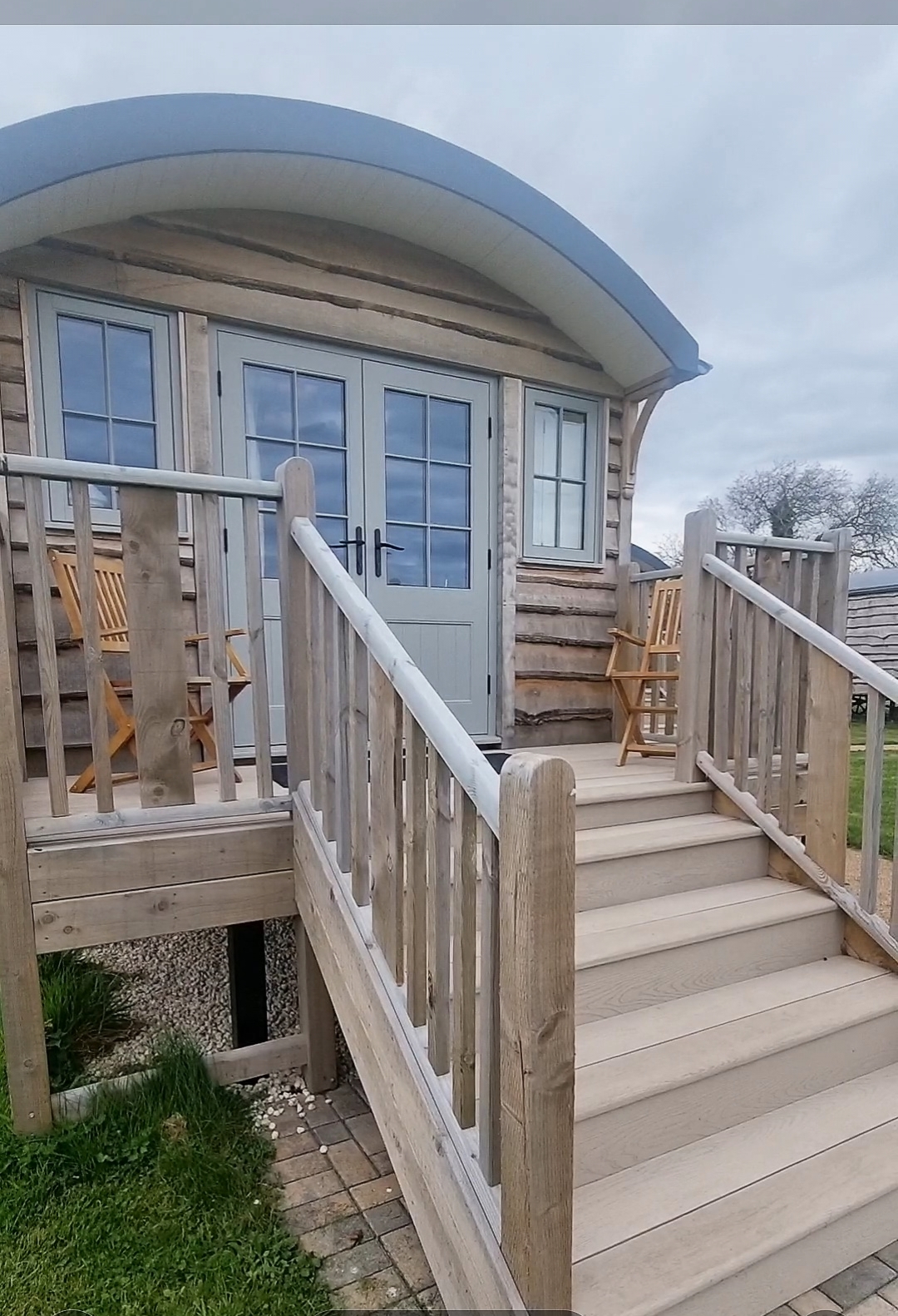 We're staying at Hornington Manor. Acres of farmland with a big Manor house that's a very popular wedding venue with stunning accommodation. Set alongside the farmland are huts that were to be our accommodation for the night.
It's such a shame that the weather wasn't better. It wasn't cold but very overcast and I can imagine how even more beautiful a place this would be to stay. I'm having a farm tour the next day to see the animals that will help produce my mattress!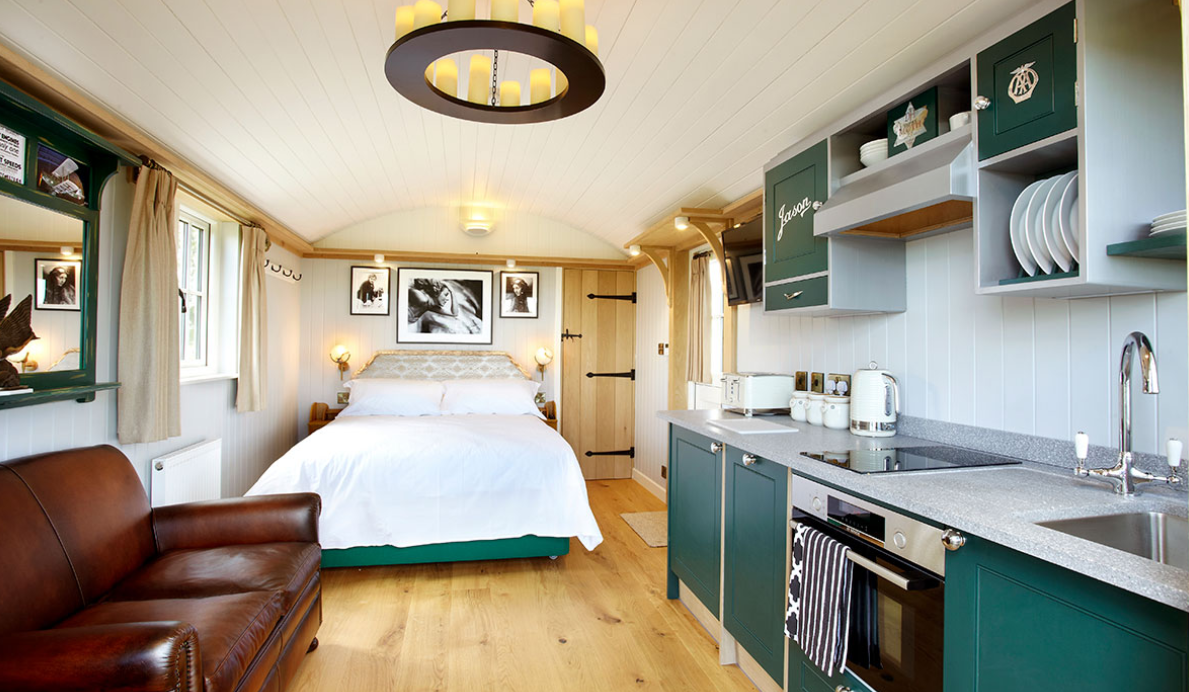 I was wondering what to expect when I was told that I would be staying in a hut but as you can see, the place was beautiful. well equipt And so peaceful.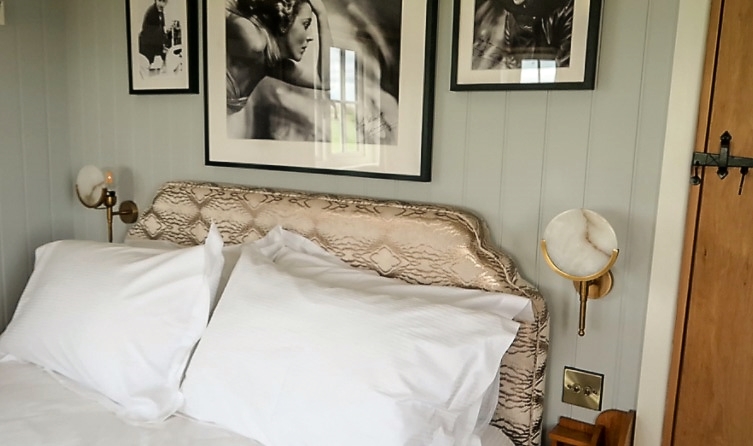 We had dinner and sat on the veranda watching the sheep in the field before diving into the bed looking forward to seeing what a Harrison Spinks mattress is like to sleep on. It had been a very long day and I went out like a light. Listening to Dee going on about how lovely the mattress was and that she should never have let me bully her into buying such a firm mattress!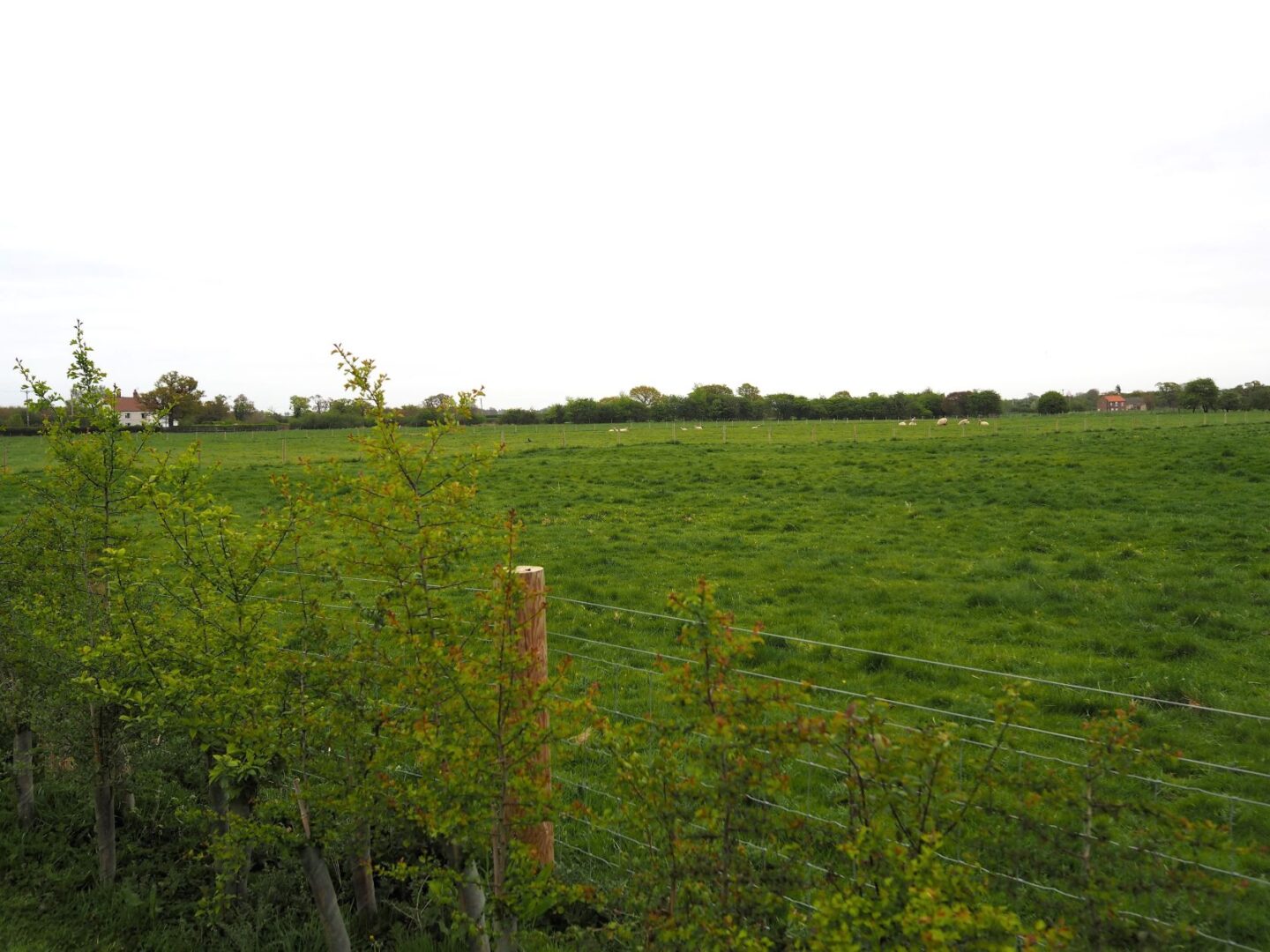 In the morning this happened!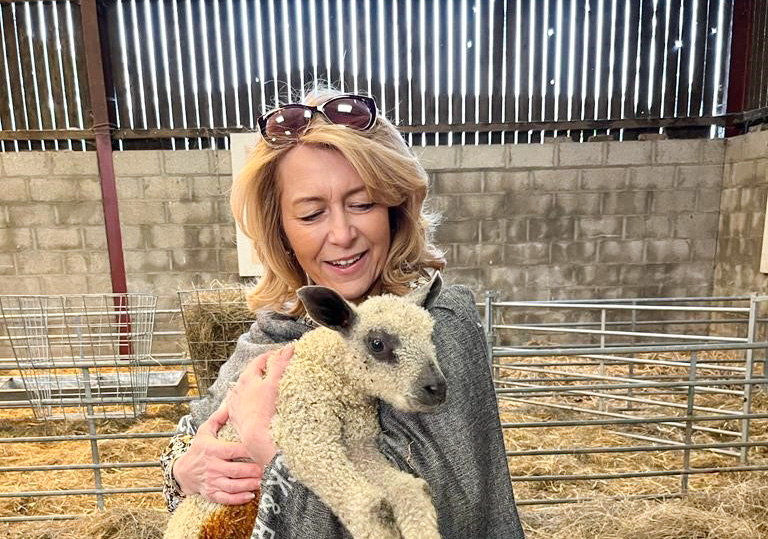 After a tour of the Hemp factory, which was very interesting but this post is already way long. So do have a read here about the cultivation to bed stages. I got to meet some furry friends. Newborn ones!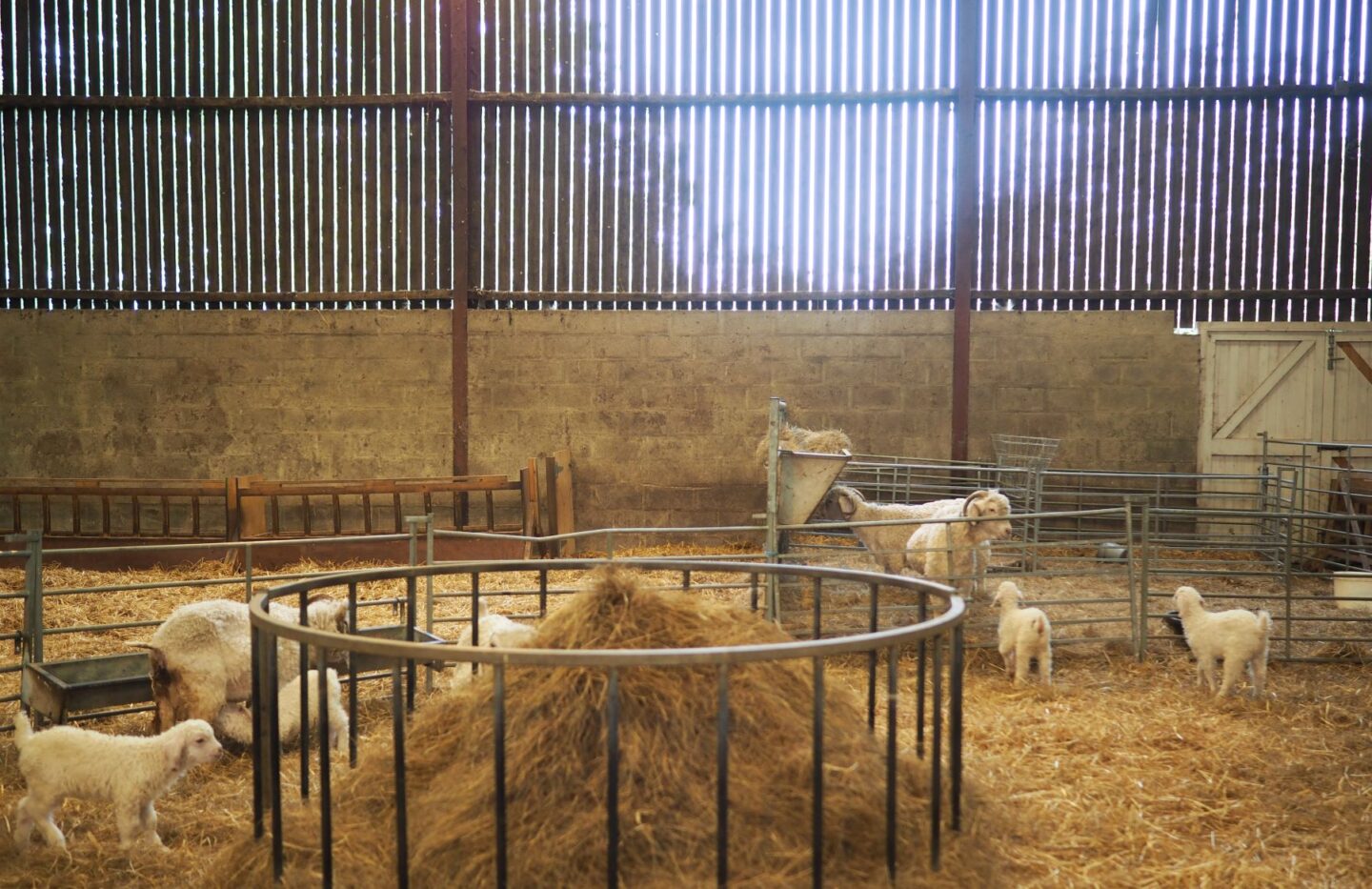 So this is where that luxury mohair comes from that goes into the mattresses. The horns on the Angora goats look daunting but they were all so friendly.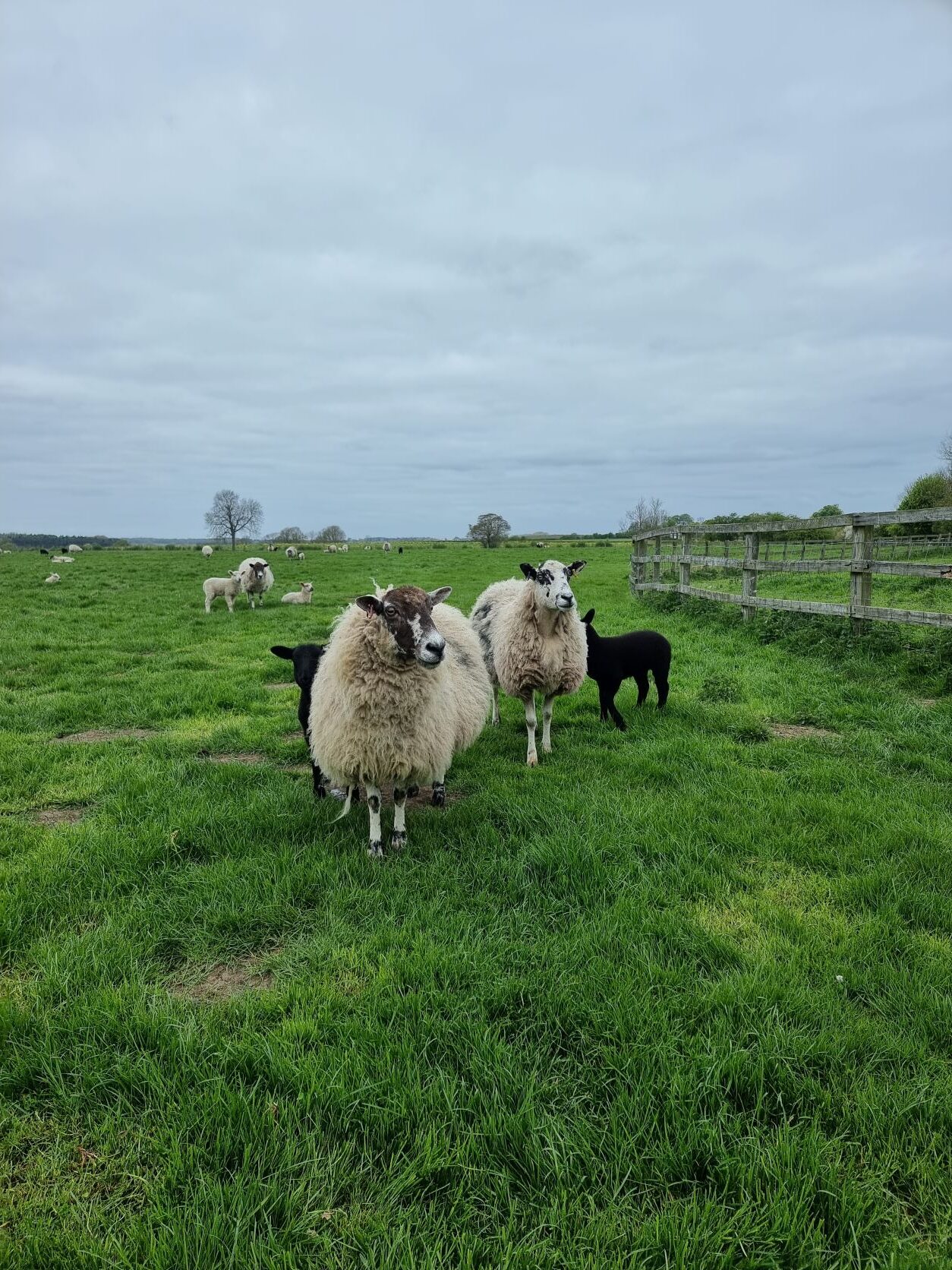 Some of the sheep came to say hello. What surprised me was how the farmers knew them all by name. How do you keep track? By the different markings. It really is a fabulous family run business.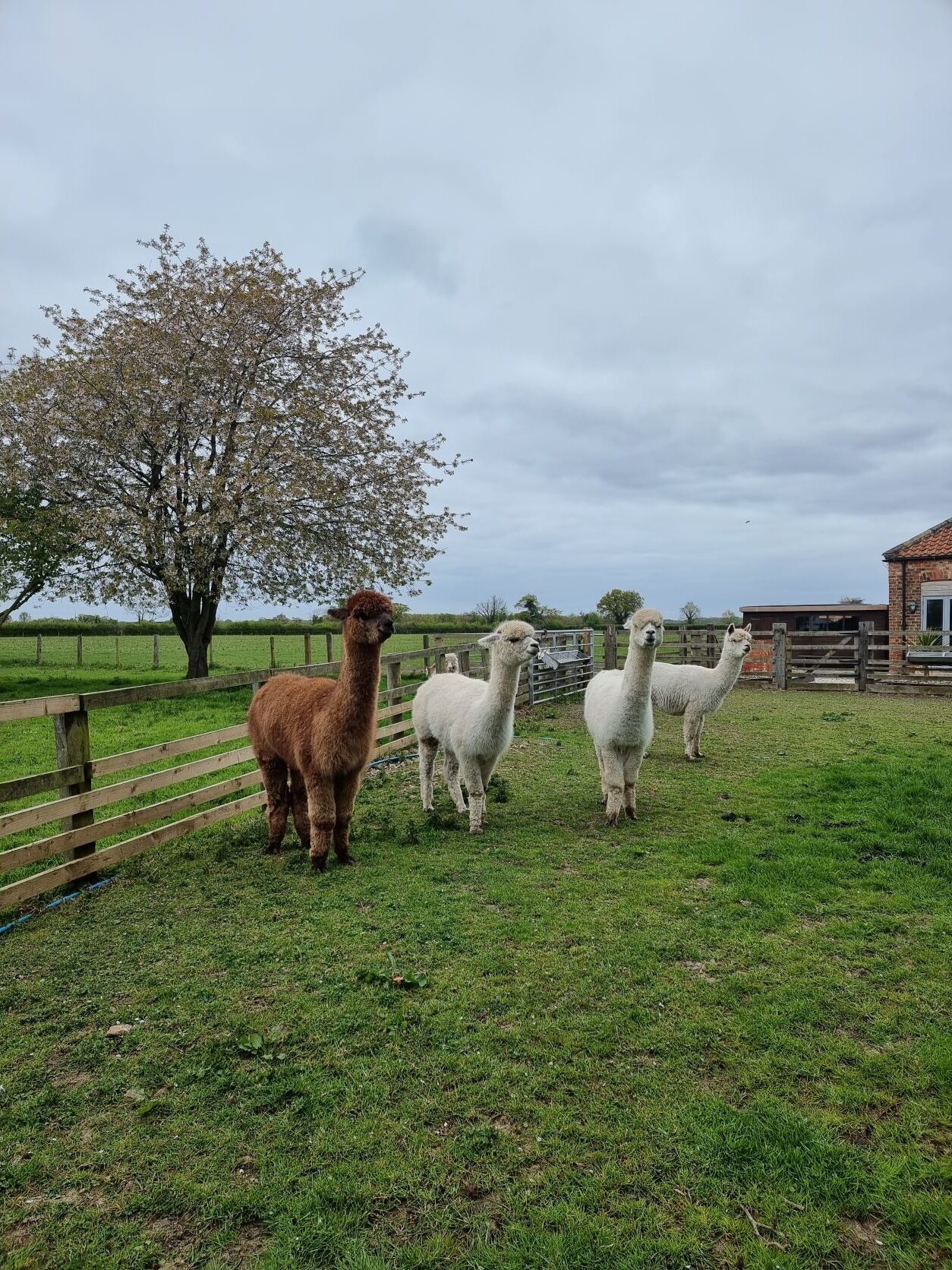 Friendly Alpacas that I fed carrots to. Well, it wasn't so friendly when one of them spat straight into the face of one of the farmers. I'm glad it wasn't me that got picked on!
As it says on the Harrison Spinks website. The animals outside are what provide the materials. I found the whole two days really interesting and nowhere near as boring as you'd think it would be to see what goes into and how a very good quality mattress is made.
Please be aware that there are affiliate links included in this post at no cost to you if they are clicked on
---
Thank you for stopping by!
Come back for more. Click on the subscribe form below
YOU MAY HAVE A FRIEND THAT'S INTERESTED IN THIS? PLEASE USE THE SHARE BUTTONS
XO LAURIE
Subscribe for the latest updates!