I have a bumper skincare and makeup post for you today. It's been some time since I gave you an updated post on what I'm using but you have to trial products before you can write the reviews and that takes time.
In fact, going through my arsenal of skincare I have so many new items that I want to tell you about this post is long! but worth saving for future reference if you want to give any of the products I talk about a try. One item I want to remind you about is the St Tropez Self Tan Purity Bronzing Water Face Mist. After nearly a year I've just ordered my second bottle. It's one item I use every day without fail and I think for the price and result it's an amazingly uplifting product. Nearly a whole year it lasted, so cost per wear worked out very cheap. I just love having a little extra colour to my face. You can read my St Tropez review here and I'm happy to say my feelings haven't changed about the brand. Anyway, lets get to all the new items I'm using right now.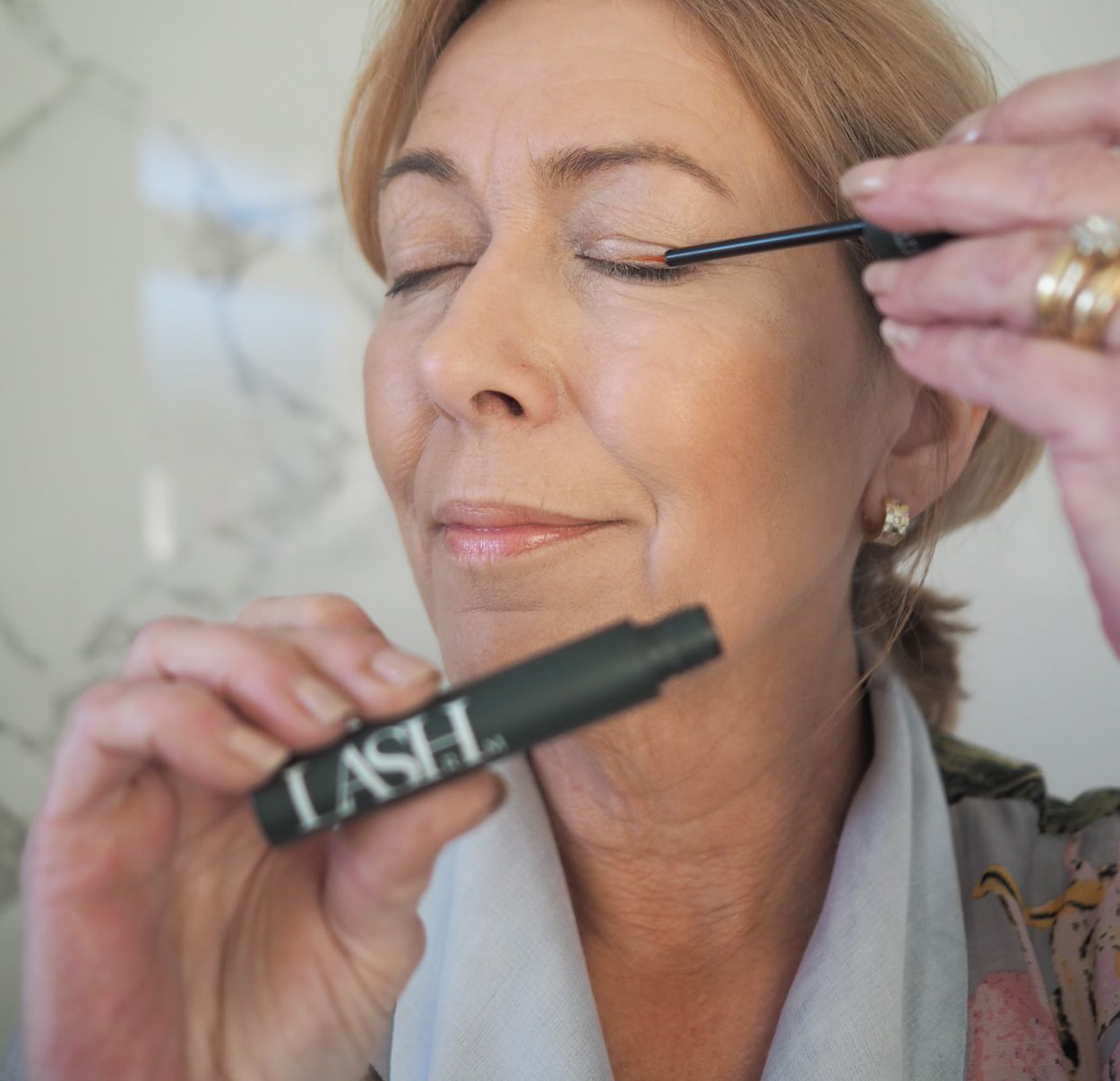 One item I'm really happy about is the Natucain Lash and Brow serum. After having good results with Natucain's hair growth serum that I wrote about last year I looked forward to trying these. I have tried three other Lash serum brands in the past to review, all of them had cult followers and they were very popular but all three irritated my eyes and therefore I couldn't complete the tasks of reviewing the products.
I hesitated about trying the Natucain because of this but I'm glad I decided to give them a try. I have very sensitive eyes, and that's the main reason I'm giving these serums a mention. I know that a lot of you out there most probably have sensitive eyes too.
Get 20% off the Natucain eyelash and eyebrow serum. Use the code VANITY20 by clicking here https://natucain.co.uk/discount/VANITY20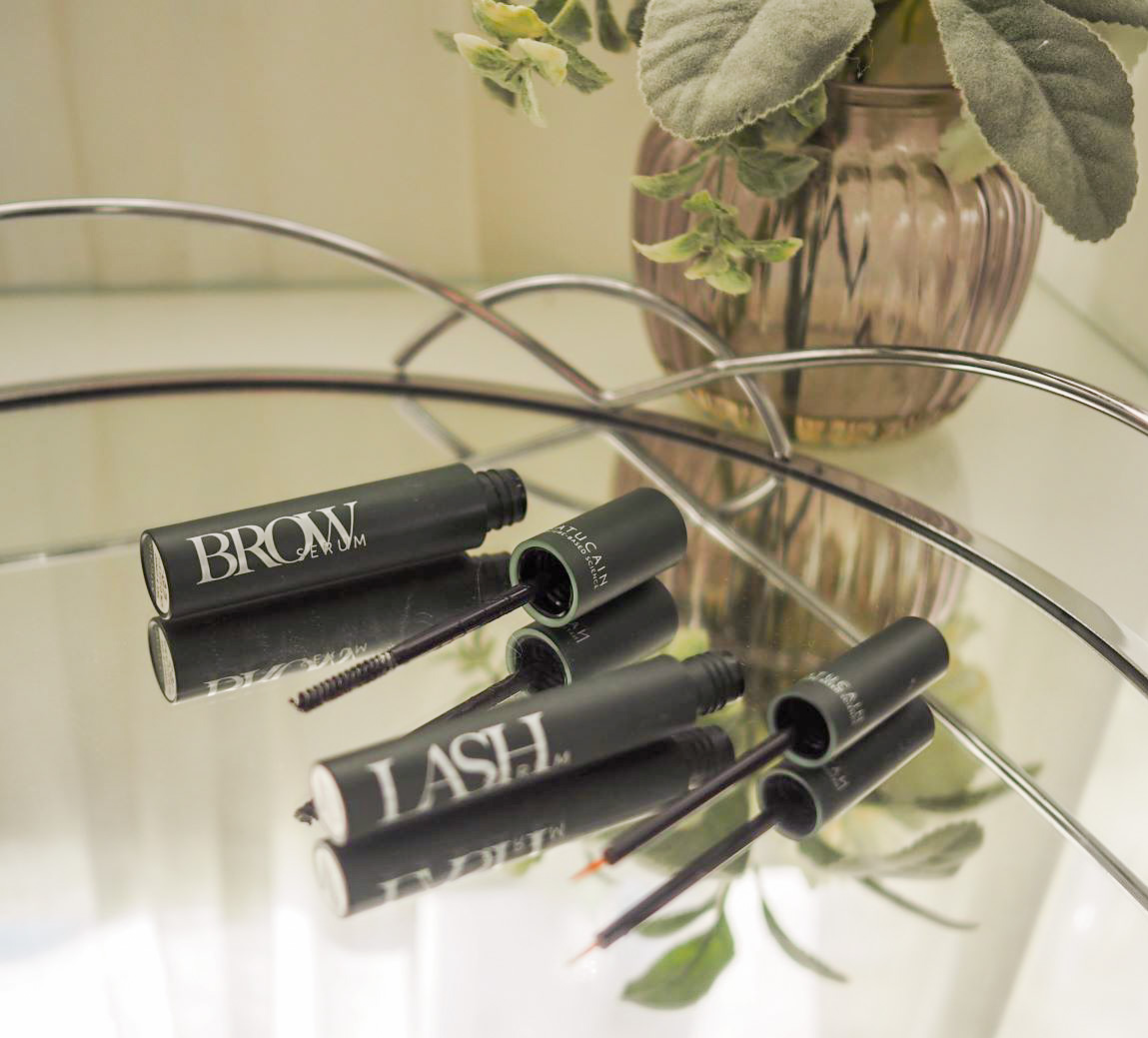 I can't have false eyelashes on because the glue irritates and my eyelashes are so sparse now. I haven't been using the serum very long but I'm excited that at last, I have found a lash serum that doesn't irritate me. I will keep you posted on the results and fingers crossed I will soon have thicker longer eyelashes and more even eyebrows.
Want new skin?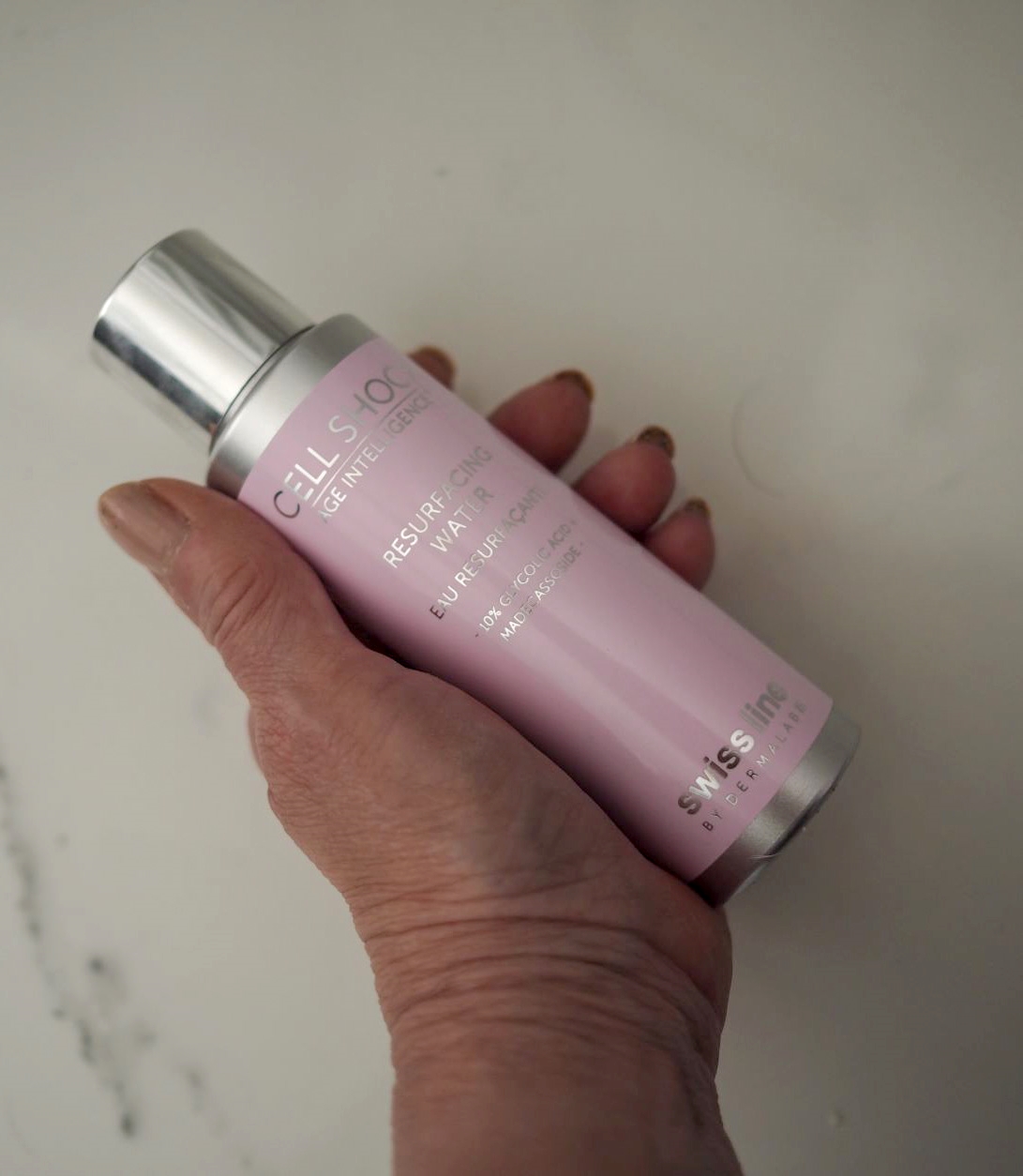 Second helping of this bumper skincare post is that I've been using Retinol for some time now. It really is the best form of exfoliating your skin. I've always stuck with the three golden rules. Exfoliate, hydrate and protect with SPF.
My favourite choice of retinol is the Alpha H Liquid Gold. I use it twice a week religiously and I swear this keeps my skin looking healthy and delays the ageing process. Alpha H contains 5% Glycolic, so it's fairly mild, just enough to rev up the skin cells to keep on renewing. I stepped up my exfoliation a notch by trying a higher potency of Glycolic Acid. I have to say I was very wary! I patch tested under my jawline at first to make sure I wasn't going to get irritated.
The Cell Shock Resurfacing Water contains 10% Glycolic. It's just like adding clear water to your face, so there was no point in taking photos of an application. There's a slight tingle to the skin when you apply it but you get the same effect when you use the Alpha H.
The first time I used the Resurfacing Water I was more pleased about it not irritating my skin. Getting up the next morning I wondered if it was even doing anything to my skin. By day three I saw the difference alright. I had like a shedding of fine dusty skin. A rub with a dry flannel removed it and I swear those facial lines are less noticeable.
I've since used the Cell Shock twice more. I only use it every two weeks. I think it's enough to keep the cell turnover going and I must say that Glycolic is great for shrinking large pores too. I had them around the nose area and they are so much less noticeable. It's a pricey product but worth it. I recommend.
One makeup item that really "wowed" me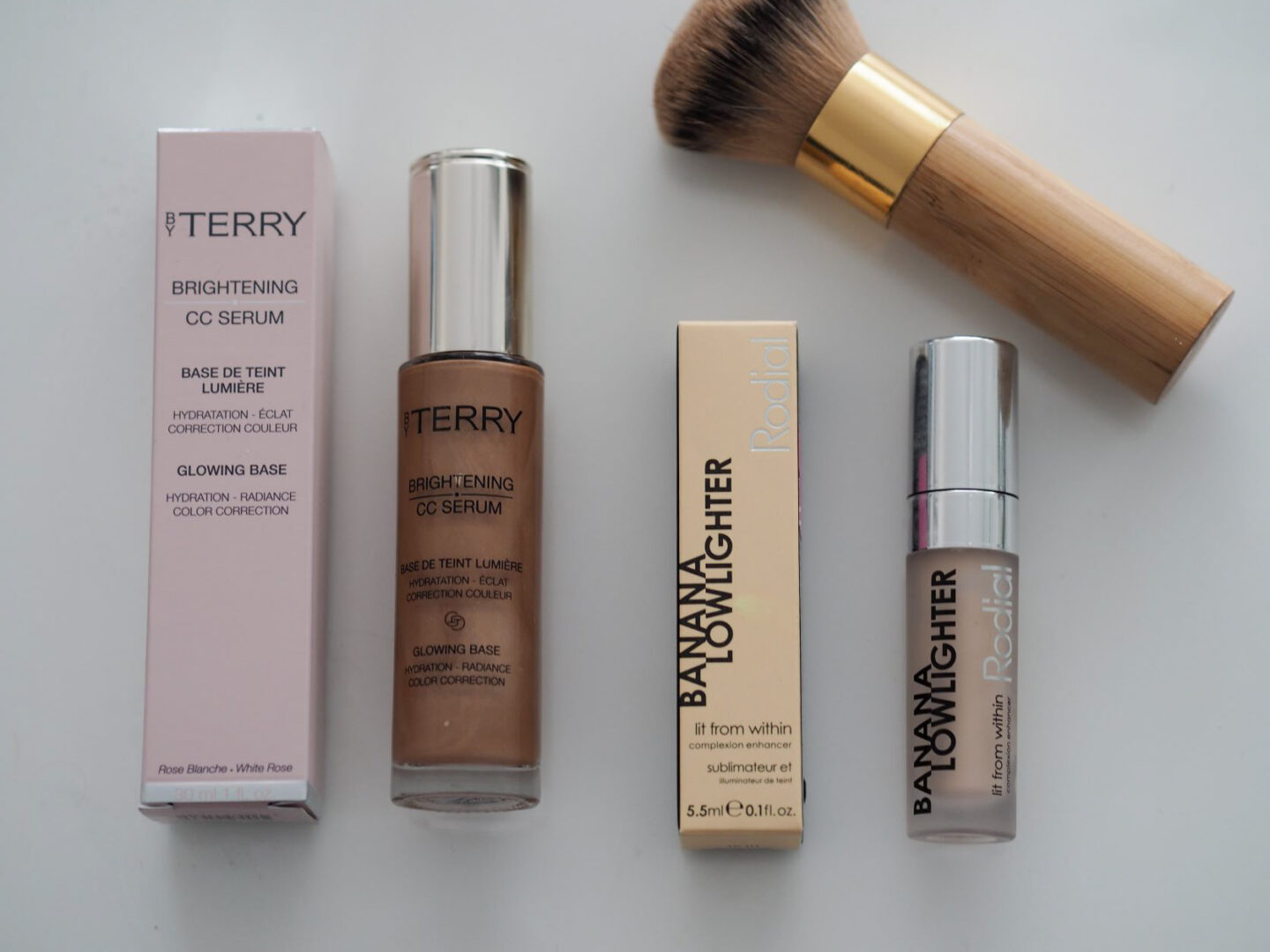 I was approached by Strawberry.net to try a couple of products that they had listed from the thousands that are available from this cut-price famous names of makeup and skincare brand. It's really worth looking at because some of your favourites could be listed at a cut-price too. I also have a 10% discount code for you below.
This is a Hong Kong-based company that delivers worldwide and shipping arrived within a few days. I had wanted to try two items for a while. The Rodial Banana Lowlighter and the By Terry CC Serum in the shade of Sunny Flash.
My luck was in and both products were available. When items are on special offer at Strawberry I notice that they sell out very quickly.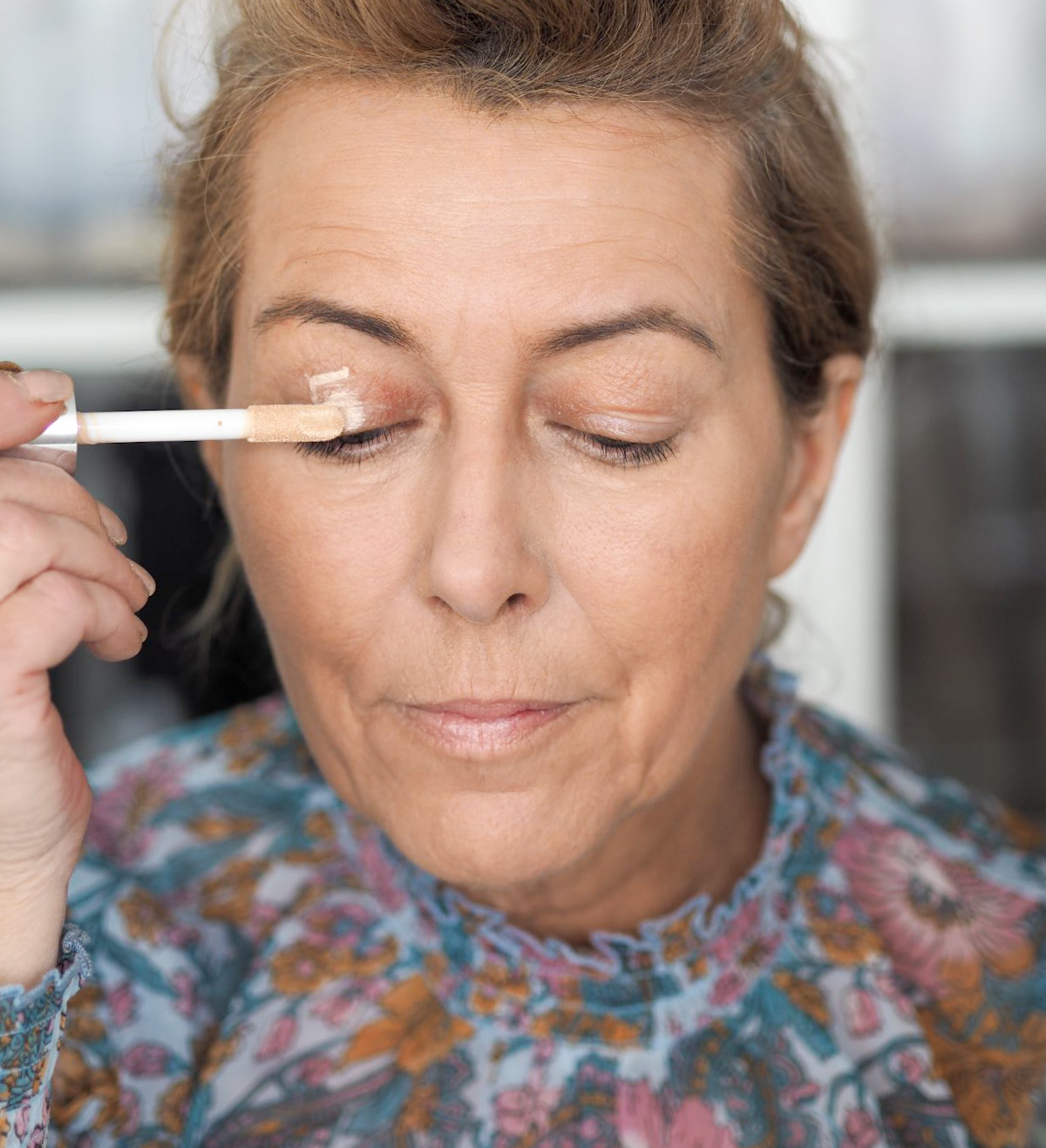 The Rodial Banana Lowlighter has quite a cult following and I had been reading and watching about how to use it for some time. It's often sold out on the Rodial website. Famous for dark under-eyes I wanted to try the lowlighter for the dark pigment in my upper eye, in the socket area. I have dark pink tones there that really need to be brightened up as you can see in the photo above.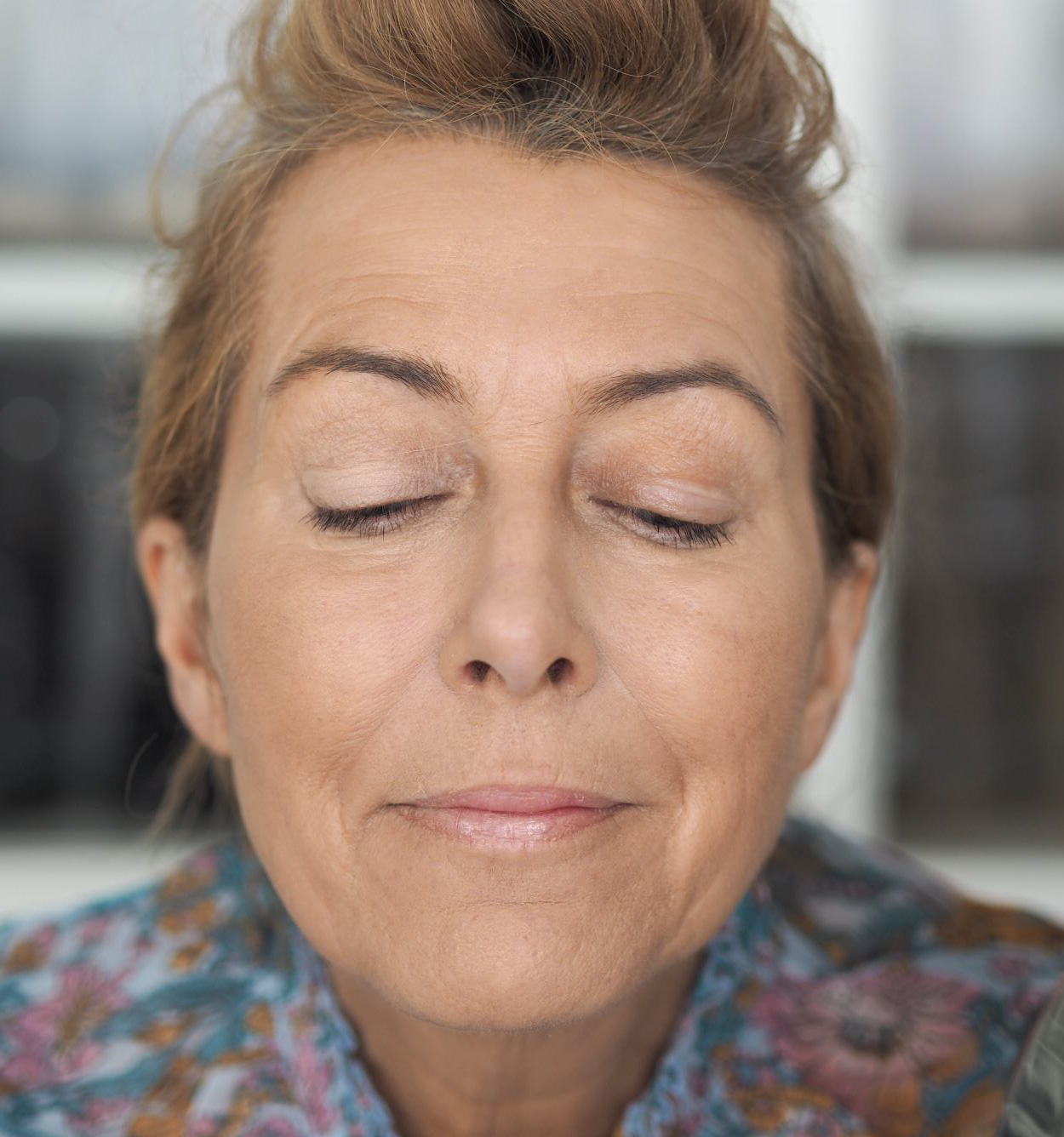 Only a tiny amount is needed ( I have to scrape the excess off the applicator) I'm amazed at the coverage of this. You can see the eye on the left is left looking more even skin toned and I think youthful. Light is always better!
I don't get any creasing with the product, even with shadow over the top, which now looks as it should without my dark undertones. I love it. A very worthy mention in the bumper beauty post.
The By Terry CC Serum in Sunny Flash was another item that I wanted to try. This will be great for adding extra tanned tones to my face when I've used my gradual tanning kit in the warmer months. You can see the By Terry CC Serum application here on my YouTube channel.
Use code 10VANITY for a 10% discount at Strawberry.net
Hydrate with a clay mask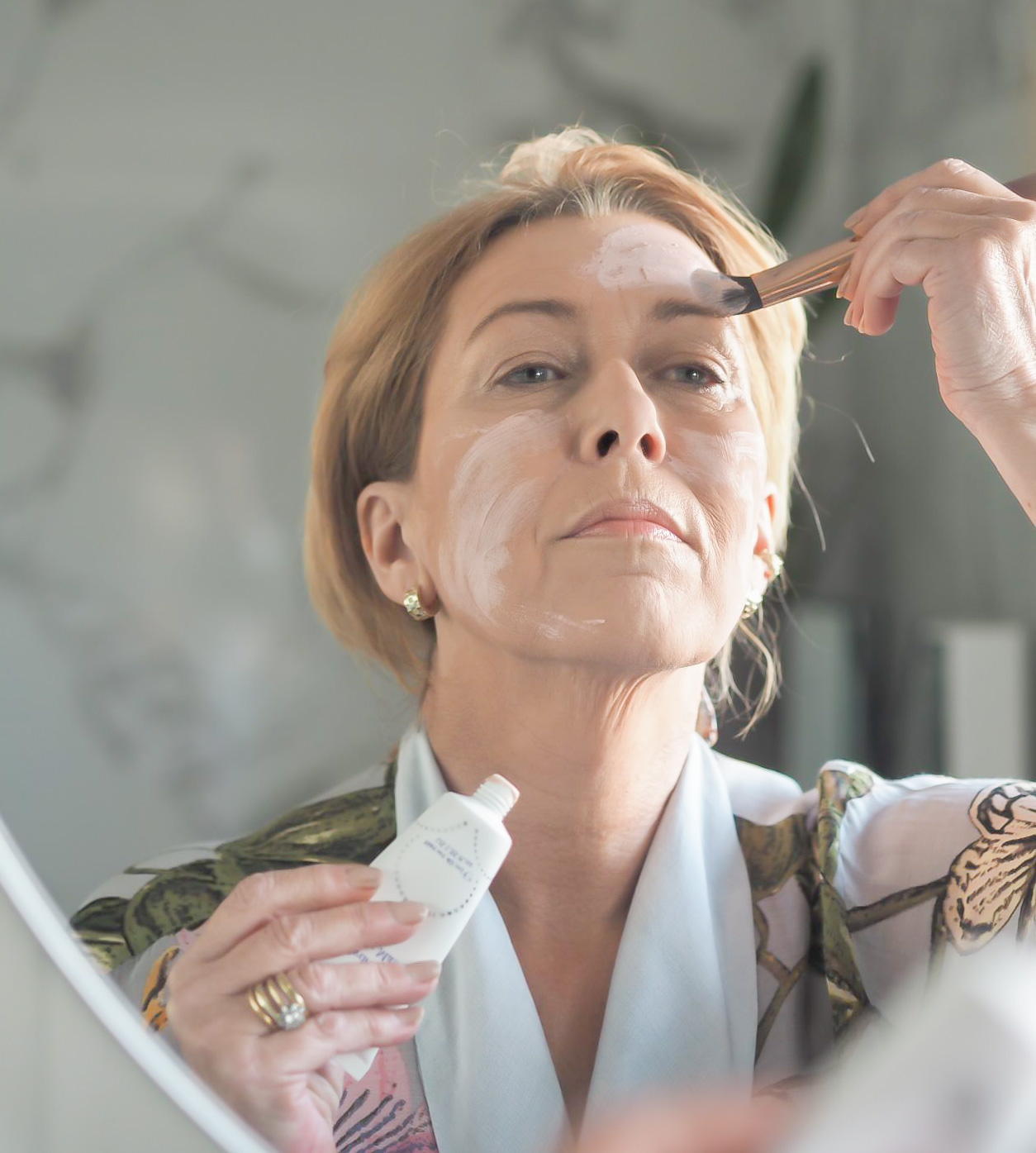 One of my favourite makeup brands Look Fabulous Forever has launched another skincare item. The Hydrating Clay Mask. If you're a mature woman like me, then this brand is certainly worth a look. Tricia Cusden the founder of Look Fabulous Forever produces some excellent skincare and makeup specially formulated for mature skin.
The mask feels lovely and cooling when you apply it. The mask contains Almond Oil, Aloe Vera and Kaolin for detoxifying and removing impurities but you don't get a drying effect as you do with some clay masks. Another skincare item that's great for shrinking those larger pores too.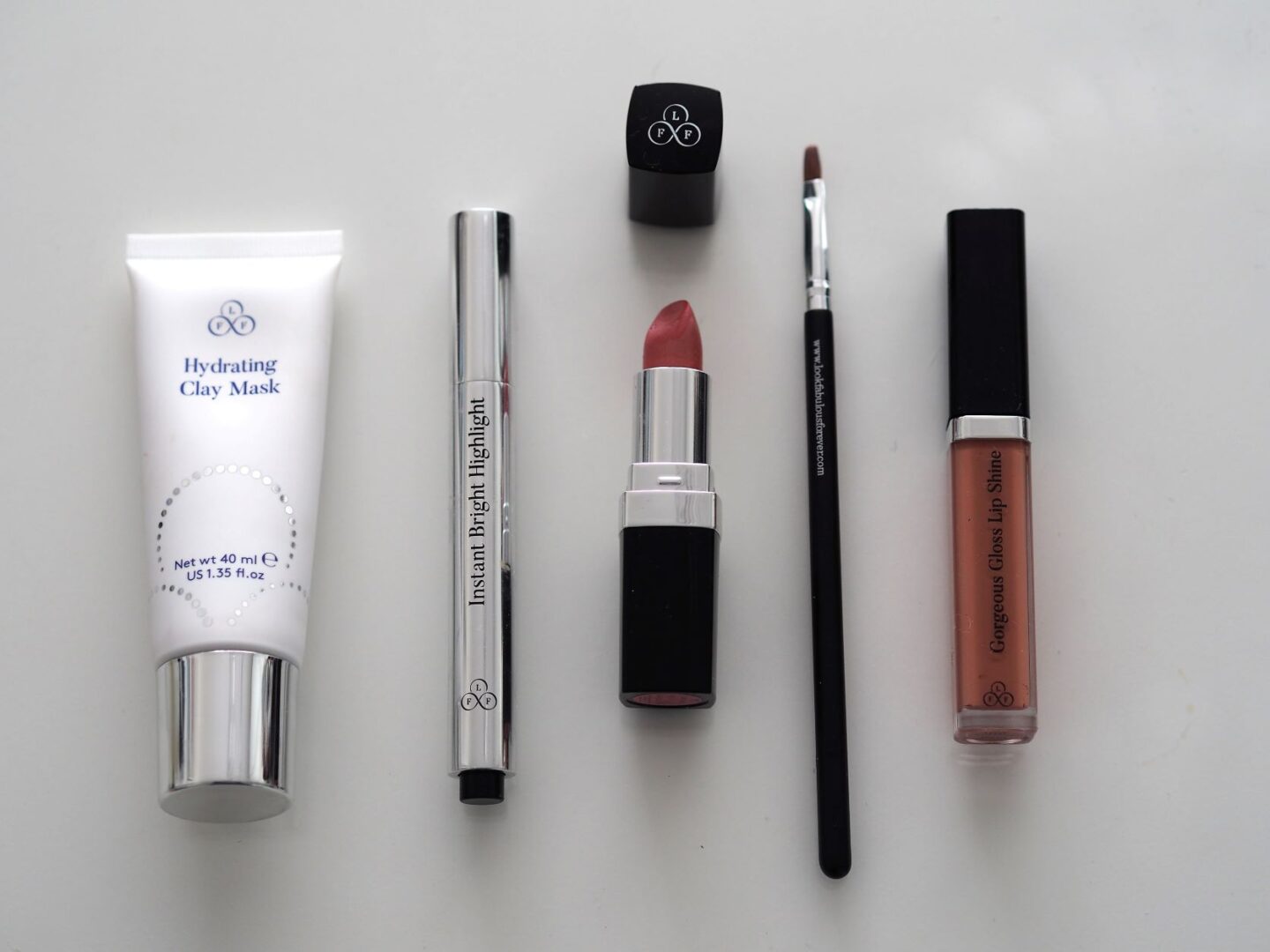 Since I first started using the brand a good few years ago now, I still use products daily. I got some top-ups of my favourites when the Clay Mask was sent to me. I had lost my Look Fabulous Forever Lip Brush and it's the most precise brush ever. I'm glad to get that replaced.
Also, I topped up on the Instant Bright Highlighter Pen. Now, this is supposed to be used for highlighting areas as stated in the name of this little gem but I think it's amazing for brightening under the eyes. I'm really pleased to get a replacement.
I also got a replacement All Day Lasting Colour Lipstick in my favourite shade of Soft Coral and Rosewood.
A Special offer is on at Look Fabulous Forever
Save 25% on seasonal makeup favourites for mature skin with our specially curated kits. The limited-edition kits contain best selling shades for cool, warm or neutral skin tones
Shop Look Fabulous Forever
A little extra from one of my favourite skincare brands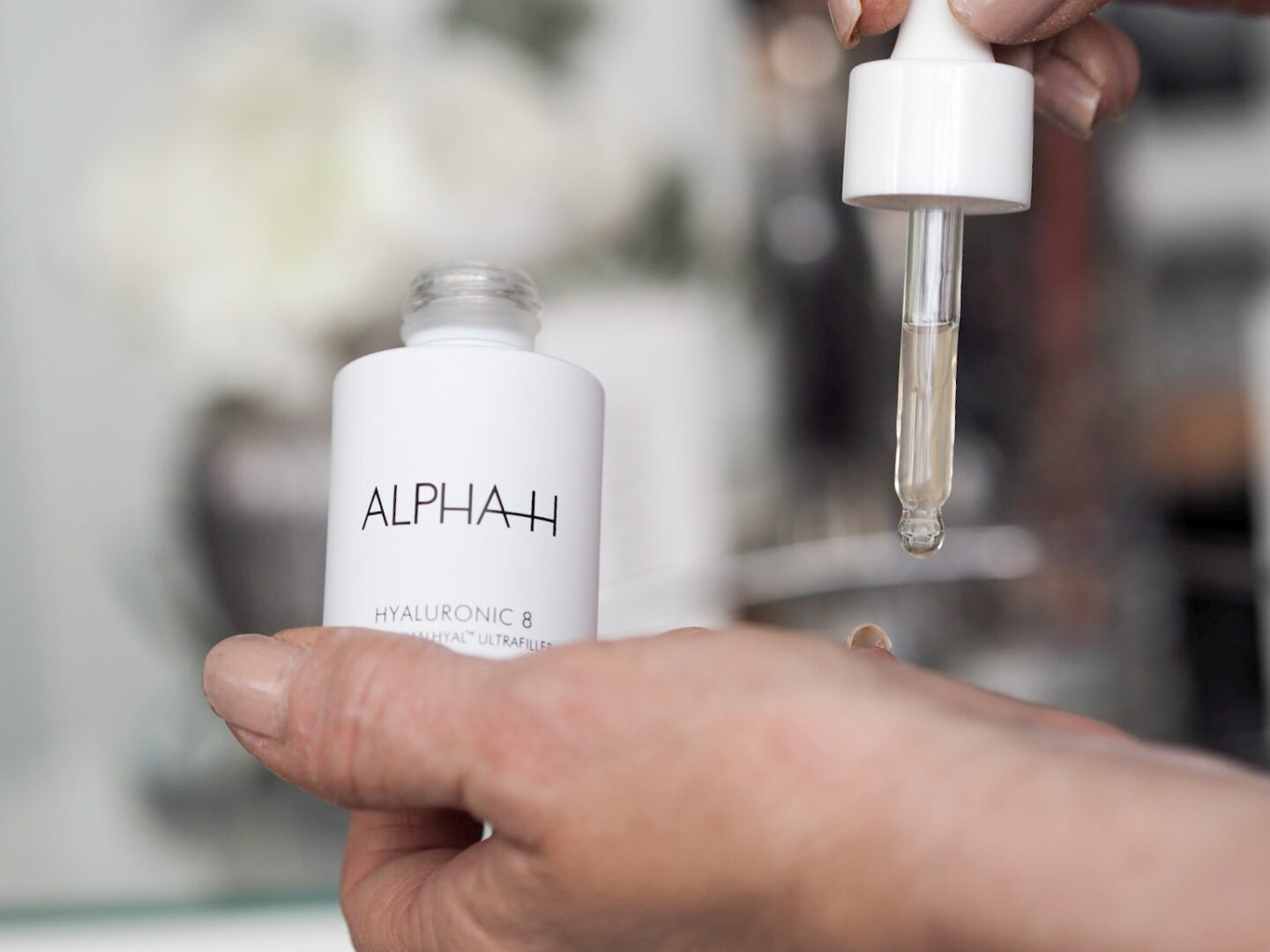 Getting back to one of my favourite skincare brands Alpha H I wanted to share with you their new Hyalauronic 8 Serum. Now, I have more of this brand in my skincare cabinet than any other. There are hydrating serums and then there are the best hydrating serums. This is one of them.
I use a hydrating serum every morning prior to moisturiser. I feel that the best way to tell a good hydrating serum is by how thick the substance is. One dropper on each cheek, it needs to stay for some time before going south and dripping off of my face.
This stuff is the best and I couldn't recommend the Alph H brand enough. Maybe I should do a review on all the items I have from Alpha H?
Last from this bumper skincare and makeup post. I'm going to become a Roc girl.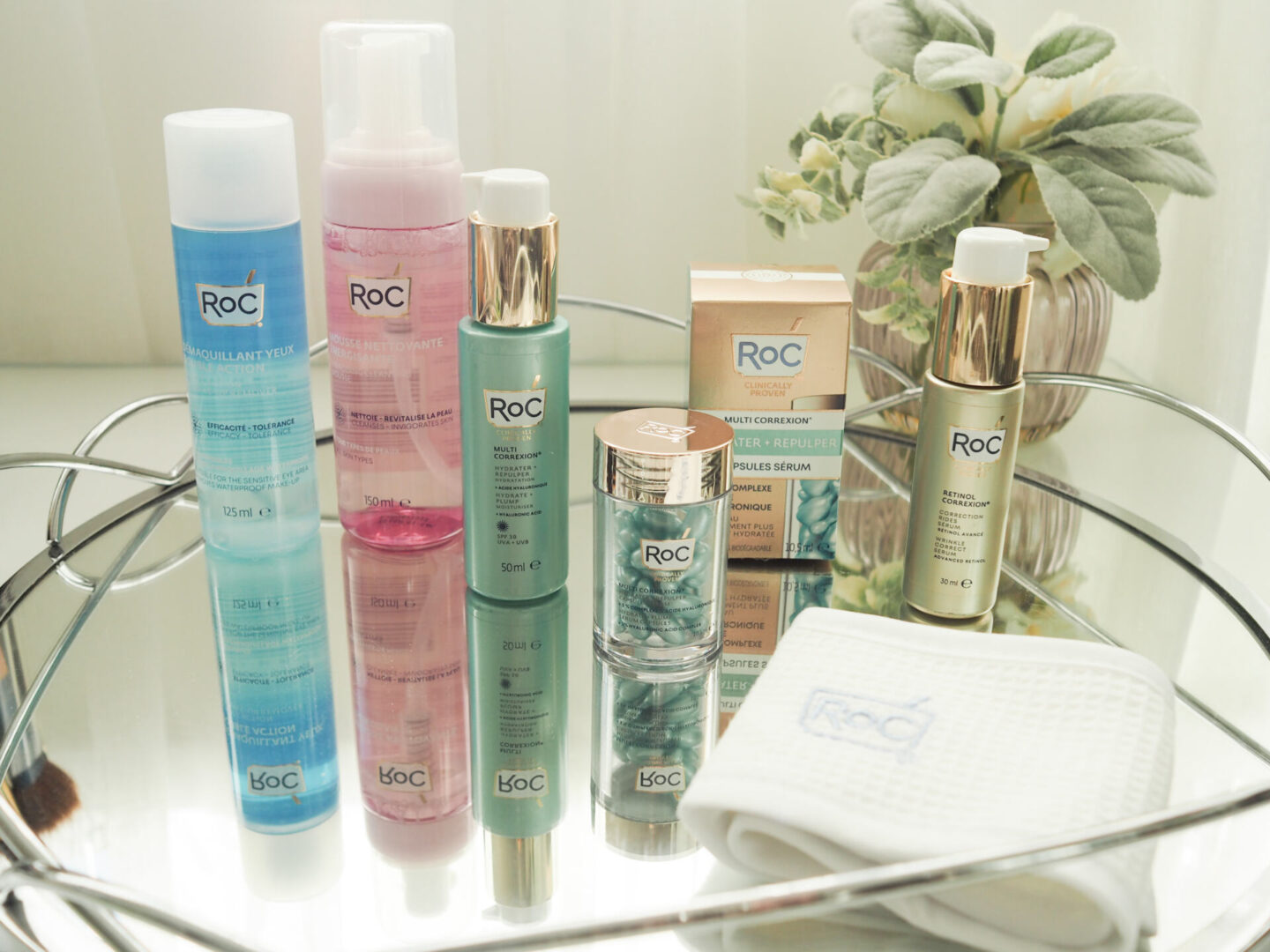 I'm about to ditch all of my skincare and start trialling the famous Roc brand. Do any of you use it? I will say that I have been using the Retinol Correction Serum and I really like it. Hence why I have agreed to try all of the range. I will be doing a complete review for the Roc brand so keep your eyes peeled for it in a month or so.
I hope you've enjoyed this bumper edition of skincare and makeup. Phew! I will try not to leave it so long next time! Please have a more in-depth read about all the items I've chatted about by clicking on the pics below
Please be aware that there are affiliate links included in this post at no cost to you if they are clicked on
---
Thank you for stopping by!
Come back for more. Click on the subscribe form below
YOU MAY HAVE A FRIEND THAT'S INTERESTED IN THIS? PLEASE USE THE SHARE BUTTONS
XO LAURIE
Subscribe for the latest updates!