After getting hit with the dreaded Coronavirus after boxing day, what I wore was easy comfortable items of clothing. When I wasn't in a cosy dressing gown or onesie!
But here, there are a couple of outfits that I wore prior to the lurgy striking including a couple of really good bargain items. The sales are hot right now and I'm finding it hard not to spend! Have you bagged any bargains?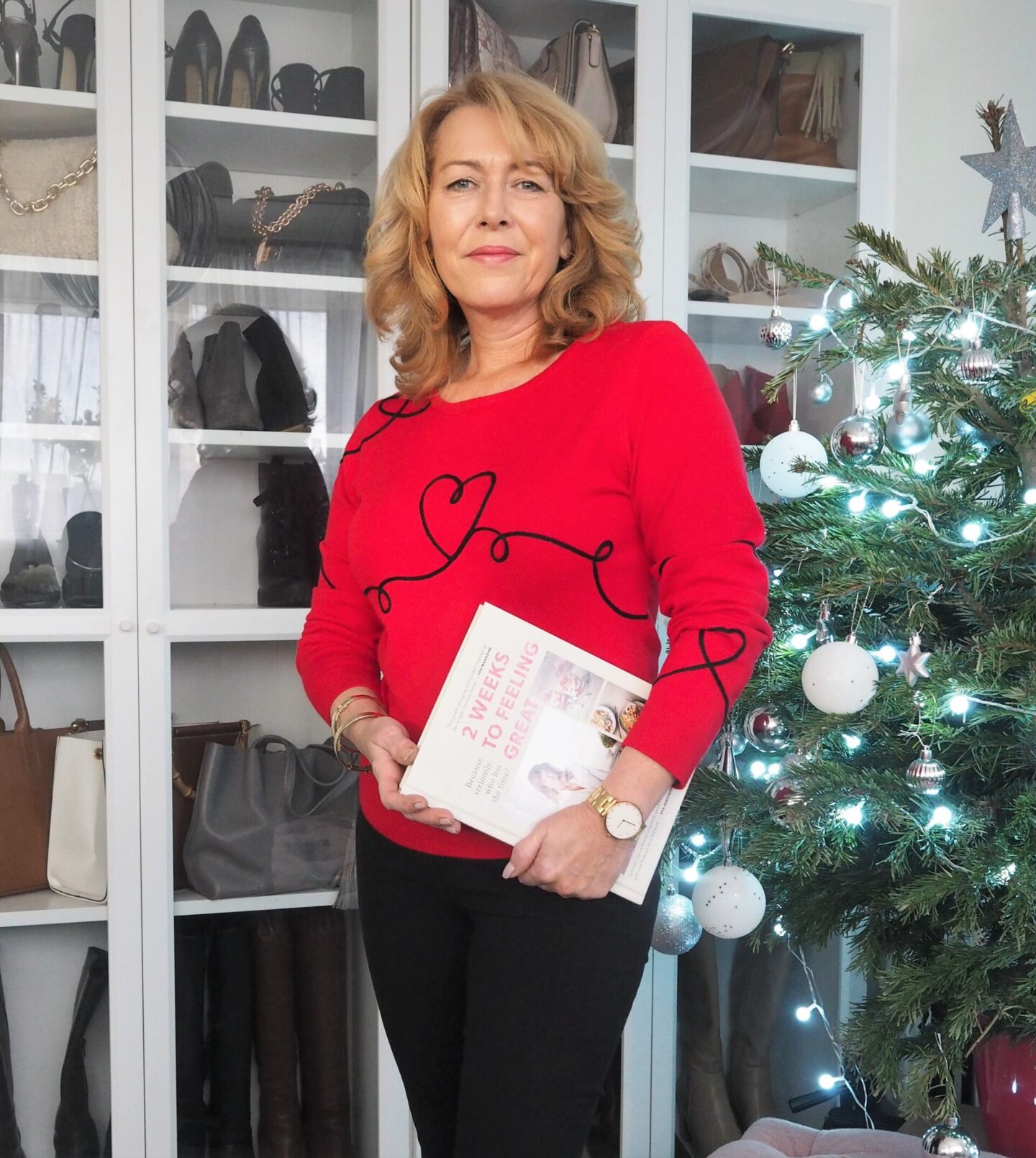 I chose the jumper from Roman Originals for a touch of festive colour. I need to get a little more red shades into my wardrobe. I enjoyed wearing a little more colour and the heart feature on the jumper will work for valentine's day too!
The smart stretch trousers also from Roman finished the look. Comfort yet smart enough for Christmas with the family. They are like leggings with loads of stretch but with the look of a smarter trouser. I have these in a few colours and think they're a great wardrobe staple.
Shop The Look
What I wore in the cold. I wanted to add a light coloured coat to my wardrobe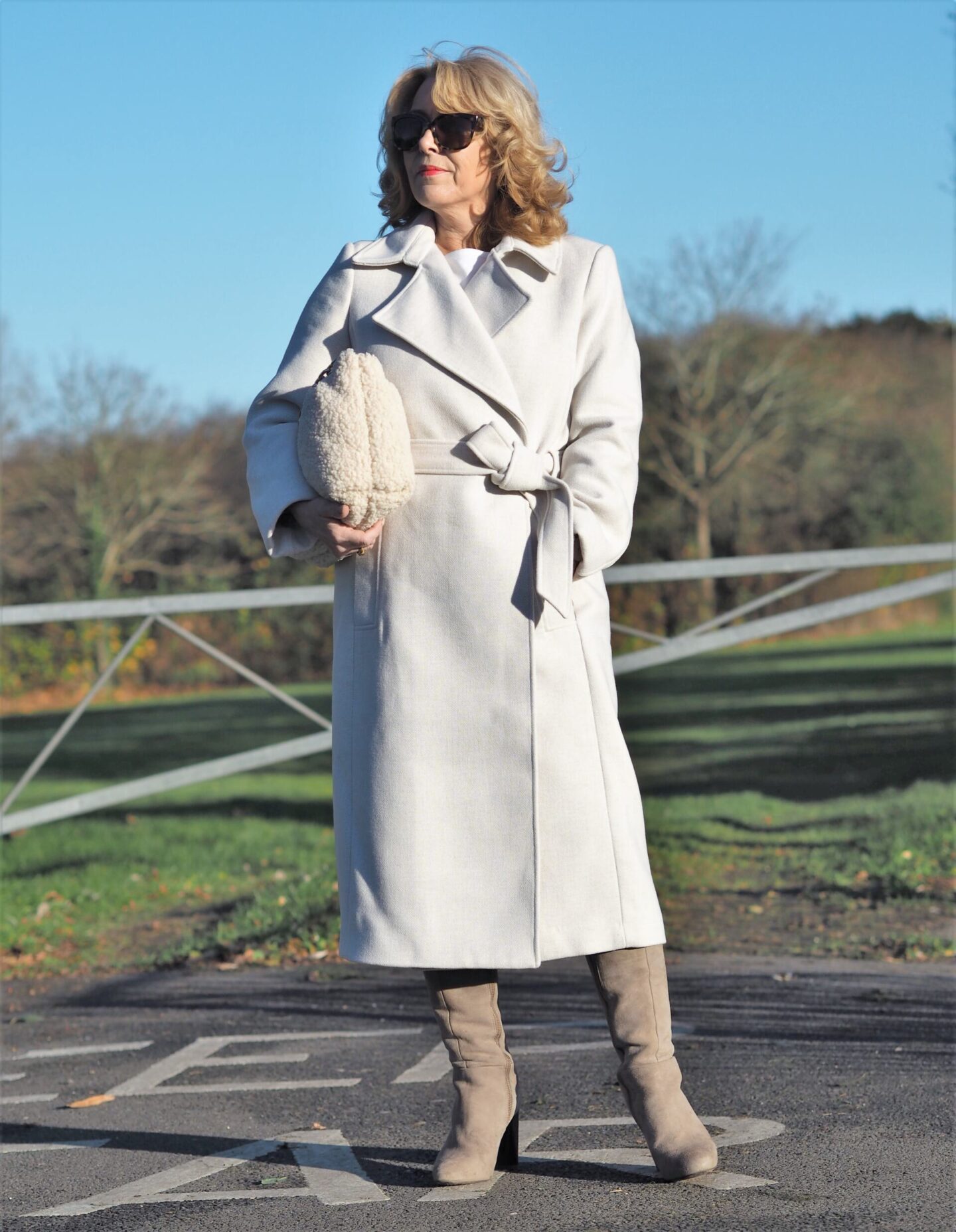 I've been thinking about buying a light coloured coat for some time but was worried about paying out a lot of money for one, wondering about how clean looking it would stay.
I've read so many times about different coats from H&M being good quality for the price and decided to look there. And as advised they sell out like hotcakes, this coat was sold out before it was even delivered to me!
Extremely impressed with the quality, the coat is very weighty, the finish is excellent and at £40.00 I would buy this coat in every colour if it was available. I'm keeping my eye out for others now. Impressed. I might just have to buy the Camel colour listed below. And I like the fur one listed below too. So tempting!. It looks super soft.
Shop The Look
I bagged a bargain sale jacket that I love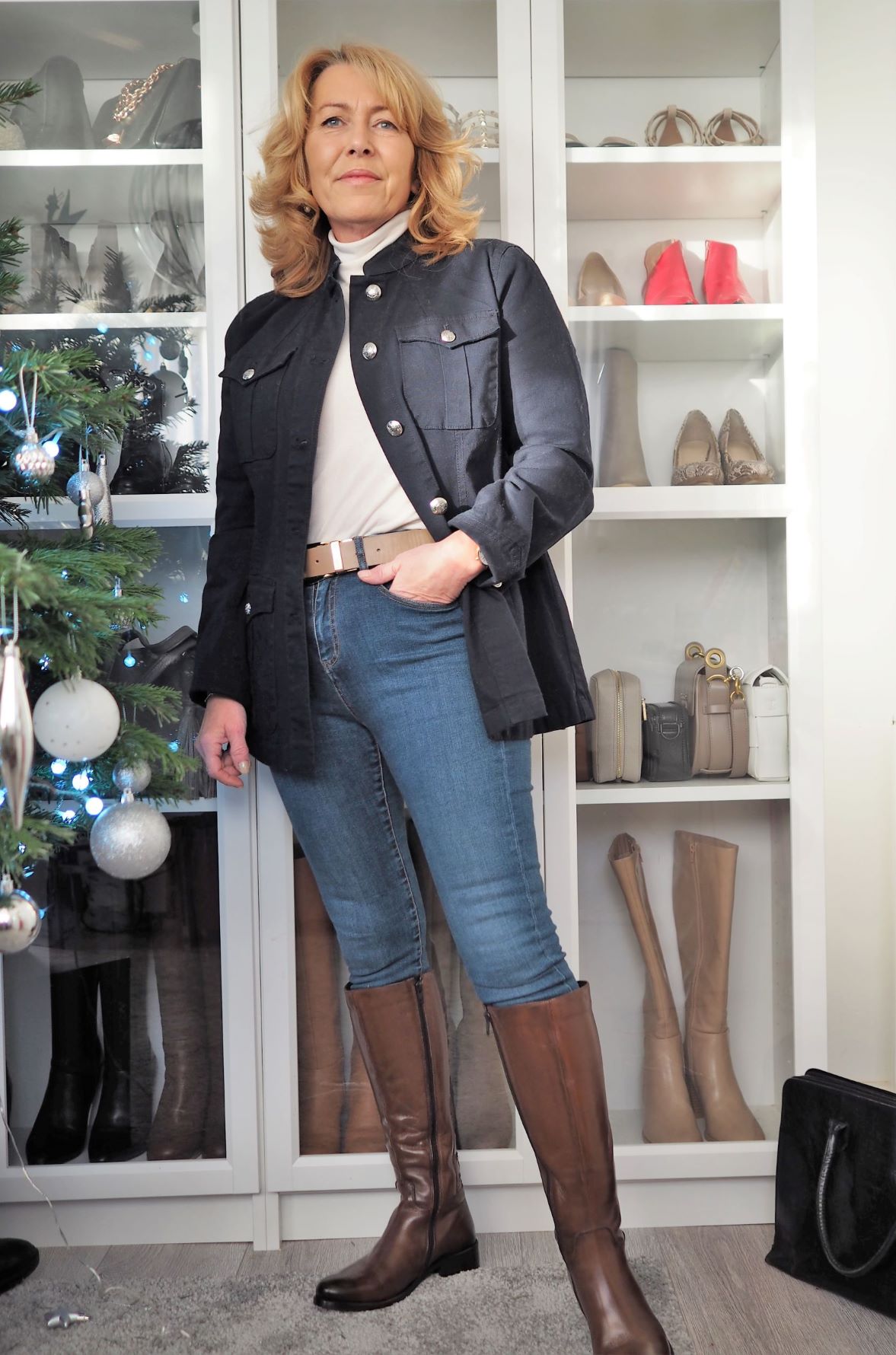 After purchasing a dress from Ralph Lauren at the Freeport Outlet shopping centre. I realised later that the email receipt that I requested also gave me early access to the Ralph Lauren sale later on. This was one of those lovely surprise emails that you get and I couldn't resist taking a look.
I found this Vestah Jacket and I absolutely love it. Of course, it sold out like hotcakes but it's still available in the Olive colour at a slightly higher price but I'm tempted to get that too! Reduced from £219.00 to £60.00 the navy one was a good sale find.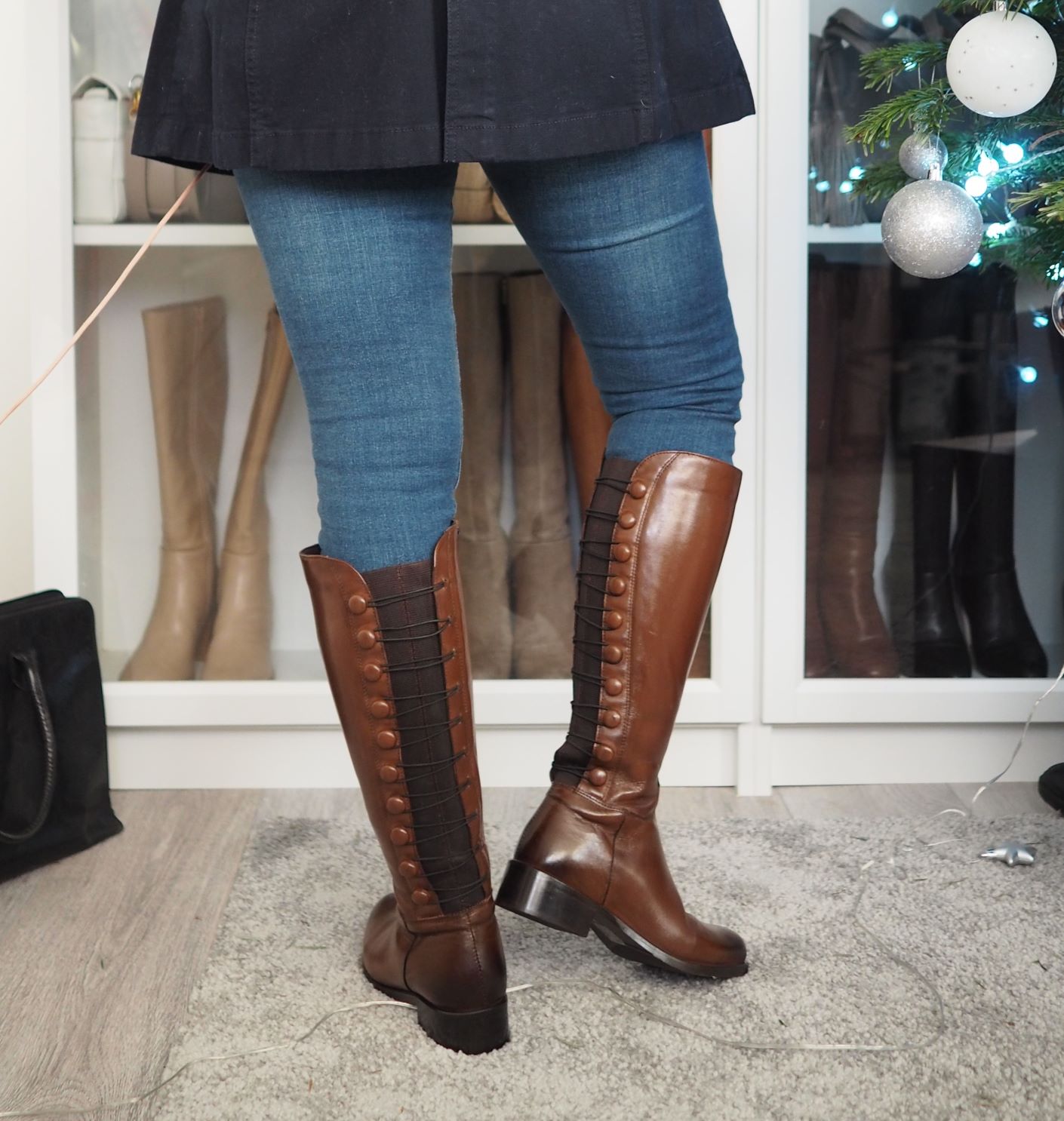 I paired the outfit with the new knee-high boots from Pavers. I'm so pleased with them. It was the gorgeous rich chestnut colour that drew me in! It looks so rich and the leather is of excellent quality. There's an elasticated run down the back of the boot for a good fit too.
Shop The Look
Two great sale buys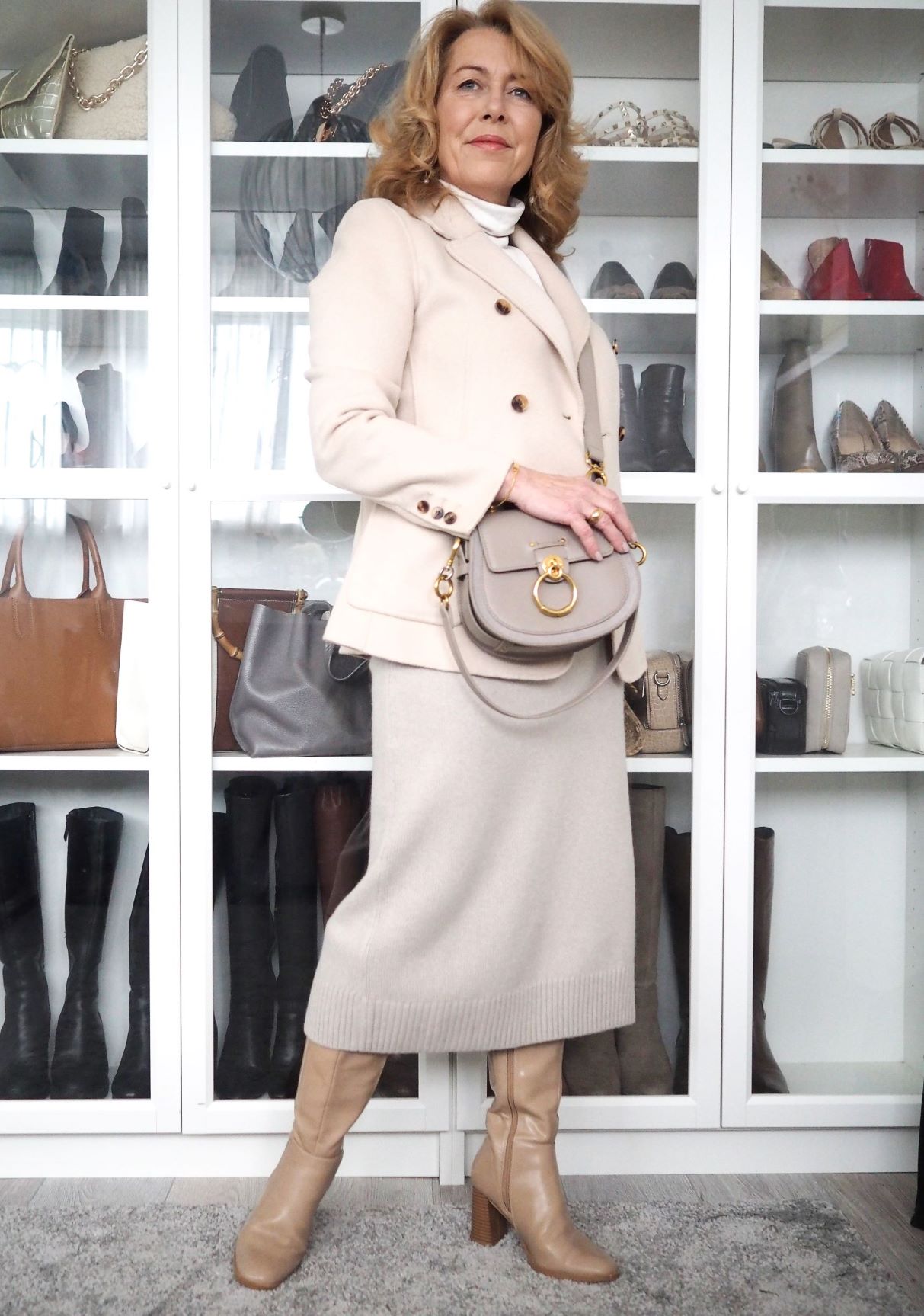 There are two great buys here that I'm really happy with. First is the knitted skirt. I purchased this reduced to £10.00 in the H&M sale. It's really comfortable and easy to wear. Worth every penny of £10.00!
Second are the boots. What I wore for the Sex And The City Tour. The boots carried me all around London in comfort. The price of these boots is amazing. £34.00 and there are some really lovely styles on the Dorothy Perkins website. Ok, they are Vegan Leather but I'm so happy with them I'm tempted to get them in the brown too.
Shop The Look
Fashion on film
Keep you and yours safe and well xx
---
Please be aware that there are affiliate links included in this post at no cost to you if they are clicked on
---
Thank you for stopping by!
Come back for more. Click on the subscribe form below
YOU MAY HAVE A FRIEND THAT'S INTERESTED IN THIS? PLEASE USE THE SHARE BUTTONS
XO LAURIE
Subscribe for the latest updates!