I had the most fabulous couple of days staying at Whittlebury hotel spa resort a couple of weeks ago. It wasn't until I was there, that I realised how much it was needed. I felt so chilled out at one point it almost felt like I was a little tipsy. In a total zen state of mind is what people say. I need to experience that feeling a bit more!
I'm going to talk you through my stay. Whittlebury Park is a stunning place to relax and re-charge. I chatted with a fair amount of people that book to go there year after year. The spa days and stays are very well priced. This is what most people that I spoke with praised Whittlebury for. But don't think there are any corners cut. I was over the moon with my stay.
We set off early Monday morning for our stay. Whittlebury Park is situated in Northamptonshire amongst rolling countryside, a very picturesque drive it was for the latter part of the journey. Whittlebury itself is set in acres of green land. You can play golf there too.
Whittlebury caters for a lot of events. You can have your wedding there, play golf, camp ( Silverstone is nearby) get pampered and have business conferences. A modern building, but the decoration is very grand. It really is a beautiful place. Take a look at the bottom of Whittlebury's website and see how many awards it has under its belt. Impressive.
"Located in Northamptonshire, The Leisure Club at Whittlebury Park offers first-class gym, health and wellness facilities to make getting and keeping fit a more pleasurable and enjoyable experience."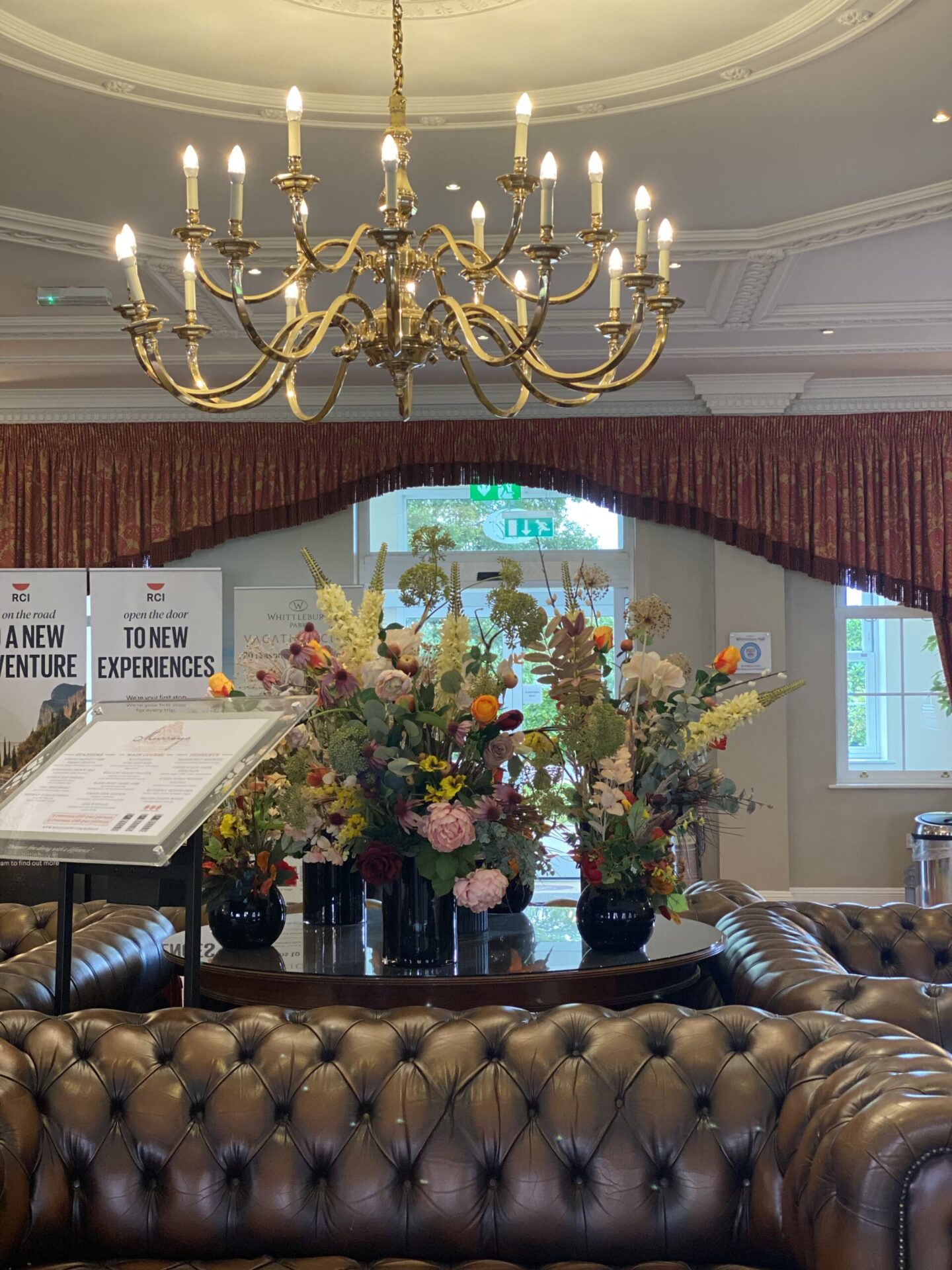 The resort has an impressive reception and the staff are great. In the two days that I was there, the staff were very attentive. I asked if I could stay on a Monday or Tuesday rather than a weekend stay so that it would be quieter for photos/film but I was surprised at how busy it was. I guess everyone is making the most of the freedom we have after last year.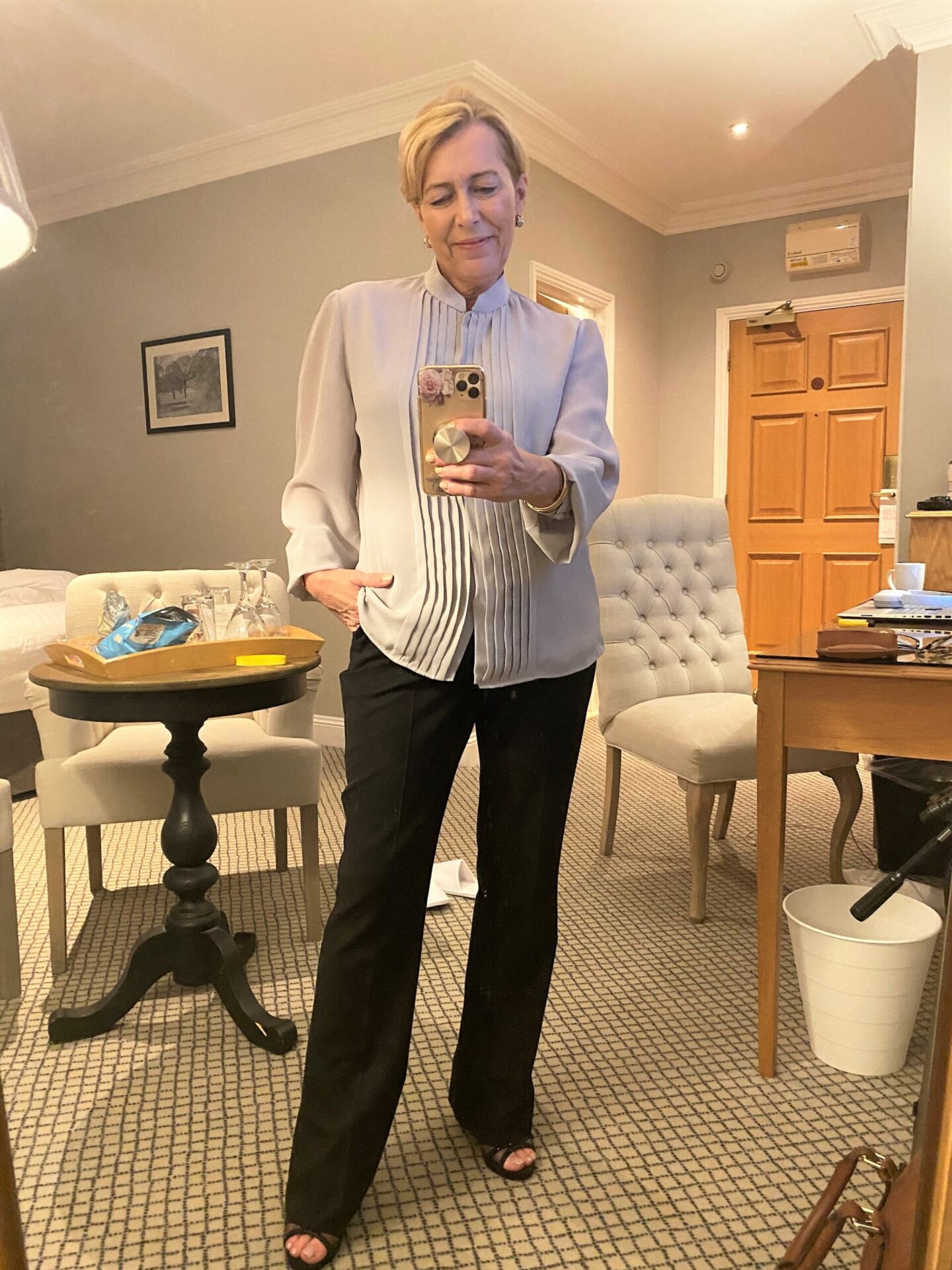 I took this photo just before dinner on the first night so you can get some idea of the room. A large kingsize bed to my left-hand side. We had a "Club Room" All rooms have all the necessities. Hairdryer, fridge, wifi, iron etc.
You can book a spa stay at Whittlebury park from £99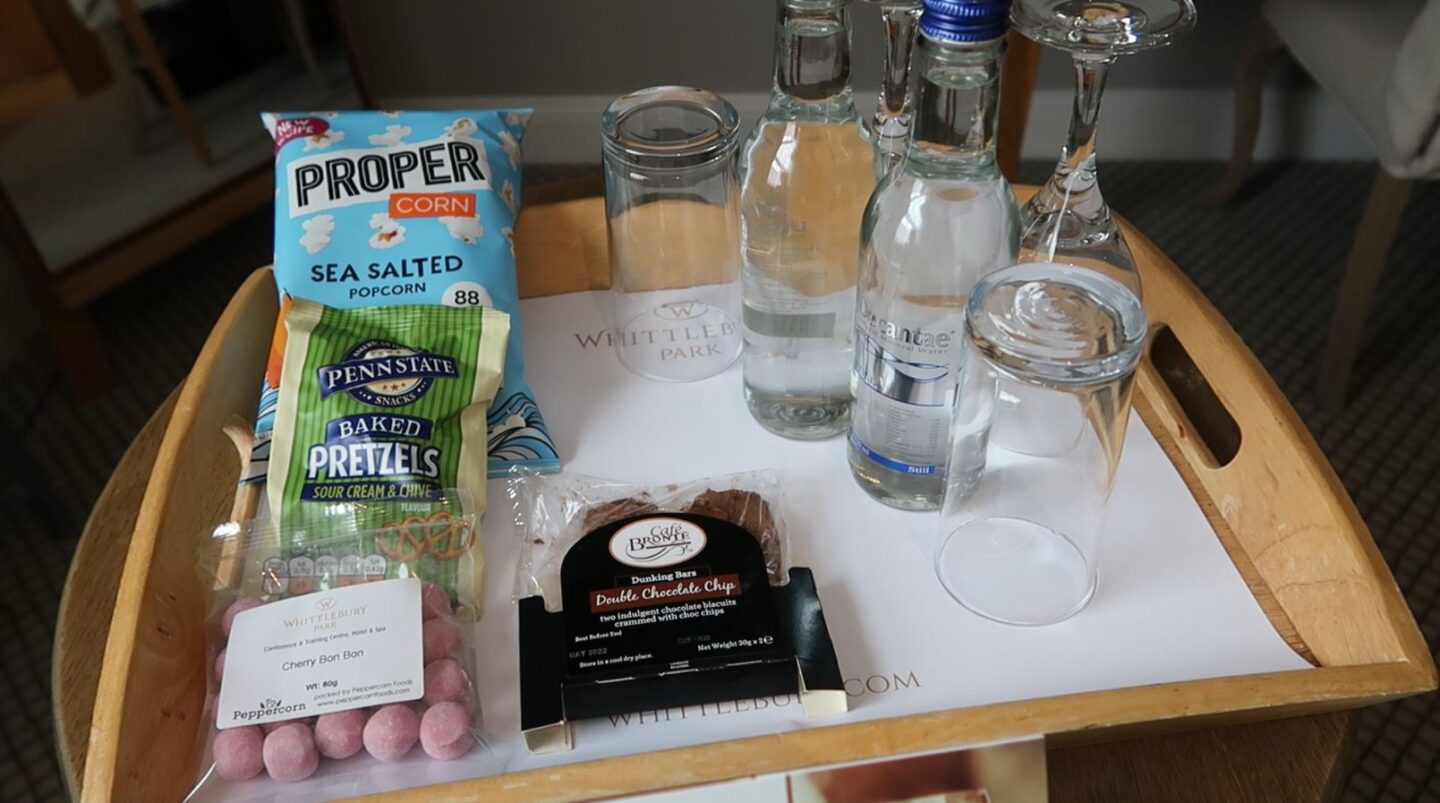 A tray of treats and a bottle of Prosecco on ice is what treated us on entering the room. It was all very lovely. Very peaceful too. The tray was also topped up on the second day. Dee really enjoyed those!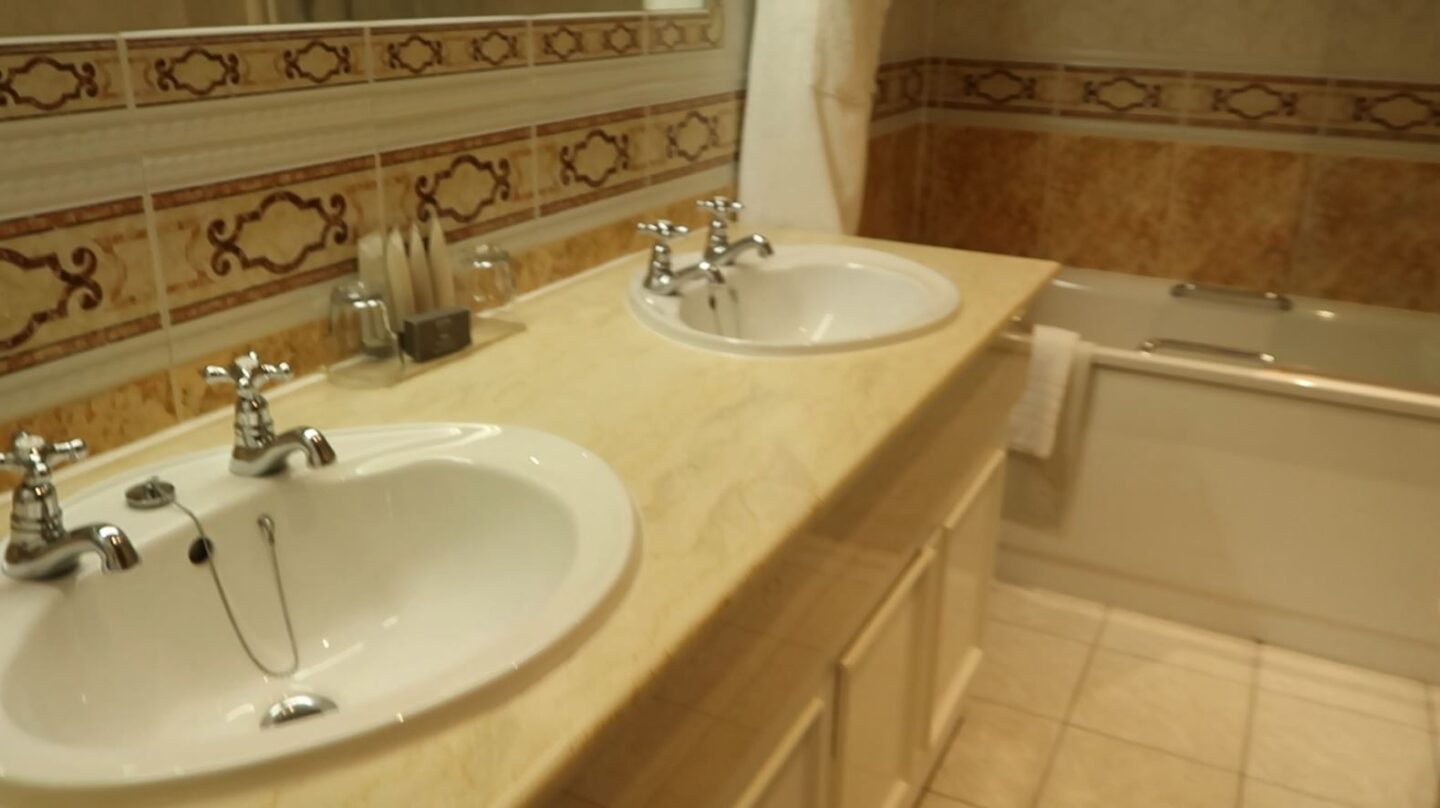 The bathroom was large, around the size of a small room with twin sinks and a deep bath. Fluffy bathrobes and slippers were supplied. Just seeing all this made me purr. I just knew we were in for a good two days!
The cherry on top? Espa goodies in the bathroom. I thoroughly enjoyed a bath with the Bergamot and Jasmine cleansing bar. I brought the shampoo, conditioner, body wash and body lotion home with me. I love the hair care. I've not tried it before and I really like it. It doesn't take the bounce out of your hair but leaves it feeling nourished.
I'm a huge fan of Espa. I still use the Pro-Biome moisturiser. You can read my Espa review here. But that's not the only brand that Whittlebury Spa sponsors. There's also Elemis. A brand that I've wanted to try for some time.
Time to head to the spa
An itinerary was emailed a couple of days prior to arrival. Day one was pretty full-on with treatments. After unpacking and settling in we had brunch. Dee had eggs benedict and I had perfectly cooked poached eggs with toast. I'm very fussy where poached eggs are concerned!
After that, I got ready to head to the spa quarters. A spa bag had been left in the room, equipped with a robe, more slippers to get into. And so began a blissful couple of days. I chose my Fantasie swimsuit that I didn't get to wear anywhere else this year. I'm a huge fan of the Fantasie brand. I just found lots of lingerie and swimwear on sale in that link!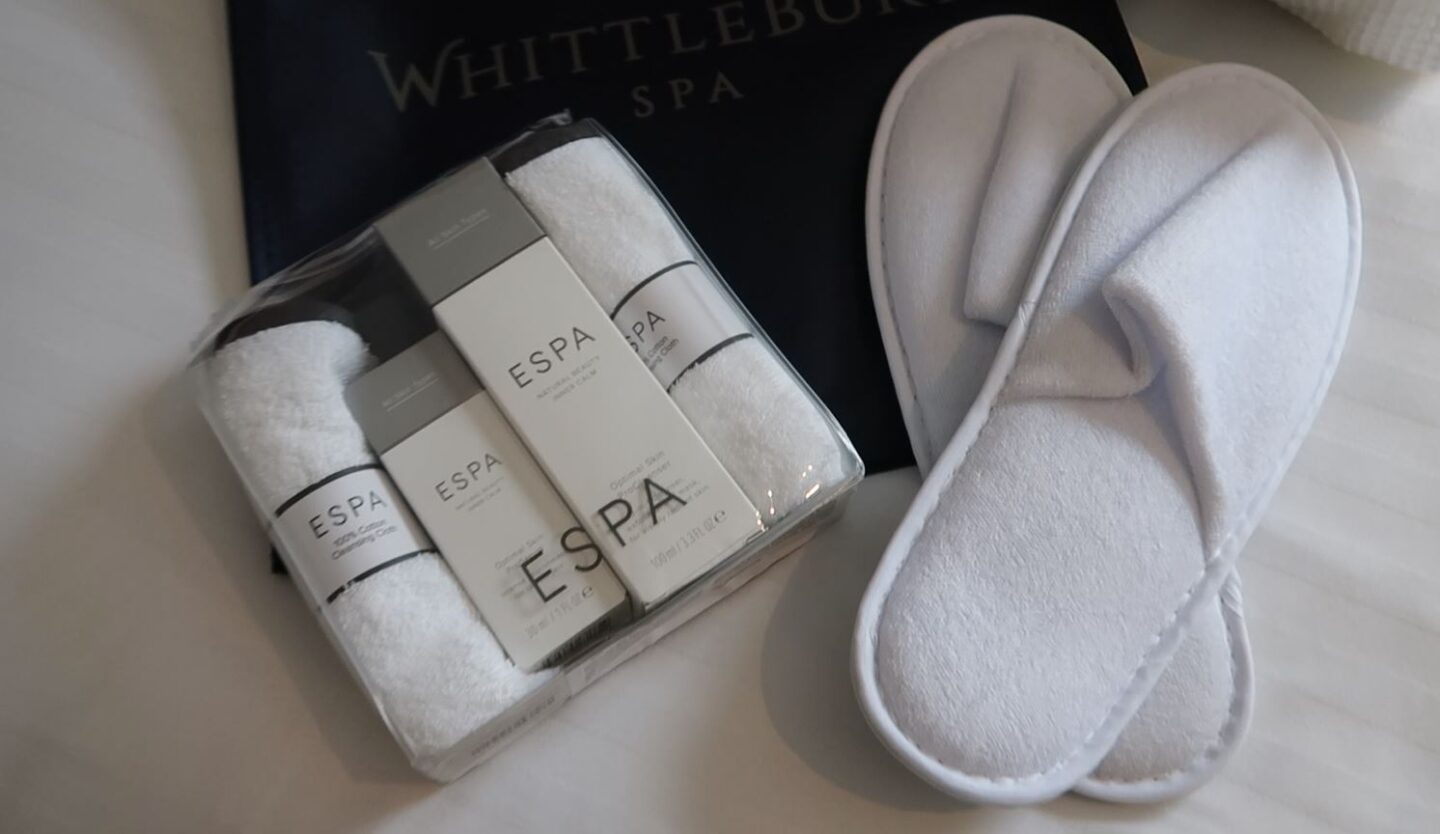 As if I didn't feel spoilt enough there were more goodies in the bag equipped for the spa visit. The cleanser is great. Very much like the Liz Earle Cleanse And Polish but in my opinion better.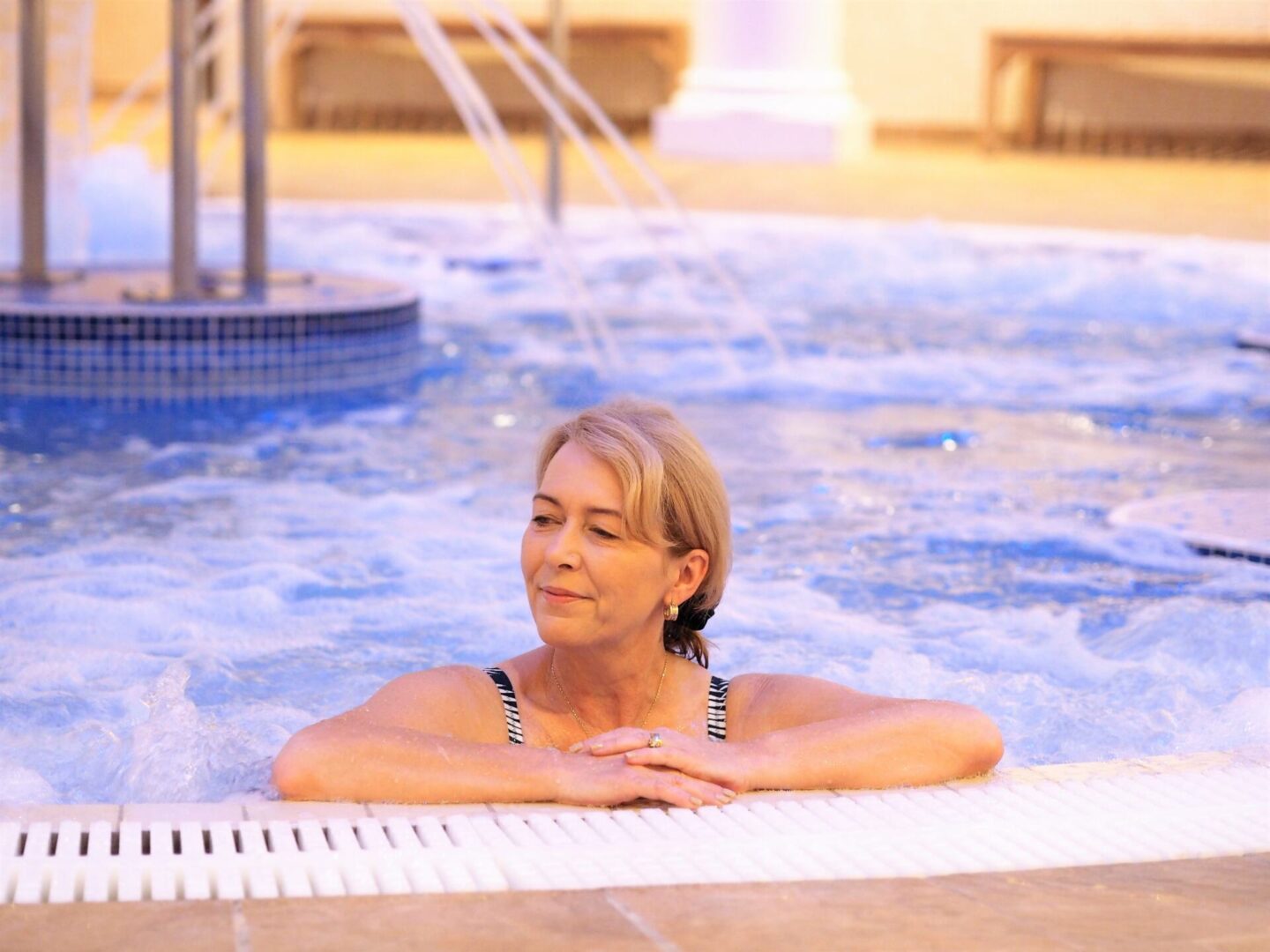 Look at me. Grinning like a Cheshire cat! The pool area in the spa was just amazing. A very warm area with all the treatment rooms coming off of the pool area.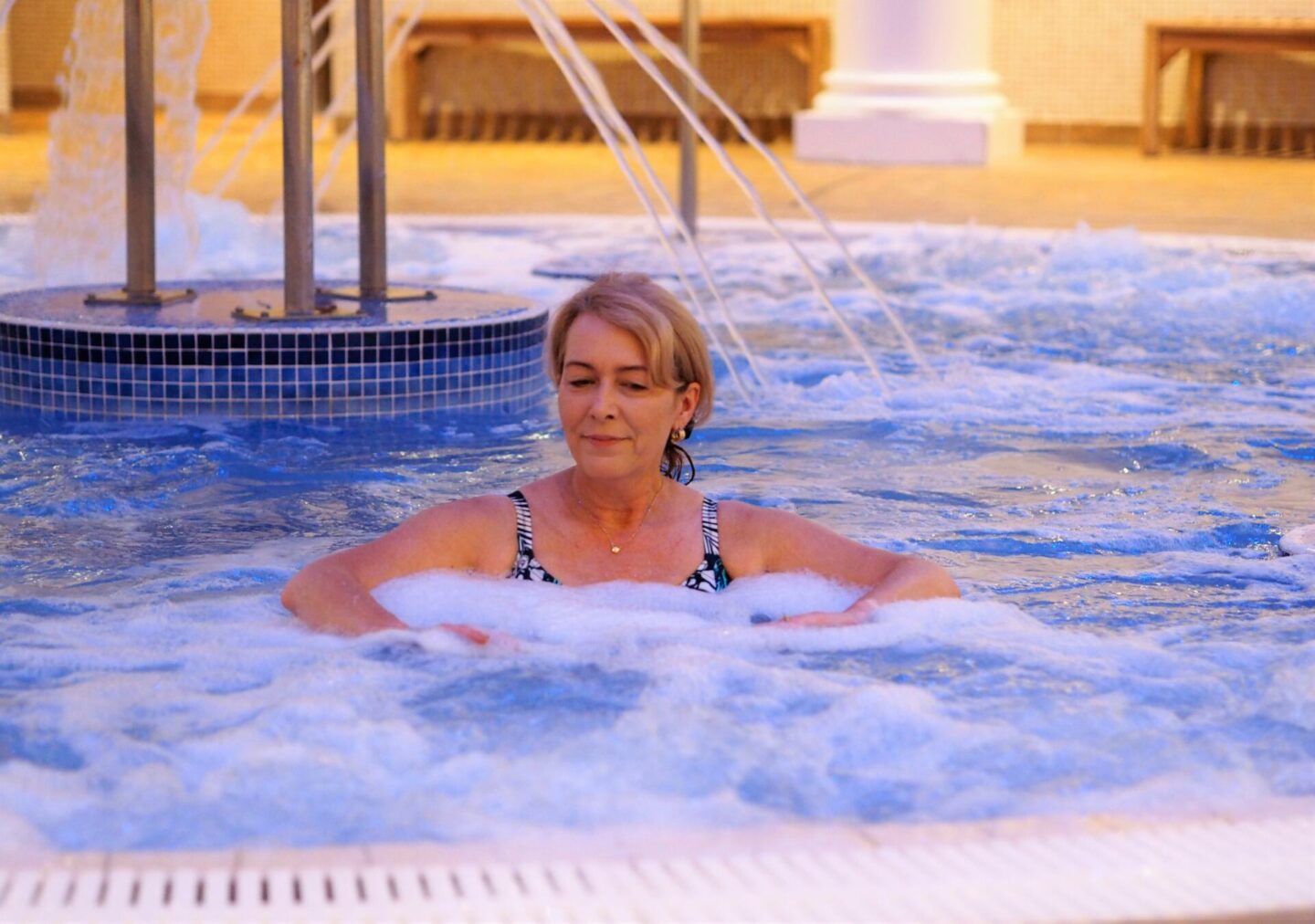 There were different types of showers, foot spa's an aromatherapy crystal steam room, a Sanarium, a Roman Hot bath and an Ice cave.
I couldn't take photos of barely any of these due to it being so steamy but you can view them on the Whittlebury website. Everything is listed there.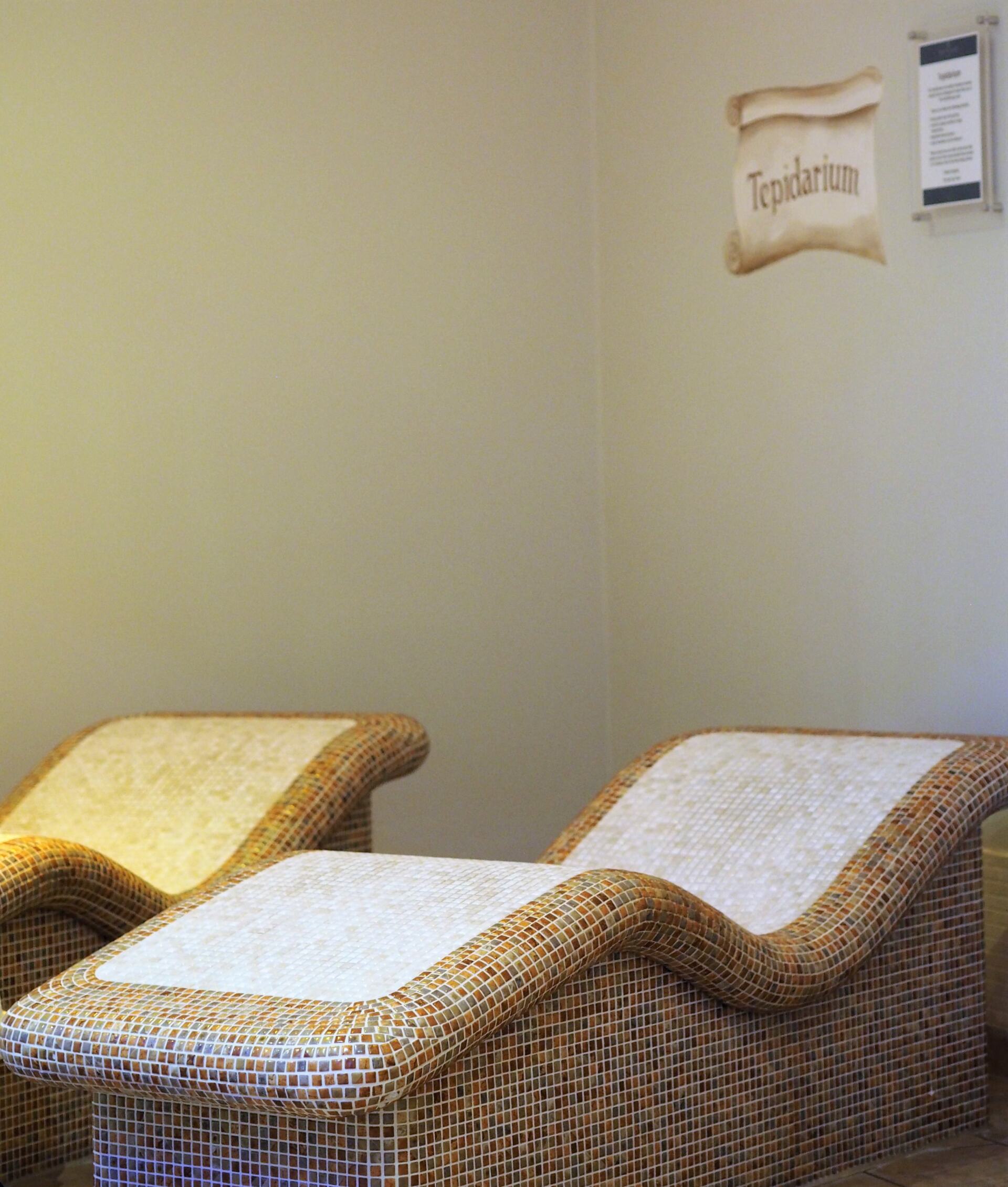 Have you tried a Tepidarium before? I thoroughly enjoyed laying on one after being in the Hydra Pool
" The Tepidarium dates back to Roman times where they would lounge on heated stone benches to warm the core of the body. Our Tepidarium lets you unwind and de-stress by lying back and allowing the gentle warmth to permeate through the skin and deep into your muscles."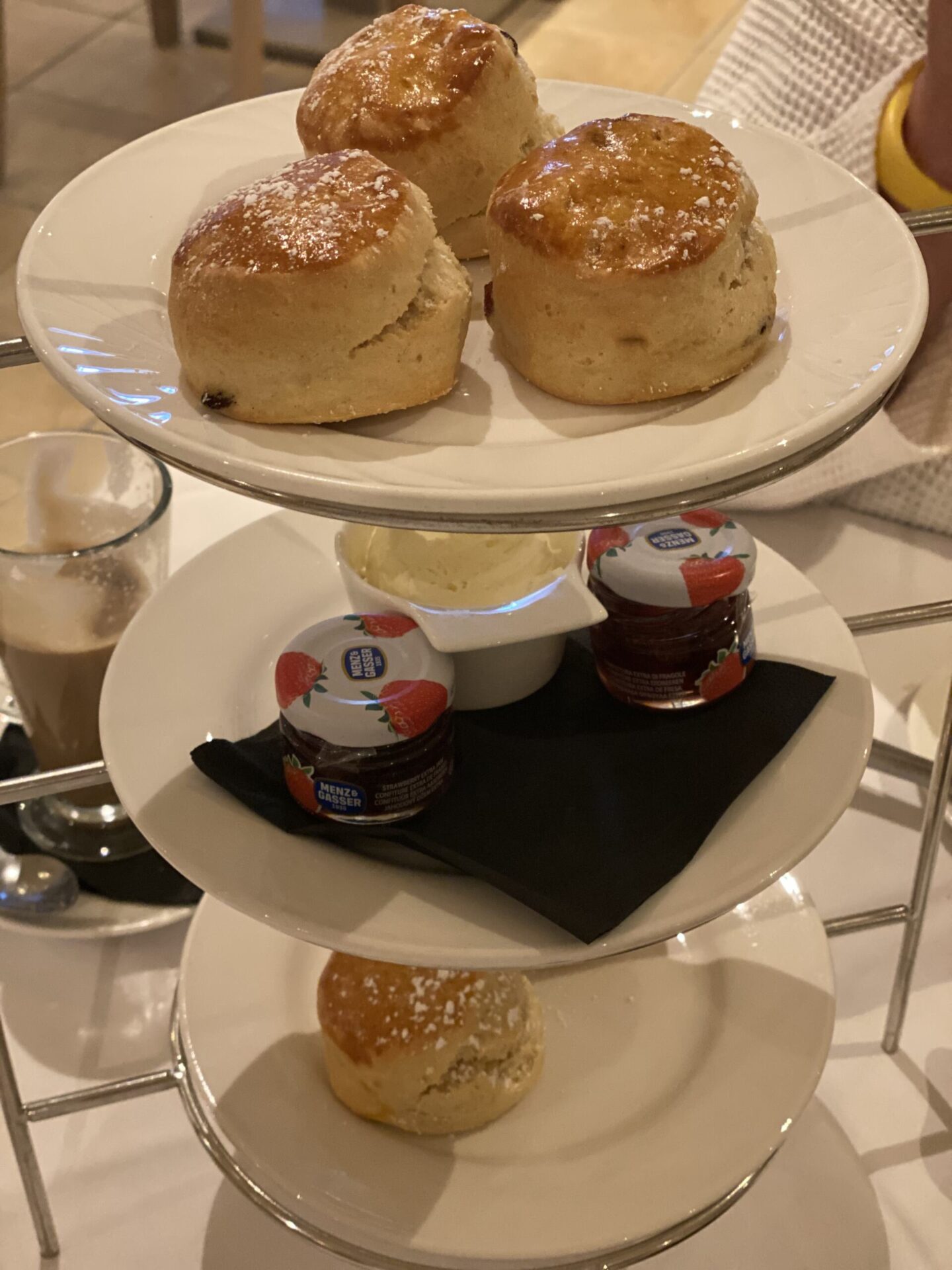 After spending time in the Spa, we were treated to an afternoon cream tea. Food in abundance! I didn't eat too much because I had a massage booked. Seriously looking forward to that!
Upstairs, leading off the spa area is the reception for the treatments. All the products used were on display here. ( I might have purchased a little something! All the treatment rooms led off from the reception. Aurevoir, I'm going to heaven for an hour.
Dee and myself were both booked in for a " Tailored For You" massage. I chose to have a soft back and leg massage with a dry head massage incorporated into it. I knew we were booked in for dinner and didn't want to have to wash my hair. The massage was absolutely superb. It was after this that I felt like I'd had a good drink! Totally zoned out!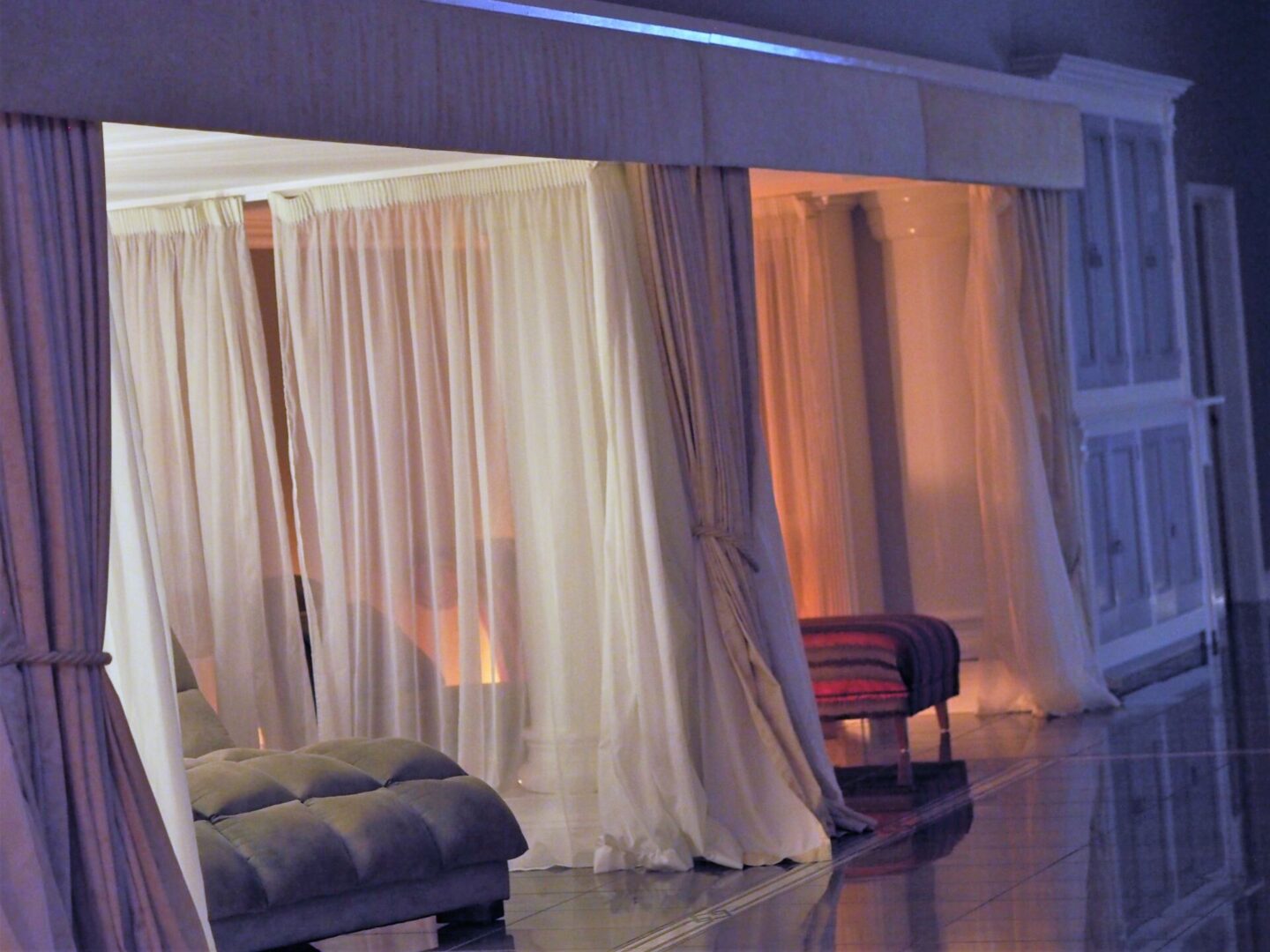 After the treatment, I decided to take some time out in one of the sectioned resting areas with all different kinds of beds, chairs to relax on.
I chose the egg chair because I've been thinking of buying one for the garden. Sold!
Evening at the spa and eating well
As for eating, now this is where I was really impressed. With my allergies, it's really not easy for me to eat anywhere. I was asked prior to my stay of any dietary requirements and my allergies were spoken about.
I was then asked if there was anything I desired for my stay, even down to brands. This rarely ever happens and anywhere food-related served to me is often wrong but the chefs at Whittlebury looked after me well and that meant a lot.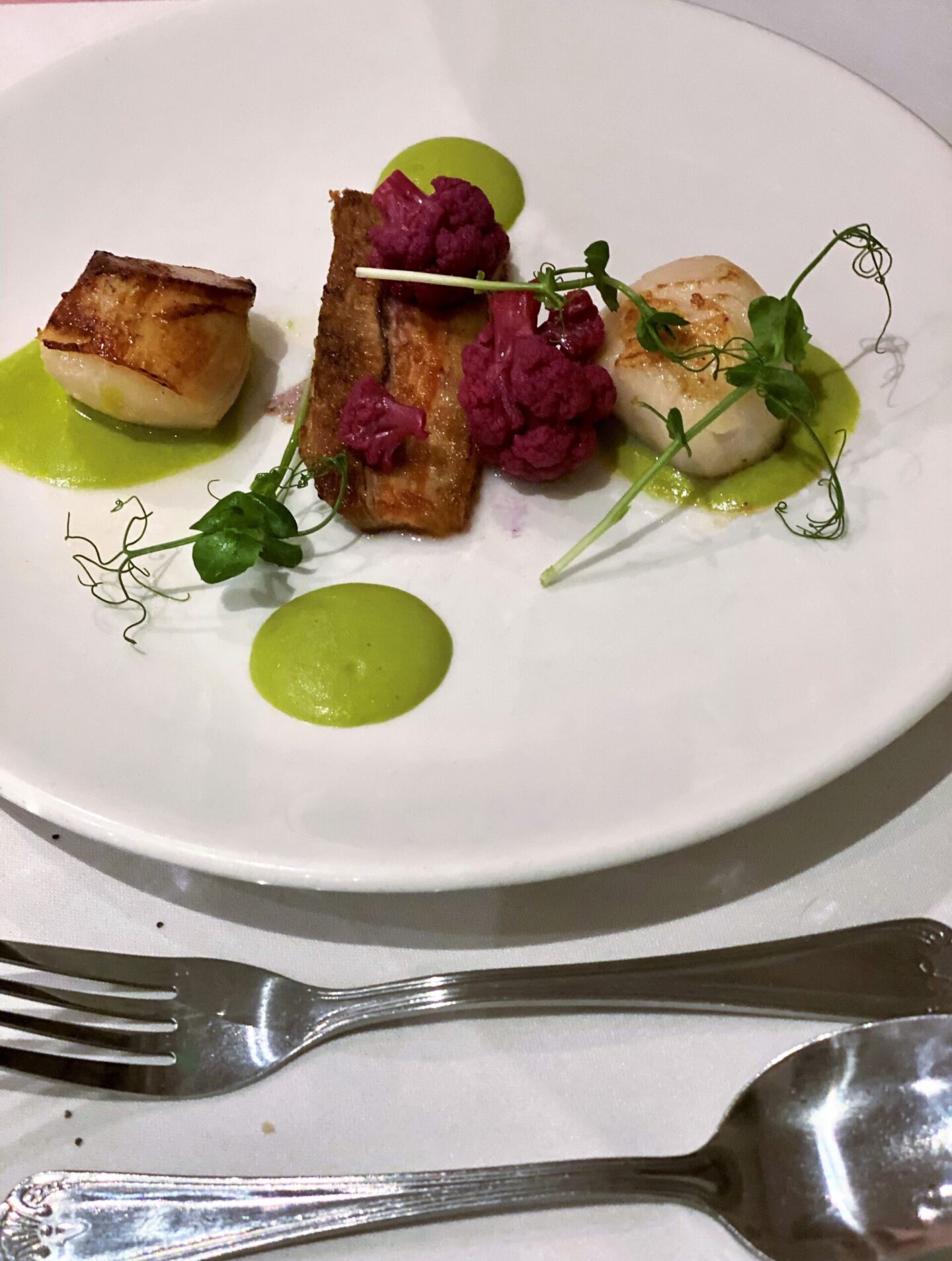 There are three places to eat at Whittlebury's. The main restaurant Ashtons pleased Dee and me. Dee enjoyed Scallops for starters, Fillet of beef for main and according to Dee one of the best Eton mess's she's ever devoured. I had long-stemmed broccoli, spaghetti and chicken. It was perfect.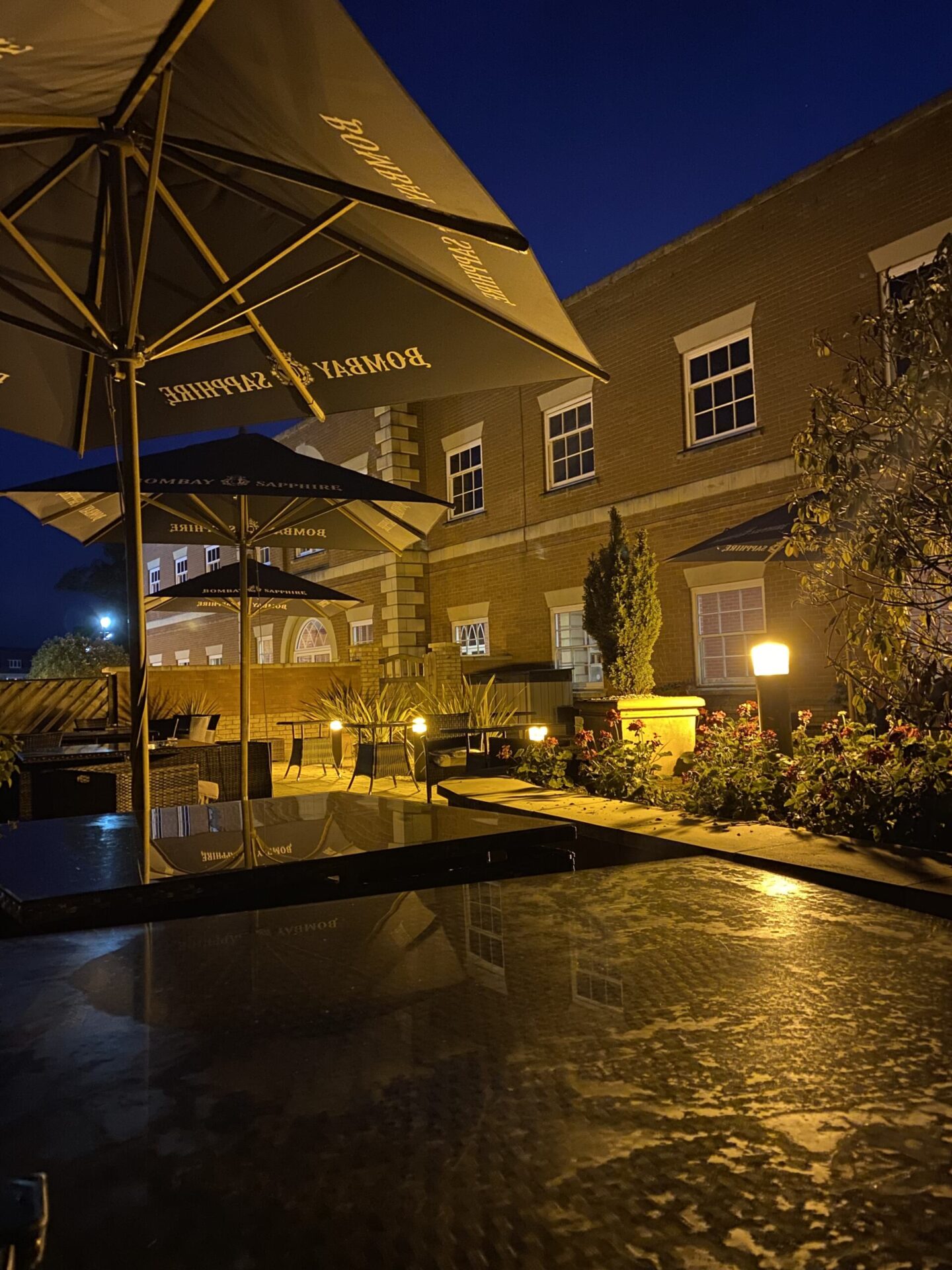 Totally relaxed we had a tea and a coffee outside before retiring to our room. We were blessed with the good late September weather.
I went out like a light after that. It was fairly early but feeling so relaxed and wanting to fit in as much as possible the following day it was wise to grab an early night. There's a good bar situated in the hotel though.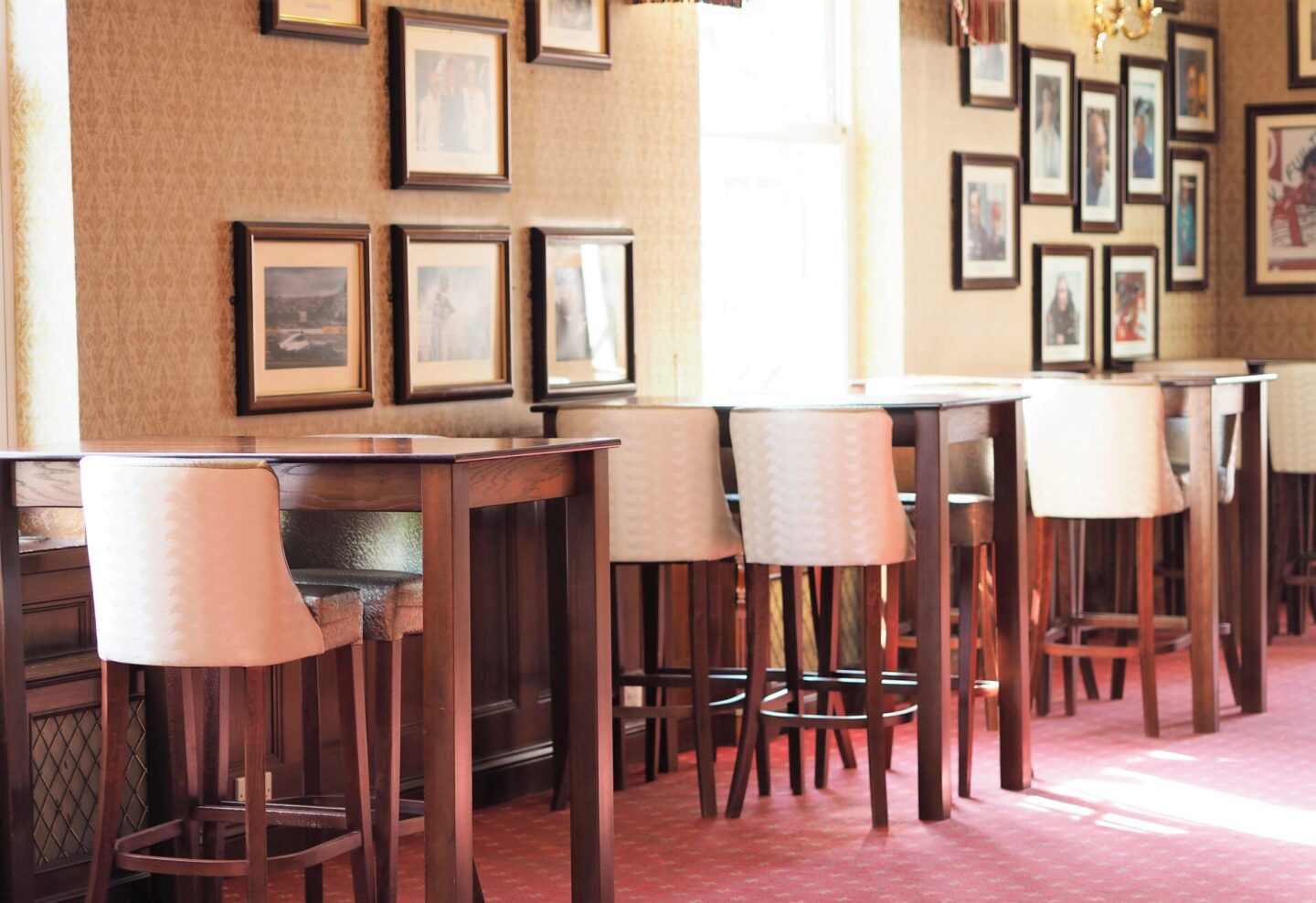 If you want to see more of the day and hotel on film, then head over to my Instagram. I've highlighted Whittlebury in my stories.
The biggest breakfast selection I've ever seen!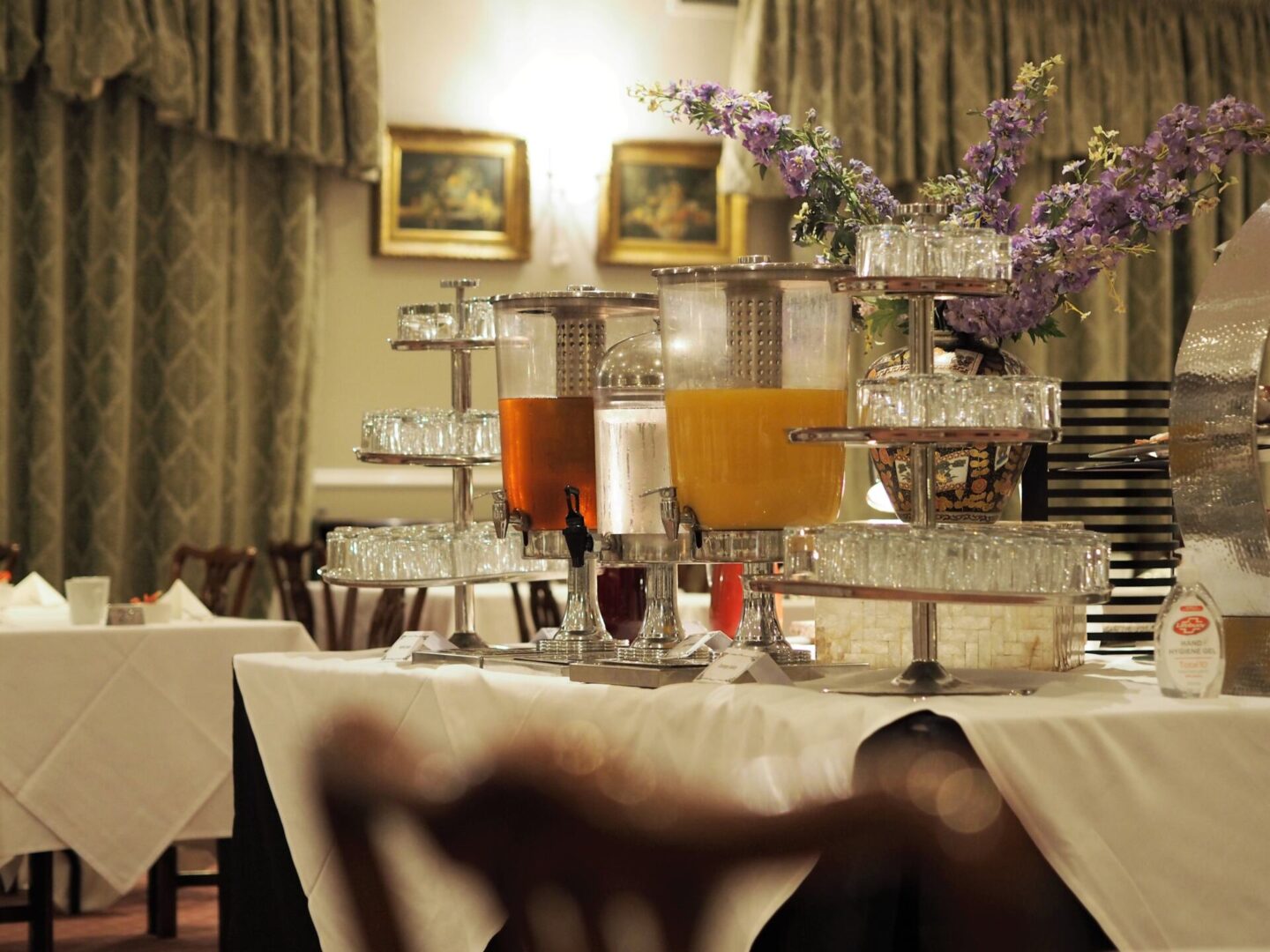 There were around twelve Bain Marie's full of choice. Even Churro's with chocolate sauce was found on the side tables.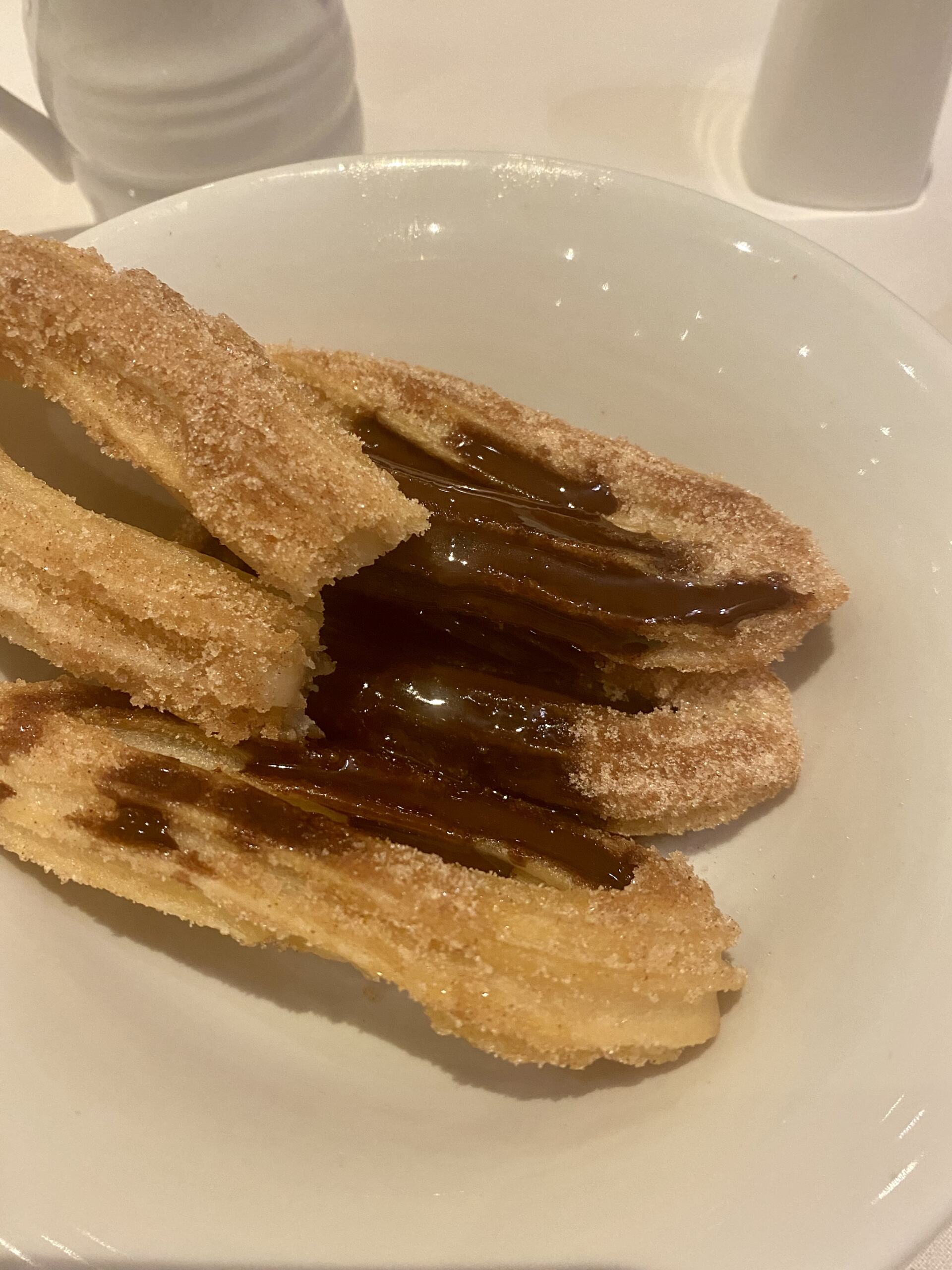 A second day of relaxation at the spa. Spent poolside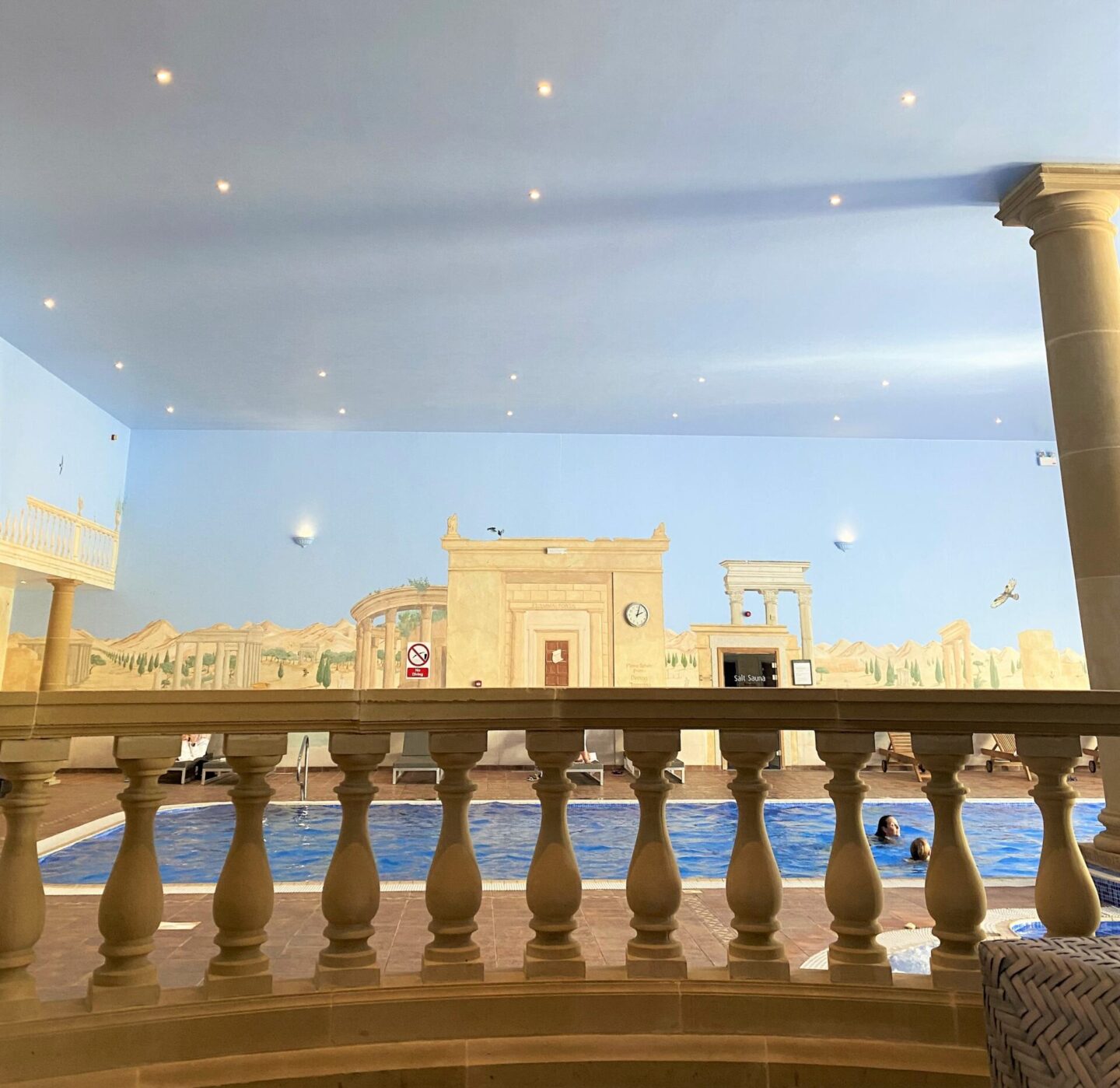 We spent the second day having a totally relaxed morning to lunchtime poolside. There are also four jacuzzi style pools in this area and a cafe for refreshments.
Later we decided to take a drive around the countryside and explore. I can't recommend Whittlebury Park enough. And I'd like to thank them very much for this gifted stay.
CLICK HERE TO FIND OUT MORE ABOUT STAYING AT WHITTLEBURY PARK
Keep you and yours safe and well xx
---
Please be aware that there are affiliate links included in this post at no cost to you if they are clicked on
---
Thank you for stopping by!
Come back for more. Click on the subscribe form below
YOU MAY HAVE A FRIEND THAT'S INTERESTED IN THIS? PLEASE USE THE SHARE BUTTONS
XO LAURIE
Subscribe for the latest updates!