One of the hardest parts of my ageing journey has been losing the volume of hair I used to have. When I was younger I hated how much hair I had (Hagrid springs to mind) I now long for thicker hair, mainly at the font where I have seen a quick decline in growth.
When mum passed away I developed a near bald patch at the front. A reminder of how brave I pretended to be whilst watching her slowly slip away, yet on the inside I was a total wreck. Your body will take its toll in some shape or form and for me, it was my hair.
After trying different styling products to help make that thinning patch of hair look more. I gave up and changed my parting to the other side. In some blog posts, you can see that. But my hair just wouldn't lay the right way and I hated it. Longing for thicker hair, I thought it would grow back, yet three years down the line the was no sign of that hair loss coming back.
When Natucain got in touch to ask if I'd like to try their hair activator I was sceptical but was willing to give anything a try. In fact, this post nearly didn't happen because I didn't think it was going to work.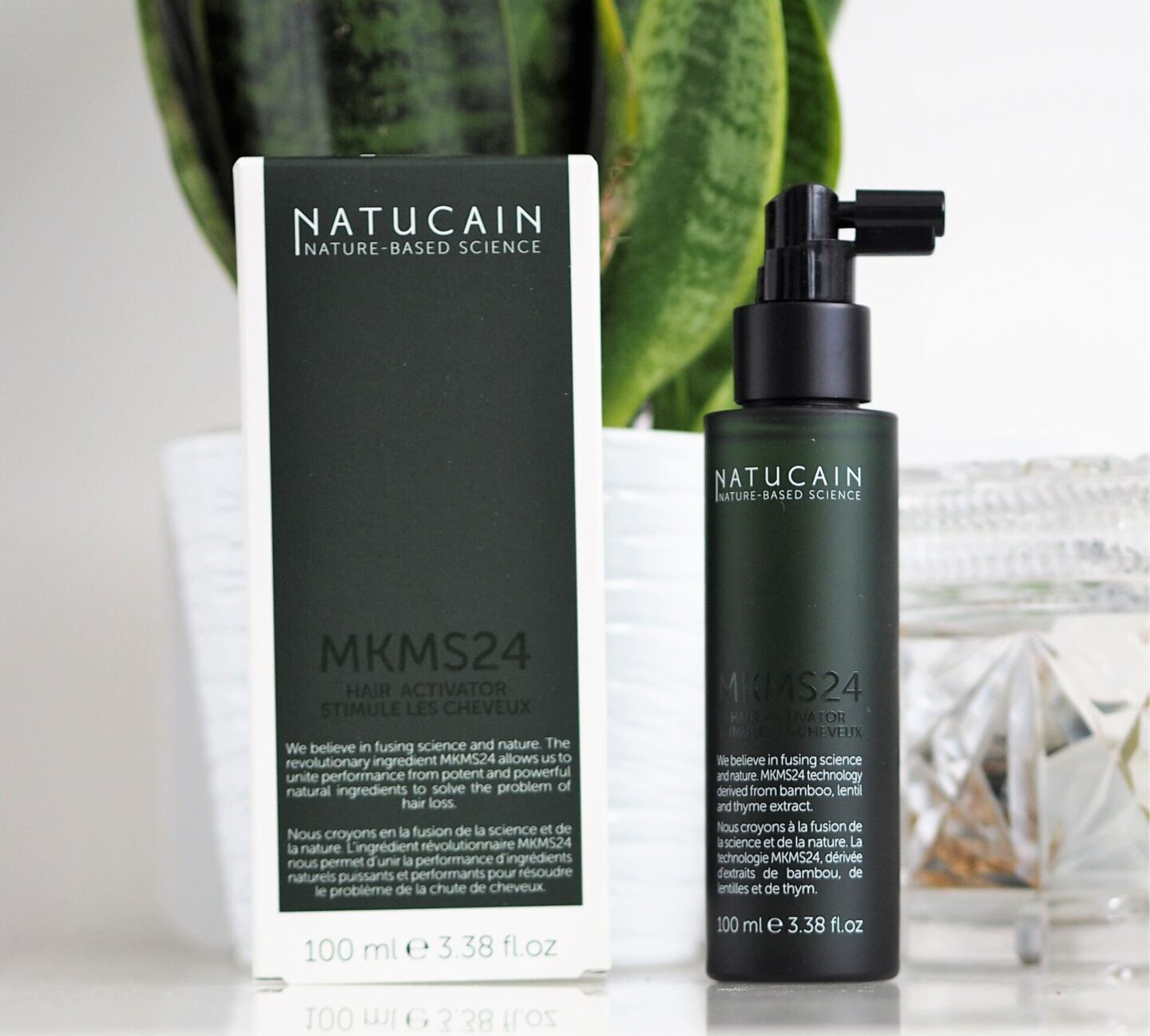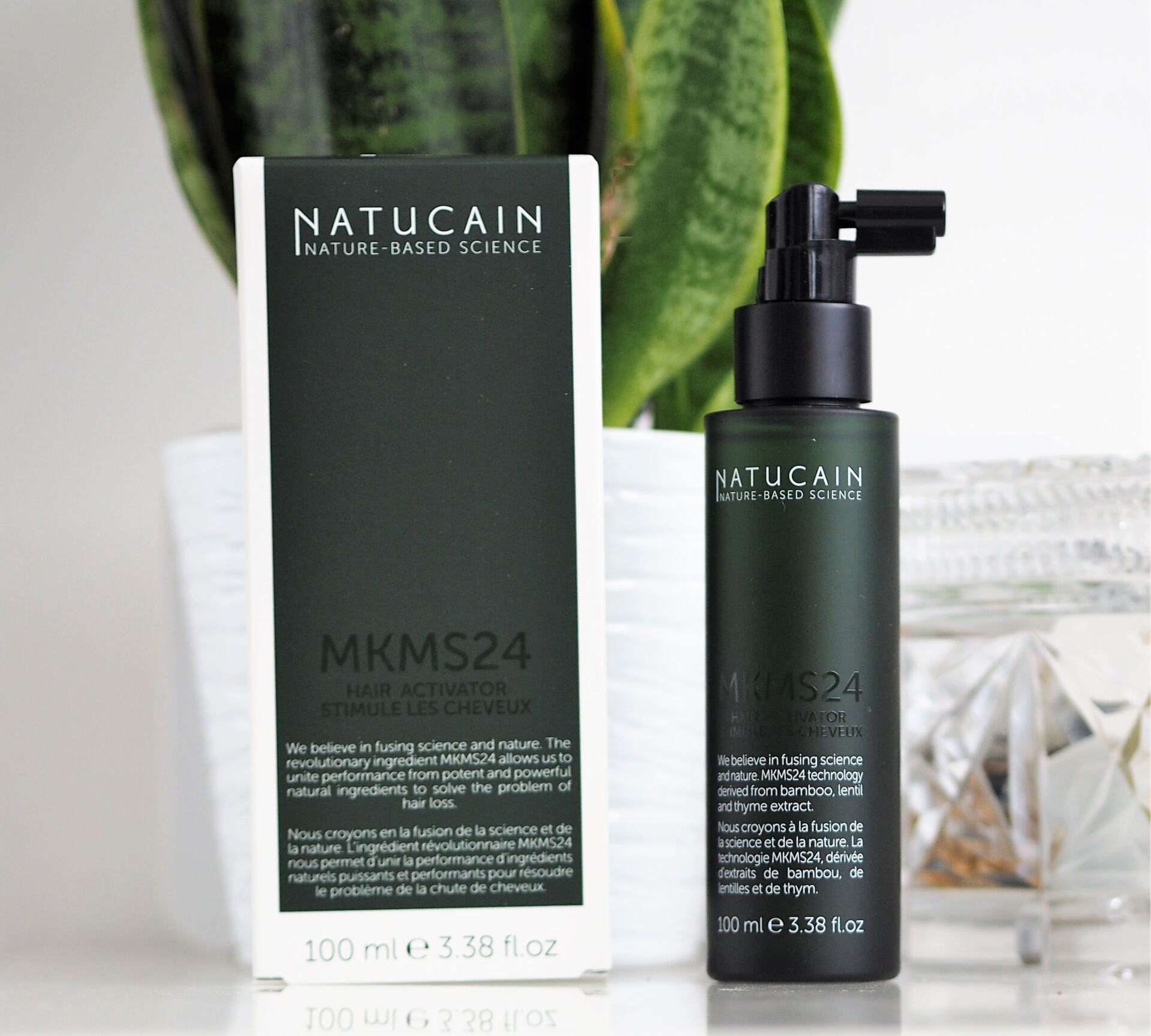 Natucain was developed by Stefanie Seyda MD. Her captivation to discover a solution to the unsolved problem of hair loss and hair growth led to the development and discovery of the revolutionary MKMS24 active ingredient.
How Natucain works to achieve thicker hair
"MKMS24 is an active ingredient which is 100% natural, using stem cell technology to combine the growth genes in bamboo with lentils and thyme. It stimulates the hair directly at the root and prolongs the anagen (growth) phase of the hair, which reduces hair loss and leads to more growth.
MKMS24 encourages a long growth phase for the hair and shortens the phase where hair falls out. Additionally supplying sufficient nutrients to enable the regeneration of hair follicles.
Throughout this process, the dermal papilla is stimulated to produce proteins which shorten the transition through these hair growth phases."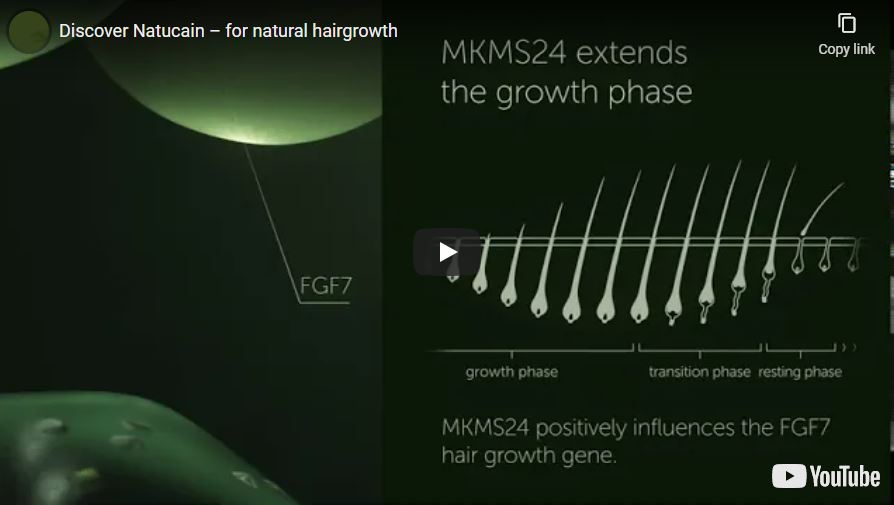 You're advised to use Natucain twice daily. Once in the morning and then in the evening. It's pricy stuff and I decided to only spray it in the problem areas mainly at the front.
I spray six pumps as advised to the scalp morning and evening before bed and then massage lightly to make sure the area is well covered. I say it's pricy, but I've been using Naturcain for more than four months now and still have a lot left in the bottle.
You may have read my post This ageing malarkey can be hard work? Well, now I have Natucain to add to that long list. A small moan but hey, it's worth putting in the work if you want to look and feel your best.
It's taken around four months to see new thicker hair growth but persevirance has paid off!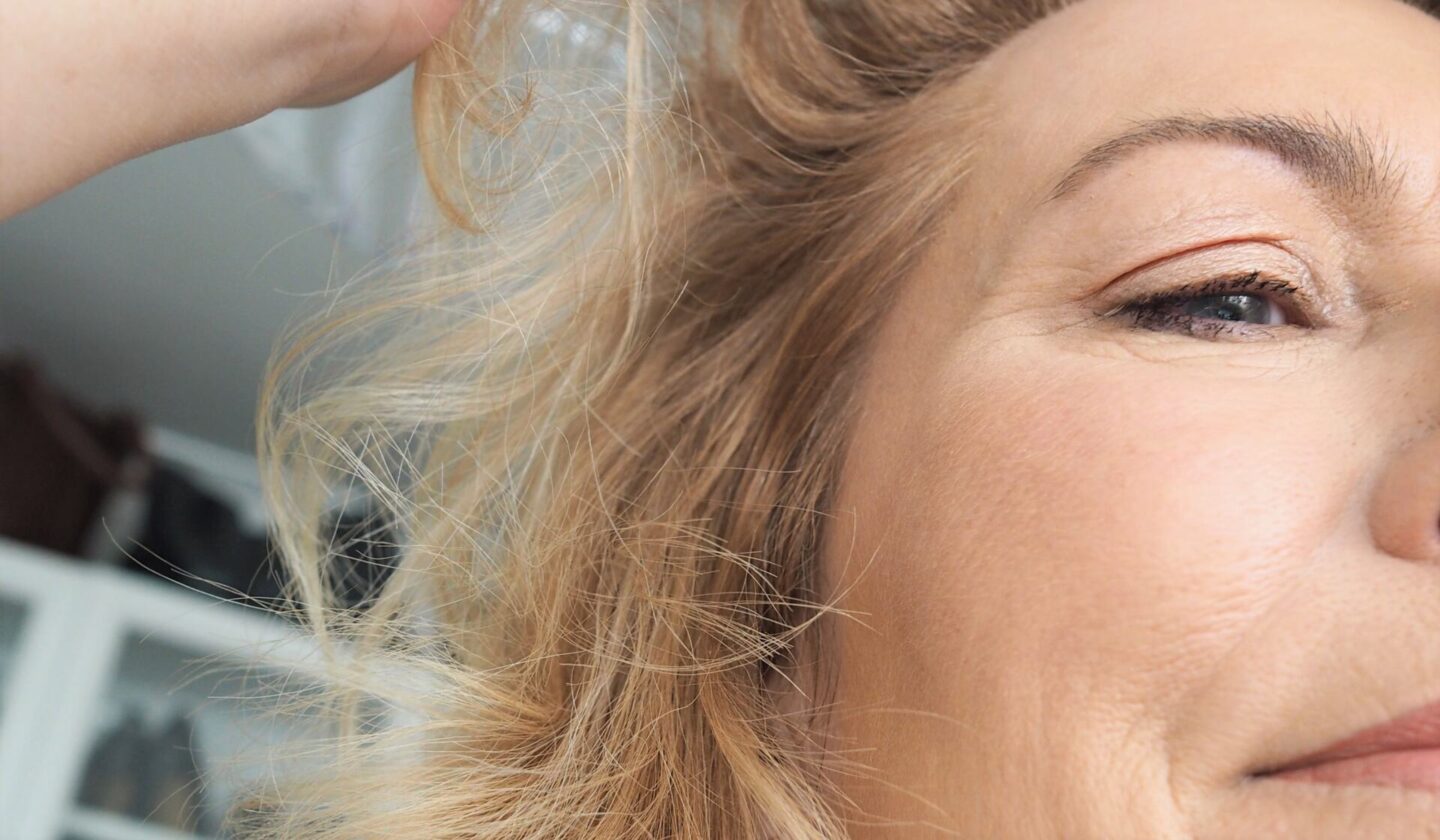 I bloody hate these close up photos! Do I sound like a broken record? Needs must. I can't tell you how many photos I've taken to show you my new hair growth. It's just under an inch long now. It's like very fine baby hair at the moment, but as it grows and gets a trim I think it will thicken up.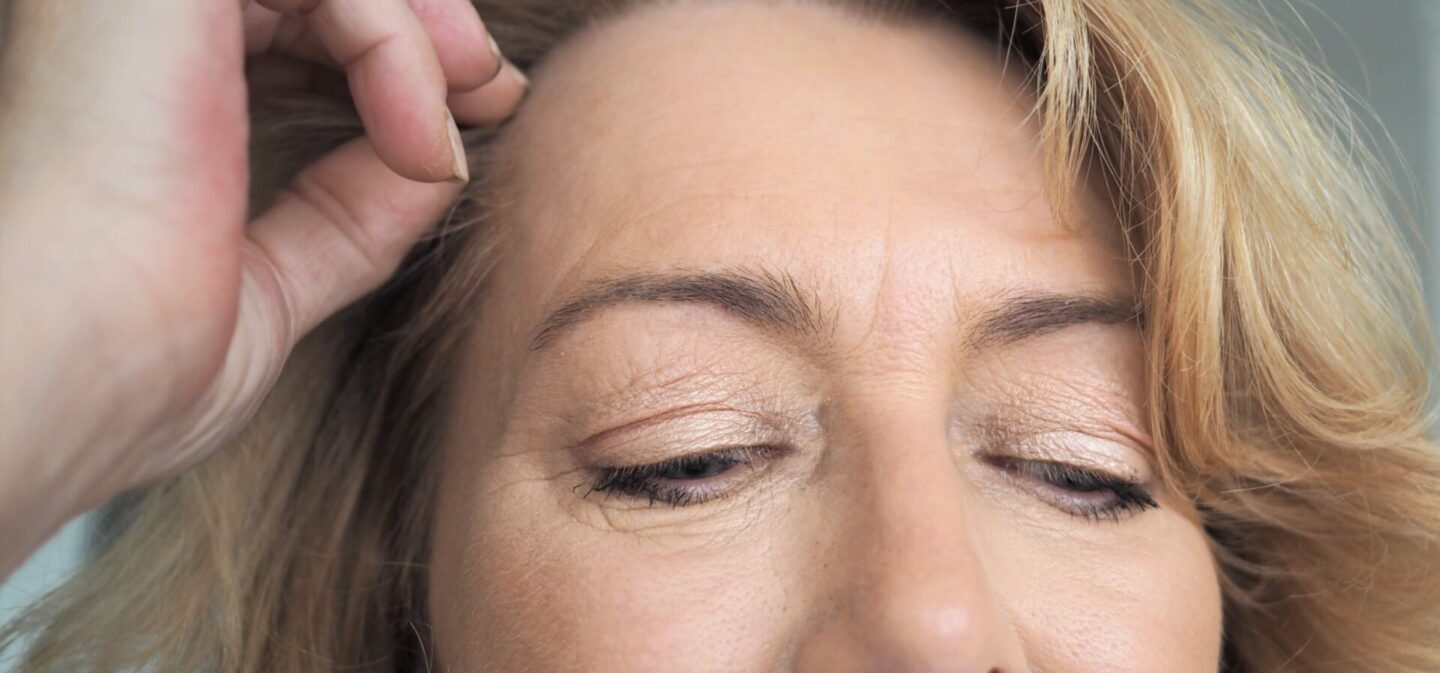 You can just about see the length of the new growth by my thumb. It was a hard task trying to get close up shots of fine hair. On the Natucain website, you are advised that you could start to see results in around four weeks time. It's taken my growth a fair bit longer, I would say at least two months.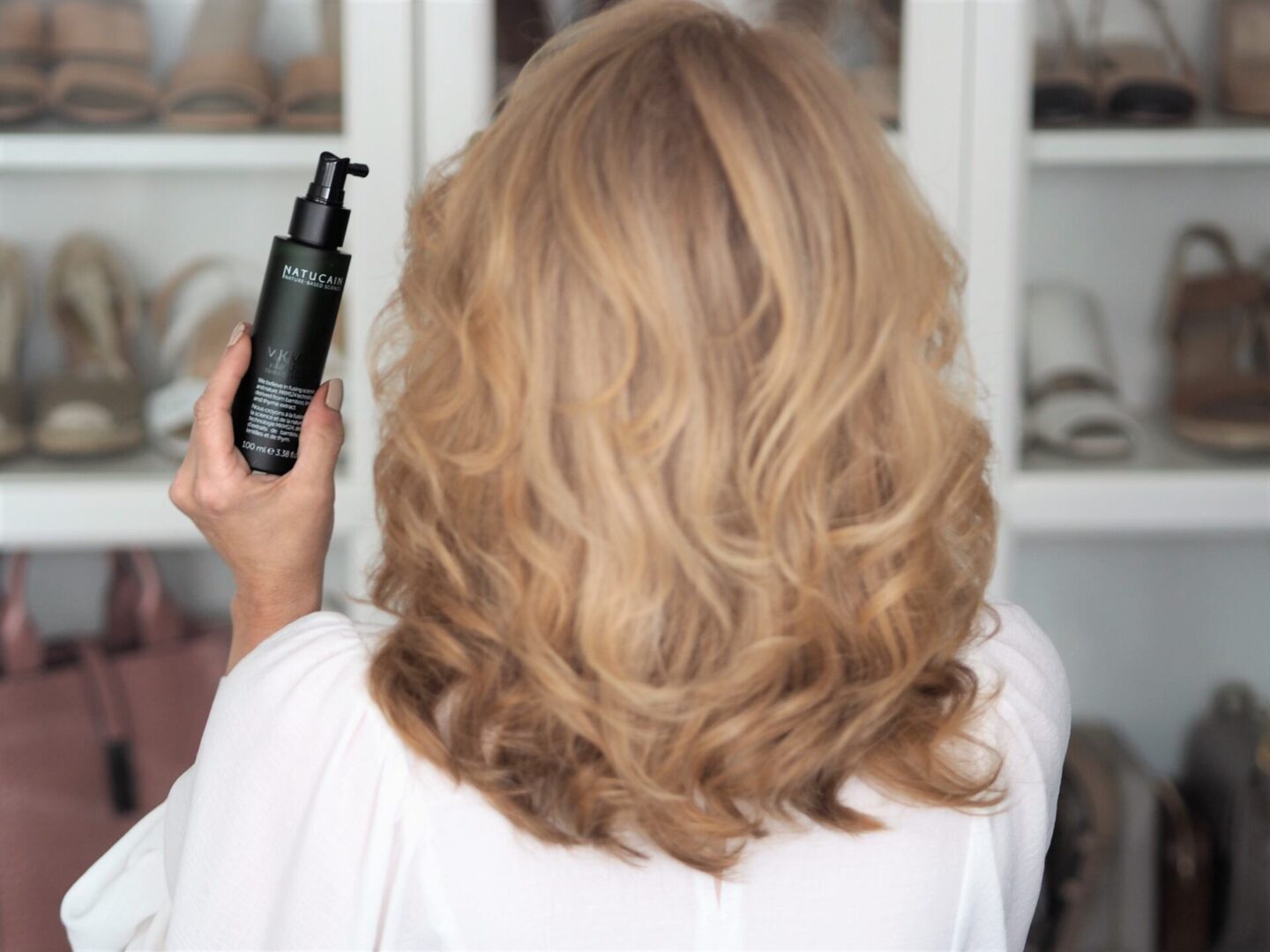 I spoke with the PR about it when asked how I was getting on and was advised to persevere. I'm glad that I did. As I said, this post nearly didn't happen but I'm very happy to share my thoughts now.
Natucain says
Reduces hair loss by 90%
Improves hair growth by 93%
Visible hair growth with up to 30,000 new hairs
No known side effects
100% natural ingredients
First results within 6-8 weeks
Easy to apply with spray nozzle
No hormones, silicones, parabens or sulphates
Not tested on animals
So I'm very happy to share my thoughts about Natucain. I hope readers will find this post beneficial if they have thinning hair. This is a sponsored post for Natucain and all my thoughts and words are honest.
I have a 50% discount code for you! Use VANITYANDME at the Natucain checkout
Shop Natucain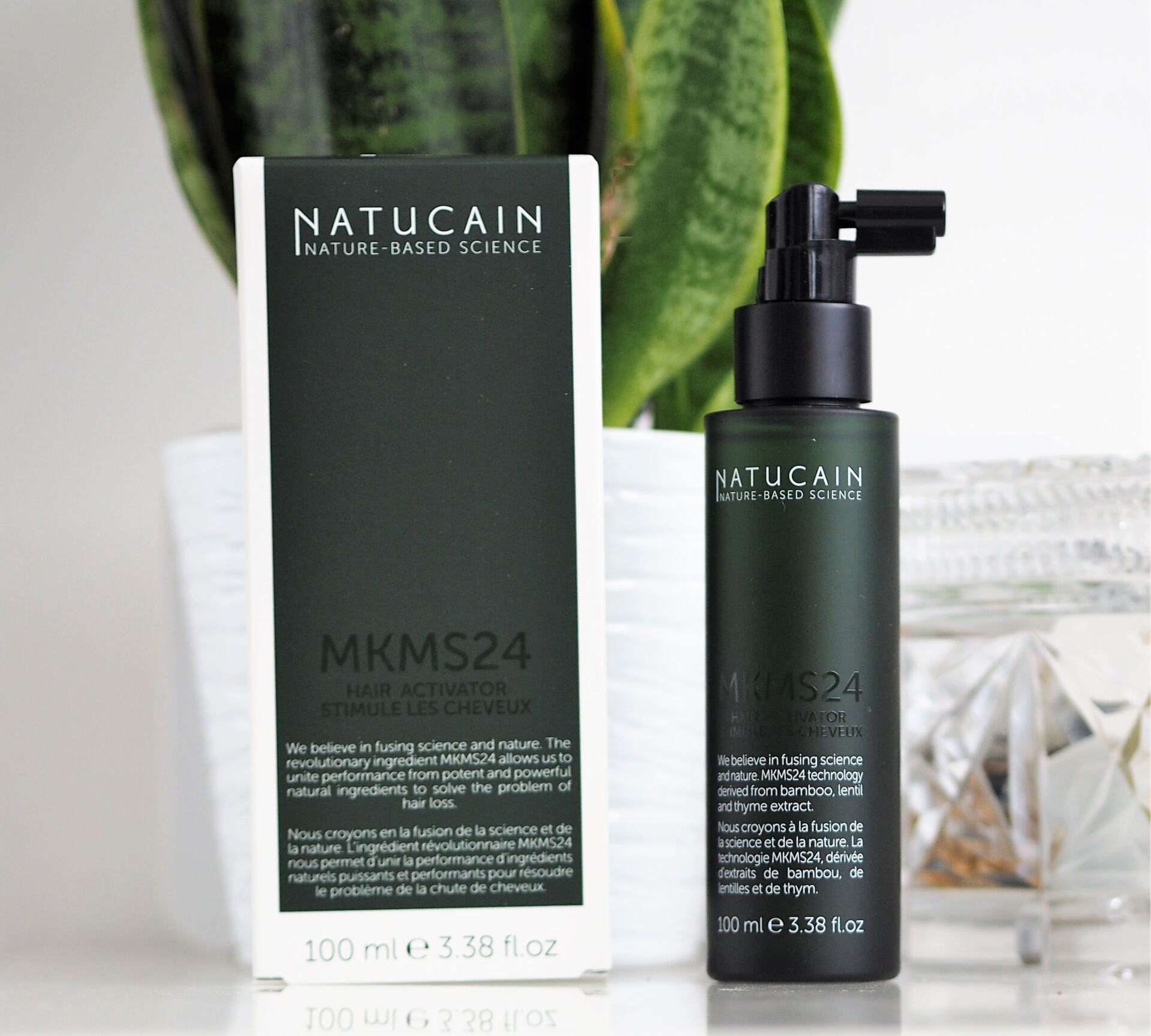 Keep you and yours safe and well xx
Please be aware that there are affiliate links included in this post at no cost to you if they are clicked on
---
Thank you for stopping by!
Come back for more. Click on the subscribe form below
YOU MAY HAVE A FRIEND THAT'S INTERESTED IN THIS? PLEASE USE THE SHARE BUTTONS
XO LAURIE
Subscribe for the latest updates!