We recently had a weekend away for a family wedding. It was a lovely break and I thought I'd share my weekend wear with you. The wedding was located in Kent. Less than a forty-minute drive for us but we decided to make the most of it and stay over in a hotel.
We were meeting family members throughout the weekend, so it was a good excuse for my weekend wear (normally jeans and a T) to be upgraded.
The items featured through this post are mainly from HM and I know the store can be frowned upon for its ethics. But I can honestly say that these items aren't throw away fashion to me. I love them and I will wear these items for a good few years I know.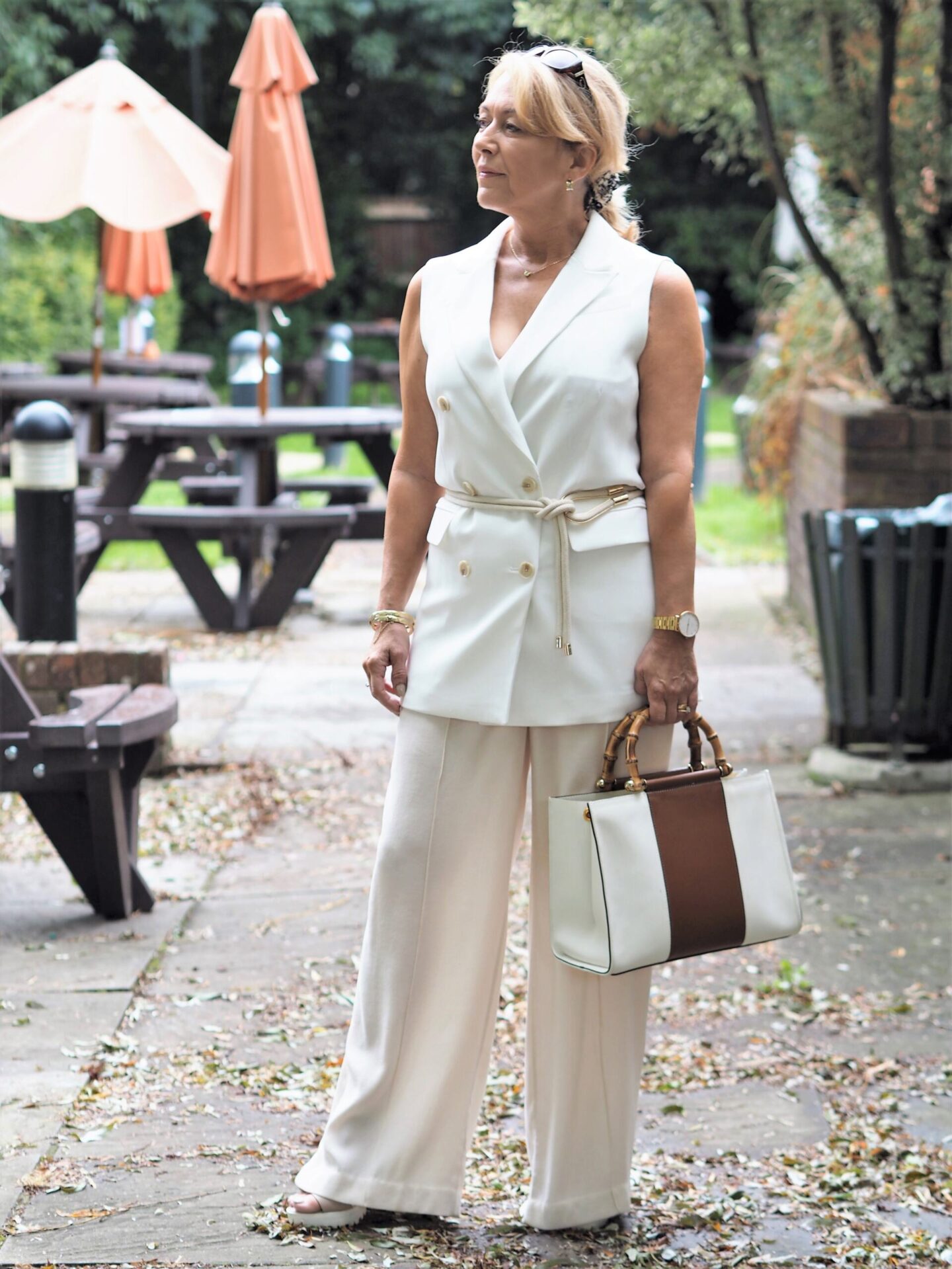 This neutral look is really comfortable and easy to wear. I added interest with different textures within the accessories. The trousers are elasticated, wide-legged, a little like wearing your pyjama trousers out! I love wide-legged trousers and I'm so pleased they are back on trend again.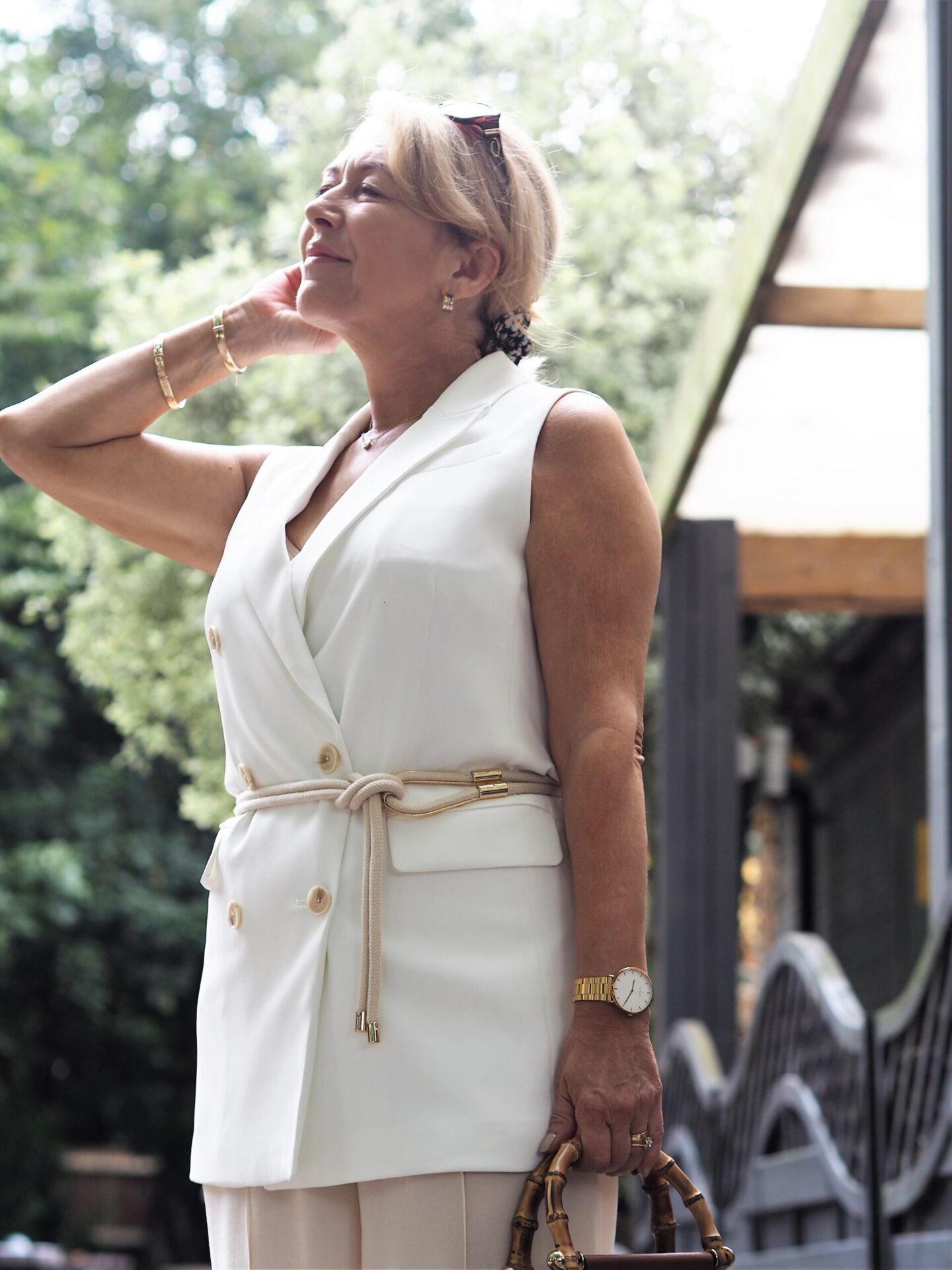 This long-line waistcoat is gorgeous. It's very well tailored and I'd been searching for one for some time. I sized down, this is supposed to be a very boxy style waistcoat but I wanted it to be more fitted.
The gamble paid off. And I've just noticed that HM has launched the waistcoat in Oatmeal and the ever-popular Black. I might just buy one for my Autumn wardrobe. It will look great open with a sweater underneath.
It's been a long time since my weekend wear required upgrading!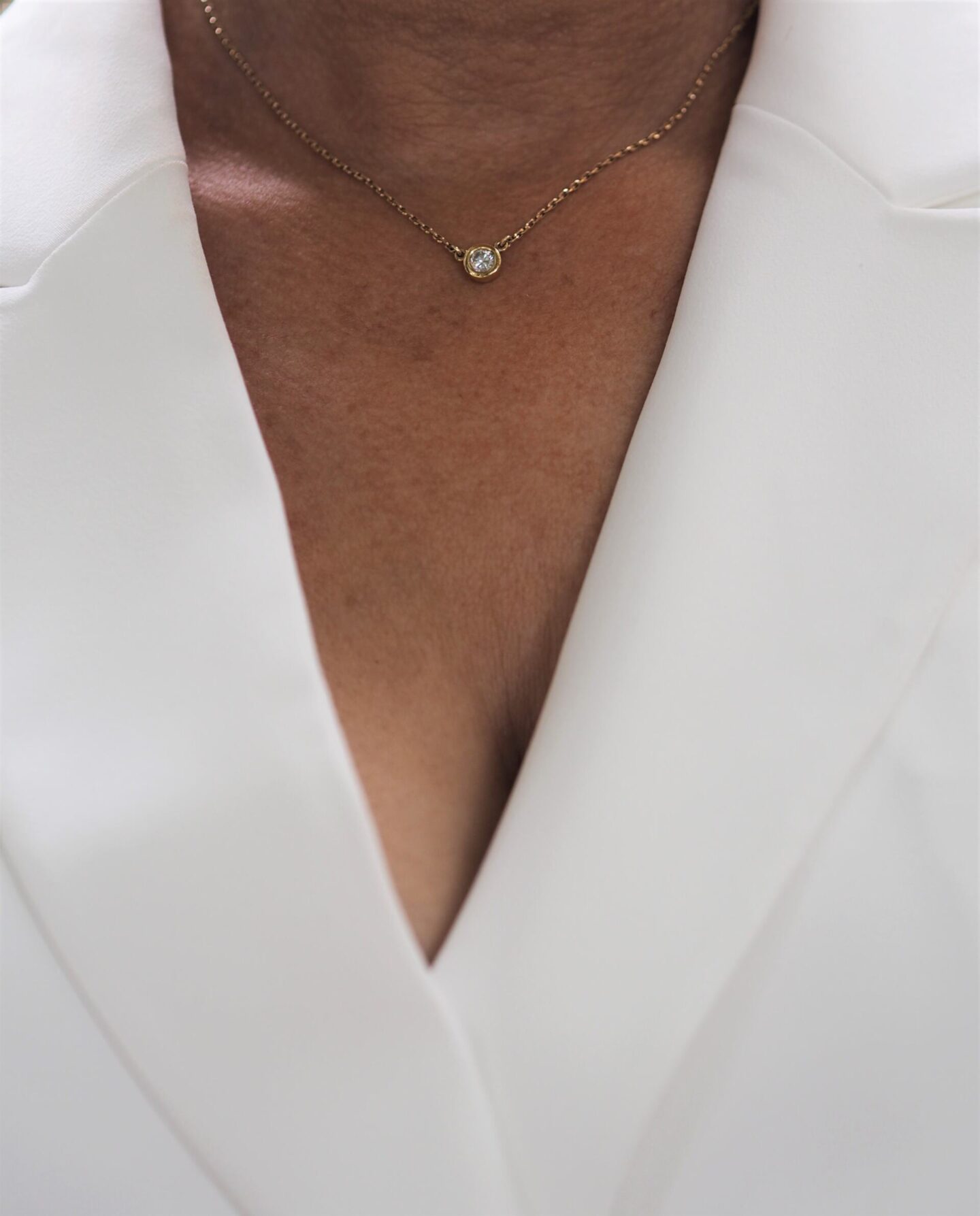 The new love of my life. The diamond necklace. I had one on my wish list for years. Dee's father gave me a diamond ring just before he passed away and I had it made into a necklace. It wasn't overly expensive to have done and I'm so pleased that I did.
I have to say, it was nice having to look a little smarter and meeting up with people. It's a long time since I had the need to dress up so much!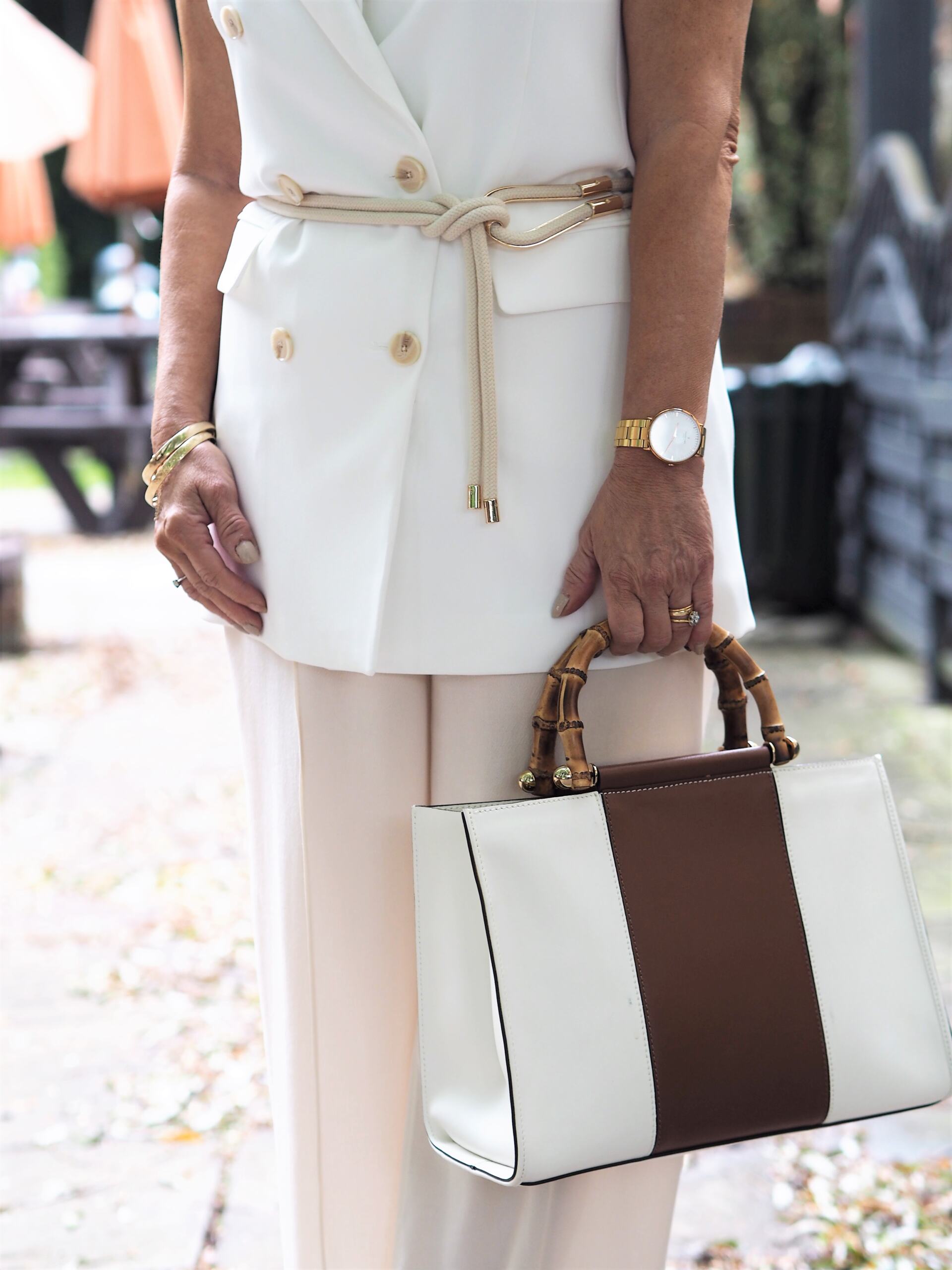 Another item from HM that I've been wearing a lot is the Rope Belt. A brilliant Bottega Veneta dupe. This is also available in black. I've just ordered one to go with items that I will wear later in the year. Accessories can update any look, can't they?
Shop The Look
Our staycation was very picturesue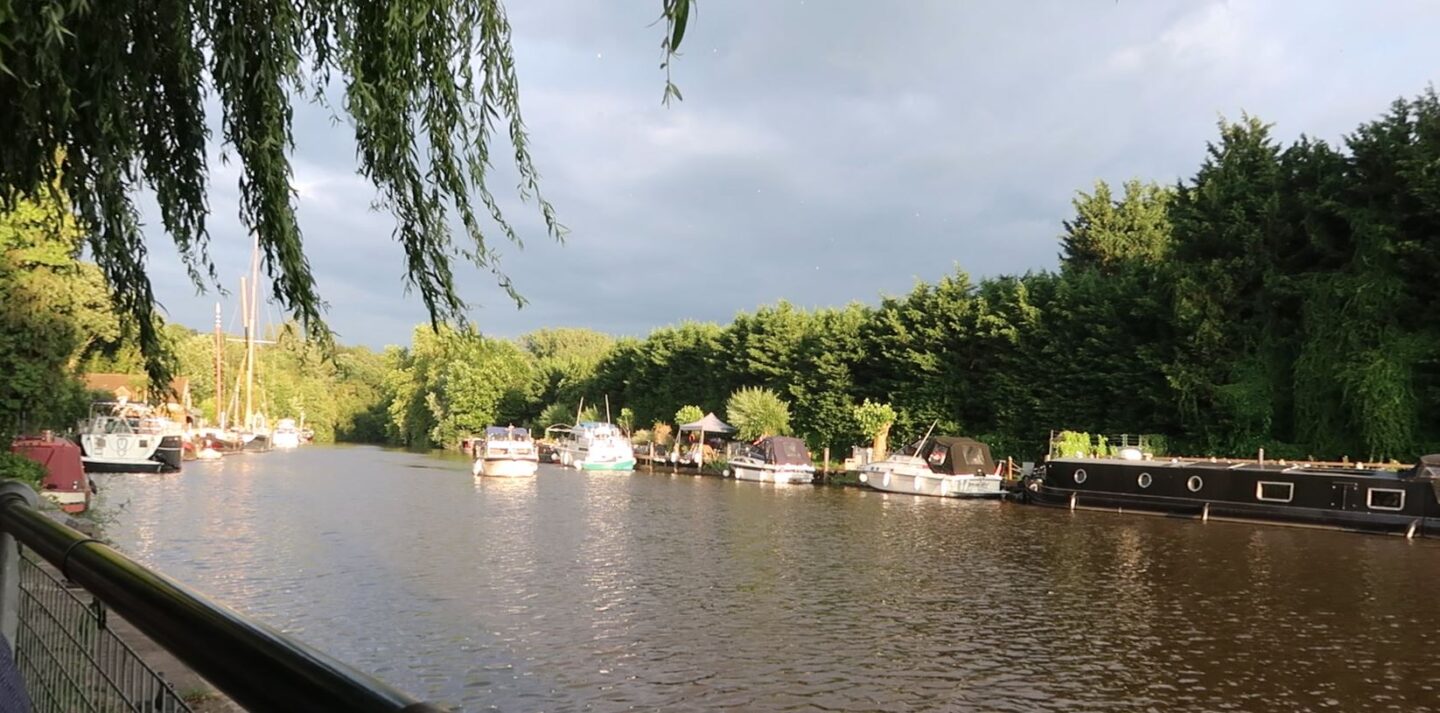 Our hotel run right alongside the river Medway. It was lovely sitting there watching the boats go by. It reminded me of being in London, watching the boats on the Thames. Kent also has some beautiful countryside. I want to explore more.
Look No.2 A floaty skirt and T-Shirt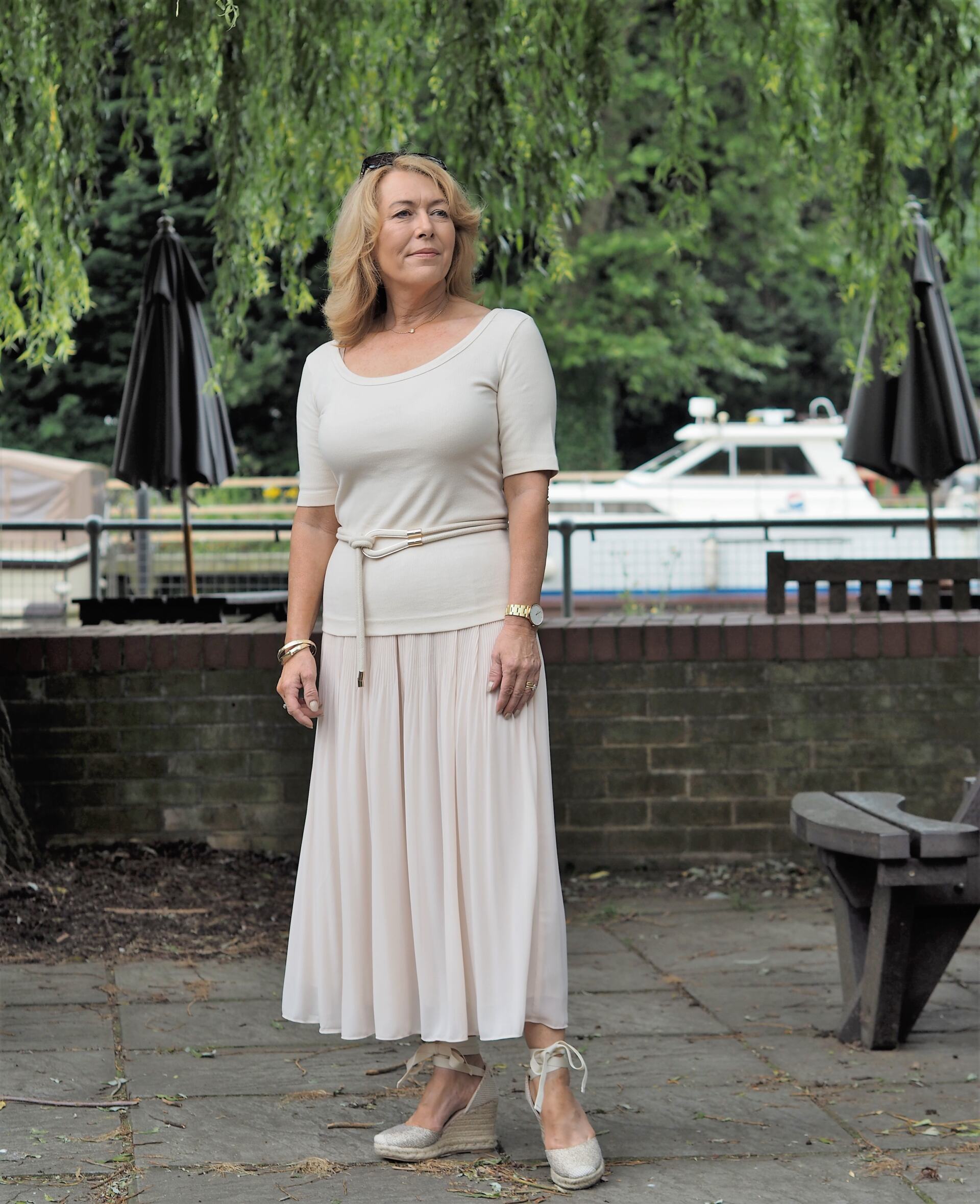 The second look consists of a floaty skirt, T-shirt, and again the same rope belt. I really love the skirt. It has tight pleating at the top, with an elastic waistband. Again I sized up on this item. I always do when elastic is involved. If you'd like to see either of these outfits on film, you can watch my try-on over on Youtube I think they are described so much better on film.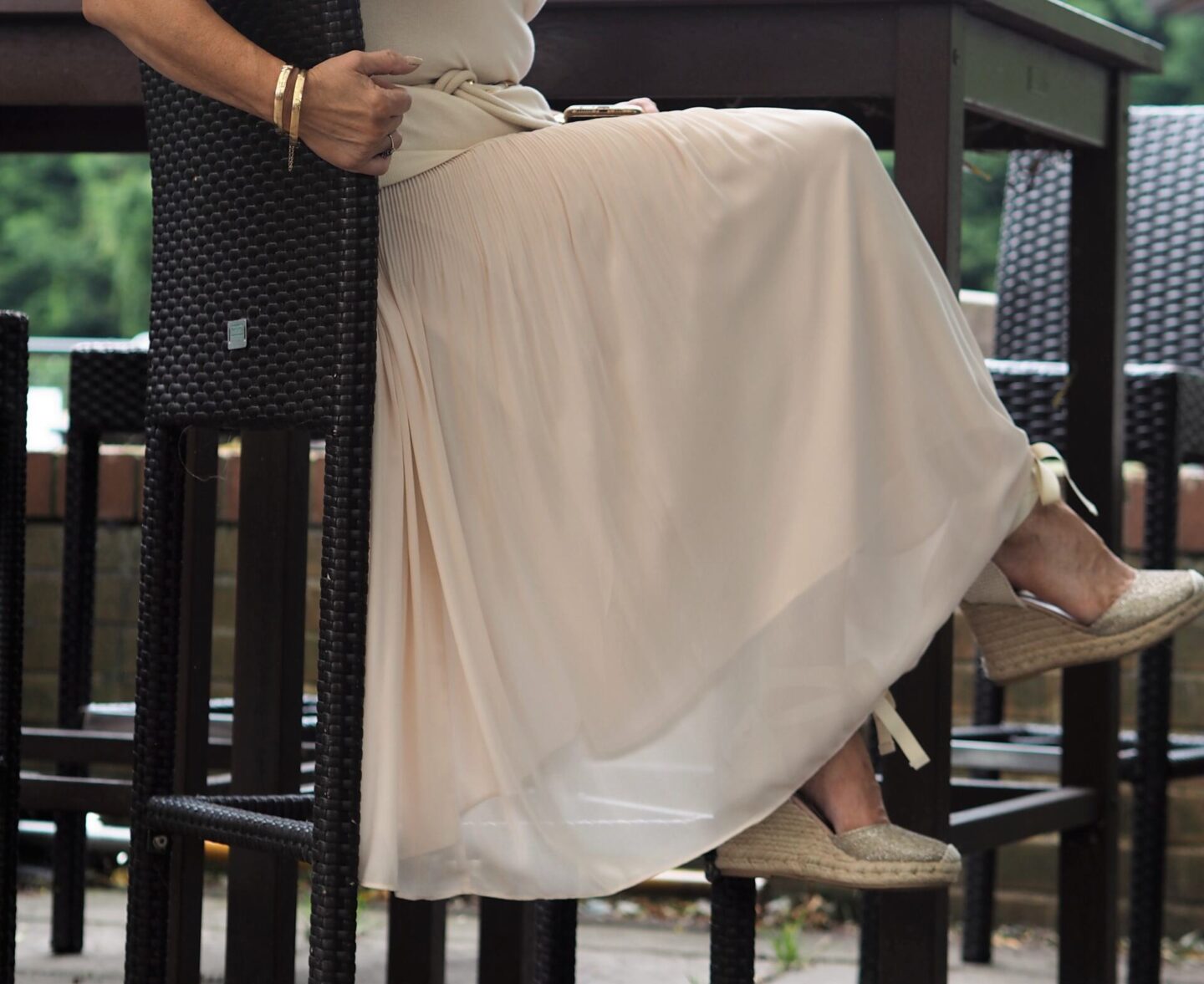 The skirt is classed as pleated on the HM website but it was creased when it arrived so I run the iron over it. I prefer the way this ended out. It's lined as you can see in the photo above and worth every penny of its sale price of £15.00!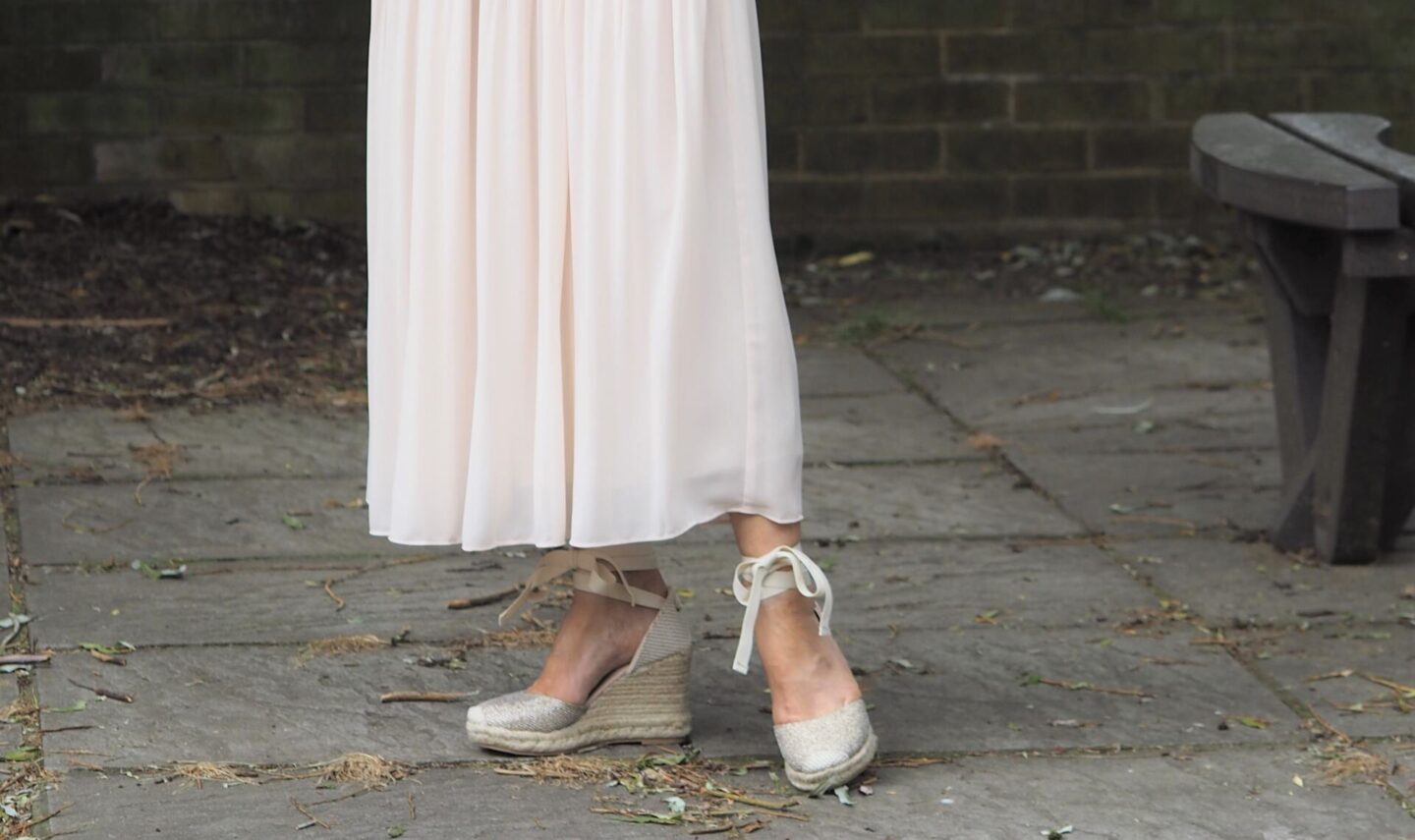 Espadrilles have become my uniform this year. I love that they are comfortable, easy on the purse and you can get them in literally any colour you desire.
I chose the Lurex Gold over Cream. That makes them sound sparkly but they're not. And they won't show any dirt marks as Cream or White would. A perfect neutral colour for summer. These ones are currently on sale for £12.00!
Shop The Look
I will share what I wore to the wedding in my dressing room diaries that's coming soon!
Keep you and yours safe and well xx
---
Please be aware that there are affiliate links included in this post at no cost to you if they are clicked on
---
Thank you for stopping by!
Come back for more. Click on the subscribe form below
YOU MAY HAVE A FRIEND THAT'S INTERESTED IN THIS? PLEASE USE THE SHARE BUTTONS
XO LAURIE
Subscribe for the latest updates!