Since the lockdown, being stuck indoors for so long and just generally not being as active as I normally would be, I feel heavier (I am heavier!) feeling my age and I need to do something about it. I've also started a course of supplements and I'm just about to join the local gym.
I bought a yoga mat during lockdown promising myself a start. There are some really good online groups you can join or take a class off of YouTube. Yes, I'm sold on this idea yet I didn't unroll that yoga mat once. I need to push myself out there and just get it done.
Anyone else feeling sluggish after the lockdown?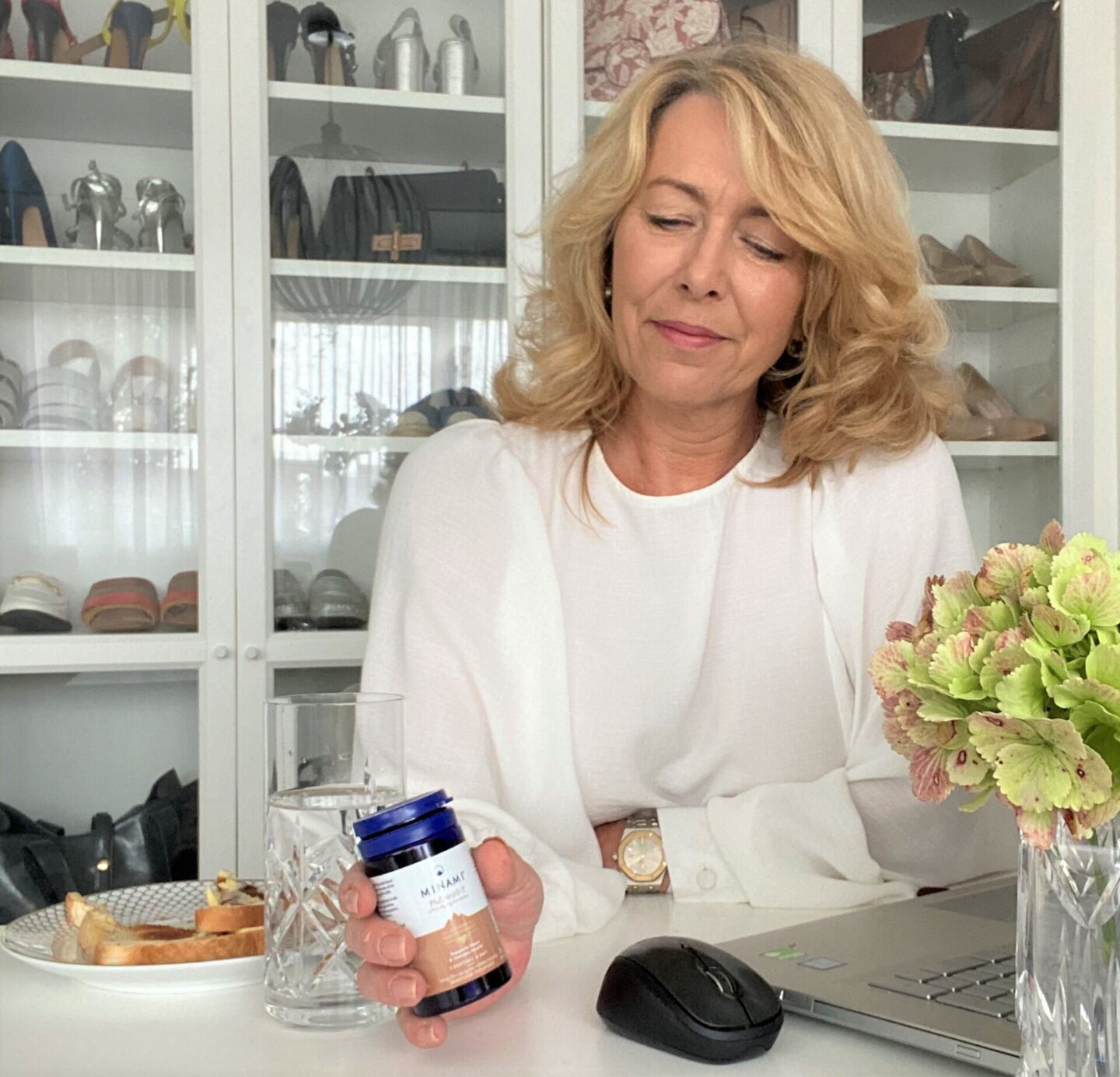 *This is a sponsored partnership with Minami and I'm happy to share my thoughts*

I've been kindly gifted a supply of Minami health supplements to try out. Looking at the Minami website I notice some really good reviews. Especially for skincare. Some women report excellent results declaring plumper skin and softer lines/wrinkles. I also have a discount for 15% off at Minami. and I'm leaving the code below for you.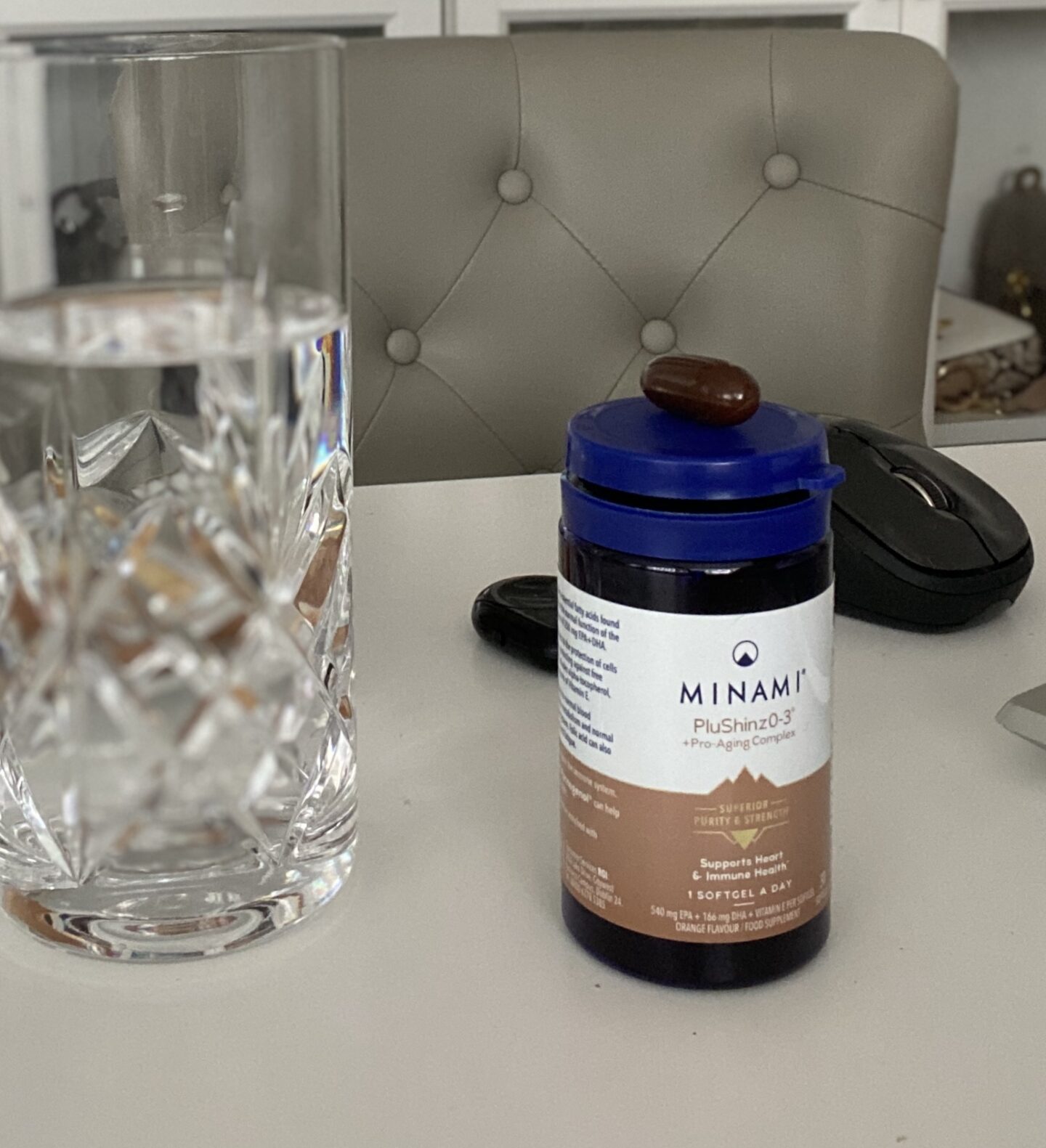 I look forward to sharing my thoughts on the benefits of these softgels after taking them for a couple of months. I decided to give Minami a try because I think it's important to top ourselves up with essential vitamins and £18.00 is reasonable for a month's supply.
I think what I put into my body is just as important as the antiaging skincare that I use to combat wellbeing and health.
Gluten and Lactose-free, Minami offers up to 90% of Omega per softgel. They are free from saturated fats and toxins that a lot of supplements contain and I find this good because the purity is way better than a lot of others on the market. I feel better already knowing that I'm topping myself up with needed nutrients.
If you interested in trying Minami's Supplements from the website I have a 15% off code VANITYANDME15 at checkout
What I've been wearing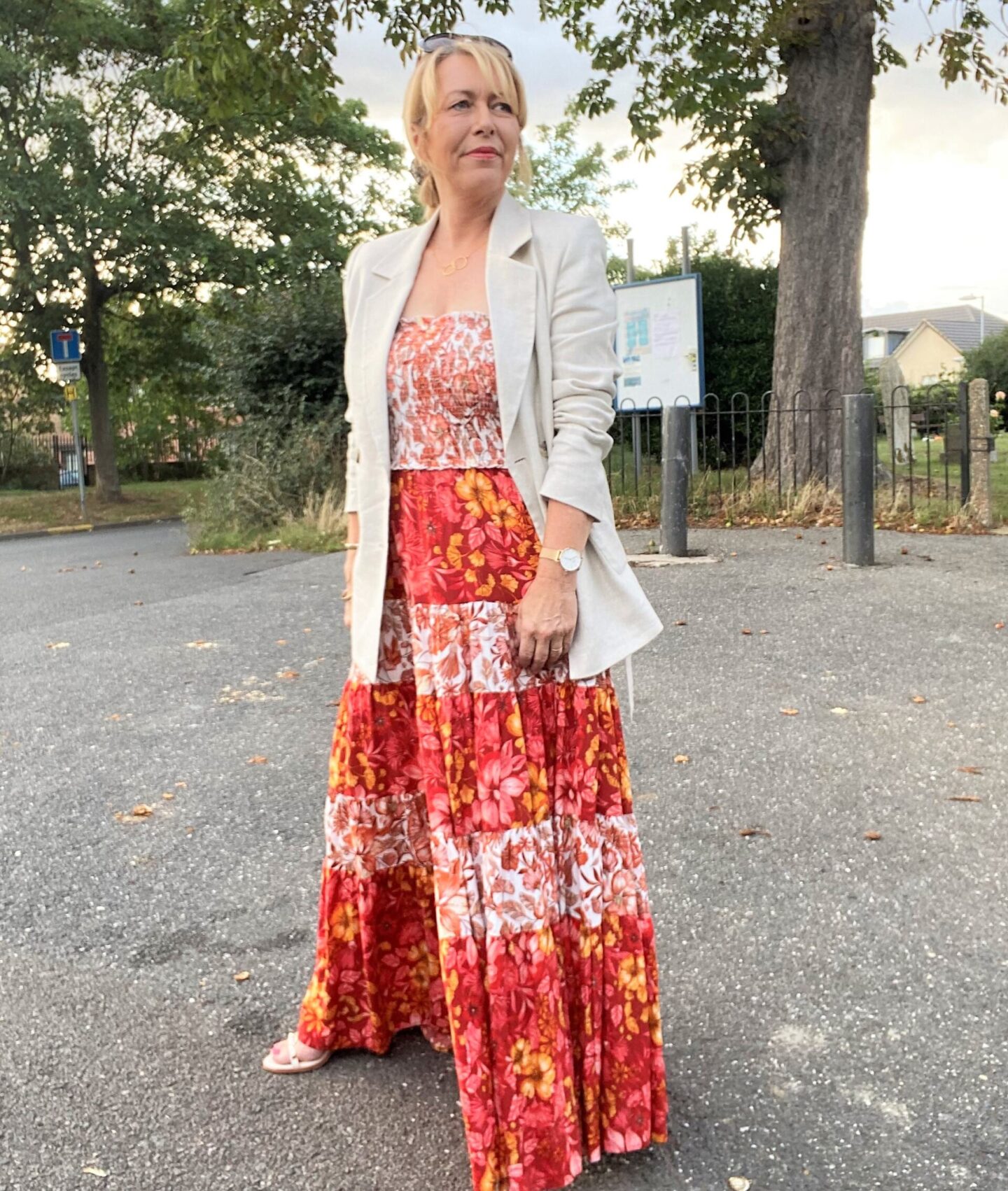 I've been wearing the Lennox blazer non-stop! It literally goes with everything I decide to wear. I wore it with jeans in the last post. Hasn't the weather changed? Looking on the brighter side, I'm looking forward to wearing all my blazers.
The Lennox blazer has now been heavily discounted, so be quick! They're not going to be available much longer. And don't forget the 20% discount code off full-priced items at Baukjen. At checkout VM20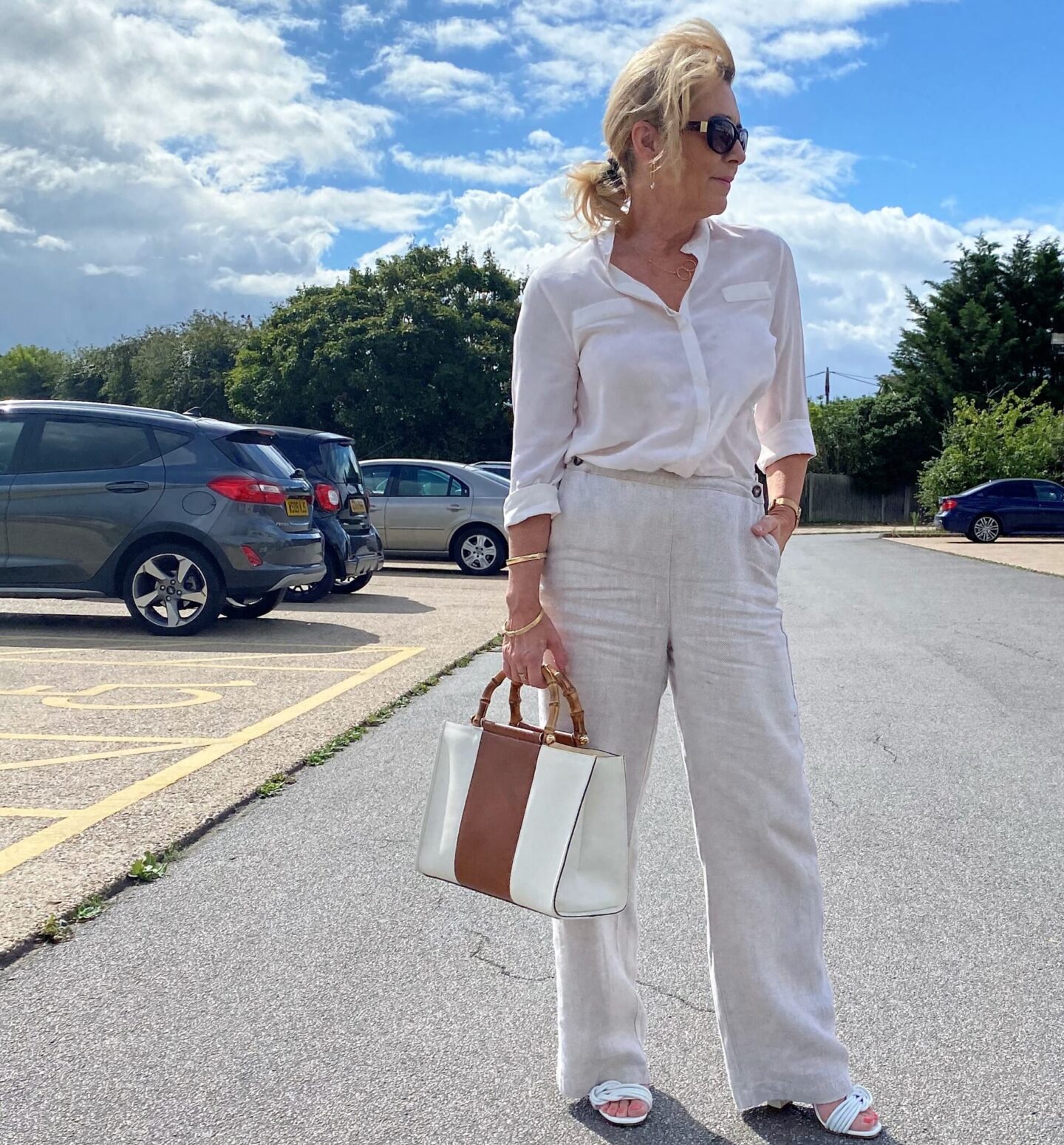 Trying to get the most out of those new white sandals. I've only worn them a few times. I'm seriously thinking about the changeover for winter wear. I honestly think that's our summer done.
Those sandals will come out again next year though. As will the bag. Did any of you buy items you didn't get to wear this year? The silk shirt from Lilysilk is still worn a lot. It's just such an easy classic shirt to wear. I wash it on 30 degree's every time and it's still like new two years later.
The trousers are from Laura Ashley a couple of years back. Apparently Laura Ashley will be back online soon. A reprieve from a buyer. Good to hear.
Shop The Look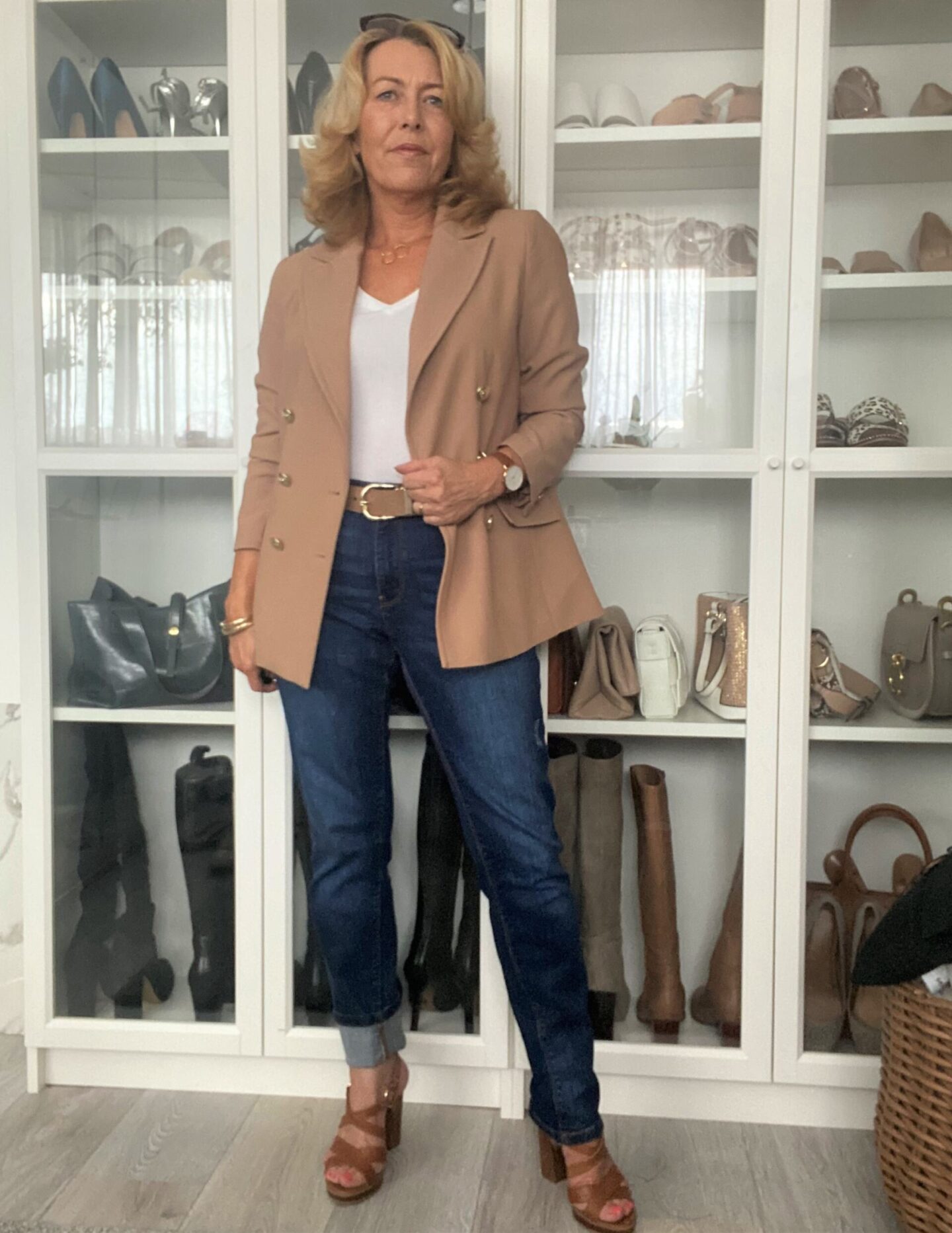 As I said blazer season is definitely here. I was looking forward to wearing this Cotton trader's Friday blazer again. This arrived in my wardrobe just before the temperatures got high and I'm determined to get a lot of wear out of it before the end of the year. You may remember how I styled it three ways in the earlier post.
The purpose of this shot taken with my phone for Instagram was to see what everyone thought about "turned up or not?" jeans. I'd love to hear your thoughts on this too. The jeans are from JD Williams and I love the fit. Not too tight, not too baggy.
Shop The Look
At last. A mascara that wowed me!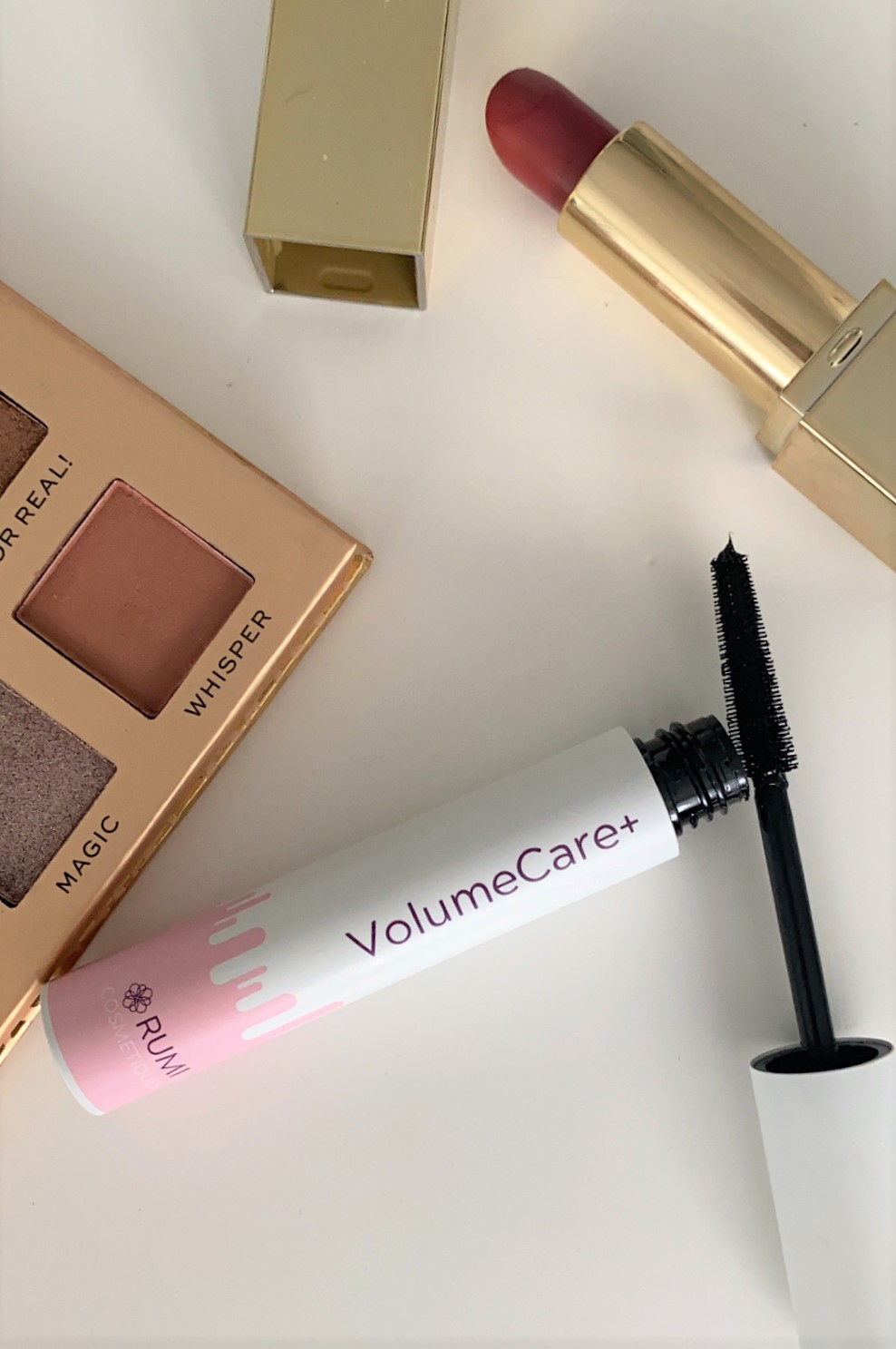 You don't often hear me talk about mascaras do you? That's because I'm never over impressed by them. I have really short stumpy lashes and I rarely find any mascara to make them look visible.
Rumi Cosmetics sent this one above and after the first use I was straight on Instagram stories recommending, I'm that impressed. It has brilliant staying power too and I look like have eyelashes for the whole day.
I will be adding this into my new in beauty items on YouTube in the next couple of weeks. You can find the mascara here. The mascara is designed for us mature women and there's a serum too. I have mine on order already! If you have literally no lashes, then there's a discount code below.
Click here for a 10% discount with VANITY10 AT THE CHECKOUT.
Keep you and yours safe and well xx
---
Please be aware that there are affiliate links included in this post at no cost to you if they are clicked on
---
Thank you for stopping by!
Come back for more. Click on the subscribe form below
YOU MAY HAVE A FRIEND THAT'S INTERESTED IN THIS? PLEASE USE THE SHARE BUTTONS
XO LAURIE
Subscribe for the latest updates!