I thought I'd do a different kind of post today. I'm sharing the garden with you. I've always loved a bit of gardening and when we first moved here from our 120ft garden in London to a tiny postage stamp of a mere 40ft I wondered if I would like it.
It's nearly the first anniversary year that we moved into our house. Our little two up two down, and looking back it's been hard! With lockdown stalling works needing to be done, (my workroom was the only room finished!) living in the house while everything was going on. The garden was first on the list to be tackled because of storage issues. I had a double garage and three sheds in my previous garden and when I moved to Essex I had two tiny little sheds.
We whittled down a lot of stuff but I still ended up with lots of gardening stuff in the house when we first moved, so a large extension to the original shed was in order to provide storage. So at this point we thought we might just as well get it over and done with and do the lot.
The first floor of the house is nearly finished now and I'm hoping to get some interior posts out about my journey. I'm wondering how you all feel about that considering I mainly post fashion and beauty? Please let me know your thoughts.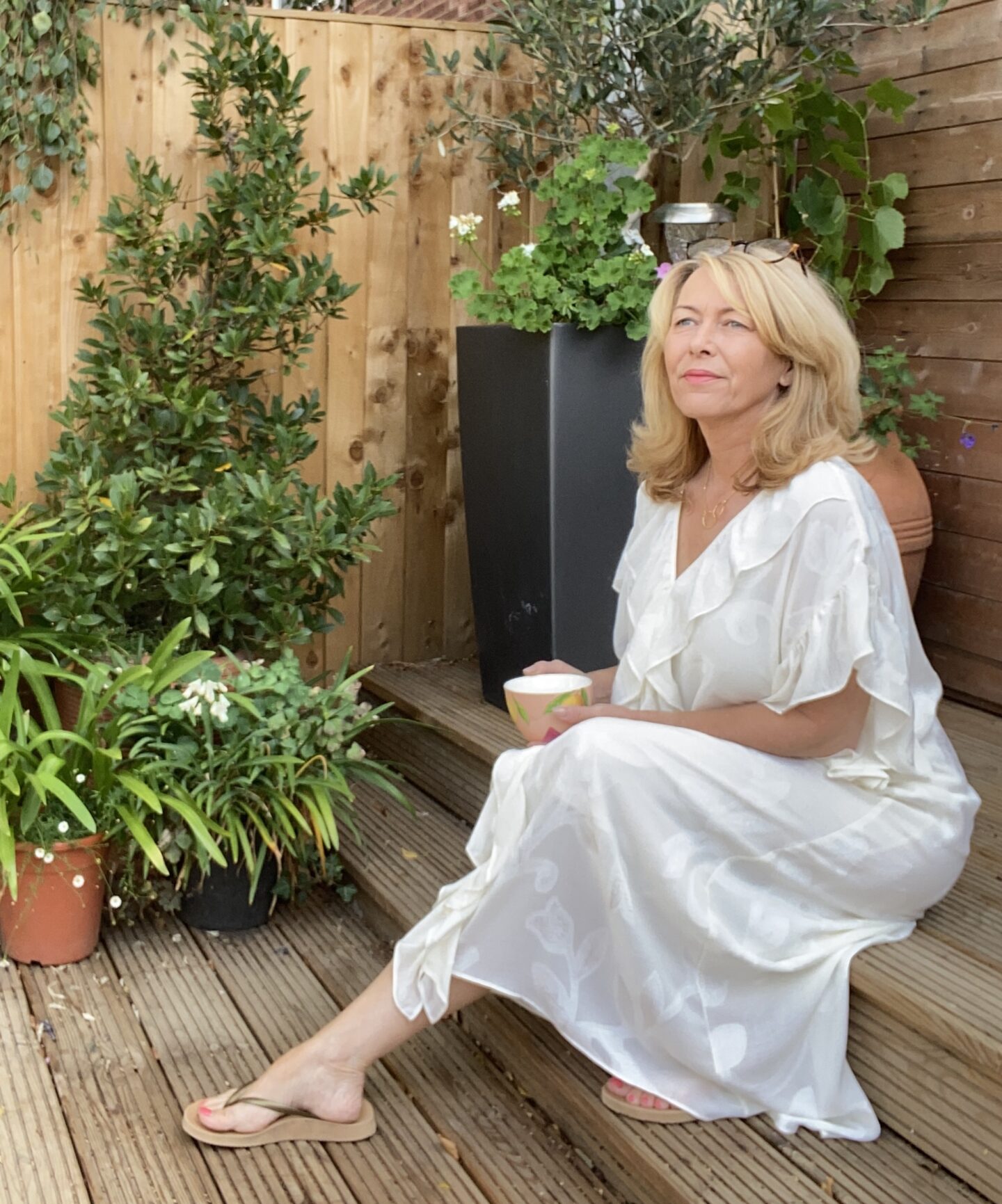 I was worried about having such a small garden. Two big dogs for starters! How do you make something small look nice enough to want to sit in or have friends around? I wanted it to be easy to look after, have somewhere to sit and have BBq's with friends. Somewhere to relax.
The Kaftan I bought on sale from H&M I wear Kaftans around the house a lot during summer. So comfortable.
The before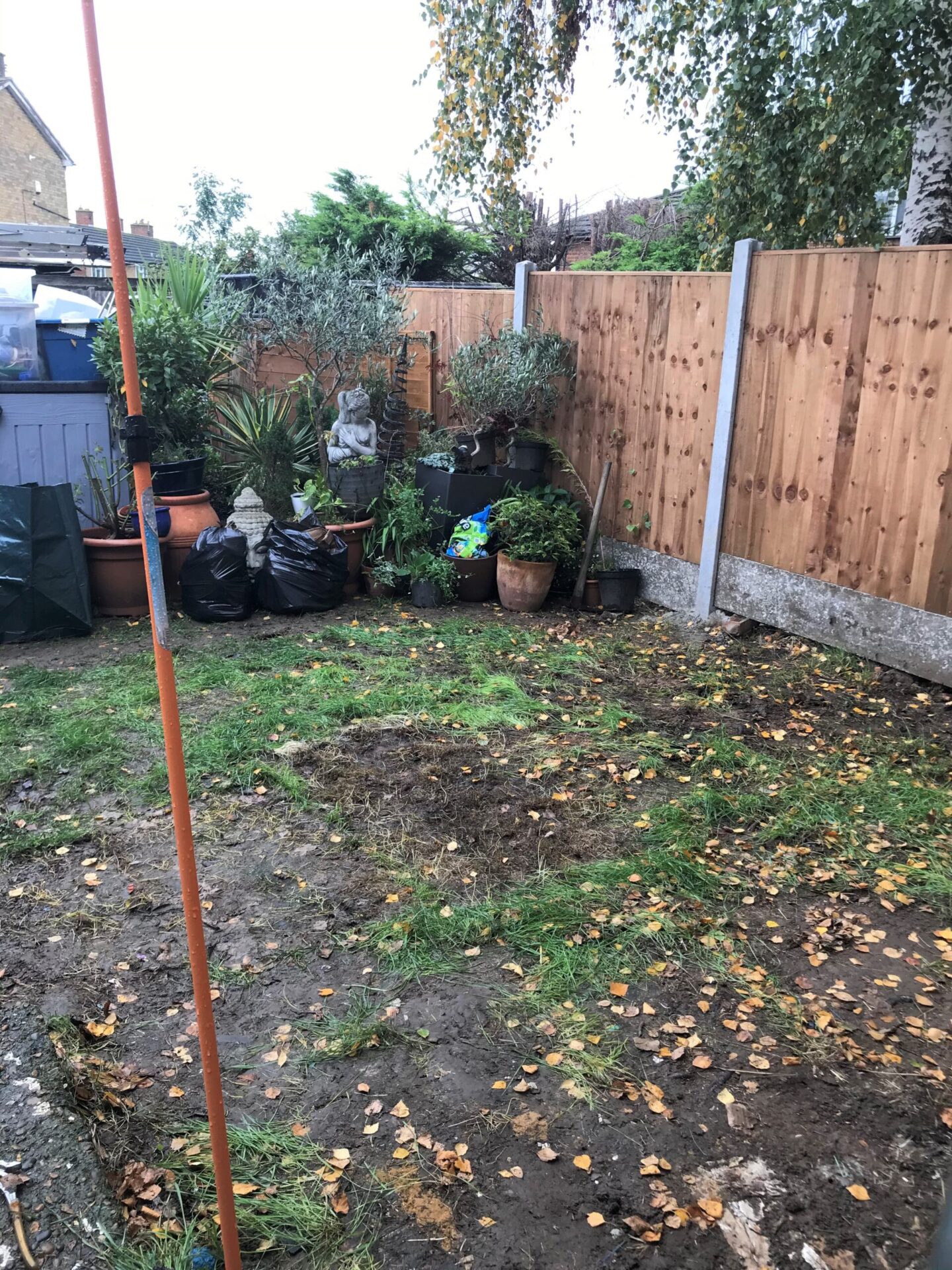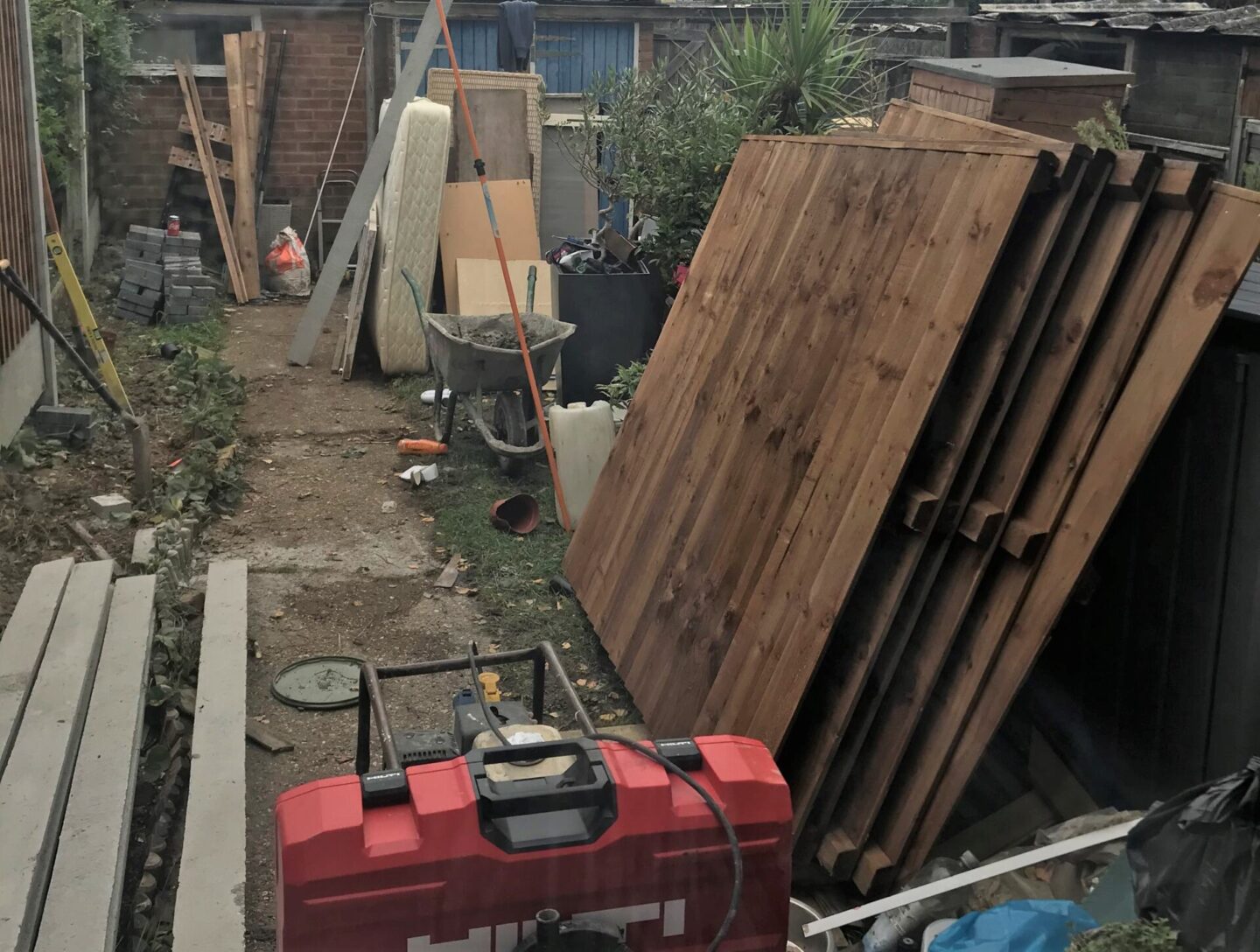 Yep. Pretty busy in that garden! This was right at the beginning, having the new fence done. You can see how small the shed is. We decided to brick right across the back to provide extra storage. Full to the brim of building materials and furniture to be got rid of it was hard to paint a picture in my head!
There's a story about the fencing. The dogs that reside with my neighbours kept barking. Mine kept wondering where all the barking was coming from. Beau decided to take a look herself and put her head through the fence for a look. You can imagine how embarrassed I was!
Luckily I have the best of neighbours and they thought it was hilarious. But none the less a fence ( a strong one) all around the garden had to be erected asap!
Gardening is now a joy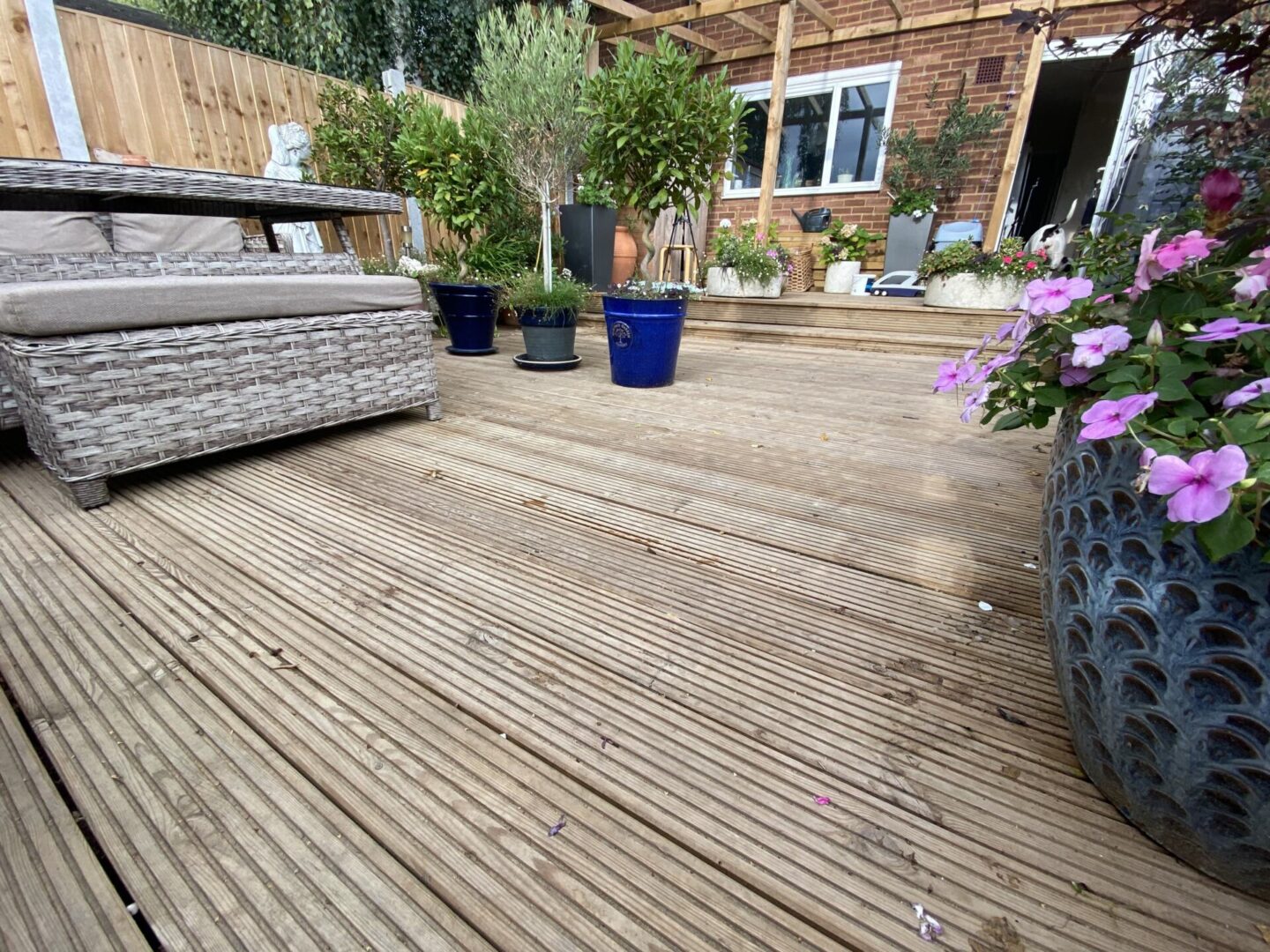 Concrete steps leading down the garden prooved challengeing and poor ground/ soil with roots from next doors tree, we decided to deck the whole garden. I wanted low maintenance and that's what I got! I hoover it with the Henry hoover!
We added a couple of steps and a pergola which will have a roof added at the last stage of the renovation. Gardening books helped. I found some good ones at The Works.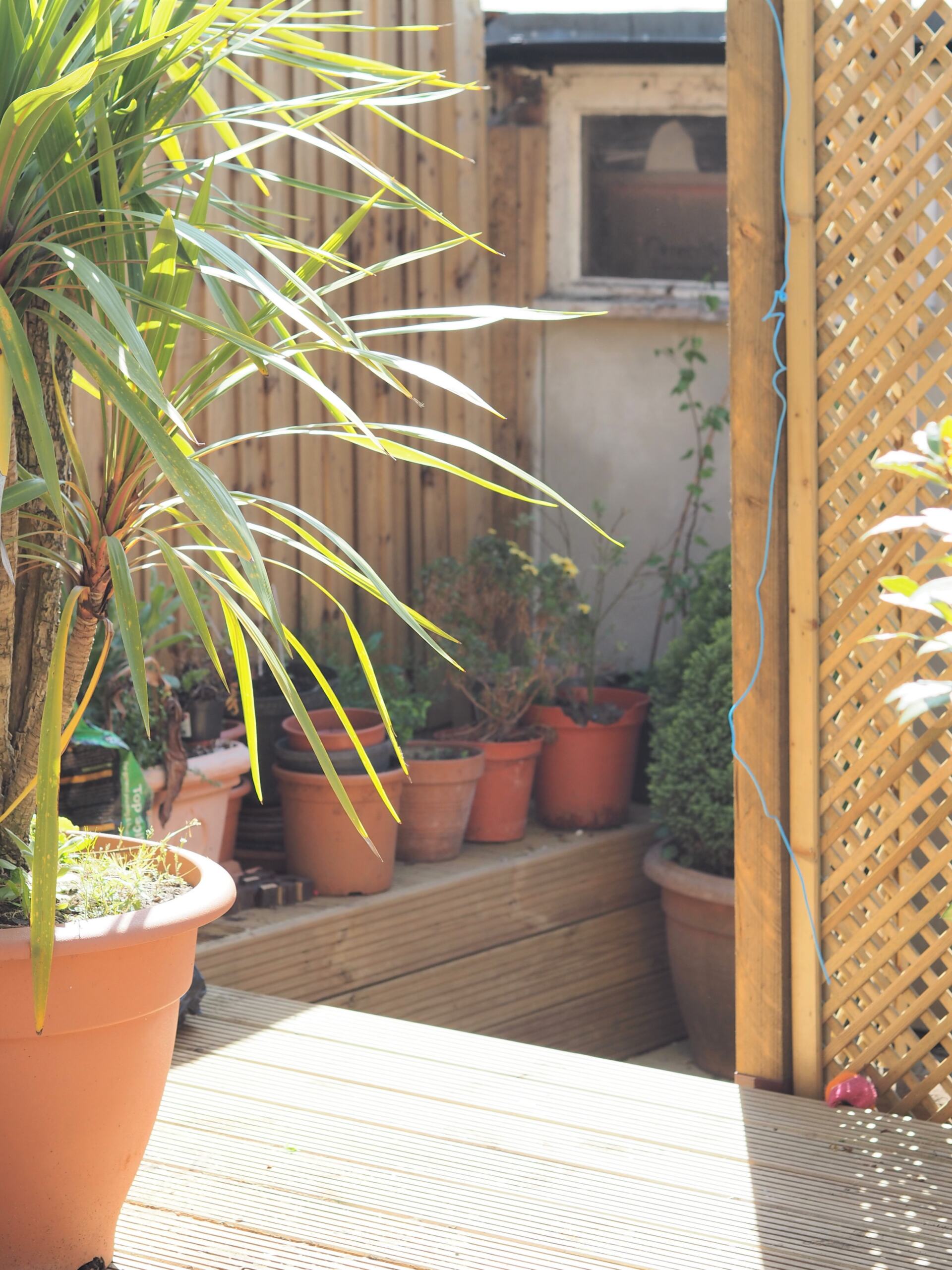 Another step down leading to the shed, we added some trellis to provide a nicer backdrop and this left space for pots and the BBq to be kept. I love gardening and I plan on having something flowering all seasons using different pots.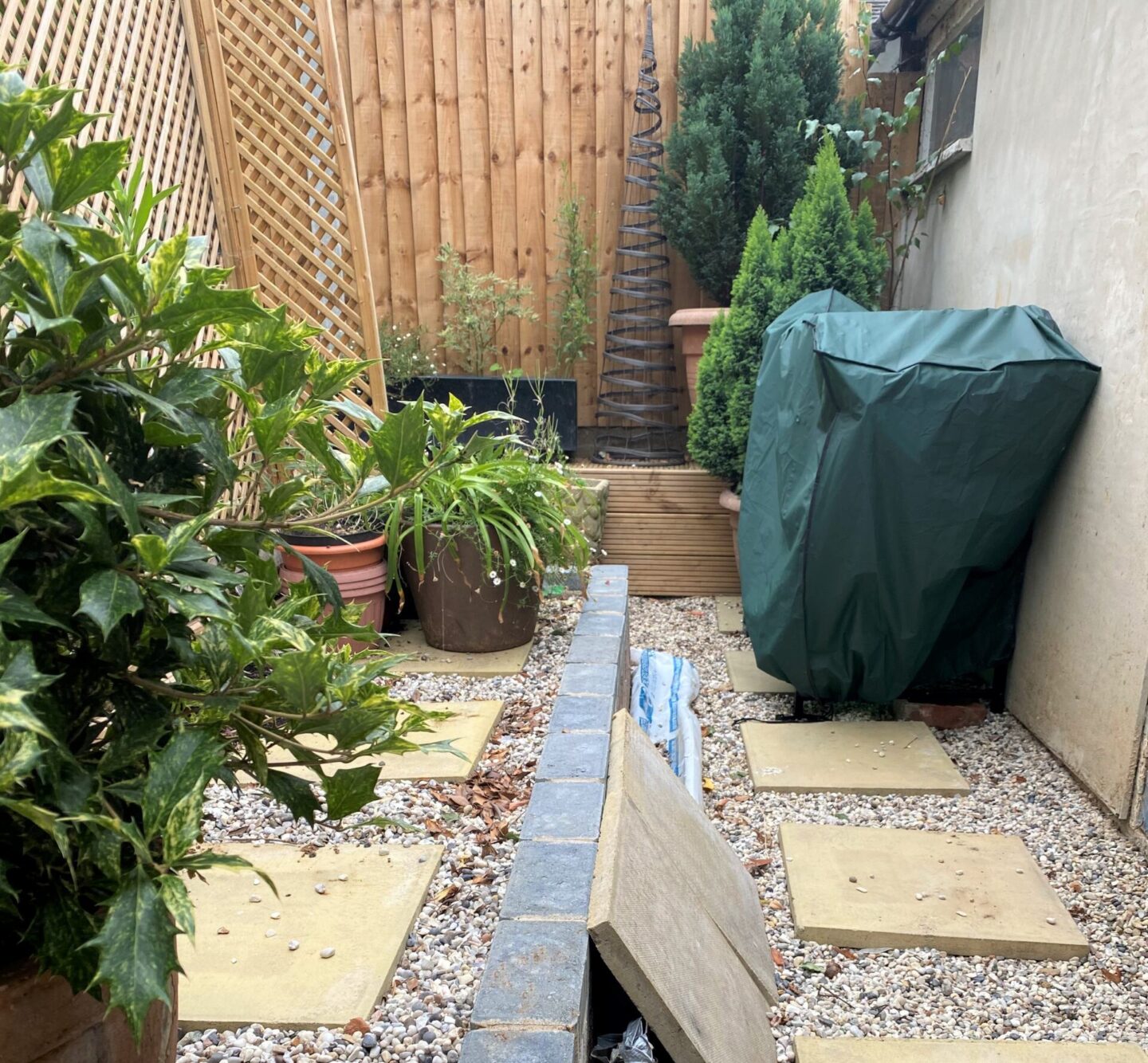 Just planting pots is far easier than the huge beds that I had to contend with in the large garden we had. I used to spend hours maintaining it and less time relaxing in that garden. Now it's the other way around.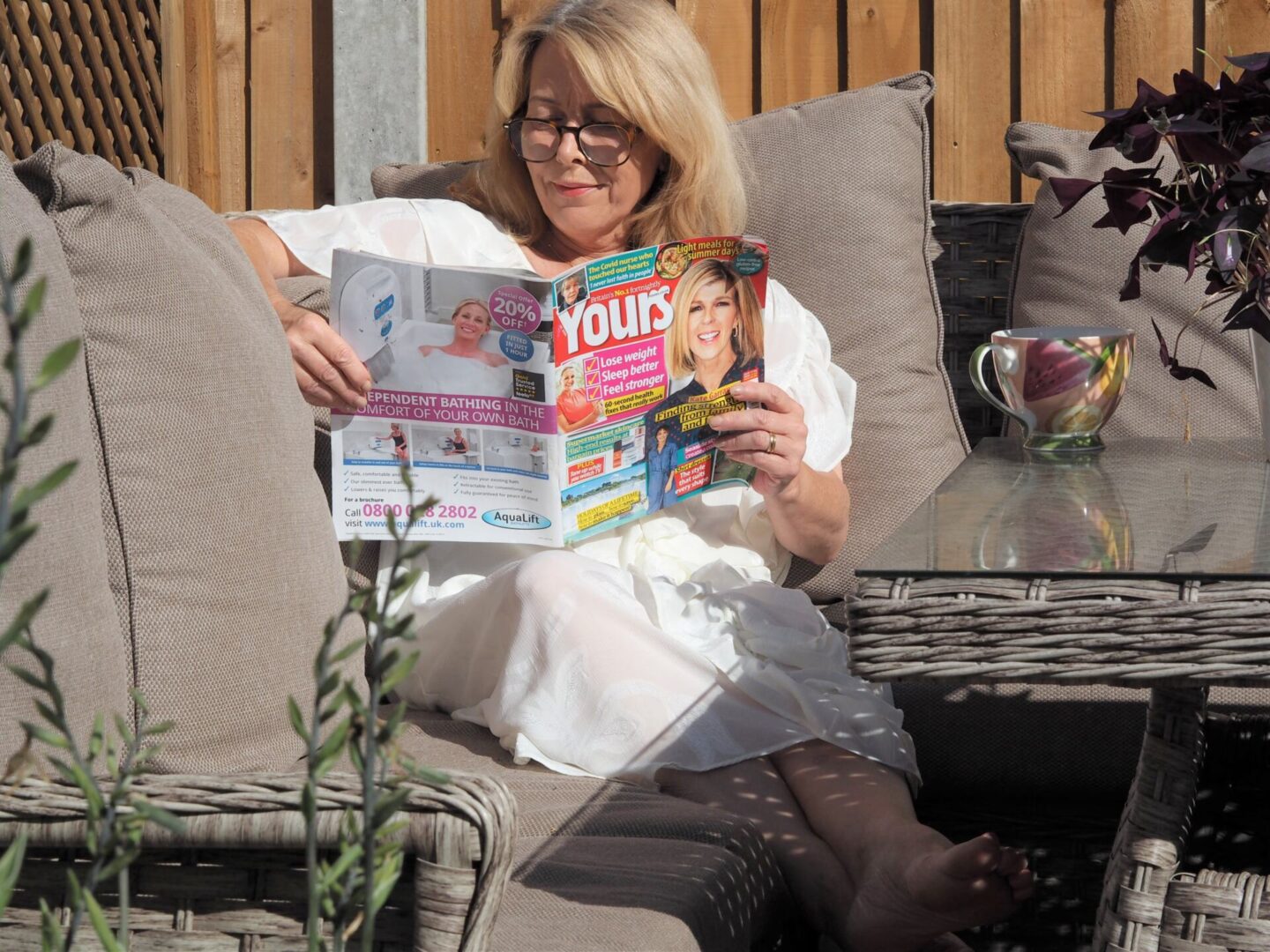 An L shaped comfy sofa was purchased during lock-down. You may remember in the first garden post it was originally at the top half of the garden. We intend on adding bi-fold doors where the living room window is eventually so the sofa had to be moved.
Adding the finishing touches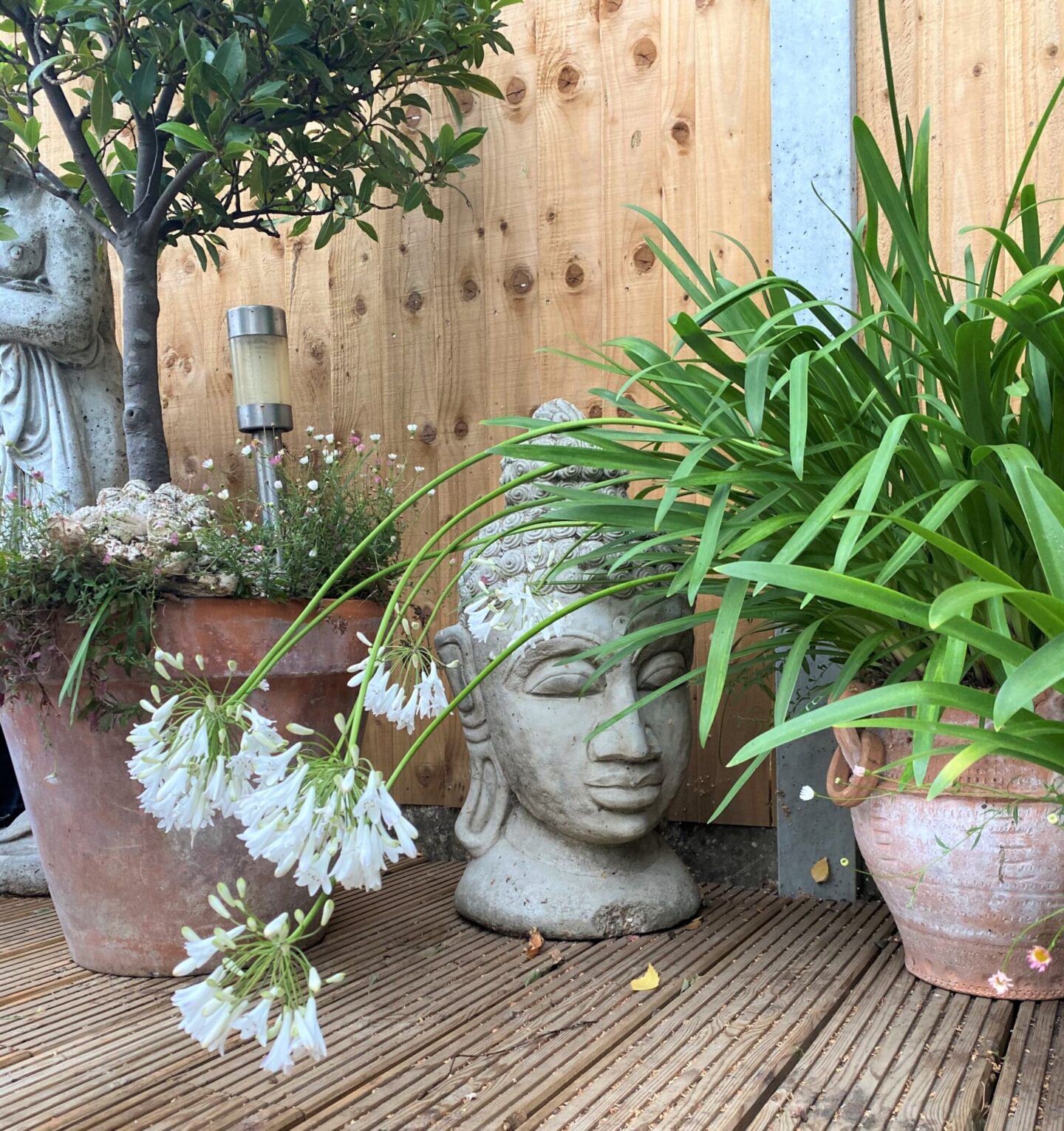 Big pots are what's needed in a garden with no grass I think. Buying the maturest shrubs and plants affordable makes a huge difference. Conifers are a reasonable price and won't grow too large in a pot but they will help create a backdrop for other plant pots of different varieties.
I purchased a fair sized red Acer and I'm going to buy a green one too. The green ones grow so much faster and they provide a good backdrop, height and interest.
Large terracotta pots in different shapes, sizes and patterns create interest. The one with the rings pictured above was mums. Bought in Spain when I was four years old! The remaining pots that I have are the royal blue colour Pictured in the fourth photo.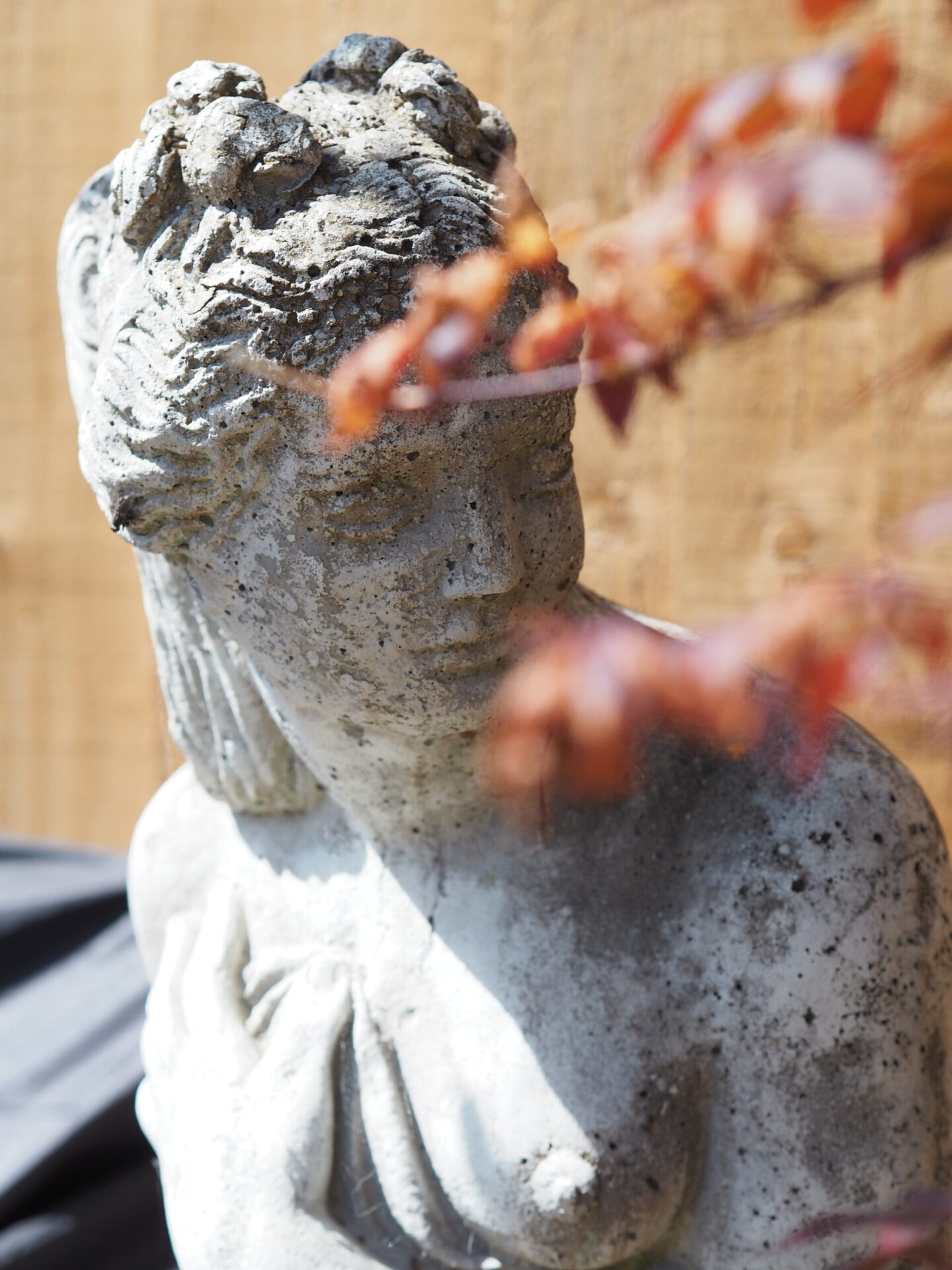 I have the small statue. Peggy as the children used to call her, a big Budda's head and some wall hangings. The wall hangings haven't been added yet. I'm waiting for the roof to go on the pergola first.
Planting ahead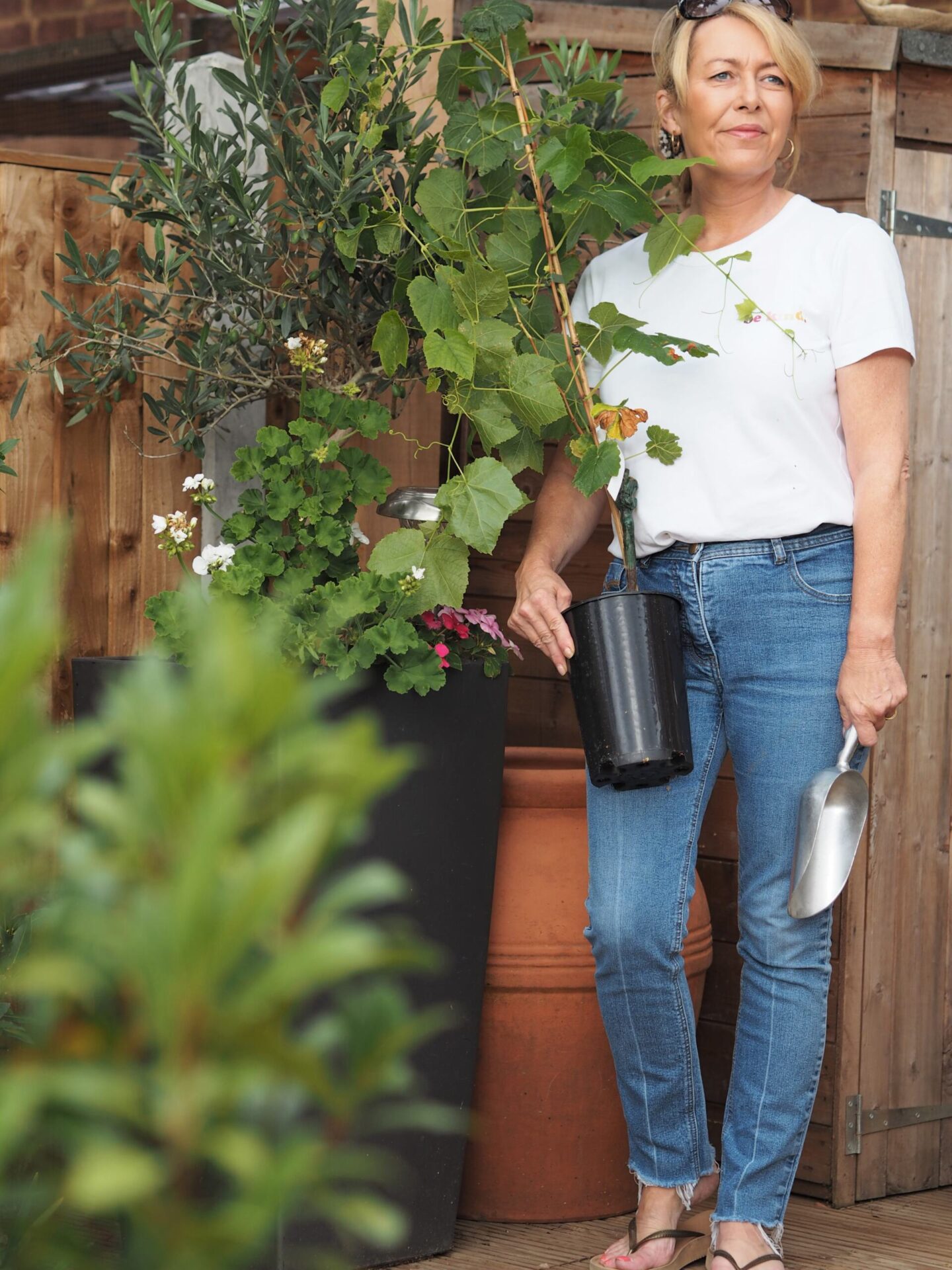 Our friend bought us a grapevine. I'm looking forwards to watching it grow up the pergola.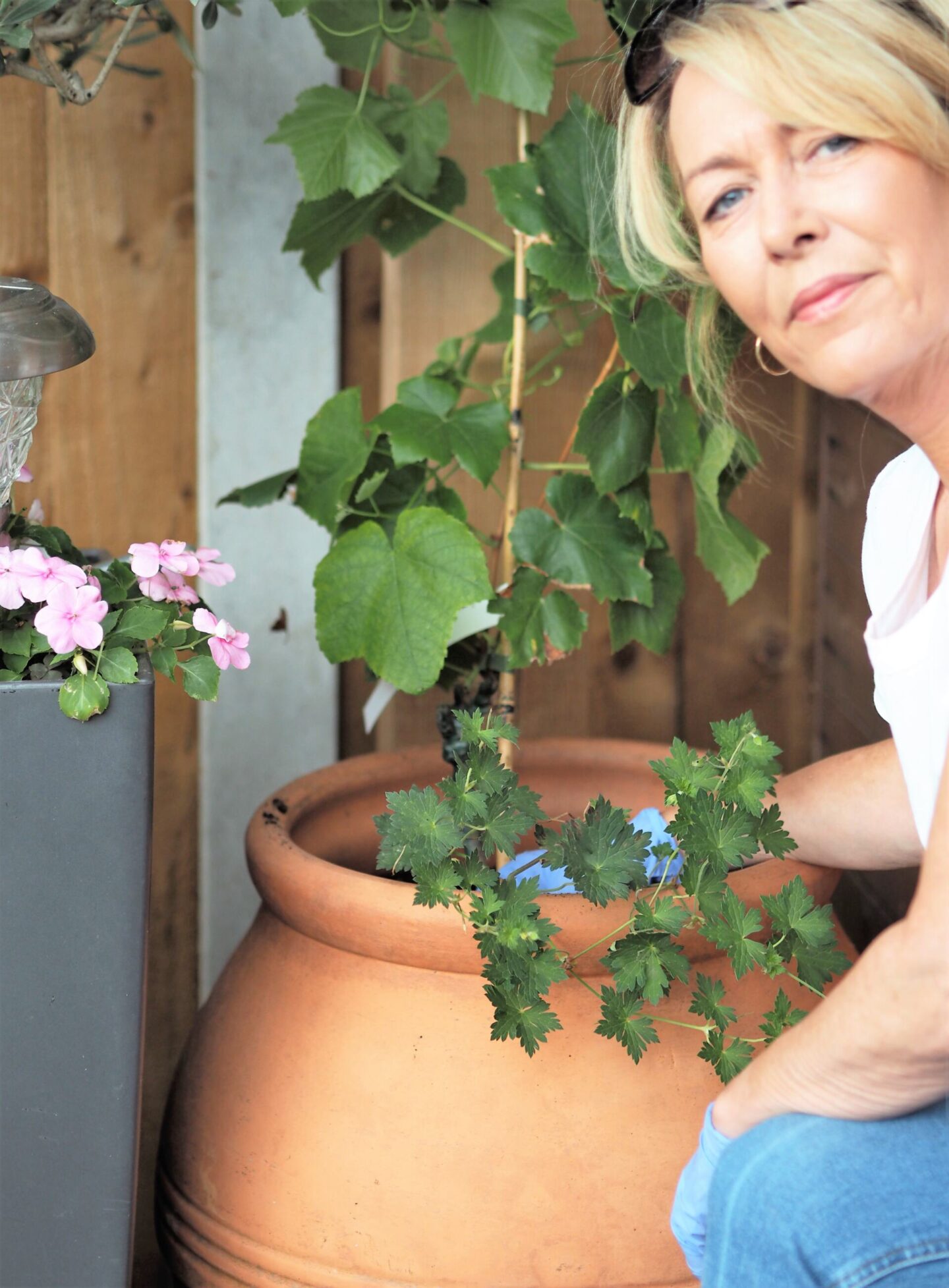 I've planted it in a tall terracotta urn. I've also added a trailing miniature geranium too. I hope this isn't going to deter the growth of the grapevine?
I've been doing this a lot this year, adding more than one plant into a pot for interest. Like the busy Lizzies embedded in the tall planters with olive trees. I've tried to cram a lot in everywhere!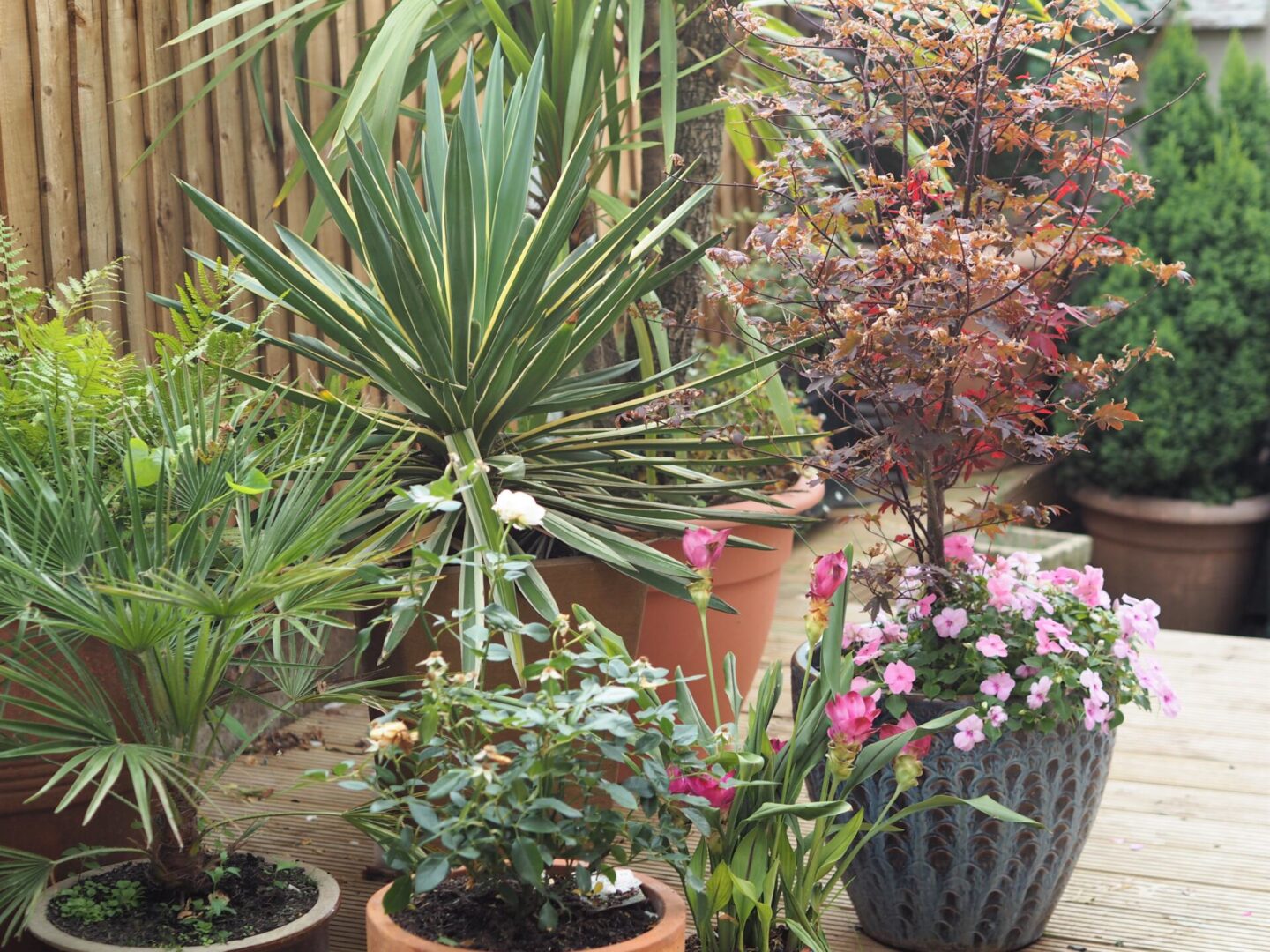 It's a jungle of pots! Some new and some I've had for years. I found adding the height, like I said made a huge difference. The Acer has taken a beating from the sun this year and I will move that to a shadier spot for next year.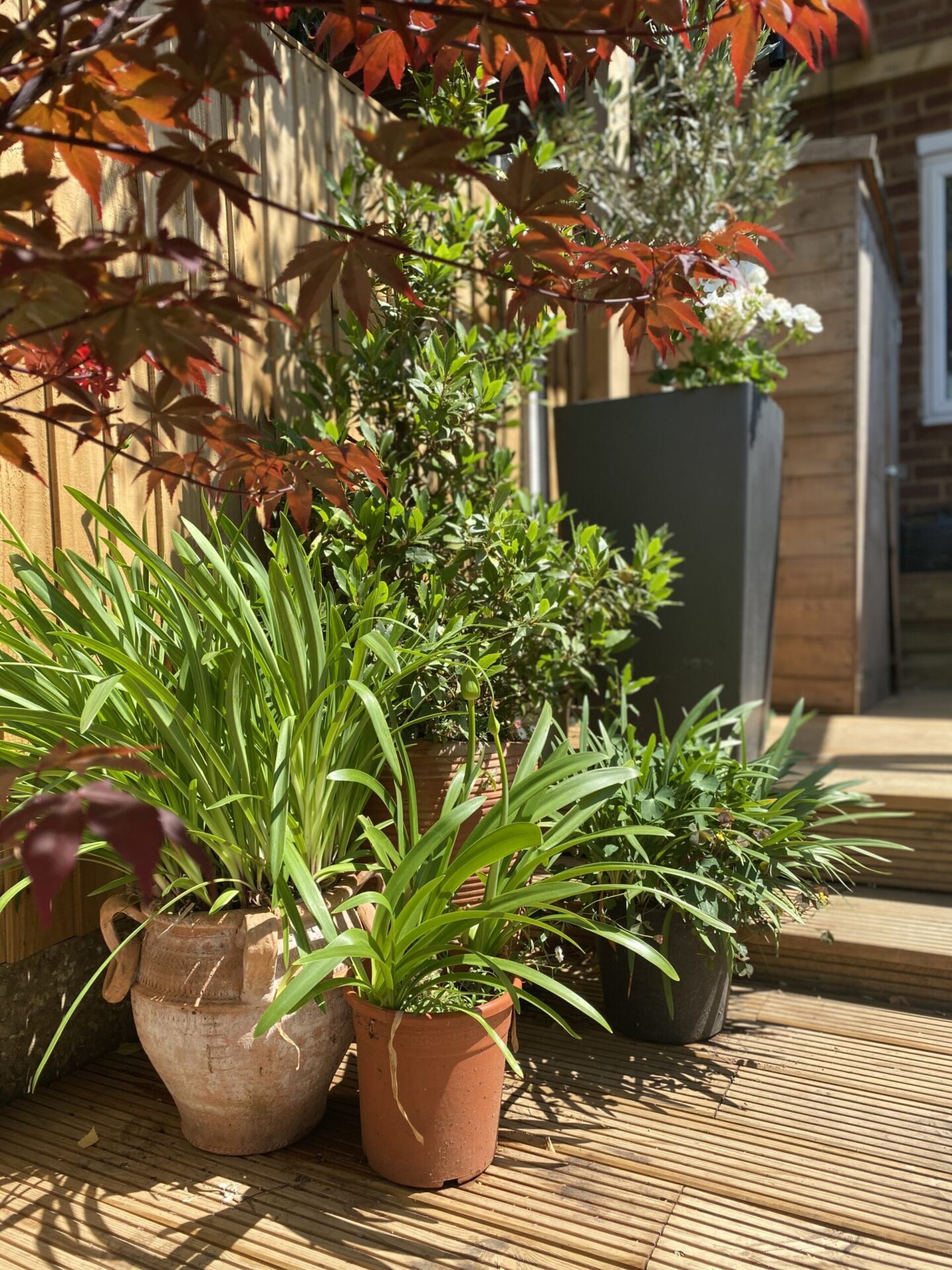 A collection of Agapanthas provided lush greenery and beautiful flowers until last week.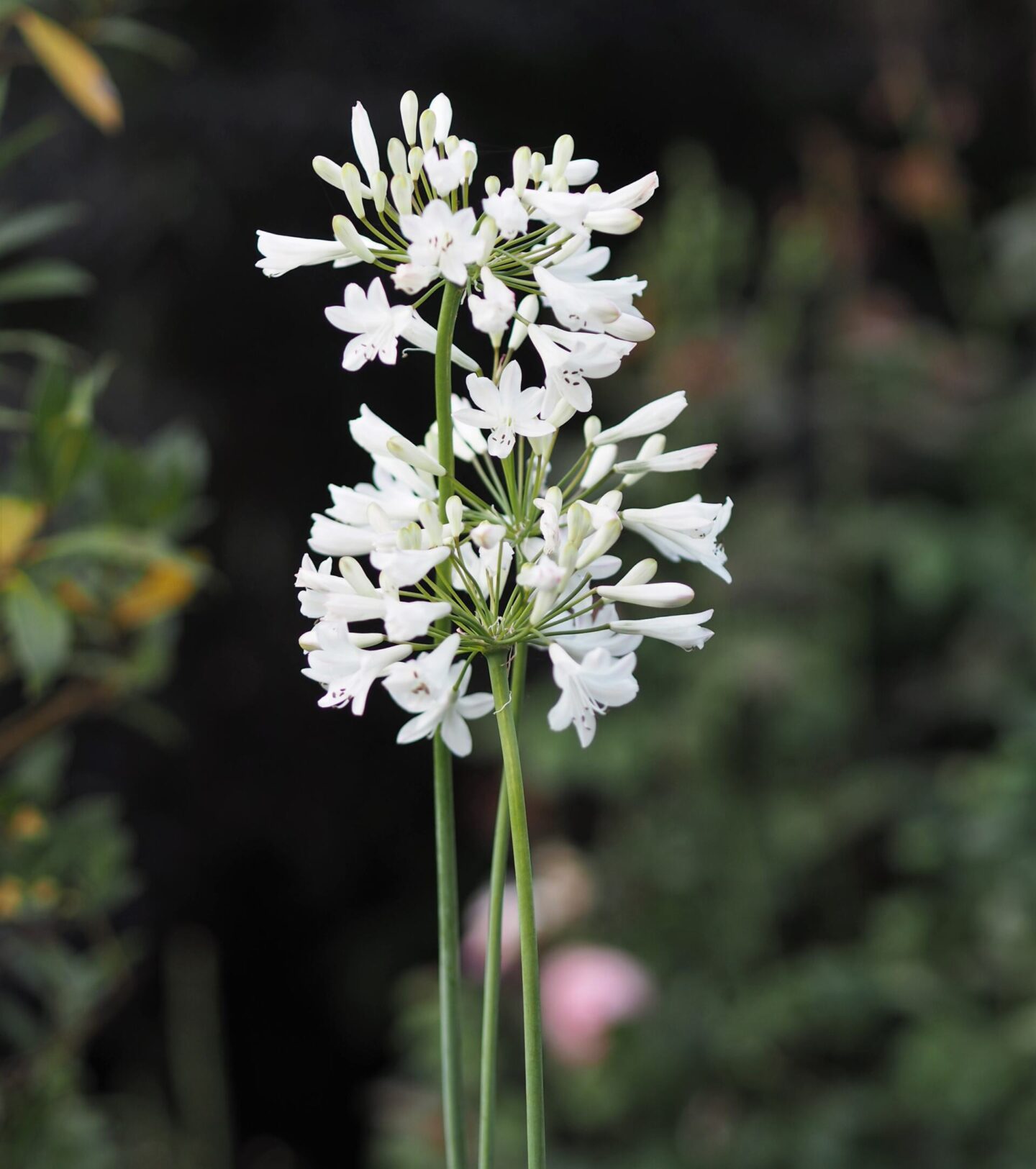 These are the types of pots that will store behind the trellis making way for winter flowering plants and bulbs later. I've never planted a lot of bulbs, so any advise is appreciated!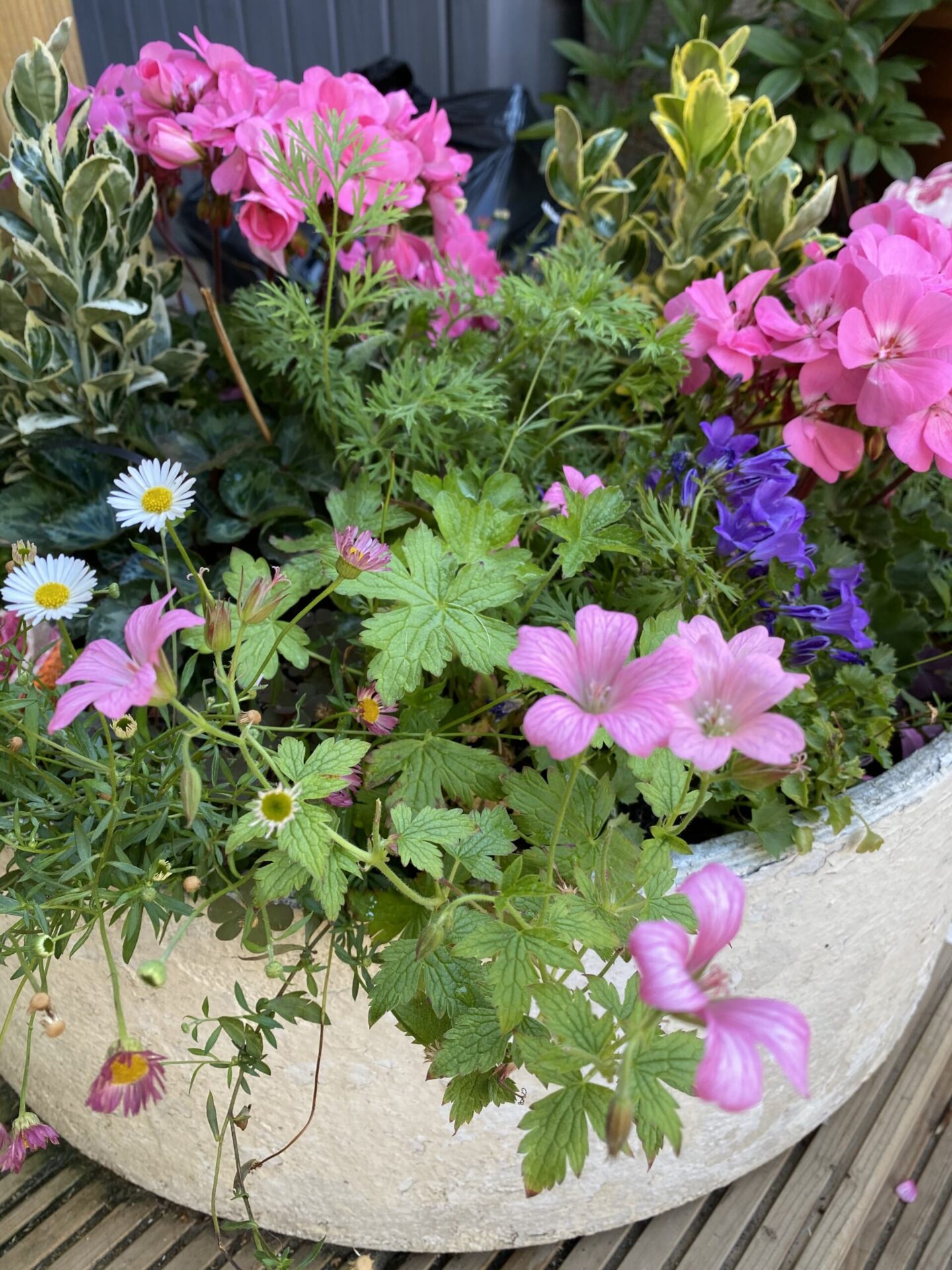 The large round tubs have been my favourite to plant. There's a little bit of everything in there! Geraniums, minature geraniums bizzie Lizzies, along with some foliage. Euonymous.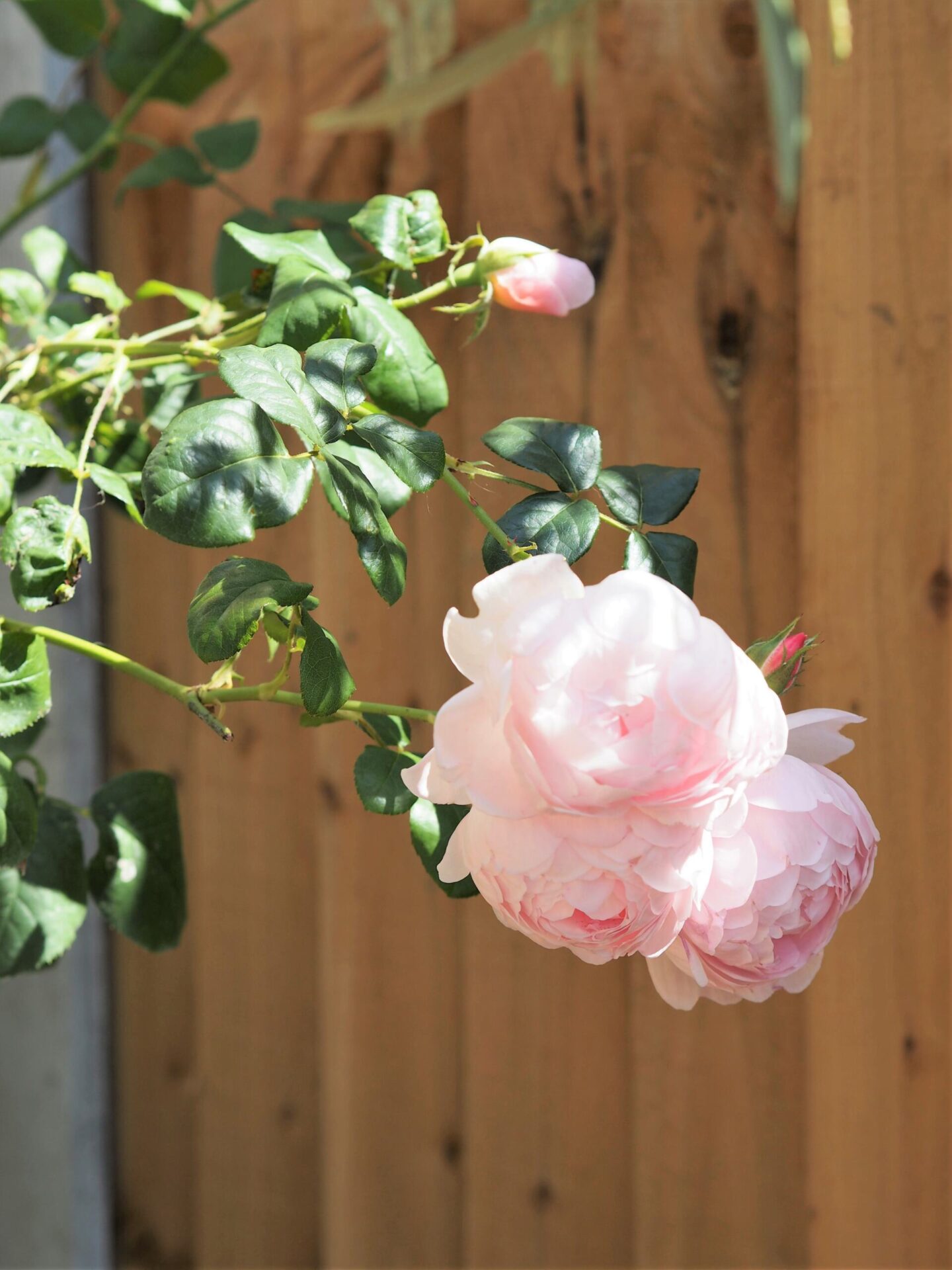 I love roses. I'm allergic to them though! I have to have long sleeves and gloves on to go anywhere near this beauty.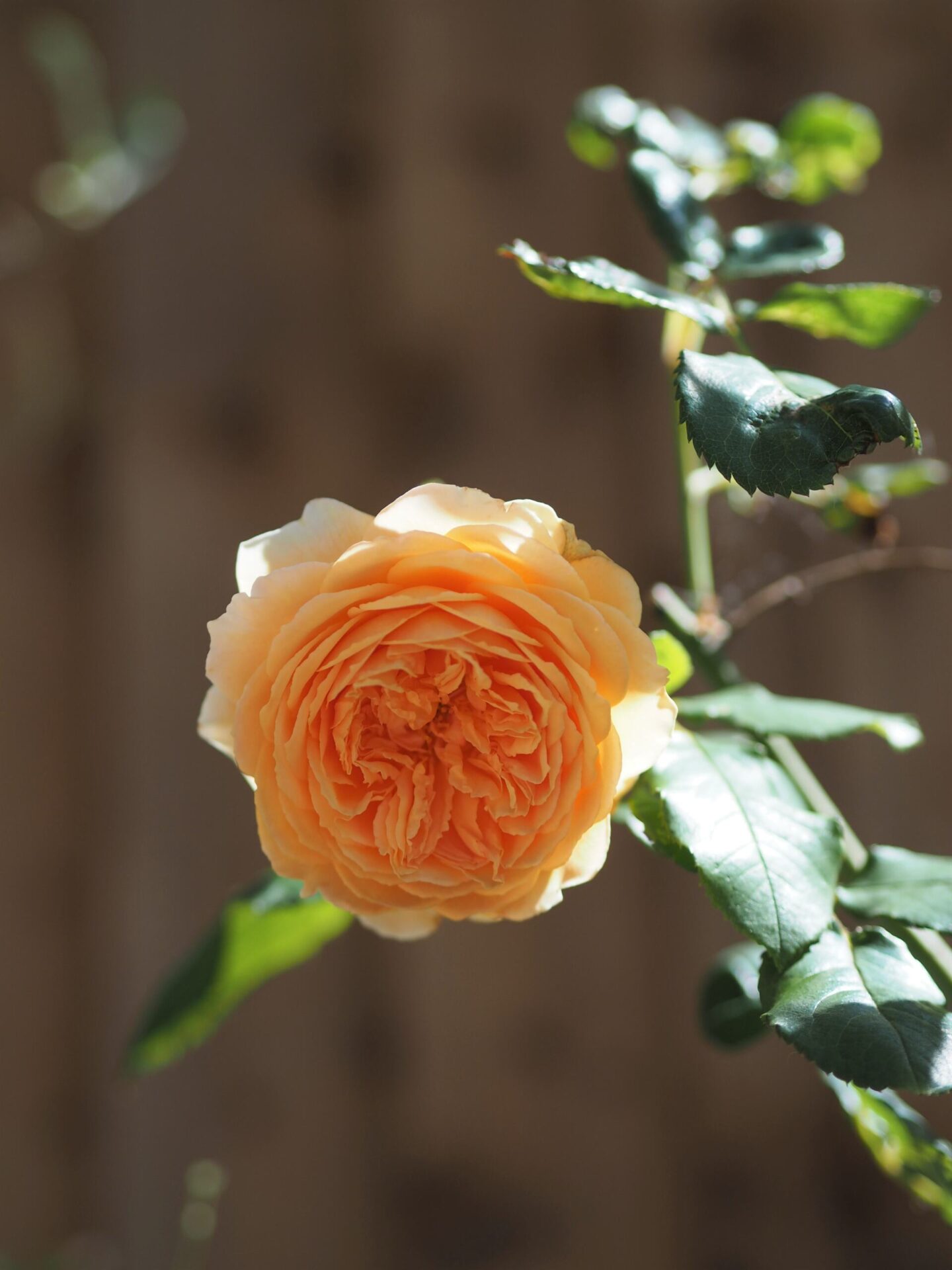 This peach one has finished flowering now but it has been so beautiful all summer. Both rose bushes are from David Austin. The pink is called Skeptered Isle and the peach one is Crown Princess Margareta. You can purchase David Austin roses from Amazon. I've got my eye on The Silver Wedding bush variety because I love white flowers
So that's my little garden. I've waffled on haven't I? I really thought I'd miss having a big garden, but I feel I have more time to relax. It's all so easy to look after. I hope you'e enjoyed the post and I hope you pop back to read the interior posts that are to come.
Keep you and yours safe and well xx
---
Please be aware that there are affiliate links included in this post at no cost to you if they are clicked on
---
Thank you for stopping by!
Come back for more. Click on the subscribe form below
YOU MAY HAVE A FRIEND THAT'S INTERESTED IN THIS? PLEASE USE THE SHARE BUTTONS
XO LAURIE
Subscribe for the latest updates!