The title "Weather Diaries" has been listed here on the blog for a reason. When it's freezing cold in the next few months I will look back on this post and never complain about being cold again!
How have you coped my UK readers? I know a lot of you will have enjoyed the high temperatures, but me? Once it hits to 25 degrees that's it. Enough. I feel that I have really suffered from this hot weather. Not slept, too hot to do anything, sweating at the slightest move.
I'm waiting on storms to come that are pounding the country but merely missing my home town. I struggled with what to wear. Shorts and T-shirts just felt too clingy but I did find a bargain of a dress.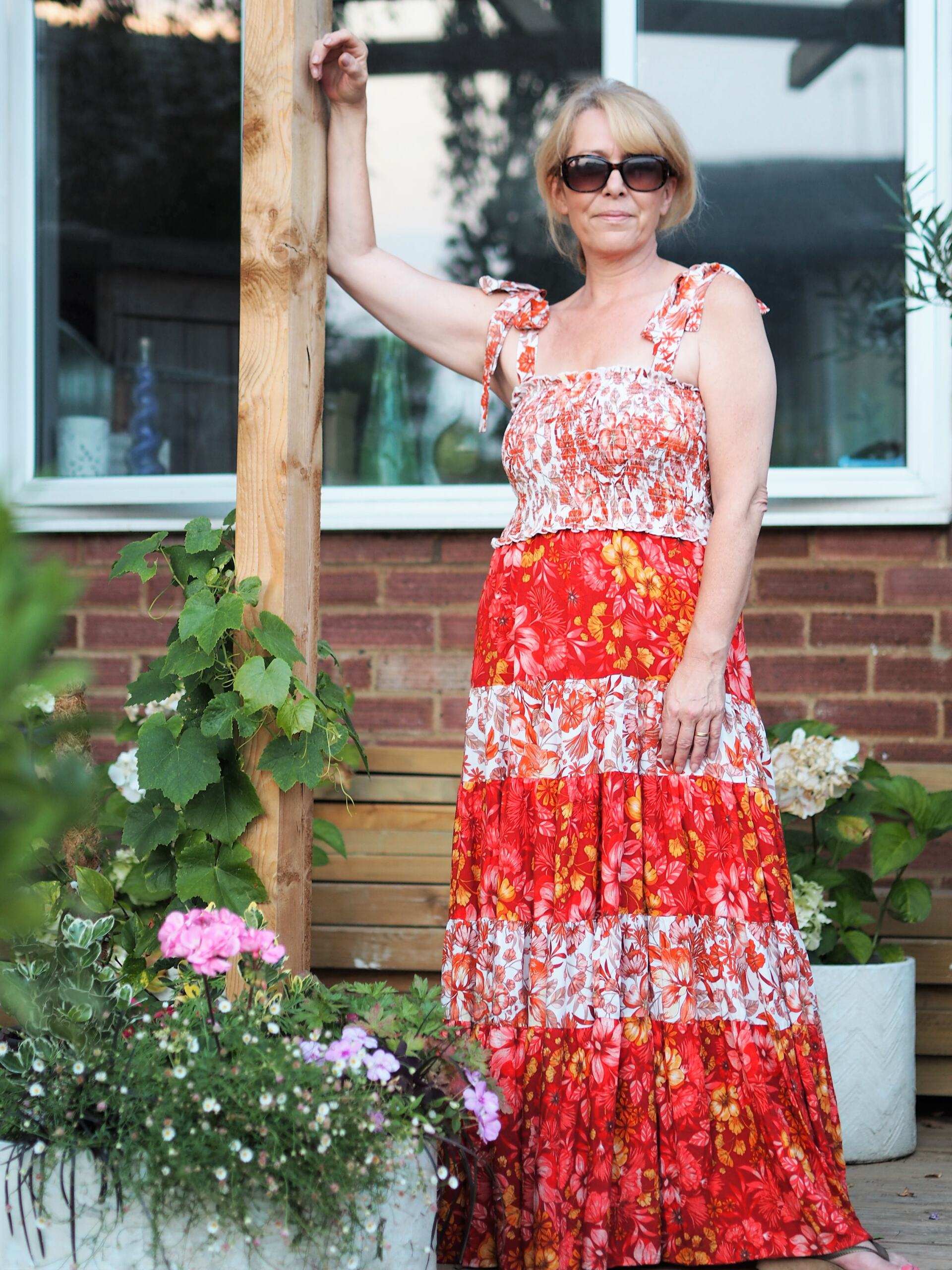 I found wearing Kaftans and anything loose-fitting best. I only have three Kaftans and searched online for some other items. I found this beauty on the H&M website and the dress pictured above was found at TK Maxx
There are some fantastic sales out there at the moment. I bought one strappy loose dress from H&M for £6.00! No photos have been taken of the two from H&M. I'm sure you will spot them on my stories at some time.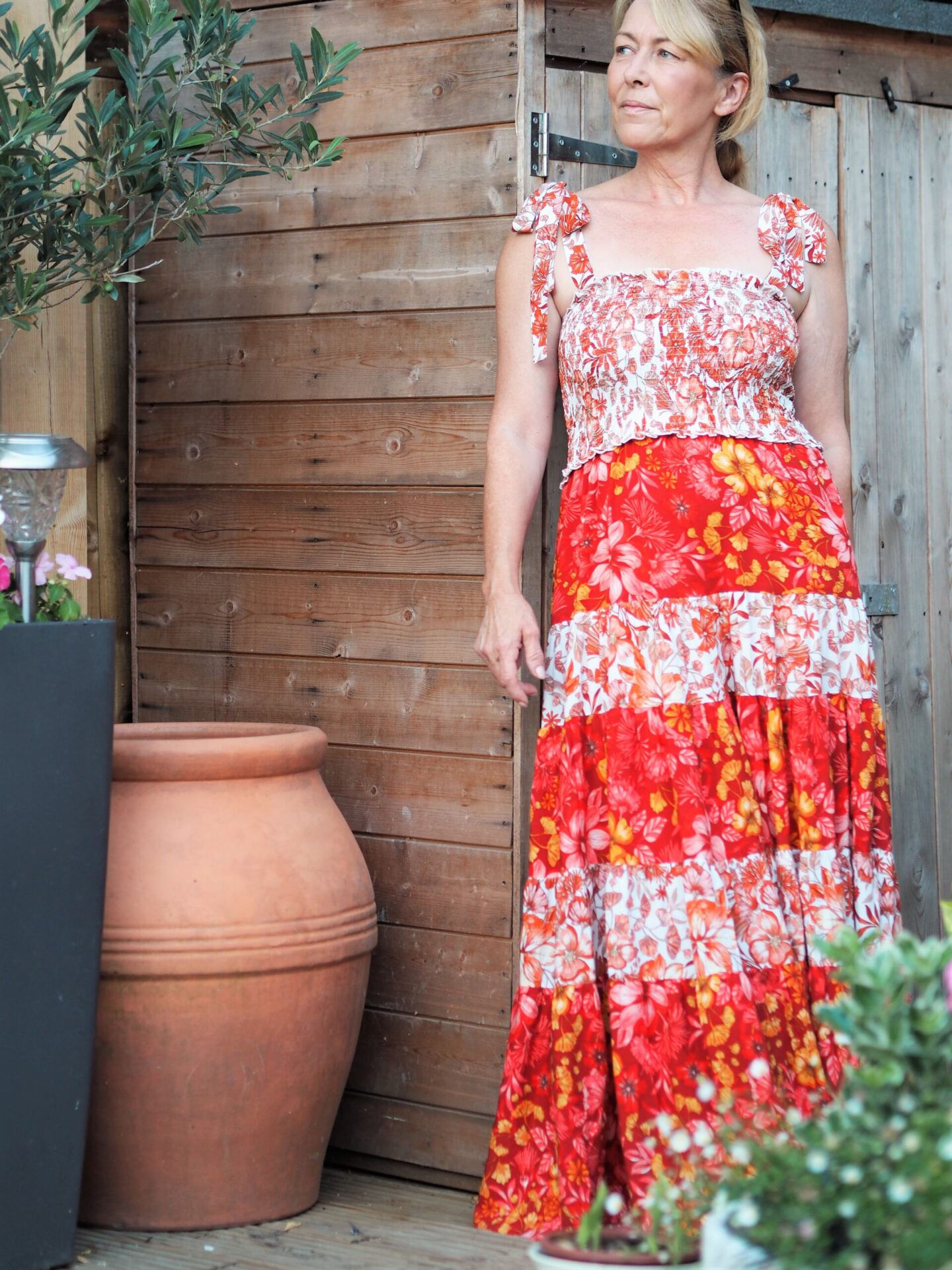 I'm really pleased with this dress from TK Maxx. The label reads size xs but it would fit a size 10-12 easily. It looks heavier than it is. really cool to wear considering and I'm all for these ruched tops, so you don't have to wear a bra. At £5.00 online too! I'm listing a few others that caught my eye below.
Most worn in this hot weather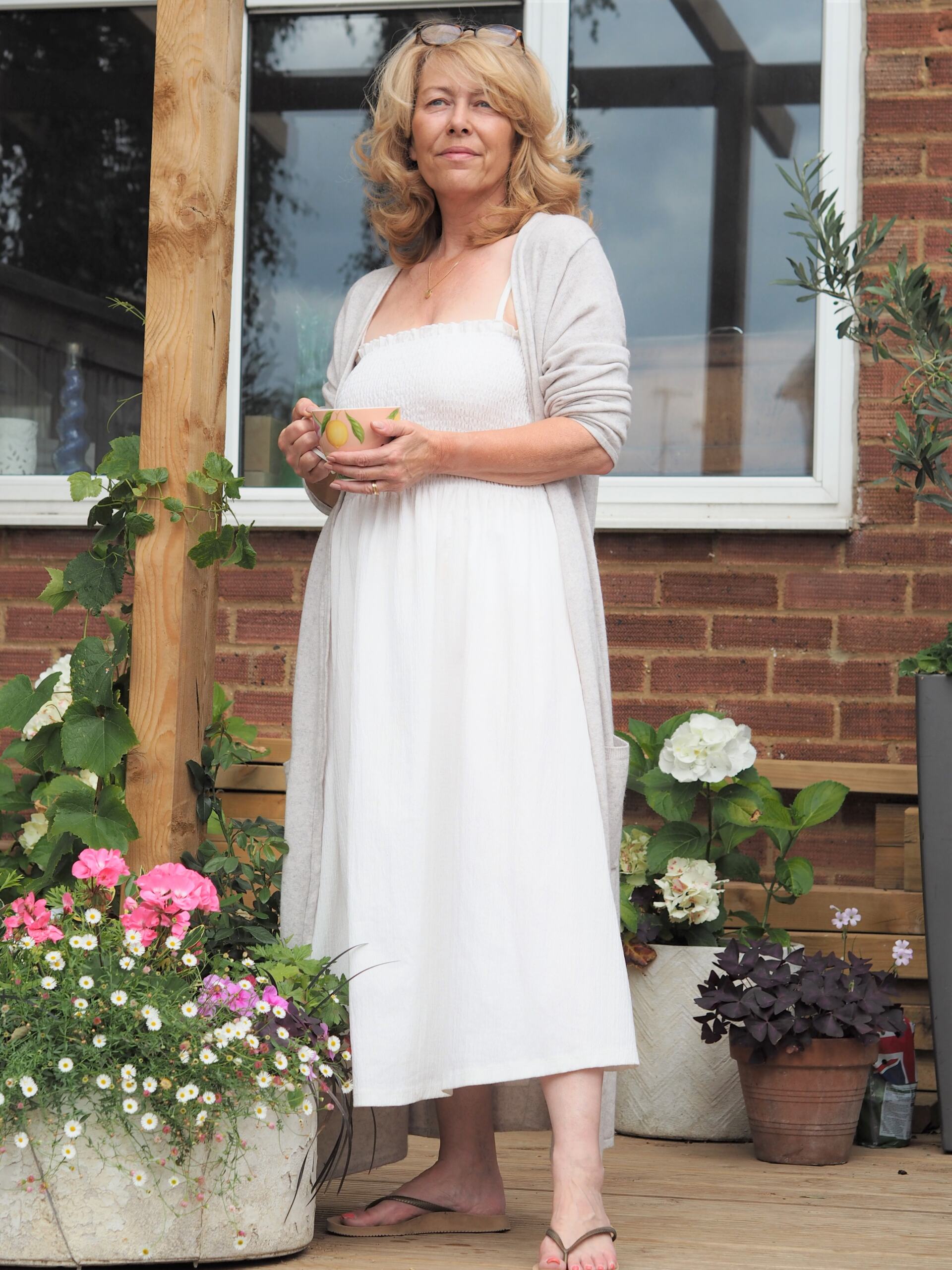 The dress under the cashmere robe is by far my most worn this month. I'm not sure if they're sold out now but H&M was selling this dress off at £12.99 (available in mustard) I purposefully purchased this to just wear indoors. The white is slightly see-through but oh so comfortable.
This is how I ended up on the hunt for some more ruched topped dresses. Knowing how comfortable they are. The cashmere robe was perfect to wear and have my morning cuppa in the garden.(yep, this is me first thing. Look at the hair!) Woolovers have just released this years lounge-wear and its so reasonably priced compared to other brands. It sold out really quickly last year, so I'm giving you the heads up if you want to treat yourself.
Beauty/skincare Haul And Discount Code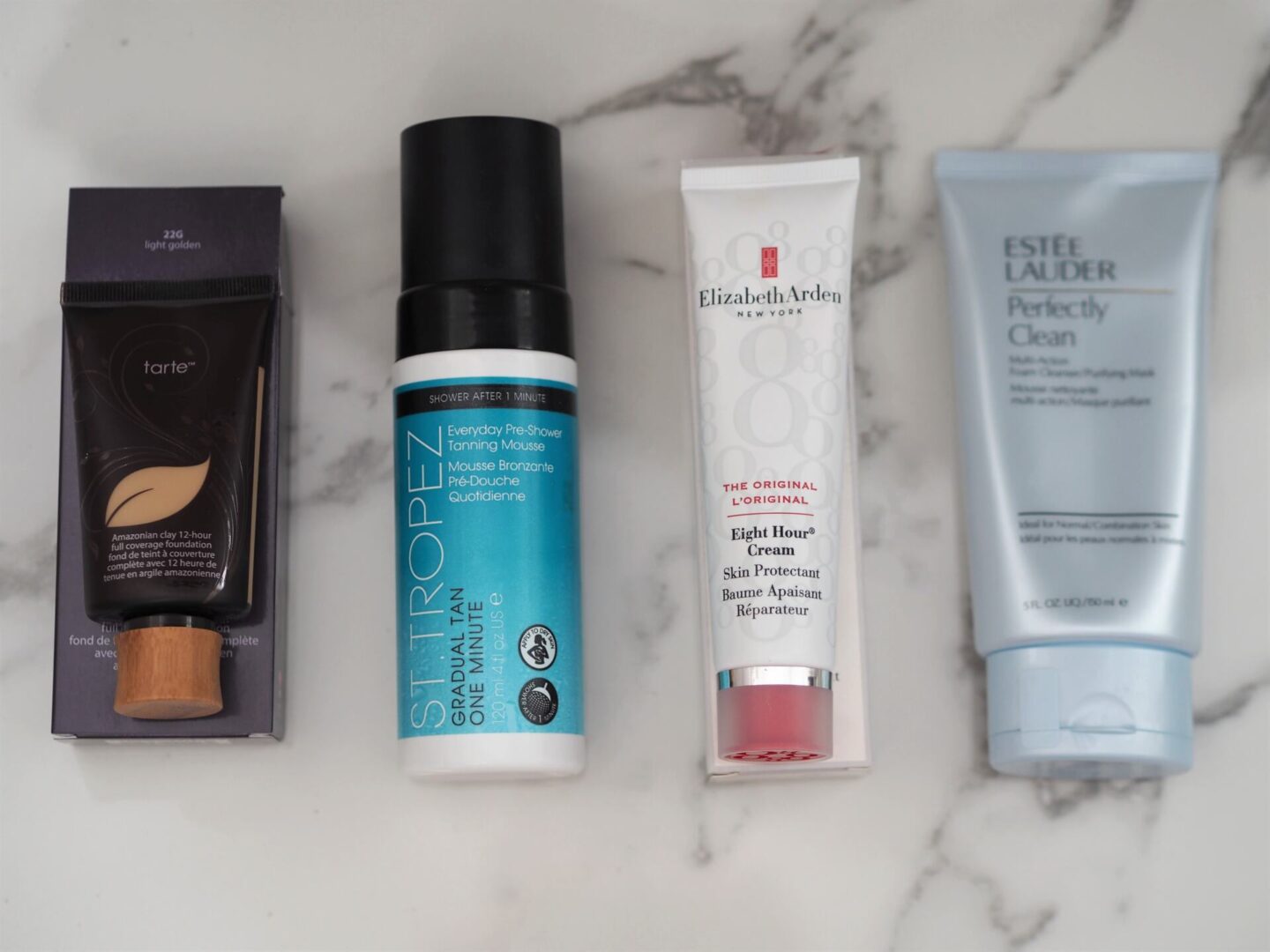 I was recently invited to share a brand called Strawberry.Net with you. I was very impressed with the website, selling all the famous brands at discounted prices. Above is what I decided on ordering. All items that I use frquently apart fom the St Tropez Tan. I'm really getting into tanning and wanted to give this already famous and highly recommended brand a try.
I was also surprised to see Estee Lauder at sale prices on the website too, so I snapped up one of my favourite cleansers, perfect for the hot weather to stop my pores from getting clogged up.
If you would like to take a look and see if you can find your regular beauty/skincare brands at a discounted price and get an extra 10% off then the offer code at the till at Strawberry.Net is…
10VANITY
A welcomed feature!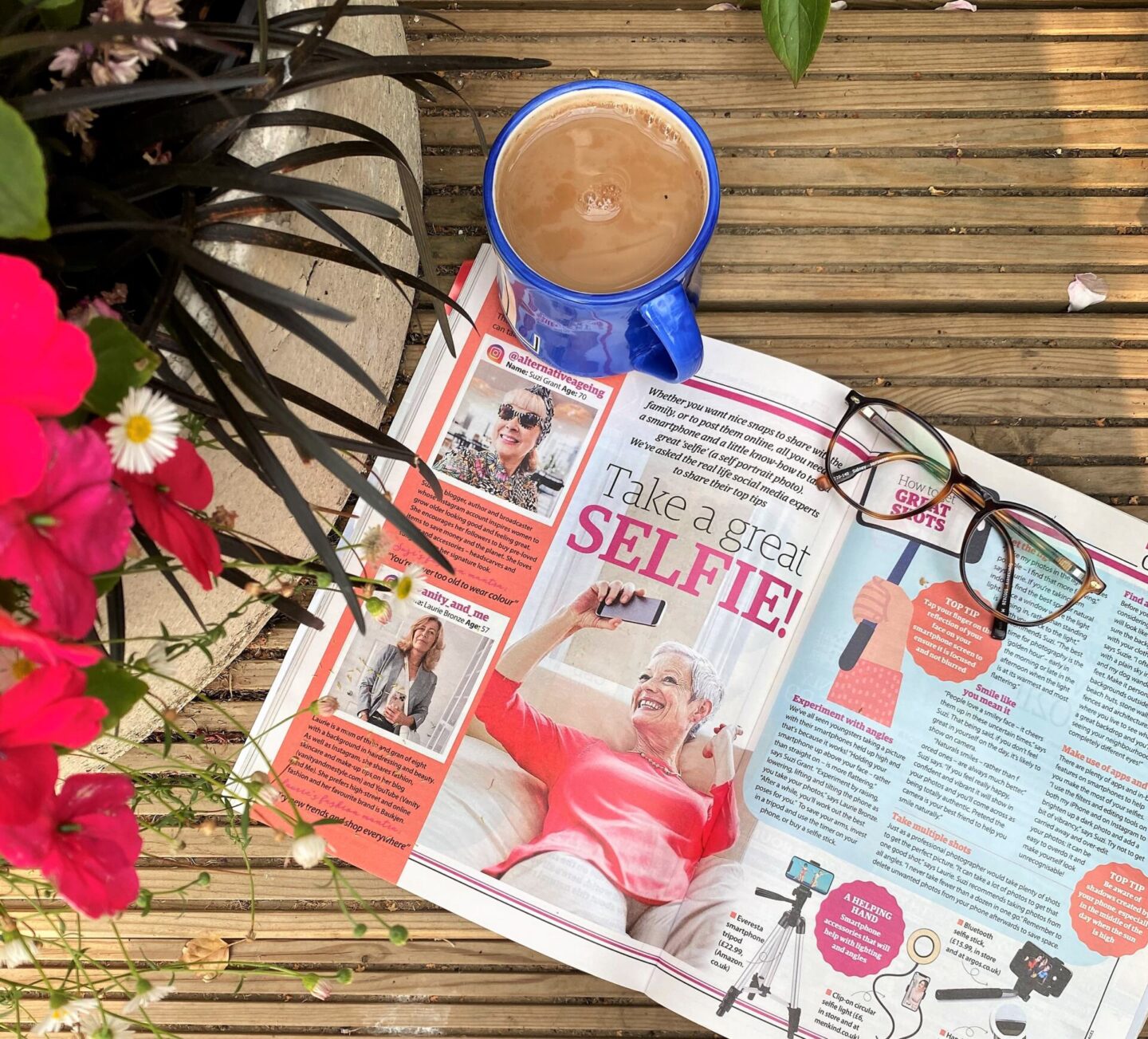 A feature in Yours magazine! Talking about Instagram of all things. My pet hate social platform. The magazine is available all of August if you fancy a read. It's actually got a lot of articles in this mag. This is the first time I've purchased it and I'm quite impressed.
On Film
I'd love you to join me over on YouTube. You can see all my latest outfits as I try them on. The channel is growing steadily and I'm really enjoying it.
Also. Just a quick reminder that you can still get 20% off at Baukjen with the code VM20 (full priced items)
Keep you and yours safe and well xx
---
Please be aware that there are affiliate links included in this post at no cost to you if they are clicked on
---
Thank you for stopping by!
Come back for more. Click on the subscribe form below
YOU MAY HAVE A FRIEND THAT'S INTERESTED IN THIS? PLEASE USE THE SHARE BUTTONS
XO LAURIE
Subscribe for the latest updates!