I'm a big fan of the makeup and skincare brand Look Fabulous Forever. I've sworn by and still use products by this brand for the past few years and some items I couldn't be without.
I'm sharing a few new items with you today that I really like and thought I'd share them with you.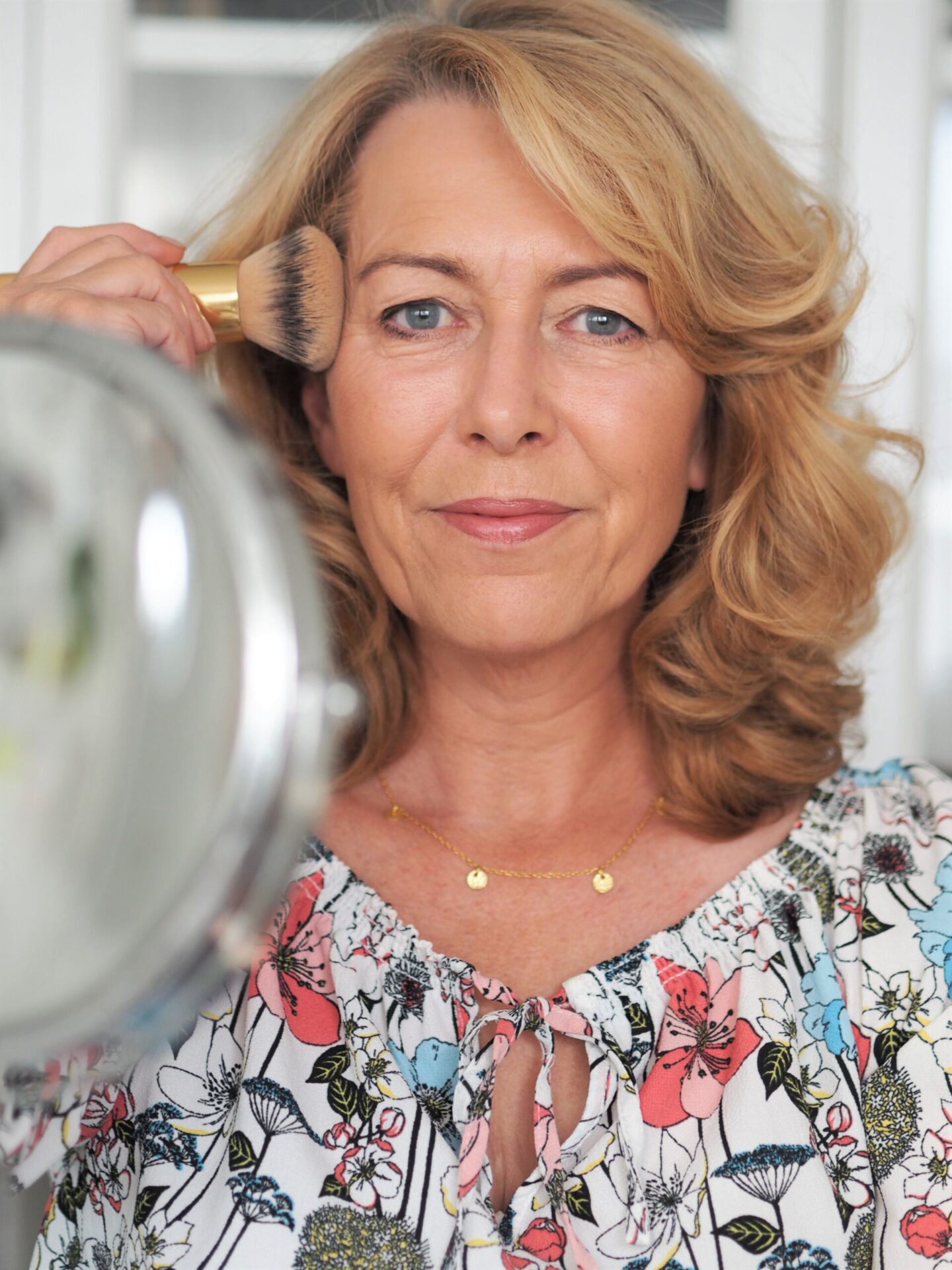 I'm sharing this photo first. I'm not putting my un-made lined old face at the top! Trust me, these little helpers make a huge difference. It's good timing to put this post out to you as well. Look Fabulous Forever has 20% off and free delivery on orders over £20.00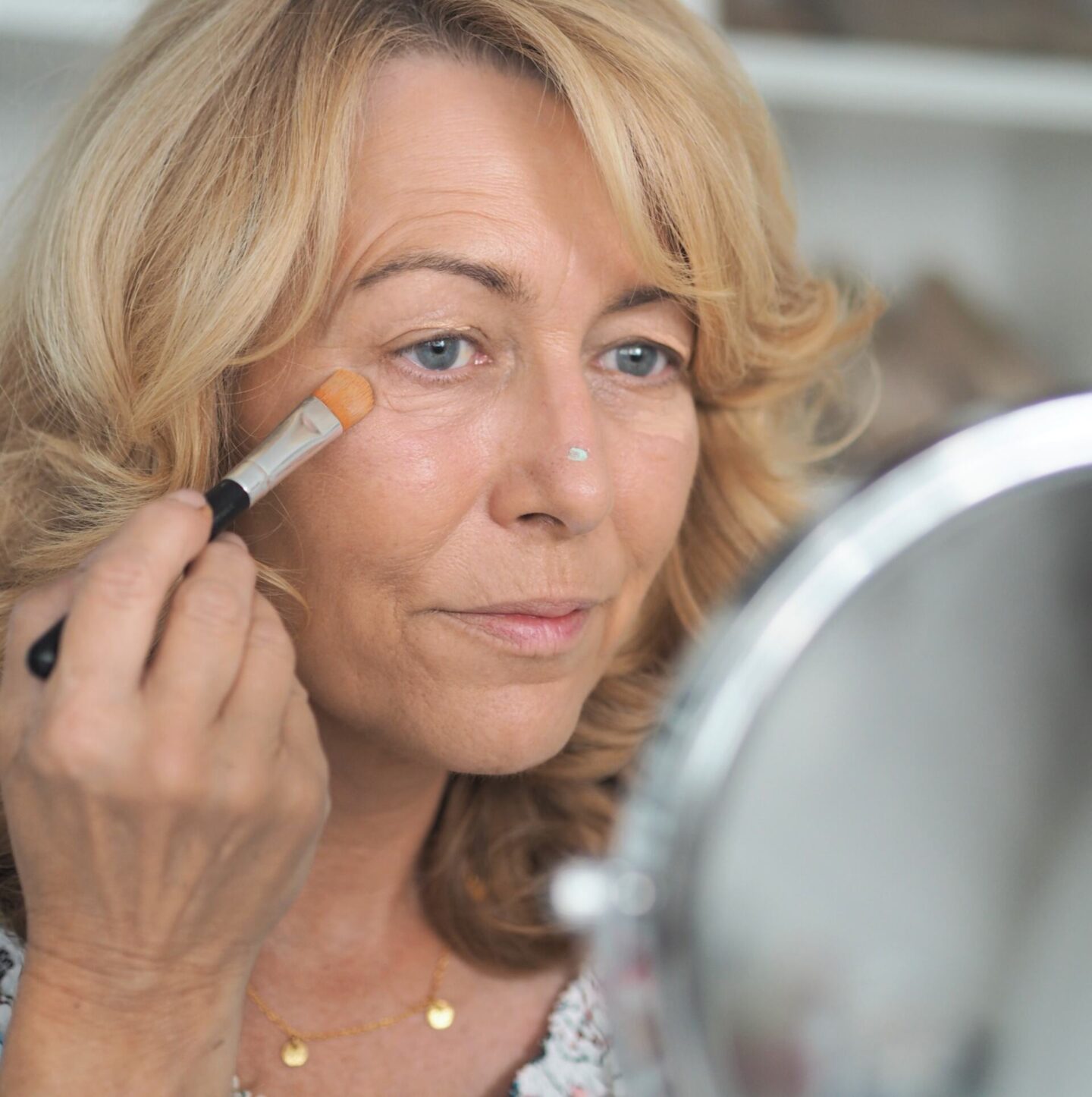 I've applied my base, now I'm getting rid of the problem areas. Dark-skinned eye sockets and the odd blemish. Plus the broken vein on my nose. I use the Colour Balance Neutraliser on that pesky vein and the neutraliser works a treat.
I have to add concealer over the top but the coverage is amazing. If you suffer from any redness anywhere then this will work brilliantly for you. I have written a more in-depth post about makeup dilemmas before.
The Eye Prime is my most used product from Look Fabulous Forever. It really takes away the darkness in the eye socket and works as a great primer for eyeshadow, the added bonus of keeping the eye makeup in place for the day/night.
I also use the Eye Prime as my preferred under-eye base/concealer. I find this helps hide fine lines and any puffiness.
The new makeup I'm trying
The two new makeup items are on the far left. Sheer brilliance lid colour. I'm using the Warm Tone ( I'd call it bronze/gold) I rarely wear any dark colour eyeshadows unless it's for an evening look.
I feel light colours only on my eyes just make them appear more open and brighter. I do have the dreaded hooded eyes and a darker shadow in the crease does help but for an every day look for me I like to keep it quite natural and neutral.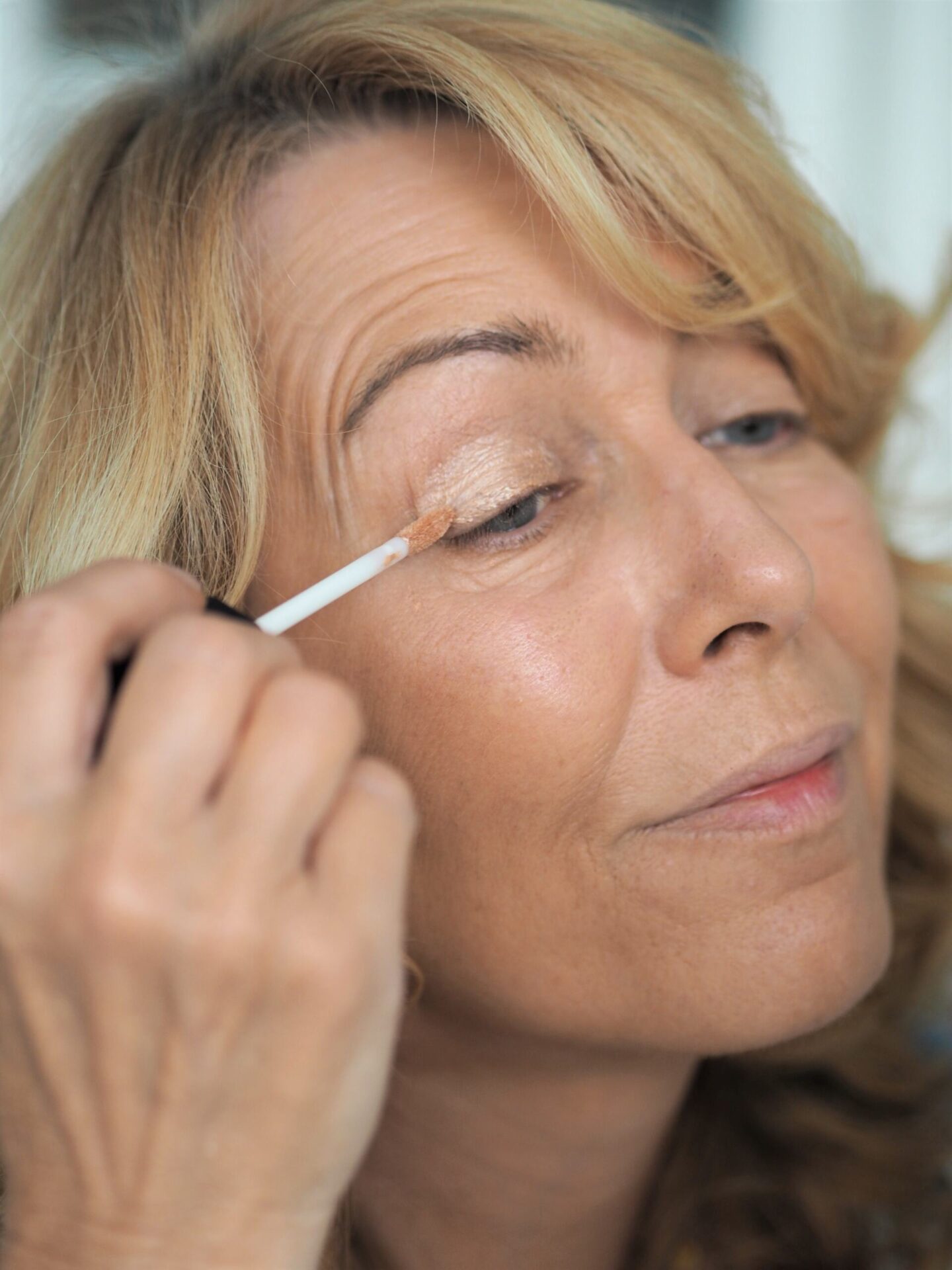 The lid colour glides on easily with its own applicator. And talking about brushes, I wanted to put forward the little flat brush that I use for applying concealer. It's brilliant for patting the concealer into the desired area, especially around the lip line and under the eyes.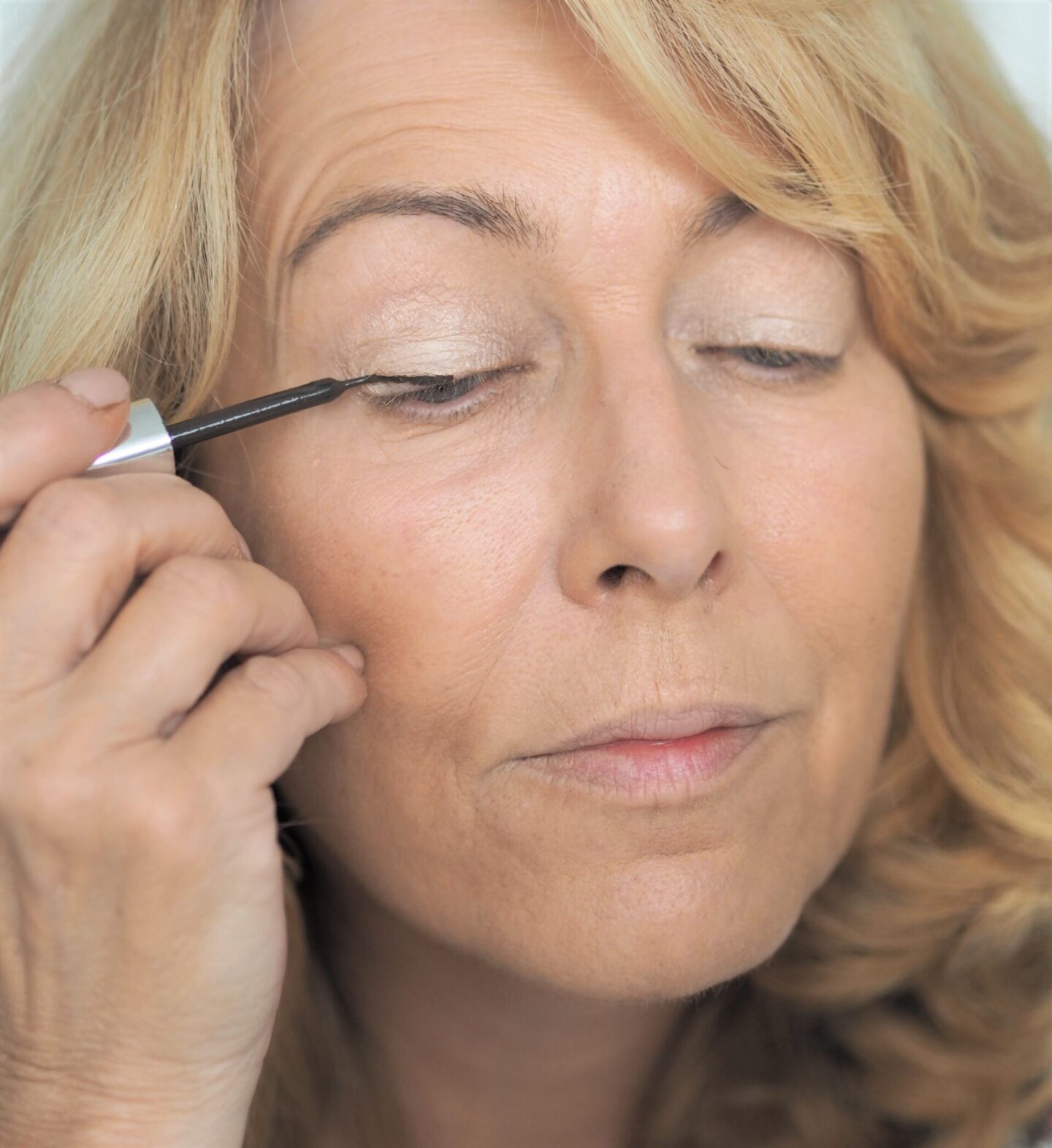 The next item that's in constant use and has been for a couple of years is the Bring Back Brow Shape. Formulated for women with sparse eyebrows, this has the finest tip of a brush and I like to use it both for eyebrows and a very fine eyeliner along the top of the lid.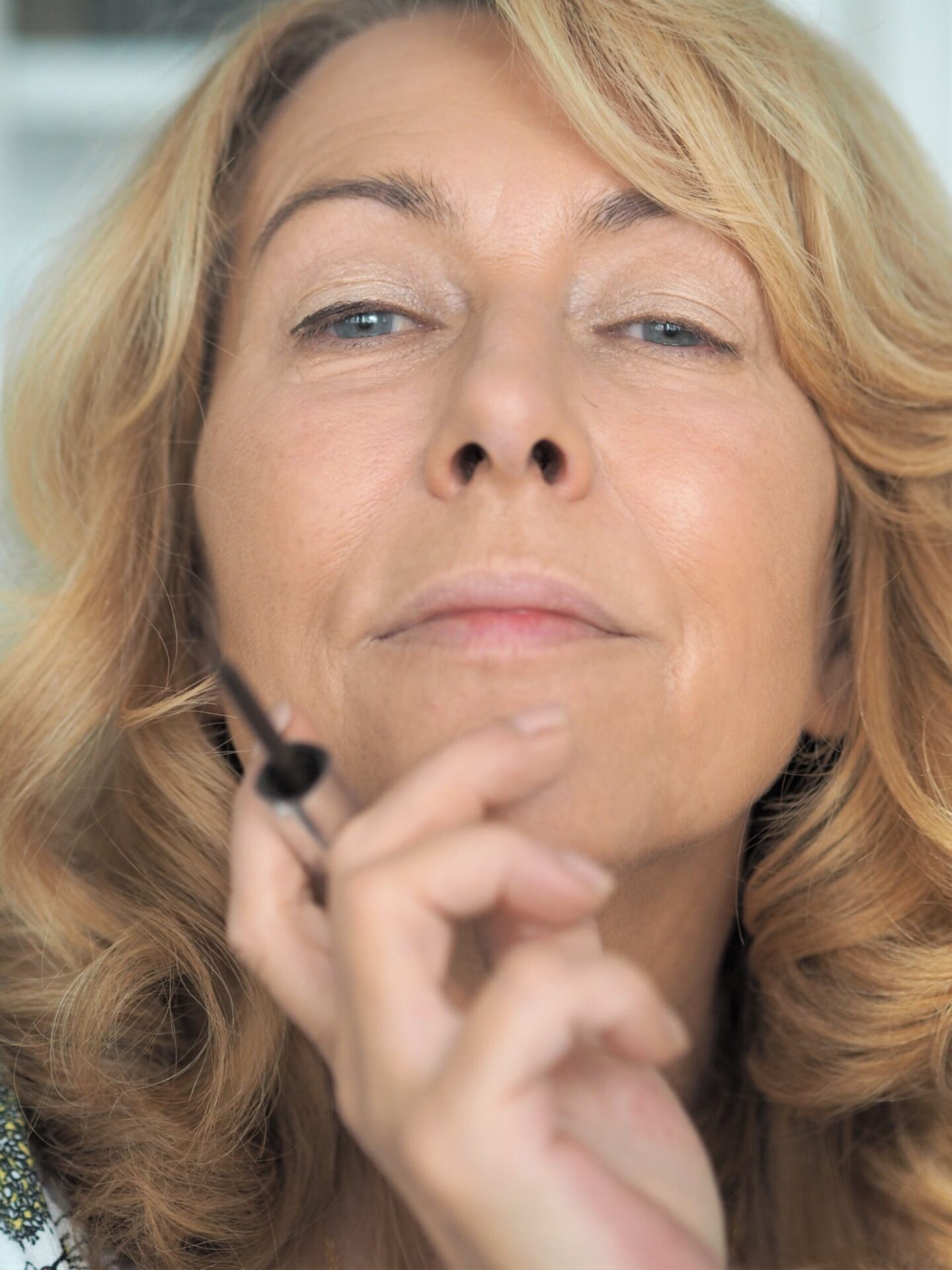 It looks like a thick line in the photo because it's such a close-up shot, but I love this for helping me look like I have something that resembles eyelashes. That fine line adds a little more depth to them. You can see how sparse my eyelashes really are in the picture!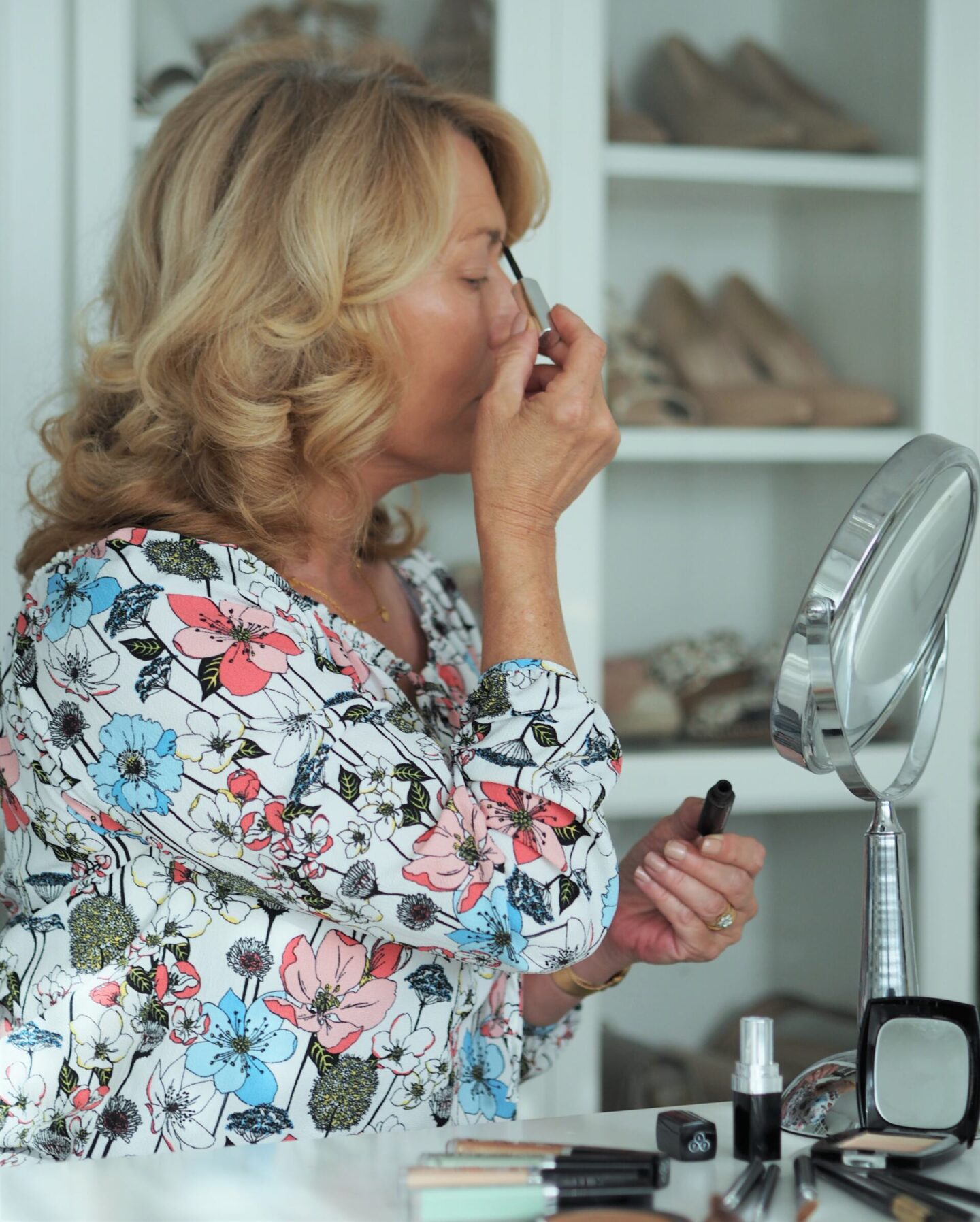 Great for adding a little shape to the eyebrows, This brush can paint the finest of hair-like strokes. I really love this product!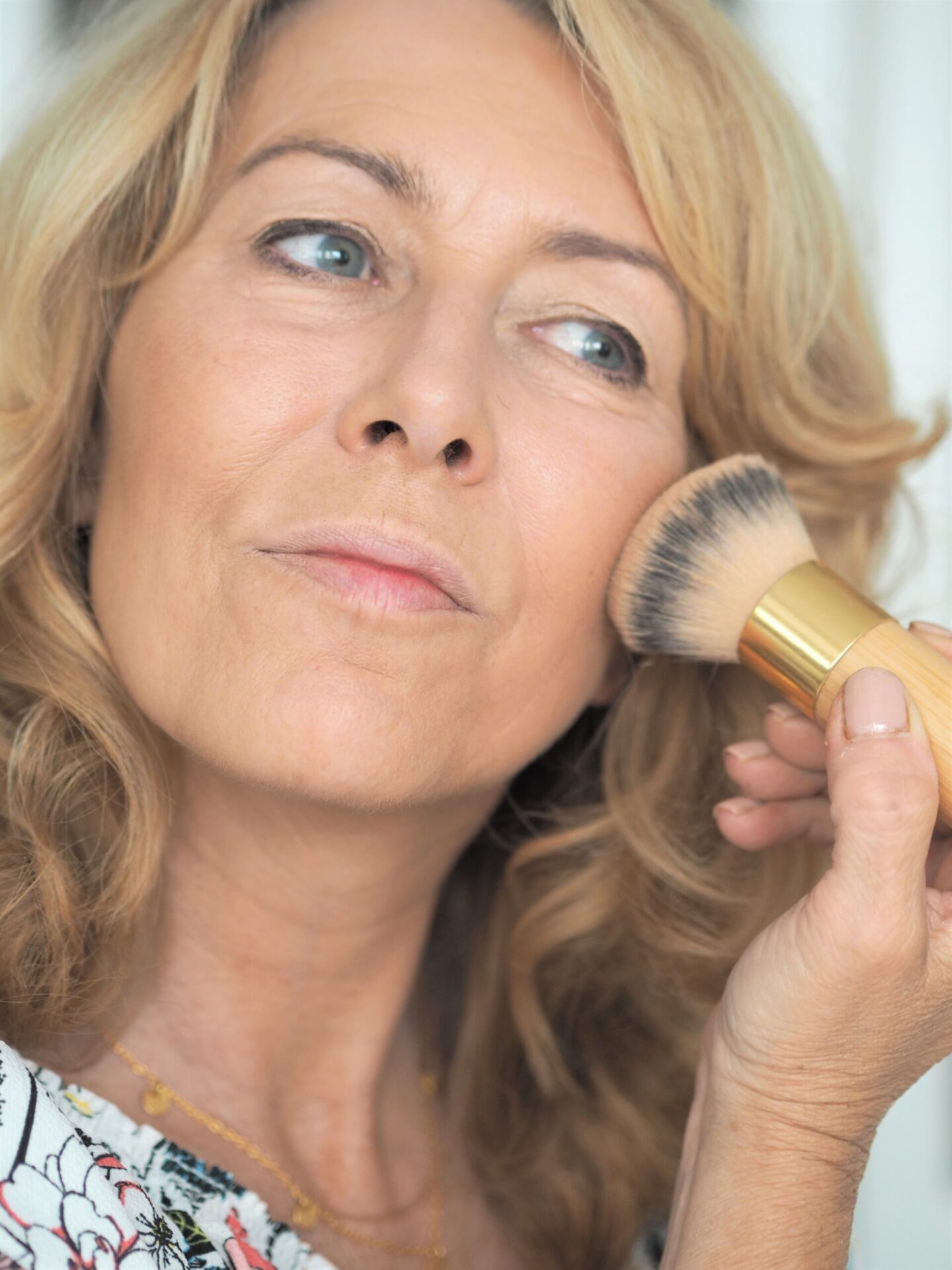 A quick application of bronzer. This one doesn't have any sparkle in it and it's a bronzer that you can build and add darker as you please. A firm favourite and it lasts absolutely ages. I use a large Kabuki brush and load lightly. The brush catches the right areas for me.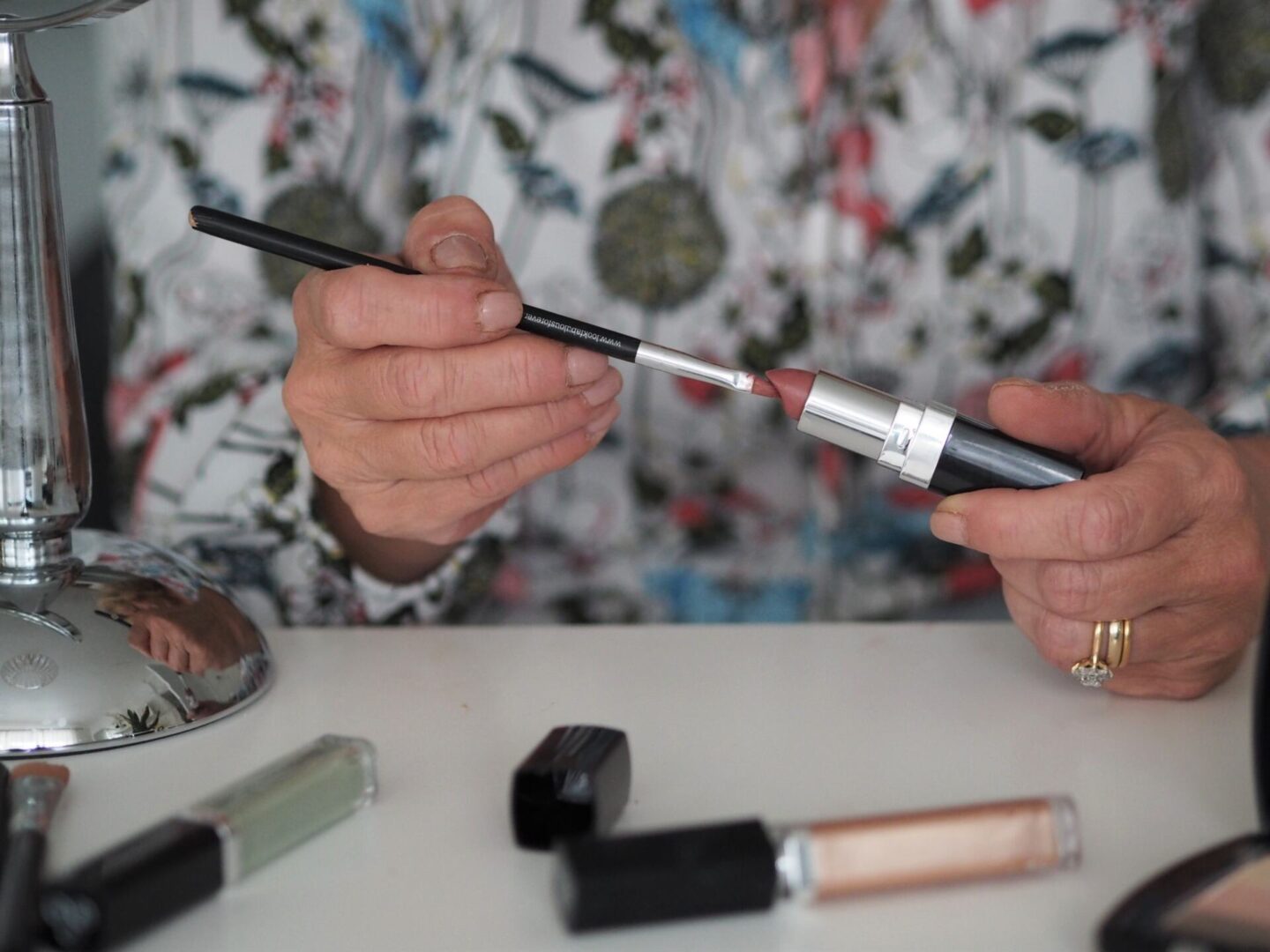 A brush glide of lipstick. I'm using Rosewood and find this to be a perfect neutral shade. I'm not applying anything extra to it today but if I want more red or pink I just add a quick brush of either colour.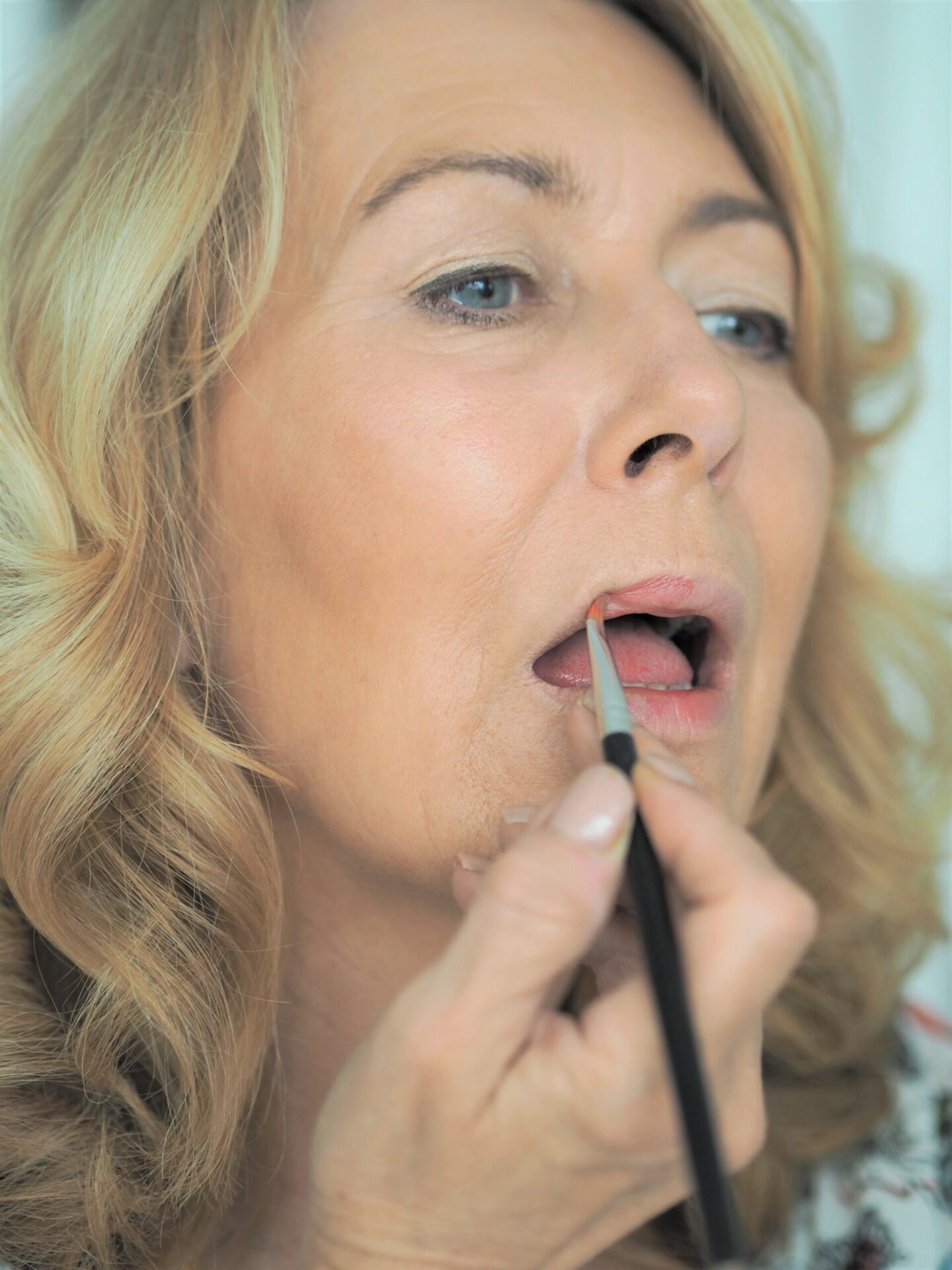 I do like to use a lip liner but the lip brush from Look Fabulous Forever is the best precision brush I've ever come across. If you don't like harsh lines, then this will be perfect for you.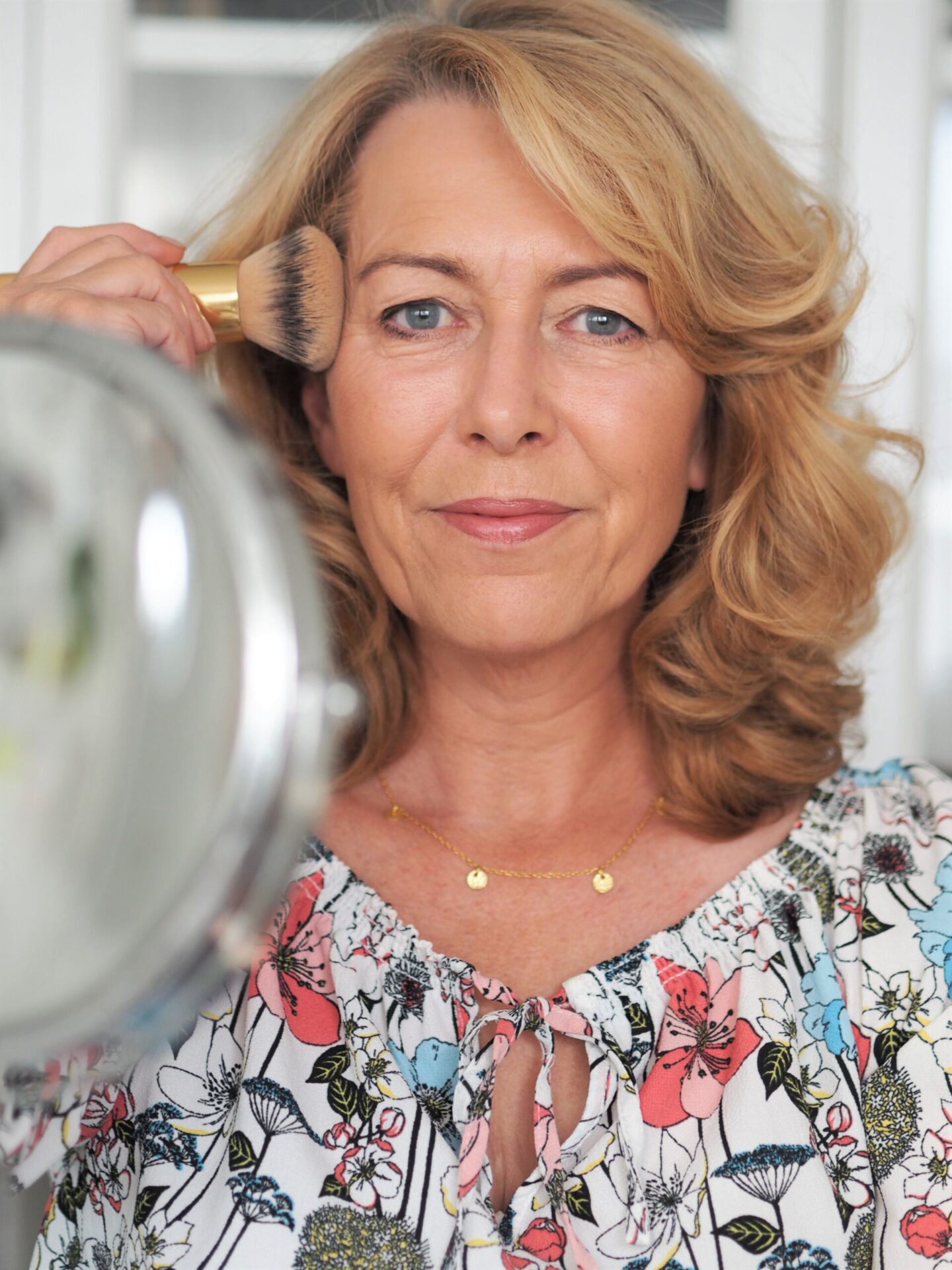 And Voila! Here we are back at the beginning with the finished look. Easy, quite natural and neutral. I love the new Lid colour. Especially for it's longevity.
I'm adding below a film from a few weeks back using some of these Look Fabulous Forever products. you might find it more informative to watch the application. Oh, and please feel free to subscribe or give it a thumbs up while you're there!
Keep you and yours safe and well xx
---
Please be aware that there are affiliate links included in this post at no cost to you if they are clicked on
---
Thank you for stopping by!
Come back for more. Click on the subscribe form below
YOU MAY HAVE A FRIEND THAT'S INTERESTED IN THIS? PLEASE USE THE SHARE BUTTONS
XO LAURIE
Subscribe for the latest updates!