I'm sharing these super-soft comfortable boots from Calla today and yay! It's officially springtime and the last few days here have been so much lighter and brighter.
I can't tell you how much better this has made me feel. I just want to be out in the open. I headed for a walk around the grounds of one of my favourite hotels in Essex with Sara and we popped in for a lovely cuppa after.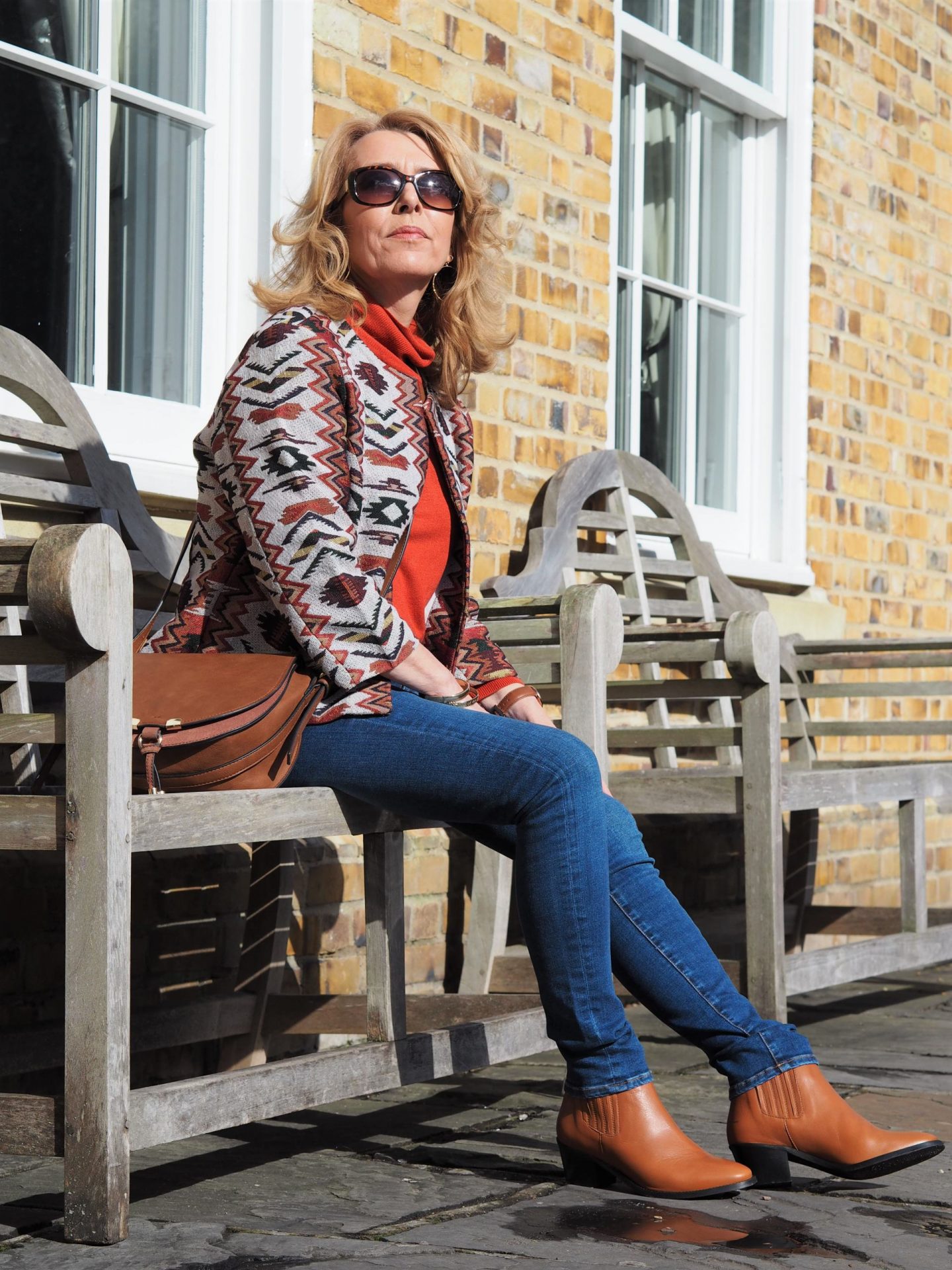 We sat on the benches outside for a while just taking in that sun. Beautiful. I've chosen the Calla Chelsea boots in Tan. (Kindly gifted) They're also available in black, but I lean more towards Tan hues when the weather picks up and I'm really pleased with them.
There's more to Calla than meets the eye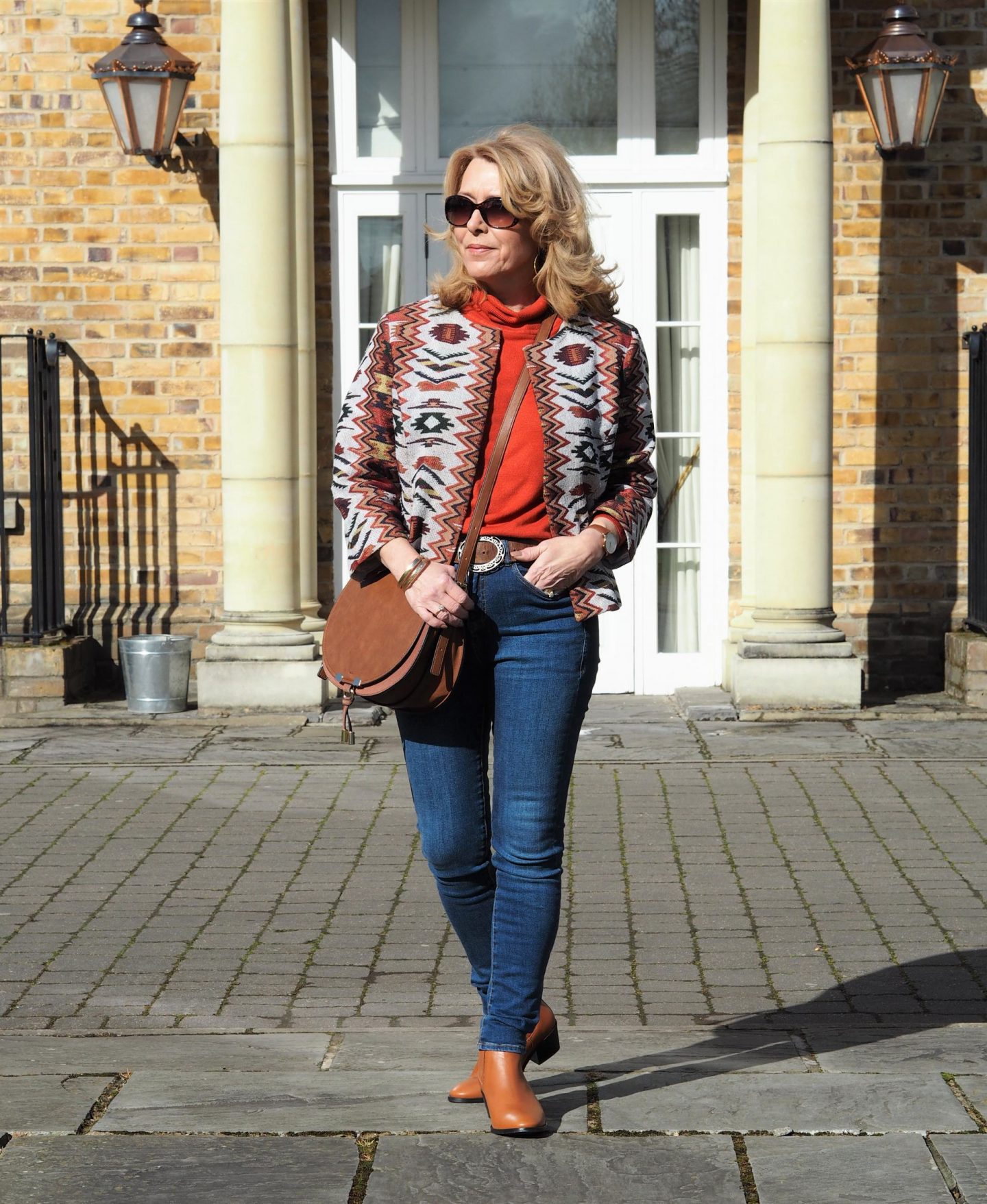 Calla shoes specialise in designing shoes for women with bunions. I don't have bunions but my feet are nearly as wide as they are long!
I think it's important to tell you about this and that there are fashionable shoes/boots available for bunion sufferers. If you haven't got bunions but know someone that does suffer from bunions then do pass on the info.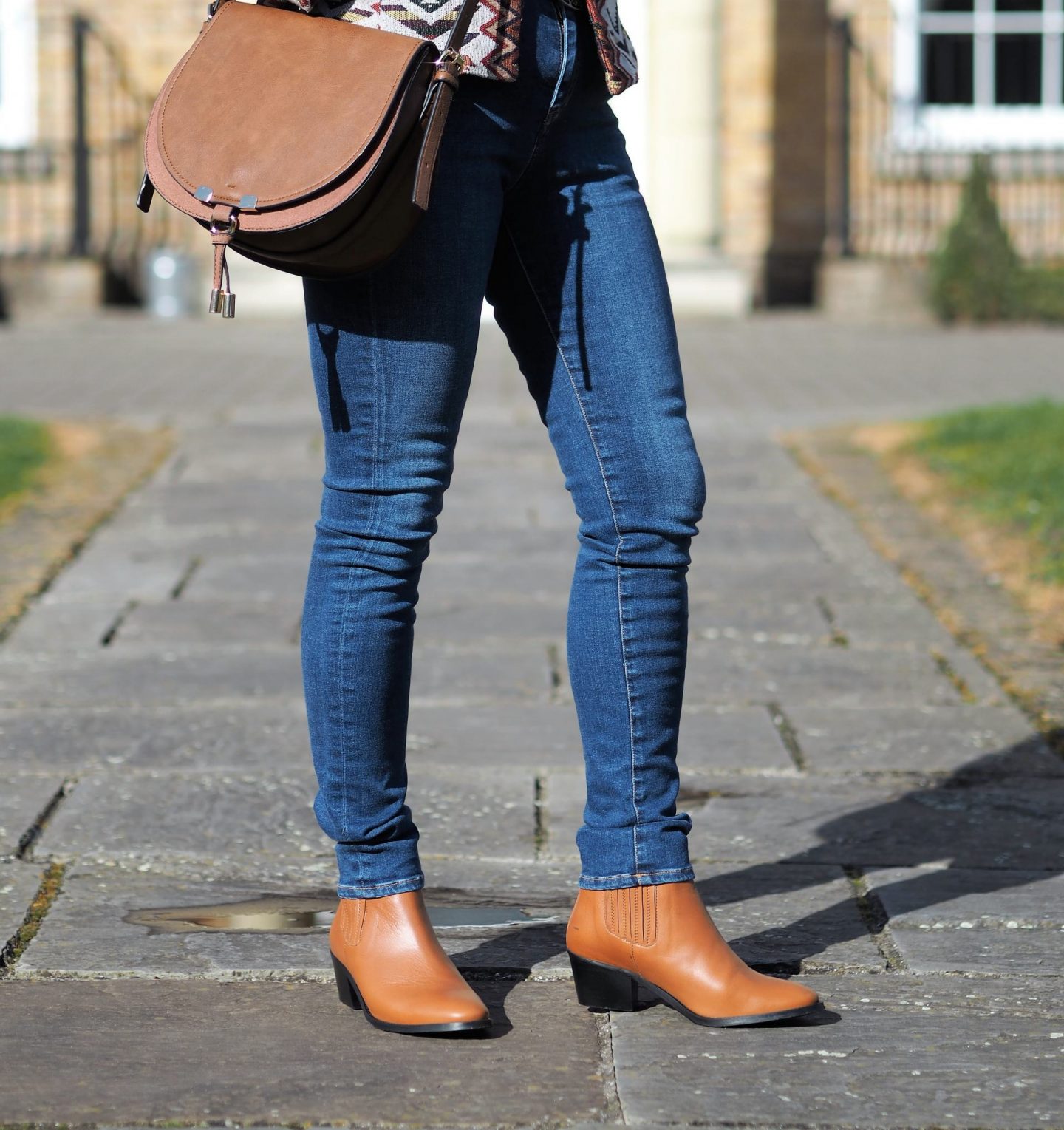 I love the Tan colour and although I prefer my heels I always like to have a choice. It all depends on what I'm doing for the day. These took me for a good walk in comfort.
I haven't styled my Calla boots with a long dress yet but I love that look. I see it on Instagram all the time and want to give it a try. I worry about my height!
The first post that I featured Calla on the blog were heels. Cream slingbacks that I still love, and they have some gorgeous colourful pumps on sale at the moment too.
What I'm wearing with my new boots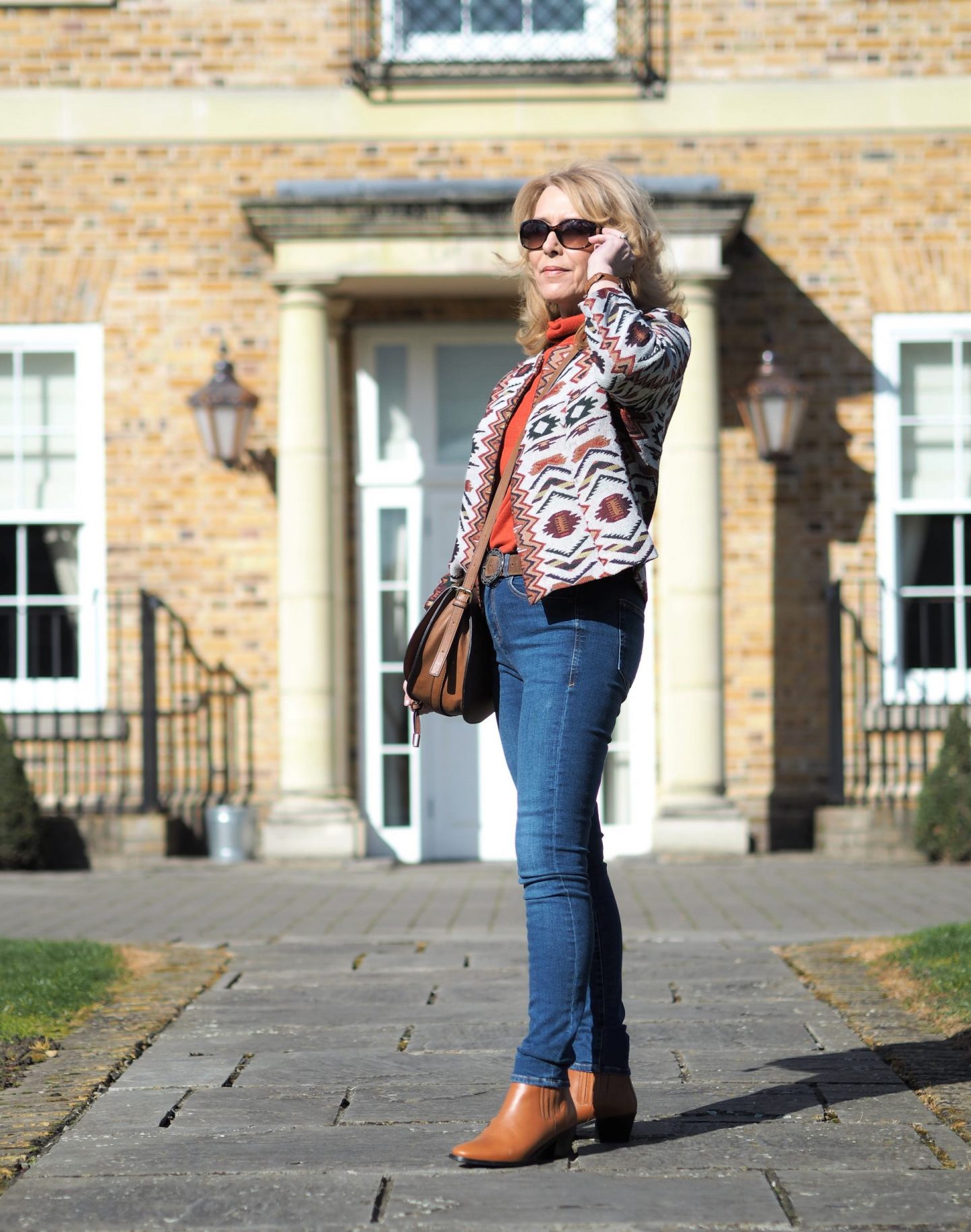 The jacket is a few years old from Bonmarche but it's one of my favourites. I tried hard searching online for something similar and it was a tough call. I love the colours in this jacket and I wear it a lot.
Bonmarche often has this box design jacket available in different materials, but there aren't any at the moment. It's worth keeping an eye out though. The Jumper is from Bonmarche too.
The jeans have been my most worn for a while now. These are the Wren Skinny Jean and I love them. Excellent fit and quality. The Capsule Wardrobe Post that I wrote about a while ago features the Wren jeans.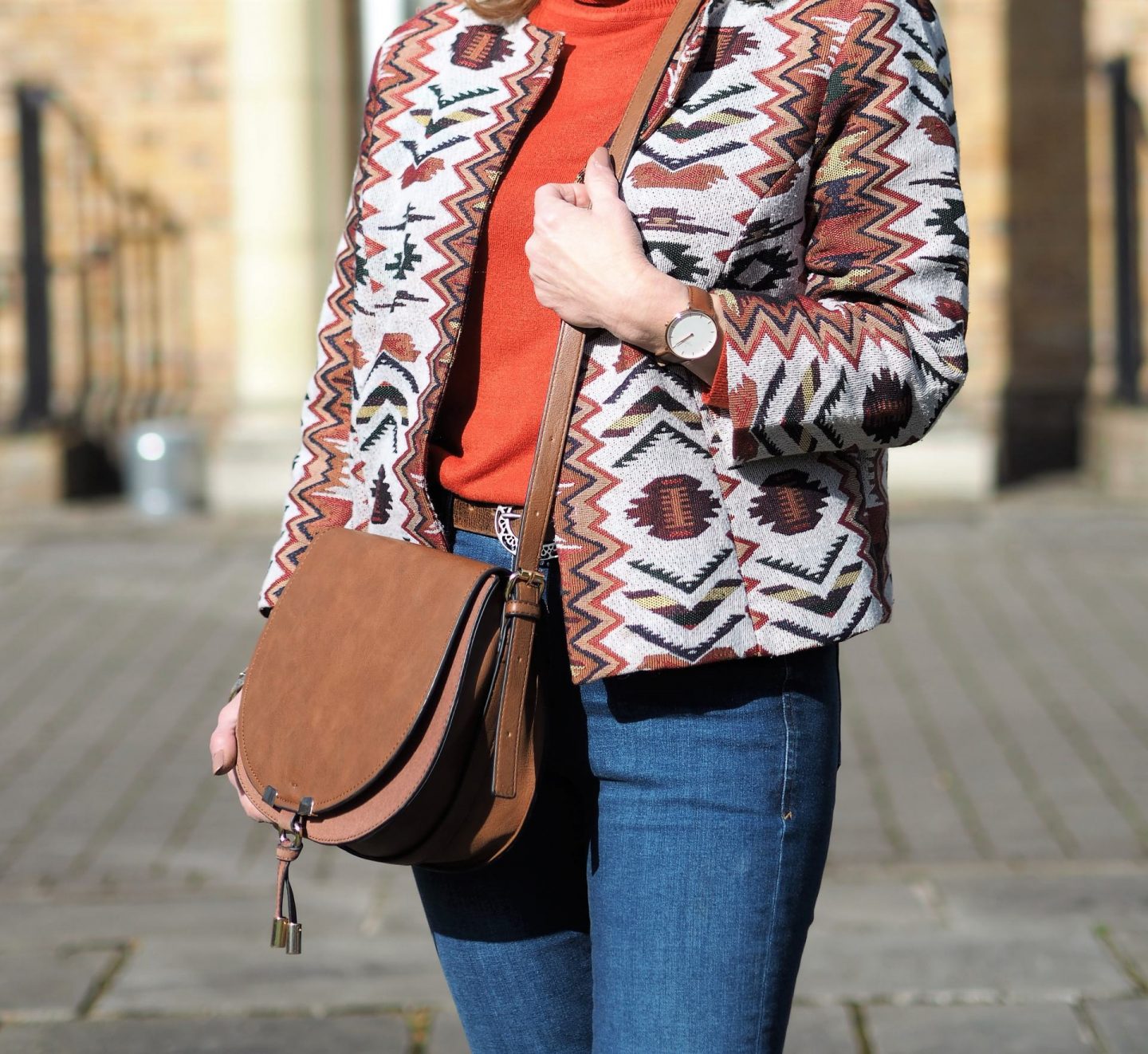 A tan bag and my Nordgreen watch with changeable straps finished off the look. Saddlebags are having a bit of a moment, aren't they? This one is from Laura Ashley a couple of years back.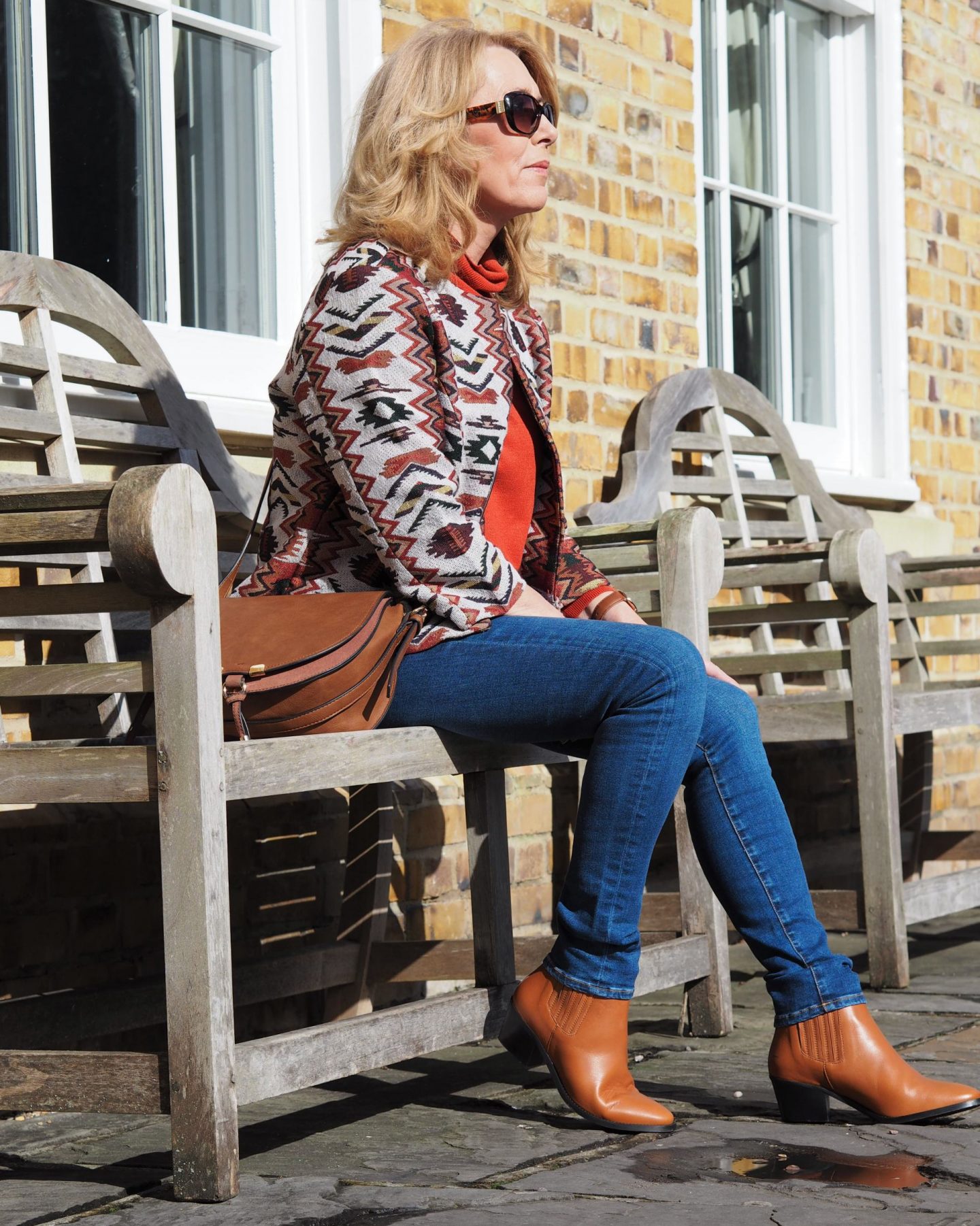 It's so lovely to feel that sun! It was actually quite warm too. I want to give Orsett Hall a mention. It's a beautiful place, so if you're ever in Essex pop in for afternoon tea. Or book one of their lovely rooms for an overnight stay. There's a spa here too and I didn't realise that. I hinted at Sara that mothers day is only around the corner!
Please be aware that there are affiliate links included in this post at no cost to you if they are clicked on
---
Thank you for stopping by!
Come back for more. Click on the subscribe form below
YOU MAY HAVE A FRIEND THAT'S INTERESTED IN THIS? PLEASE USE THE SHARE BUTTONS
XO LAURIE
Subscribe for the latest updates!