At last we had some brighter weather this week. I had an event planned for Wednesday in London and what happened? Yep, the heavens opened! I headed up to London to see my favourite brand Baukjen.
It was so lovely to meet the team and see the headquarters. And what a beautiful place it was too. I came away totally inspired for the coming summer months.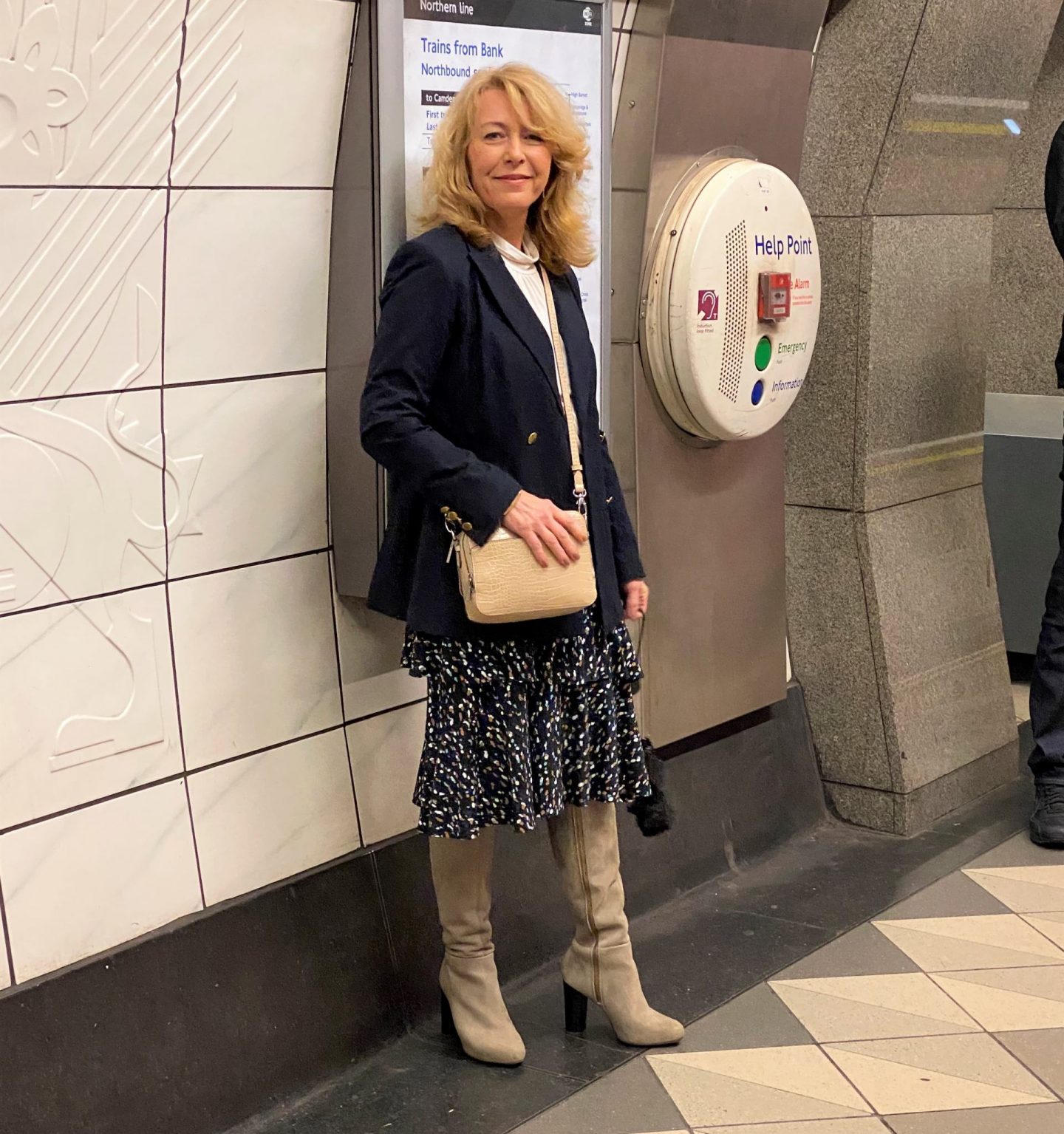 Soaked before I even arrived at the Baukjen headquarters. I wore a mixture from collections, the skirt being the newest, The blazer (now on sale from last year. I will be glad to be wearing blazers rather than coats soon. head to toe in Baukjen, flying the flag for my favourite brand.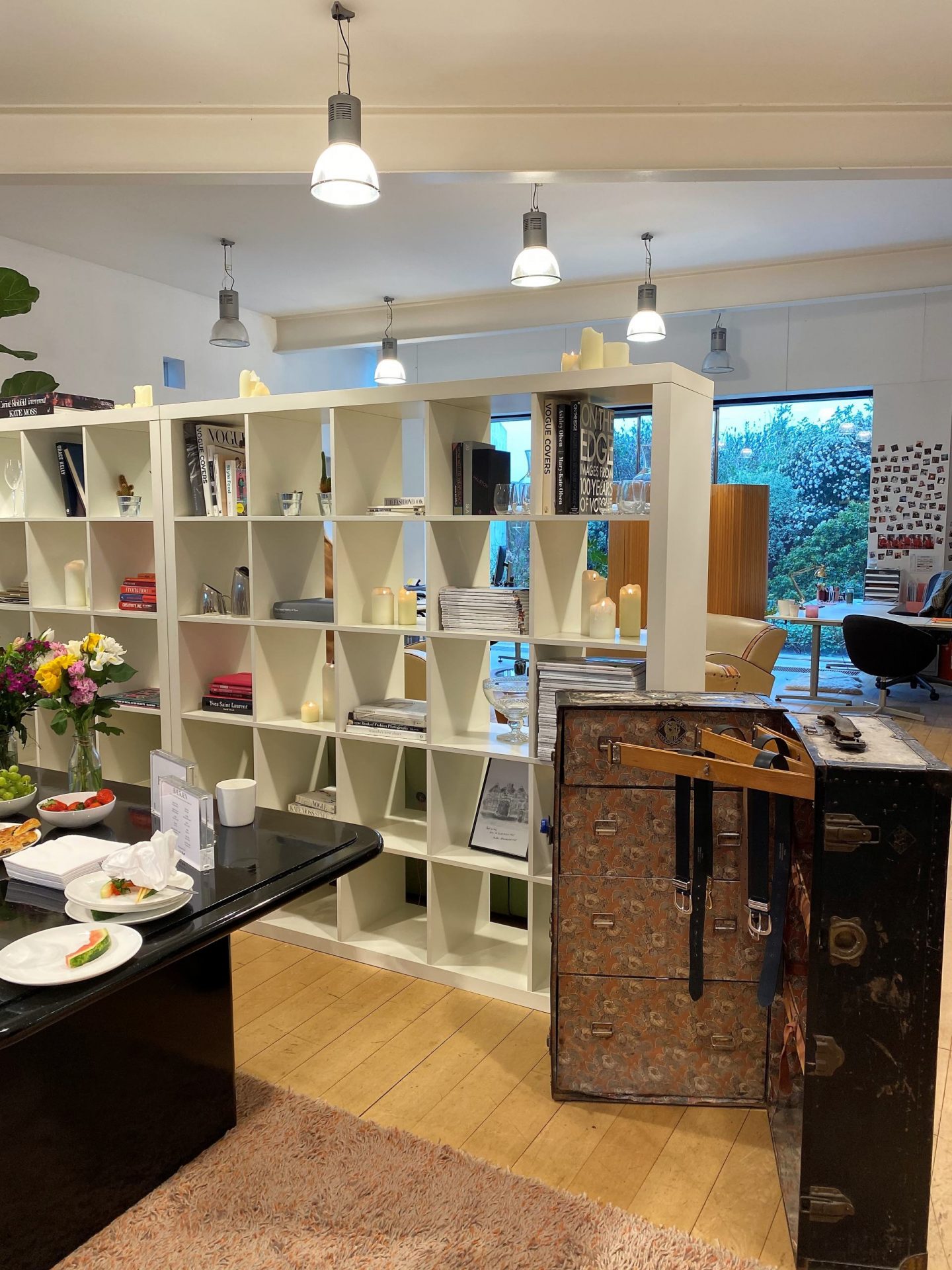 The Baukjen headquarters is run from a beautiful old building just as stylish as the brand. I walked past all the office workers on the way into the showroom and I was amazed at how big an operation Baukjen really is.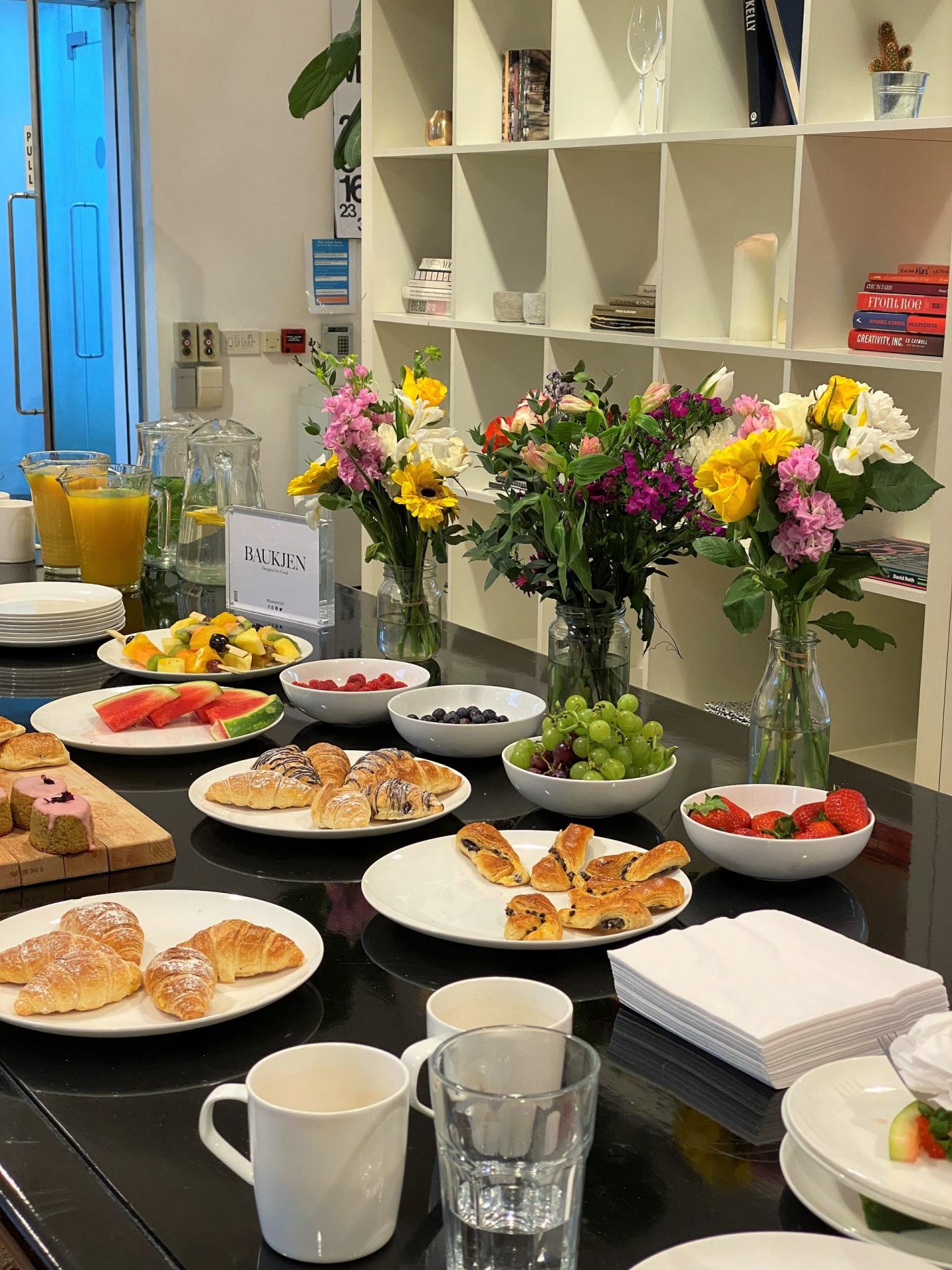 One thing that I like about attending an event is meeting the Pr's. It's so much nicer to meet face to face over a cuppa and pastries. you can see who you're writing to via emails!
Attending the Baukjen Brand event gave the opportunity to browse what's lined up for the year ahead and I was able to try on the next season's collections.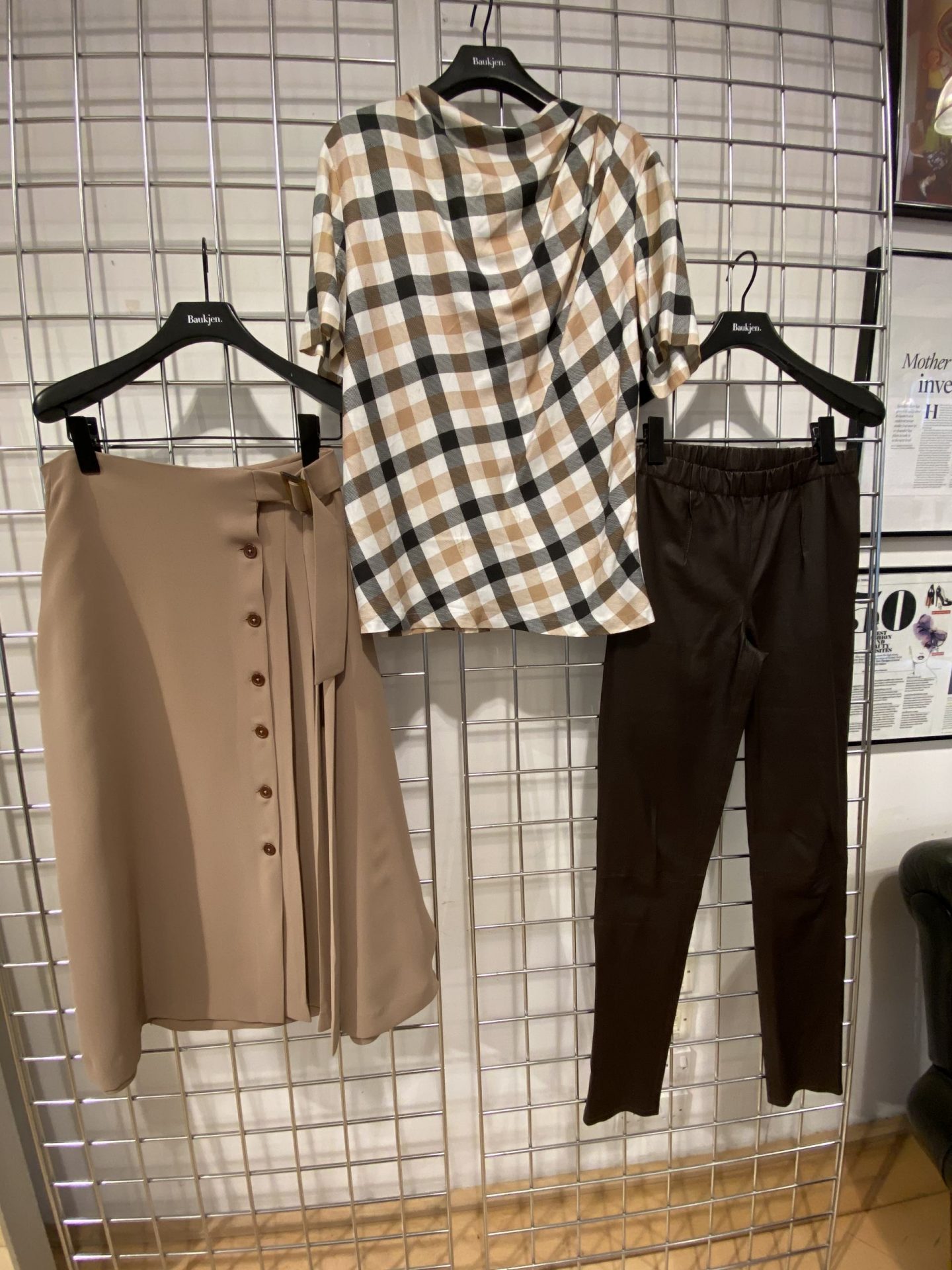 I chose a few items that caught my eye to take photos and have a try on. There's a vlog coming up about the event and I will leave a link here if you'd like to see.
One thing I was excited about was having a look at all the gorgeous leather. Baukjen has some really beautiful pieces. Leather jackets, skirts and trousers, made from premium European nappa
It's pricey so I wanted to see if the quality matched the price and it did. Butter soft and lightweight. The best biker jackets I've seen. The skinny trousers above in brown were gorgeous.
An investment item, but I will shop savvy and wait for the sales. I noticed after looking online that there are a couple of leather items on sale now, One thing that stands out are the colours of leather available. Not the average black/brown. Ther's a gorgeous baby blue leather skirt in the collection at the moment.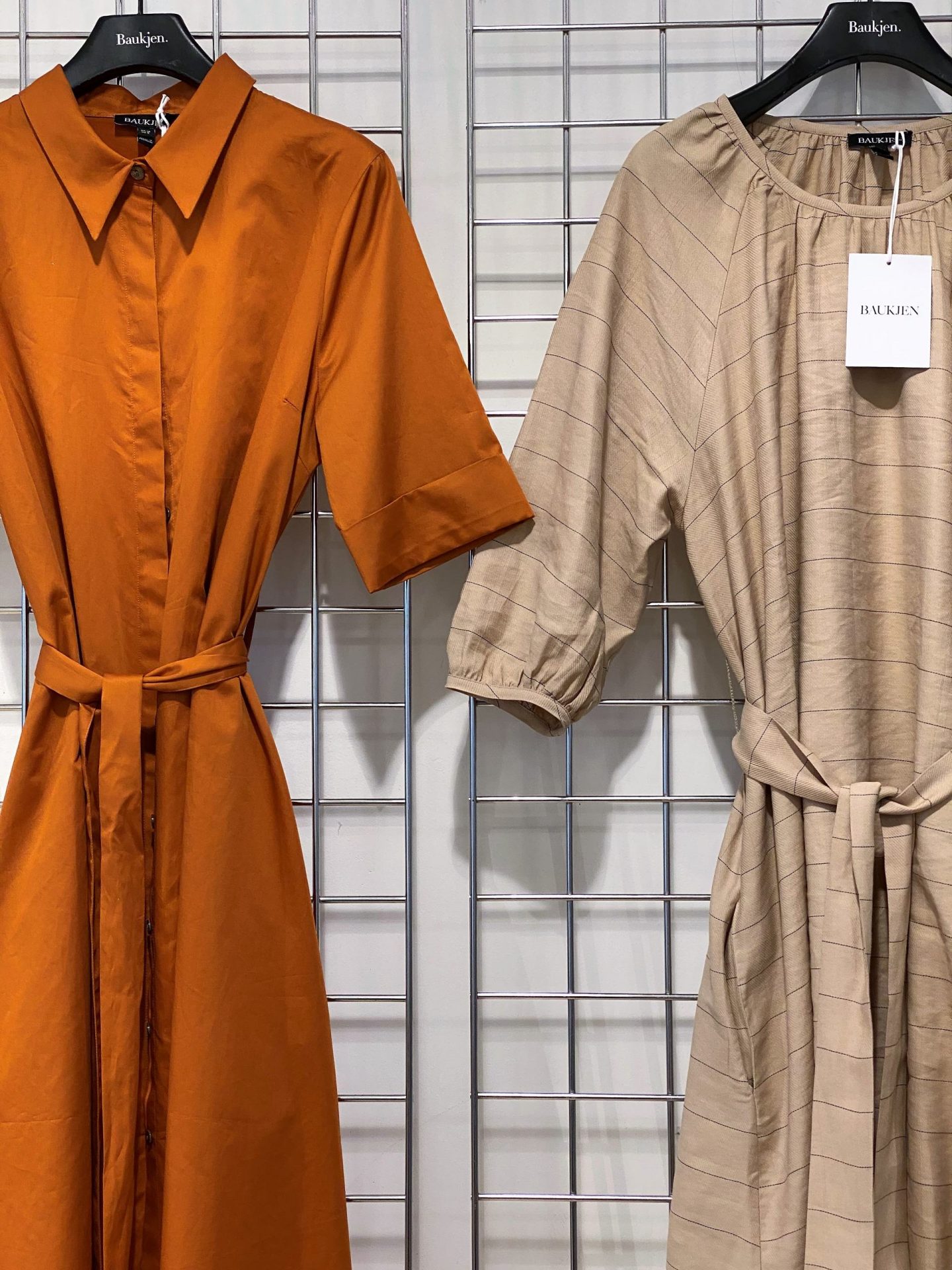 I fell in love with both dresses. Help me choose! I just love that rust colour!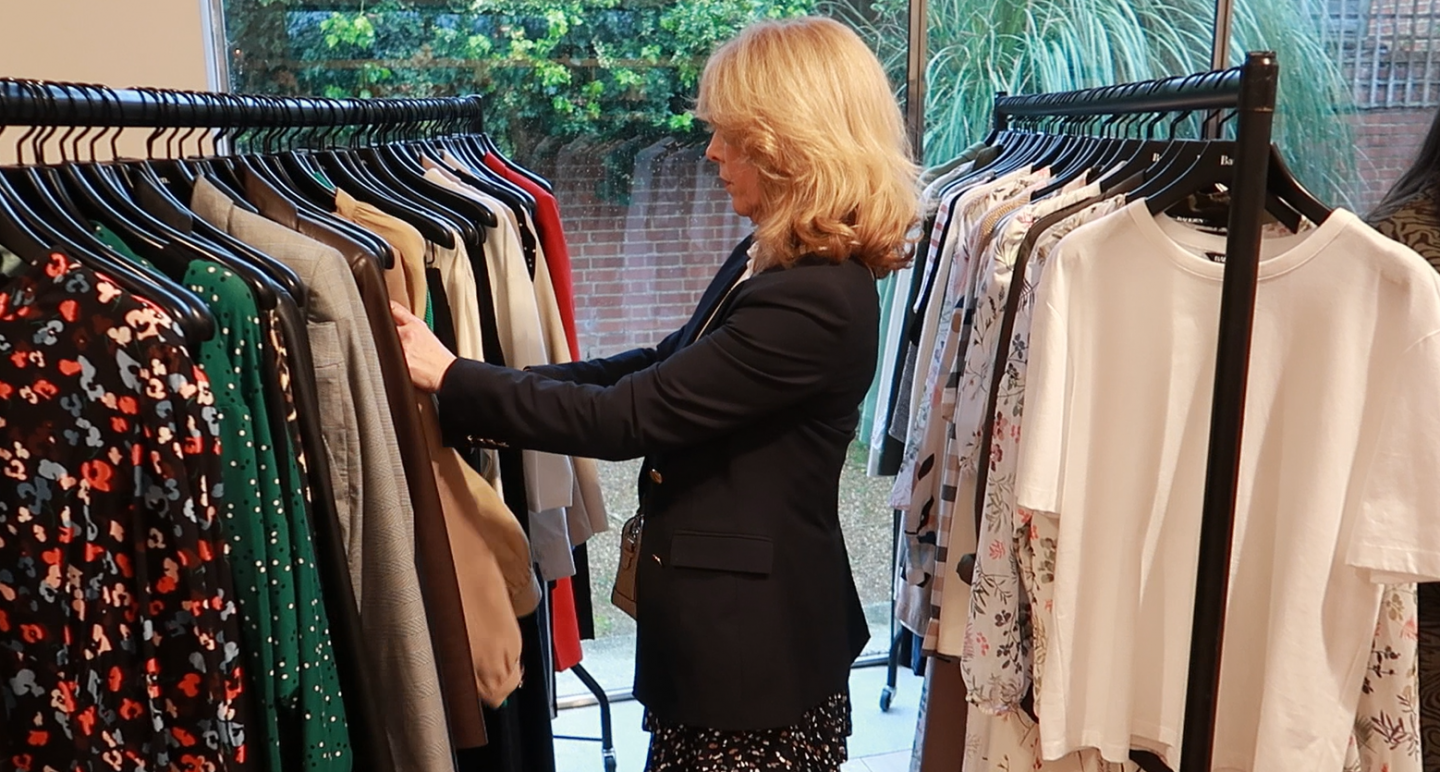 I was in my element choosing through the rails. I came home with a huge wish list! My birthday is on the horizon ( a hint to Dee if you're reading!)
I left the event with one of the best gifts ever!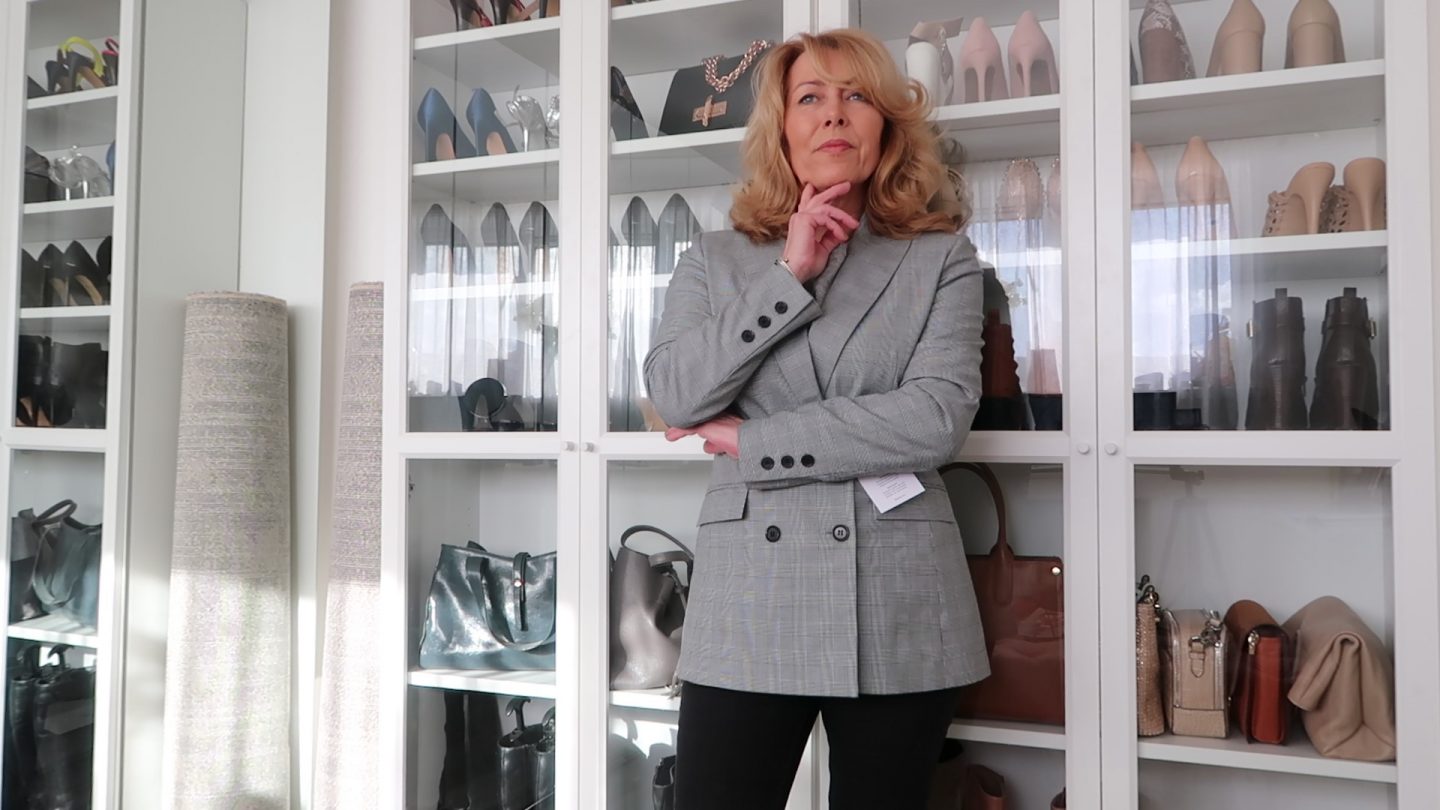 I left with a beautiful gift. The Elspeth blazer. I look forward to styling it. Great with jeans or trousers, I just love Baukjen tailoring!
Getting ready and a try on of some of the new Baukjen 2020
Please be aware that there are affiliate links included in this post at no cost to you if they are clicked on
---
Thank you for stopping by!
Come back for more. Click on the subscribe form below
YOU MAY HAVE A FRIEND THAT'S INTERESTED IN THIS? PLEASE USE THE SHARE BUTTONS
XO LAURIE
Subscribe for the latest updates!