Nearly into our third month of the year already. The weathers going to pick up soon right? Although I noticed that it stayed light until 5.30 today. That makes me happier already. There's something else that made me happy. A brand that I thought was no more came to the surface with an excellent sale. I was on it straight away!
But before I chat more about that, I'm going back to the middle of February, Valentine's day.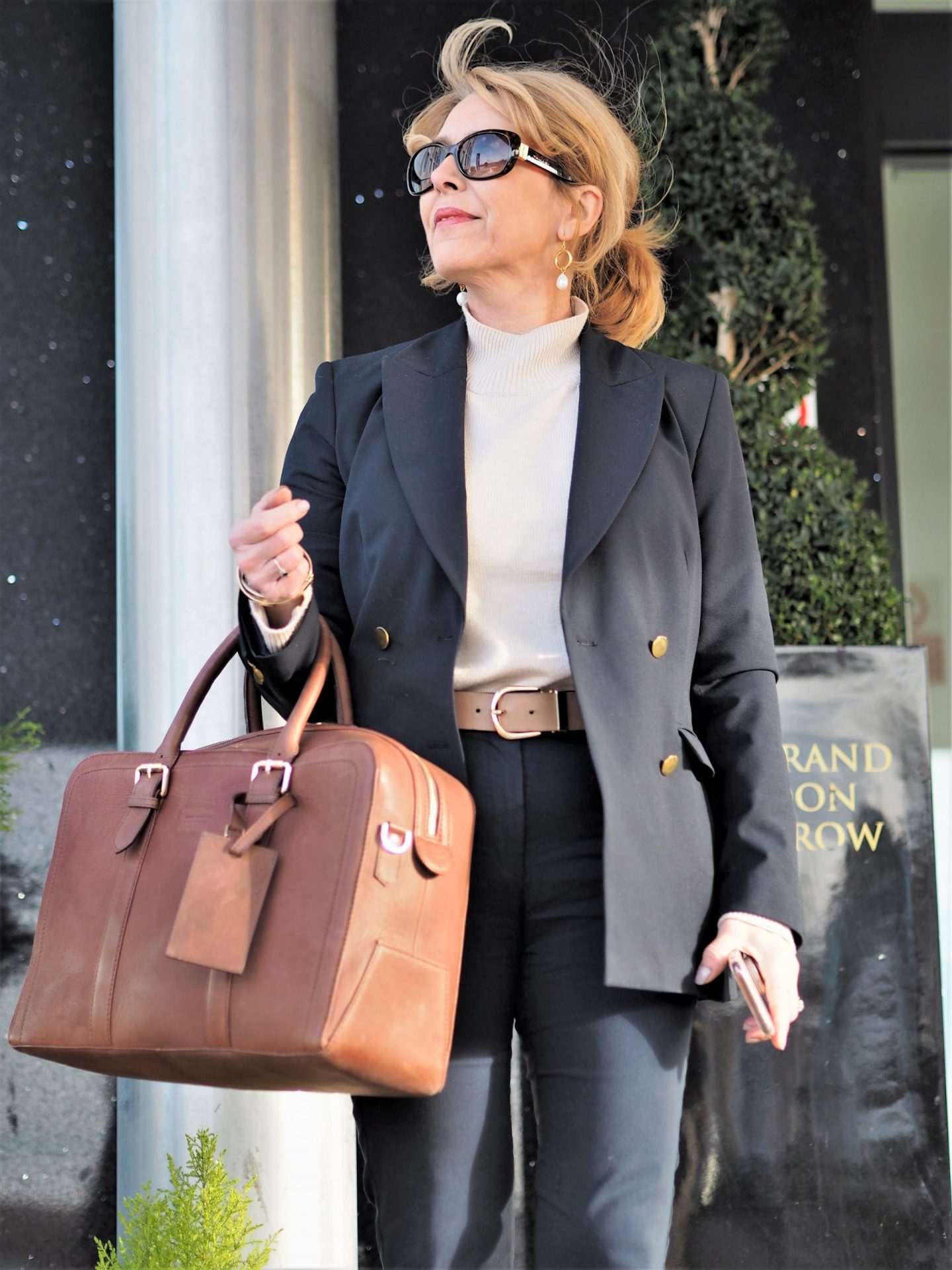 When Valentine's day was approaching I was contacted by John Henric a menswear brand and I was asked if I would like to choose a gift for my partner to feature on Instagram.
What a great idea I thought. I don't go overboard on Valentine's day, a card and maybe a small gift.
Looking at the John Henric website I noticed what great accessories there were available. I knew a good laptop case would be appreciated and the choices look very plush.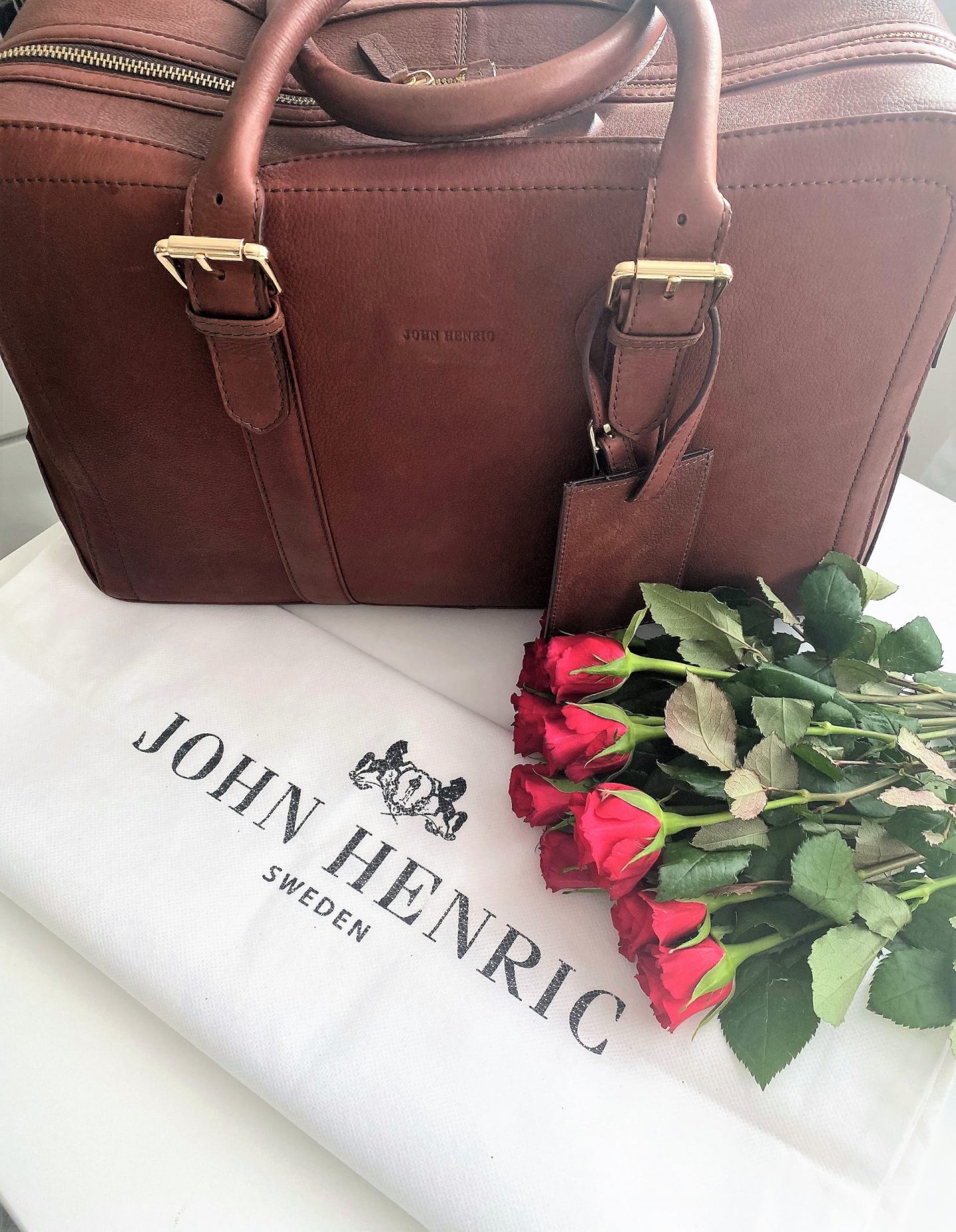 On arrival, and my inspection, the excellent quality of the leather and hardware. Its size surprised me and although it's great for a laptop case, I couldn't help thinking what a great overnight bag it would be for travelling to London on my flying visits.
Would it be wrong to keep it? I felt a little guilty but Yep, I kept it for myself! Naughty but hey, what my valentine doesn't know won't hurt will it? So the afternoon before valentines day arrived I was out looking for that small gift at short notice. None the wiser, we were both happy!
If you are looking for a gift for your loved one then John Henric has some great gift ideas and the clothing is pretty cool too. I've used it as an overnight bag twice already and it's perfect.
I realised after taking this photo how accessories just so maketh the outfit. Take them away and the outfit would have looked really bland. I'm wearing my new Baukjen jumper on repeat, repeat and repeat.
Shop The Look
A brand I thought was forgotten. What I've been buying
I was saddened last year when I heard that Karen Millen and Coast Uk went under. Karen Millen was always my wish brand. Birthdays, Christmas and special occasions I would head straight to Karen Millen. Supherb quality and classic yet on-trend items. Tailoring was exceptional and I still have some items purchased some years ago that are still good as new and I wouldn't part with.
I do think Karen Millen started to cater for the more trend-led younger females and I did start to lose interest. Or was it just that I had grown older?
Coast Uk was the brand you would view if you were attending a wedding. Same again exceptional quality and I was lucky enough to work with Coast Uk a couple of years ago.
Both brands were rescued by Boo Hoo.com for a while and then disappeared. And somehow an email dropped saying about a sale that was on for the brands. I expected the sale to be what was left over to finish up and be no more but on looking I discovered otherwise.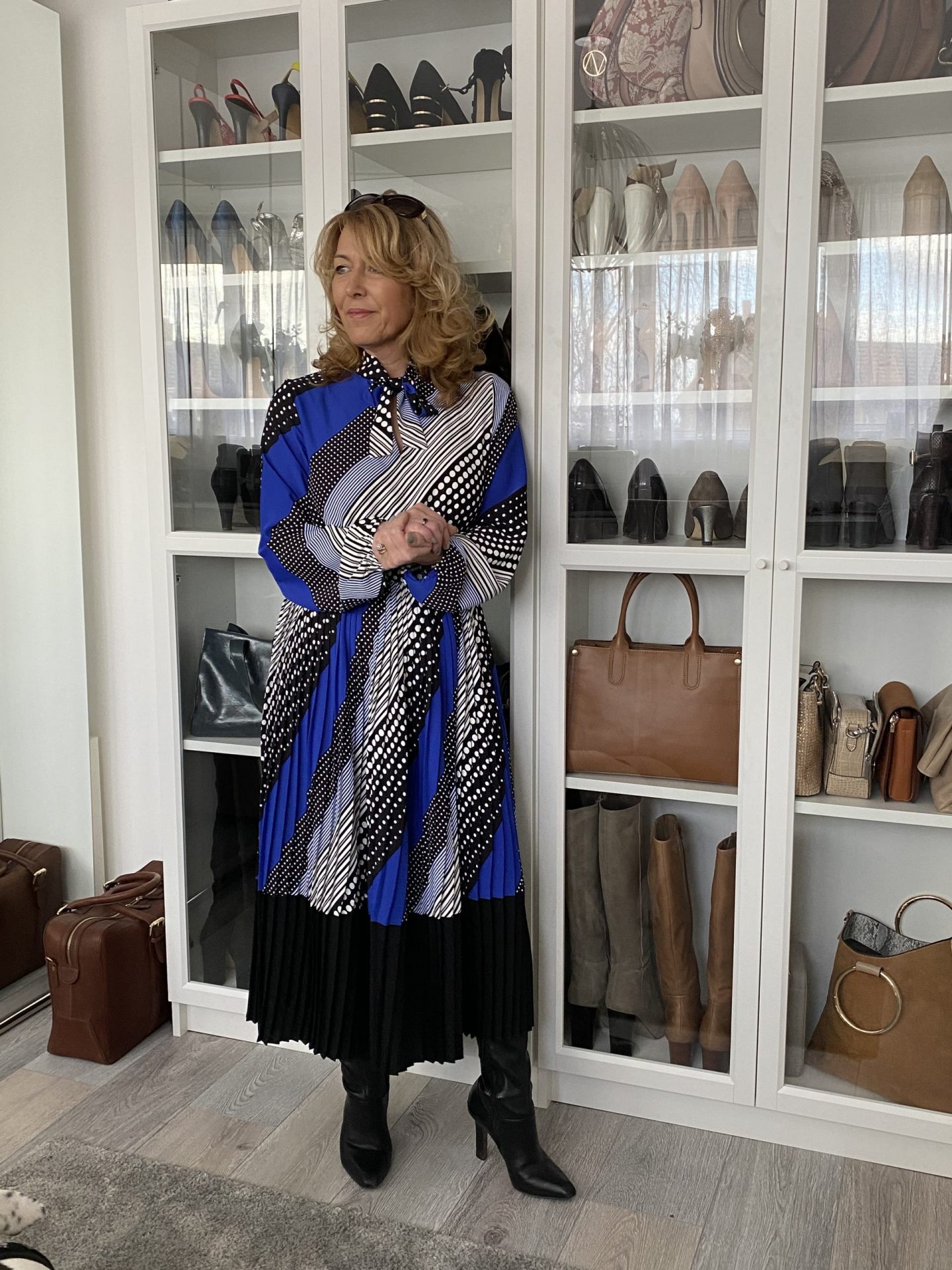 Dresses from £25.00 on Coast Fashion sounded good to me and I jumped straight over. I spotted this multi-coloured pleated dress for £30.00 and hit the buy button. And very pleased with it I am.
I waited for some light and the rain to stop to dash out and take some photos to no avail, the wind was howling and within a couple of minutes the rain was back again, so indoor photos it is.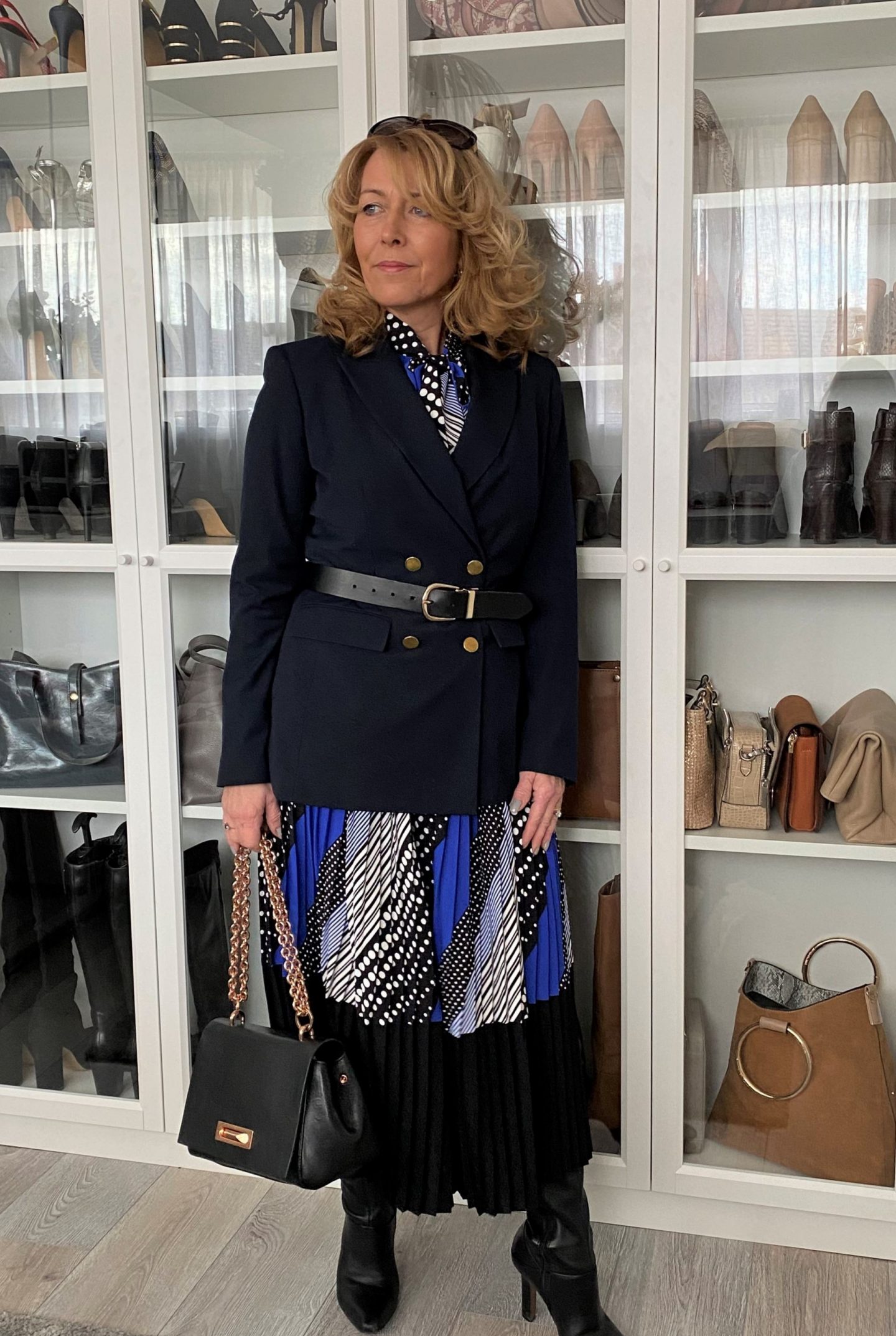 I go from one end of the scale to another! This makes a change from the neutral wardrobe you often see me in. But I do love a vibrant print every now and then. A navy blazer over the top works well too.
I'm really pleased with the dress and there's so much more that I'd like to buy on either Coast Fashion or Karen Millen. Some of the prices are really good too. I thought I'd let you all know that these brands are still around.
Shop The Look
A small change that made a huge difference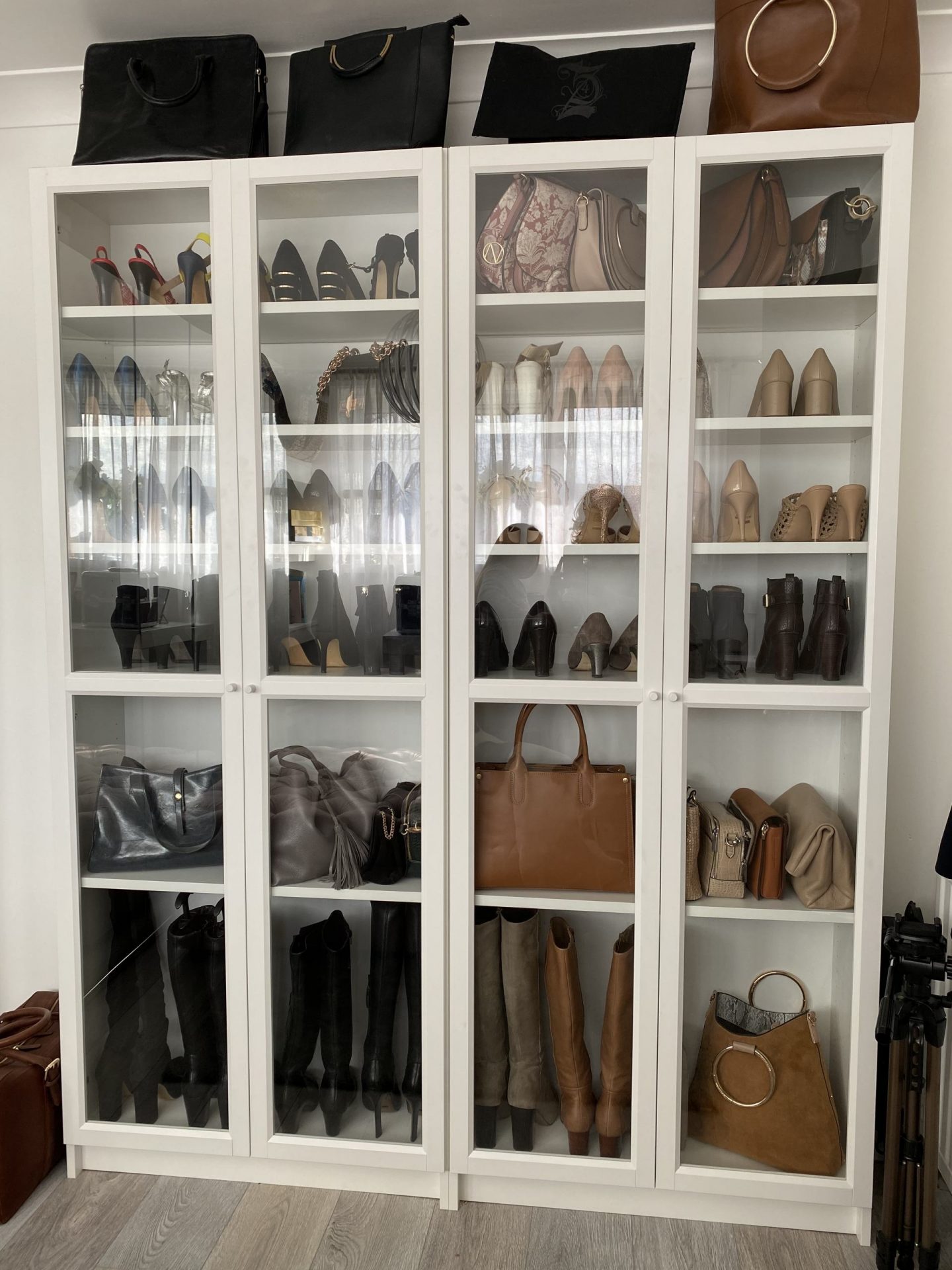 You may have seen on my stories via Instagram the small change that made such a big difference to my room. If you saw the room renovation on film or the blog post you will have seen that I had my desk with a shelving unit in place of these cupboards. (they are bookcases with doors attached)
Hanging or stacking my shoes and boots in the wardrobes was making everything cramped and it drove me mad trying to find whatever pair I wanted to wear. Plus my bags were getting really dusty with all the work going on in the house.
These are from Ikea. Billy bookcases with doors that you can buy to add on. I'm so pleased I took the plunge and purchased these. No more searching for shoes! The two cupboards with doors cost just under two hundred which I thought was worth it.
A new brand on my radar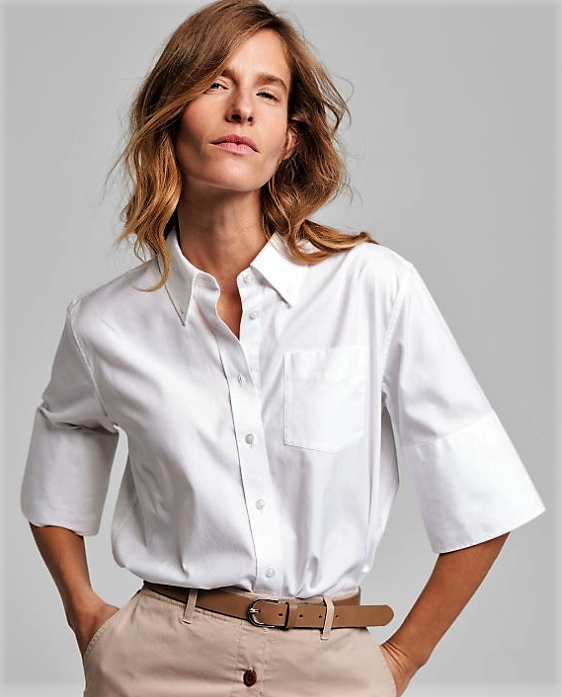 I'm looking for a good sustainable white shirt for this summer or all year round really. I stumbled across the Gant site looking online and they have a gorgeous SS2020 collection. This is the best shirt I've spotted so far on the Gant site and they are actually running a campaign about sustainability over there. Worth a look.
A heads up – Review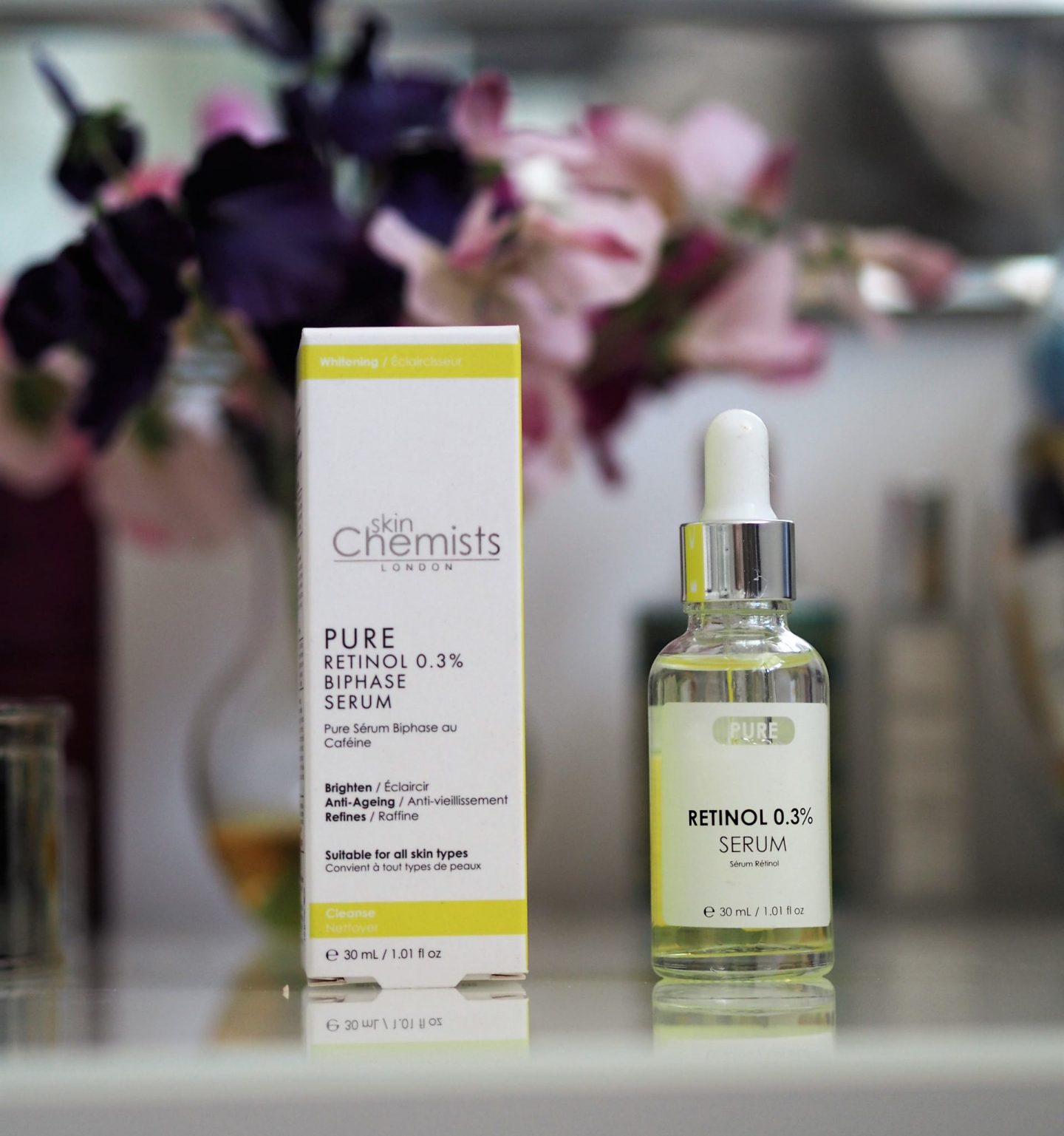 You may remember I wrote on my New In Beauty 2020 post about the Skin Chemists Retinol Bi-phase Serum?
I've been using twice weekly at night for the last few weeks and I love it! I wouldn't say that it's lessened any wrinkles but my skin is so much clearer!
I didn't realise I had such an uneven skin tone but I really have noticed such a difference. I'm hoping to try the Glycolic Serum next. Skin Chemists is well worth a look and it's not pricey either.
On Film
A film all about how I like to style my Neutrals
A sort of weekly vlog. That run over a couple of weeks! Epic fail! There's no vlog from me this week because I literally lost my voice because of that cold I spoke about last week.
I hope you can pop over though and let me know what you think. Grateful.
Please be aware that there are affiliate links included in this post at no cost to you if they are clicked on
---
Thank you for stopping by!
Come back for more. Click on the subscribe form below
YOU MAY HAVE A FRIEND THAT'S INTERESTED IN THIS? PLEASE USE THE SHARE BUTTONS
XO LAURIE
Subscribe for the latest updates!