A very late post from me this week. Apologies. I lost my lovely fur baby Chuzzle last week and it affected me way more than I thought it would. I'm talking mainly about dresses today.
Now, many of you have been visiting my little blog for some time and will know that I'm a trousers girl through and through. But there's been a shift in my wardrobe this last few months and I seem to be wearing dresses far more than normal!
The bargain find one piece outfit that keeps giving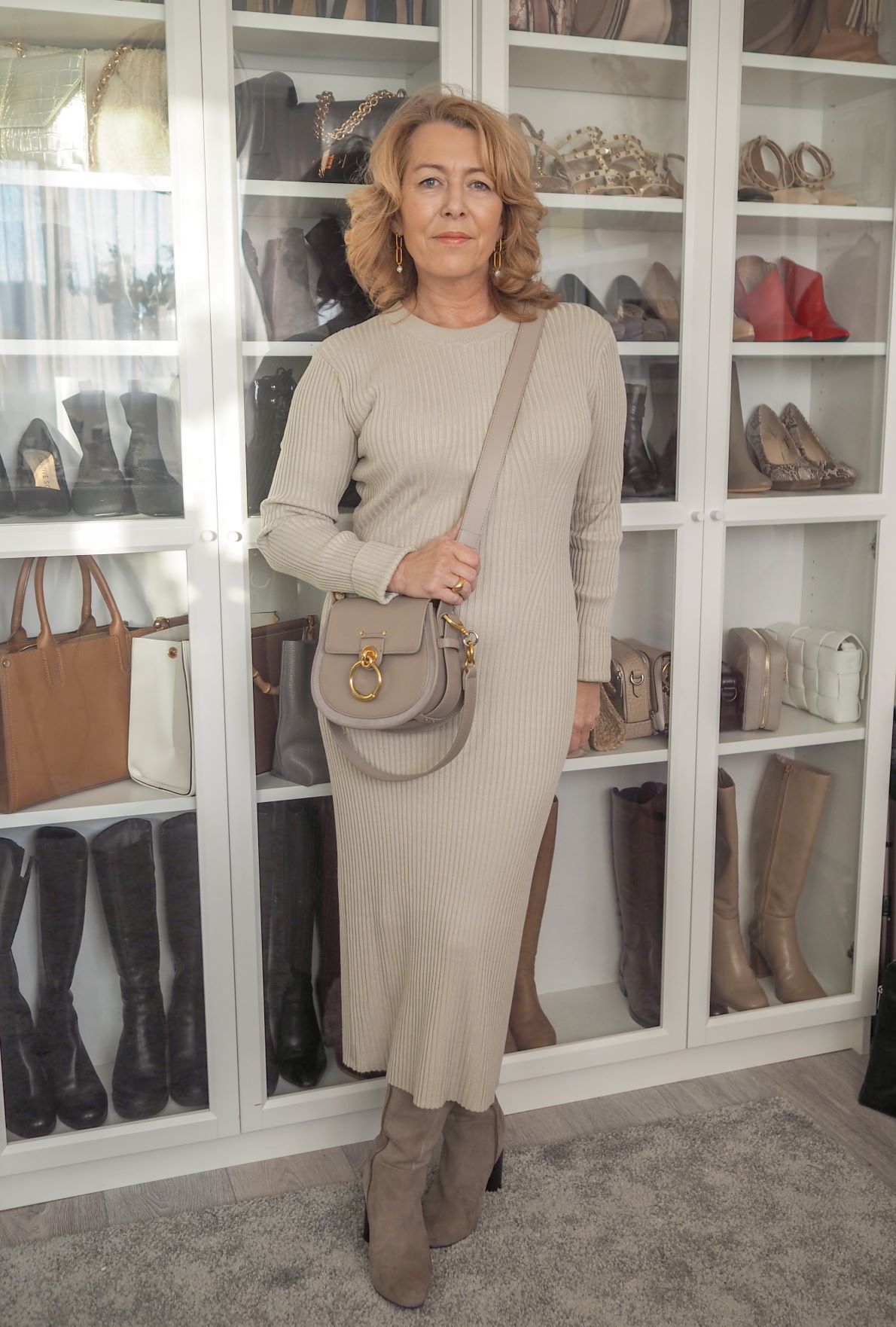 This dress kept coming up on my Instagram feed and it got stuck firmly in my head. I kept wondering how it would fit on my small, lumpy at present frame. I decided to purchase the dress a size larger than normal because of the rib knit.
I love the colour and it's so comfortable to wear around the house, and it looks great with a jacket or coat over. HM have just launched another version of the dress in Pink, Grey and Khaki Green. I'm tempted to buy the Pink too, easing into those springtime colours.
I found wearing a full slip underneath is the key to skimming over any lumps and bumps as I explained on Instagram. In fact, I've worn full slips under most of my dresses through the winter months to keep warmer too. Change the look with different accessories, this dress is an absolute bargain. A whole outfit for £25.00!
Shop The Look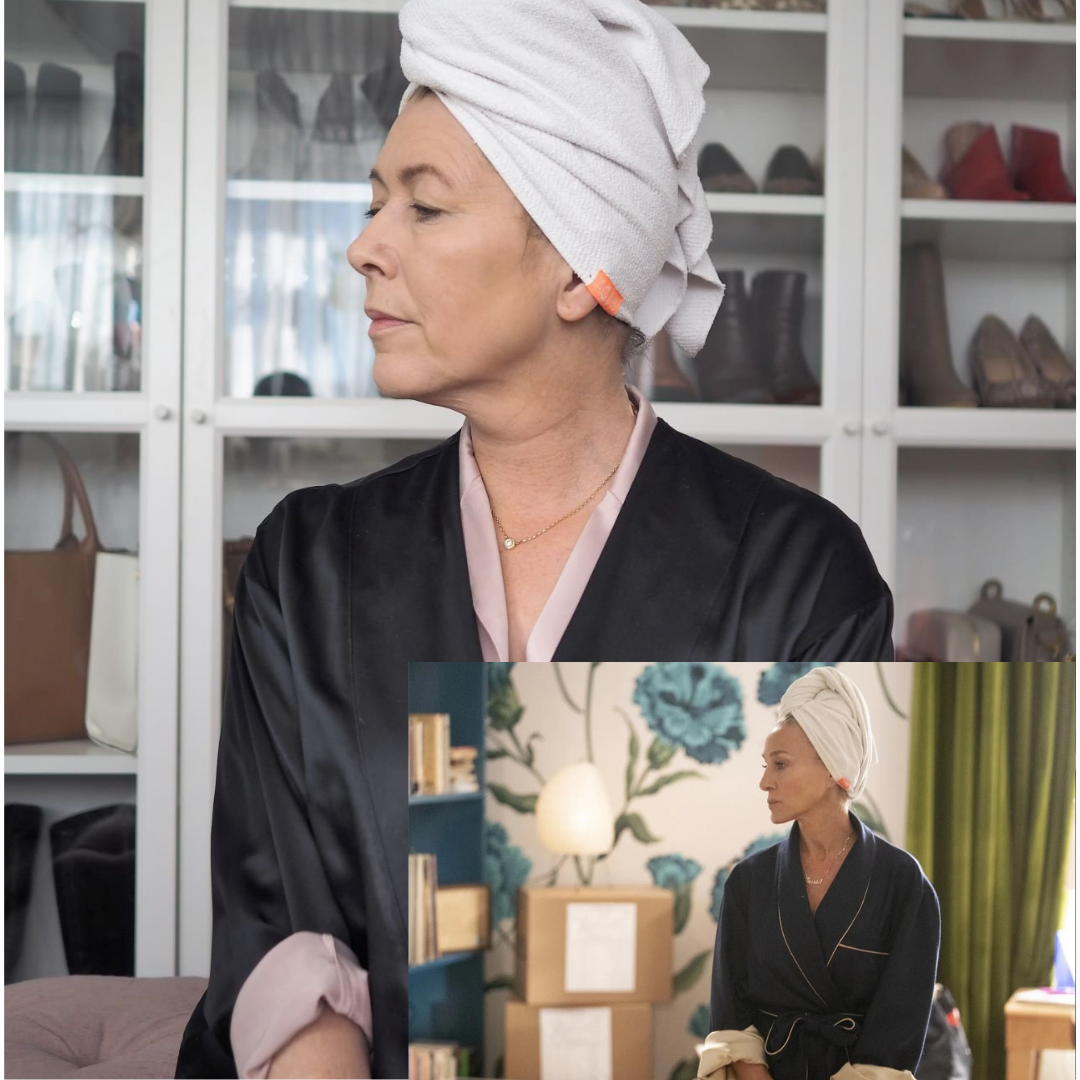 Going off the subject of outfits I just had to enter this Aquis Towel into my post. Who enjoyed "And Just Like That"? I absolutely loved it and didn't want it to end. There's been a lot of bad press about the SATC revival but I'm praying that there will be a second series. I'd love to hear your thoughts? Did you watch it?
The Pr for Aquis towels emailed asking if I had spotted the Aquis Towel on Carrie Bradshaw's head? WHAT? How'd I miss that? frantically searching through my recorded series. And there it was, just like that on Carrie's head. An English brand sitting on Carrie's head.
Aquis hair towels are the best. The one I'm wearing in the photo is over six years old now, so exceptional quality. I chatted about it over on my YouTube to my followers. This towel will soak up double the amount of water from your hair as a normal towel would.
No need for rubbing towel dry, that's the idea. Over rubbing your hair will cause cuticle damage and more frizz. I use it all the time and totally recommend it. So I thought I'd take a very tongue in cheek photo copying Carrie's look. The towel comes in a long flat shape or a turban style. I have the long flat one and prefer that. It's not bulky on your head either.
Getting back to dresses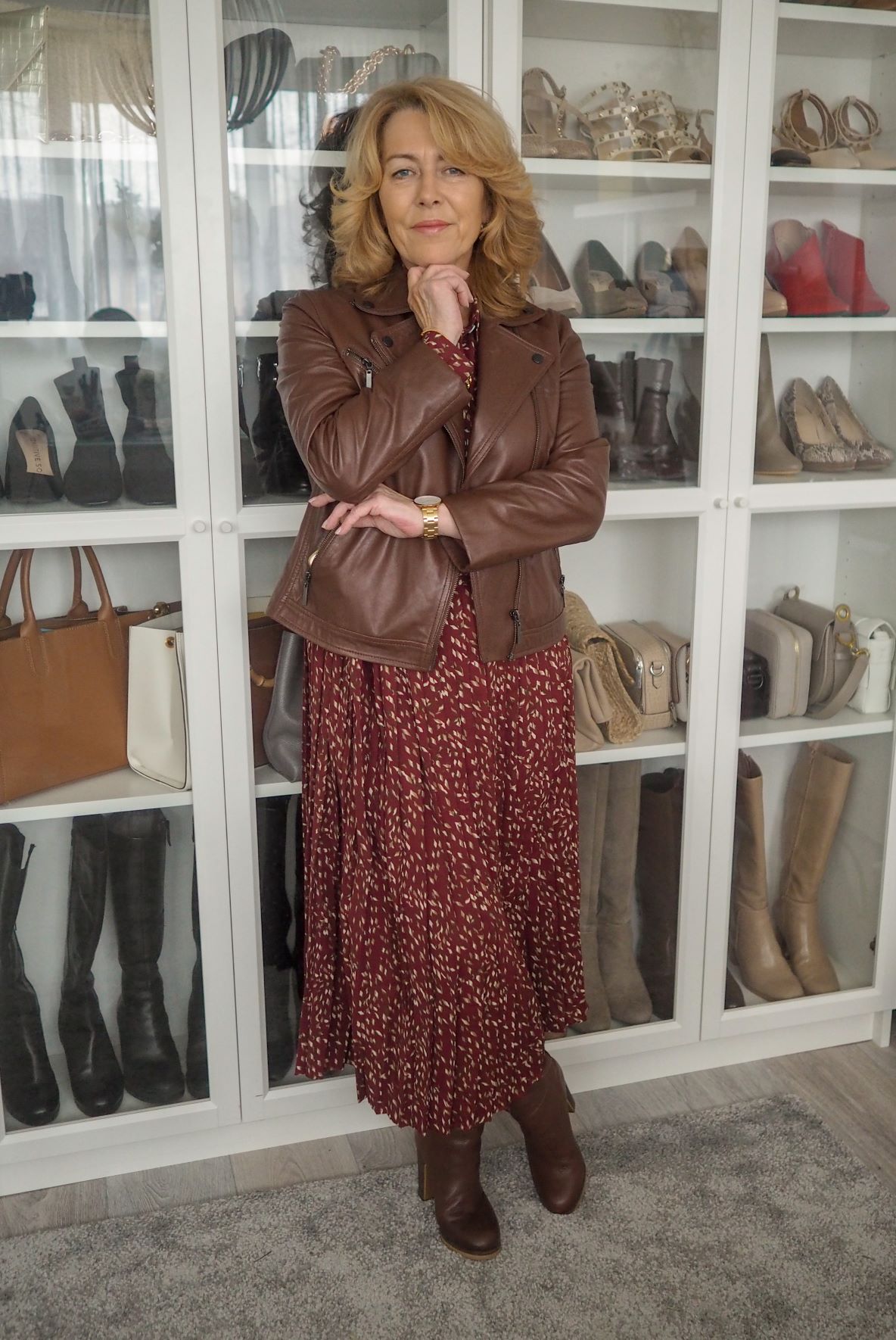 This dress from Roman Originals has been worn over and over. I have two shirt dresses that I've reached for time and time again, the other is the Damart shirt dress. shown in the shop below. As I said this is unusual for me as I normally go for trousers and a nice top or jumper but like this dress, above it's so easy to wear, and doesn't crease A one-piece wonder.
A shirt dress with soft pleats at the bottom I like the print and colour It works well with the Damart Biker jacket and also looks good with my oatmeal coloured blazer that I wear a lot.
Shop The Look
Like wearing loungewear!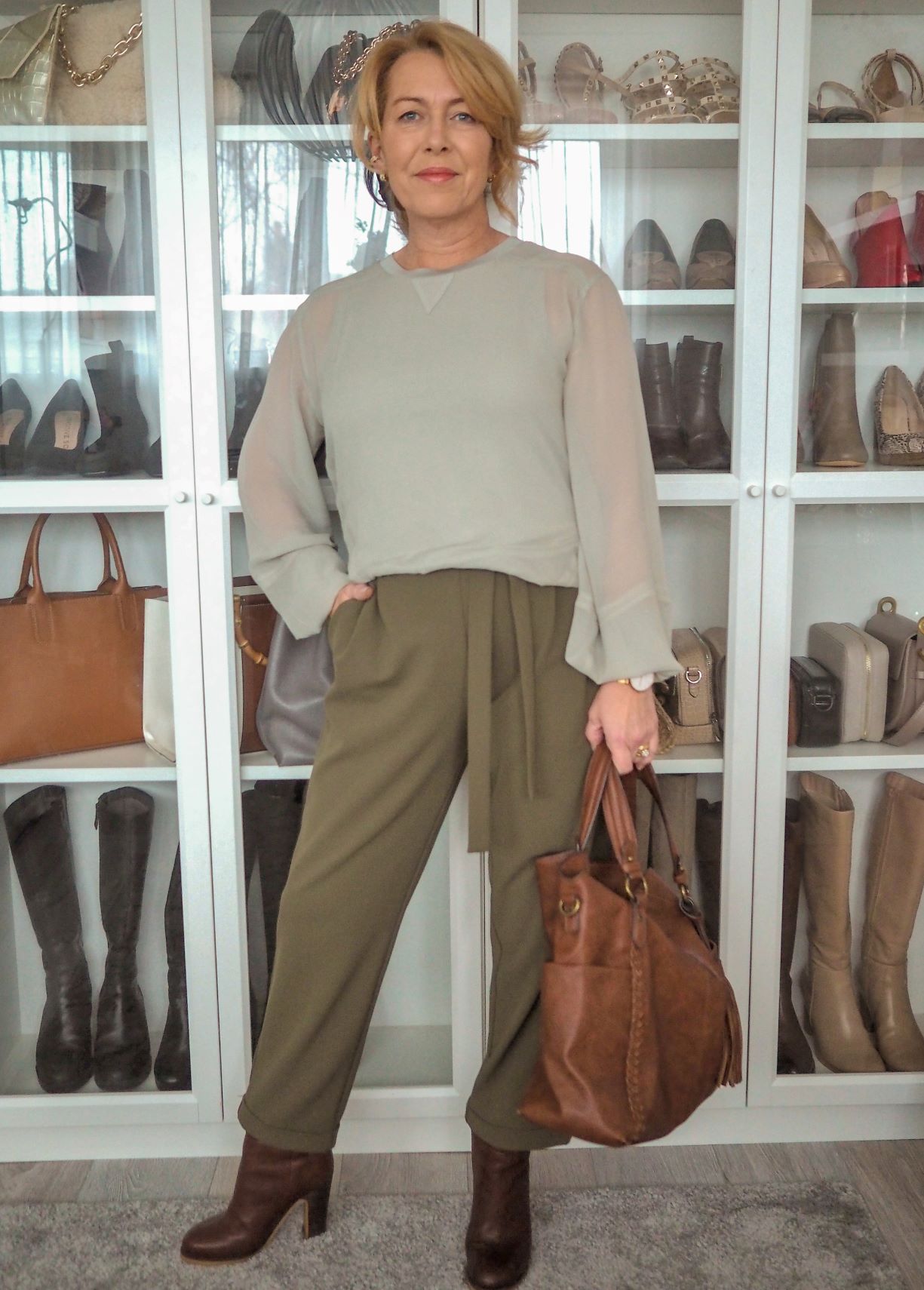 There's one pair of trousers that definitely deserve a mention These 7/8 jersey trousers. Again, they don't crease and have a soft elasticated waist with a tie belt to the front. I was wary of wearing cropped trousers but found them ok with knee-high boots. I featured these just heading into winter featuring some favourite choices from Damart on the blog here. A brand that really surprised me in 2021 I love every single item I received from the brand.
I treated myself to the top during the Reiss sale. It has a lining like a thermal vest underneath. An elevated style of a sweatshirt. Of course, these sold like hotcakes. I always purchase my items from Reiss during sale time You have to be quick though!
Shop The Look
Accessories to finish off the looks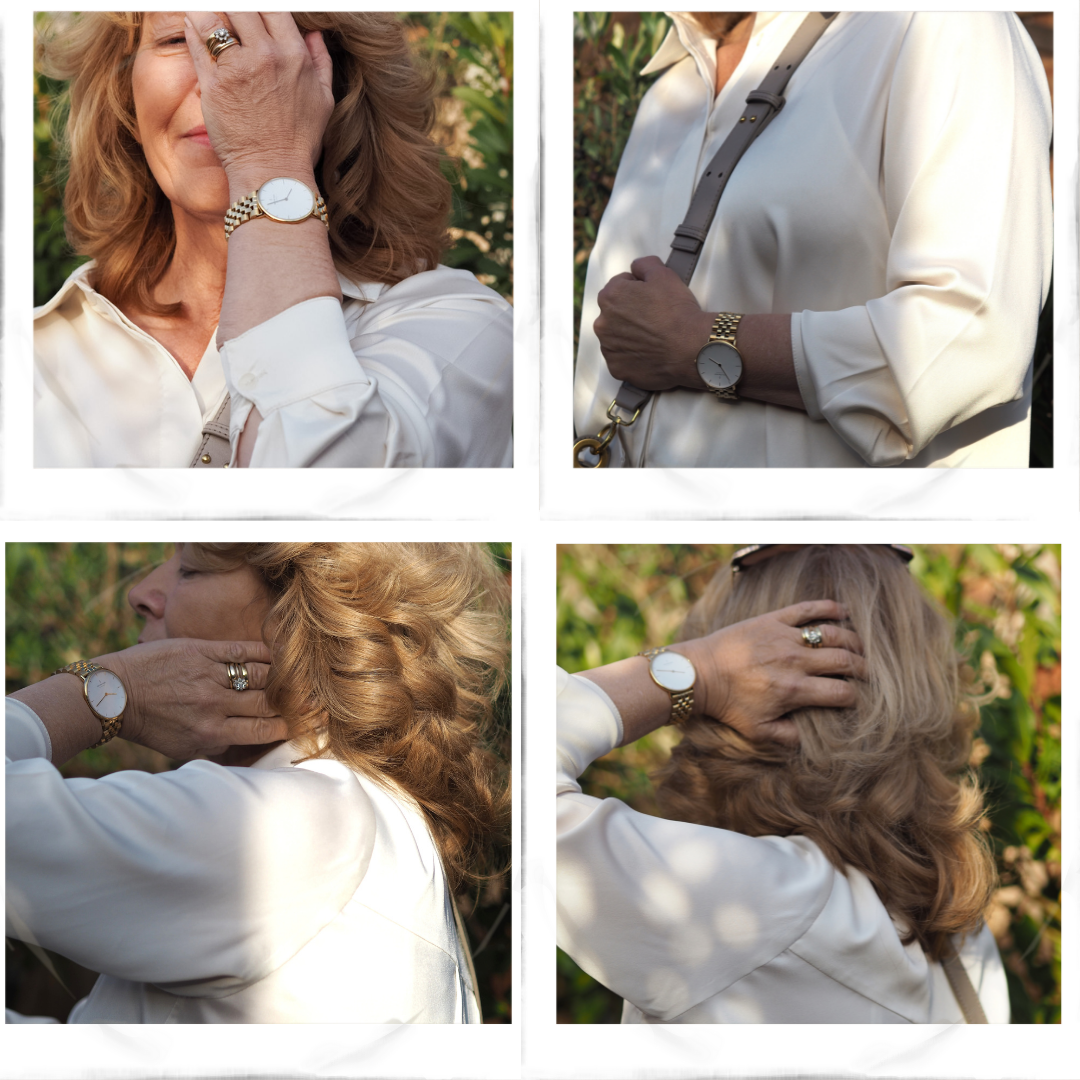 I was recently gifted a new watch from Nordgreen. I've been gifted a fair few watches in my blogging career but Nordgreen is the best. I've never had a problem with any of them. No tarnishing or losing time. I already have a silver Native watch and a Rose Gold Philosopher. This time I chose a gold Native. What I like about the Nordgreen brand is that I can change the watch strap in a jiffy. I have a few coloured leather straps to change the look of the watch. I love the five-link design on this new one.
Shop Nordgreen
Fashion On YouTube
I hope you've enjoyed this monthly catch up? Which outfit is your favourite? Also, if you do pop over to watch the films at all, I'd love you to hit the thumbs up button or subscribe That would be really helpful xx
Keep you and yours safe and well xx
---
Please be aware that there are affiliate links included in this post at no cost to you if they are clicked on
---
Thank you for stopping by!
Come back for more. Click on the subscribe form below
YOU MAY HAVE A FRIEND THAT'S INTERESTED IN THIS? PLEASE USE THE SHARE BUTTONS
XO LAURIE
Subscribe for the latest updates!