Until I started blogging, only a few different kinds of cleansers had entered my bathroom cabinet. Even working in the beauty industry I stuck with what I knew worked.
One of the great things about blogging/vlogging has been the opportunity to discover so much more in the way of skincare. The beauty industry is ever-evolving, even as I write this there will be something new launched that will be better than the last. And I love being a guinea pig to trying all these new items.
So I thought it was time to write a whole beauty series about brands that I've trialled and then carried on using.
This first post is all about cleansers, what's impressed me most and even a couple of items that I've used for years. Anything that didn't make the grade isn't mentioned. This is a post about what I still use now.
Grab a cuppa for this one. It's going to be a lengthy post! But you can refer back to it whenever you want to. I will update if any new cleanser makes it into the cabinet.
Let's start with pre-cleansers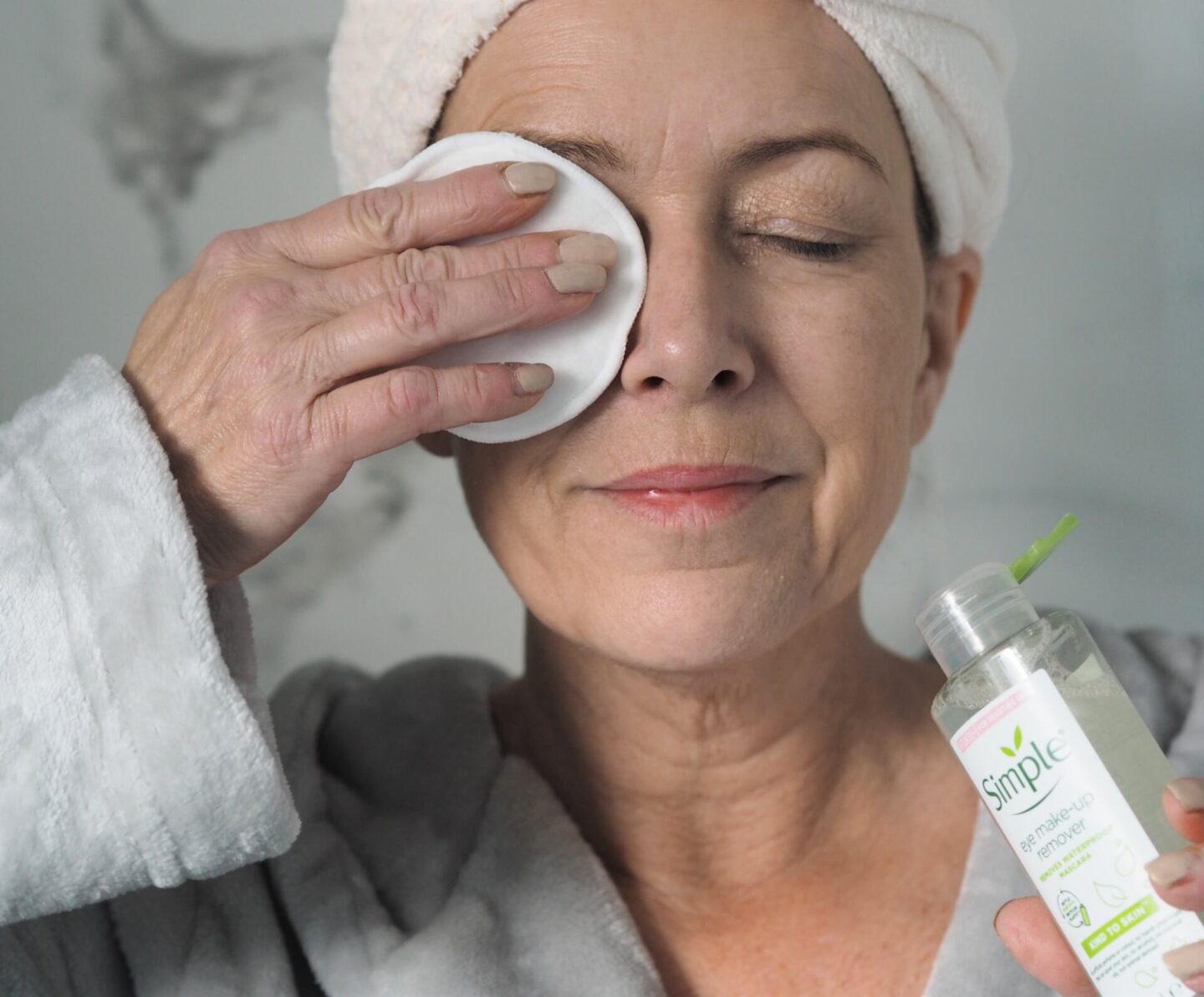 I always start off with an eye makeup remover. I've used the Simple brand for years. It's so affordable, only a couple of pounds lasts ages and does the job. I will say that the Estee Lauder Eye makeup remover does seem to condition lashes more.
After wearing a layer of makeup all day, a pre-cleanse makes a huge difference. I swear by the Ark Skincare Pre Cleanse and makeup remover. Only a couple of drops will cover your face in a gorgeous smelling oil. A quick massage and then add water. The oil disappears. This is all-natural and will remove all the debris and makeup from your face.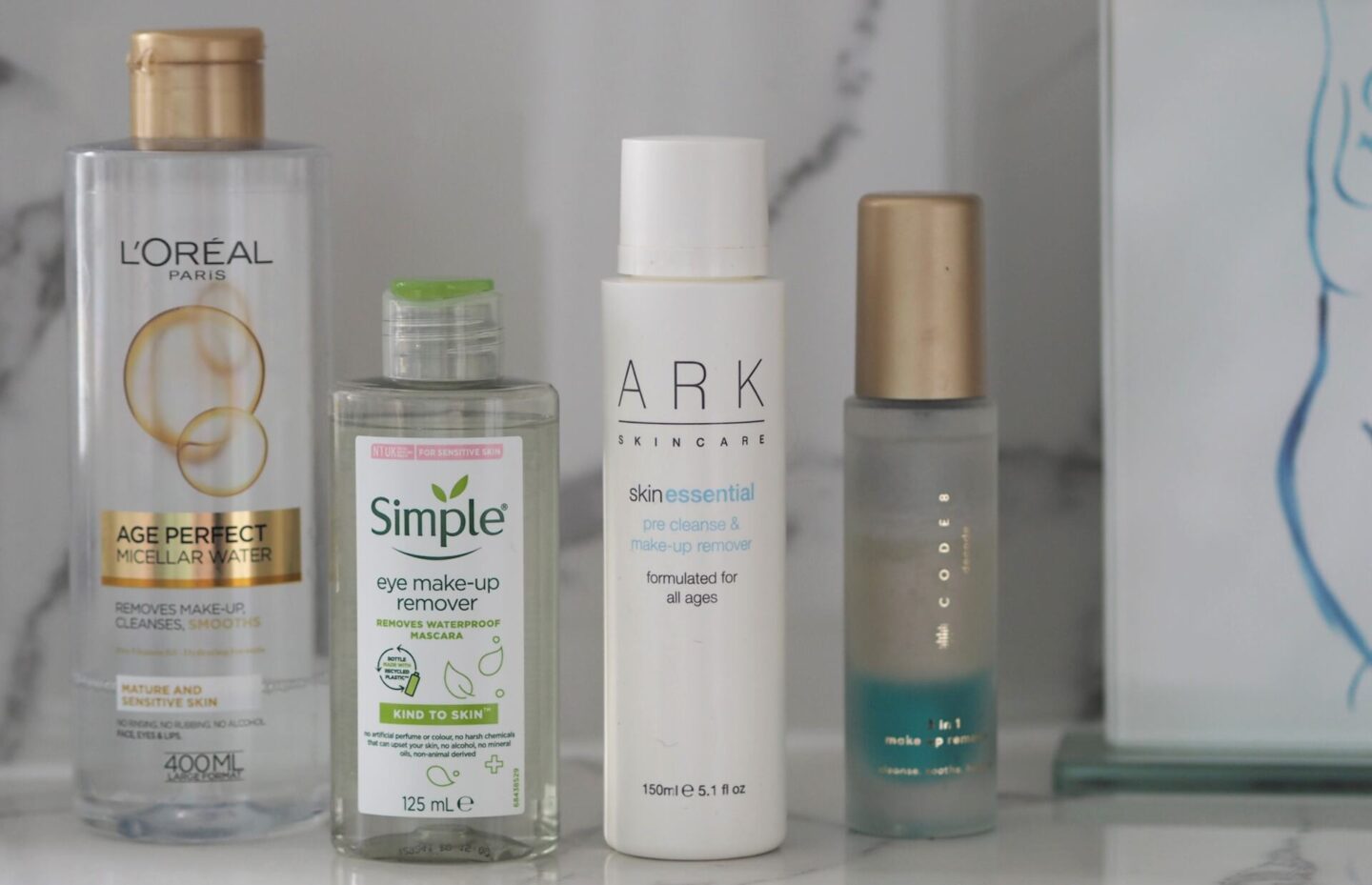 I'm on my second bottle of the Ark Skincare Pre-Cleanse and the first bottle lasted around a year, so this is very economical. Truly amazing stuff.
For a cheaper Pre-Cleanse I've also used the Loreal Micellar water. Another good starter for your cleansing routine. But since using the Ark Skincare Pre-Cleanse I've not looked back.
The Code 8 Beauty brand launched De-Code earlier this year. This is an oil/thermal water-based Pre-Cleanse product that you can use before cleansing and there's no need to rinse off. Plus, this is also useable as a base prior to makeup for a dewy look. Pretty genius!
Shop Pre-Cleanse
Cleansers for mature skins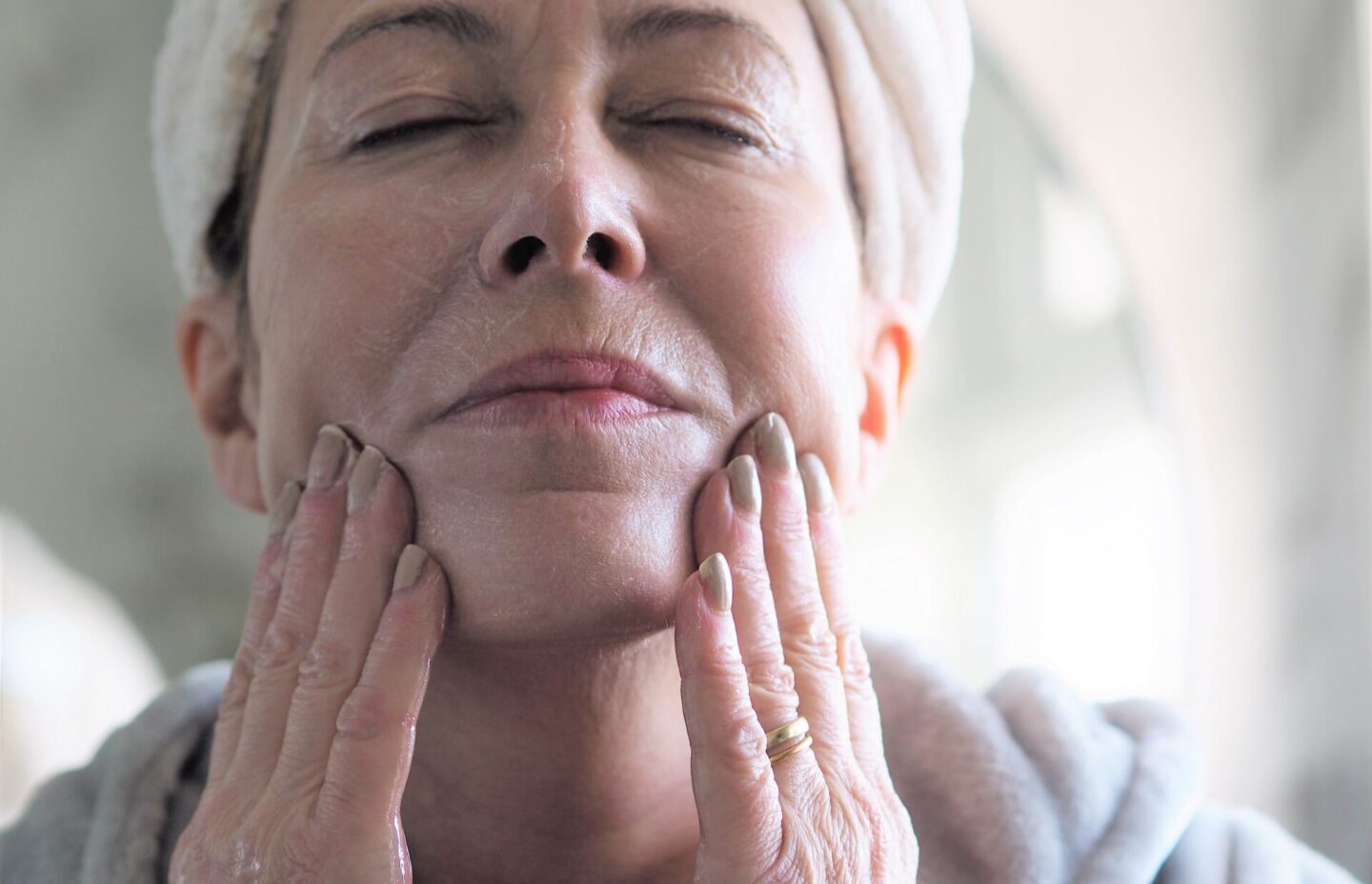 For at least half of my life, I've used the Estee Lauder Perfectly Clean Multi-Action Foam Cleanser. I was trying to think back how long I've used this cult cleanser and I know I was using it when Sara was born and she's 30 this year! My baby. 30!
You can use this as a purifying mask but I only do that every now and then. A cream cleanser that will foam as soon as the water is applied, this is just such a great cleaner of the skin. I use this with the Ark Pre-Cleanse when I have full-on makeup days for photos.
I also like to use the Estee Lauder when it's very warm. It's a good deep cleanser, but not drying, and I find this helps stop those pores from getting clogged up. Those pores that are getting larger as I age don't need blocking up and growing in size any more than they already are!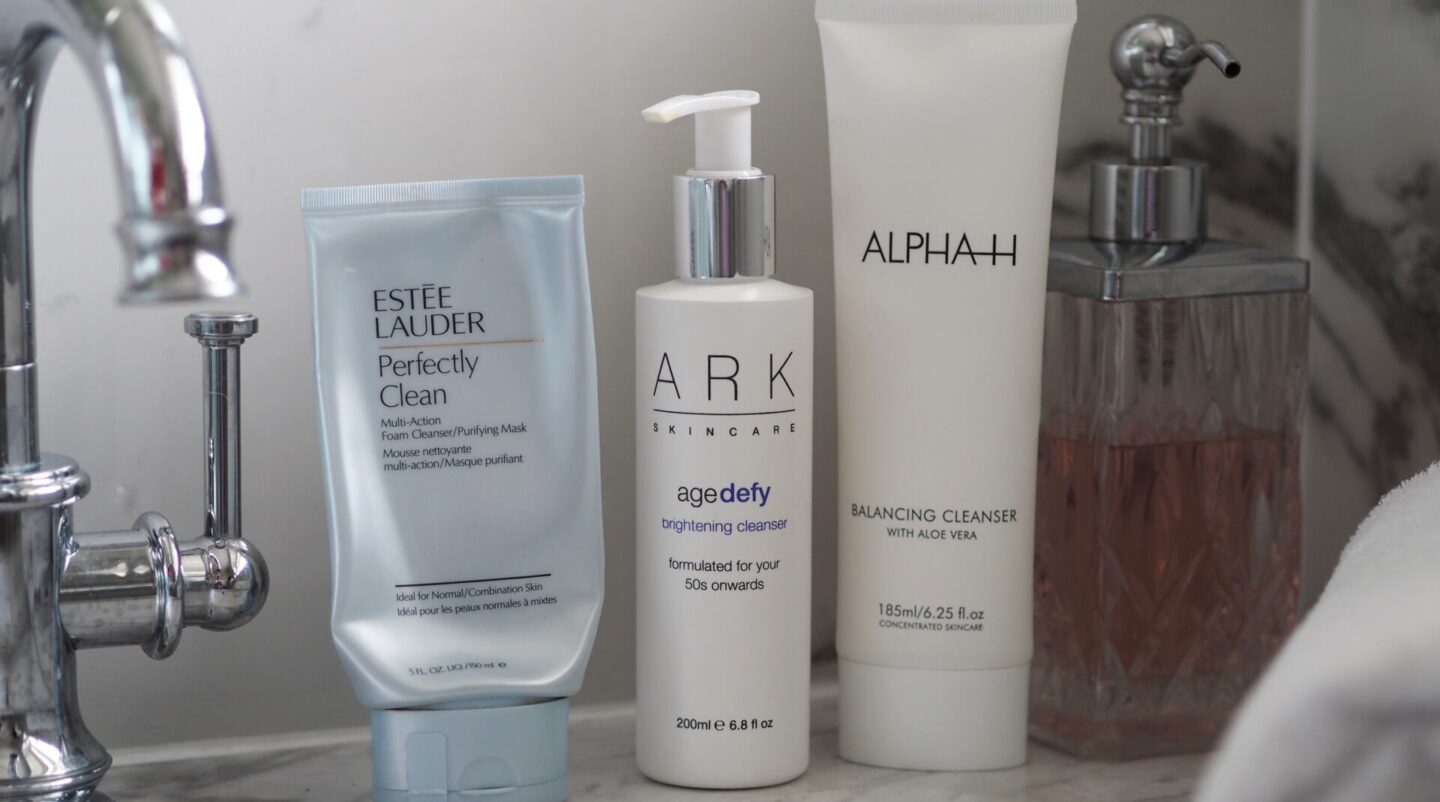 The Ark Age DefyBrightening Cleanser is what I would classify as a very gentle cleanser. I use this most mornings, especially after using Retinol. It's a creamy substance and it pairs well with the Ark Pre-Cleanse at night time. You also have added extras such as Vitamin C and other good ingredients specifically designed for over 50's skins.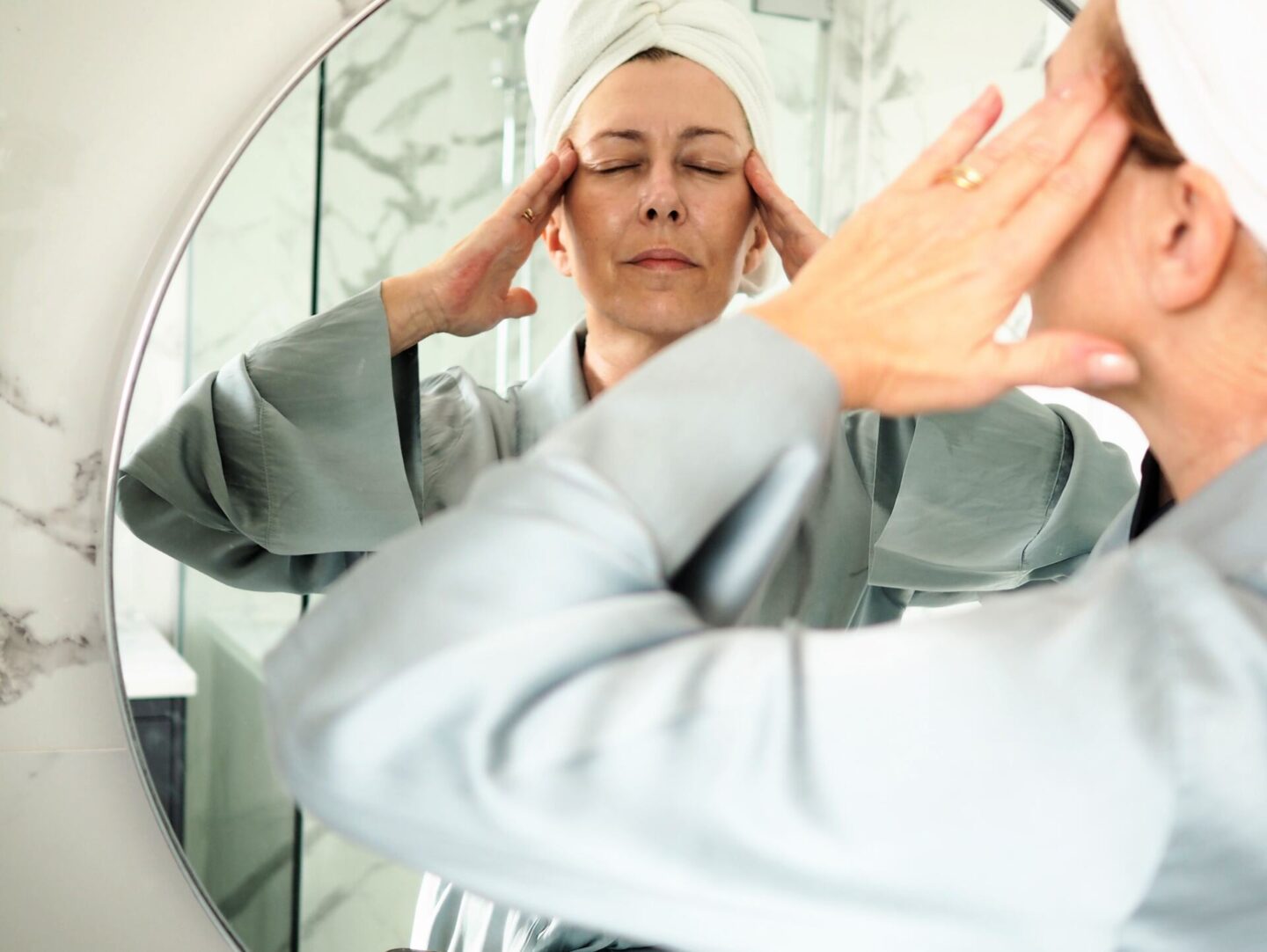 If you are sensitive skinned then I would really recommend this. Massage in and wipe off with a warm flannel and you're ready for your next skincare step. You can read my post on Ark Skincare in more depth here. I'm a huge fan of the brand. Not just their cleansers.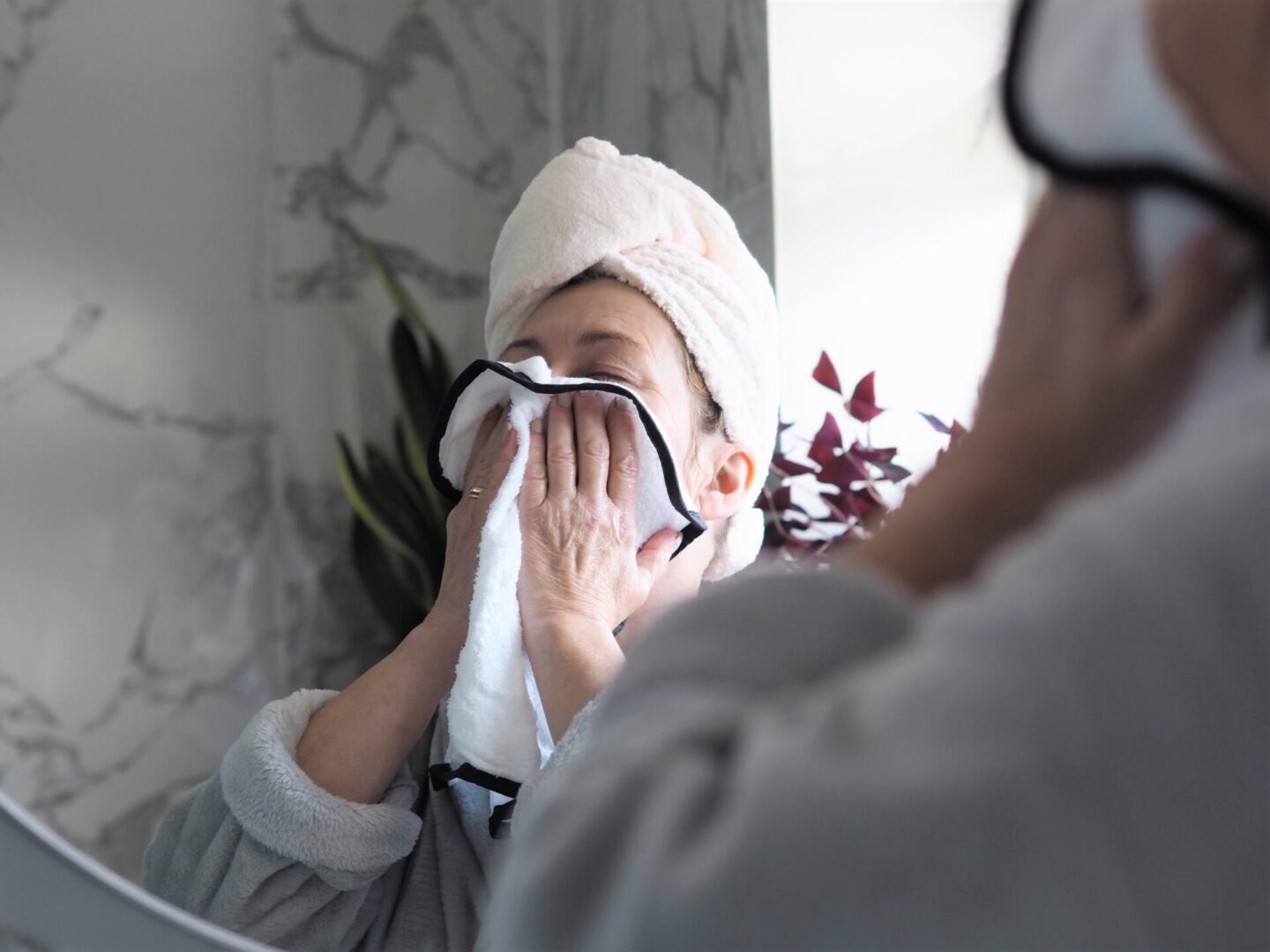 The newbie in the bathroom cabinet to hold a place is the Alph H Balancing Cleanser. I'm quite new to the two Alpha H cleansers that I'm featuring here but I'm so impressed with this brand I know we are going to have a long relationship!
The Alpha H Balancing cleanser is full of good ingredients. Aloe Vera for starters. This will be calming for any irritations and Vitamin E for protecting the skin from free radical damage and supporting the skin's barrier function. It doesn't have any scent, is super hydrating and feels lovely to use. This would be a great cleanser for sensitive skin.
A cream cleanser to massage in and rinse/wipe off with a cloth. Very impressed and the price point is good too. The tubes are very large and you can get two tubes at the moment from Marks And Spencer for an excellent price. Buy one and get the second for £6.00!
Shop Cleansers
Special Pampering sessions or treat your skin like it's queen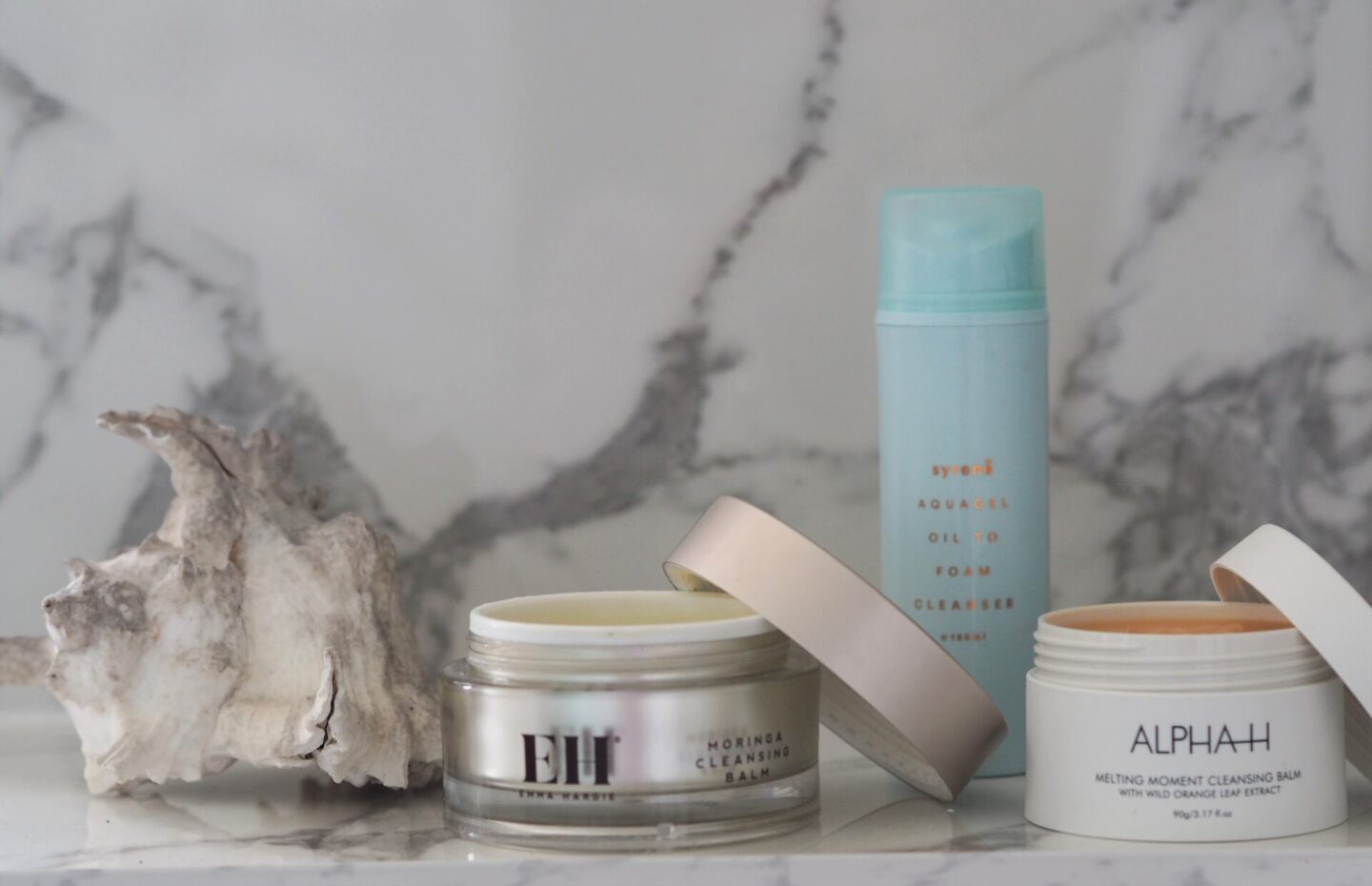 Now, these are special cleansers as I call them. I've only been using them this past year and they have blown me away. I guarantee you will walk out of your bathroom feeling like you've had a special pampering session after using any of these.
Emma Hardie. The Moringa Cleansing Balm. (this comes with its own cloth) is just so gorgeous to use. A very oily balm, just take a hazelnut size of this cleanser and rub it into your skin. It feels and smells like heaven. Massage for a couple of minutes and then add a sprinkling of water and it turns to a milky cleanser. Voila! I just think it's amazing how this gloopy, feel-good oiliness disappears at the touch of water.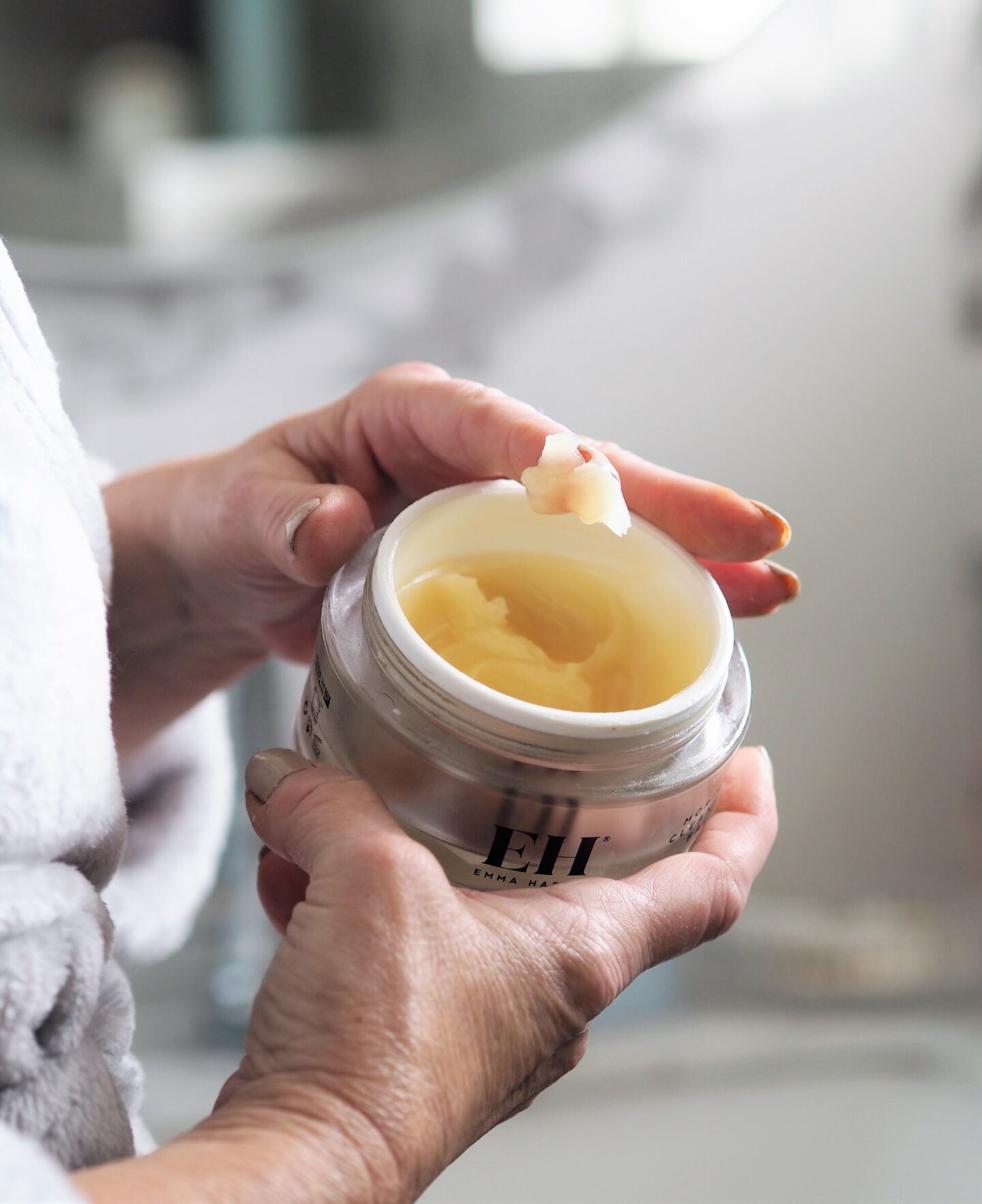 The Moringa Cleansing Balm smells of lemon. It's very spa-like. it feels special and your skin feels amazing after you have used it. The ingredients are good, all the botanicals are invested here like Orange, Neroli, Mandarin, Jasmine and Rose to rejuvenate and deeply condition the skin. Claimed to be good for helping to minimise the larger pores too. I totally recommend this cleanser. I will be replacing it for sure. You can also get this cleanser at half price at Look Fantastic at the moment!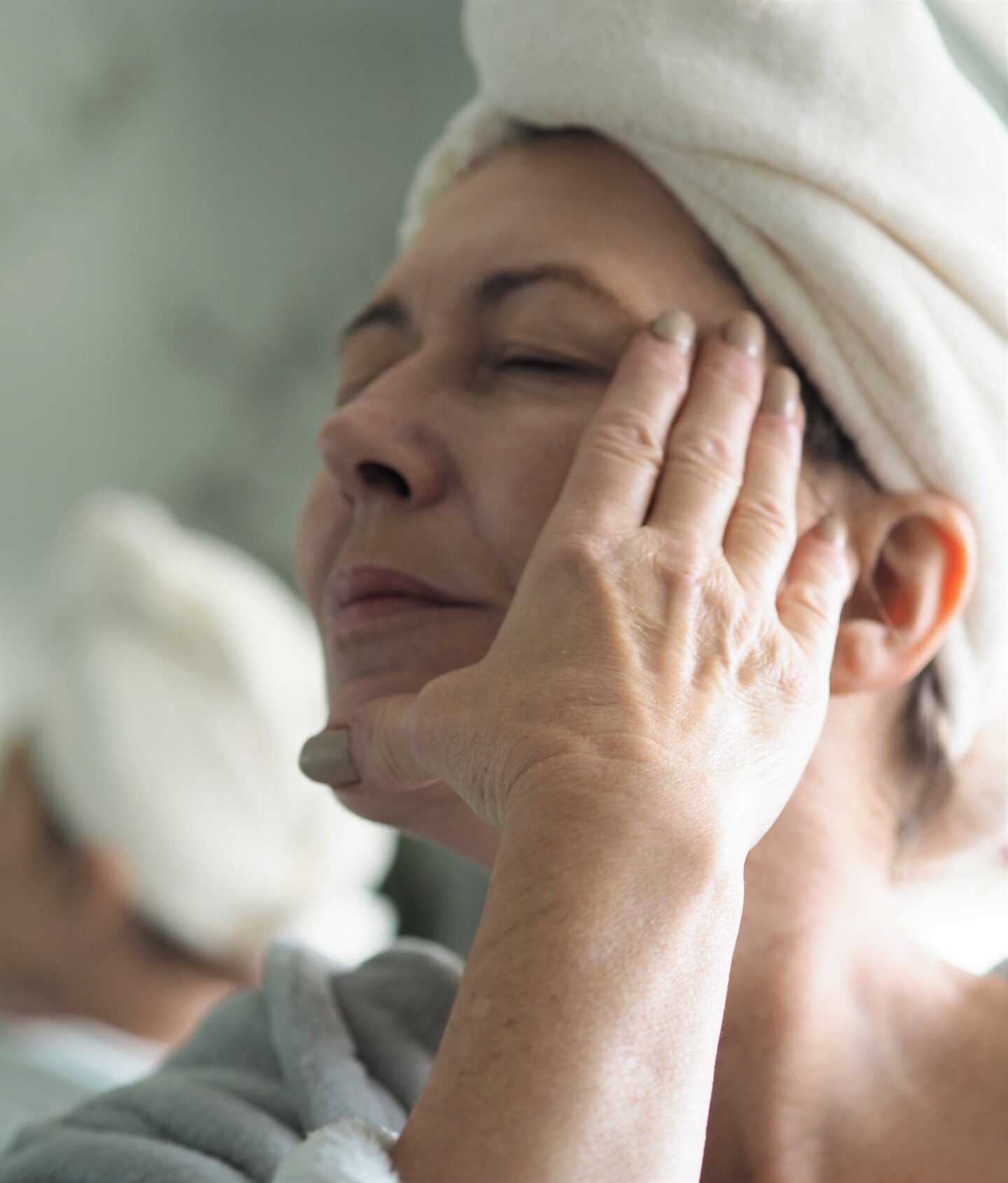 New to me again but worth mentioning is the Alpha H Melting Moment Cleansing Balm that feels the same as the Emma Hardie cleanser but this has a strong orange scent. That might be the Australian Wild Orange Leaf Extract. I can't stop smelling it! The balm also has other good ingredients including Sandalwood Seed Oil and Grapeseed Oil which leave skin hydrated.
The Melting Moments Cleansing Balm works the same way as the Emma Hardie cleanser. Only a large hazelnut size is needed to cover your whole face. Again it feels lovely on and the oiliness, it's rich in Ximenynic Acid, one of the rarest fatty acids in the plant world, this luxe natural oil is anti-inflammatory. Again, the oil completely disappears as soon as water hits it.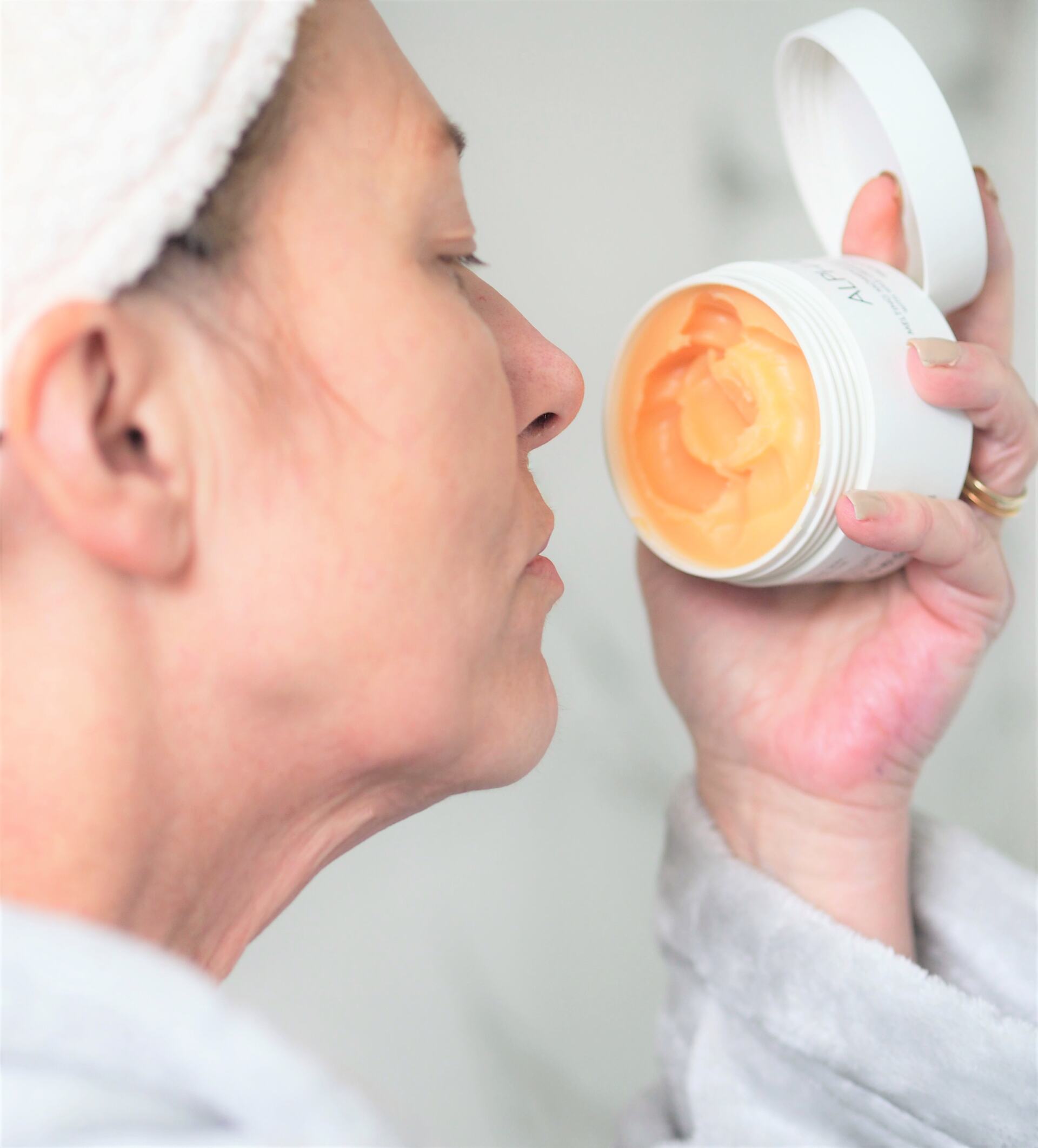 I will say, that with both the balm cleansers, the result is hydrated and feels moisturised before you've even applied anything else. The Australian Alpha H brand as I said has really impressed me and you can try starter kits that are available. You can find Alpha H at Asos or Marks And Spencer.
The Syrene brand that's worth looking at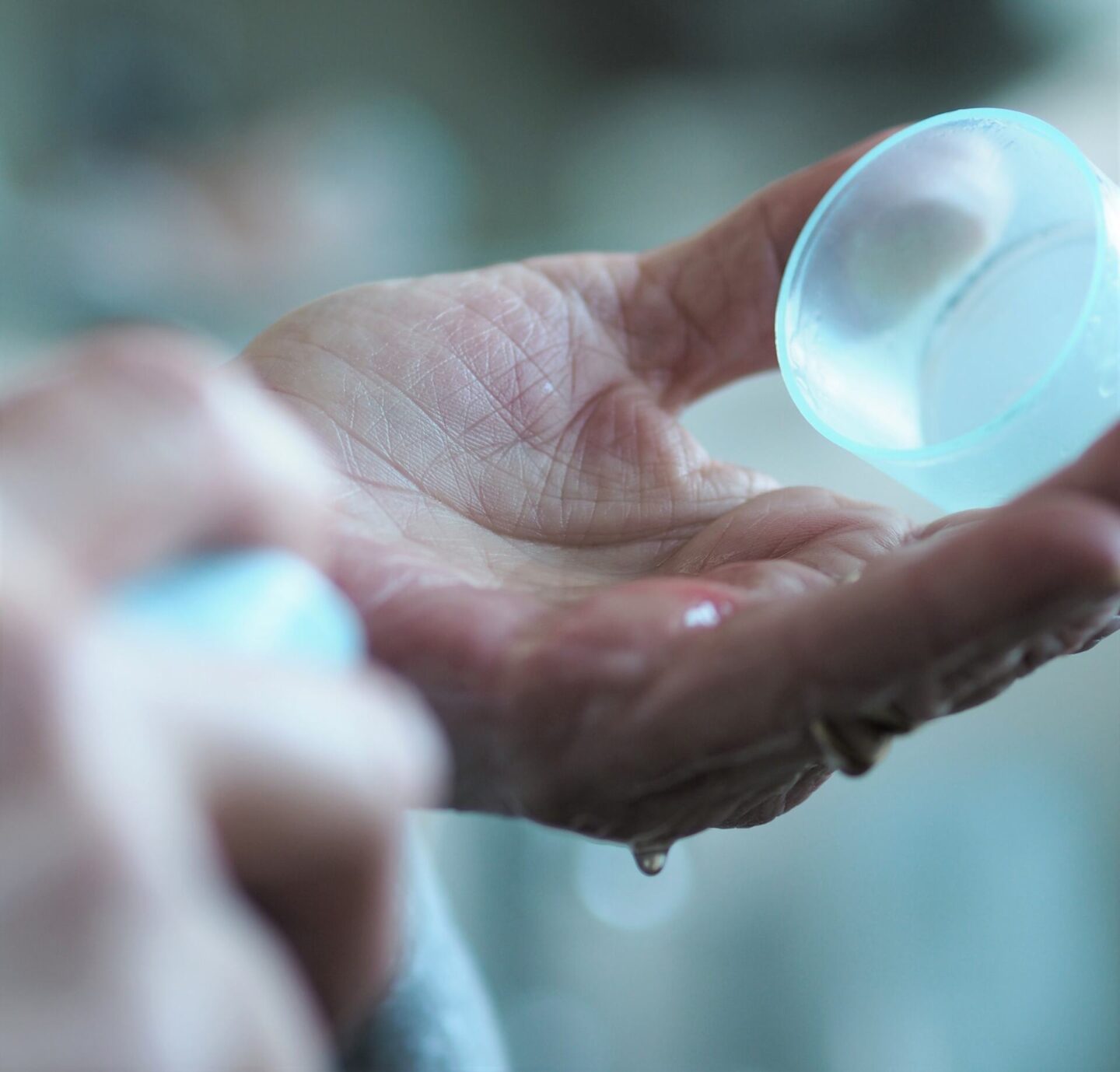 The Syrene brand is pure luxury. Or should I say this cleanser is. This is an oil to foam cleanser and reminds me of being on the beach when I use it. The smell must come from the added fragrance. I have to say that considering this comes out to use as a thick oil, this is the cleanser out of the three that leaves my skin squeaky clean. You'd never know that you've used oil on your face. I've heard good things about Syrene's moisturisers too.
If you're using a cleanser that you wouldn't swap for anything else then please let me know. Am I missing any other cult cleansers on the market? As I said, please use this post for future reference to look up about cleansing.
Shop Special Cleansers
Updates – Any other cleansers that I've used since writing this post that deserves a mention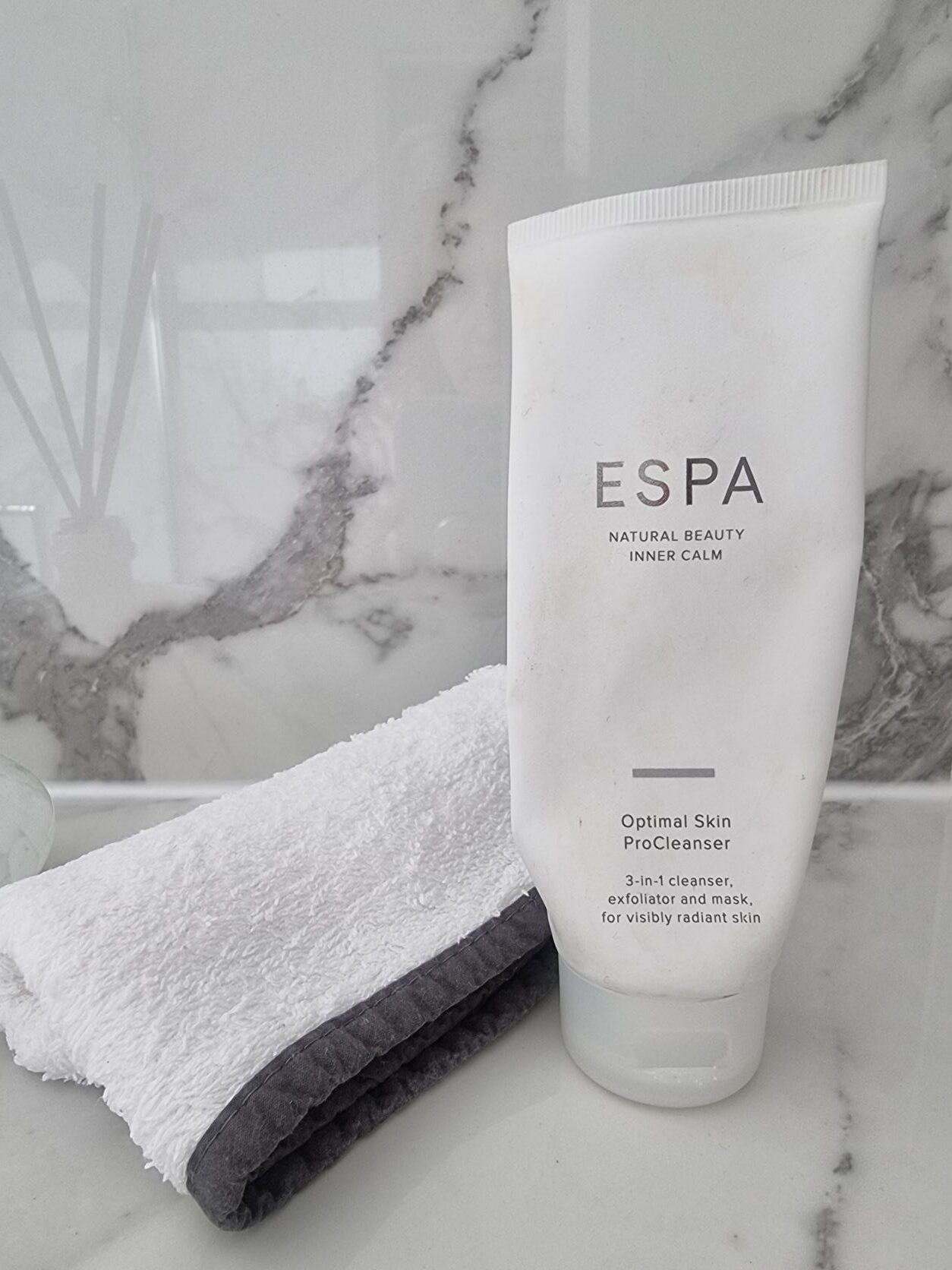 I'm nearly at the end of this tube of goodness from Espa. The Optimal Skin Procleanser is an absolute delight to use. This has a very gentle exfoliator included, it smells amazing too. My skin seems to love anything with Moringa included and this also has Jojoba spheres and Pumpkin Enzymes. Oily to apply (it feels gorgeous!) but that disappears as soon as the water hits. It leaves my skin feeling clean and nourished.
Keep you and yours safe and well xx
---
Please be aware that there are affiliate links included in this post at no cost to you if they are clicked on
---
Thank you for stopping by!
Come back for more. Click on the subscribe form below
YOU MAY HAVE A FRIEND THAT'S INTERESTED IN THIS? PLEASE USE THE SHARE BUTTONS
Subscribe for the latest updates!