It's been a while since I've added any makeup and skincare on the blog and I thought I would give you a quick update on items that I've been using that are very worthy of a mention. Wunder cosmetics have surprised me. I worked with them on an exciting campaign earlier in the year and then again at the beginning of summer.
Before reviewing products on the website, social media and YouTube to give (or not) honest reviews, it takes some time. Does the brand give quality, does the brand work, is it worth the money etc. Obviously, I find this problem with skincare too. It all takes time.
Brands will send a product and expect a review written, filmed or shared with the world within a few days. I will not share anything until I know it's worthy of a mention. So this post is dedicated to some of the brands that have really pleased me, that really do work and I totally recommend. This isn't a sponsored post, just products that I wanted to share with you that are very worthy of a mention.
Add a little Wunder into your makeup bag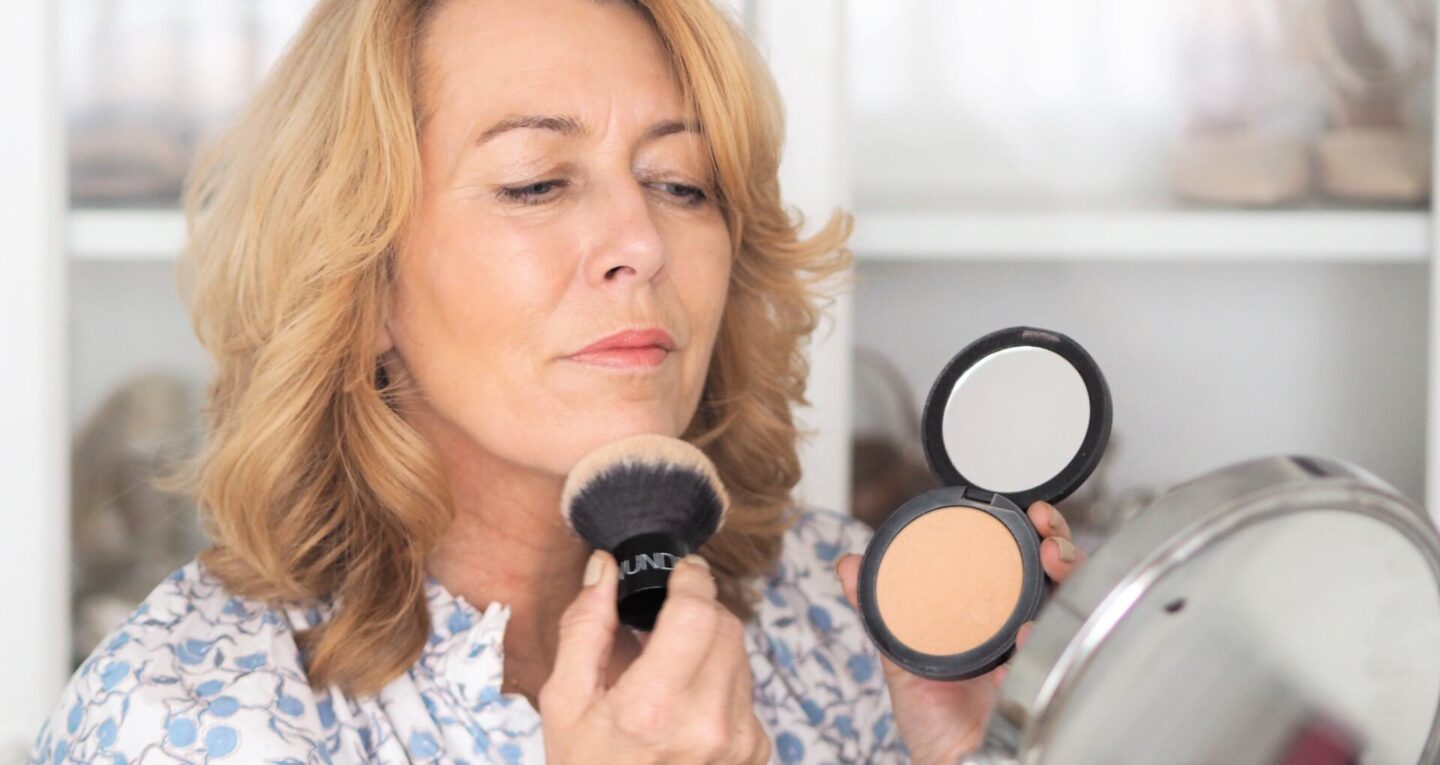 I've worked with Wunder2 cosmetics the past year on a couple of campaigns. The first was for the launch of their Go Beyond Foundation. I've never been a fan of powder foundations before as I found them too drying but this one works a treat. Really good coverage too.
This is my go-to when I haven't put any makeup on and I need to pop out or someone turns up unannounced! The big Kabuki brush is brilliant. A couple of sweeps of the powder foundation and I'm good to go. Handy to keep in your bag for those long days out anywhere too for a quick touch up.
The bonus point for me is that it doesn't sit on your face like powder. and it doesn't sink into the wrinkles, making them more prominent.
Blush And Bronze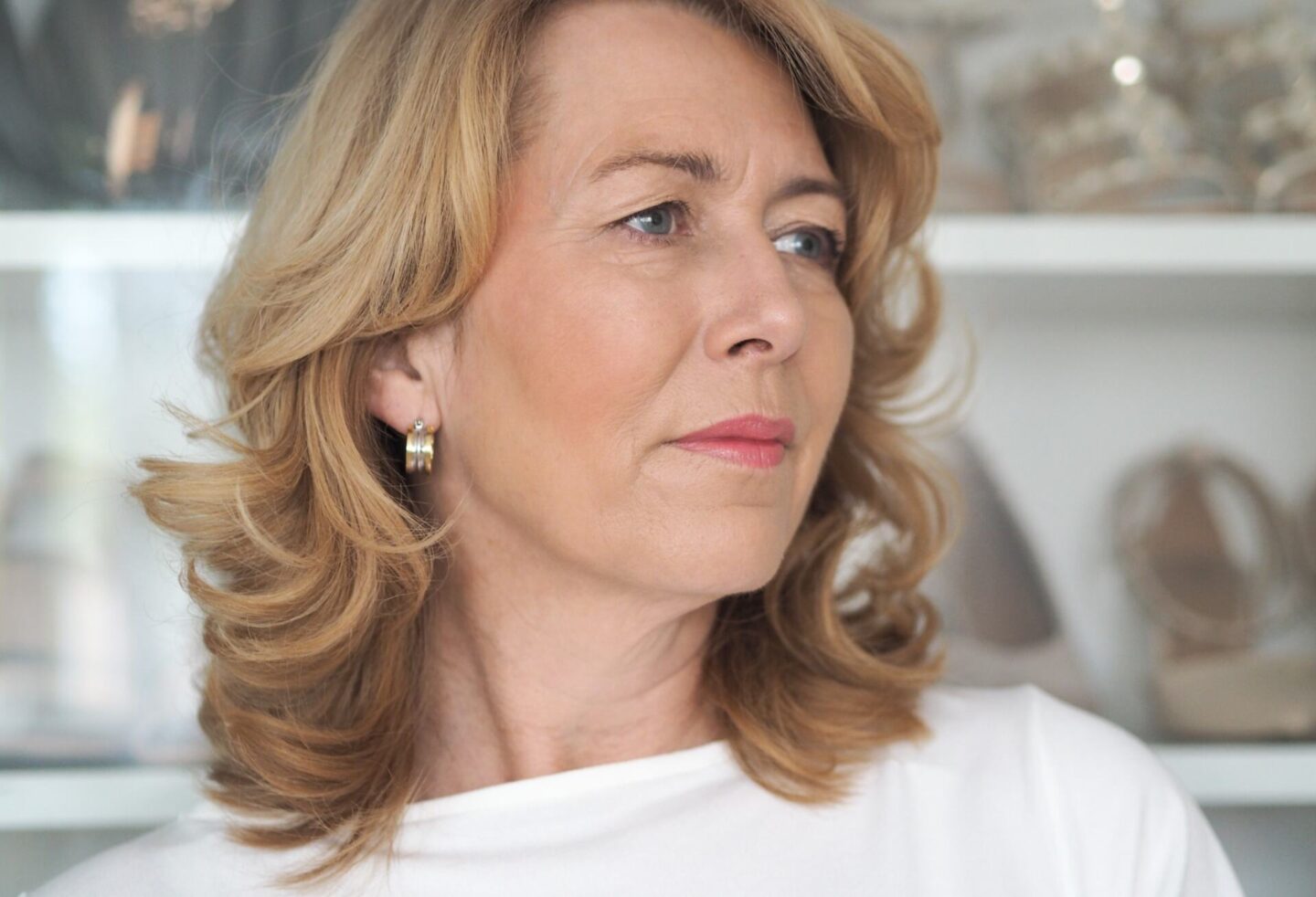 The second campaign for Wunder2 was for different blush shades that had been launched. Now I've always been a fan of bronzer and I've never really played with blush shades before. In the photo above I've used a very light dusting of bronze and a powder blush called Rosey.
I really learned a lot during taking photos for that campaign. How blush can really make your skin look less sallow, giving a really fresh look. I've carried on using blusher ever since just added a little brush of colour over the apple of my cheek. I still use my bronzer but add a pop of colour to it after.
Both of these products are very affordable. I replaced my foundation via Amazon. Or you can see other products available from Wunder 2 cosmetics below.
Shop Wunder 2 Cosmetics
A treatment that does exsactly what it says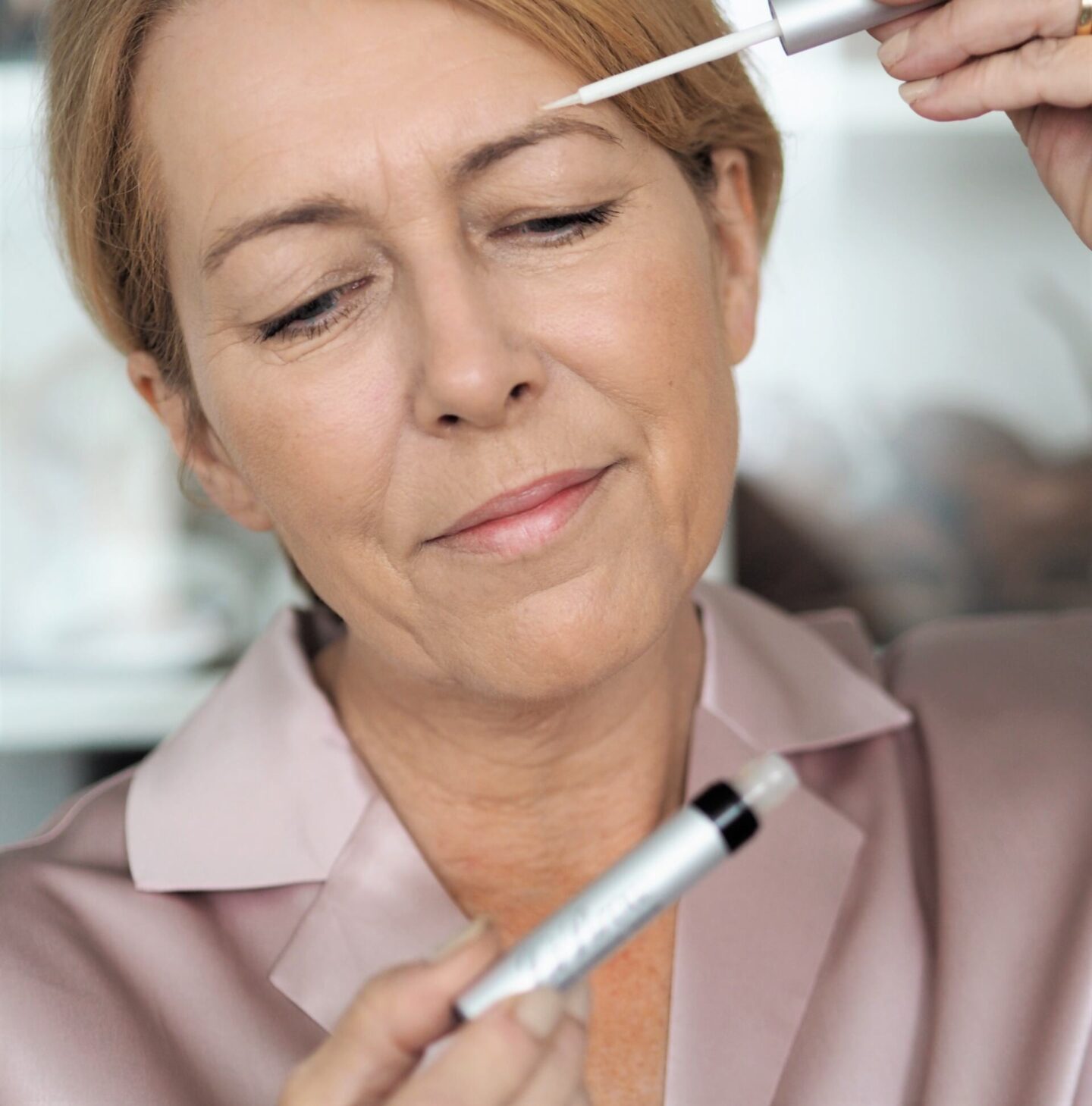 I've just given my final 90-day update on the Li-Brow serum that I mentioned in this post. I now use the serum once a week rather than the three that I started off with at the start of this campaign. My eyebrows got sooo bushy! ( you can see how bushy they are in the Wunder blush photo. I had to have them threaded and shaped after a couple of months of using the serum. That hasn't happened in a long time!
If you have sparse brows and want them to be fuller then this Li-Brow serum is like magic. I noticed a difference within a couple of weeks of using it. I would love to know what they put in it! But boy does it work.
I was never a lover of Gel nail polish until now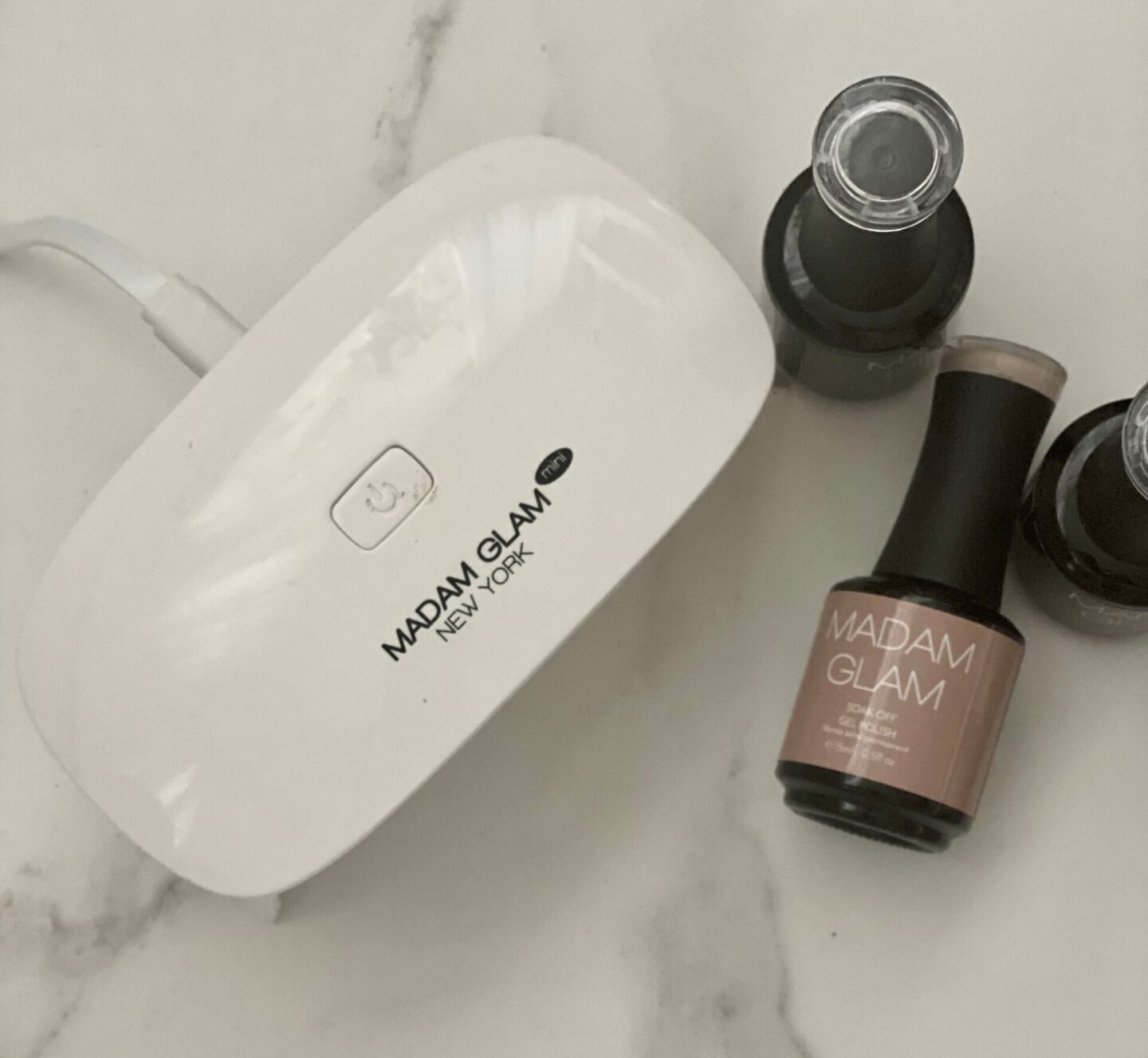 I've only ever tried salon gel nails a couple of times. The time consumption is what put me off the idea. The soaking off and having to have them re-done and having to be somewhere for an appointment every couple of weeks.
I've always used the Rimmel Gel base, polish and topcoat and I was fairly happy with that. I have always admired the glassy shine that gel polish gives off though and when Madame Glam asked if I would like to try a whole kit to use at home I decided to give it a go.
The lamp is literally no bigger than the size of two credit cards. It's really tiny with foldable legs and my hand fits under it perfectly. I did wonder about the power of something small but it really is a very powerful little gadget. I leave each coat on for one minute, so my nails don't really take any more time than the Rimmel kit I've always used.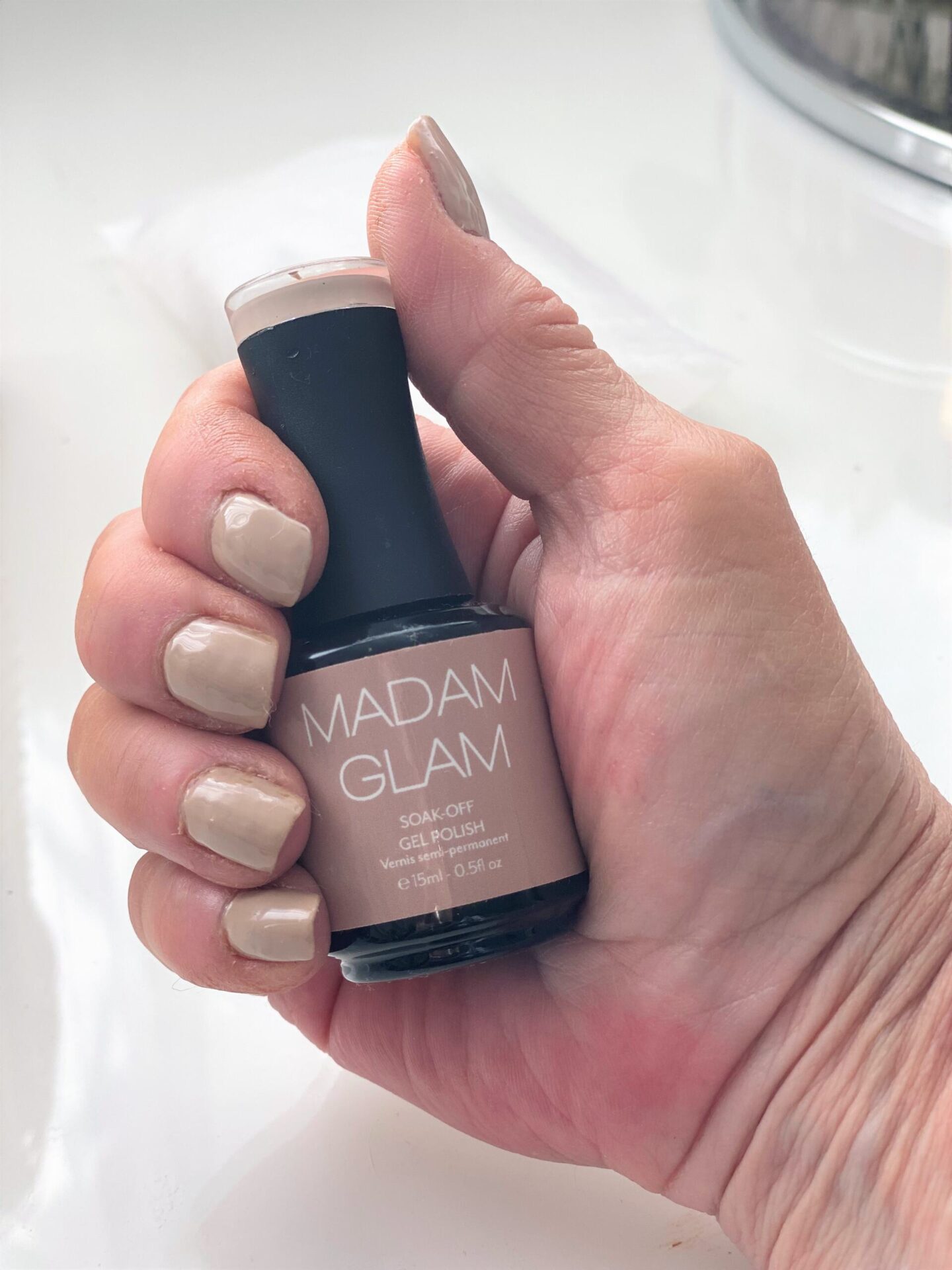 I was sent a gorgeous array of colours but I love the neutral Creme De La Creme. The get polish lasts so well. Much longer than the Rimmel gel polish I normally use.
As for the time-consuming soaking off. I often peel most of the gel polish away from the nails quite easily. It doesn't seem to affect my nails in any way but I'm a pure novice. At least it doesn't take long! Any that I can't peel off obviously I have to soak. I need to get some of those nail clips rather than foil wrapping! but it's really been a pleasure to use Madam Glam.
Use the code VanityMG30 for 30% discount with Madam Glam
Dior Forever Skin Glow Foundation in the running as the best ever!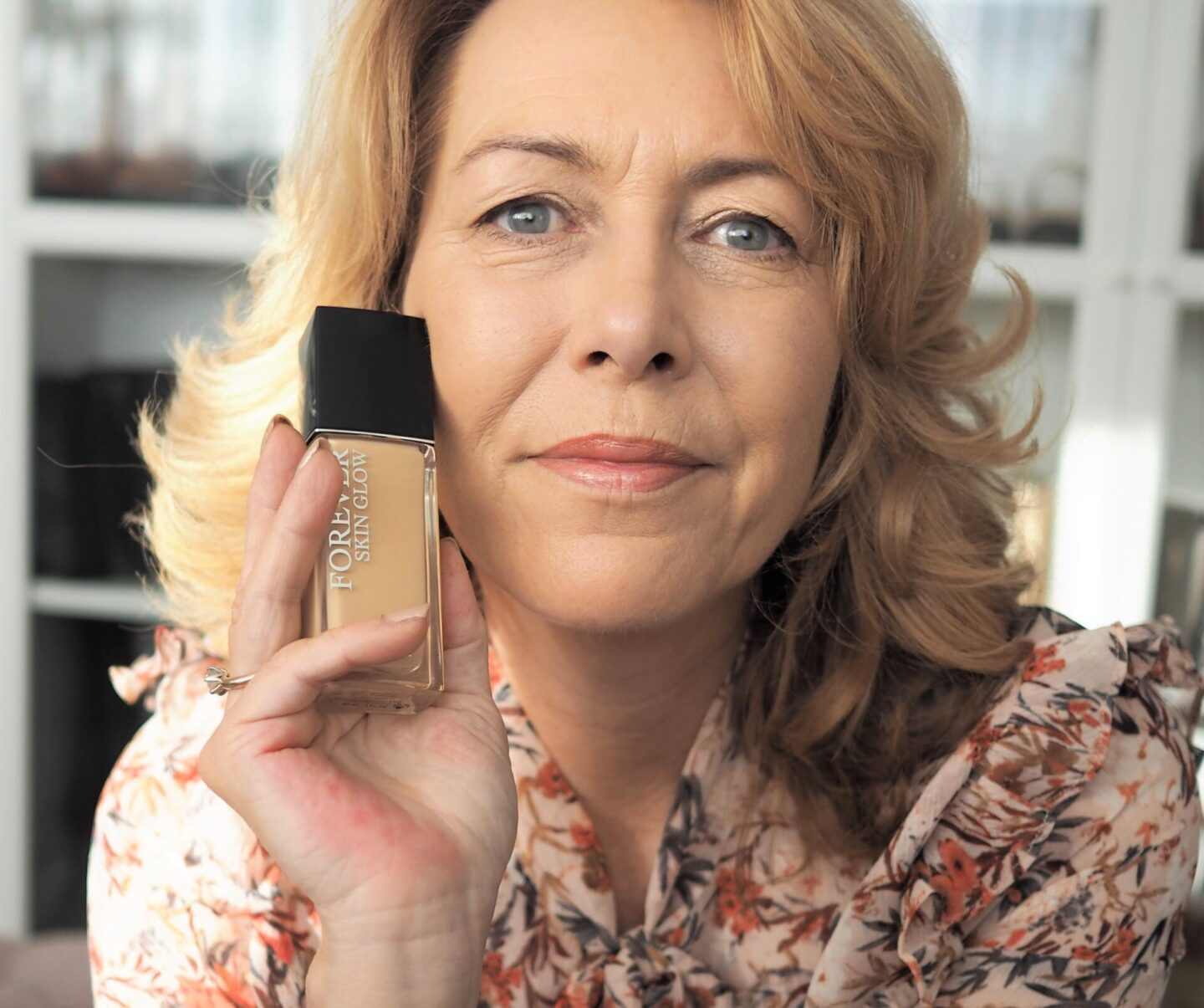 This is my second year of using the Dior Forever Skinglow foundation. I have to say it's one of the best I've ever used. For years I used Estee Lauder Double Wear but now my skin needs something lighter on the skin but still with good coverage.
The foundation is very hydrating and it really does leave a dewy effect. You can watch the Dior makeup application on my Instagram in my highlighted stories.
I use shade 2w0 which is a very warm olive shade. It's been perfect throughout the summer over my St'Tropez Purity facial tanning spray. For this year's Dior campaign I was treated to the Natural Bronze and it's also really good. Not sparkly and very natural looking as it says on the tin!
Do pop into any department store and ask for a shade match and get yourself a sample of the foundation. It comes as matt too but I find the Skin Glow so forgiving on mature skin.
Shop Dior Makeup
New iitems at Look Fabulous Forever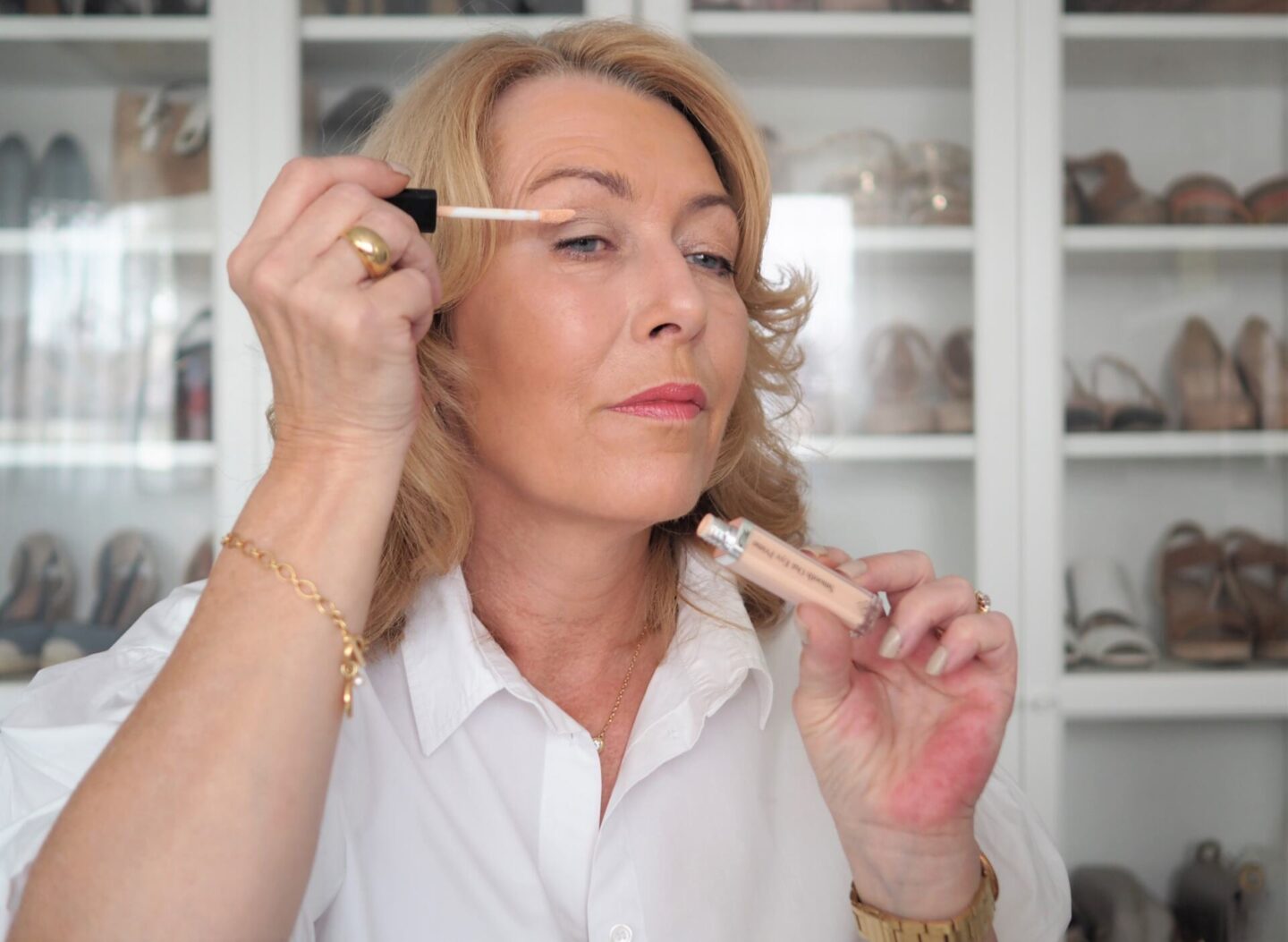 Look Fabulous Forever was the first makeup brand that I collaborated with on the blog and I'm still using items from the brand today. There are a couple of items that I use on a daily basis that I wouldn't be without. The Eye Prime is amazing. It takes away any darkness on the lid and provides a perfect base for eye shadow and that eyeshadow won't crease when using it either. A desert island item I won't be without.
A new launch. Stay All Day Lasting Colour Lipstick
I've been trying the newly launched Stay All Day Lasting Lip Colour and I have to say I'm impressed. Not at all drying like some stay in place lipsticks can be. I like the neutral shades that I have but unusually for me, I'm liking the more colourful Soft Coral on the left. I'm leaving a few Look Fabulous Forever items that I use below. A brand worth looking at.
Shop LFF Makeup
Phew! one long post updating you on makeup that I'm using. I hope you enjoyed reading. I guess I should do a skincare update next? I'm leaving a couple of makeup films from my YouTube channel below. I hope you enjoy watching
Keep you and yours safe and well xx
---
Please be aware that there are affiliate links included in this post at no cost to you if they are clicked on
---
Thank you for stopping by!
Come back for more. Click on the subscribe form below
YOU MAY HAVE A FRIEND THAT'S INTERESTED IN THIS? PLEASE USE THE SHARE BUTTONS
XO LAURIE
Subscribe for the latest updates!