My first trip to London since the lockdown. I was really excited to be having a whole day out that involved shopping, lots of window shopping, and a very special appointment. I was going to get a lipstick. But this wasn't just any old lipstick.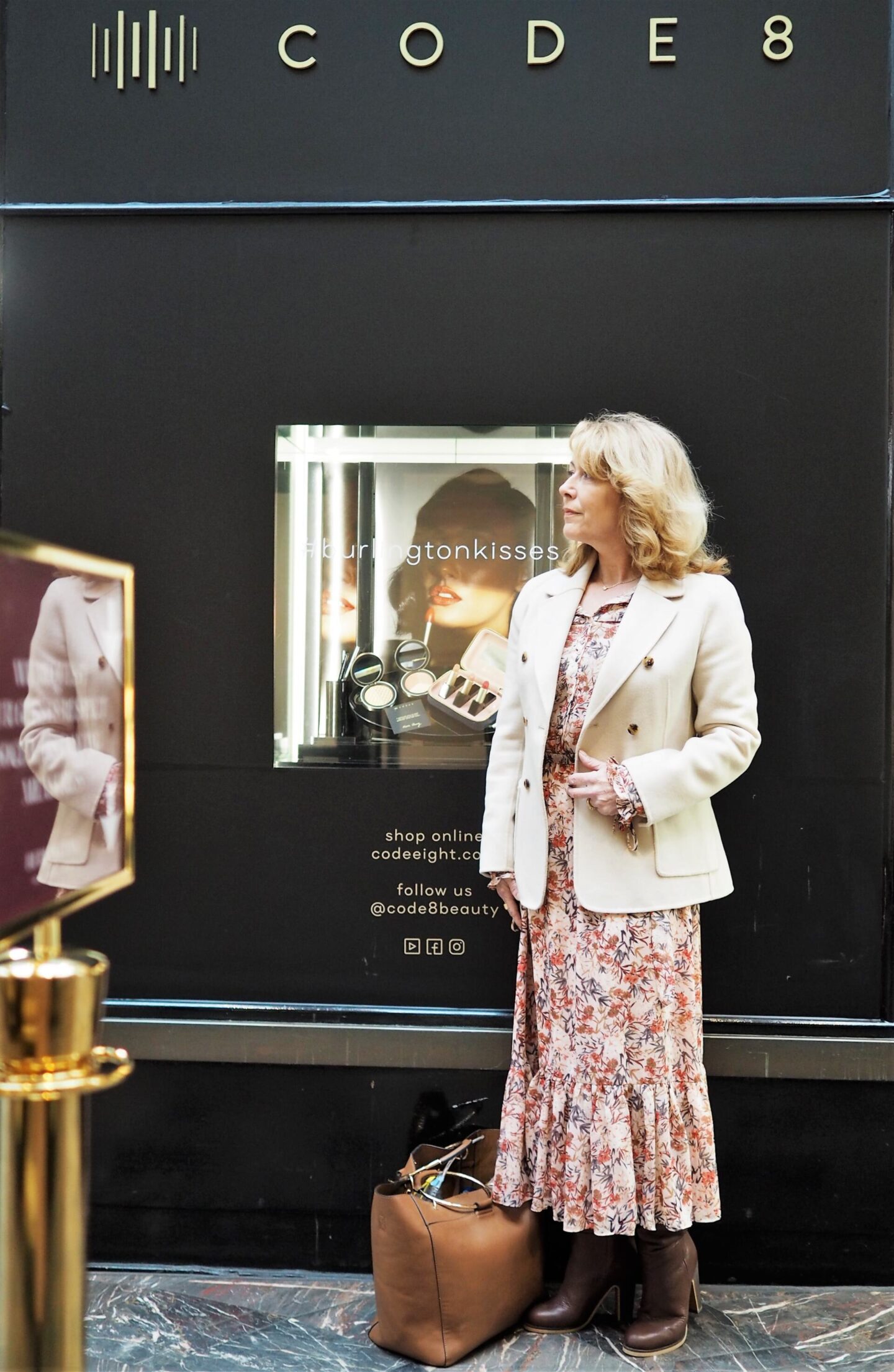 What to wear on a day trip to London? It's got to be comfortable, crease-free from travelling, not too hot or cold. I chose one of my favourite dresses from a few years ago. Rest in peace the brand that I loved. But you can still buy furniture and decorations from Next.
The jacket is from Tissardi and I love it. Pure wool, soft and snugly but not too warm. A brand worth looking at, especially for the handbags. See this beauty. I also chose a good-sized tote for all the bits and pieces required for a day out and the most important item. A good pair of comfortable shoes or boots. The Chloe boots are amazing to walk in. A good find they were an absolute bargain. I found these at half price I'd love a black pair.
Heading to code 8 in Burlington Arcade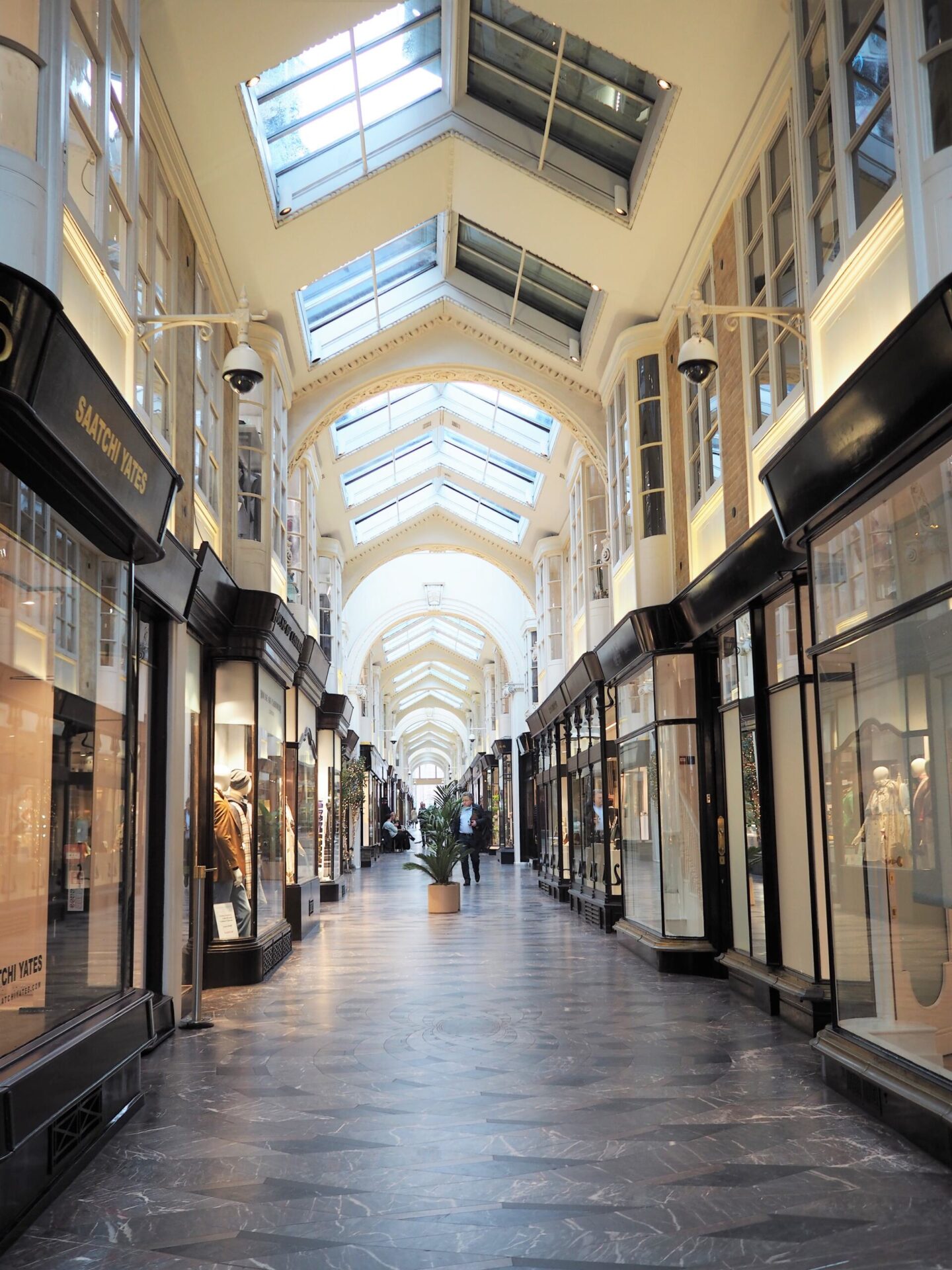 Heading to Code 8 Beauty situated in Burlington Arcade. There's a lovely mix of shops there, and I must blow my trumpet here and say how proud I am to be part of the Code 8 influencer team. I've been using their fantastic make-up for over a year now. All of the products work so well. I have huge dents in some of my palettes because they are used daily. A brand I thoroughly recommend. Burlington Arcade is worth visiting too!
A special visit to get my very own personalised lipstick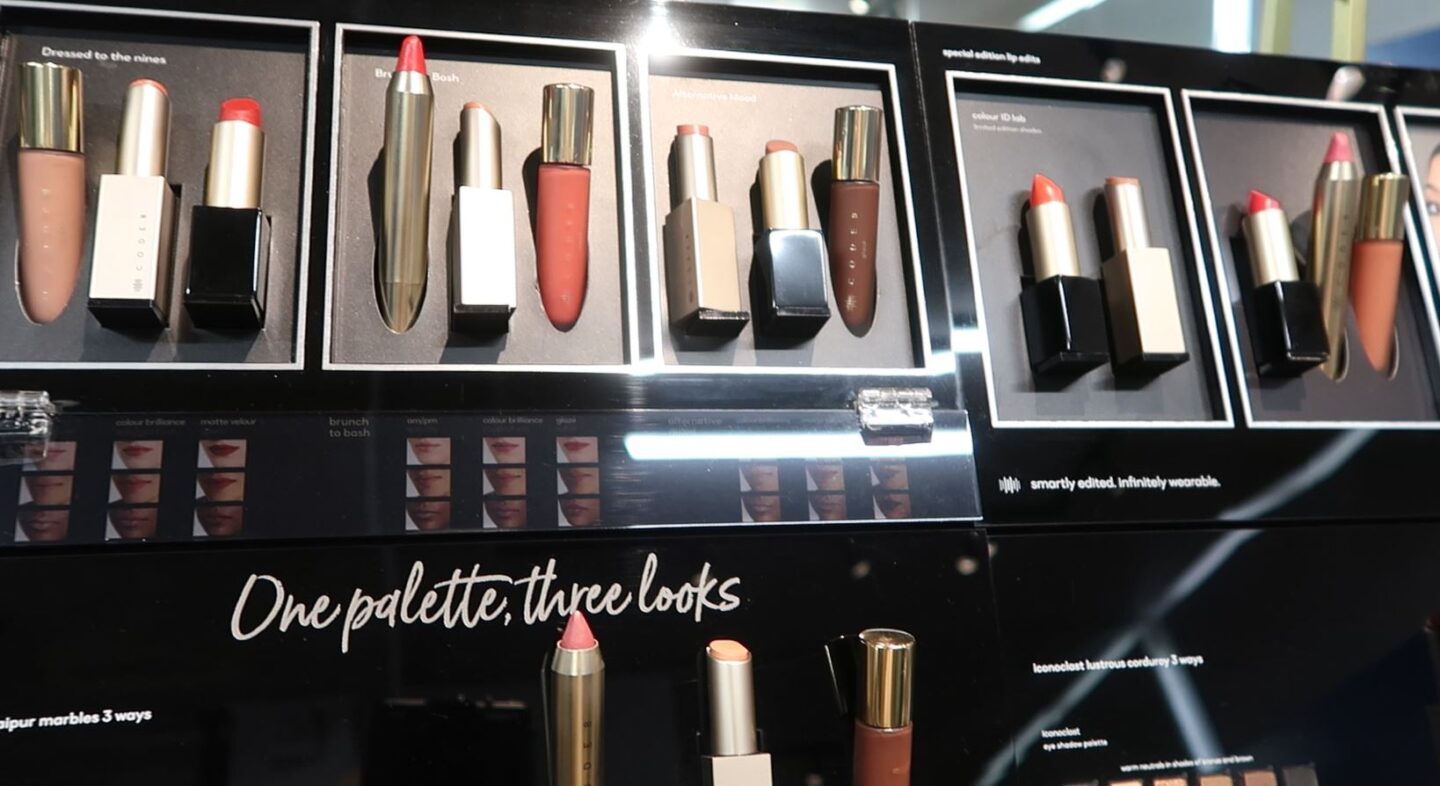 It was lovely seeing all the makeup in real life. And good to meet all the team too. I am at Code 8 Beauty for a very special appointment. I'm having my very own lipstick created. Now I didn't think there could be a better lipstick than the one I use daily. Code 8 Wunderlust is the best nude shade of lipstick to ever grace my lips.
After chatting with the team about what type of lipstick I prefer, the Colour Brilliance, Lip Glaze or 5 Second Express, we also talked about texture. I prefer cream lipstick without any shimmer. I voiced that I would like something similar to Wunderlust with a little more peach added for a lovely summery shade of lipstick.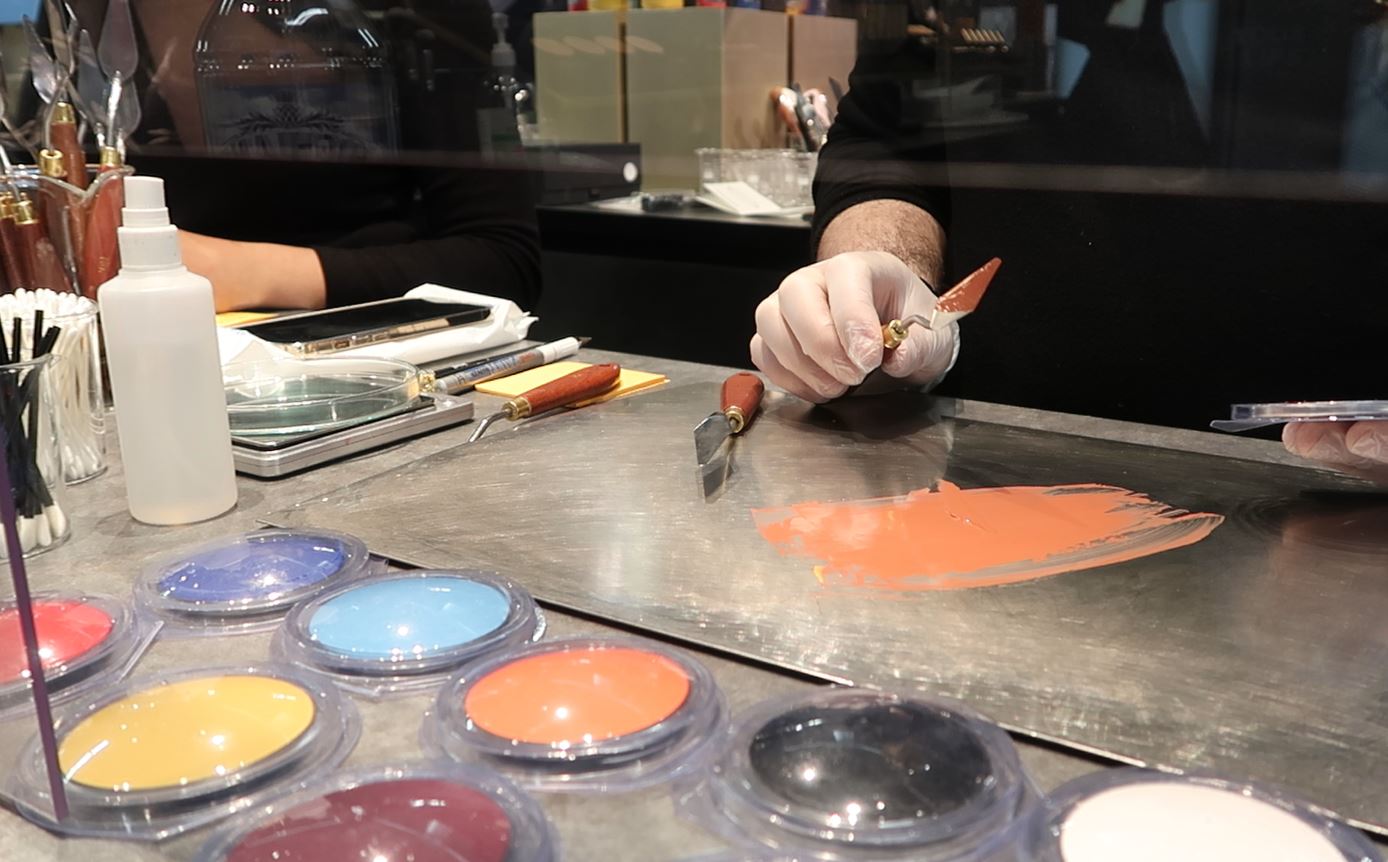 The lipstick was created right in front of me. A glass screen for Covid protection was all that separated us. It was brilliant to watch. I have to add here that you can also go and get a lipstick created just for you. I can't help thinking what a great gift this would make for someone. It really is a great experience. You can read all about the personal appointments you can have with Code 8 Beauty here. What a lovely experience to gift someone.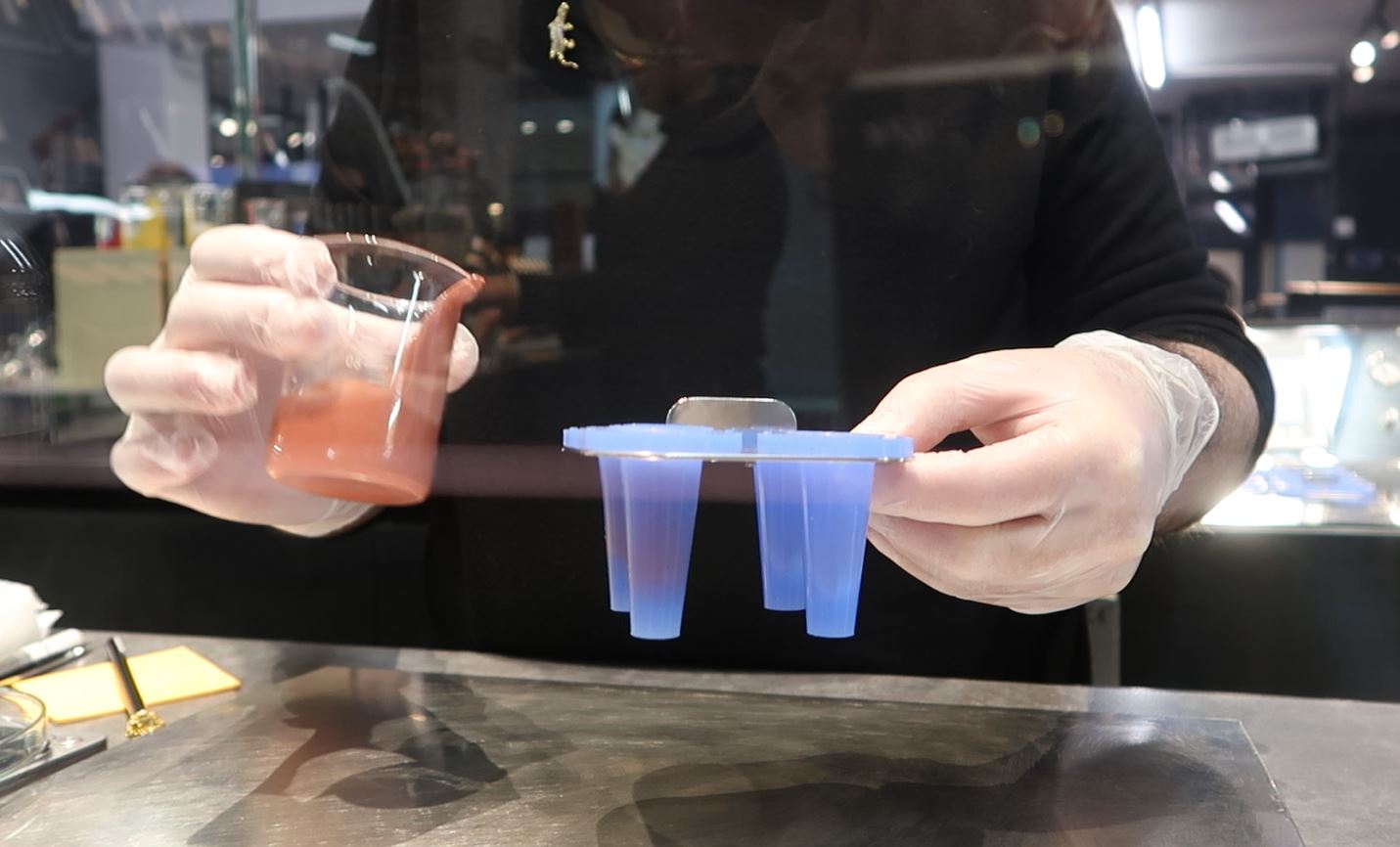 The determined shade was decided after a few tries of the lipstick shade being created. Nothing was too much trouble and I felt like a VIP! I was taken just outside the shop to get the true shade of the lipstick in daylight. And it was so interesting watching the whole process and my lipstick being created right before my eyes.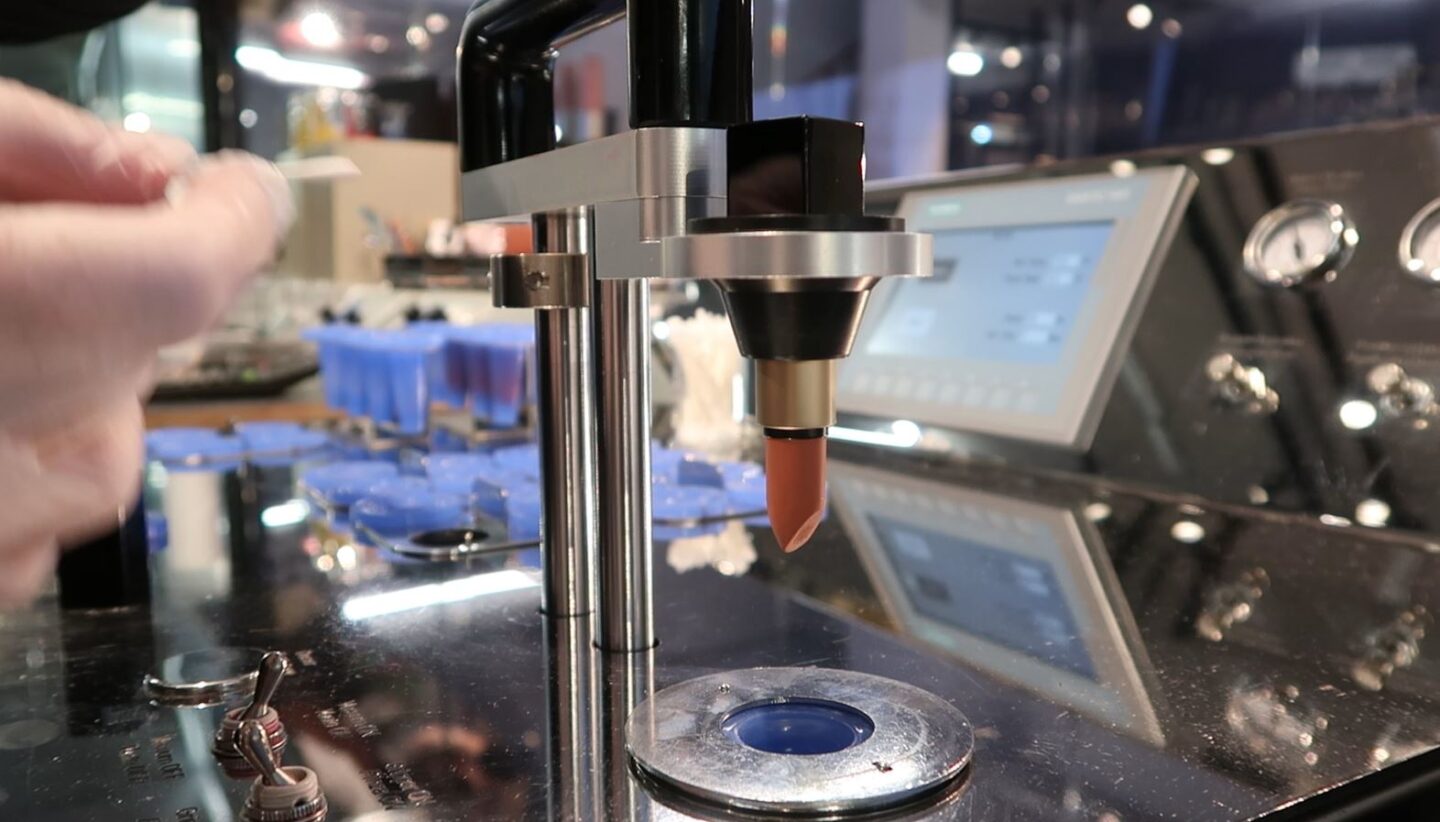 Hey Presto! Here it is. What did I call my lipstick? Vanity of course! And if you'd like to try it then you can buy it too. You have to phone and ask to purchase Vanity though. When you purchase your own signature lipstick colour it can't be purchased by anyone else unless you give permission, so this really is a unique shade made just for you.
Once you've had your signature lipstick made, the registered colour can be re-made at the price of £45.00 for a whole new lipstick or £35.00 to have a bullet put into your existing case.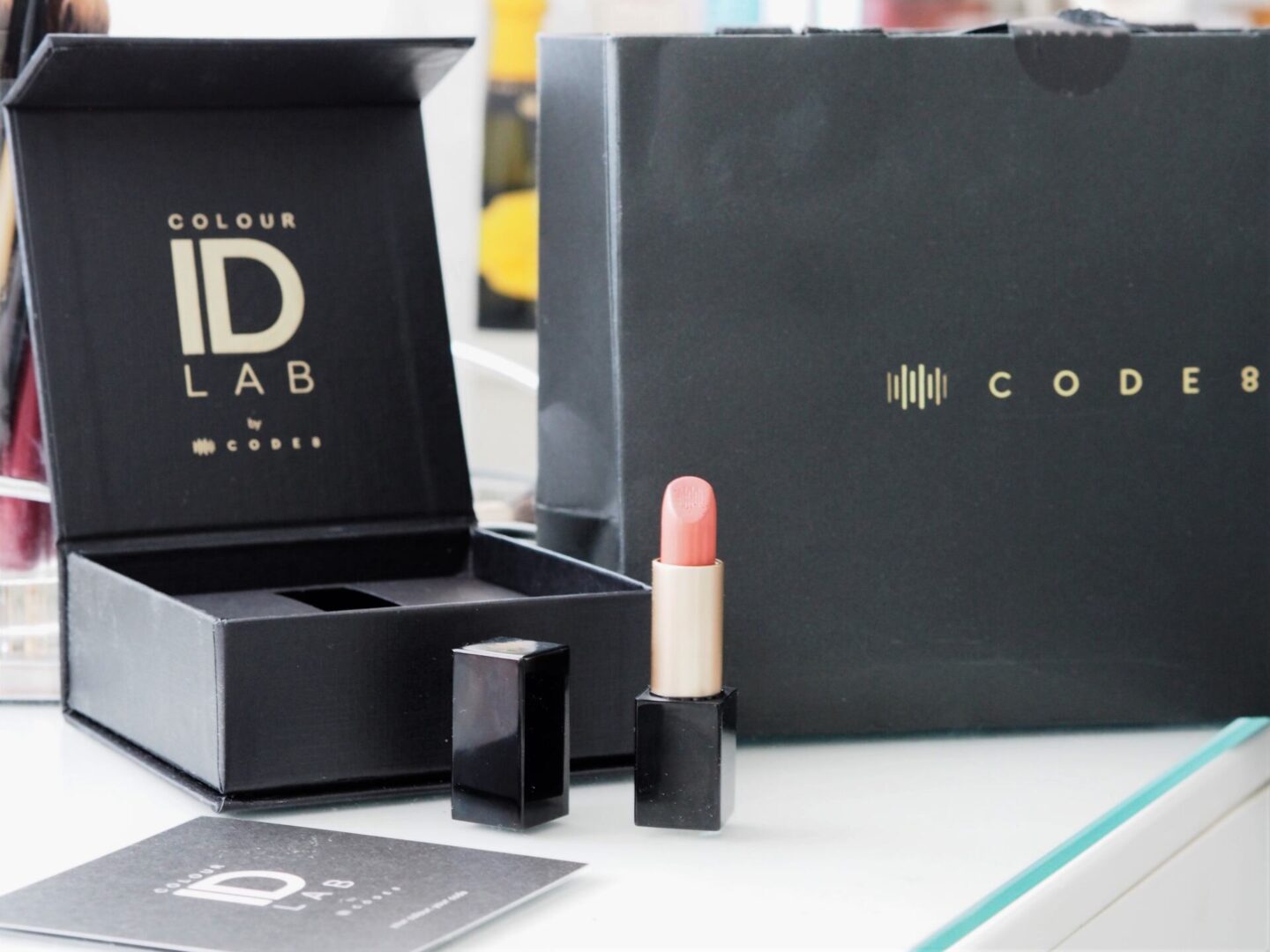 It was lovely to be back in London!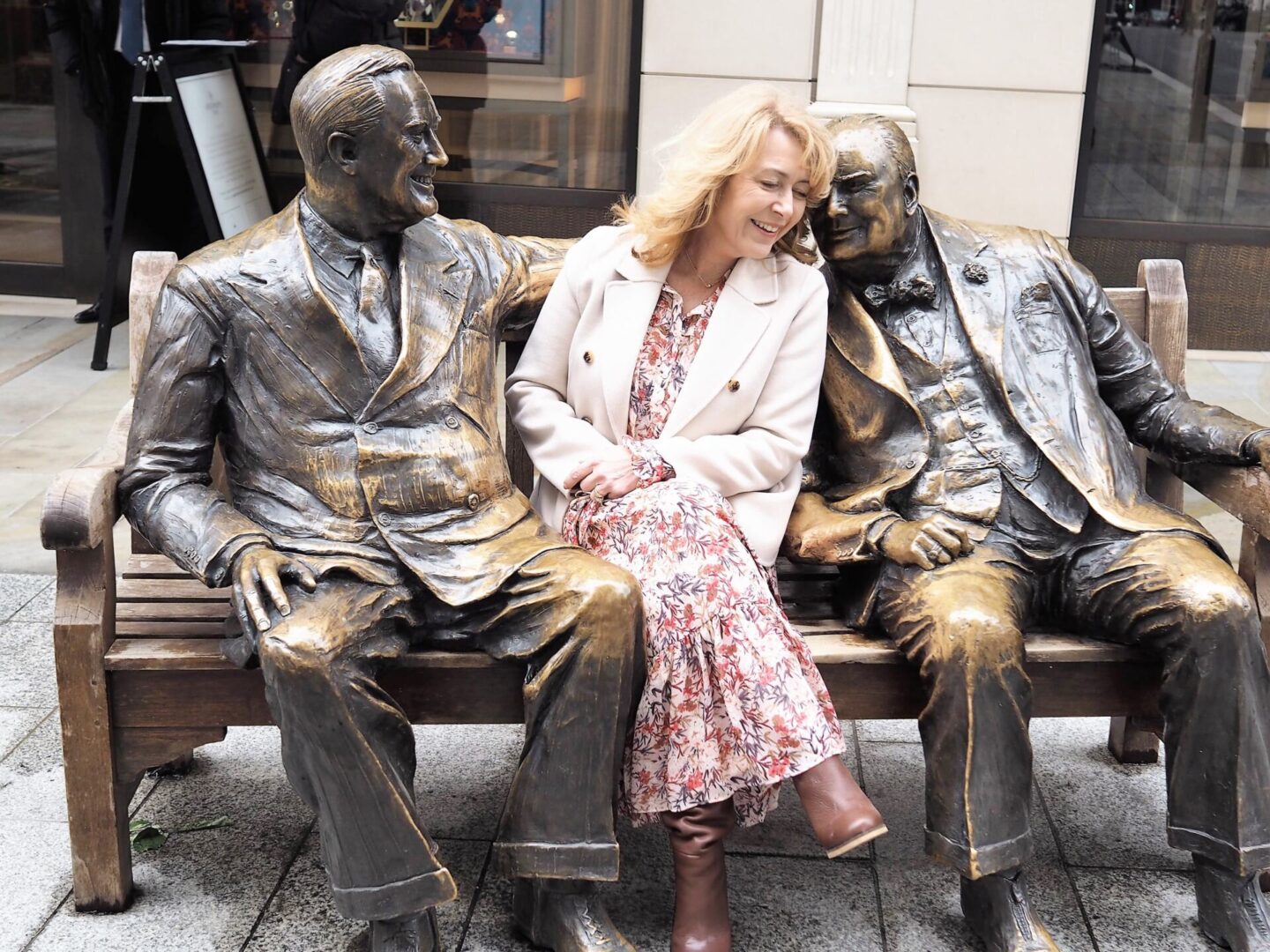 It was lovely to be back in London. I was surprised at how quiet it was. I expected it to be really busy. It was lovely being able to browse in shops like Selfridges. Oh, and by the way, Code 8 is also sold in Harrods beauty too. I had to get a cheeky pic with the two crooners!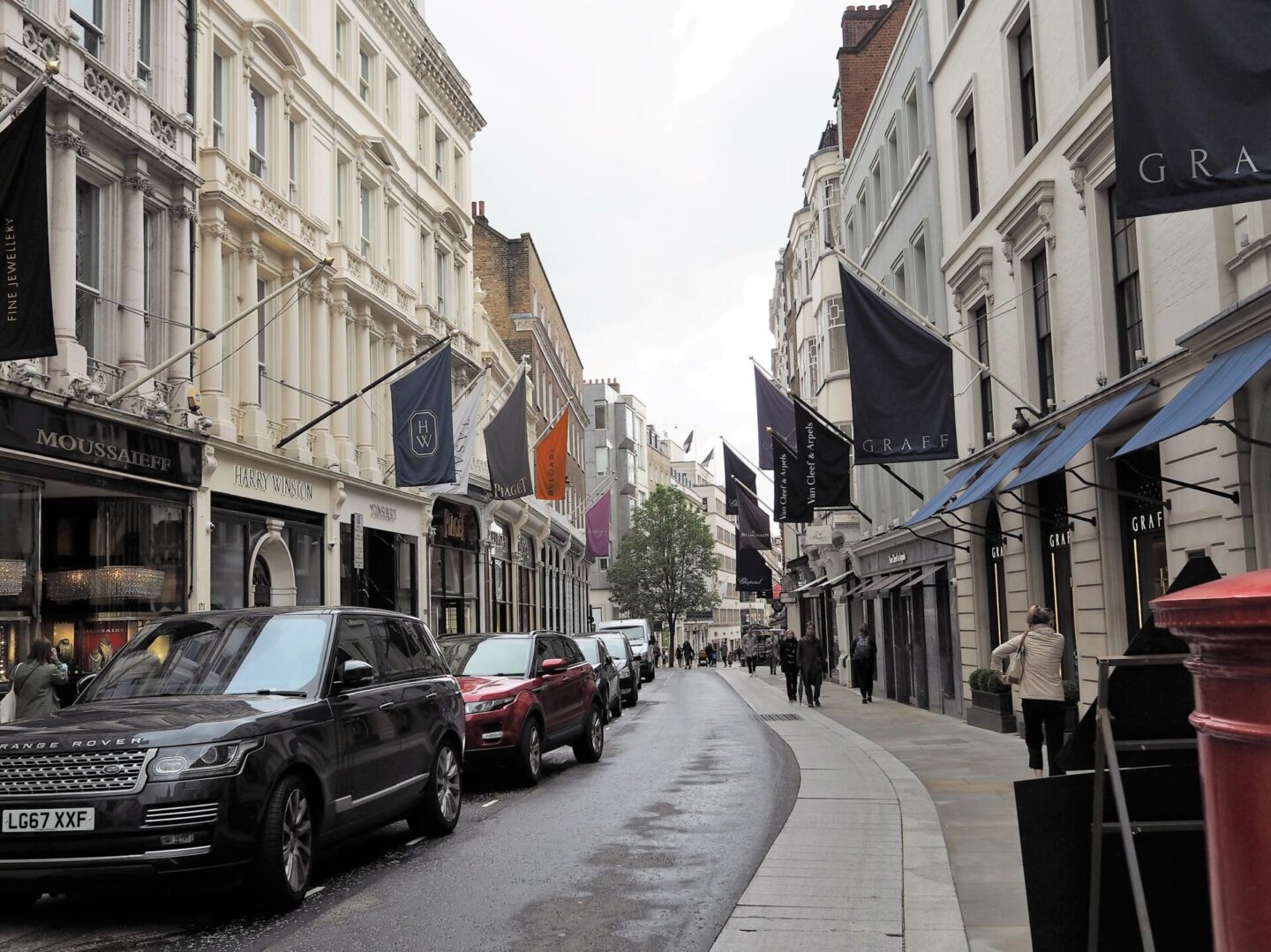 The time before that I visited Bond Street you could barely move. I was surprised at how quiet everywhere was. It was lovely having so much space to view everything in the high-end boutiques though. I left drooling with a huge wish list though!
Enter my colour Brilliance lipstick called Vanity!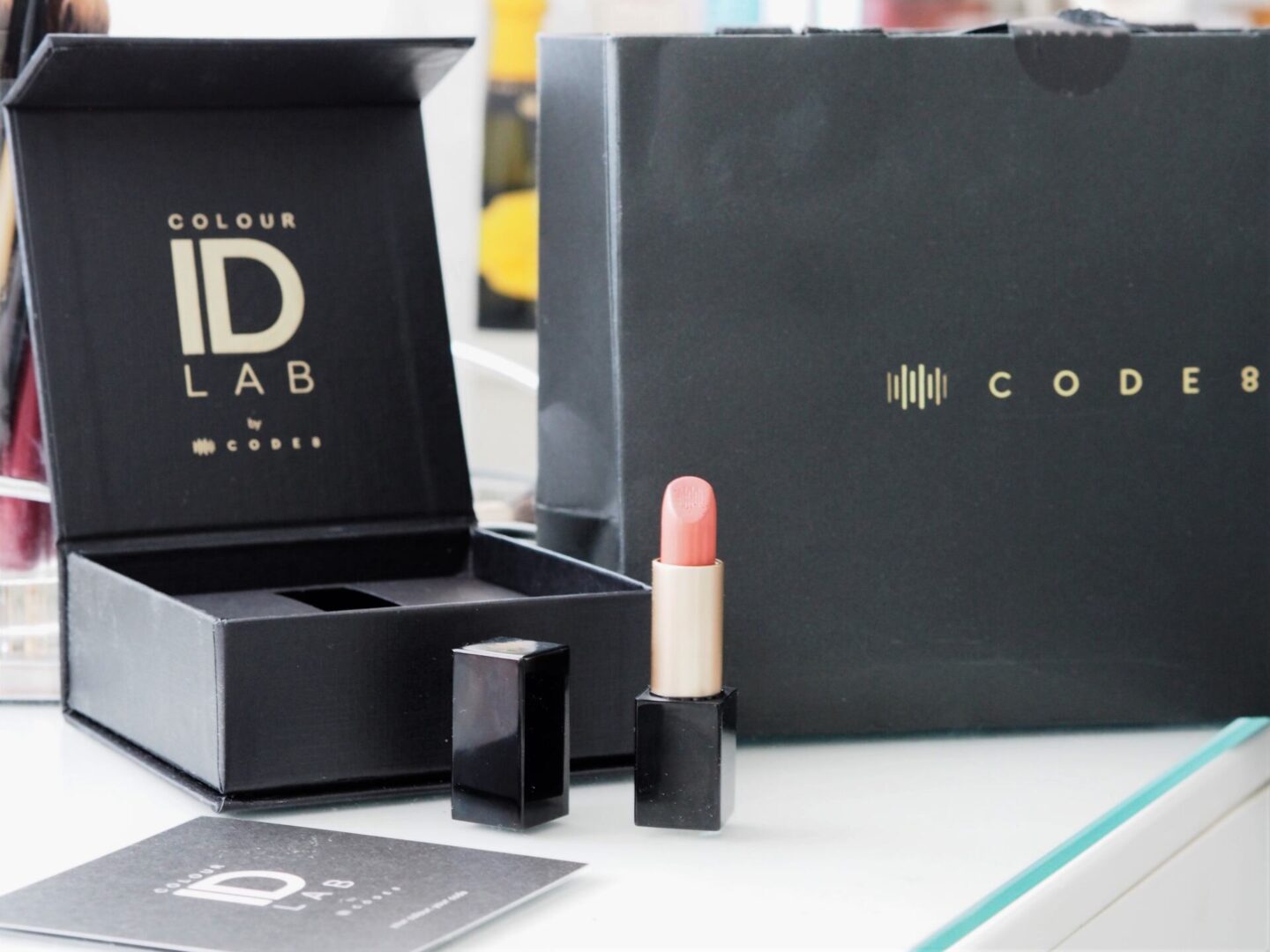 My lipstick came out a perfect shade of what I asked for. A lovely summery shade that's not overly bright with hints of peach tones. The Colour Brilliance Lipstick is creamy but with staying power. Another reason I love it so much. My lips never feel dry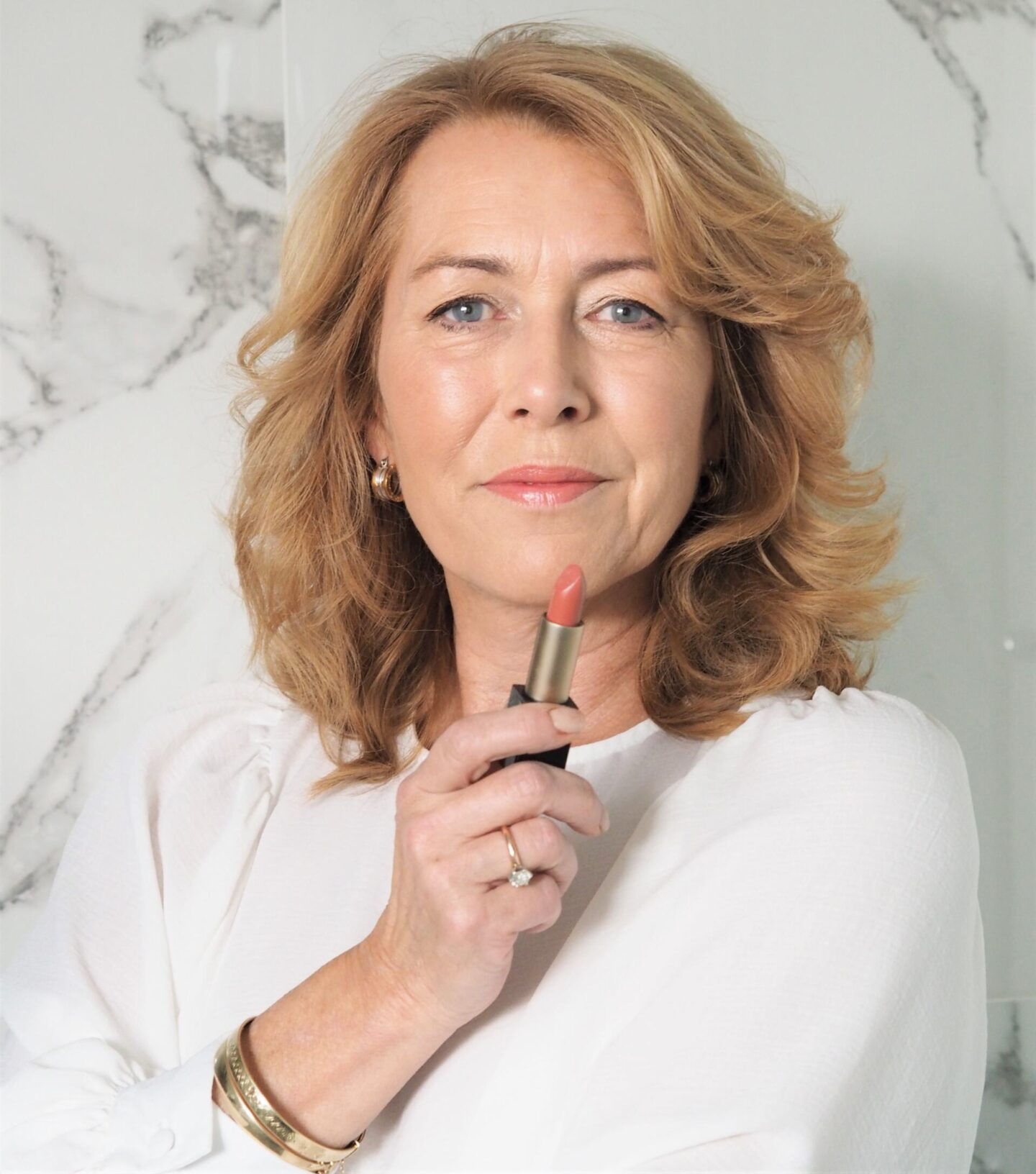 And here is the signature shade on my lips. I love it. I'm leaving the blog post featuring all my Code 8 Beauty products, along with a film all about my day in London.
I have a discount code for you! Use VANITY15 at the checkout for 15% off at Code 8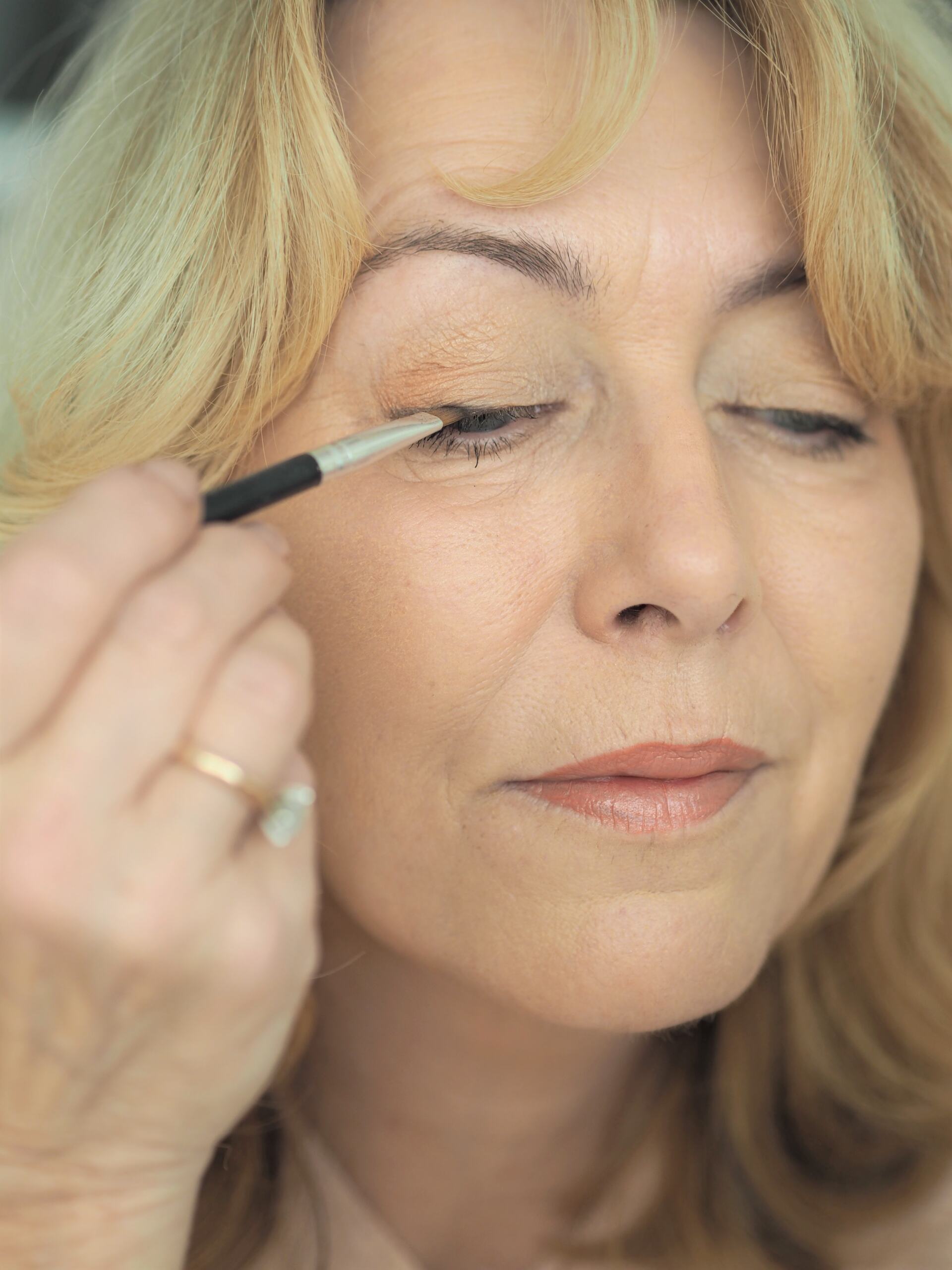 Keep you and yours safe and well xx
---
Please be aware that there are affiliate links included in this post at no cost to you if they are clicked on
---
Thank you for stopping by!
Come back for more. Click on the subscribe form
YOU MAY HAVE A FRIEND THAT'S INTERESTED IN THIS? PLEASE USE THE SHARE BUTTONS
XO LAURIE
Subscribe for the latest updates!