There's been a lot happening in the house this past year. Every room is now more or less finished, apart from the living room and the front garden. it's just all those little interior details I need to find and finish rooms off. I've had some lovely little bits and pieces arrive and I thought I'd share them with you here.
I change my mind about things like the weather when it comes to homeware stuff! Contrasting colours and materials can go from one colour spectrum to the other. I'm mainly a neutrals fan of course like my clothes, but I like to add a little contrasting colour.
First. Tackling that dark bedroom. Adding white sheets has already given more light.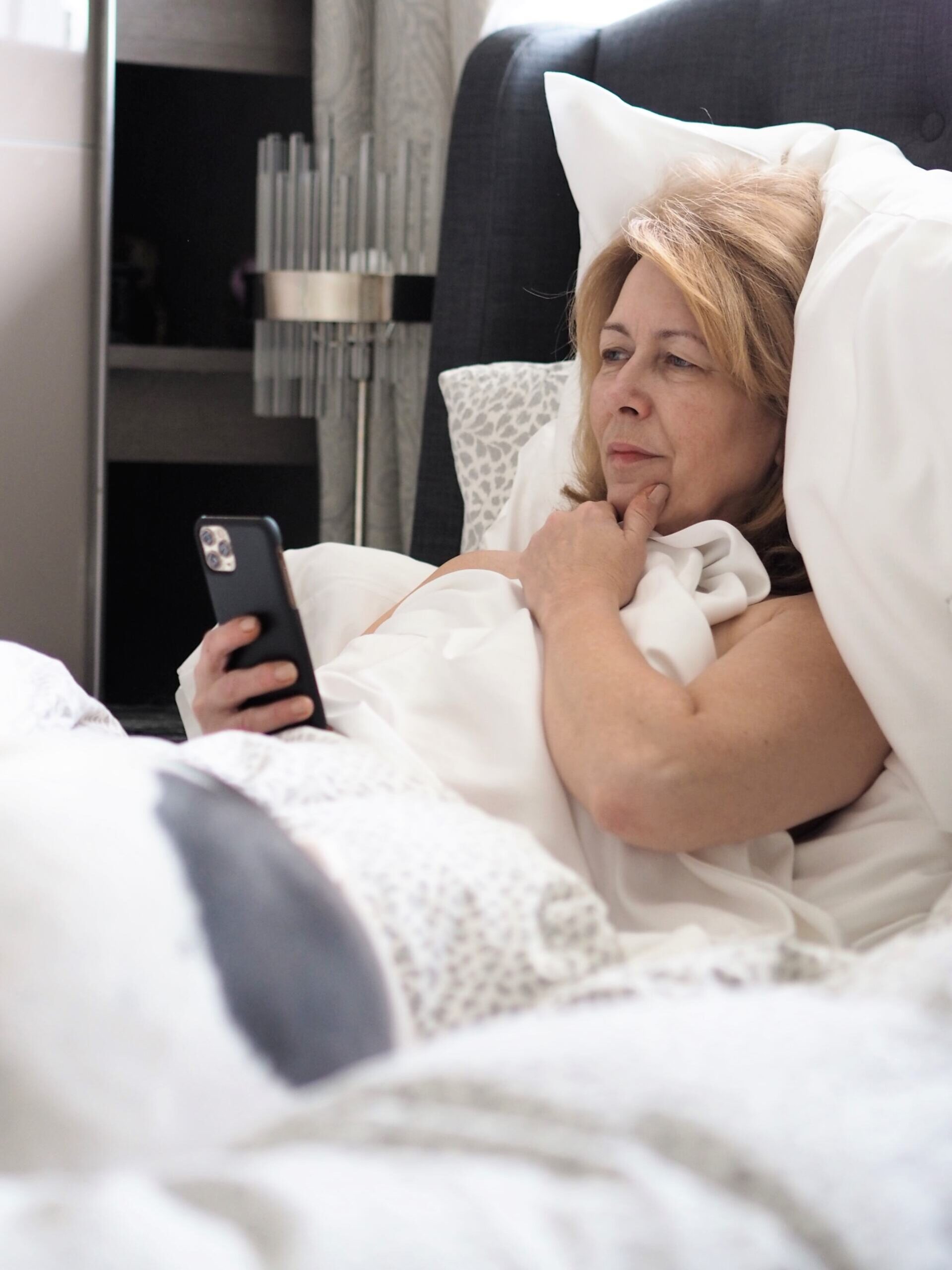 I was contacted by Cozy Earth, makers of bamboo bedding and loungewear. They asked if I would like to try some of the loungewear available (it's beautiful by the way) But I had never had anything made of bamboo and after looking at the bedding and finding out more about them, I knew they were just what we were looking for. As I said in the post about the bedroom renovation I want to lighten the room up more and the white sheets have already made a difference.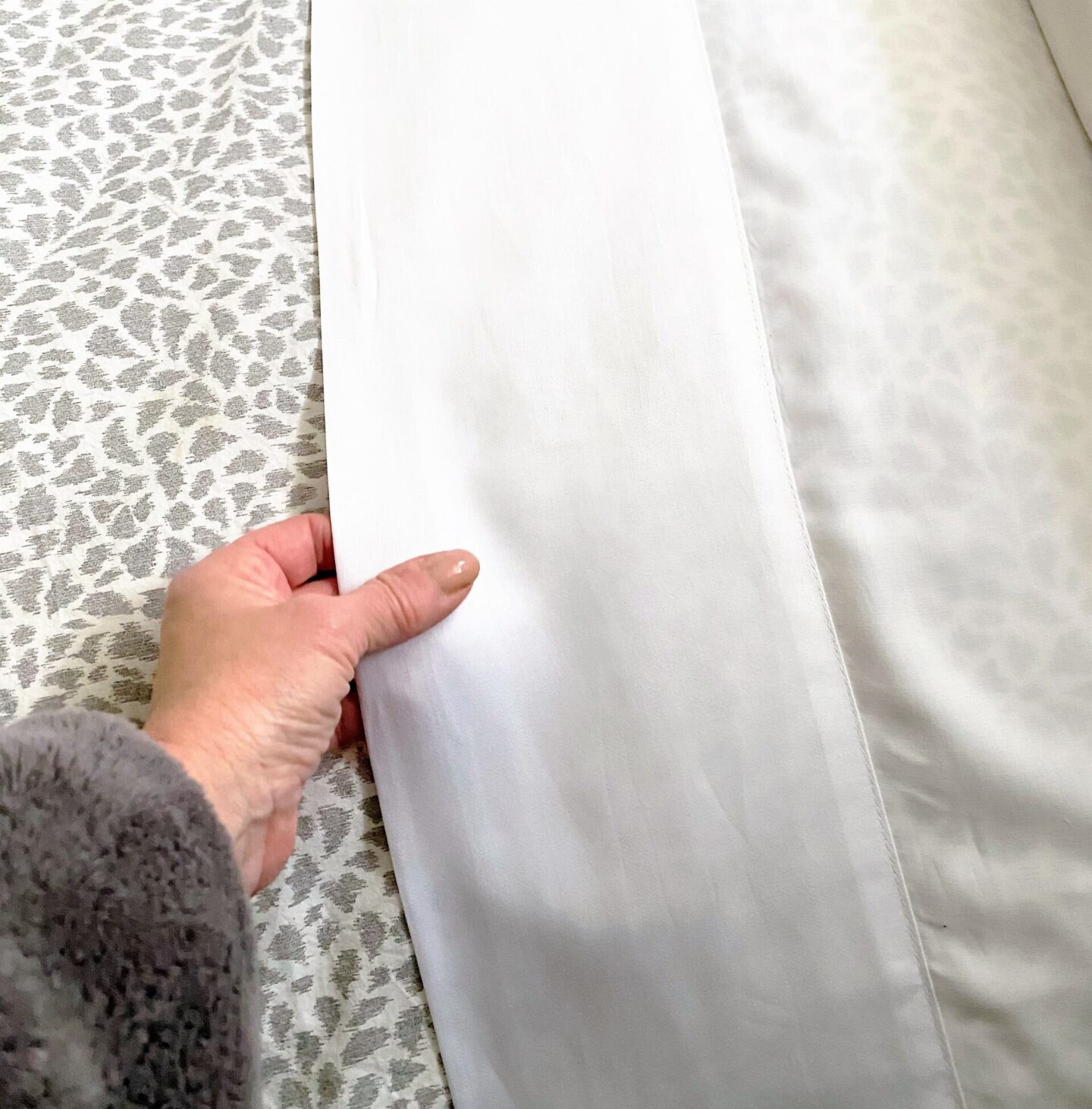 When the bedding arrived, I was completely shocked. It stated that bamboo sheets were soft but I wasn't expecting something so luxurious. I was imagining some form of soft cotton. If you didn't know they were made of this natural material you would mistake them for top quality silk. Very interior worthy!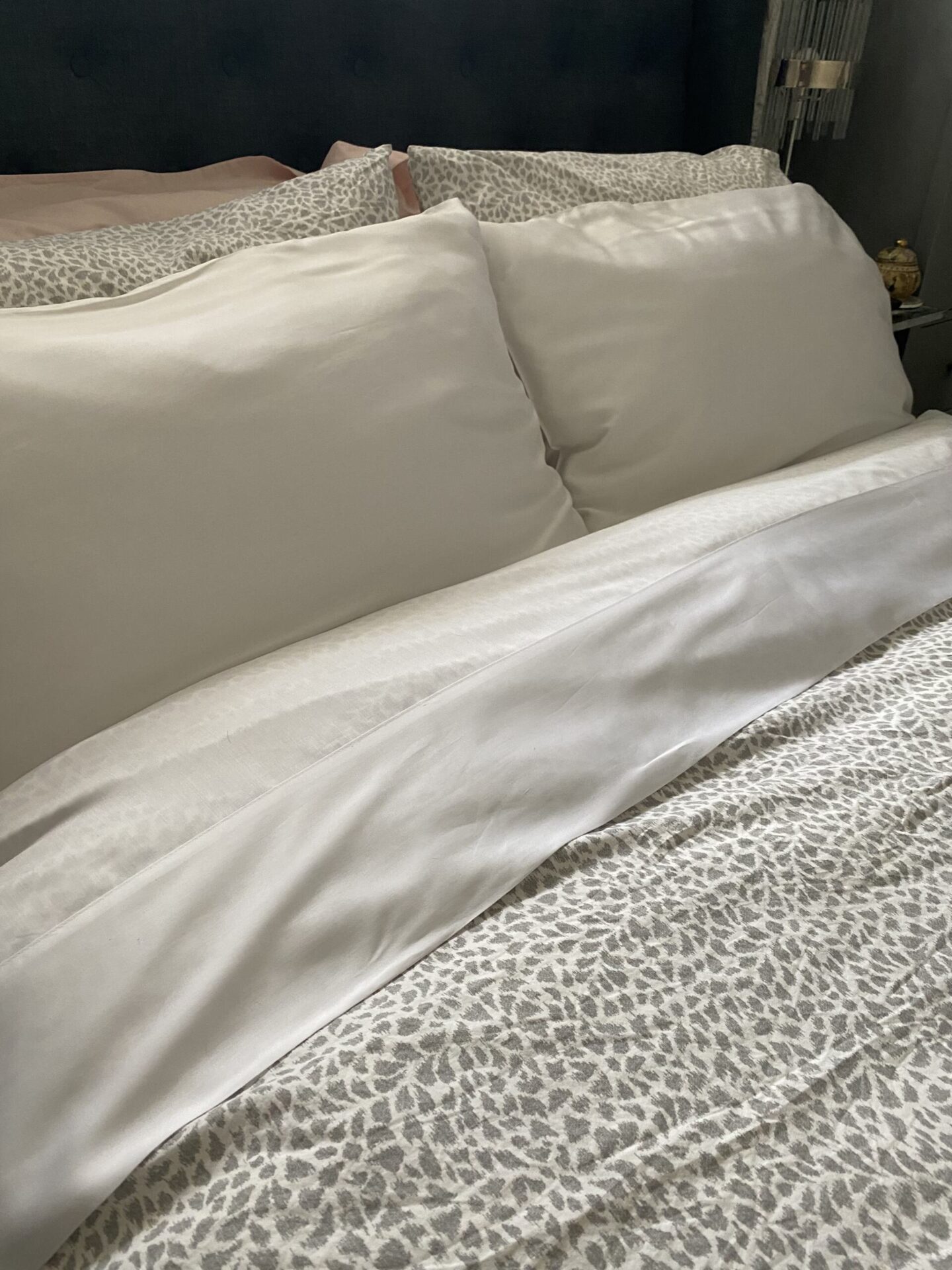 Cozy Earth's bamboo fabric is super soft, temperature-regulating & breathable so you can get the best possible sleep. And I must say it feels absolutely amazing to sleep in. I've even jumped back into bed in the mornings with my cuppa because they feel so good.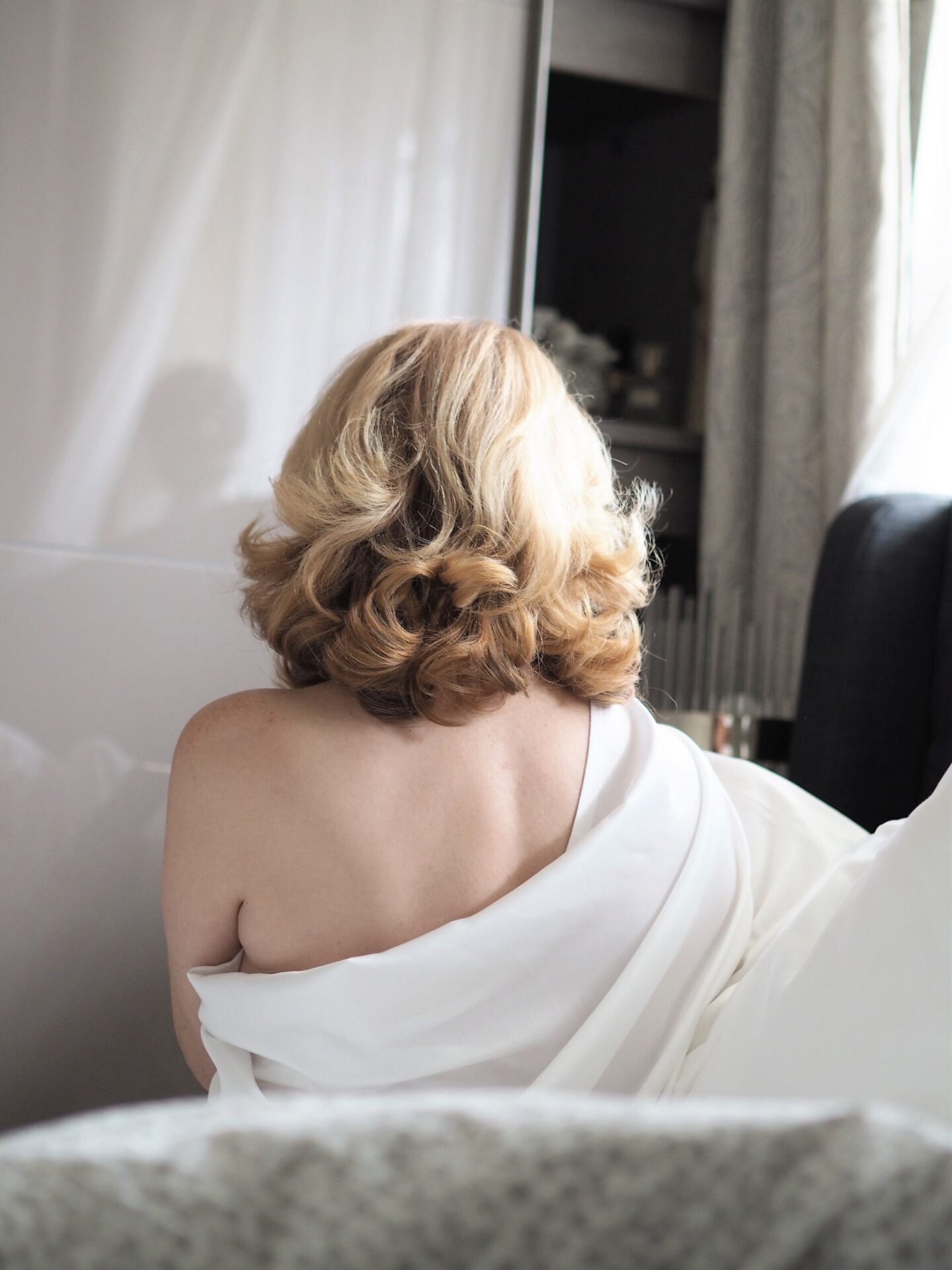 I've slept really well between these sheets I must say, and on the website, it states how these sheets can help with hot flushes. I'm hoping they are going to help through the hotter nights when they arrive. I have the Twin size (Currently 20% off) and they are very generously sized.
The only moan about this brand I can give you is that you just don't want to get out of bed! I'm very tempted to try the pyjamas now. They must feel wonderful. If the sheets feel this luxurious I bet the loungewear does too.
An interior update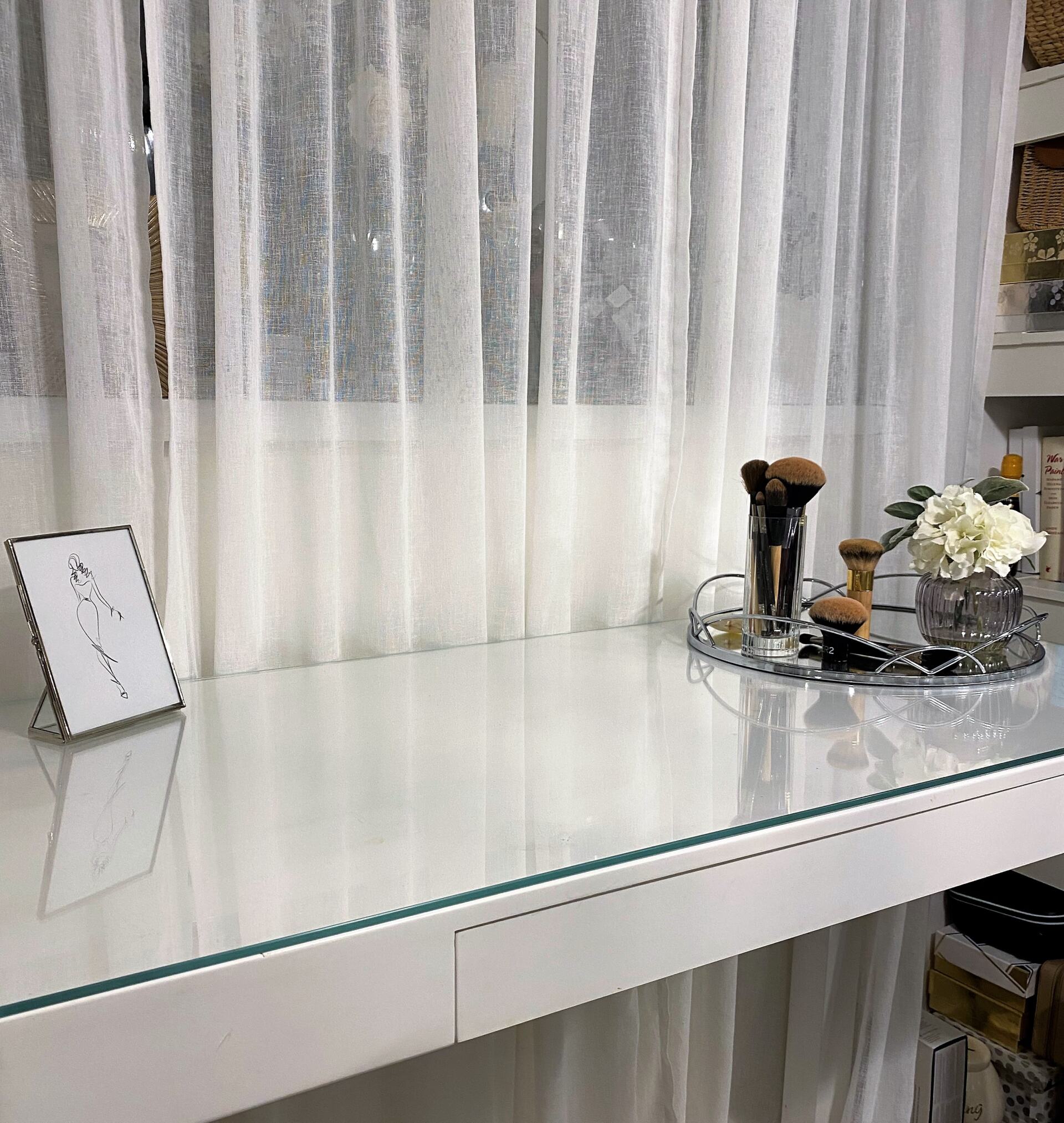 I have loved working and filming from this desk. Actually described as a pub table, I had this cut down to size, wheels added to move around easily for filming. The finish of the table stained very easily, and believe me, this was one expensive table! Very disappointing.
I've had a glass top cut to size to protect the surface. There's one slight pink stain on the top that really irritates me. I have tried every which way to remove it. But now the top is protected and I would recommend to anyone this is an effective way of sprucing up a piece of furniture and adding extra protection.
I treated myself to a new tray for the table. You may have seen my unboxing on Instagram? I'm really pleased with it. I ordered the tray online from Dunelm and also purchased the matching large candle holder too. Dunelm is really worth a look for home furnishings. Another store I look forward to visiting when the shops open.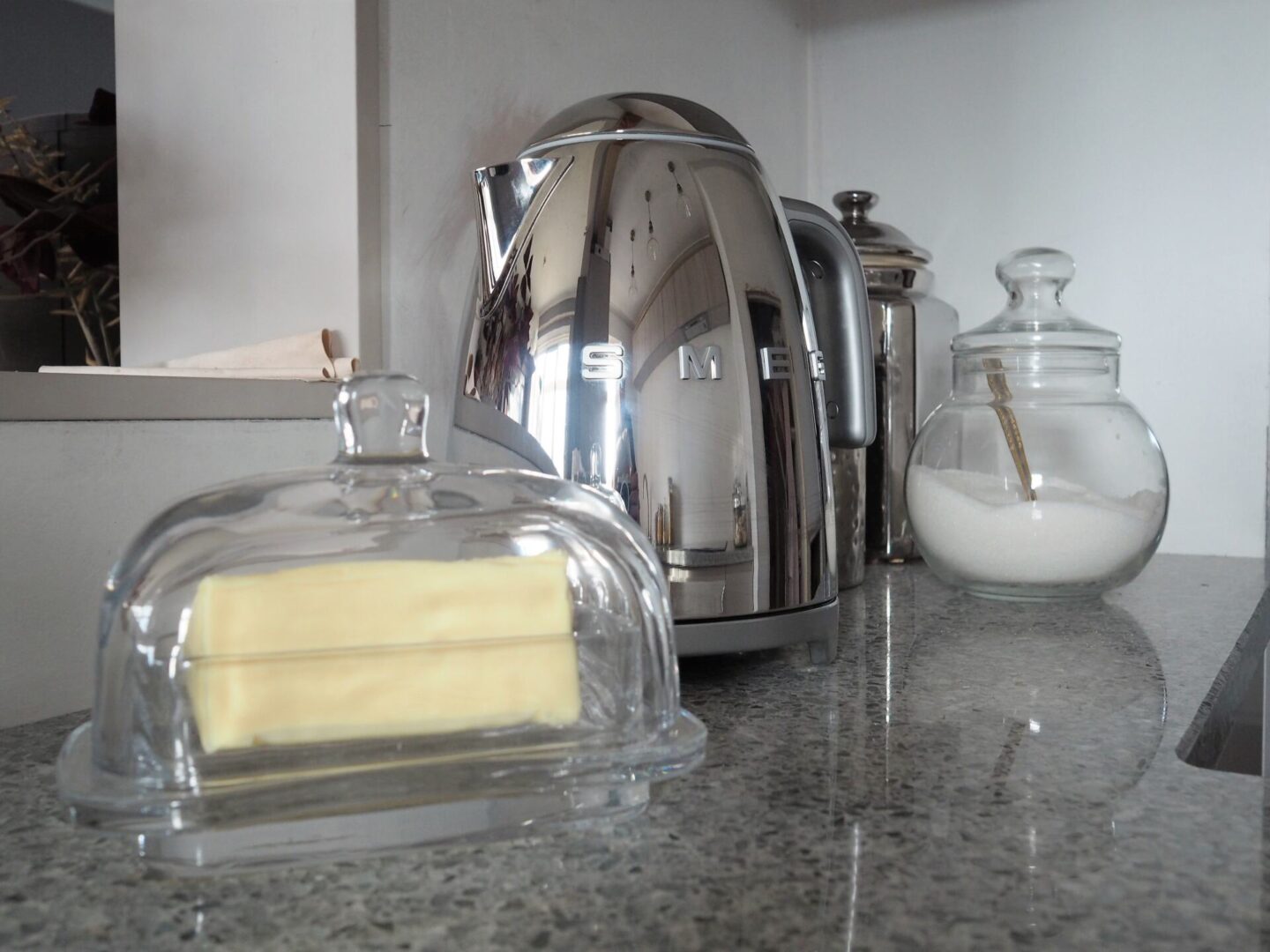 The kitchen is well under way to being finished. No finish on the walls as of yet ( there's me still trying to make up my mind!) The internal door and store cupboard doors. It's so nice to have an easily functioning kitchen other than that.
I had heard good things about the Smeg kettle. I make so many cups of tea throughout the day, I'm fed up with any kettle I buy wearing out so quickly. So I invested in the Smeg and love it. The pour is brilliant. Anyone else out there gets joy out of how their kettle pours?
The glass butter dish was another good find from Dunelm. As I share my interior posts with you, then you will find out how much I love anything glass. Simple easy design. This was an absolute bargain at £11.00 is what I thought.
The biggest flower I've ever owned!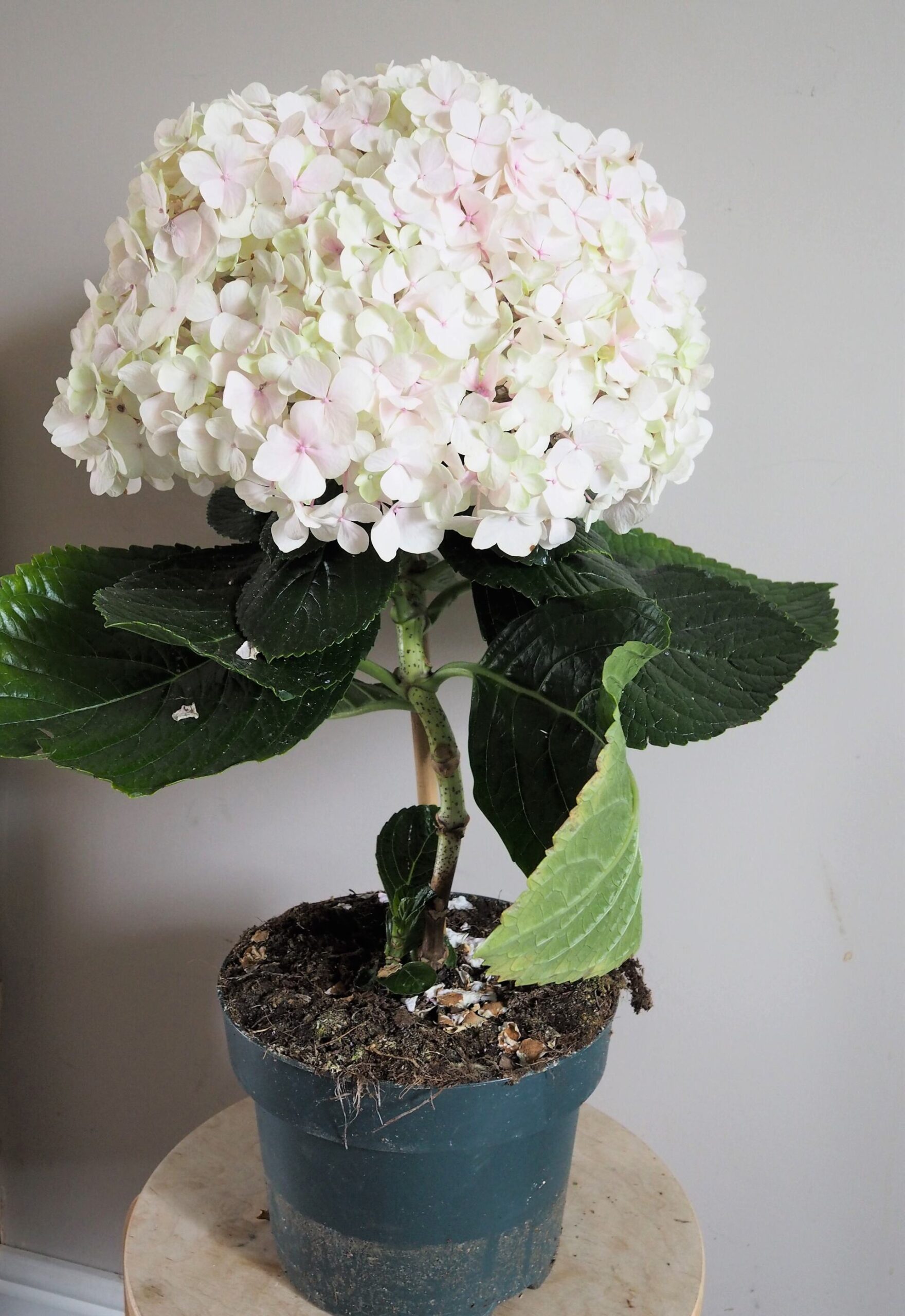 I've not yet found the perfect plant pot for this Hydrangea Avant-Garde that I spotted in my local Tesco's. As soon as I spotted this enormous flower I had to have one. Apparently the largest flower of the hydrangea family, this photo really doesn't do the 30 cm flower on one stem justice. Absolutely beautiful!
Not an interior subject as such but worthy of a mention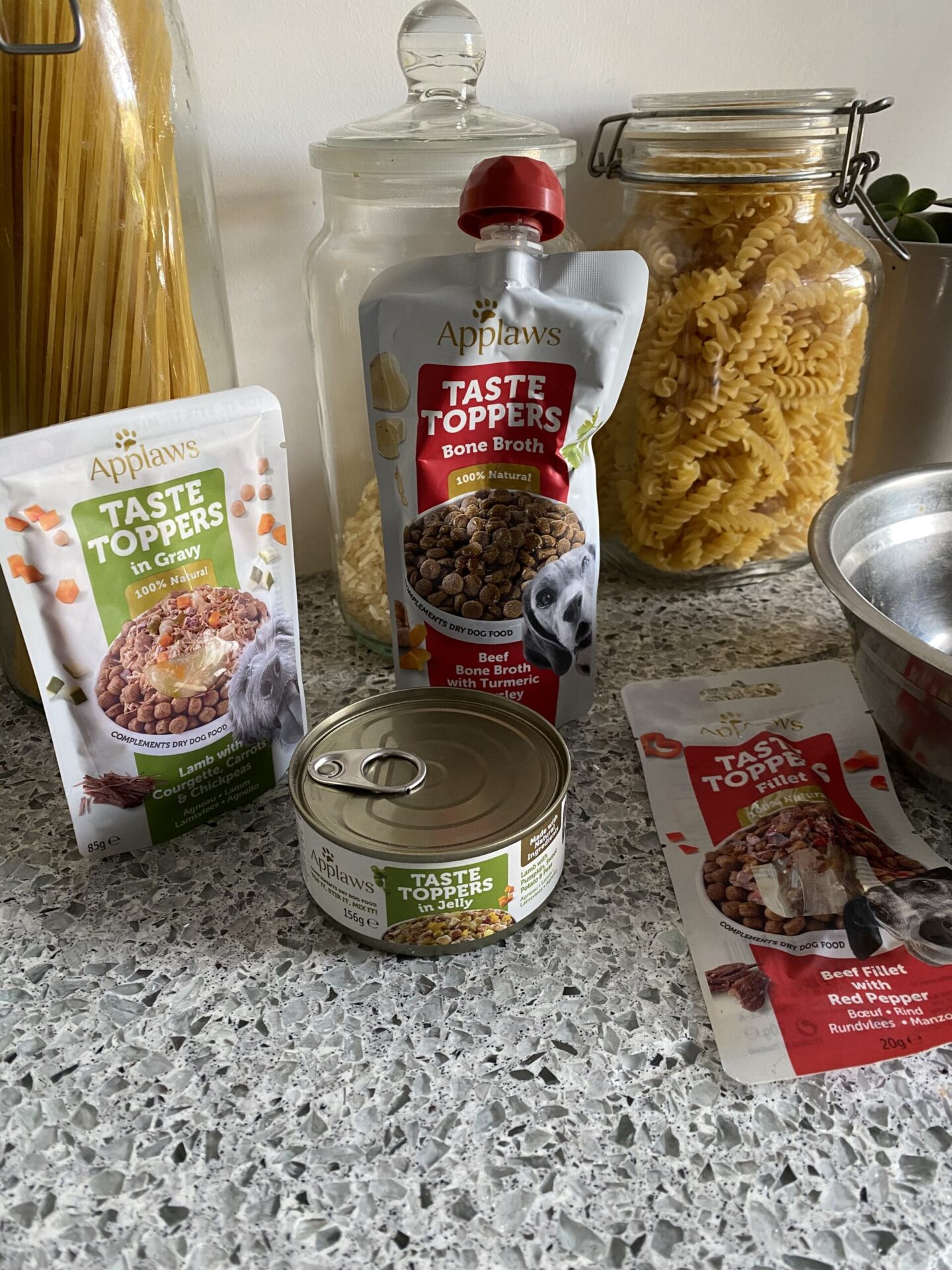 I was asked if I (or the dogs) would like to sample some dog foods. A selection pack arrived from Applaws and they thoroughly enjoyed trying them out. The Toppers were very good. A sauce mix to add to dry food or kibble.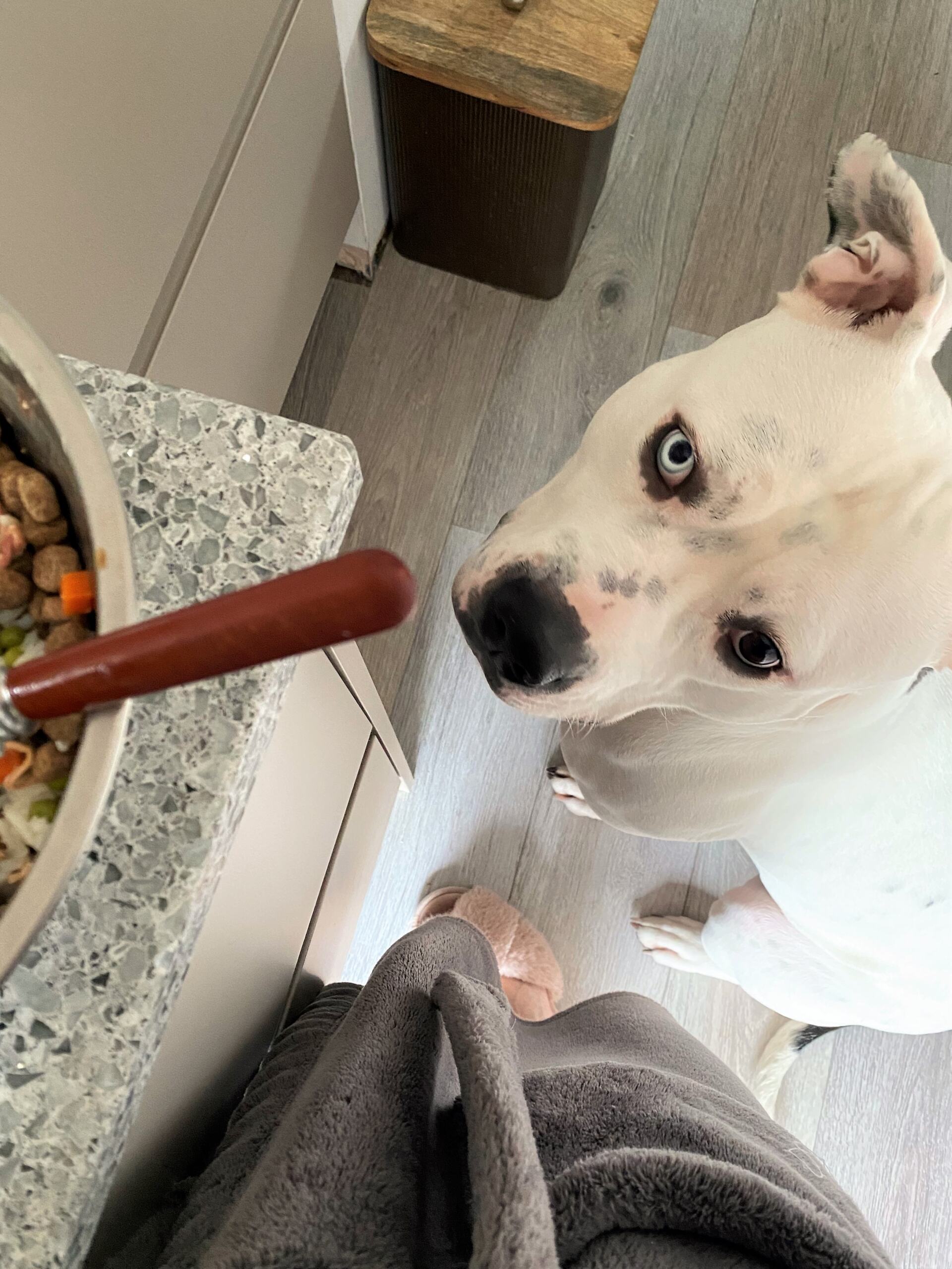 Beau is fed twice daily and she very much enjoyed every single packet in the mornings. Applaws is available on Amazon, there's a huge selection of foods available, they cater for cats too. If you have a dog that is sensitive to certain foods, this brand could be worth trying.
I hope that you've enjoyed this interior post? I'd love to hear your thoughts on whether you would like to see the odd interior post here? You are used to seeing all the fashion and beauty here but I just thought I'd try something different Please do let me know.
Subscribe for the latest updates!