This will most probably be my last post of the year but what a great send-off I have for you. Claudia Bradby has been heavily involved in my blogging journey and we have grown together. Pearls are one of my favourite accessories to wear and I have great pleasure in announcing this giveaway from a brand I think highly of.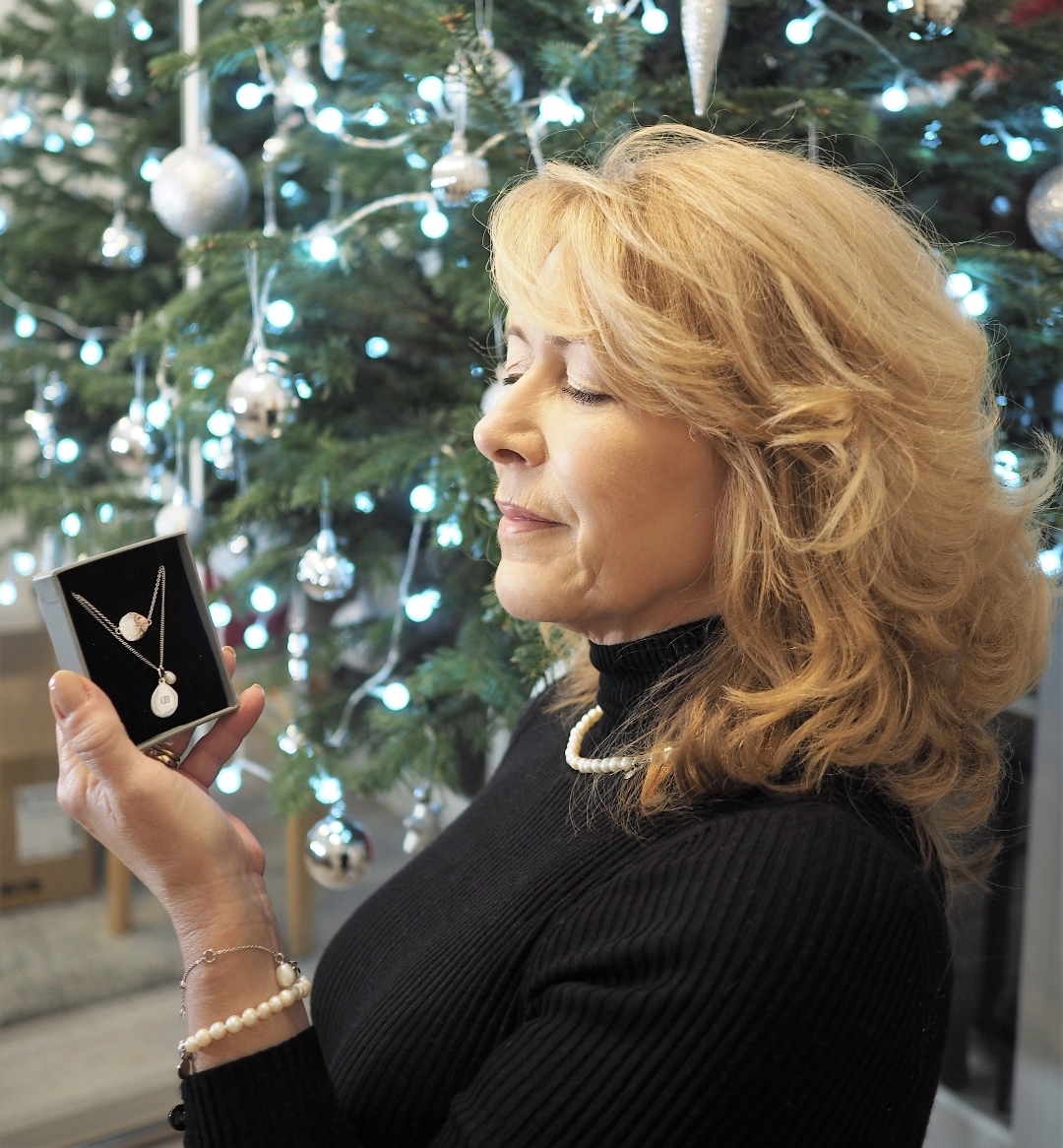 Looking back through my posts I have been sharing pearls from Claudia Bradby since 2016 and pictured above is the first set of pearls that I received and still wear today. You rarely see photos of me without pearls in my ears or somewhere on my body. I'm leaving my very first photo below of our first collaboration. Look at the pearls and laugh at the big hair!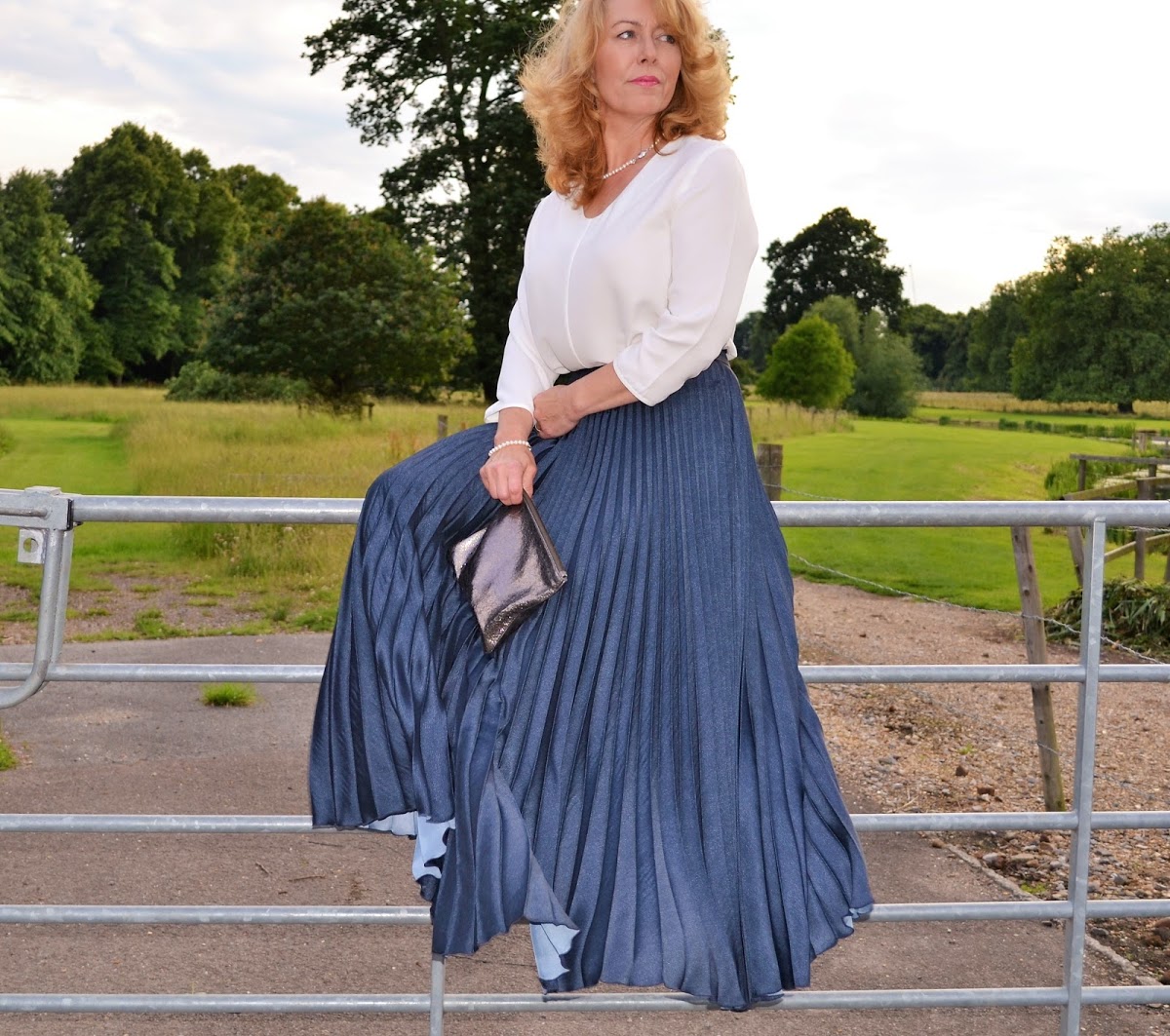 Wear them singularly or stack them to make a statement, pearls are such a classic stone to wear that will always compliment your outfit and never look dated. One of the reasons I love Claudia's brand is that she takes this classic stone and creates on-trend pieces with gold or silver that will pair so well with all the classic pearl pieces that I have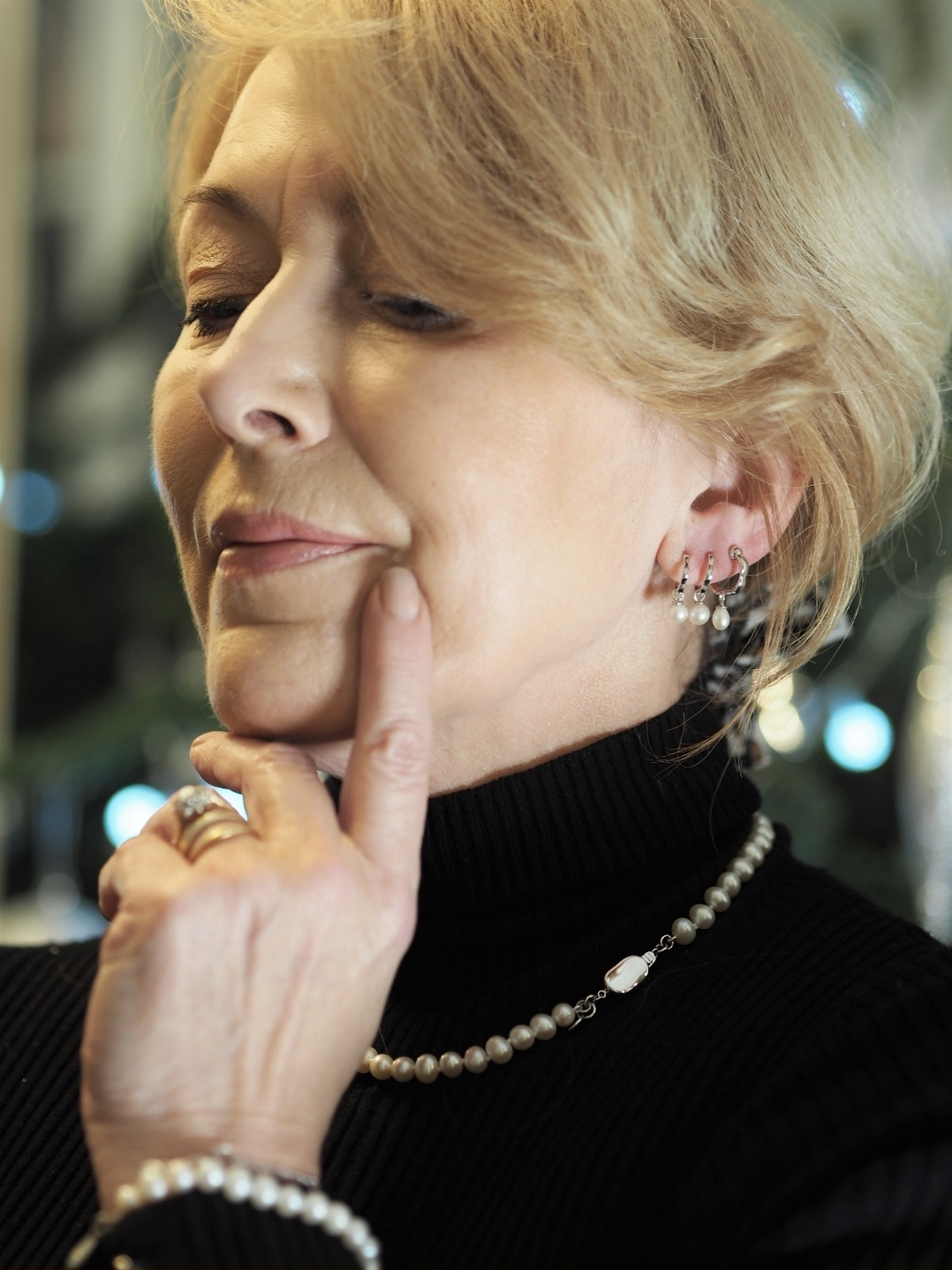 This year, I have become obsessed with ears adorned with stacks of earrings. I decided at the age of 57 to get the second holes that I had got pierced in my teens re-opened. When shops closed down my plans were scuppered but to my surprise on trying to get an earring into those closed up holes that hadn't had any earrings in for over 30 years.
I couldn't believe it when one just slid right on through! I wear my hair tied quite a lot nowadays and a few earrings complement the look well I feel.
Featured above are a pair of Dream Catcher simple pearl hoop earrings. I've also added a Dreamcatcher ear cuff. These cuffs fit literally anywhere on your ear and are really supposed to be worn higher up the ear but I really like how these look as a trio. A simple pearl stud in the other ear seems to finalise this on-trend look.
Shop The Look
Wear Claudia Bradby pearls dressed up or as casual as you like. Even in your PJ's!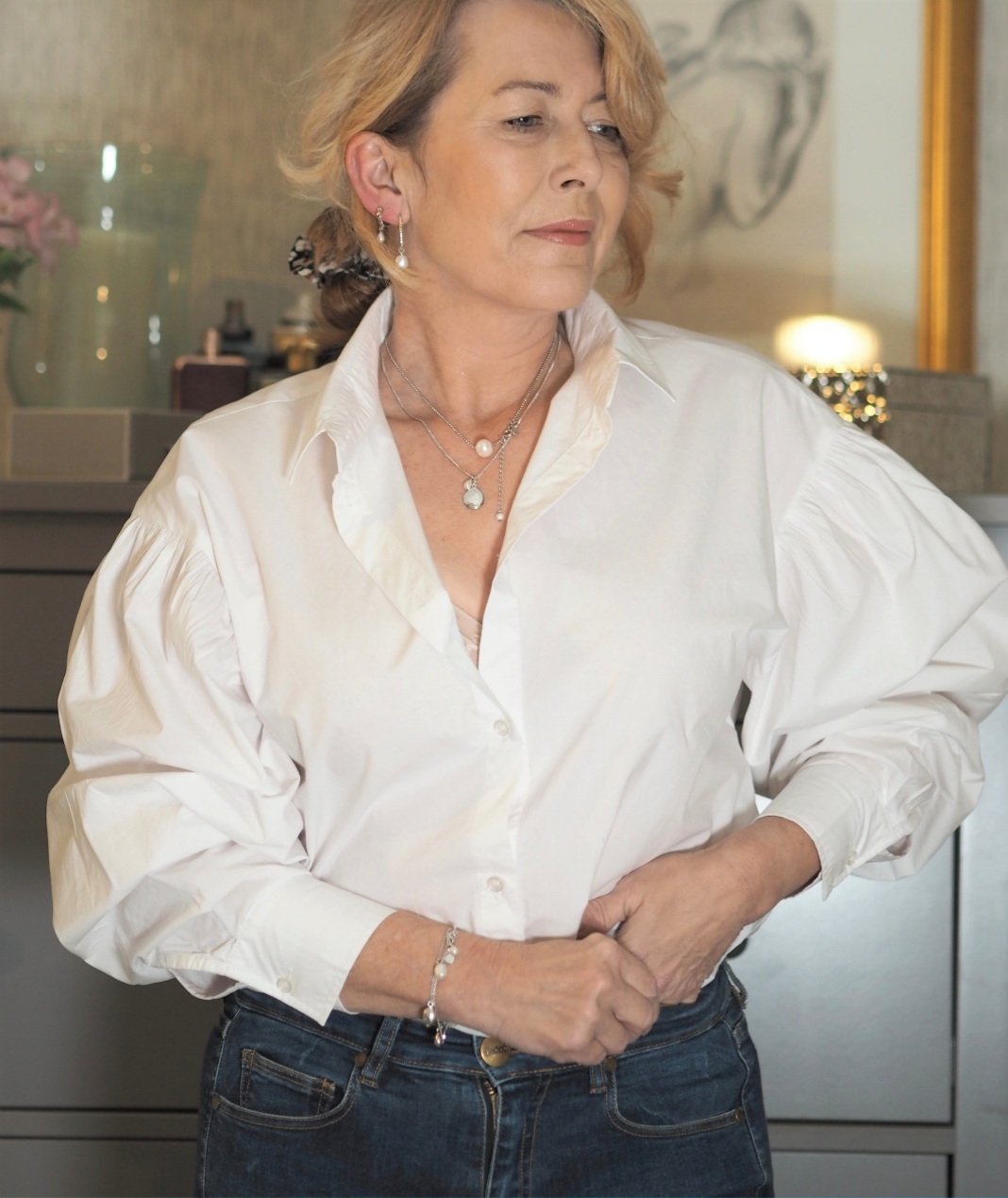 I often wear pearls with my jeans. Jeans and a T-shirt or shirt/blouse. It just gives off a more put-together look. Here I'm showing how any of Claudia's pearl collections can be paired up to ramp up the glamour.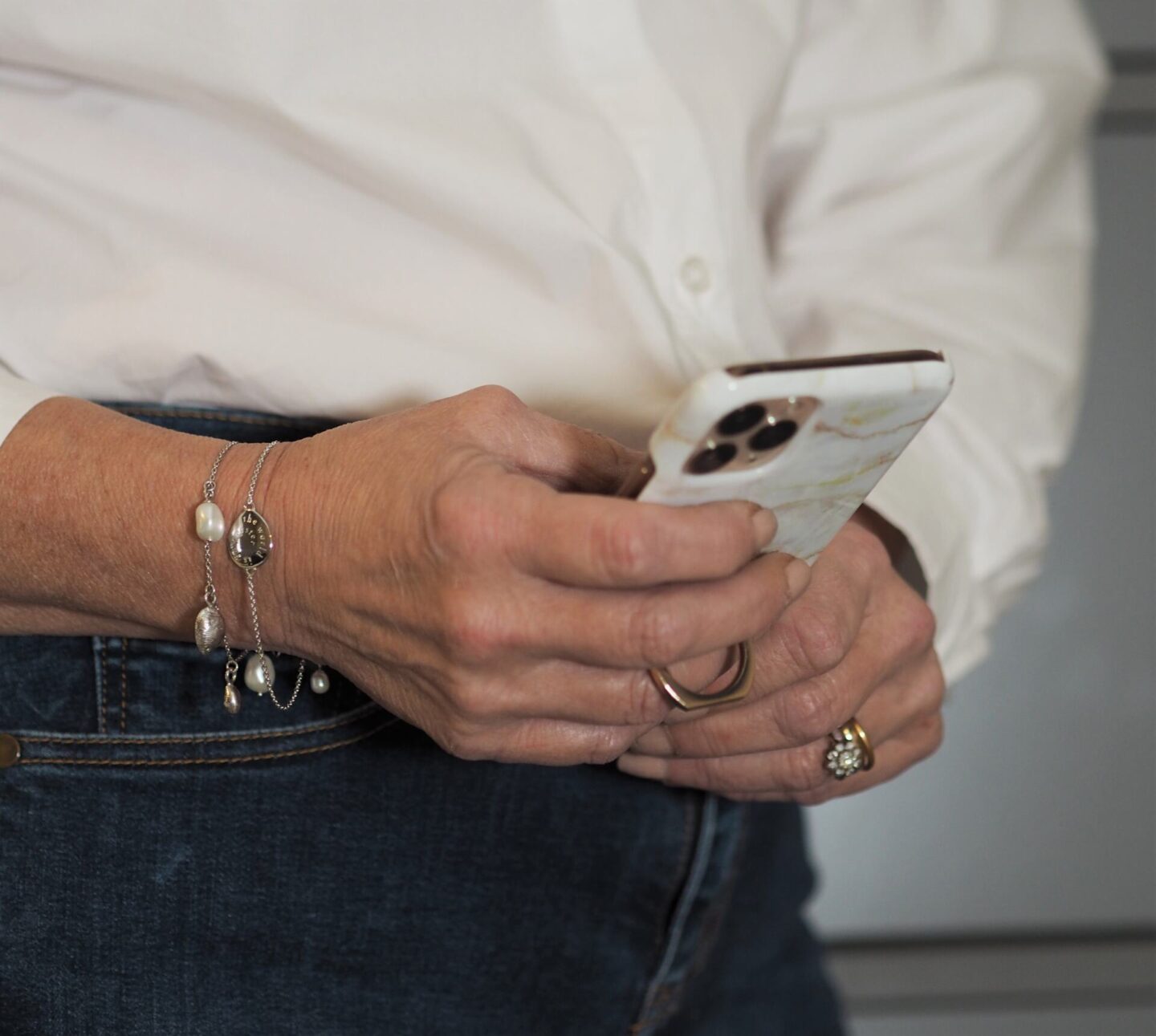 I'm wearing the Dreamcatcher silver twig cuff again, alongside my favourite earrings from this year called the Helix collection. Two bracelets, one from my latest addition The World Is Your Oyster bracelet and a delicate chain and the Dreamcatcher Cowrie and pearl bracelet.
Shop The Look
Create glamour with your accessories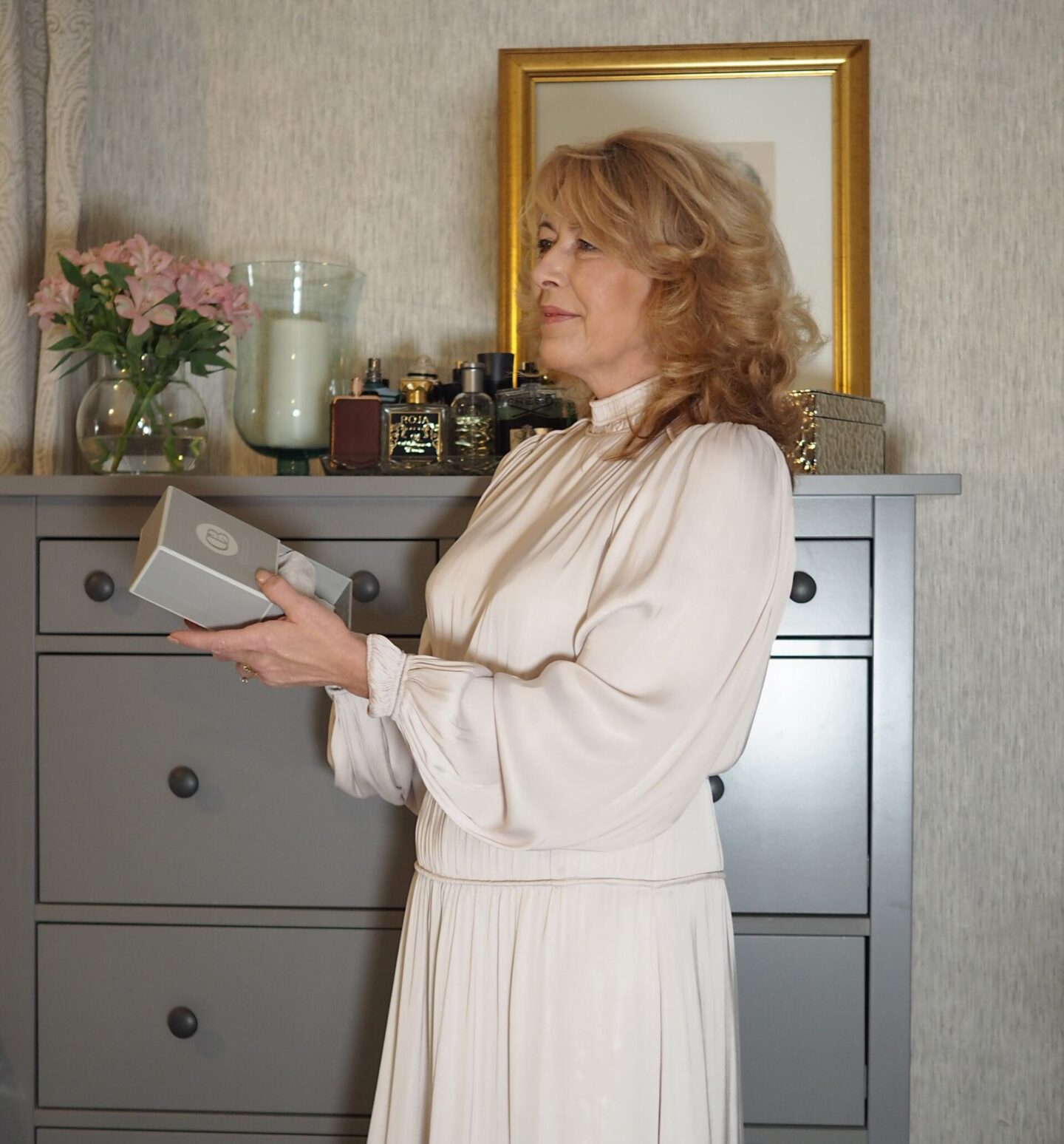 Who wouldn't like to receive a lovely gifting of pearls? Plus I have a 20% discount for you too! Wear them with your favourite dress or jeans and enjoy them. We all deserve a special treat after the year we have had I think this year.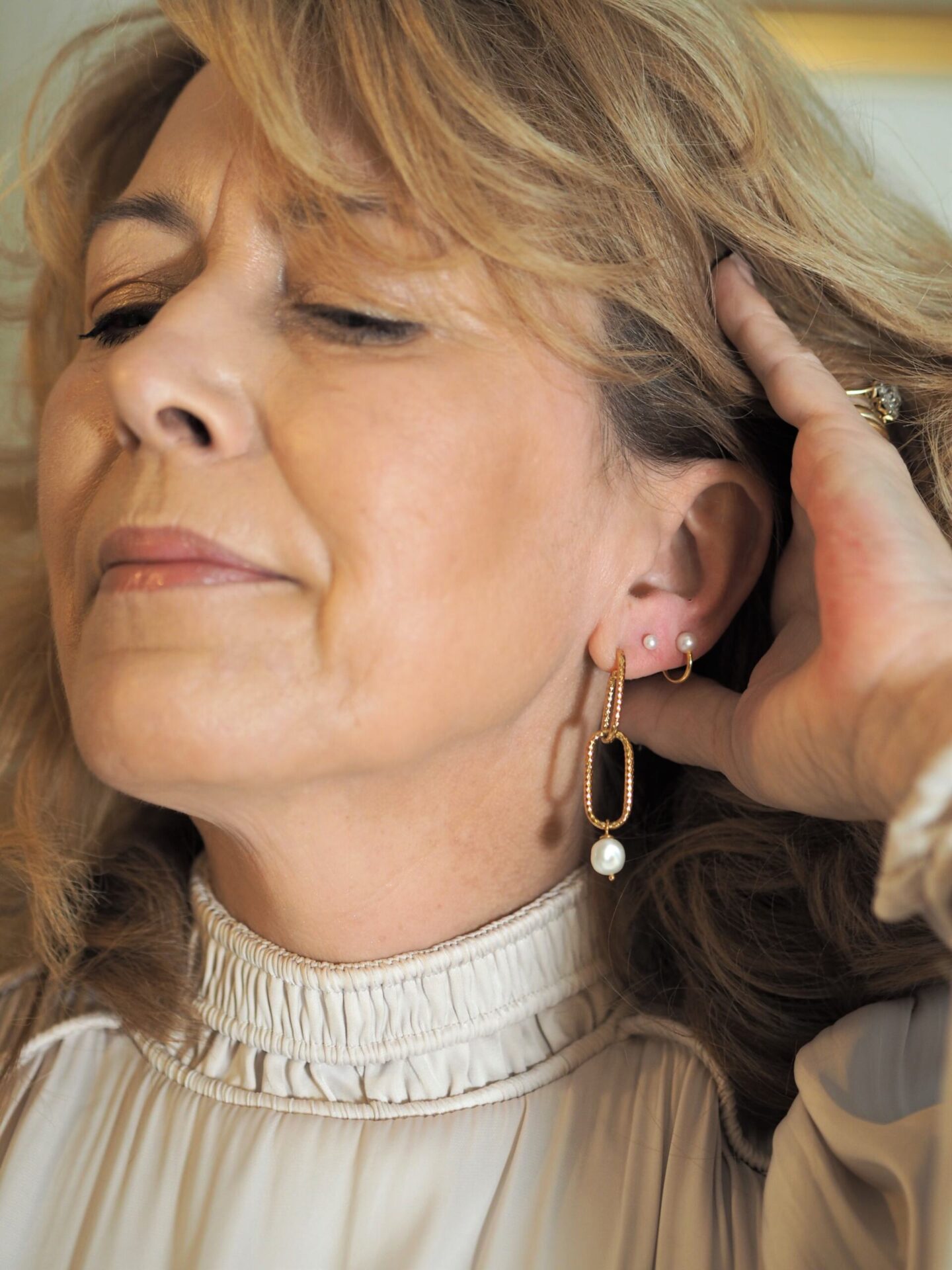 Above is my favourite new trio. The Double Gold Helix Drops, a single pearl stud and this gorgeous dainty ear cuff. It just goes to prove here that pearls can be so on-trend and not at all un-fashionable. Please let me know in the comments if you prefer to wear gold or silver? This is something Claudia and I have been discussing and I did say that I would ask you, my lovely readers which you prefer, so do please let me know.
Shop The Look
The Giveaway and 20% off at Claudia Bradby
Claudia is kindly hosting a giveaway with myself and this will also be available on all my media platforms. You have the chance to get the first entry here on the blog.
You have the chance to win either the Silver and Pearl Sand Dollar necklace or a pair of beautiful Pearl and Gold Helix Earrings
To enter please head over to @Vanity_And_Me my Instagram account. The first photo of this post will be published tomorrow. (Accepted by UK entries only)
You can also use the code VANITY20 for your 20% off code.
Sending the best of wishes to you all. I hope you have the best Christmas possible
Keep you and yours safe and well xx
---
Please be aware that there are affiliate links included in this post at no cost to you if they are clicked on
---
Thank you for stopping by!
Come back for more. Click on the subscribe form below
YOU MAY HAVE A FRIEND THAT'S INTERESTED IN THIS? PLEASE USE THE SHARE BUTTONS
XO LAURIE
Subscribe for the latest updates!