I love trying new makeup. I discovered Code 8 over on Instagram and I was kindly offered to try the brand. I'm that impressed I thought it deserved a stand-alone post and I'm sharing here what has become literally my daily makeup routine
I'm all for a very natural look and I rarely play with colour on my eyes. I have had a little dabble with colour with the eyeshadow palette on this occasion though and I like it!
Firstly, I want to talk about quality. The packaging is high-end considering the price. Code 8 is a more reasonable price compared to other luxury counter brands but I would say it's as good as those luxury brands.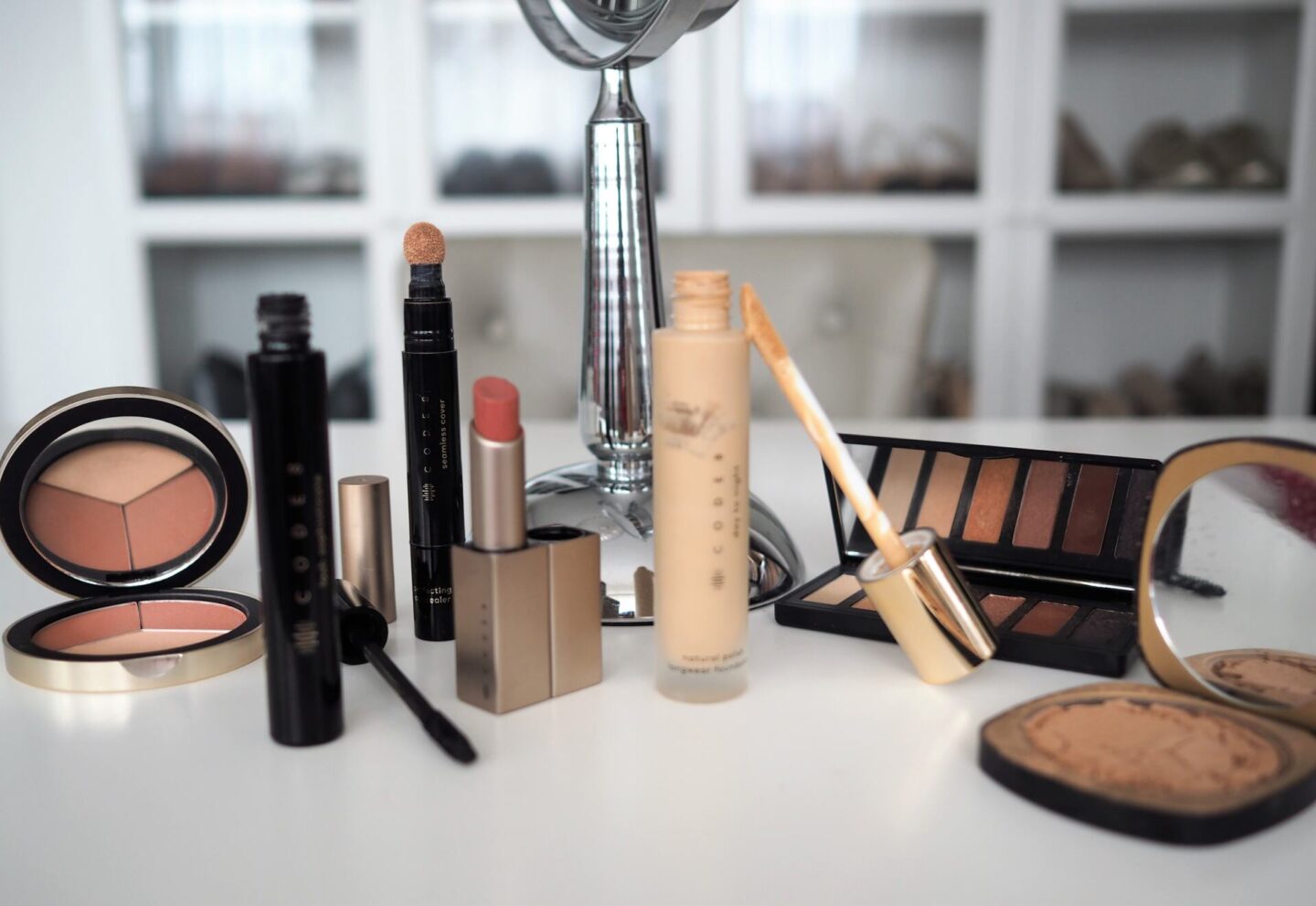 The quality of the makeup is the same. Very high on pigmentation are the eyeshadows and bronzer/blush. I learnt that during my unboxing on YouTube! I have since added a whole film dedicated to trying the Code 8 brand and I will leave a link to that below for you. I think it's so much better to see the application on film.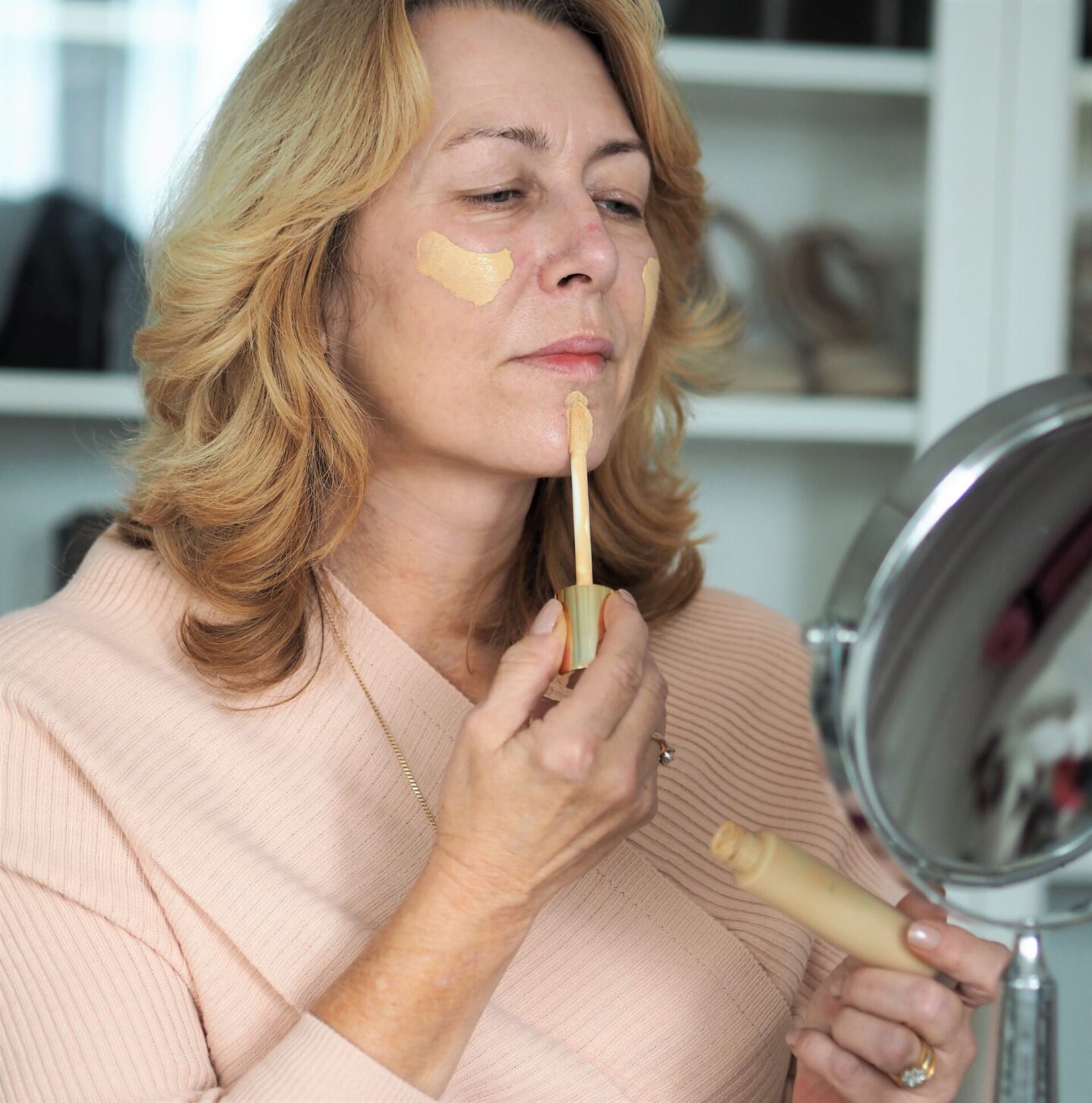 I hate showing these before photos. It's even harder on film, showing all those impurities to the world! But before I get started I have to say that my skin is the best it's been in a long time. This is due to the skincare regime of late using the Ark Skincare range. You can read all about it here. I have also been using Boots No.7 Advanced Retinol Complex twice a week. I'm enjoying trying anything retinol-based and this is working wonders.
I'm just about to embark a new journey of skincare that I'm trialling and I look forward to sharing that with you. But Ark will remain in my bathroom cabinet to use after. I love being the guinea pig!
Code 8 Day To Night Foundation And Seamless Cover Concealer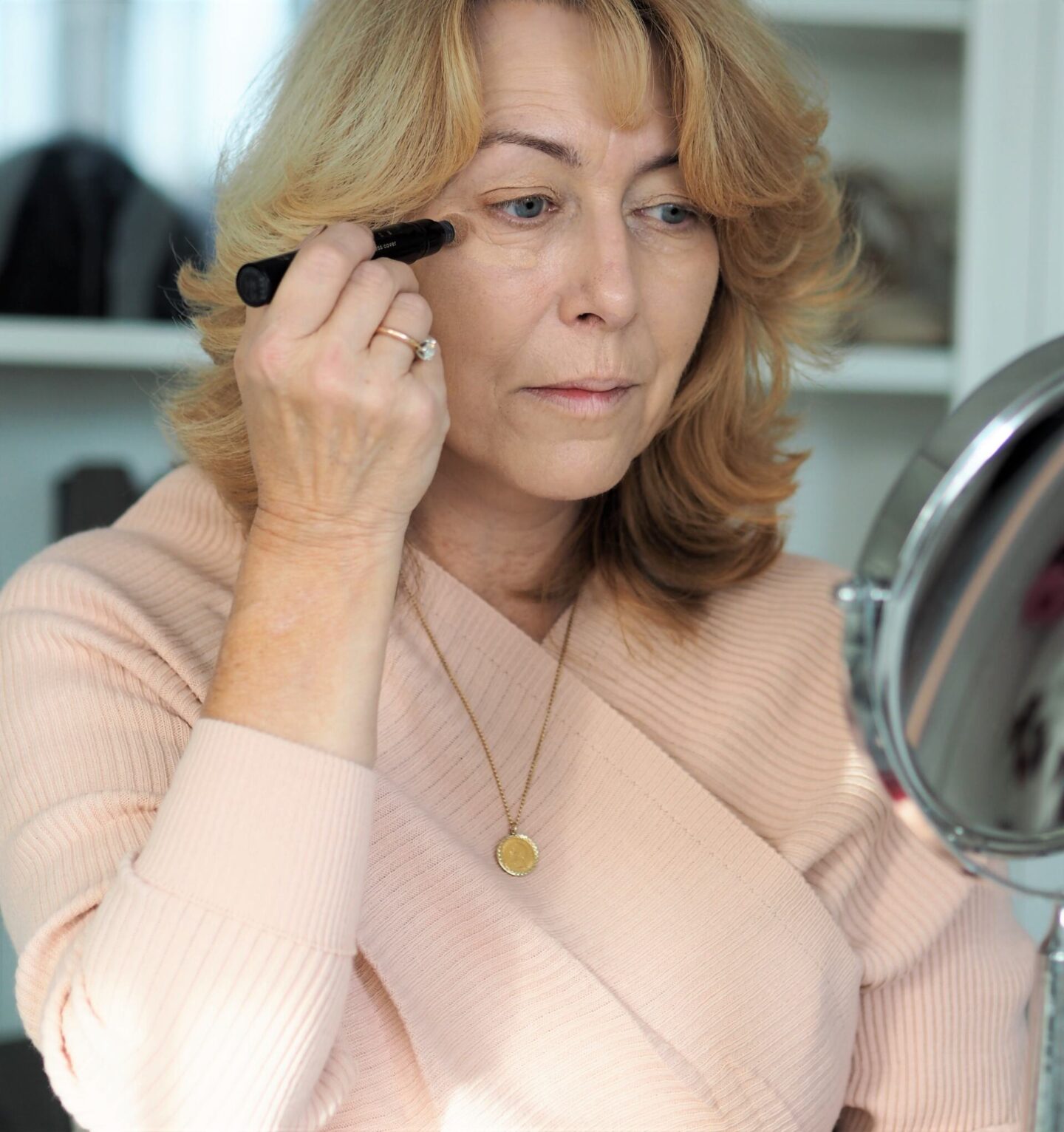 I've never had sponge applicators before for a foundation. I did discover though how highly pigmented this foundation is and that you don't need a lot of it! The coverage is good and its not at all drying.
I apply a swipe to each area of my face, blend with my hands and then buff with a kabuki brush. The concealer is really good. It covers all the impurities around my nose area and brightens under my eyes.
Code 8 Bronzer
This is my favourite item of the lot and yep, I dropped it on the bathroom floor! I use the biggest softest brush to apply this. It looks fairly light but you only need the lightest of covering to give yourself the softest glow. I love it. I just brush over my face lightly and the bronzer just catches the skin in all the right places.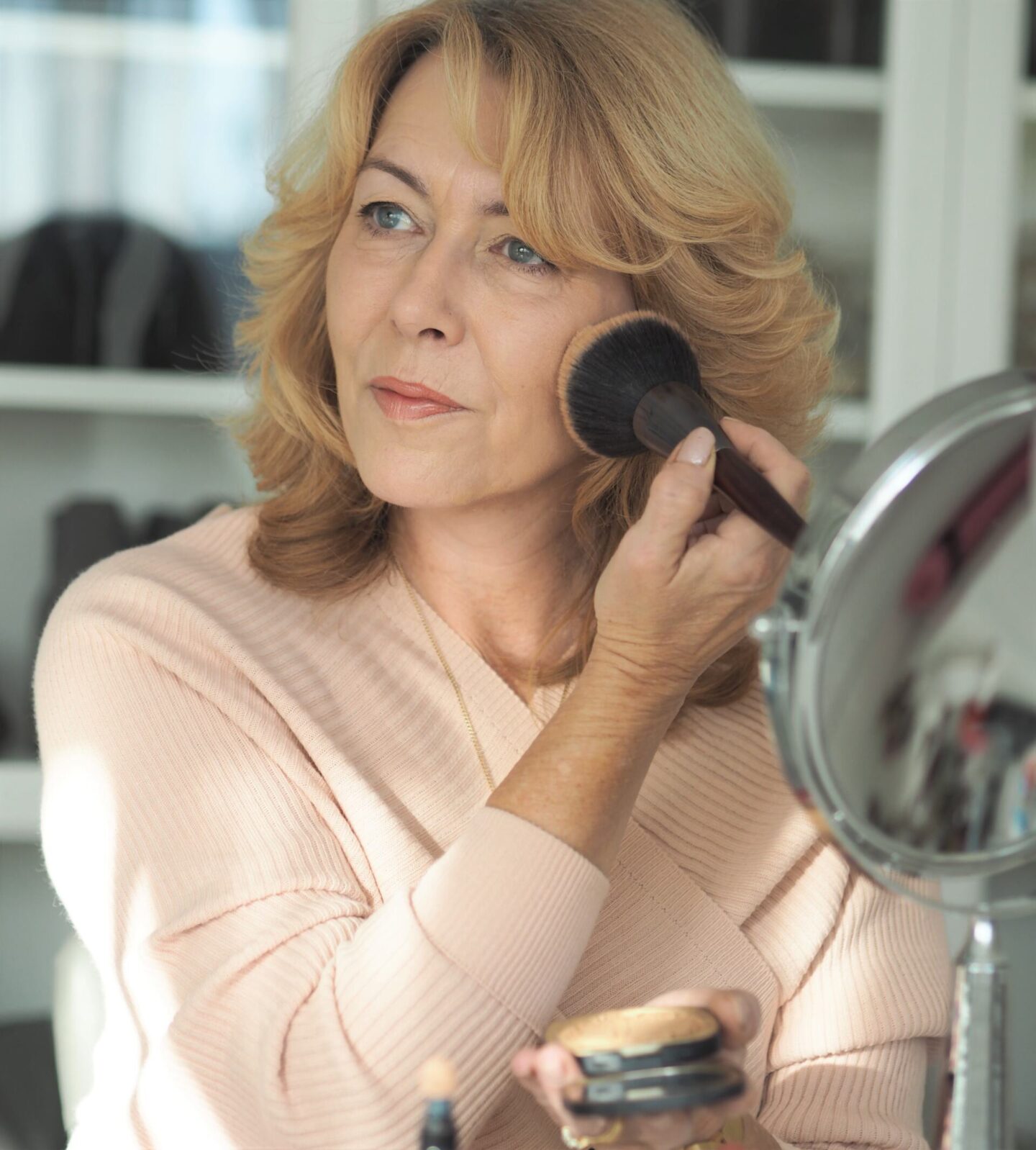 I've left all the colours that I'm using to these products in the shopping squares below.
Code 8 Eyeconoclast Eye Pallette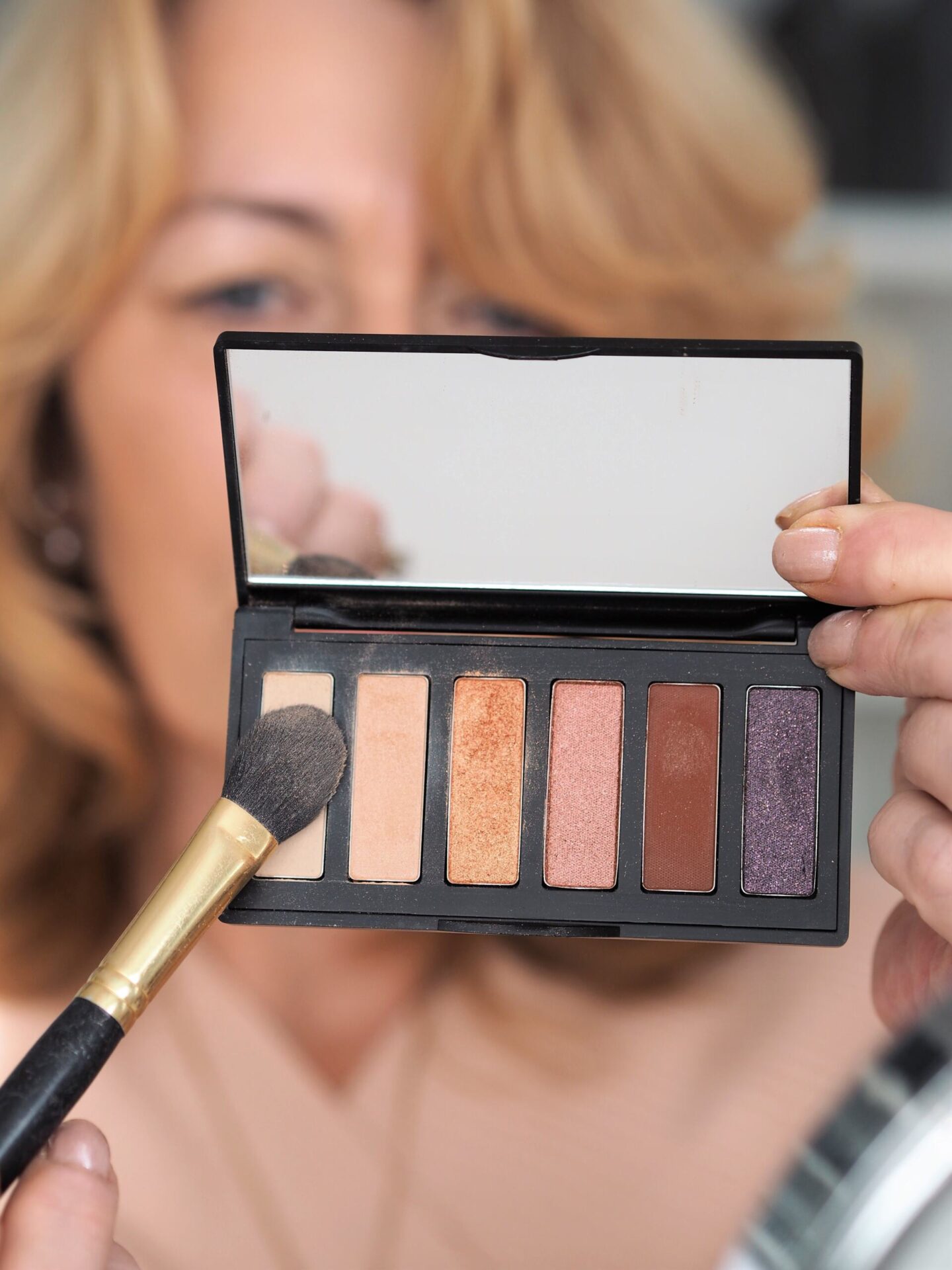 This is where the surprise came for me. If you are a regular reader here of my makeup posts I'm always chanting on about how I like to keep my eyes neutral and rarely use colour. Only light colour nude shades to brighten my eyes.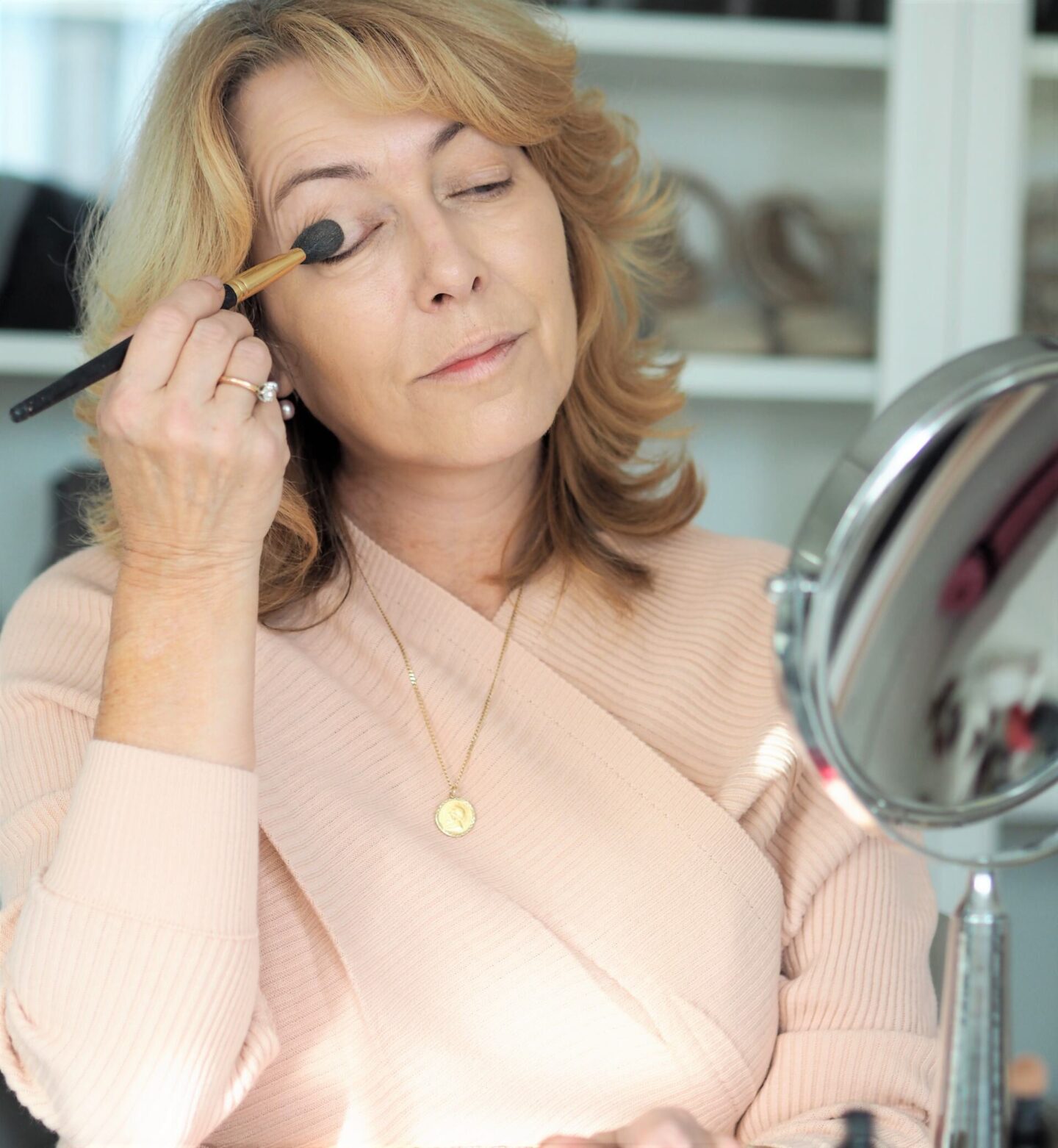 I start of by using the lightest shade as a base. Normally I would stop there and add a fine eyeliner. There are full instructions on the back of these pallettes, like painting by numbers! what colour to add where.
I decided to try the rust/gold colour. It really perks my eyes up. I thought it might look garish but it doesn't at all.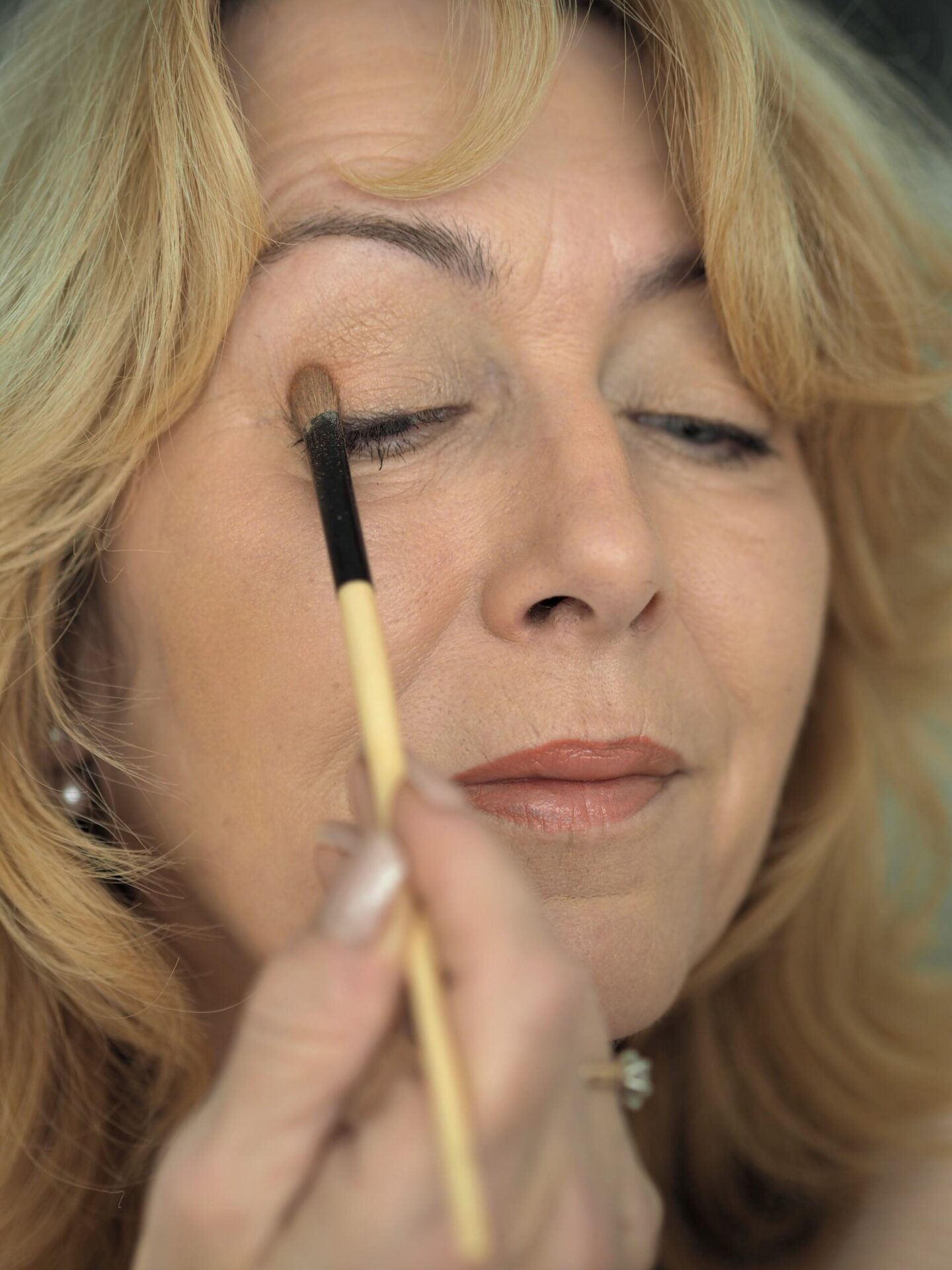 I use a flat brush and just pat the colour to the outer corner and then blend by using a larger eyeshadow brush towards the inner corner.
The eyeshadow is very concentrated and you only have to litterally pat your brush to the pallette. I like how this is turning out. It's not loads of colour but different for me.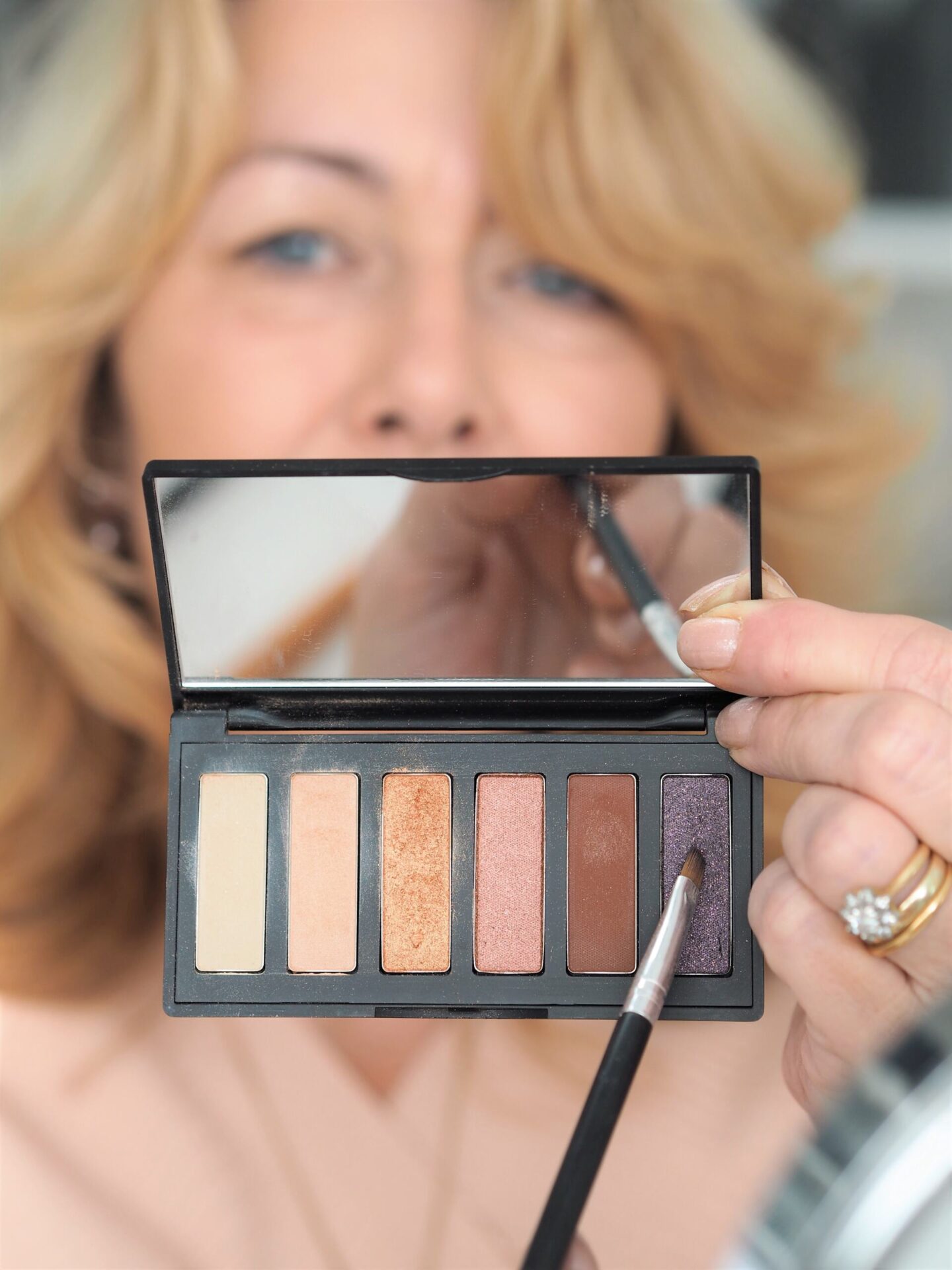 A swipe of the purple shade for eyeliner with a precision brush. It makes a nice change from the black/brown that I normally use.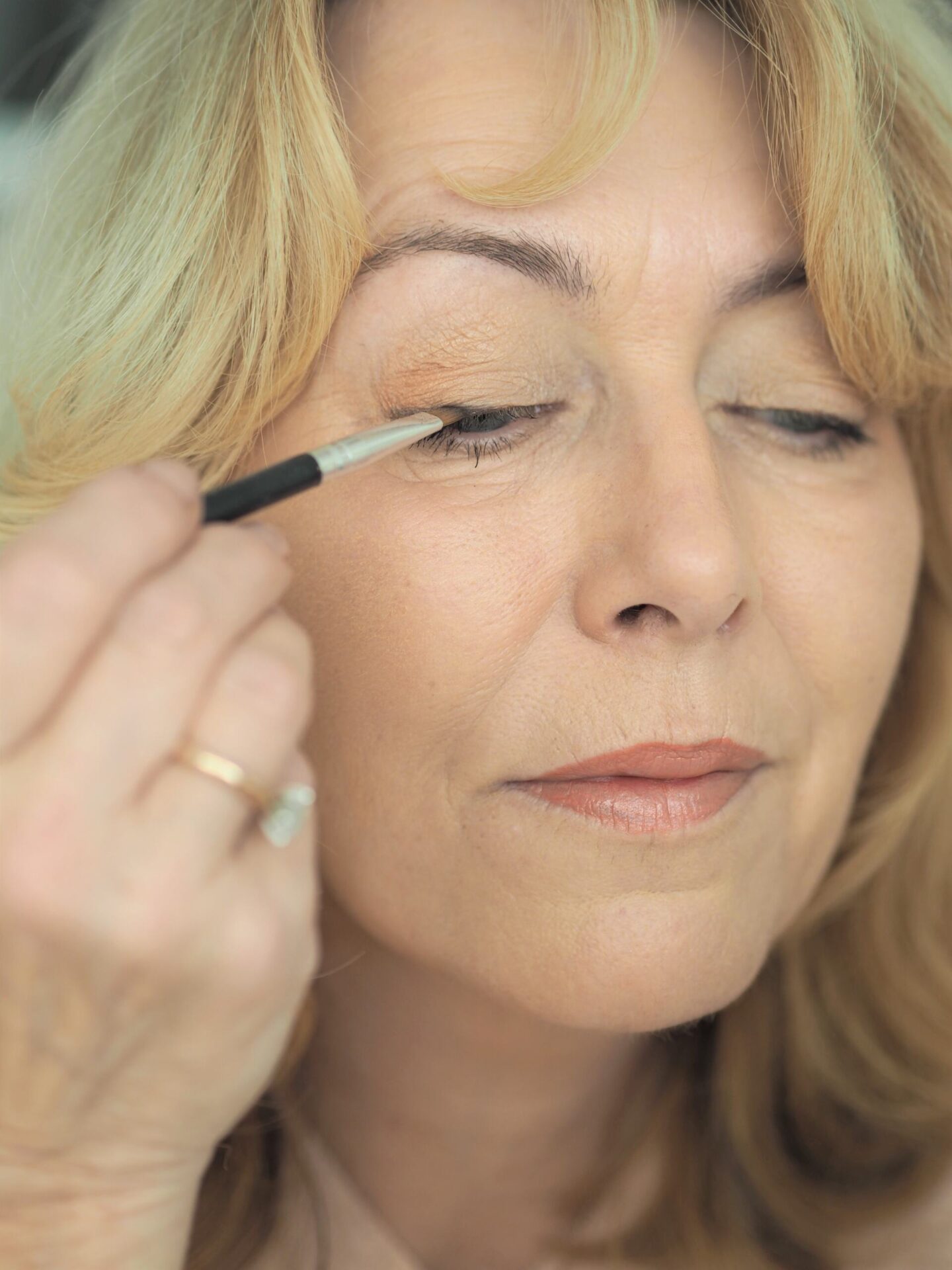 The mascara is very swanky. It comes in a glass bottle. The brush is small and I can get to each of my short stubbly lashes with it and one coat is enough. Good stuff!
I'd like to know your thoughts on the eye colour. Do you wear eyeshadow regularly? Do you like to experiment or are you like me, a bit shy of colour?
Colour Brilliance Lipstick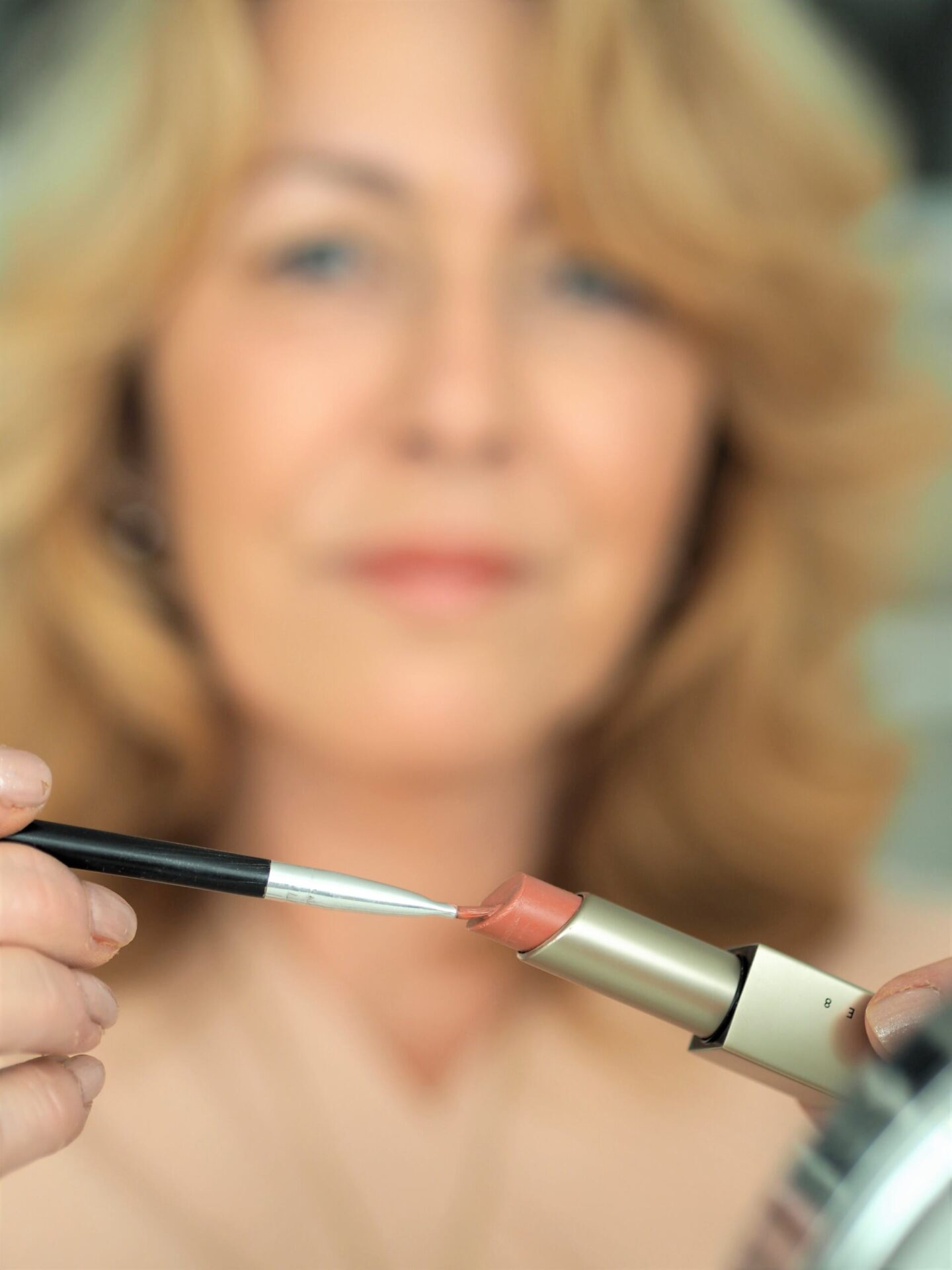 I chose the Code 8 Colour Brilliance Lipstick but over on the website there are many kinds. I'm really pleased with this and I'd love to try their Liquid Lipstick. I'm becoming a fan of those.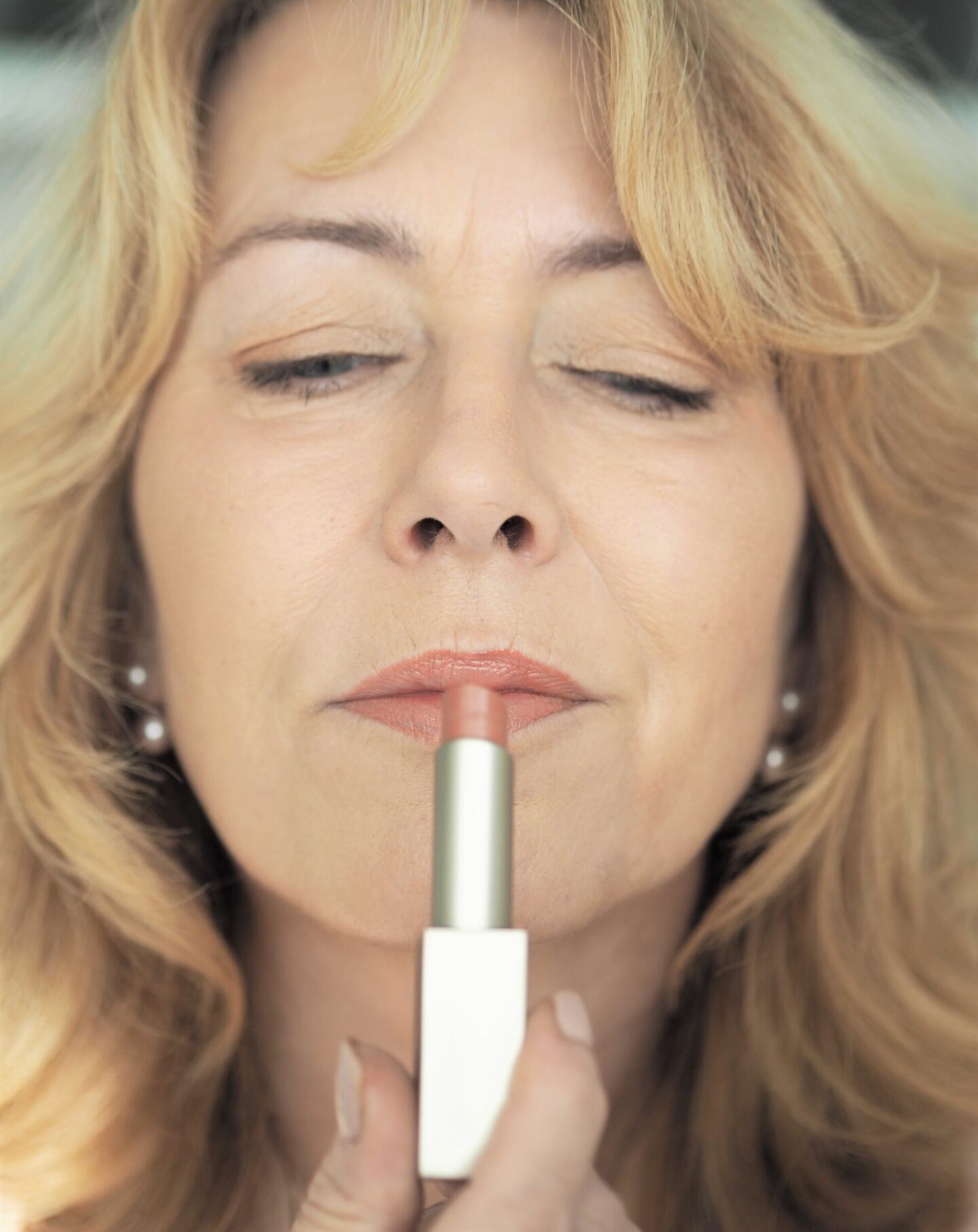 But this colour, Wonderlust is a good firm daily favourite. A nude/pink and it lasts well. I love the packaging. The closure is magnetic and the case is metal. Very cloakroom worthy! It's lovely and creamy and doesn't dry my lips at all.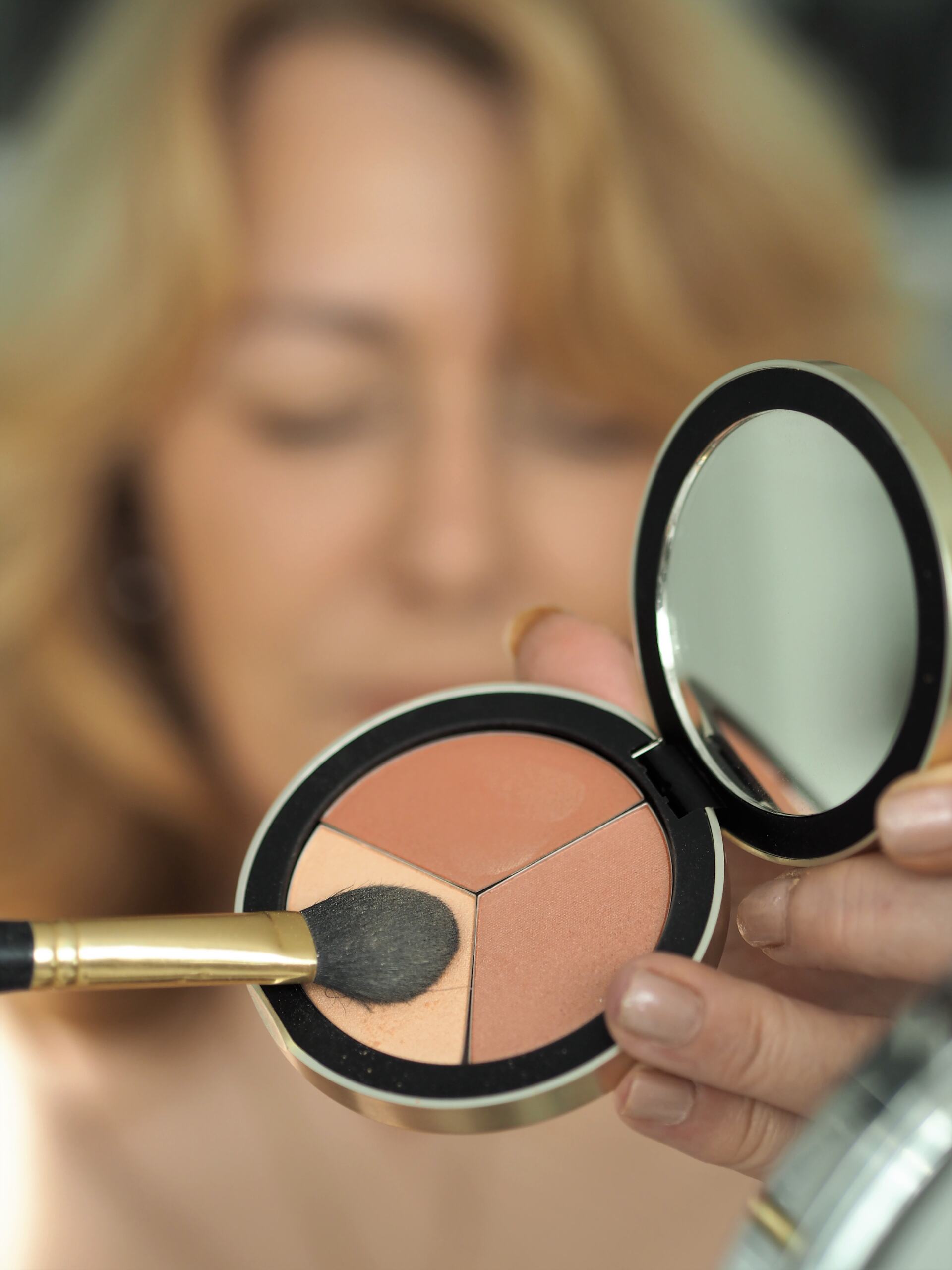 And finally blush and highlight. I use the highlight just on the browbone. I'm not a fan of using it on high cheek bones. I could use this highlighter purely as eyeshadow though. This is the shade I would normally use.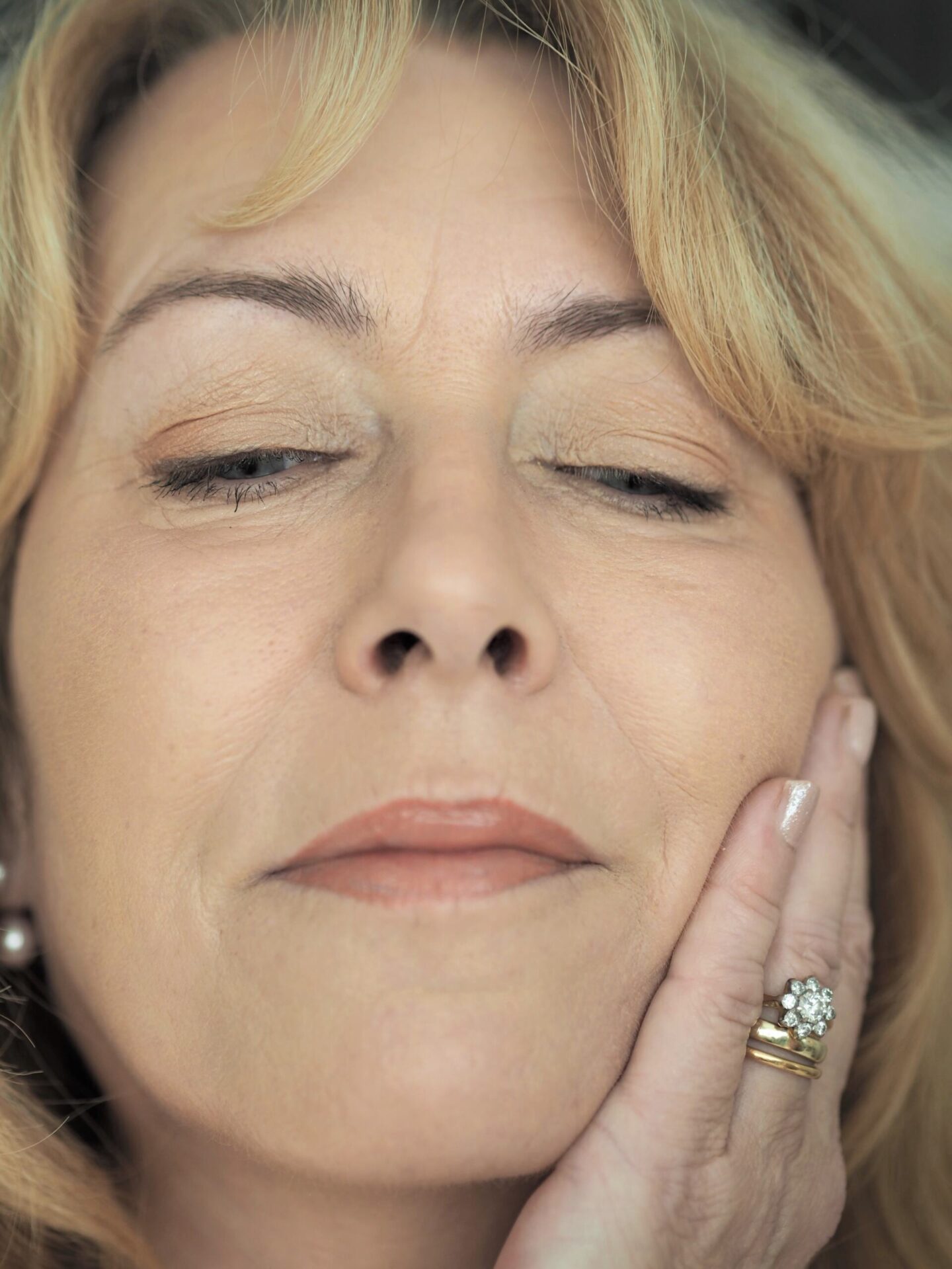 I use the blush, I'm using the lighter shade just on the apple of my cheeks. The pallette is called Rose. Again, you only need the tinyest amount.
And that's it. My makeup is complete. I'm so pleased with it all. I would totally recommend a look at the Code 8 brand. It really is worth a look.
Keep you and yours safe and well xx
---
Please be aware that there are affiliate links included in this post at no cost to you if they are clicked on
---
Thank you for stopping by!
Come back for more. Click on the subscribe form below
YOU MAY HAVE A FRIEND THAT'S INTERESTED IN THIS? PLEASE USE THE SHARE BUTTONS
XO LAURIE
Subscribe for the latest updates!