I've been thinking long and hard the past couple of years, lusting over a designer bag that catches my eye at least once a week on my Instagram feed.
I've searched special offers, looked at second hand. You name it, I've done it! But when it's come to pressing that buy now button I just couldn't do it.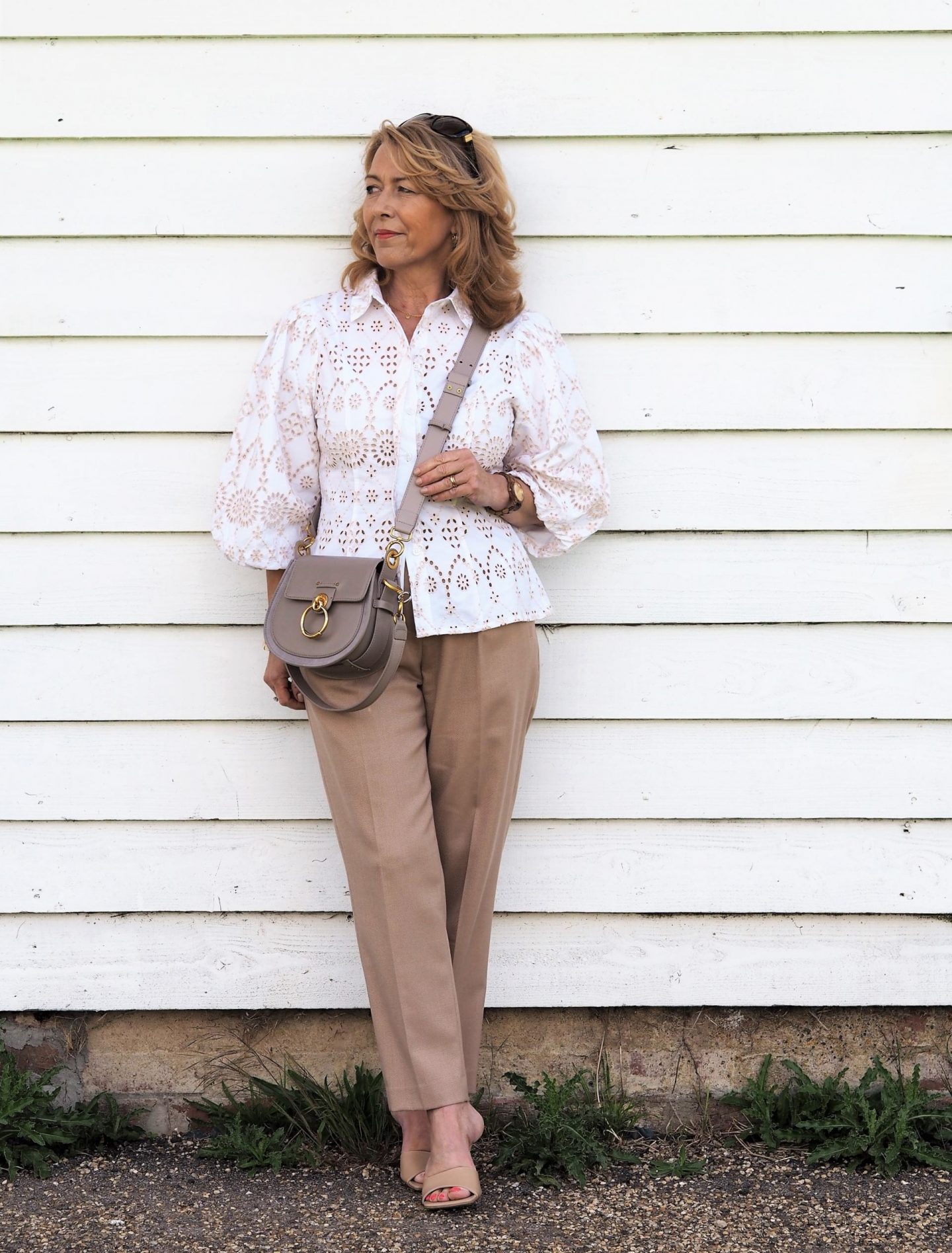 It's always the Chloe bags that I'm drawn to. The Chloe Tess is just gorgeous. I often wonder how much of an investment these designer bags may be, I look after my bags but I'd be worried about taking something so expensive out with me. You can guarantee I'd spill something down it or something would leak inside!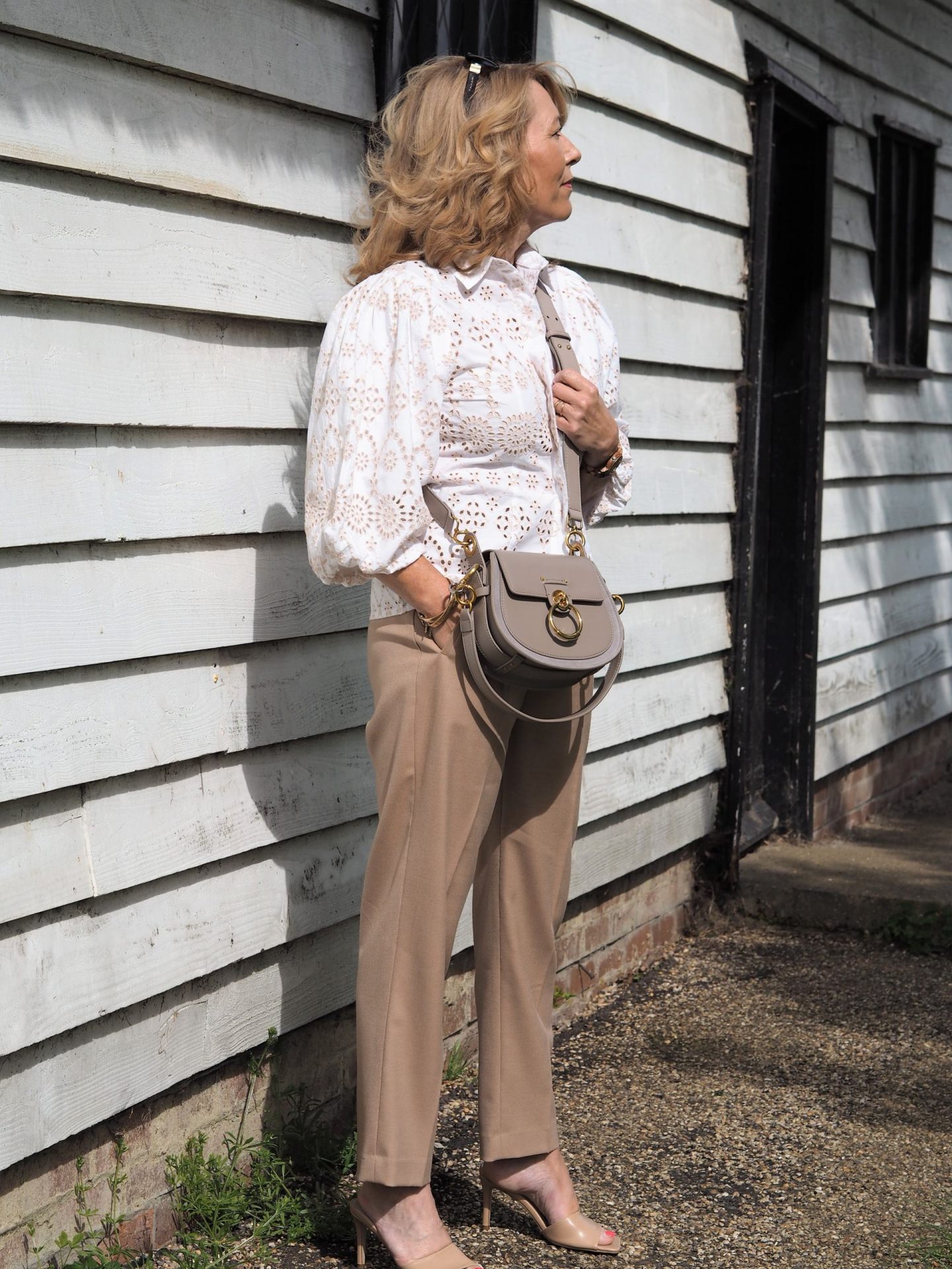 I asked my Instagram friends their views on buying a designer bag or a dupe and the results came out pretty much neck and neck. I'd like to hear your thoughts about it.
Tissardi is makers of high quality leather dupes. The Gianni bag I'm featuring here is nigh-on identical to the Chloe Tess, the sizing is pretty much exact and I can't tell you how happy I am to be gifted such a beautiful bag.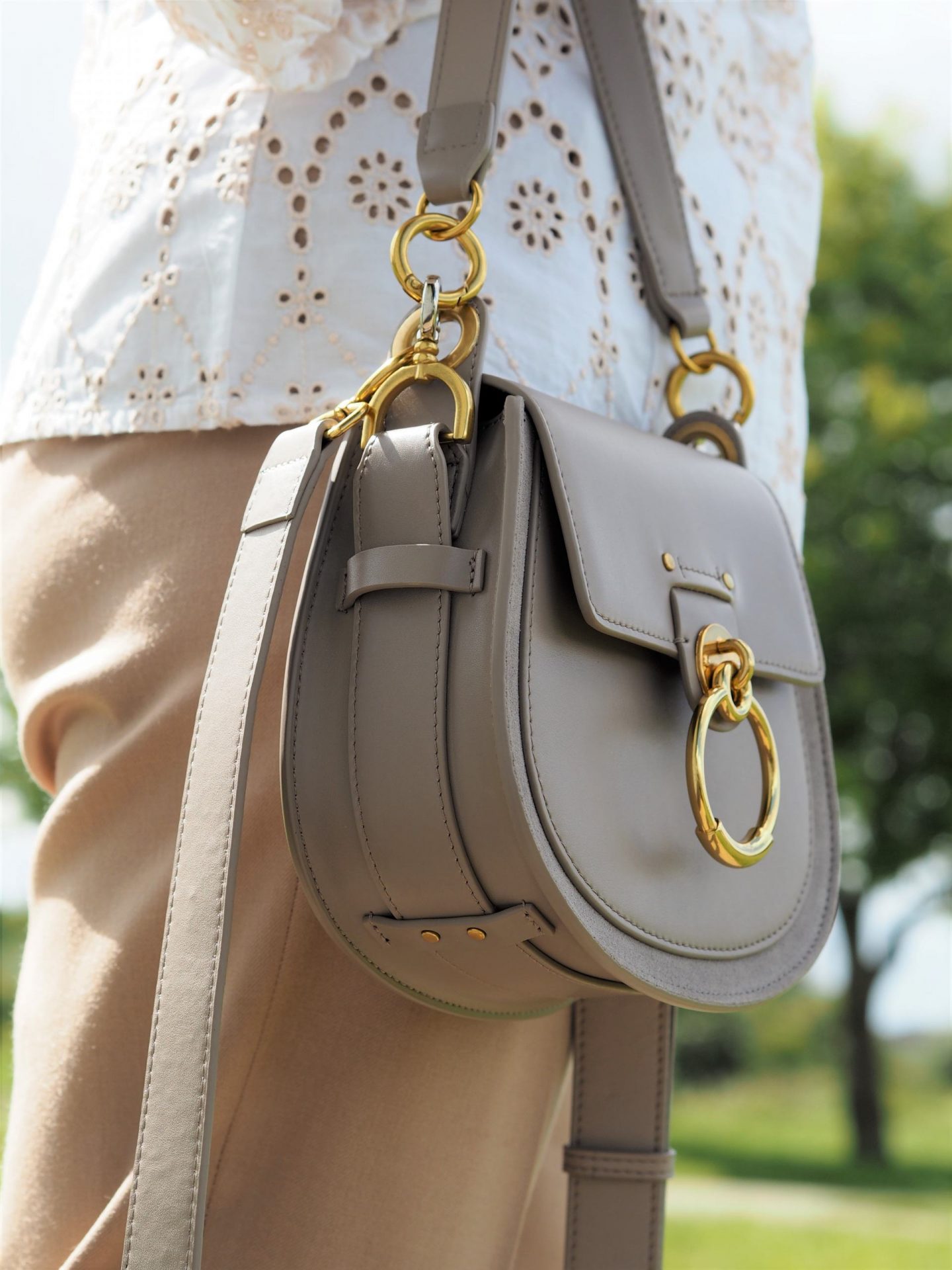 The leather, stitching and hardware are exceptional. The Gianni bag is available in many colourways but I've chosen a taupe colour that will work well with my wardrobe.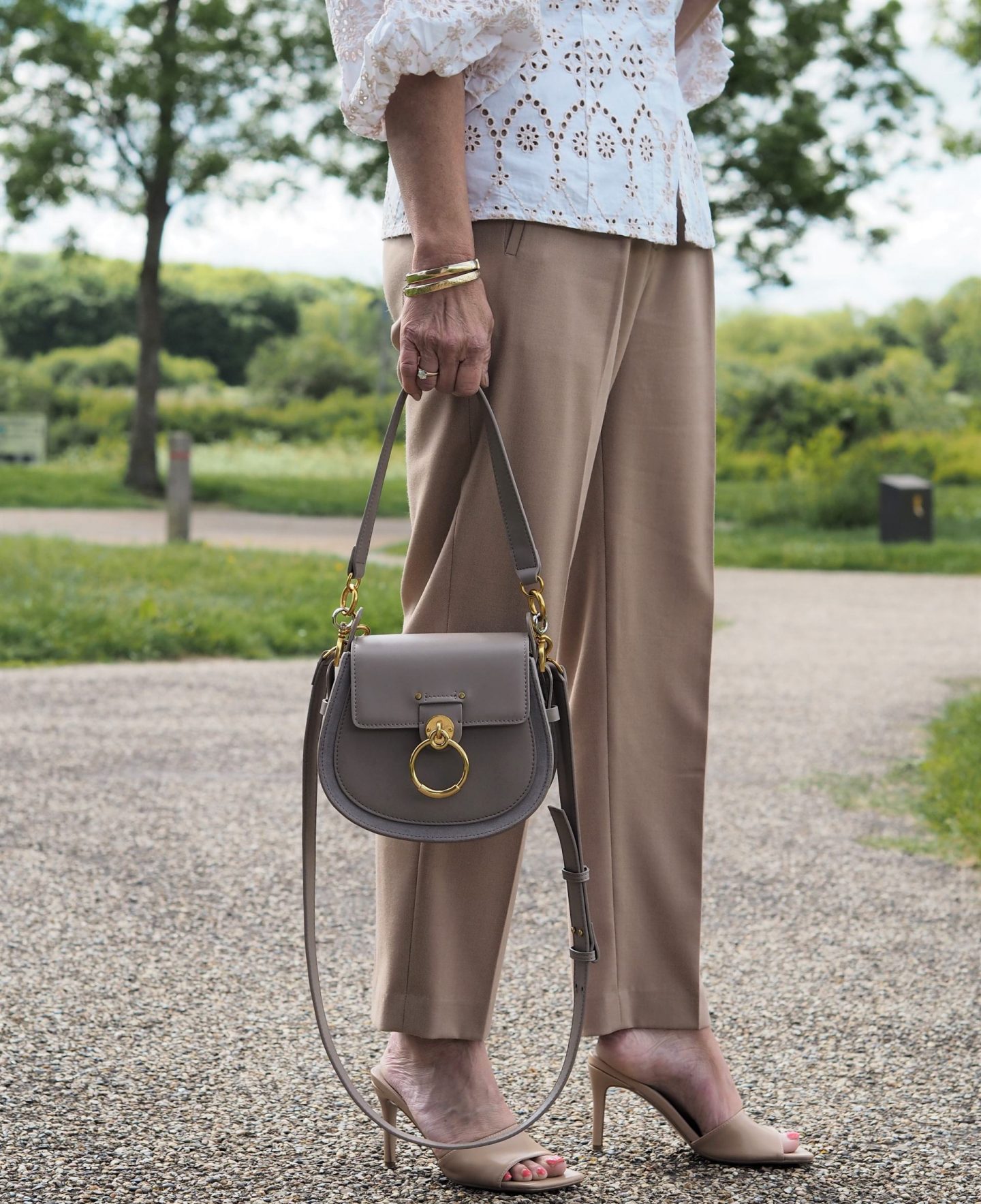 The cross body strap is detachable or it can be tucked into the bag so that the top handle can be used alone. I prefer top handle bags but the option to wear both ways is nice.
If you were to choose a designer bag which one would it be? I was surprised at some of the very famous on-trend dupes that are available on the Tissardi website.
Tissardi is based in France by the way but does ship worldwide. The bag took a little while getting to me but that's understandable in our present Coronavirus crisis and well worth the wait.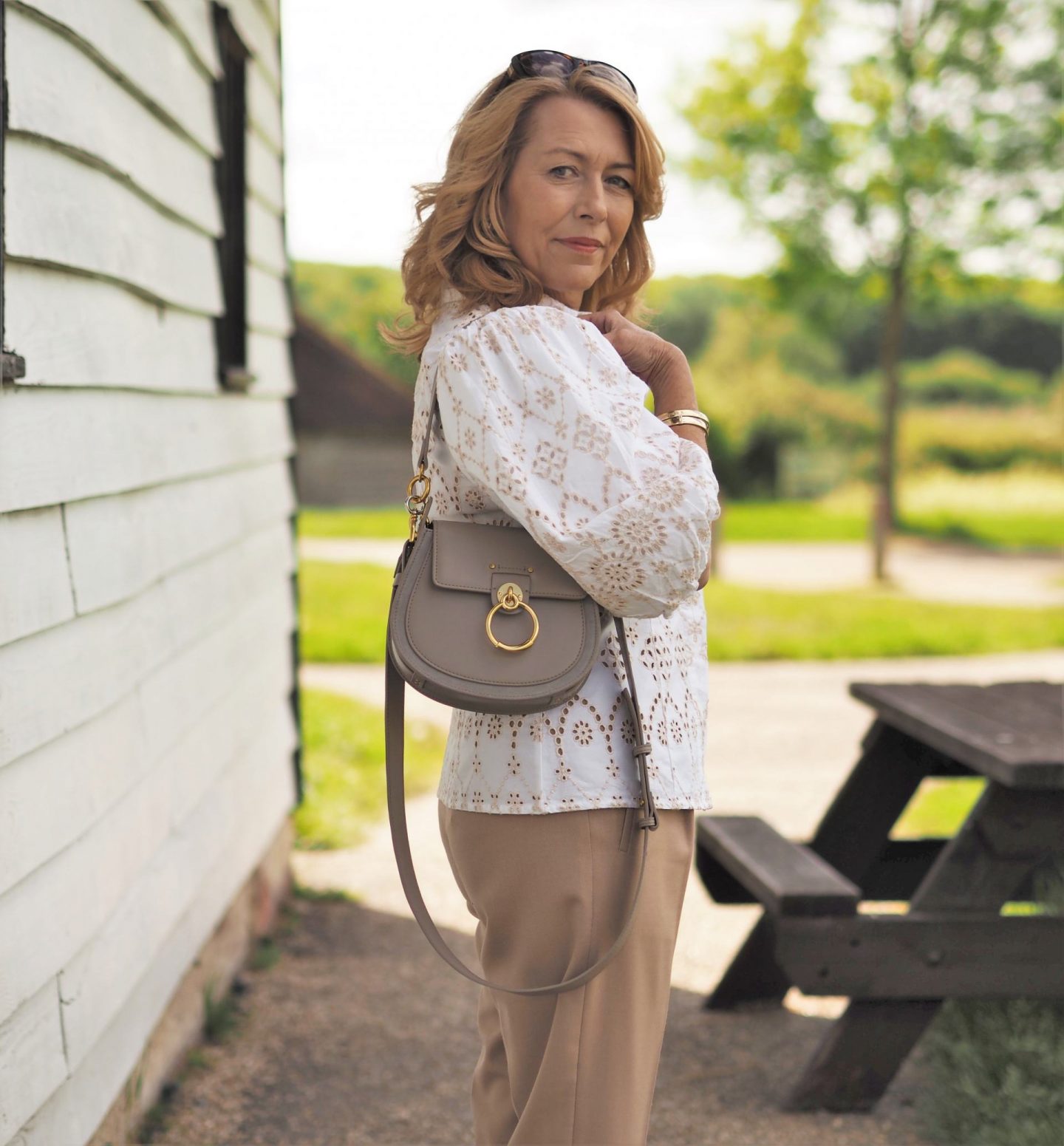 Another new addition to my wardrobe is the puff sleeve blouse. I'm loving this voluminous sleeve trend. The broderie Anglaise is gorgeous too. The trousers are currently on sale, I featured these a while back and the tailoring and fit make these my favourites in my wardrobe at present.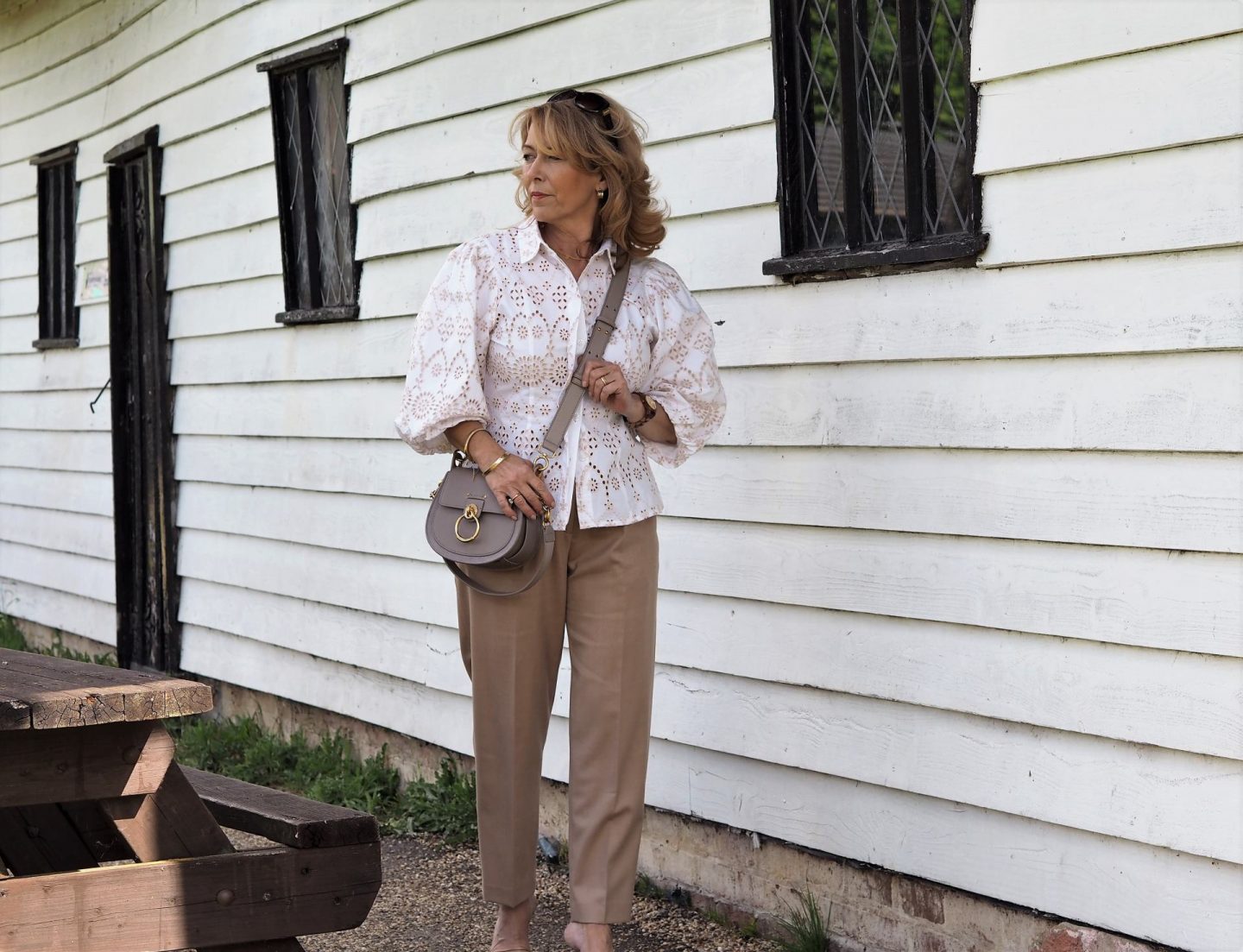 Looking through the Tissardi website there are many obvious dupes and not just bags. There are some beautiful shoes and sandals and some great clothing items. I'm loving a couple of the blazers like this orange one. I don't have an orange blazer yet! perfect for summer.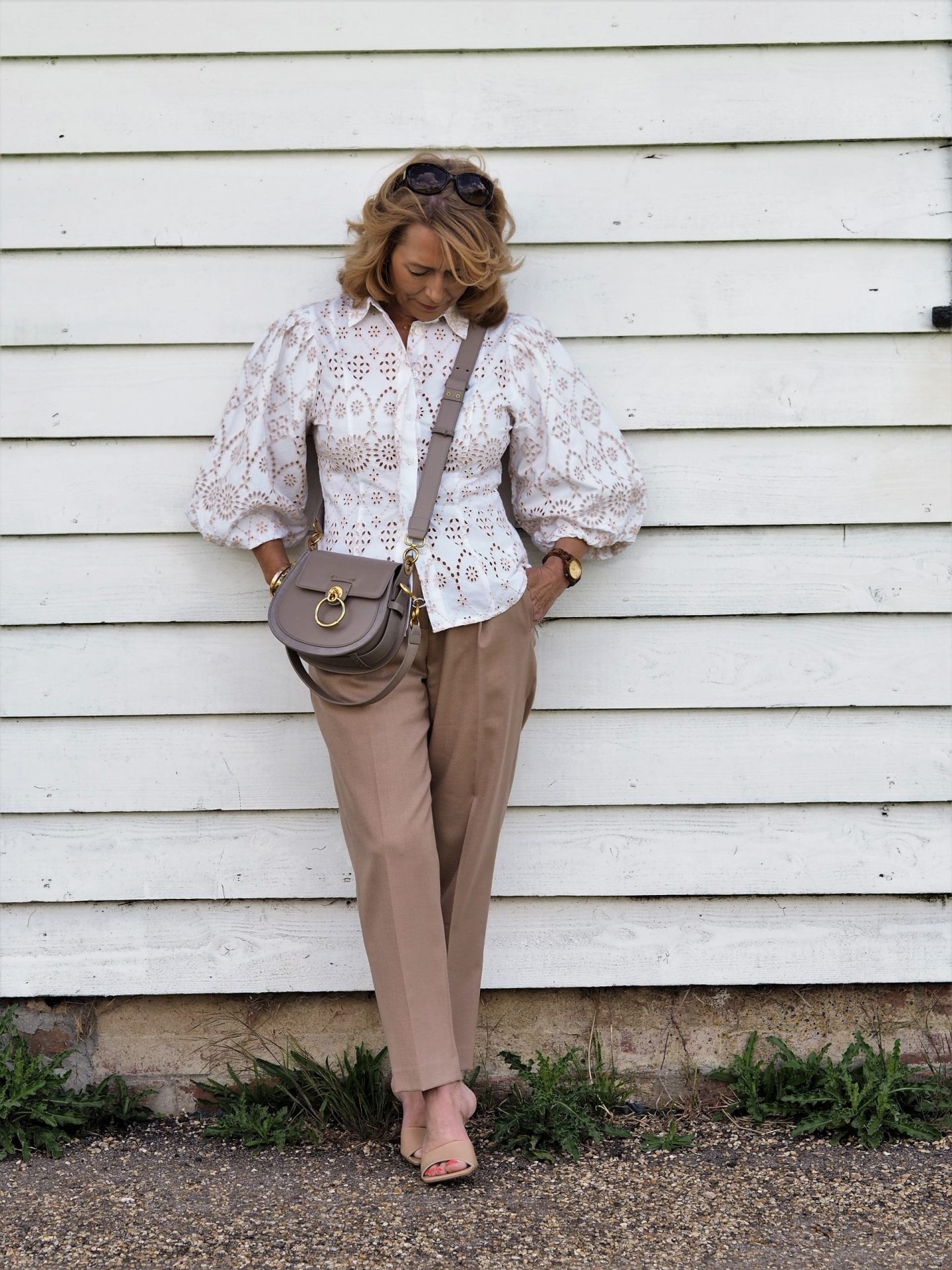 I've also got my eye on these mules. I'm having a mule moment, living in the ones above featured here. But there are similar on the Tissardi site made of leather and look far more luxurious than my cheap ones and not much more money than I paid.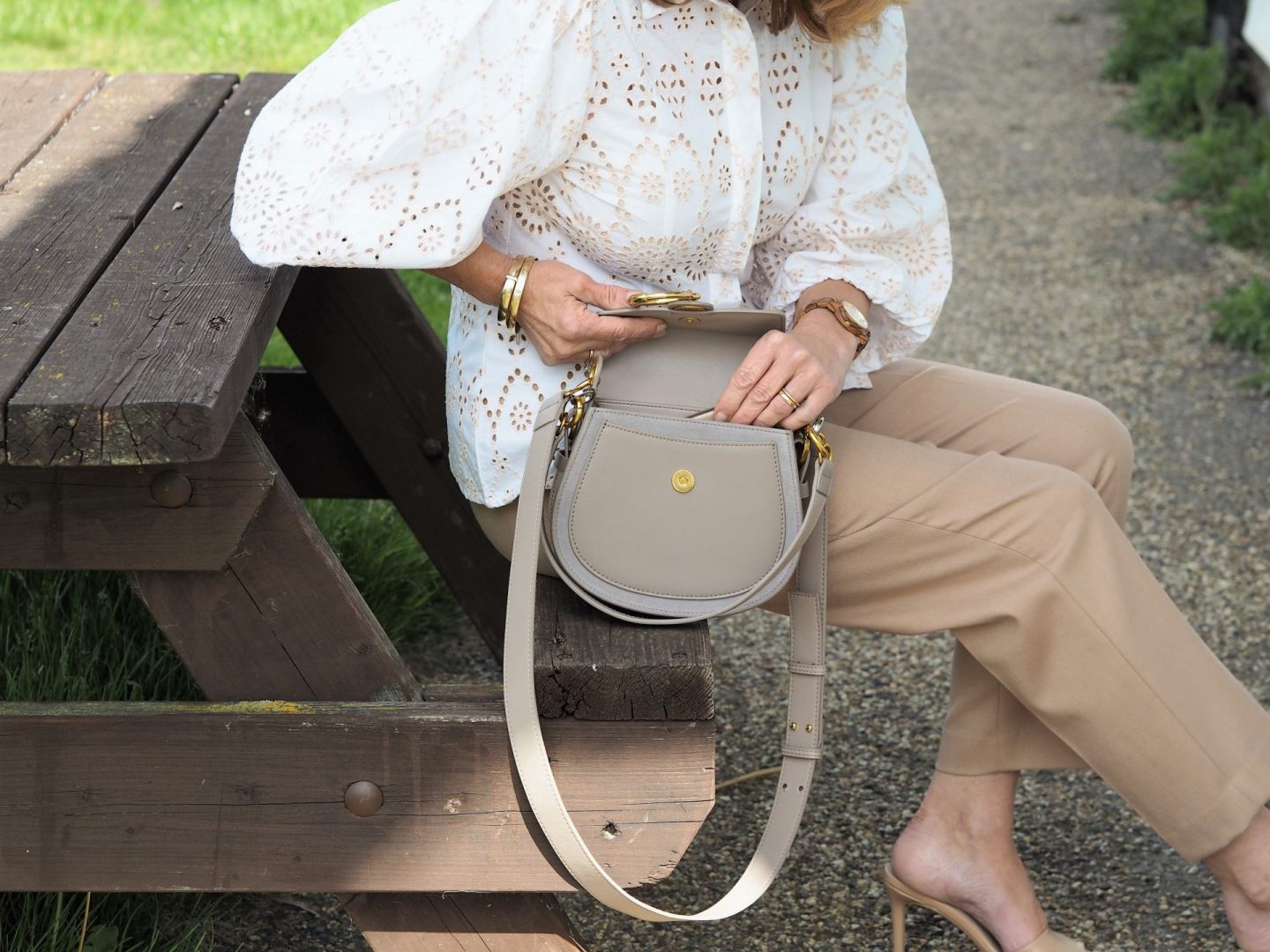 There's plenty of room in the bag. Enough for the essentials anyway. The magnet closure is also good and strong. I'm really happy with the Gianni bag and I will certainly be buying from Tissardi. It's well worth a look. I have a wish list already!
Shop The Look
Keep you and yours safe and well xx
Please be aware that there are affiliate links included in this post at no cost to you if they are clicked on
---
Thank you for stopping by!
Come back for more. Click on the subscribe form below
YOU MAY HAVE A FRIEND THAT'S INTERESTED IN THIS? PLEASE USE THE SHARE BUTTONS
XO LAURIE
Subscribe for the latest updates!