Well, what a change in the last couple of weeks. Even Stephen Spielberg couldn't have written this, could he? The Coronavirus has circled our world and we all just have to keep safe and wait it out. I'm currently on day nine of my three-month isolation and I'm well as is Dee. Apart from feeling a little bored, all is ok
This Virus has affected all three of my children in some way but they are all ok and that's all that matters as I keep telling them. My aunt got stuck in Spain at 80 years old and I was worried about her but she is now safely at home. I'm going to be filming a cuppa and a chat about my time since this Coronavirus began to hit the UK and I hope you will join me there, That would mean a lot.
Anyway. No more doom and gloom here. This is what I love to do. Writing to you all, giving you something to read with your cuppa and I'm sure you don't want to hear my woe's. There's enough of that going on, on the news. Here's what I've been up to.
I've been wearing this a lot!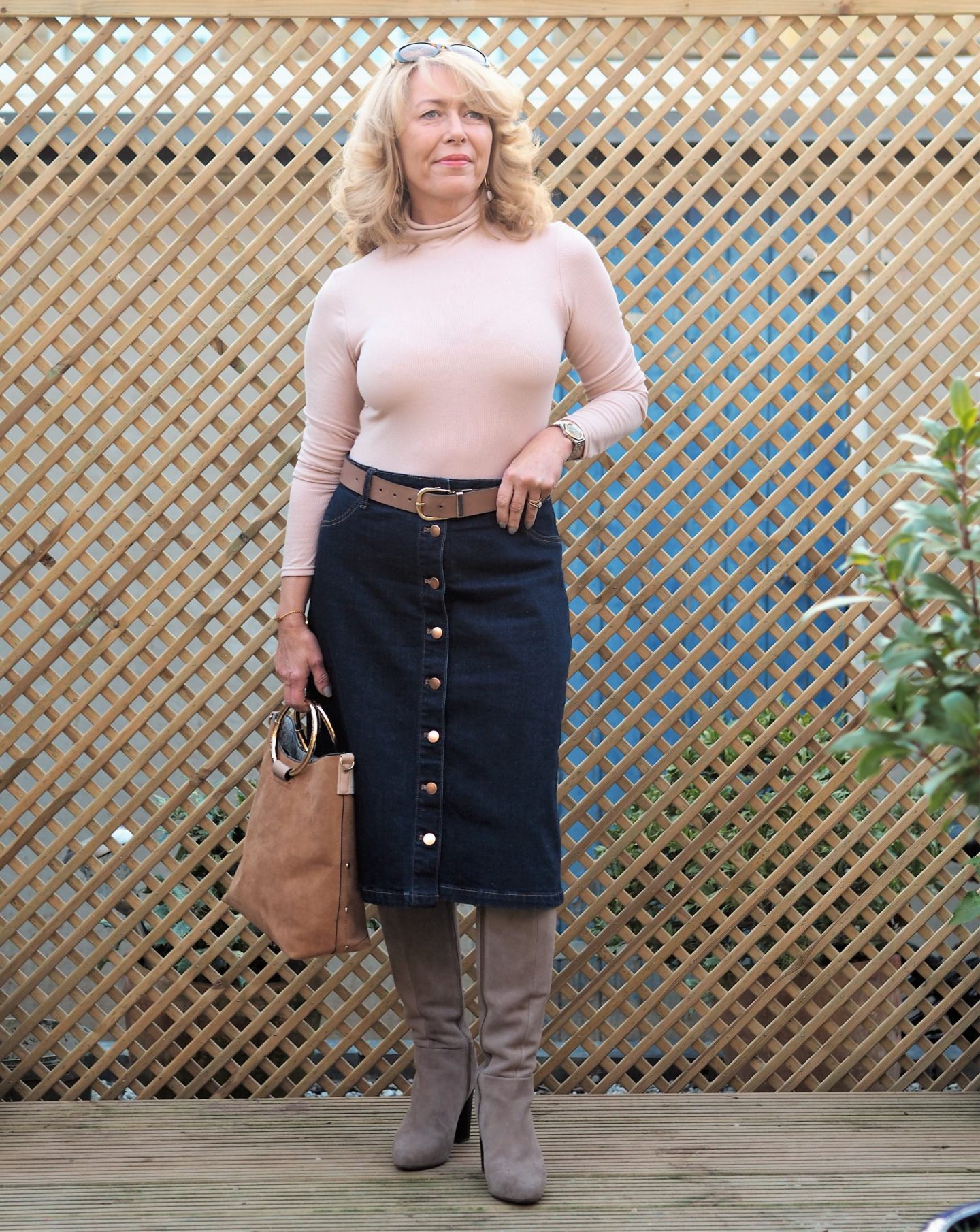 The denim skirt that I featured a couple of weeks ago has been worn so much. I don't know why I haven't had one in my wardrobe for so many years. It is a wardrobe classic, isn't it?
I would be lying if I said I got up and dressed myself up every day. I'm a huge lover of a cosy onesie and that's what I've been wearing mostly since the doctor gave his order when the Coronavirus arrived in the Uk. But when I have got dressed, this skirt is one of my casual favourites.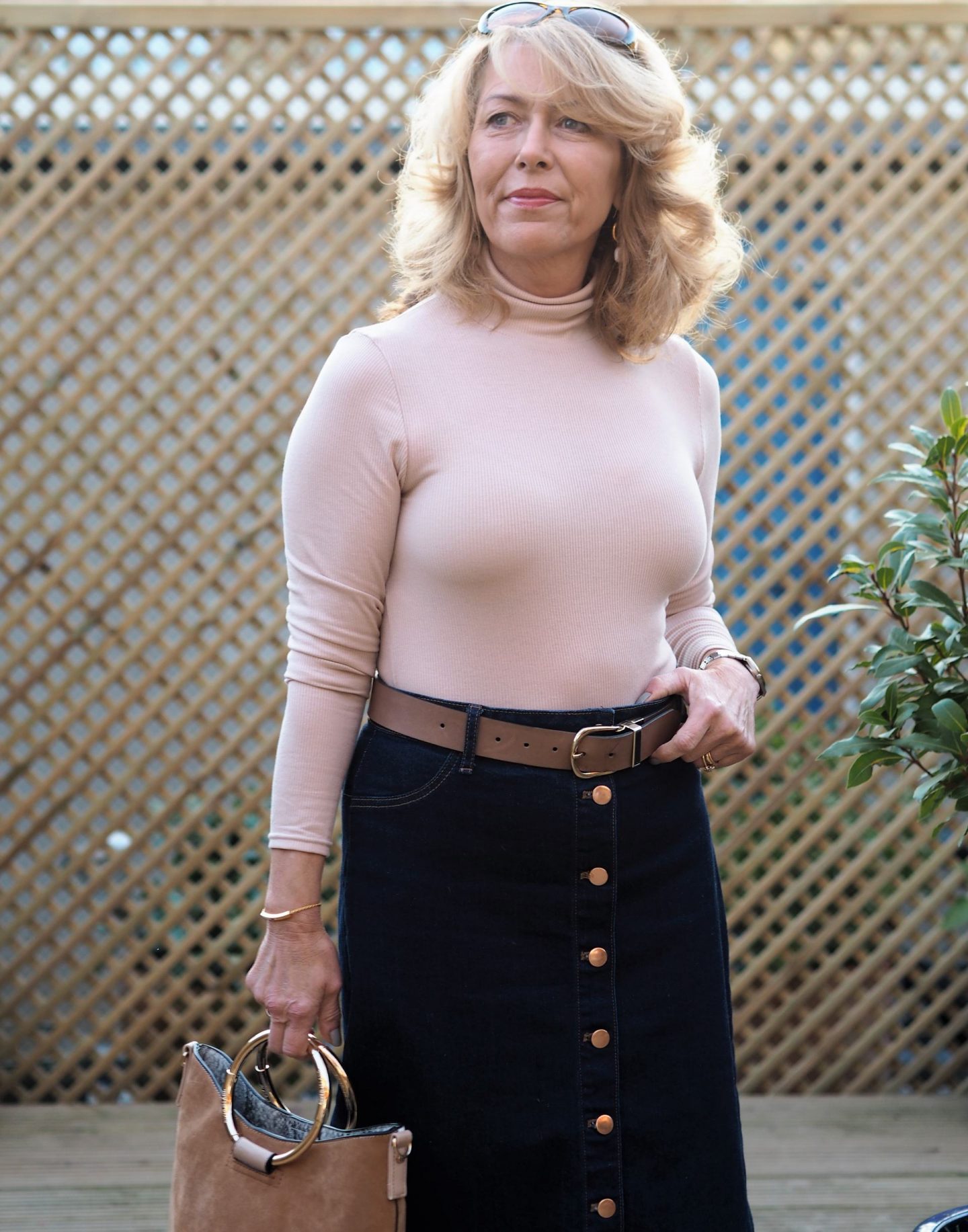 I guess I'm going to have to be a bit firmer on myself as time goes by and make myself get into the habit of getting dressed nearly every day. The top is new from Uk Lingerie. A super-soft lightweight polo neck is perfect for now. This will be great under my blazers when I can go out
I did start looking for some new loungewear and spotted this top and couldn't resist because I love the colour.
A delivery that made me smile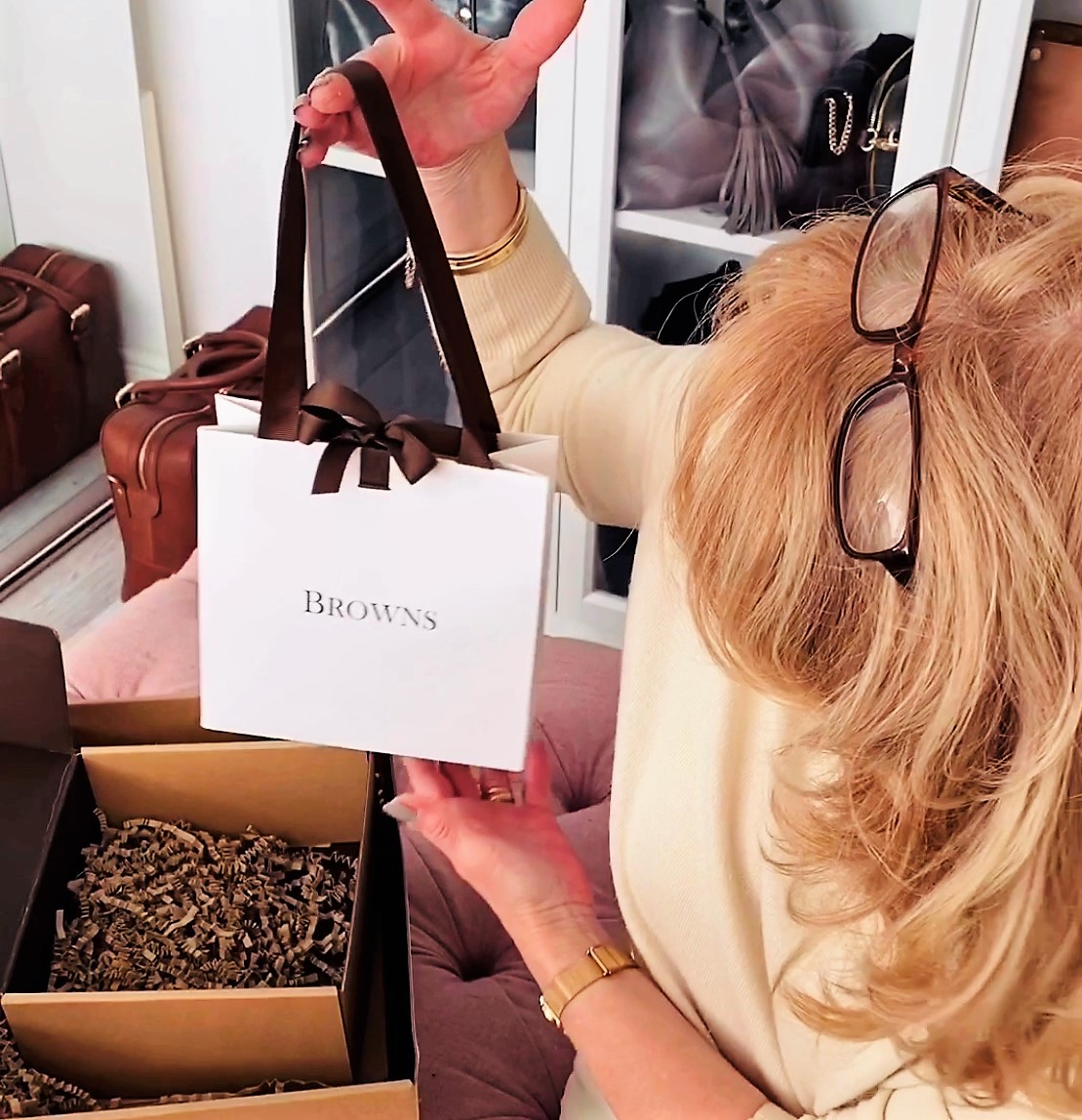 I was gifted two gorgeous items from Browns Family Jewellers. The packaging was really beautiful and it really made me smile. It felt like my birthday!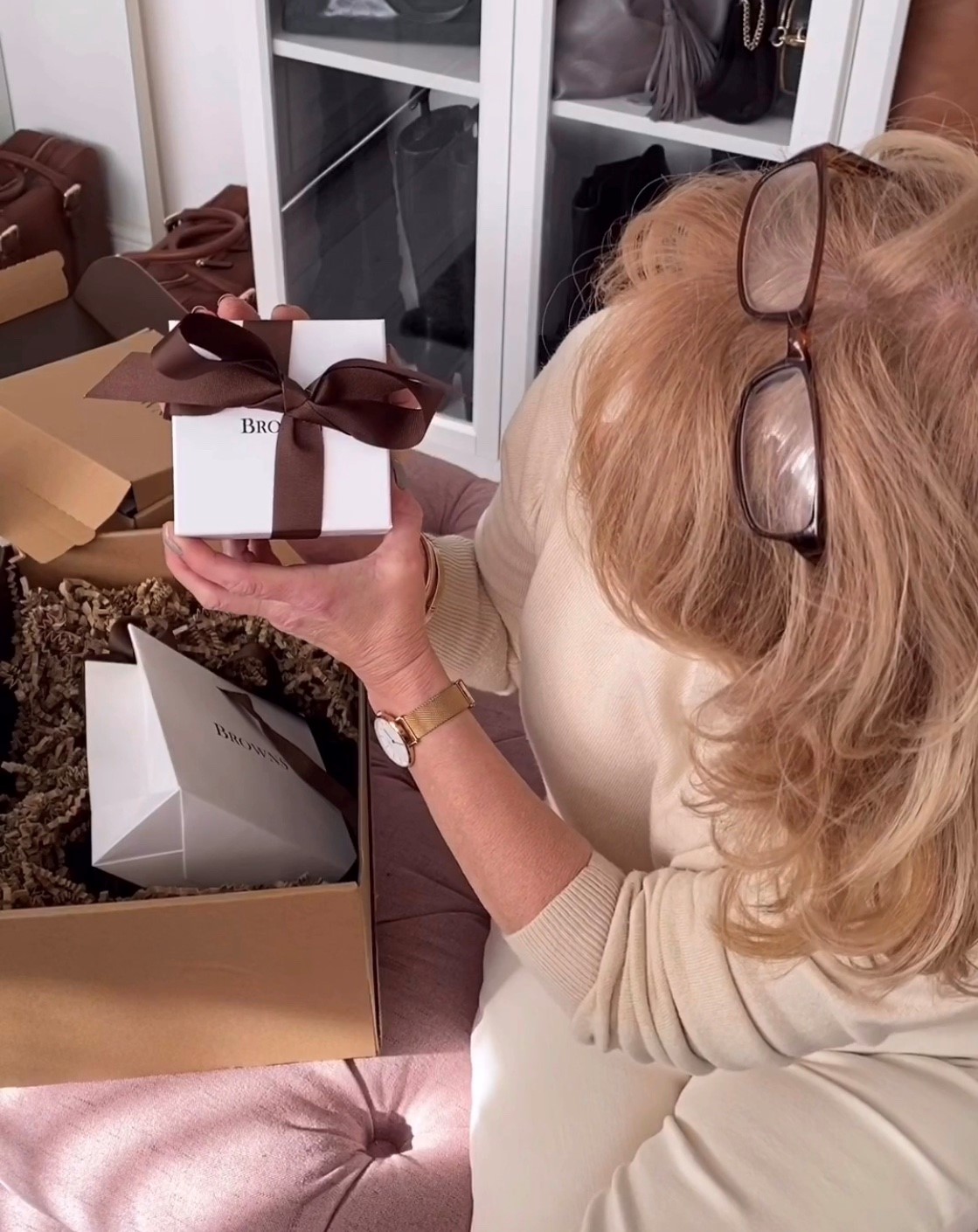 I was so impressed with these items that I filmed a video over on Instagram you can see the unboxing and a good look at these peices on my IGTV.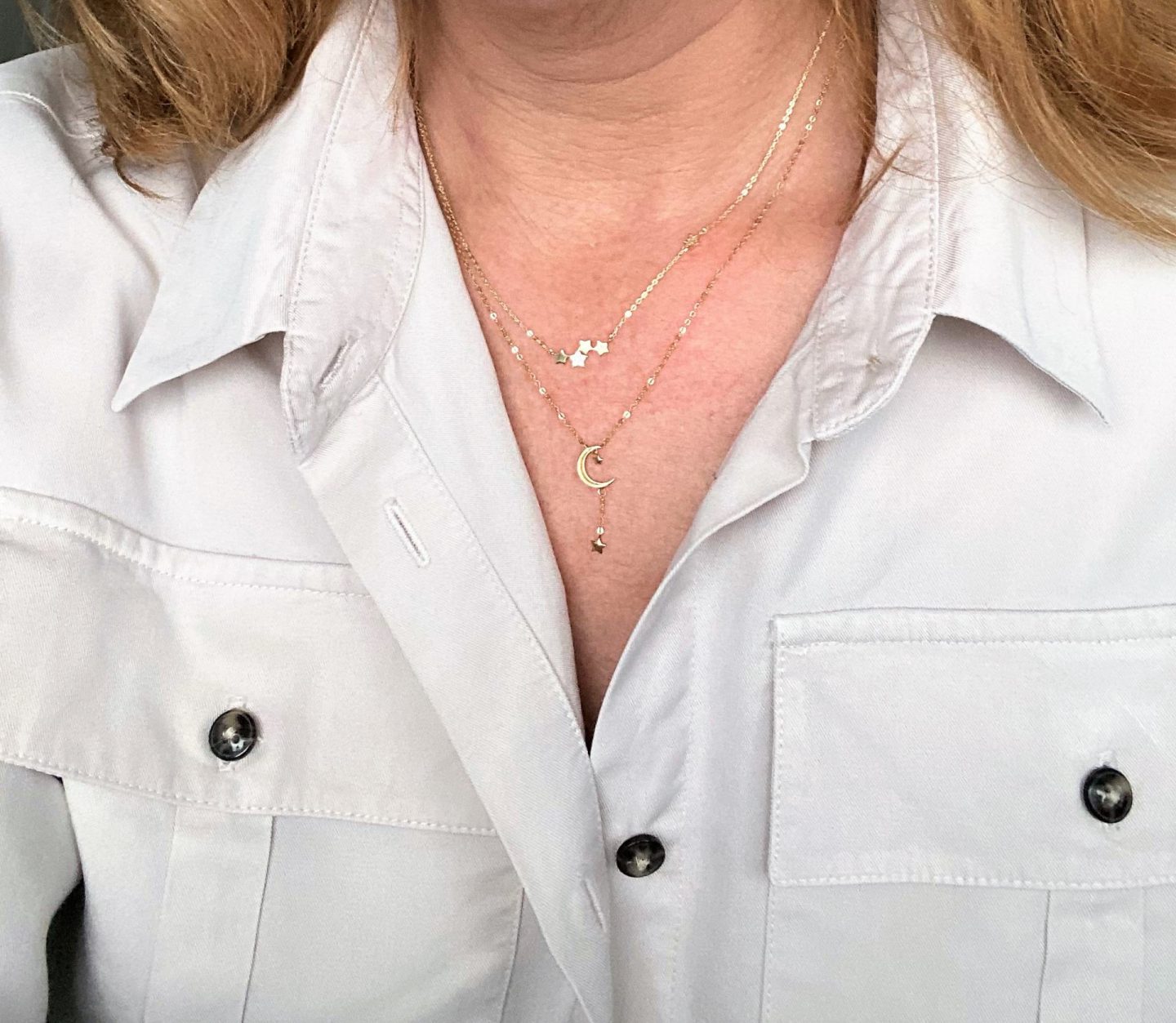 The two necklaces from the Soliel collection are just stunning. 9k gold, light and easy to wear and I just love the designs of them. The stars necklace and the moon necklace were very popular over on Instagram because so many said they loved anything astrological. I love them for just being them!
Browns have some beautiful and different jewellery on their website compared to some jewellers. Worth a look.
In isolation due to the Coronavirus? There's never been a better time for pampering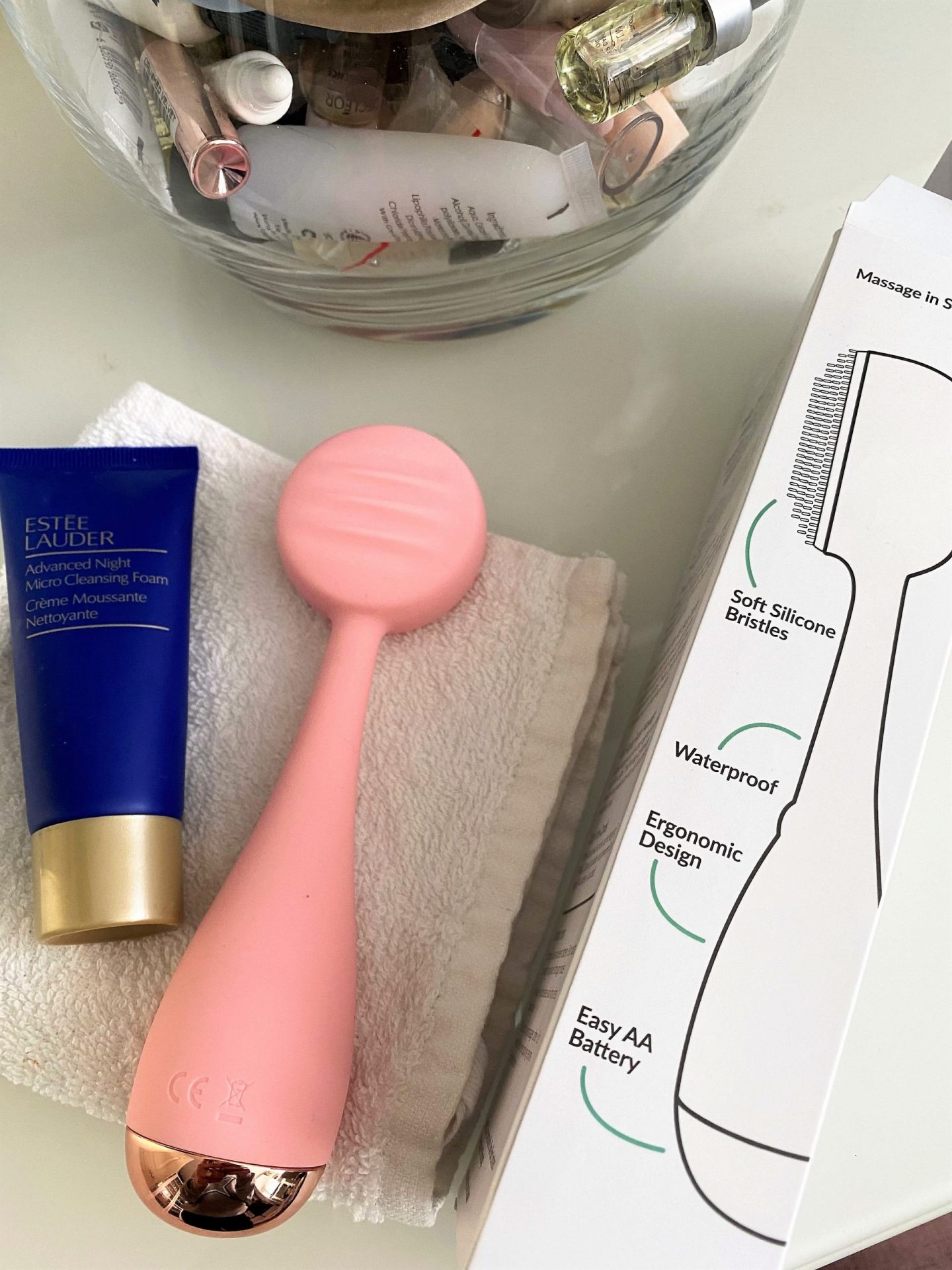 I received this cute handy device from P.M.D it's a cleansing device and I'm really enjoying using it. I need to get more foaming cleanser now! I'm on the hunt for trying something new.
The vibration stimulates collagen as well as deep cleansing. And it's really relaxing to use.
Revolution Pro wows me again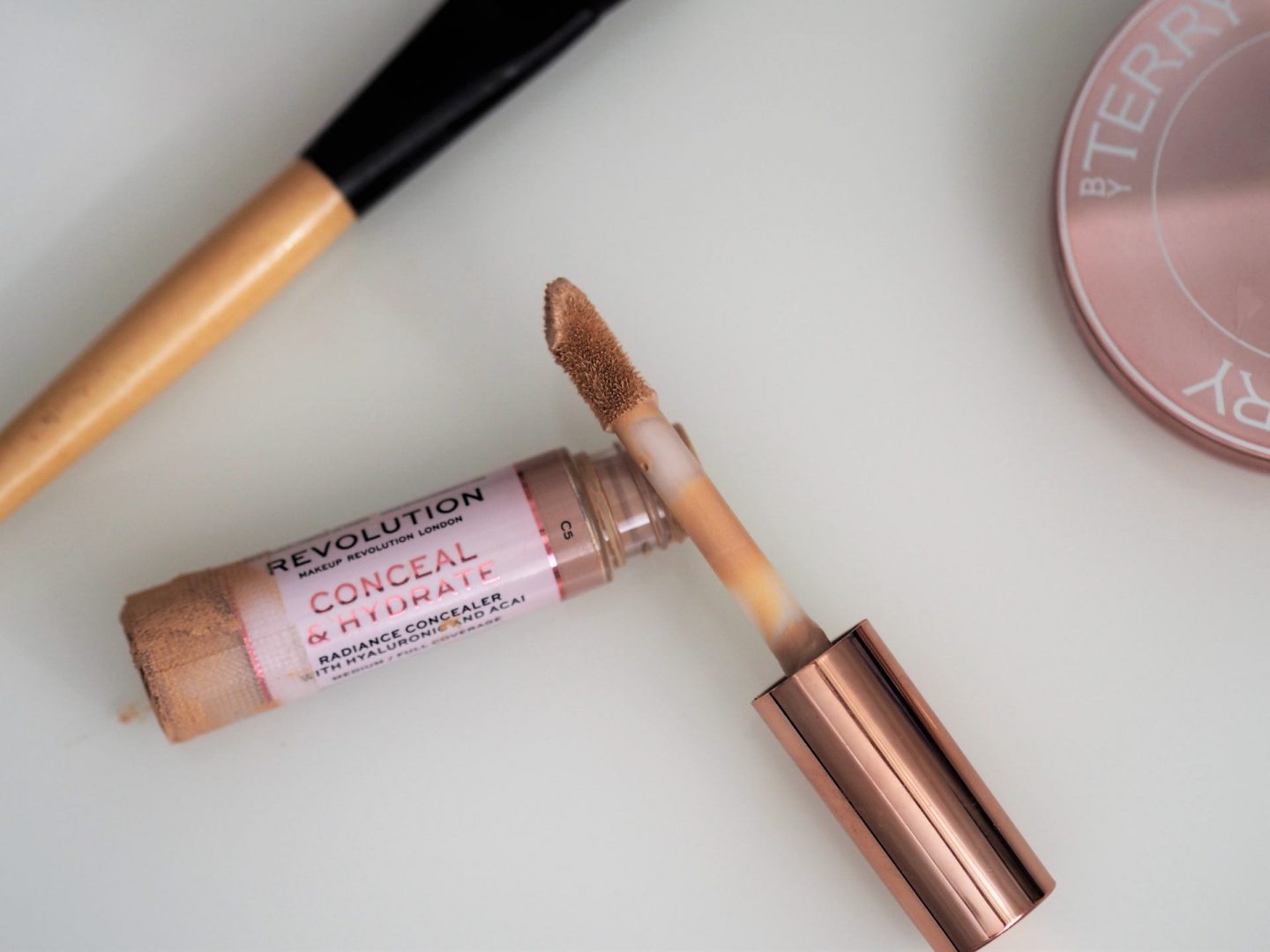 After being so pleased with the results from the Revolution Pro Conceal And Hydrate foundation that I wrote about a while back. I use it daily now and love it. I decided to purchase the Concealer to go with it. I lightened the shade considerably.
The foundation is F10 and this is C5. And I can tell you that the results wowed me just the same. After spending fortunes on makeup through the years I have found this bargain-priced makeup that does the job even better!
It rolled off the unit in my room and I trod on it! I have mended with a plaster for now until I replace it. How's my luck? But at £7.00 it's no pot of gold that I've lost compared to the £25 one I used to buy.
Editing YouTube films whiles away my time
If you want to see my ugly mug first thing in the morning rushing to get ready and then having a try on at Baukjen HQ then click here! I'm desperate to get this channel going and I'd love any support you can give.
What's new in my wardrobe
A look at the new items in my wardrobe and a try on. I'd love to hear what you think of this film. Does it appeal to you? Do you watch vlogs on YouTube?
Please do let me know how you are all coping with the news around the world from this dreadful Coronavirus. Come and chat and keep me from going insane! Keep you and yours safe and well xx
Please be aware that there are affiliate links included in this post at no cost to you if they are clicked on
---
Thank you for stopping by!
Come back for more. Click on the subscribe form below
YOU MAY HAVE A FRIEND THAT'S INTERESTED IN THIS? PLEASE USE THE SHARE BUTTONS
XO LAURIE
Subscribe for the latest updates!