There's a little bit of everything in this post. Teeth cleaning, outfits and a few new beauty treats. But first I wanted to tell you the sad news of my mother-in-law dying. This is the reason I've been out of sync for a couple of weeks.
I can't tell you how hard it has been firstly for Dee. Not being able to be there in the last hours, not being able to see her for closure and then not even being able to visit family for comfort. I'm leaving my weekly vlog where I chat about this more at the end of the post.
Have you had enough of this lock-down and bad news all around the world? Are you feeling positive? Are you doing anything new? I can't wait to get back to normal but it seems like that's going to be a long time away yet. Anyway, let's crack on with what I normally do. This is why I love to blog. It's the best escape.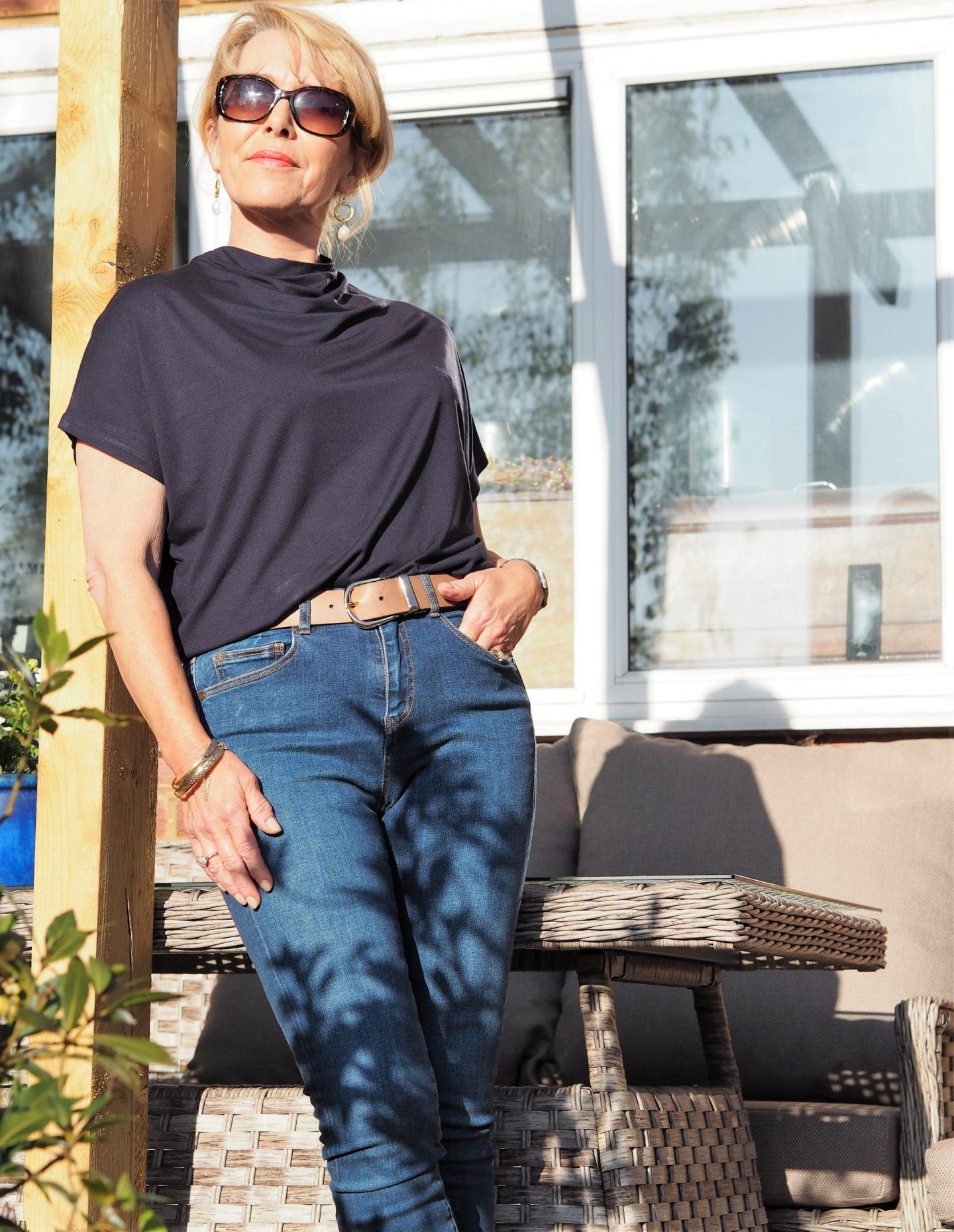 I'm really pleased with this Baukjen Dana T-shirt. I love the high neck and the way it drapes. The material is very light and silky to feel. It's also available in white too. The new summer collection is just beautiful. I want it all! I've just noticed that it's not available in Navy at the moment but keep looking. It will return.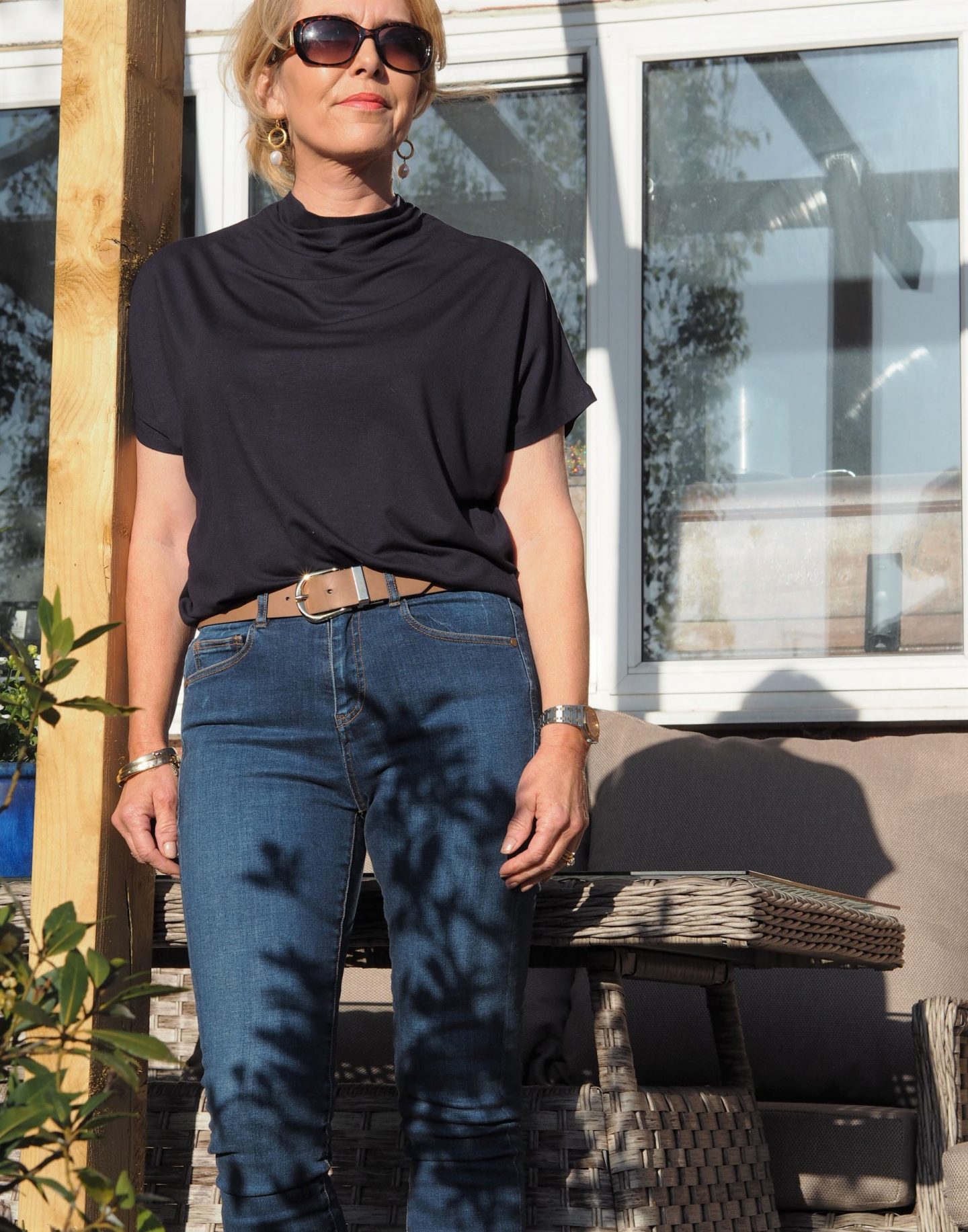 I've paired the Dana T-shirt with my Wren skinny jeans but I think this will work well with the Joley Skirt from a previous post. As I've said before all my Baukjen items seem to inter-twine together and I get so much wear out of all of it.
Baukjen are also giving huge discounts to NHS workers and now making face masks with lovely printed or plain fabrics. Sold out already, they are due in stock in the next couple of weeks. Non-profit making, I think this is a brilliant idea.
Shop The Look
Casual styling all the way. I long to get dressed up and go out!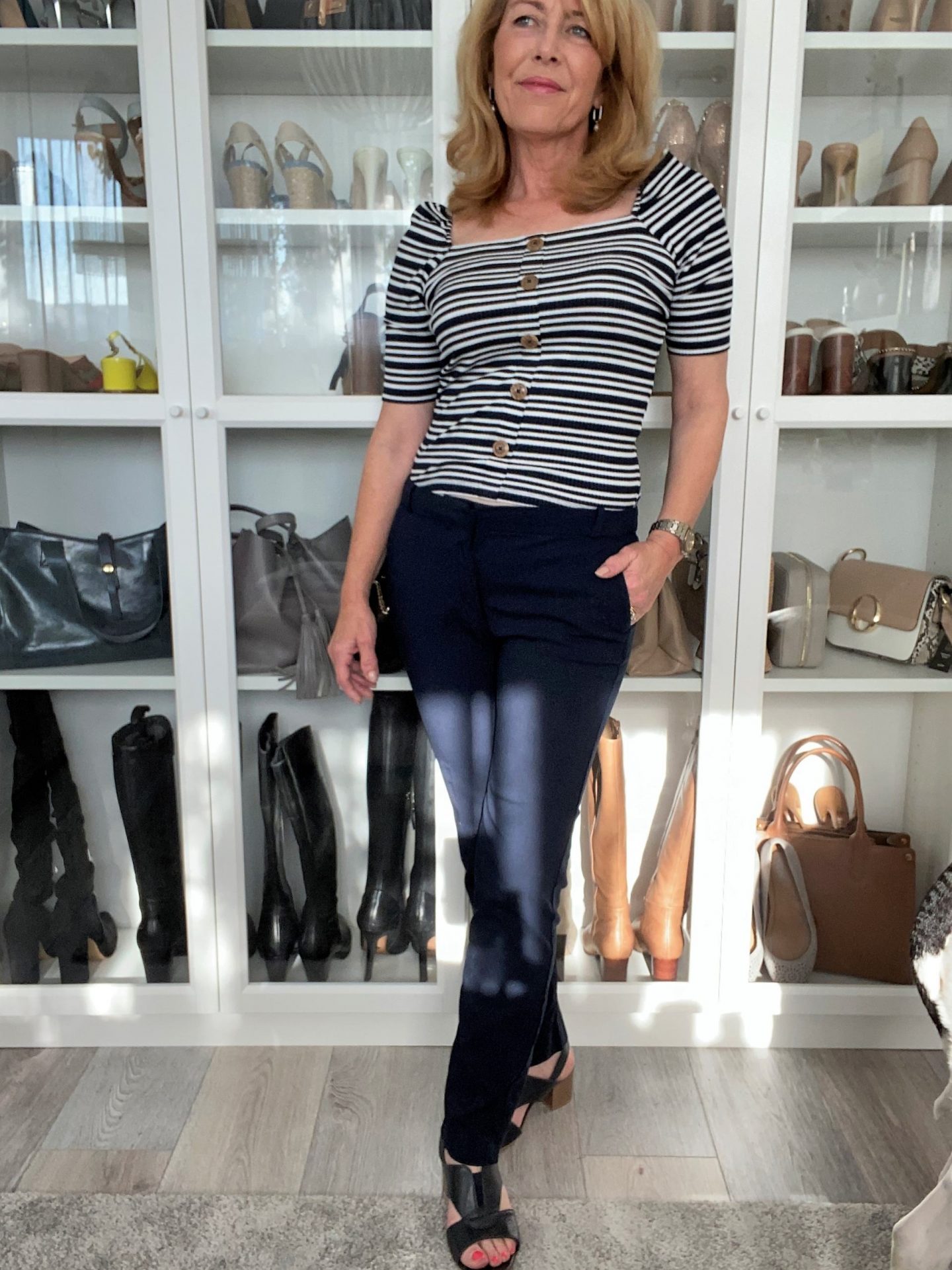 These Navy trousers have been a good addition to my wardrobe. I've been wearing them a lot. Smart/casual and very comfortable. I purchased these from Mango and I'm tempted to get them in the Creamy pink colour. A good price at £29.99
The sandals I've been wearing a lot from VanDal shoes. I'm eyeing up the same pair in pewter. They are so comfortable and are wide fitting. The top is last year from FandF I have added the nearest I could find to it in the shop below.
Shop The Look
A new shirt from Apricot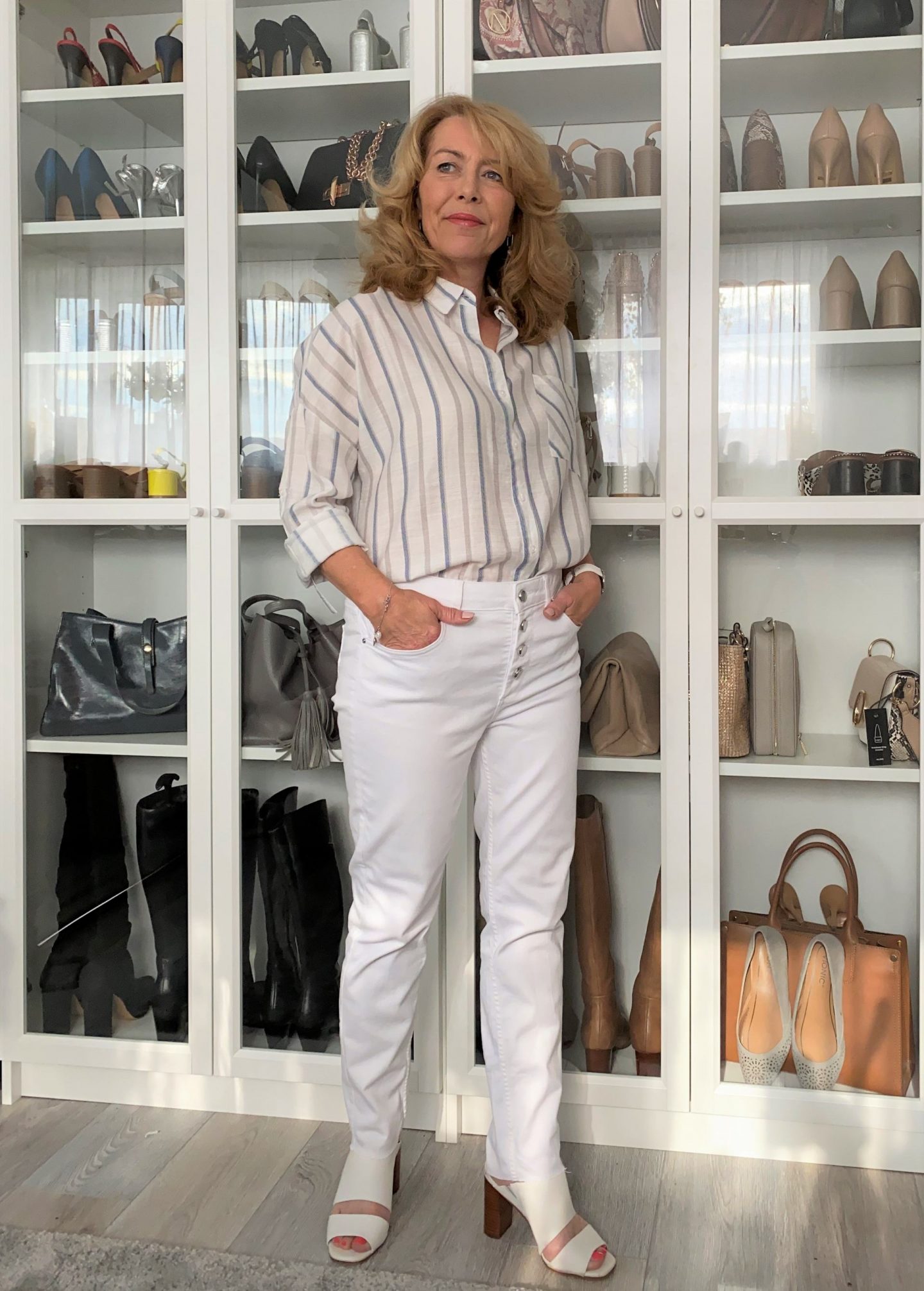 Yep. I'm fed up with indoor and garden photos! I can't wait to be able to get out in the open to take some. We were spoilt with that good weather last week, weren't we? But this week it had to be indoor photos. I love this striped shirt from Apricot. The colours, it's oversized and really comfortable. It's a long style shirt, to wear over leggings or trousers but I prefer it tucked in.
I've paired the shirt with Karen Millen Straight jeans. The denim quality is amazing. I bought these last year and I wish I had sized down one as they are just a little loose on. Karen Millen has a fantastic sale on at the moment. Worth looking at.
Shop The Look
Teeth cleaning. Something I was sceptical about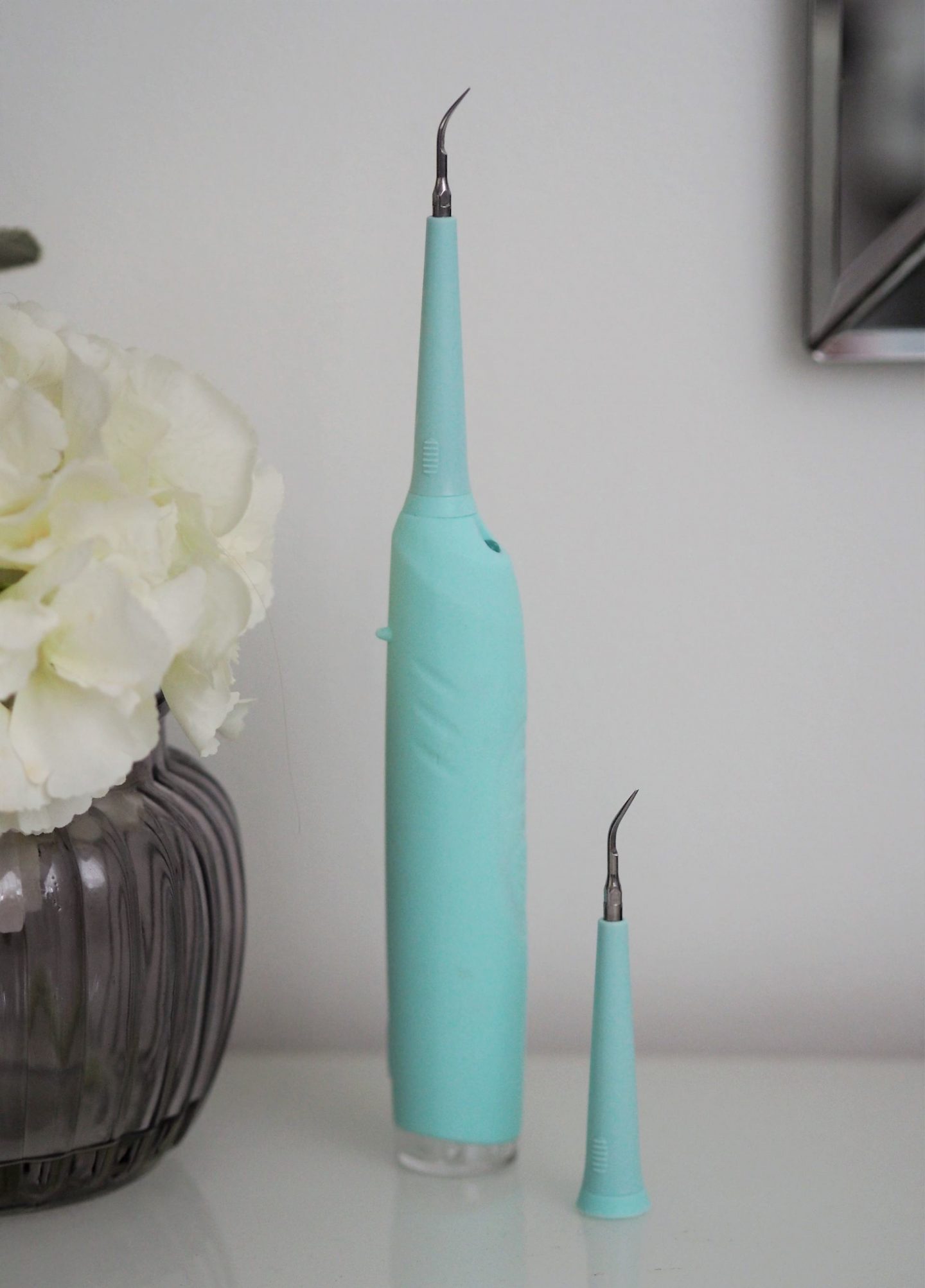 I was long overdue for my regular visit to my dentist before this lock-down. Being a heavy tea drinker and crooked teeth on my lower set I always get a dark line build up between them. Going to the dentist for my regular teeth cleaning is obviously out of the question.
I recently saw this on my Facebook and thought how good it looked. I must admit I thought I could be buying a load of rubbish but decided to risk it. I needed my teeth cleaning desperately and I can't use any of the teeth cleaning kits.
Within five minutes of using it, all my plaque and staining had gone. So easy to use, the plaque and staining are removed by vibration, just like at the dentist. Not at all painful like it can be at the dentist. I used my magnifying mirror and rested my elbow on a unit for steadying my hand. I am very impressed! I thought I'd mention it in case any of you have the same problem as me.
Relaxing using the Espa Pulse Point Rollerball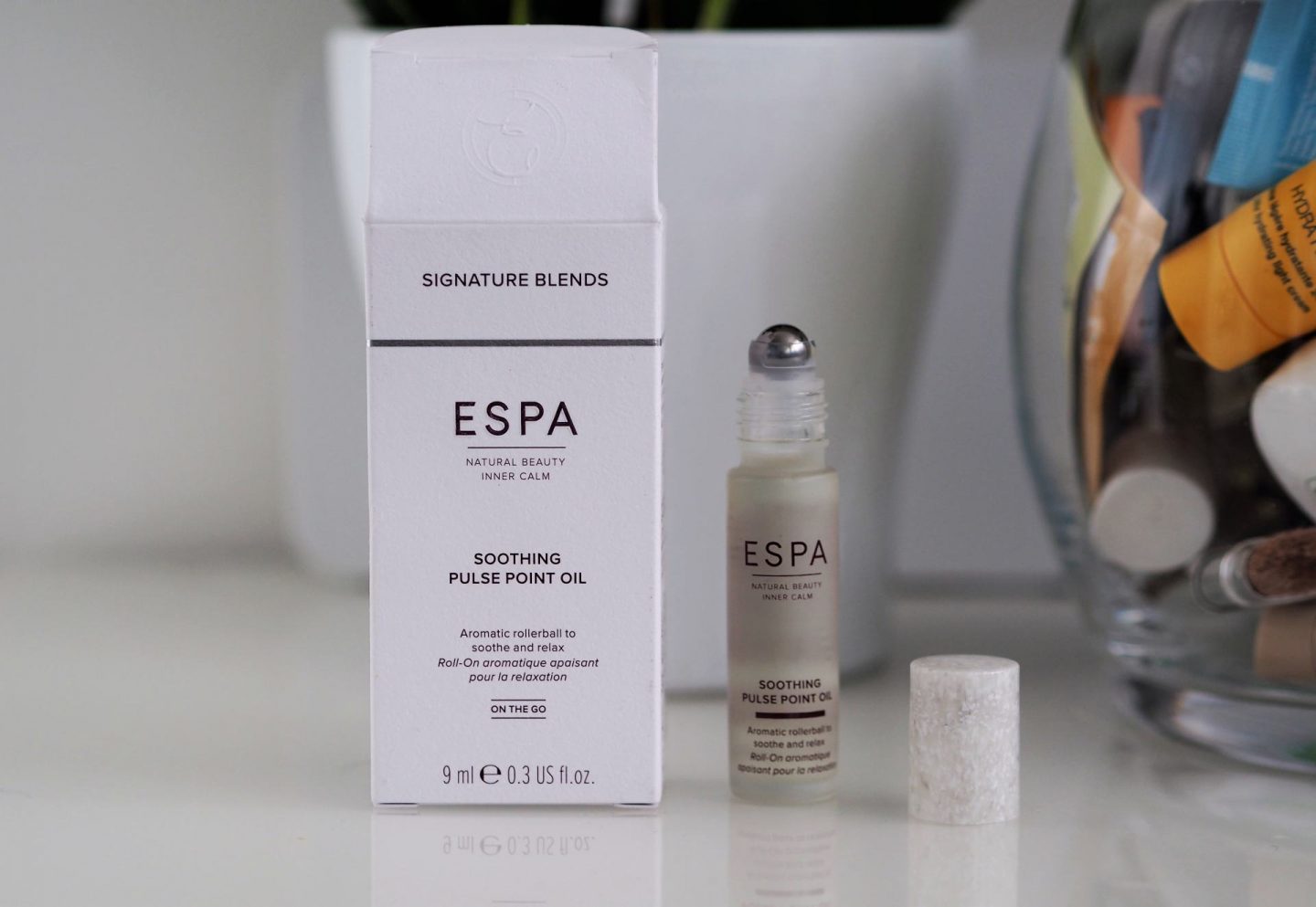 Have you been feeling anxious or panicky during this lock-down? If I said no I'd be lying. I have actually had a couple of full blown panic attacks and I haven't suffered from those for around ten years.
I learned my way out of full blown panic attacks through meditation. It was the best gift a therapist that I was seeing gave me and it still works today if practised regularly. Something I haven't needed to do for some time because I haven't suffered from panic attacks for so long.
The lovely team at Espa asked me if I'd like to try one of their Soothing Pulse point oils. There are a few to choose from, energising, positivity, restoring and the soothing one that I have chosen.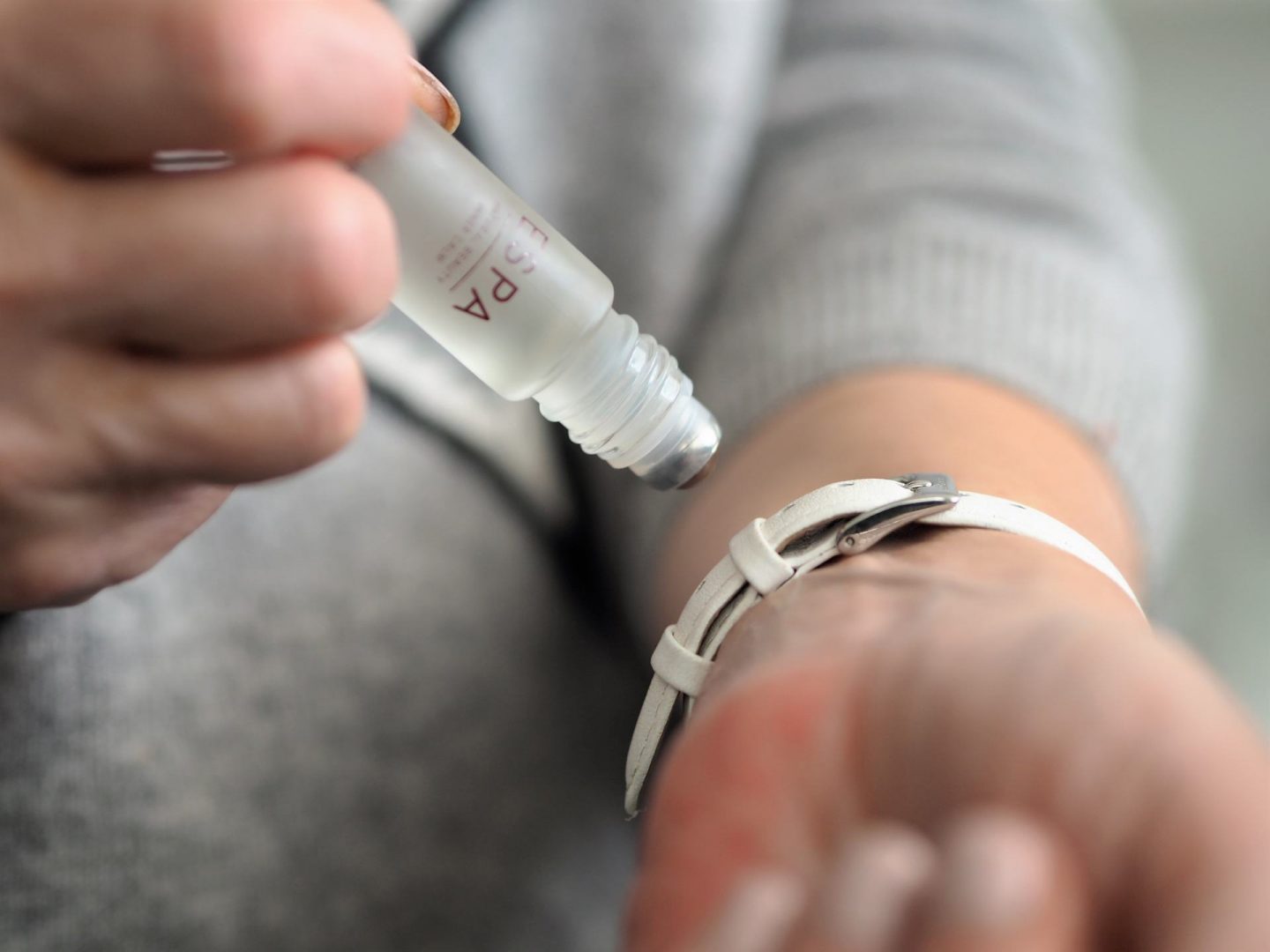 This smells beautiful. Very much like the brilliant ProBiome moisturiser that I rave about. ( if you want a good moisturiser this is one of the best) Have you read the post about it? The smell is very similar, containing Rose geranium, frankincense, Myrhh and Sandalwood.
I've been using it on my pulse points in the morning and just before bed. A few deep sniffs, it's gorgeous. Sends me to a happier place, calm and relaxed.
Nail varnish hues. Nude like my wardrobe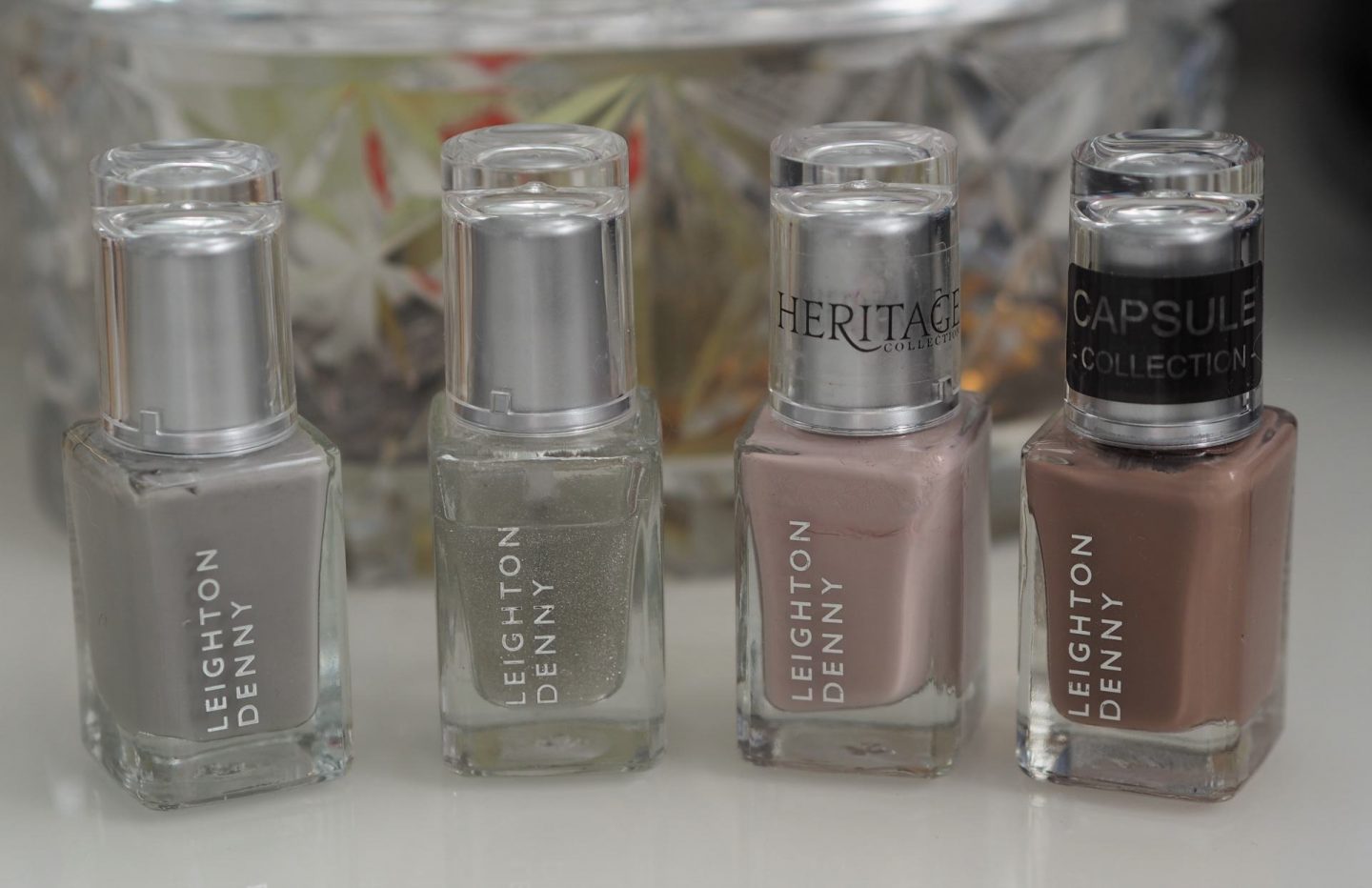 I'm not a lover of Gel polish. Having to take all that time at the beauticians to get them done is not me. I don't like how they starve the nails of oxygen. I've had them before and my nails were like paper for months. I do use a gel top-coat though. It's by Rimmel and works with all varnishes. It's not as long-wearing as a salon gel but it's pretty hardwearing considering.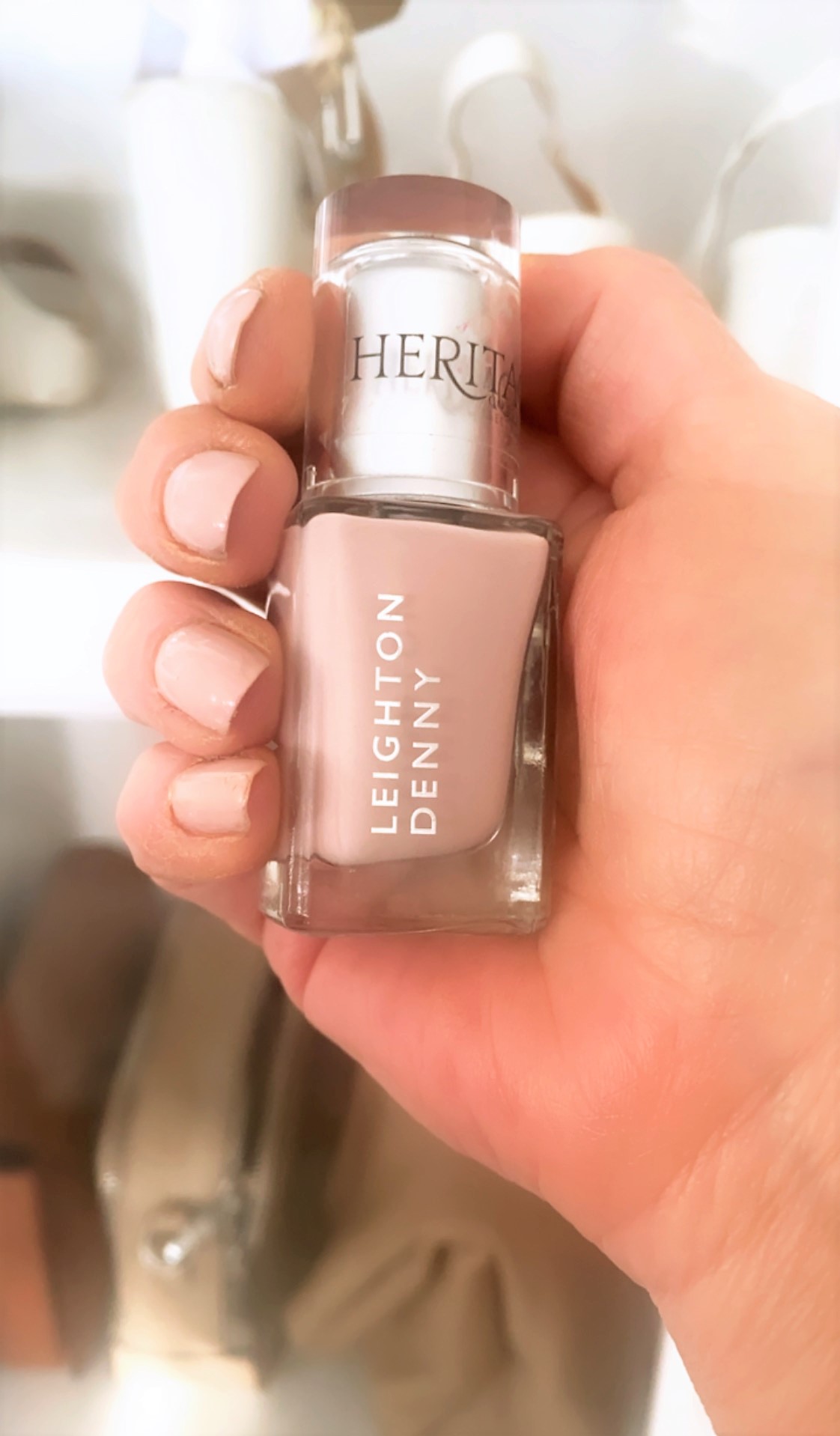 I paint my nails once or twice a week and I love all the nude hues, beige tones, greys and browns. This one above is called Tea For Two part of the heritage collection and I really like it.
A new vlog. You need to grab a cuppa for this one!
I hope you can pop over and let me know what you think. I'm aiming at getting a least one vlog out a week. What would you like to see? Or what would you like to know? Maybe I could do a Q&A?
Keep you and yours safe and well xx
Please be aware that there are affiliate links included in this post at no cost to you if they are clicked on
---
Thank you for stopping by!
Come back for more. Click on the subscribe form below
YOU MAY HAVE A FRIEND THAT'S INTERESTED IN THIS? PLEASE USE THE SHARE BUTTONS
XO LAURIE
Subscribe for the latest updates!