I rarely win anything. I did win an item of clothing from Wallis once around five years ago via Twitter and that surprised me greatly. I remember being over the moon with that.
If you're a regular visitor to Instagram (who isn't?) you often see these "tag" competitions and if it's something you like, tag someone else you know and you might, just might be in the chance of a win.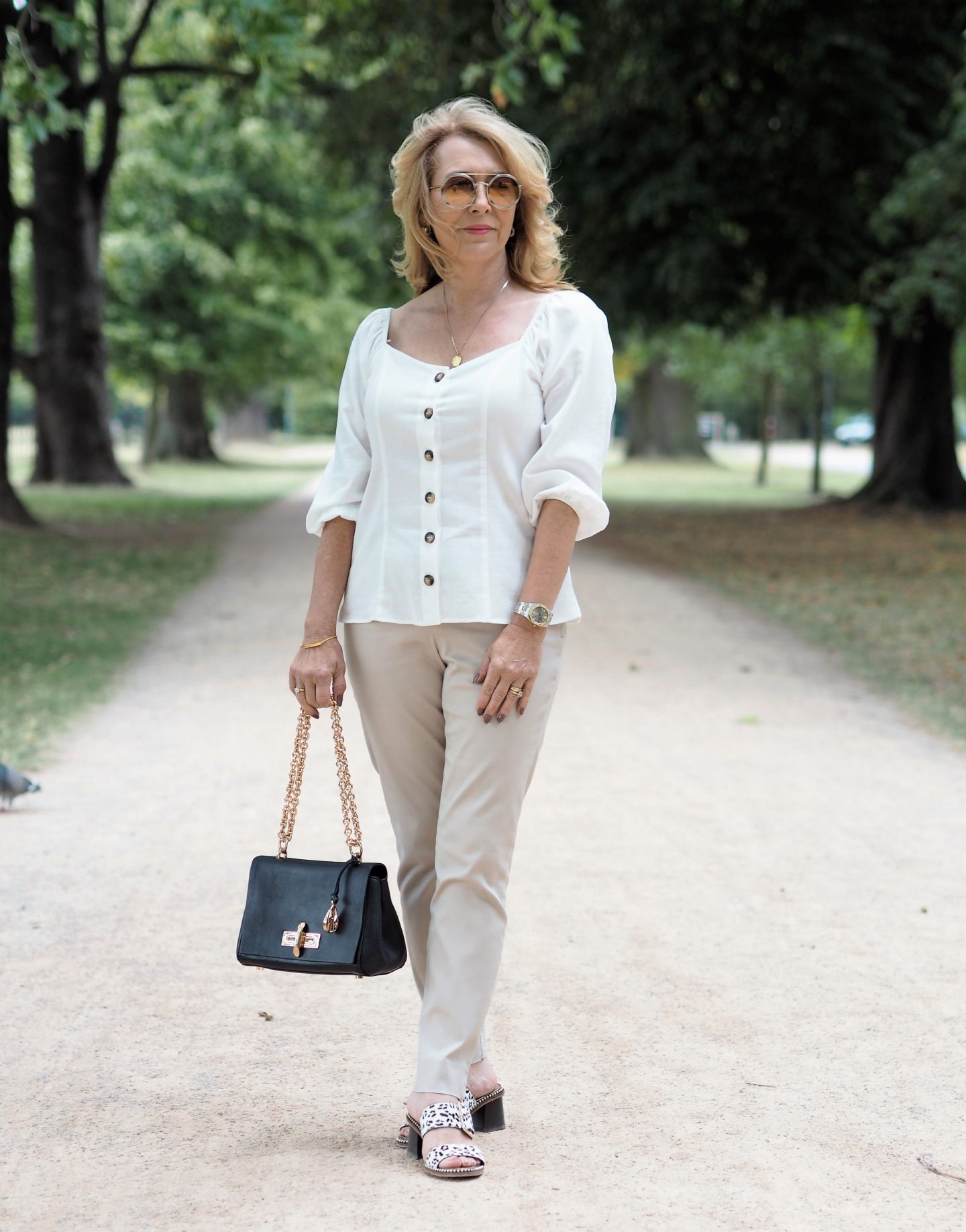 On this particular occasion, it was one of my favourite young influencers Josie Fear of Fashion Mumblr that was running a competition for Amanda Wakeley.
I actually won! You never think it's going to happen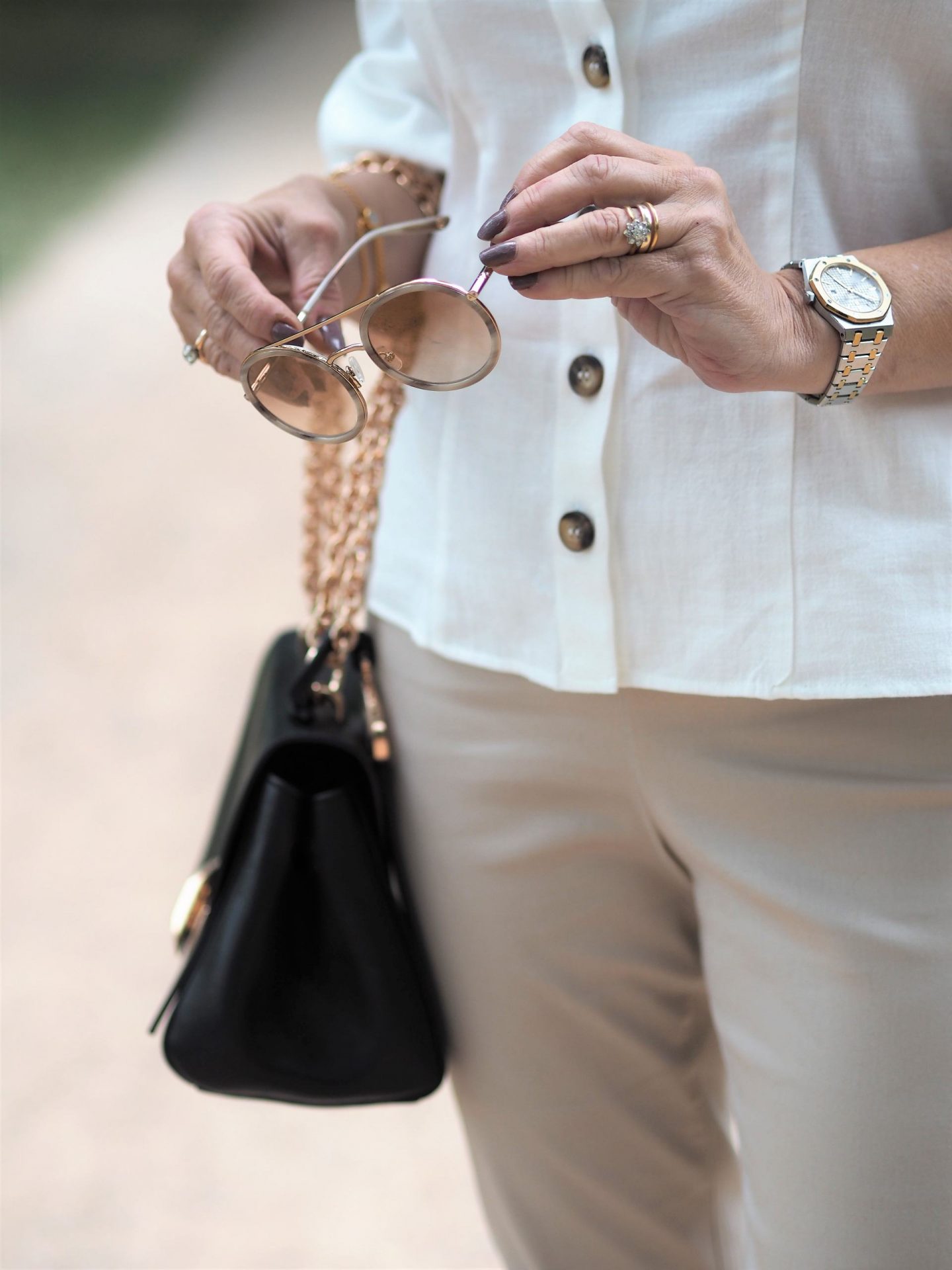 When I received the message from Josie that I had actually won you could have blown me over! Available to win was these stunning Portabello Amanda Wakeley sunglasses.
I liked them as soon as I saw them because they aren't overly large, I love the colour (a light tortoiseshell rim) and light coloured lenses. Rose gold hardware to finish, They have a lux look all over them.
Double win!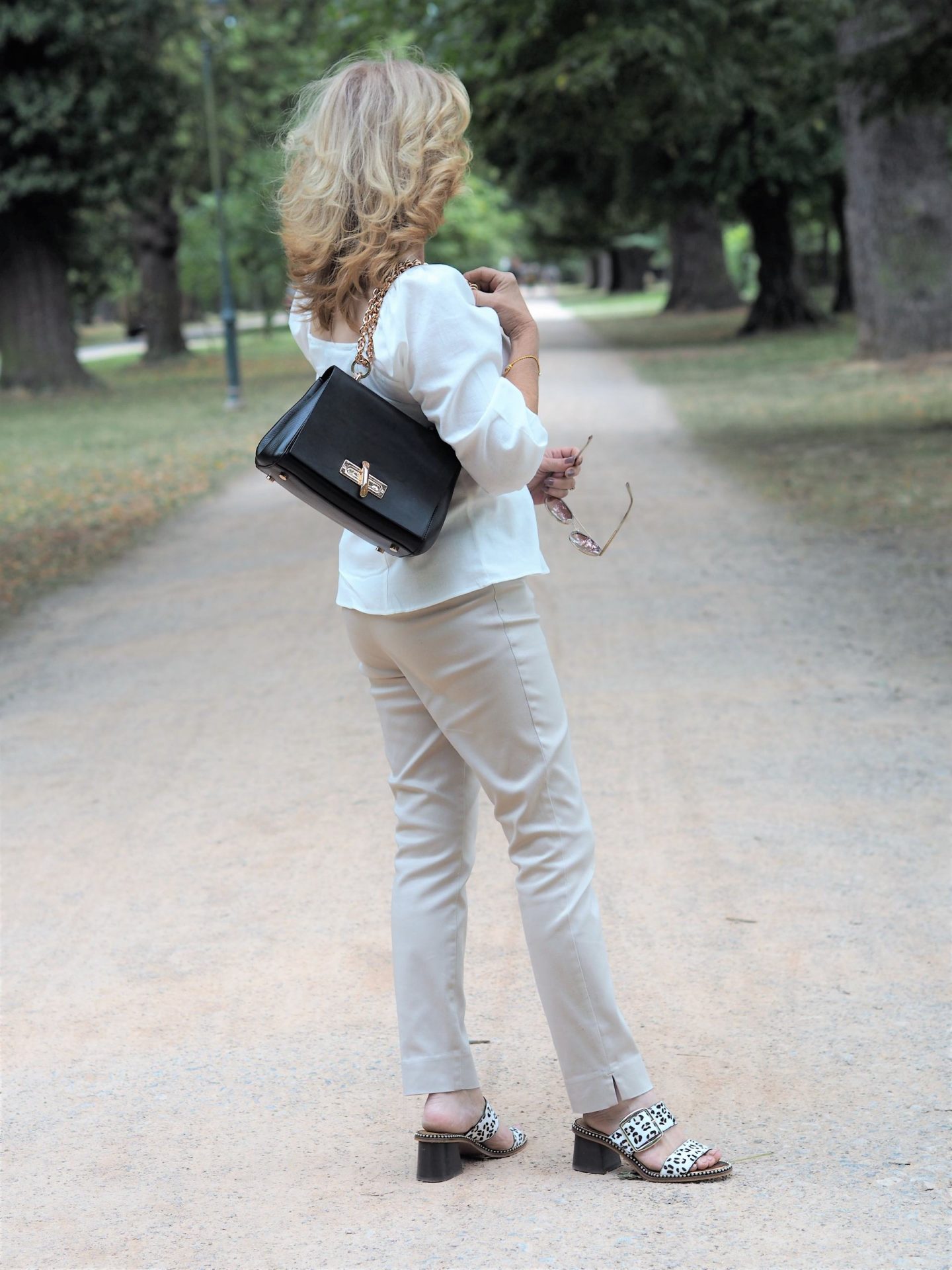 On receiving the email from the Amanda Wakeley team regarding my win, I was also given a code for a two hundred pound voucher. Now I didn't realise that this was part of the winnings and you can imagine how excited I was at this point!
I scoured the Amanda Wakeley site for a while. I wanted to spend my voucher wisely. I've always been a huge fan of Amanda's classic clean-lined style and it wasn't long before I was literally dribbling over my PC!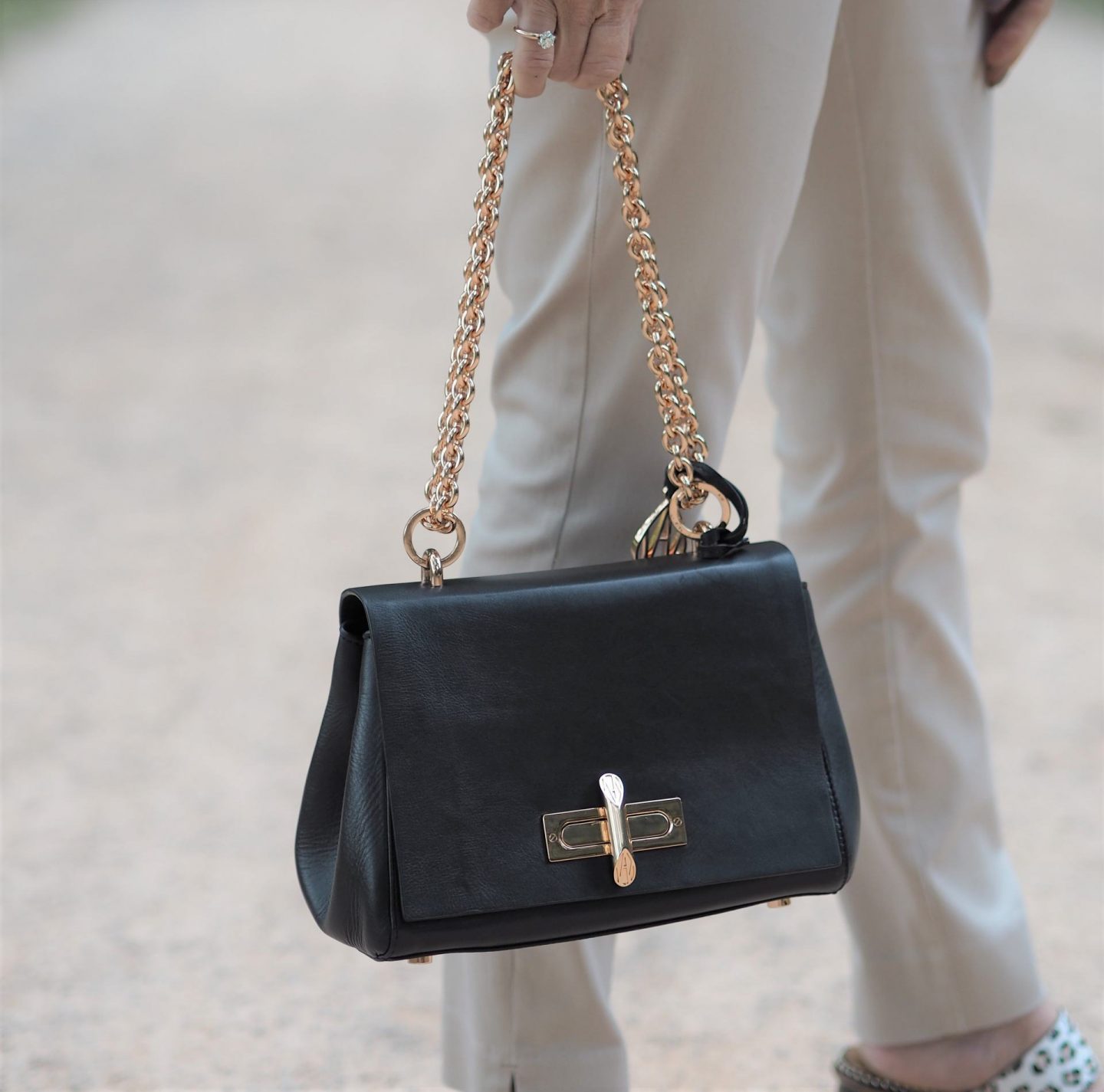 I chose the Redmayne handbag. This is from The Loft. An outlet store on the website. Things were a little out of my price bracket! But I will say, there are some beautiful items on The Loft page. I very nearly went for this gorgeous watch and I thought the price was very good.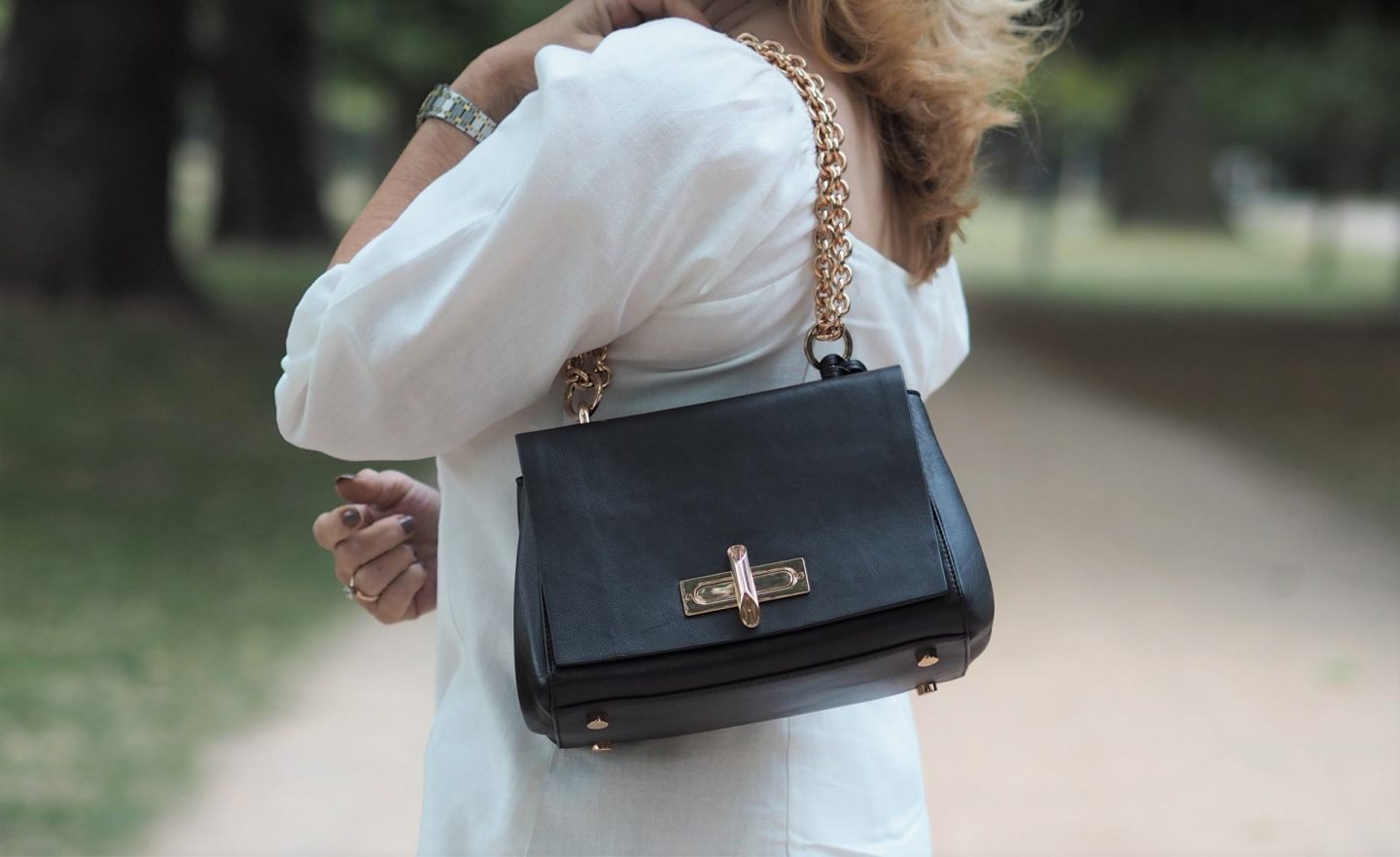 The leather is butter soft and I love the gold hardware. All the quality that you would expect from this famous brand. It's got the feet on the bottom for protection and the bag inside is actually very roomy.
The Redmayne handbag was a very good price at £235.00 You could pay that for an unknown bag in many a store nowadays. I think I chose well and I'm so pleased with it. I've needed a good looking Black bag for some time.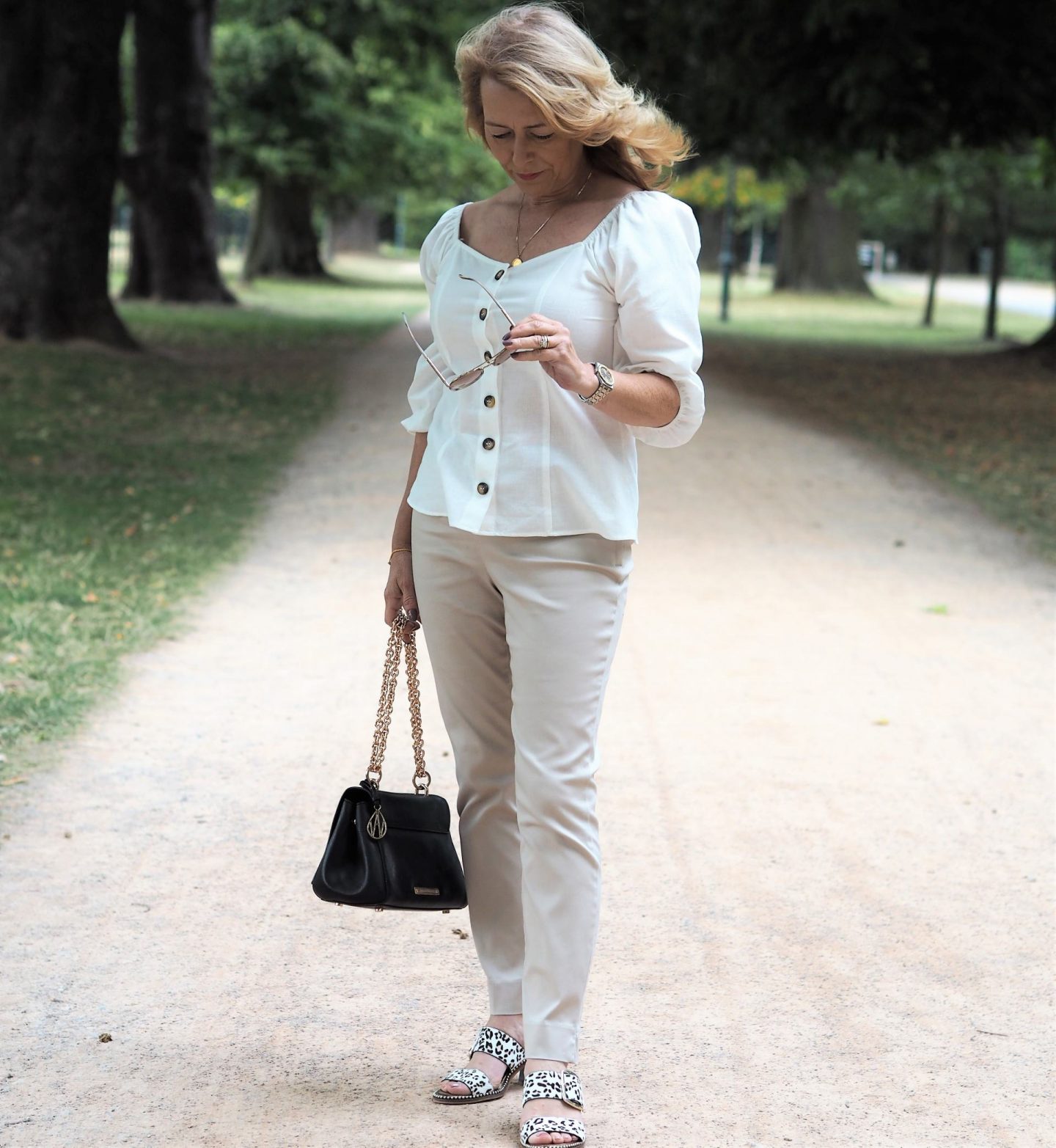 So the sunglasses and handbag cost me just £35.00 I'm very happy! So next time you spot that competition on Instagram and it's something that you really like, it might just be worth getting involved rather than scrolling through like I normally do.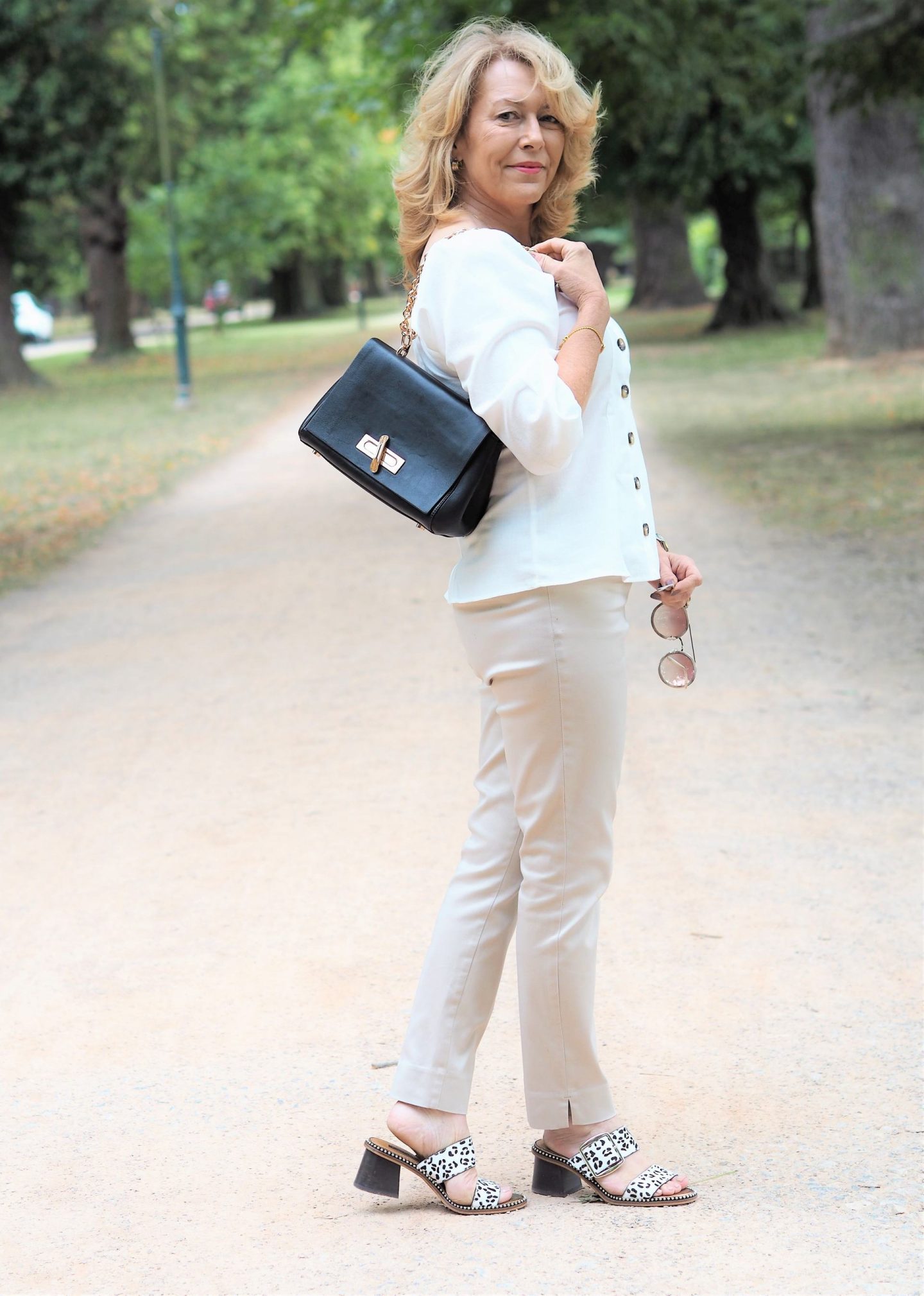 The outfit details – The top I bought in the F&F sale for £7 I wanted to try out this square neckline with the puff sleeves. I've linked similar below and I know I will wear this again next year. Have you found some bargains in the sales?
The trousers I bought a while ago from H&M at £12.00 They come in so many different colours and I will be buying more of these. I did size up one size as I found they came up very small. The mules were a sale find from River island. The wide fit is sooo comfortable. I've linked what's available below.
Shop The Look
Shop The Look
Thank you for stopping by!
Receive every post by clicking subscribe on the right-hand side.
You May have a friend that's interested in this? Please use the share buttons
Xo Laurie
Subscribe for the latest updates!