Could we have asked for better weather over the Easter holiday? It was so lovely I decided to take some time out and make the most of it. Something I don't often do but I stayed away from social media for four whole days more or less.
Just the thought of getting into some proper summer wear and sandals excited me. These new Blaire sandals from Vionic Uk have been staring at me, teasing me on a daily basis. And I've been so looking forward to sharing them with you all.
This summer will be all about me and Blaire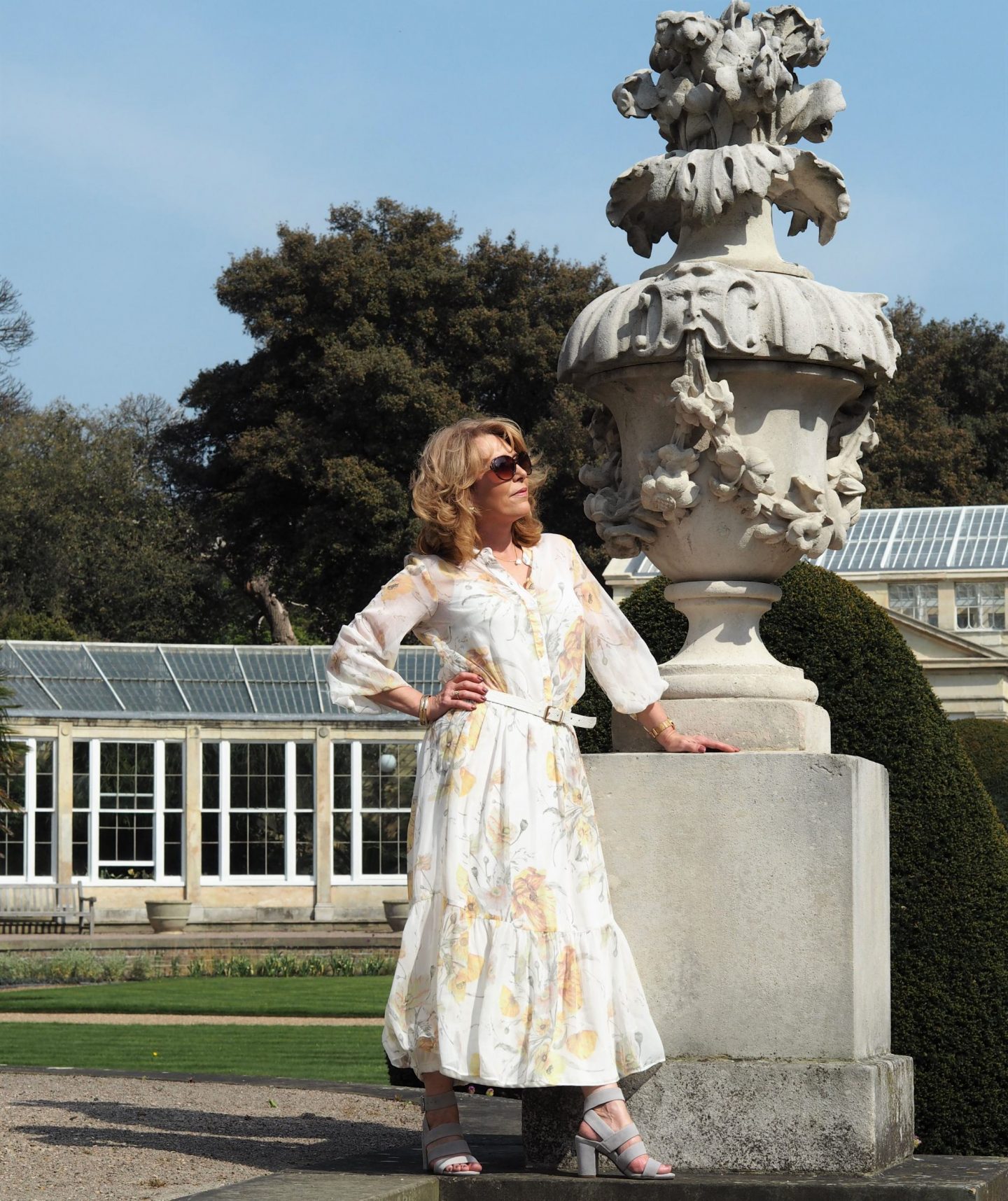 I've been posting my sandals and pumps from last years Vionic collection on my stories and Instagram. It's good to be out of the ankle boots and feel some air to those tootsies! My sandals from last year are still like new and like slippers on my feet.
As soon as I was offered a choice from the new SS19 collection I knew as soon as I saw the Blaire sandals that they were "the ones!"
A glorious day for a walk in my favourite park – testing the Blaire for comfort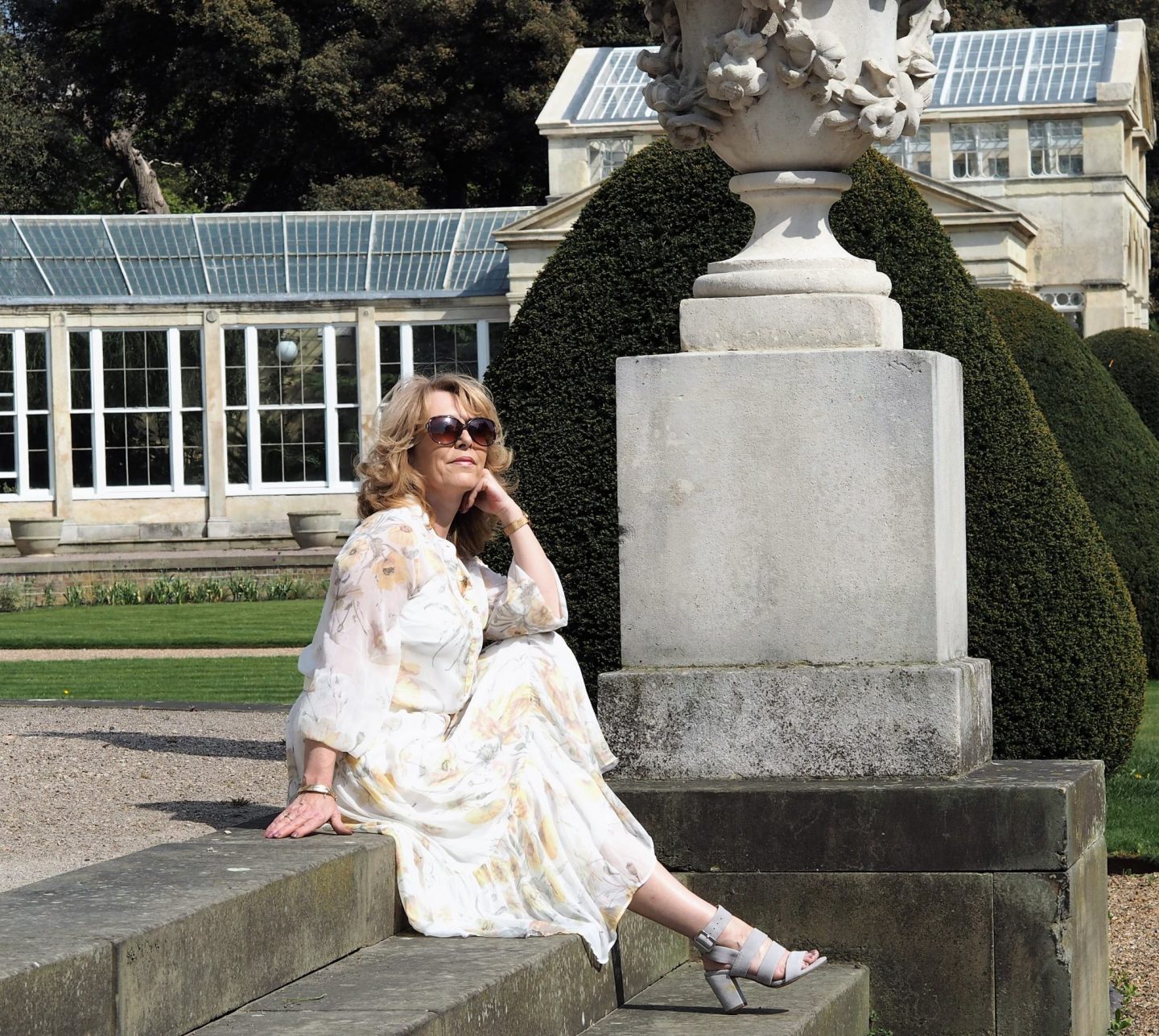 Gorgeous soft suede in the colour of Light Grey was my choice. A neutral shade that will work well with my summer wardrobe. especially my pastel pinks and blues that I'm fond of collecting.
The Blaire is also available in snakeskin, Rose and Black. I worried a little about the width on the straps. I have small but wide feet and it turns out that these have ample room. It does actually state on the website that this design isn't suited for the narrow foot.
A contoured inner, just like all my other Vionic shoes/boots that I wear for that special support. Famed for their comfort and relieving heel pain, plus helping with posture. (you can read why they are so good here )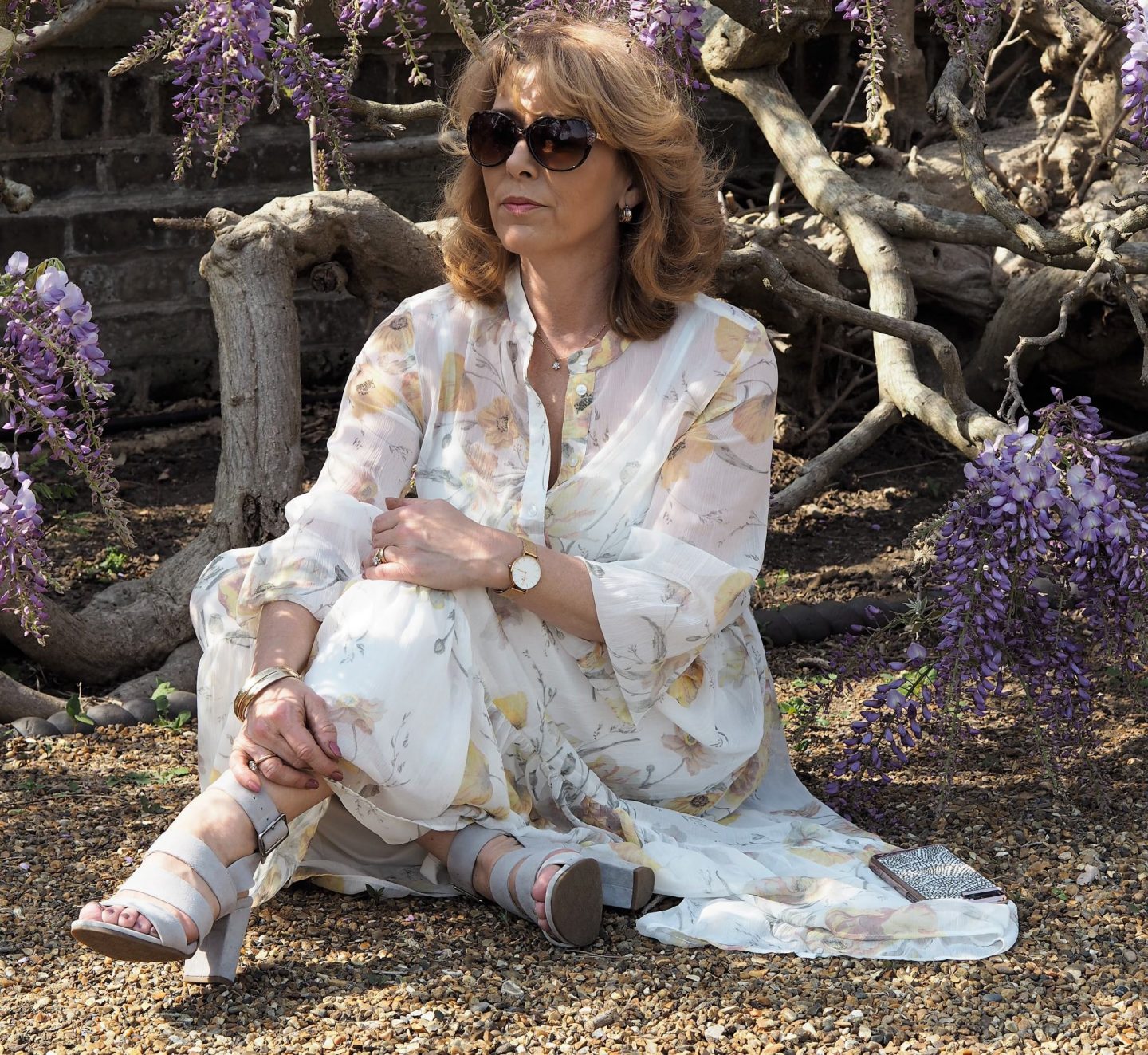 I just had to get a shot of this beautiful wisteria. Often seen dangling from the front porches of a house, this low bush full of flower in the park took my breath away. I wanted to take some photos for my stories but there were already young girls already taking turns to take shots for their "grams"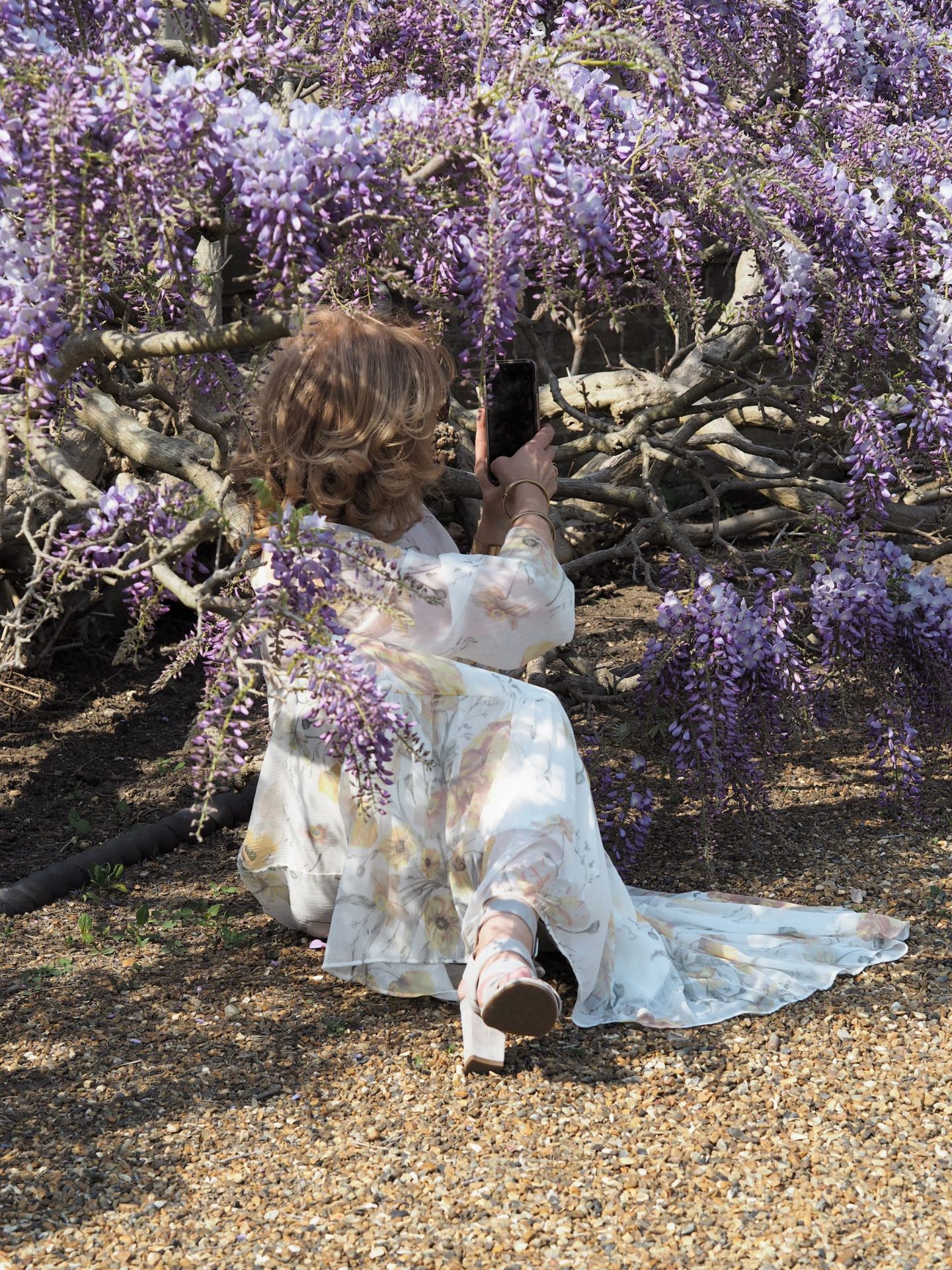 After taking some photos we sat there for some time. People watching. I've never seen the private gardens at Syon Park so busy ever! I normally come here midweek when everyone is at work and have the gardens more or less to myself, although there's always a film crew filming something or other. It's a really beautiful place to visit though.
The dress
[lookbook id="3610″ show-legend="true" show-desc="true" show-reveal="true"]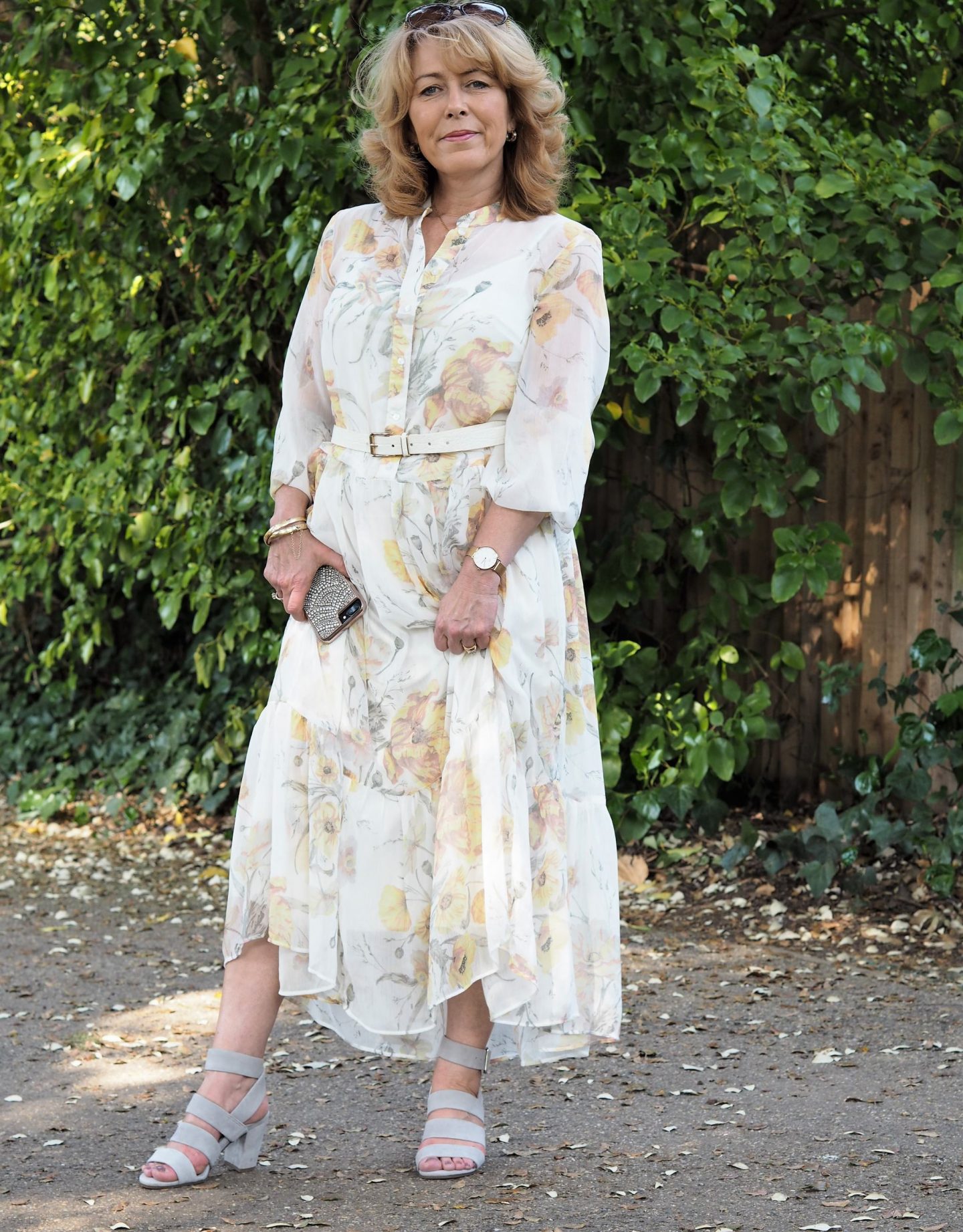 The dress is from the new collection from the Conscious range at H&M I spotted it in store and fell for it's floral design and floaty feel. I'd spotted it on a few bloggers and just loved it. It's supposed to be worn without a belt but I felt it made me look dumpy!
As much as I love it on everyone else I'm not sure about it for me. It's sold out at the moment but due back in stock, so the links (affiliate) have been left below for you.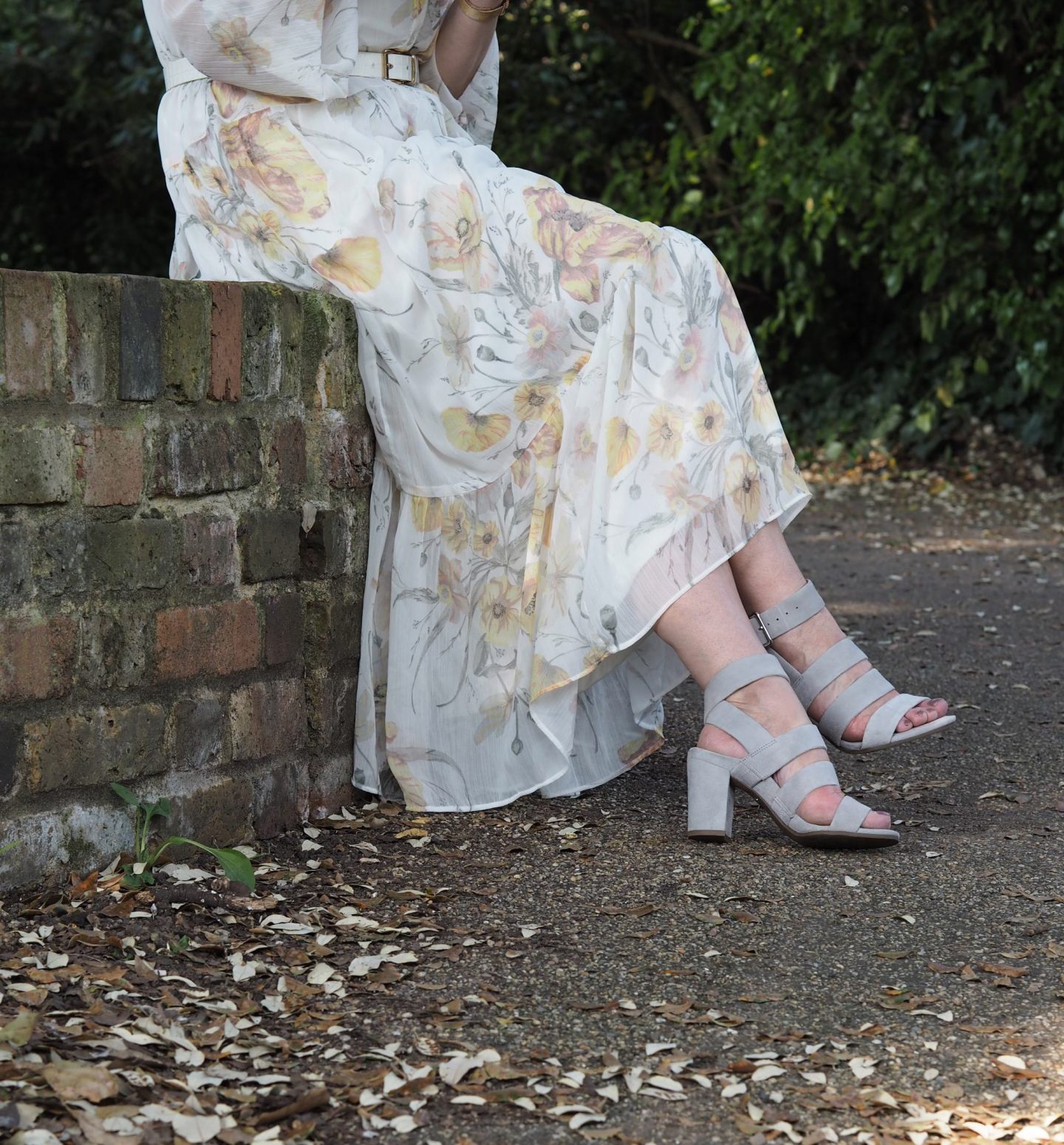 A perfect pairing with the Blaire sandals though I think. Lets hope we get lots more sunny days! I've packed my coats and winter wardrobe away now, so fingers crossed!
The sandals are super comfortable and I can't recommend them enough. Thinking about it, I wear Vionic shoes most out of all my shoe collection. If you have some Vionics you will know what I mean. Let me know what you think about them if you have a pair or do you have your eyes on a pair for this year? The new collection is gorgeous and worth a look.
Thank you for stopping by!
You May have a friend that's interested in this? Please use the share buttons
Xo Laurie
Subscribe for the latest updates!