It's rare for me not to have a pair of sunglasses out of reach. They're in my bags, there's always a pair in the car and even if it's not sunny, They will be on my head! I buy cheap for the latter part of the year, I need them often for driving in the winter months when the sun is low and glares through the screen, but once summer arrives, well they are an important accessory aren't they? We need to protect our eyes the best we can.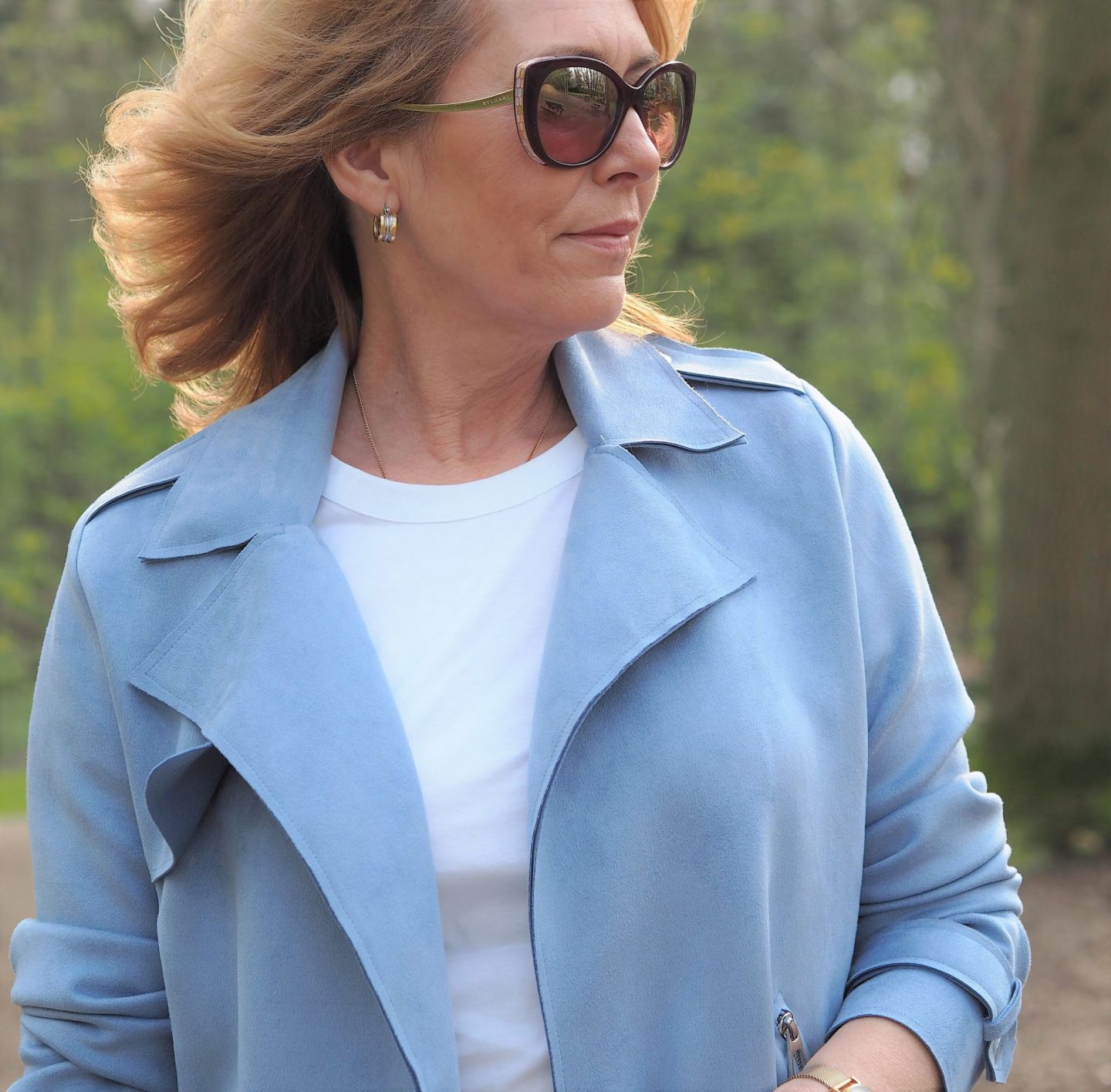 This is the second pair of sunglasses that I have been gifted from Smart Buy Glasses. The first pair I chose are my most worn sunglasses of all time and I look after them with kid gloves.
A pair of petite Raybans. You can view that post here. Now that's one of the things that I marvelled at when I found I could get petite sunglasses from Smart Buy Glasses. (Take a look in the Asian section)
A virtual try on – try sunglasses before you buy
When asked to choose another pair of glasses I was going to go straight to that page where the petite sunglasses were sold but these Bvlgari ones stared straight at me on the first page and it was love! Smart Buy Glasses do have a virtual try on. Could I possibly get away with these without looking like the fly?
---
Please be aware that there are affiliate links throughout this post at no cost to you
---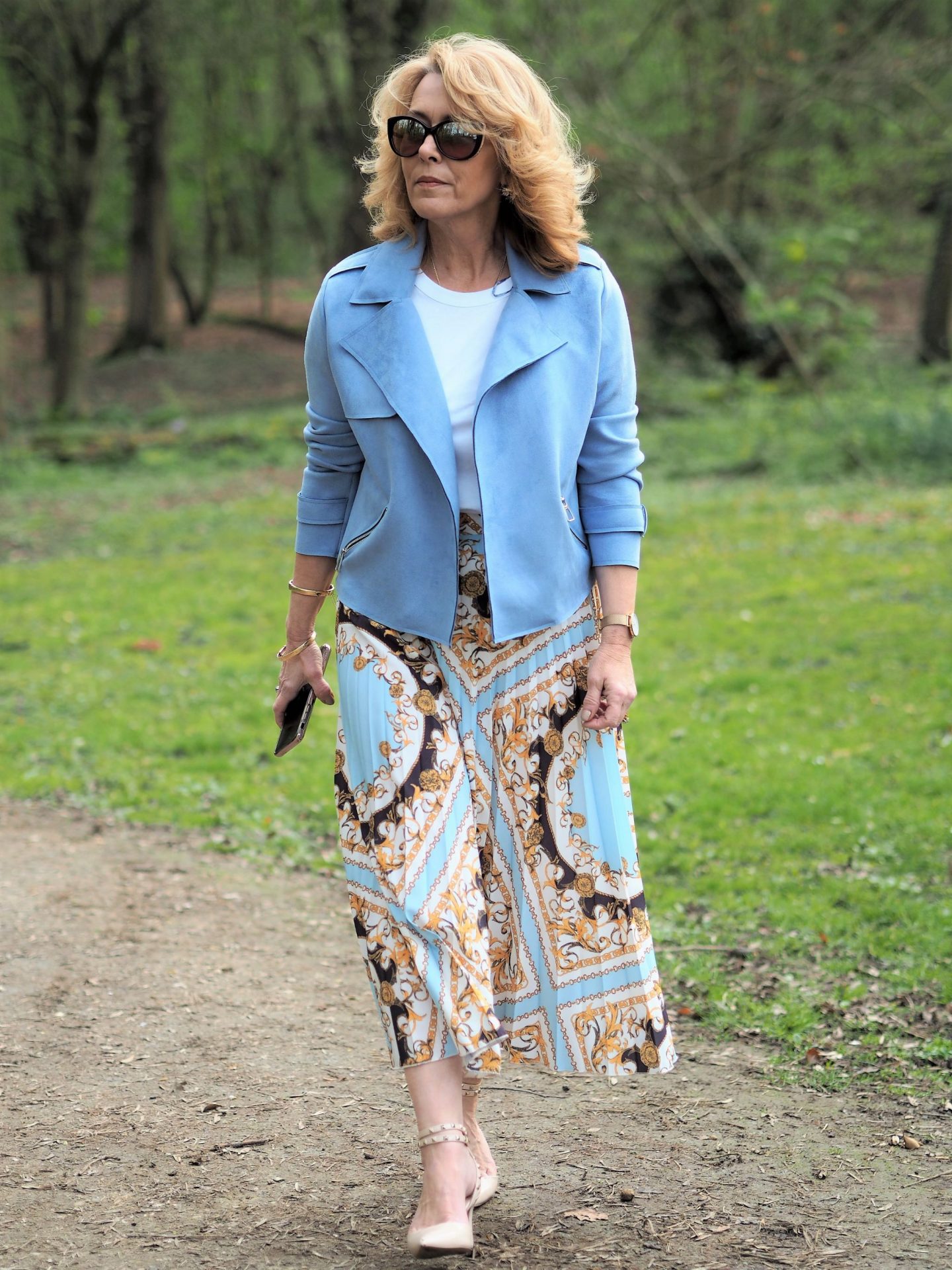 The try on didn't stop there, I had some right laughs trying on all the glasses let me tell you! You can take a picture of yourself to see what your desired pair of sunglasses will look like. Centre. left and right. You get a rough idea but the photos are hilarious! Soon all the family were trying on glasses!
I decided after seeing the Bvlgari glasses to give them a try. I think I can just about get away with this size and they are just so beautiful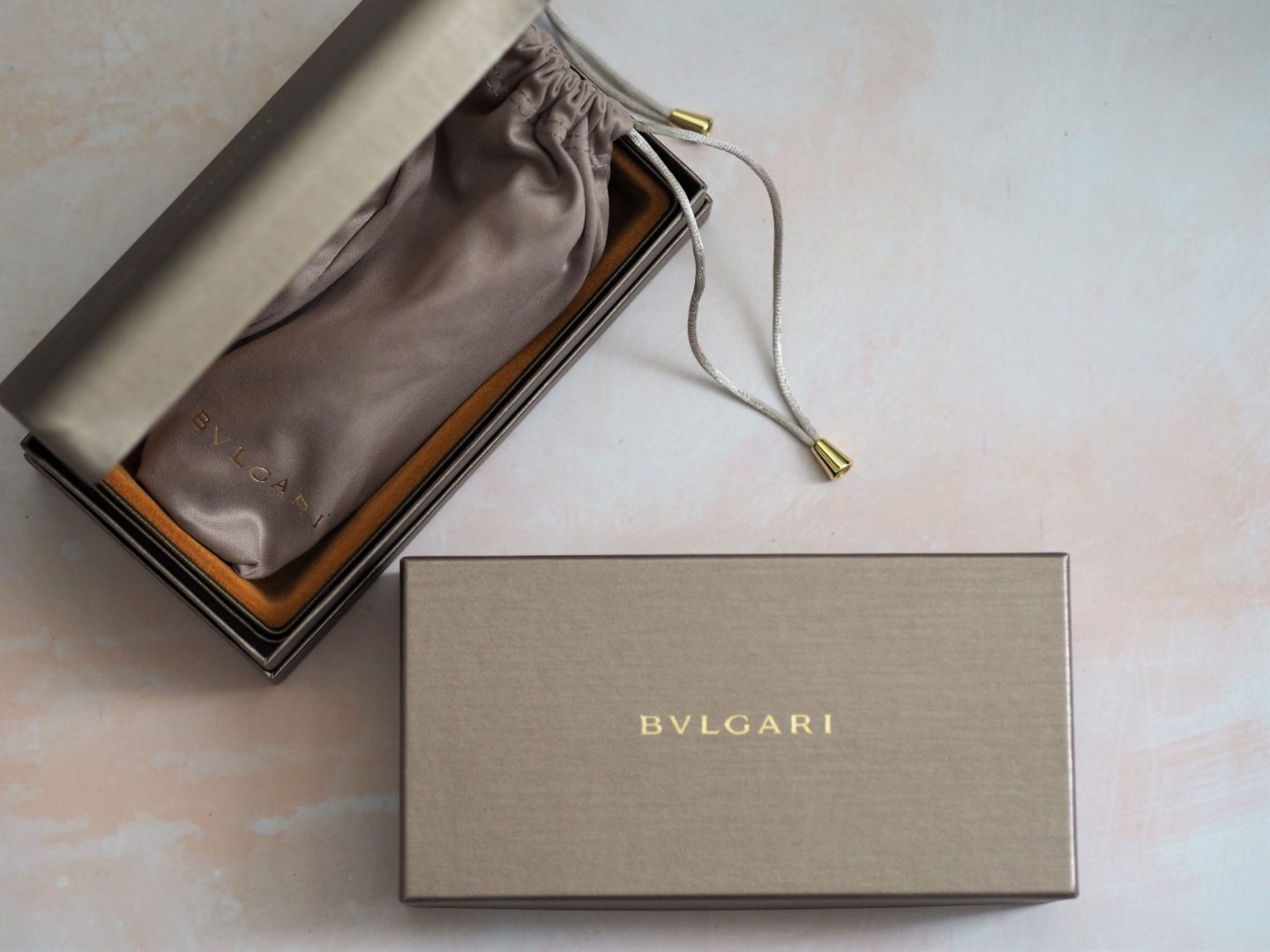 When these sunglasses arrived I gushed just at the packaging! It's the little things like this that make me happy! A good sturdy case to keep the new glasses in all the quality you would expect from Bvlgari. Smart Buy Glasses guarantee that they have the best price for designer glasses and if you are a designer sunglasses collector I would like to know what you think of their price point?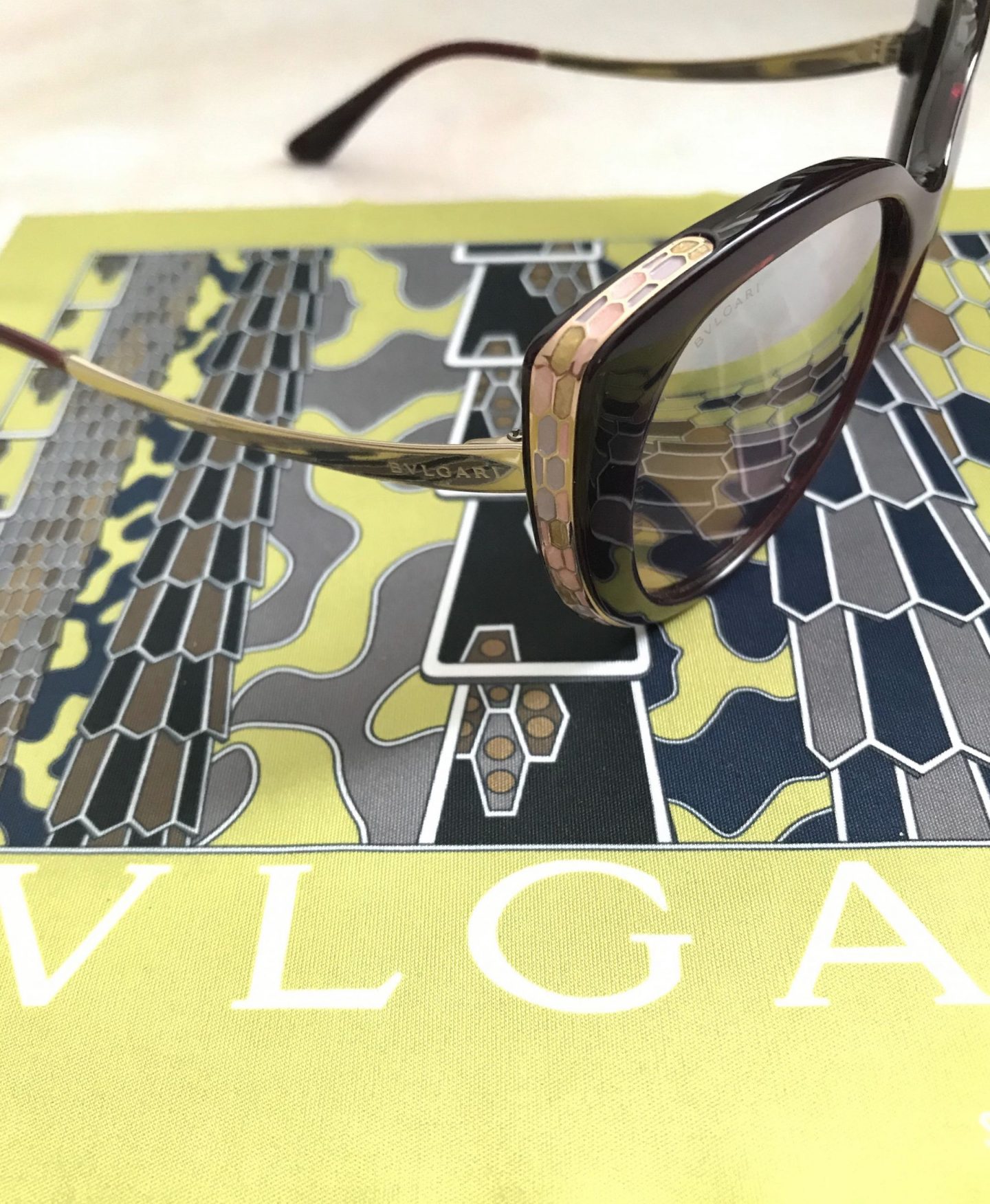 I love the coloured and gold mosaic print on the side and the dipped gold arms to the sunglasses. Even the cleaning cloth is a work of art!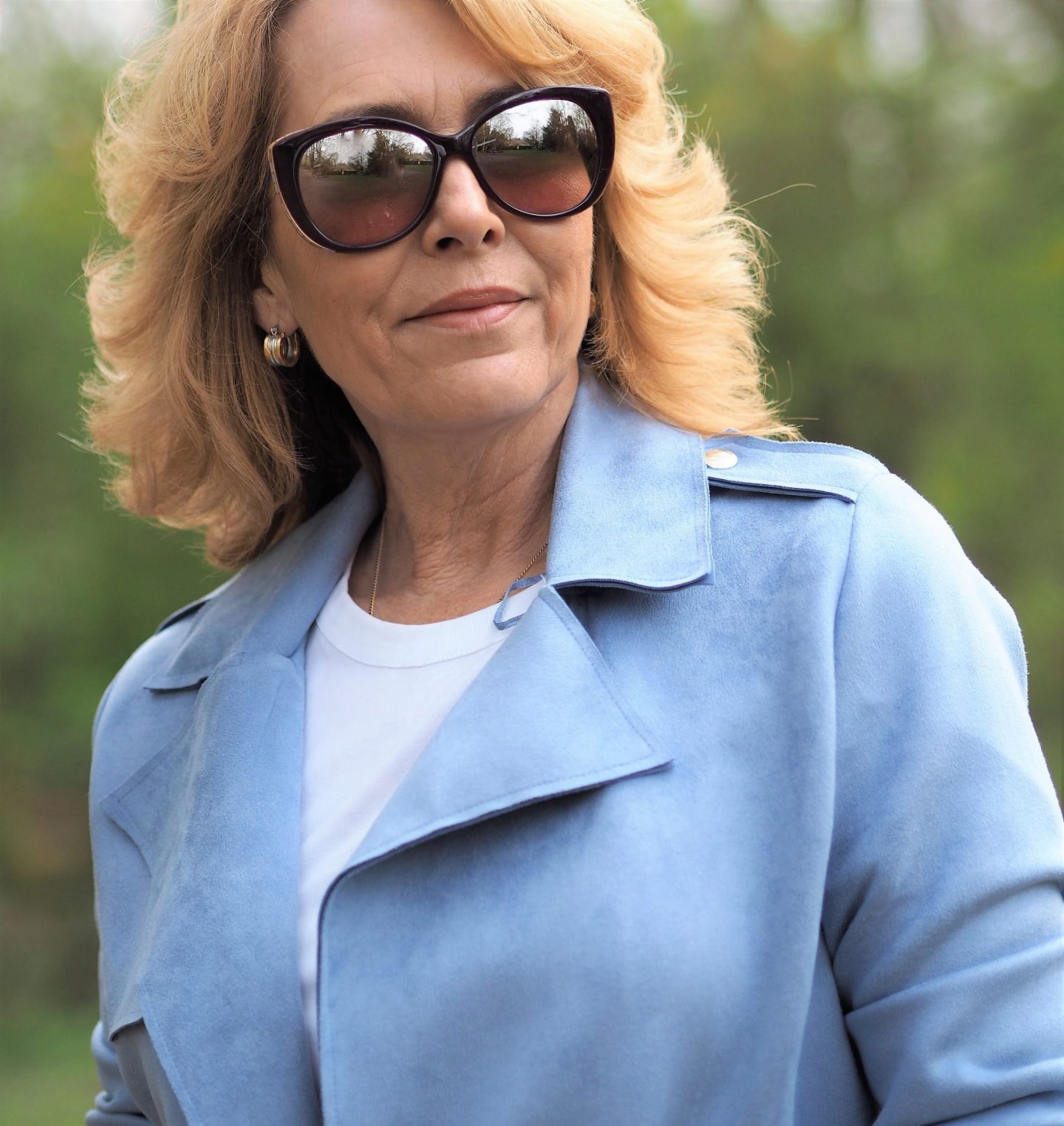 I normally go for a lighter frame but the lenses are a rose tint ( you can choose the lens colour) and I think that helps draw away from them being too dark. I just wish the day was sunnier to share these beauties with you!
The outfit
[lookbook id="3546″ show-legend="true" show-desc="true" show-reveal="true"]
You may have seen the skirt on my wish-list last week? Well, Mother's day paid off and one of the children bought the skirt. I love a pleated skirt and the colours in this one really caught my eye. This shade of Blue plays a huge part in my summer wardrobe and I just keep adding to it.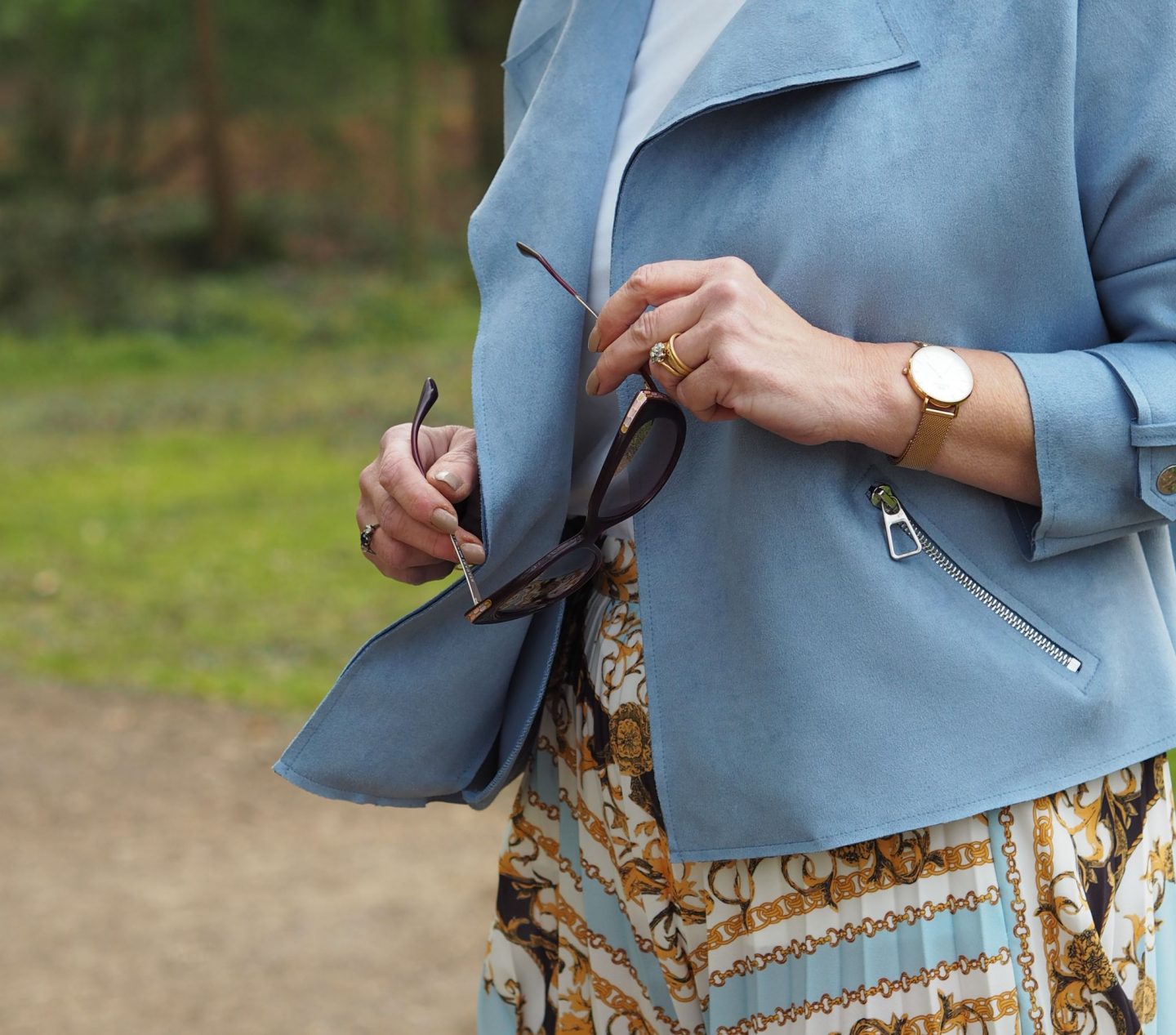 I'm also wearing the Christina T-shirt featured last week. We all need a good quality White T-shirt and this one is special. The cotton quality is good and there's no see-through. I hate that.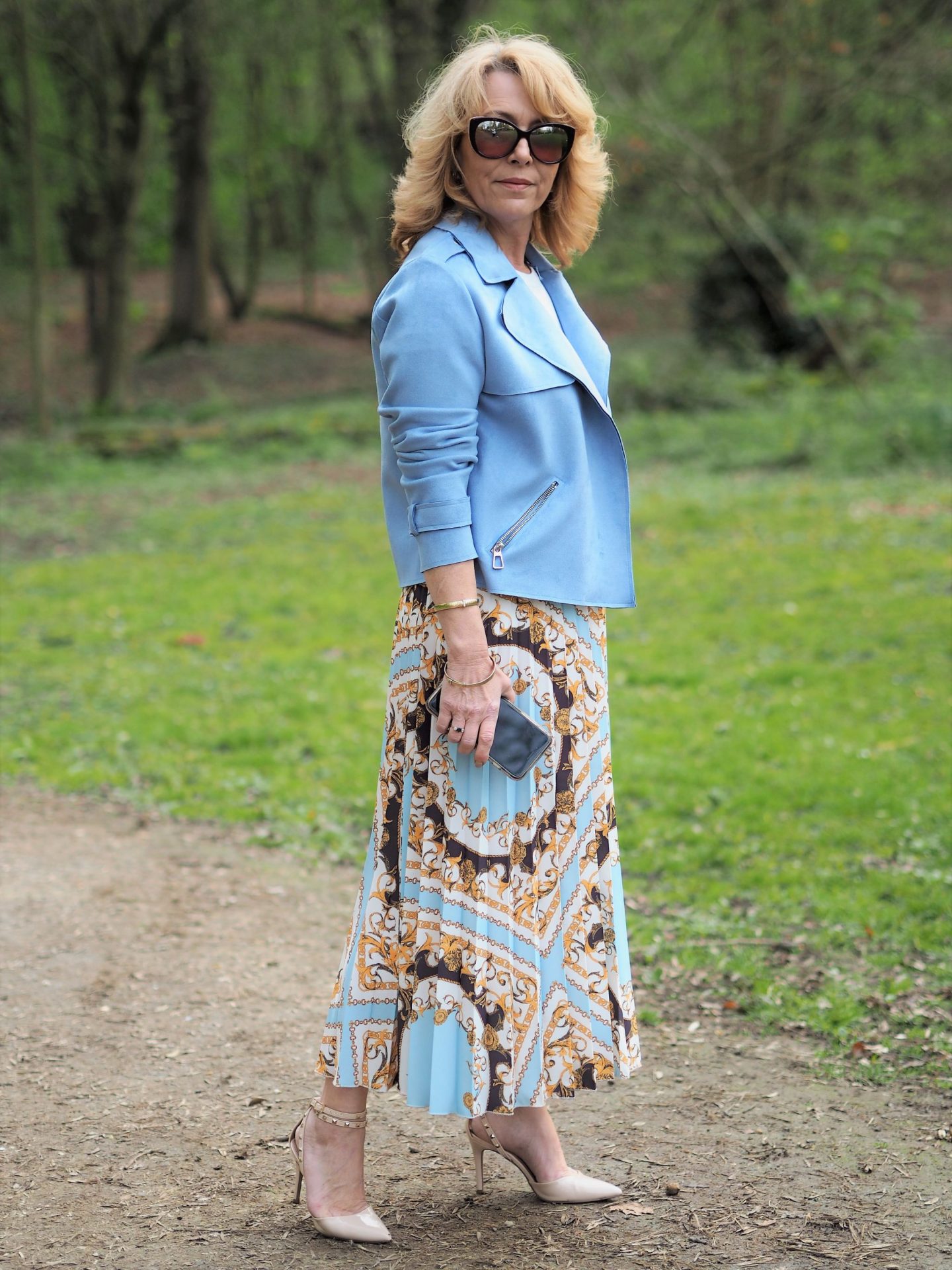 The Suedette jacket is super soft and again a gorgeous Blue. It will work perfectly in the summer months with White, Yellow and my favourite Beige tones. It's unlined and very lightweight.
All we need now is sun! I want to wear my sunglasses more! It was such a dreary day when I took these photos. Completely different weather compared to last year. The glasses are at the ready in my handbag kept safely in that gorgeous gold box.
Thank you for stopping by!
Receive every post by clicking subscribe on the right-hand side.
You May have a friend that's interested in this? Please use the share buttons
Xo Laurie
Subscribe for the latest updates!