Hi All. It's been a while, hasn't it? I hope you are all well? Getting back to normal at all? or holding back from reality? The shops are now open at last. Have you been yet? I do love a good sale and I think there are going to be some good ones.
I did an Instagram poll last week asking if everyone thought it was the right time for shops to open, and although we've all missed our shopping, 68% thought it was too early. I'm quite happy shopping online to be fair. The only shop I have missed is TK Maxx and Home-sense. I'm looking forward to spending a day in London though. I miss that. I did find a beaut of a floral dress and some bargain Espadrilles online recently that I'm sharing here today.
I had to take some time out last week because all of a sudden, builders, and supply's have been in touch. It's all systems go! I've had to make final decisions about walls coming down, bathroom walls (Trying to make my mind up on the finish) the kitchen plan. All big decisions that can be quite stressful!
It's been hectic. I found my bathroom sink unit online and on sale and it's currently sitting in my front room. Actually, thinking about it so is my new staircase! Yep. It's hectic. Anyway, let me show you the floral dress.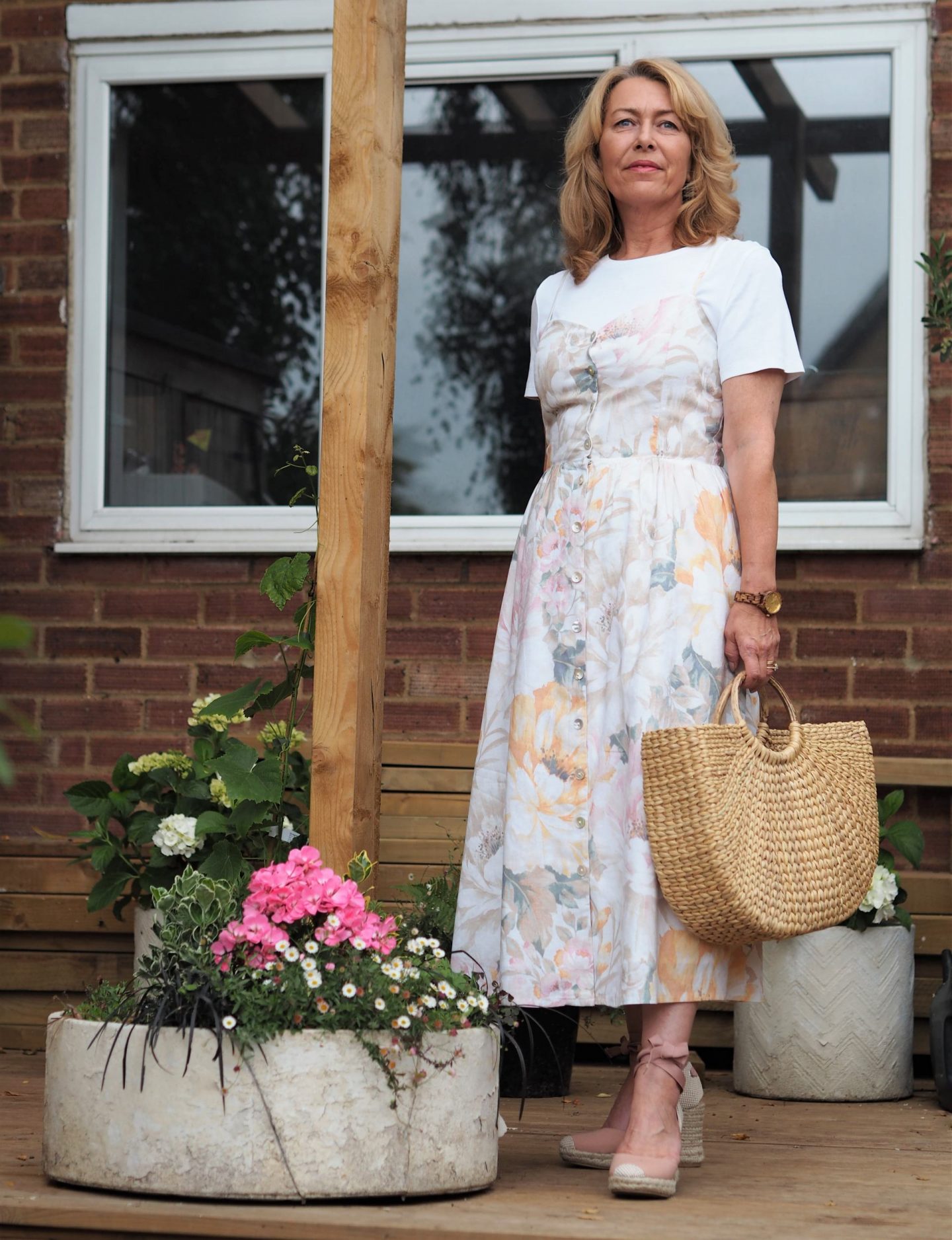 I purchased this button through dress from H&M. The whole skirt is lined, it has a smocked back for comfort and movement and I fell in love with the subtle floral print.
At £24.99 I think it's a great price and quality, H&M is smashing it right now with some beautiful clothing I think. The dress comes in various shades and patterns and I'm tempted to go for the white version too.
The dress is available in other colours and prints and I did intend to wear without a T-shirt but the weather was awful when I took this photo, so I added one and I think it looks ok. I've added in the basket bag. It's not a summer look without a basket bag, is it?!
H&M has a reward scheme, I'm not sure if you know? I signed up and after buying a couple of items prior I received £3.00 off the dress too.
Shop The Look
A sale find that got everyone talking on Instagram stories.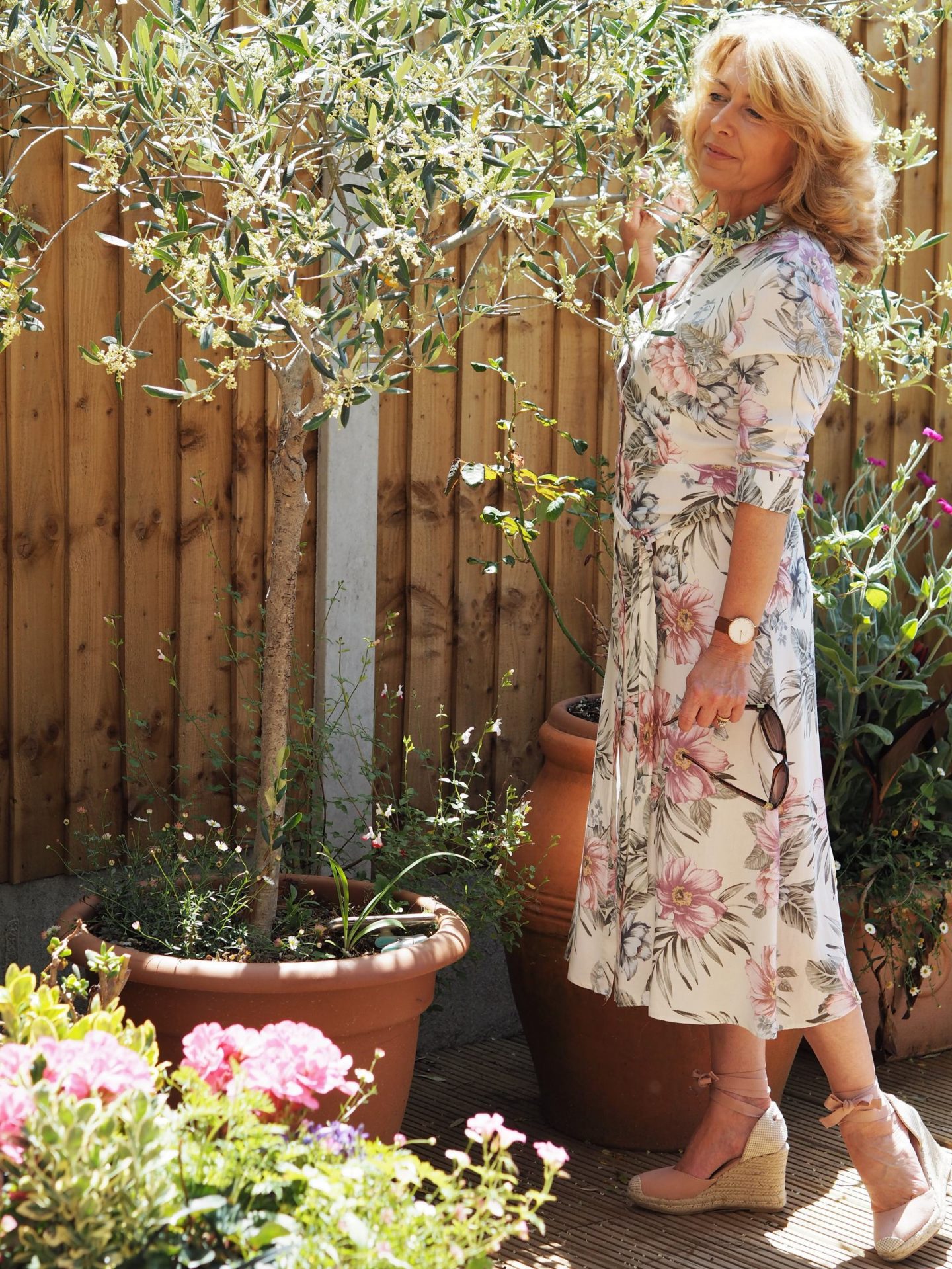 I had an email drop from New Look about a 50% off sale. I managed to purchase these Espadrilles for £16.79! And free delivery! I posted them on Instagram stories as I ordered them and I had so many requests for the link.
What I hadn't realised when I ordered is that I could have got another 25% off of the espadrilles if I had signed up for email alerts. I have my eye on this dress though and I'm going to use it for that I think.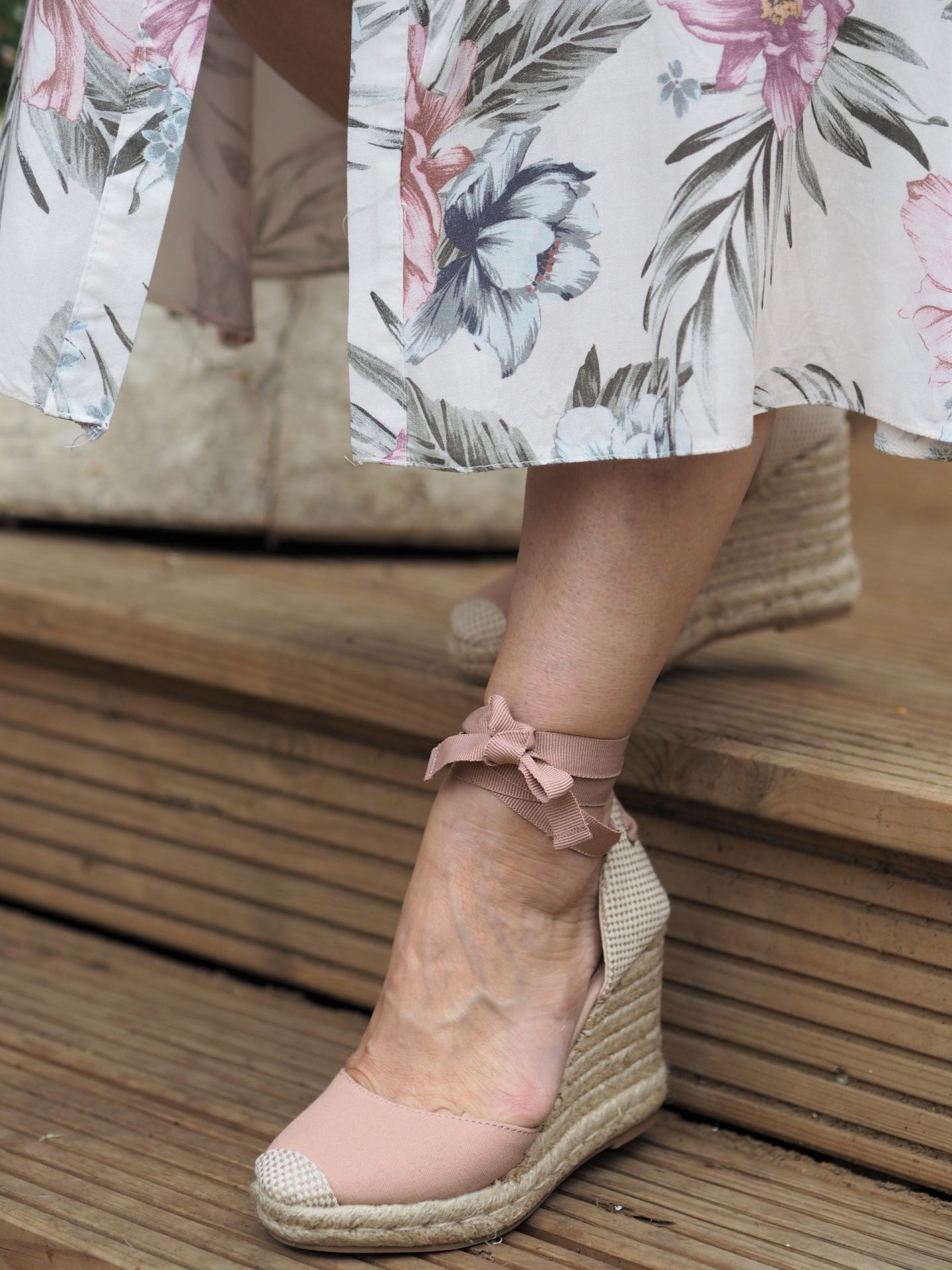 I'm really pleased with them. They're comfortable, and so much cheaper than the Castaner ones that I had on my wish list. I was tempted but too pricey I thought, and in the end, I didn't take the plunge. It's funny how you can get sucked in by designer brands flaunted at you on Instagram. Reign it in Laurie, there's a house refurb going on!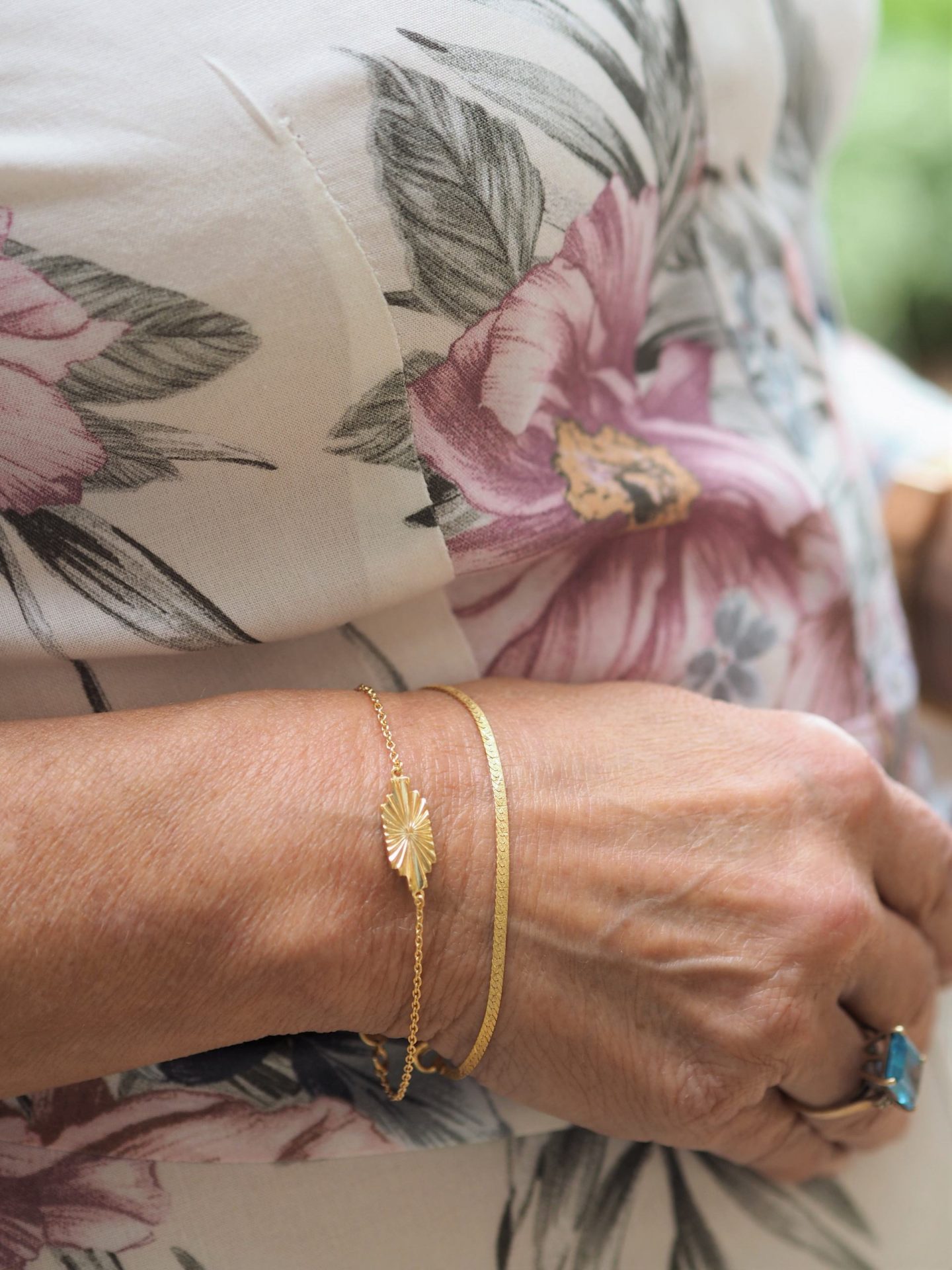 I wanted to give my new bracelets another mention because I'm so pleased with them. I mentioned them in the last post a couple of weeks back. I'm keeping my eye on the Daisy London sale too.
There's a necklace called "The Halo" A round disc that you can slide different styles of coins into. I think this is a great way of swapping looks and the jewellery is exceptional quality, and reasonable compared to some designers. I'm leaving some beautiful designs below for you to browse.
In other news, let's talk about foundations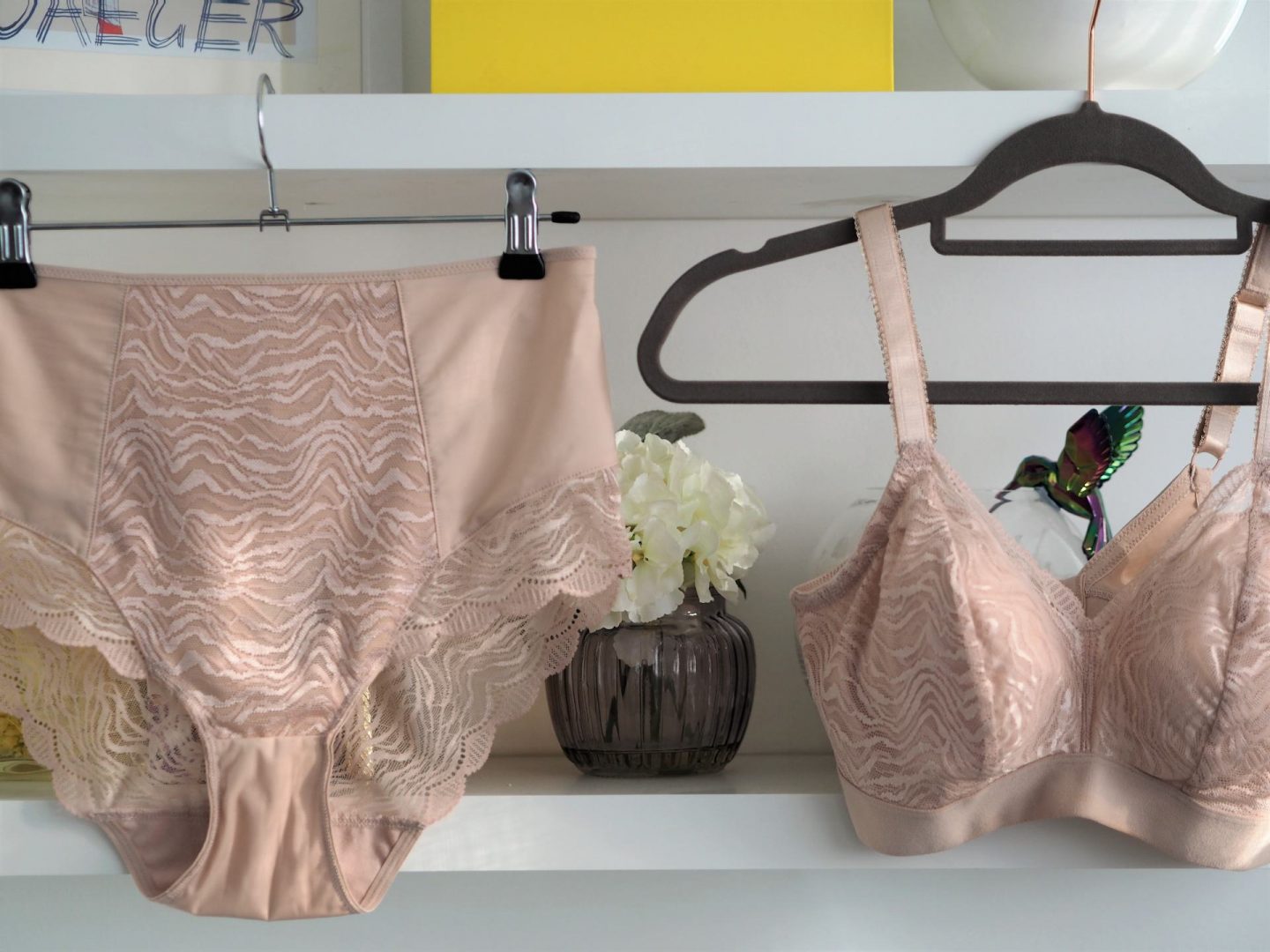 Nope. Not make-up! I wanted to share with you this new nude set that I was kindly gifted from Fantasie Lingerie. I nearly always go for a nude shade. It will work under any colour of clothing and not show through.
But what did take my fancy to try was a bra that wasn't underwired. A bralette. I was worried about what support I'd get with this but I did think this would be a great T-shirt bra if it fitted well and I'm over the moon with it. No worries about the support either because its the wider band underneath that gives the support.
The knickers look enormous but they're actually really nice on and sooo comfortable. It's called the Impression range and I really recommend it.
I was also gifted the wired version of the bra and I'm pleased with this one too. But I'm pretty wowed by the support of the bralette and wanted to give a big thumbs up to this one for those of you that can't wear underwired. I think it's so important to have good underwear. Especially support in our 50s. Give yourself a good foundation for the outfits and you will notice the difference.
New to try skincare & make-up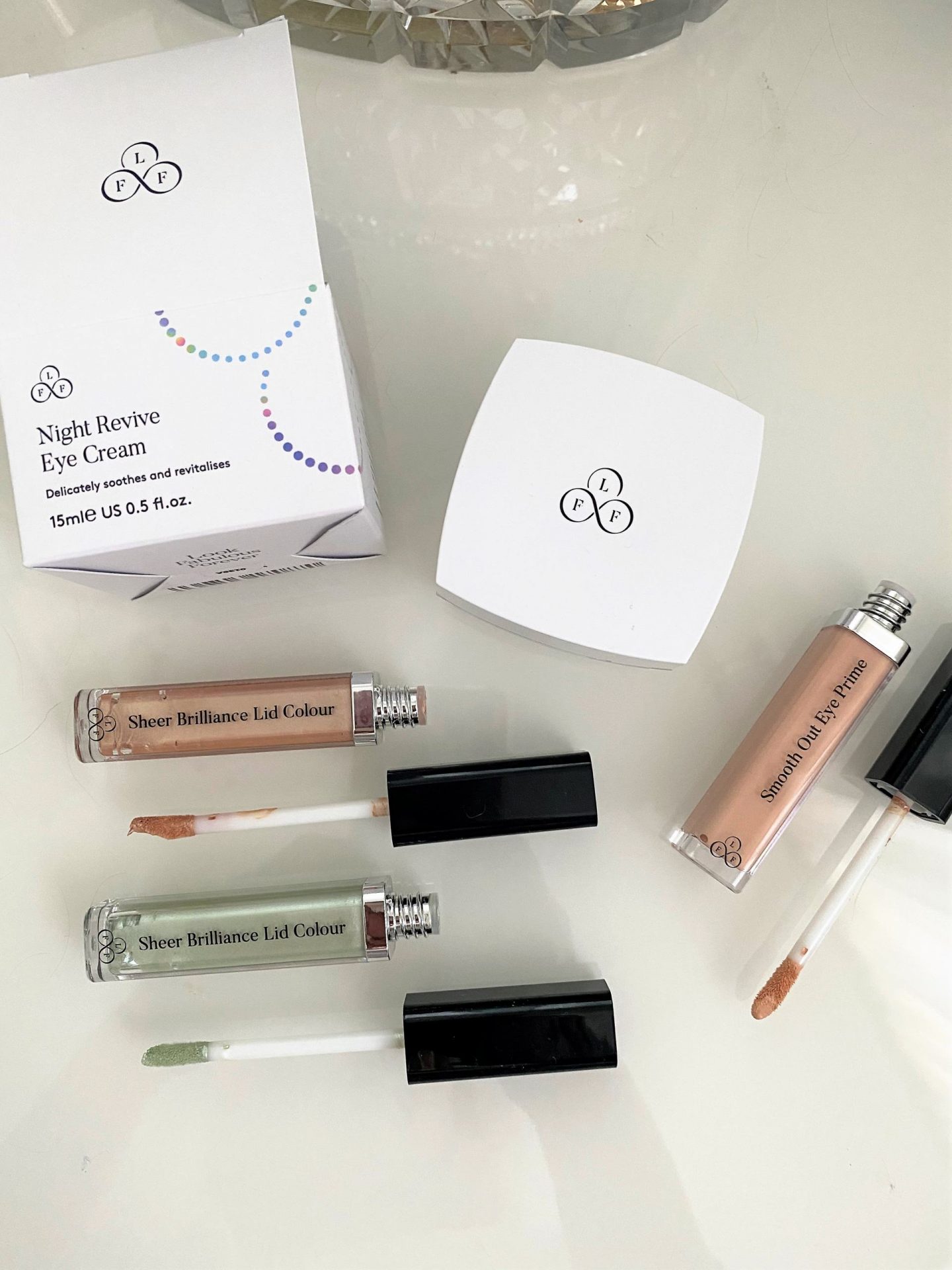 Look Fabulous Forever, the skincare and make-up brand designed for us mature women has launched a new eye cream. After the new skincare range has proved to be so popular, they have added to this range and I'm sure it will grow further. Designed to brighten dark eye pigmentation and smooth crows feet.
I'm looking forward to trying this, I haven't got a specific eye cream at the moment and you can see this is the case in my weekly skincare routine vlog that I've listed below.
There's also a new eye make-up for me to try called Lid Colour. I always wear light colour on my lids, so I was excited to try this cream eye-shadow designed to brighten and smooth out lid creases.
The Team at Look Fabulous Forever also popped in some of my favourite Eye Prime. This is a main staple to my make-up routine, it's absolutely brilliant stuff, giving your eye-shadow more staying power and brightening the eye socket that can darken as we age.
I will be sharing a new make-up blog and Vlog very soon. I've been working alongside the brand for a few years now and there are certain items from the Look Fabulous Forever brand that I use on a daily basis that I want to share with you.
On film
I filmed a whole weeks of skincare. See me at my worst! It took guts to put this out there! But grab a cuppa, its long. It takes so much more time and so many more potions to try and keep this mature skin in good condition.
There's also a look-book, featuring some items that haven't made it onto the blog yet too.
I'm looking forward to hearing about how you are coping during the lock-down. Are you back at work? What shops have you missed? How has this lock-down affected you? Have you decided to make any lifestyle changes because of what's happened? I'm nosy aren't I!
Keep you and yours safe and well xx
Please be aware that there are affiliate links included in this post at no cost to you if they are clicked on
---
Thank you for stopping by!
Come back for more. Click on the subscribe form below
YOU MAY HAVE A FRIEND THAT'S INTERESTED IN THIS? PLEASE USE THE SHARE BUTTONS
XO LAURIE
Subscribe for the latest updates!