I've been using my BFF cream by Trinny London a good couple of years now, no complaints at all but then I kept seeing a lot of hype about a CC cream that everyone was raving about on social media.
It's good to try new things regarding makeup, isn't it? You never know if there's that miracle item out there that's going to really wow you and make you feel fabulous.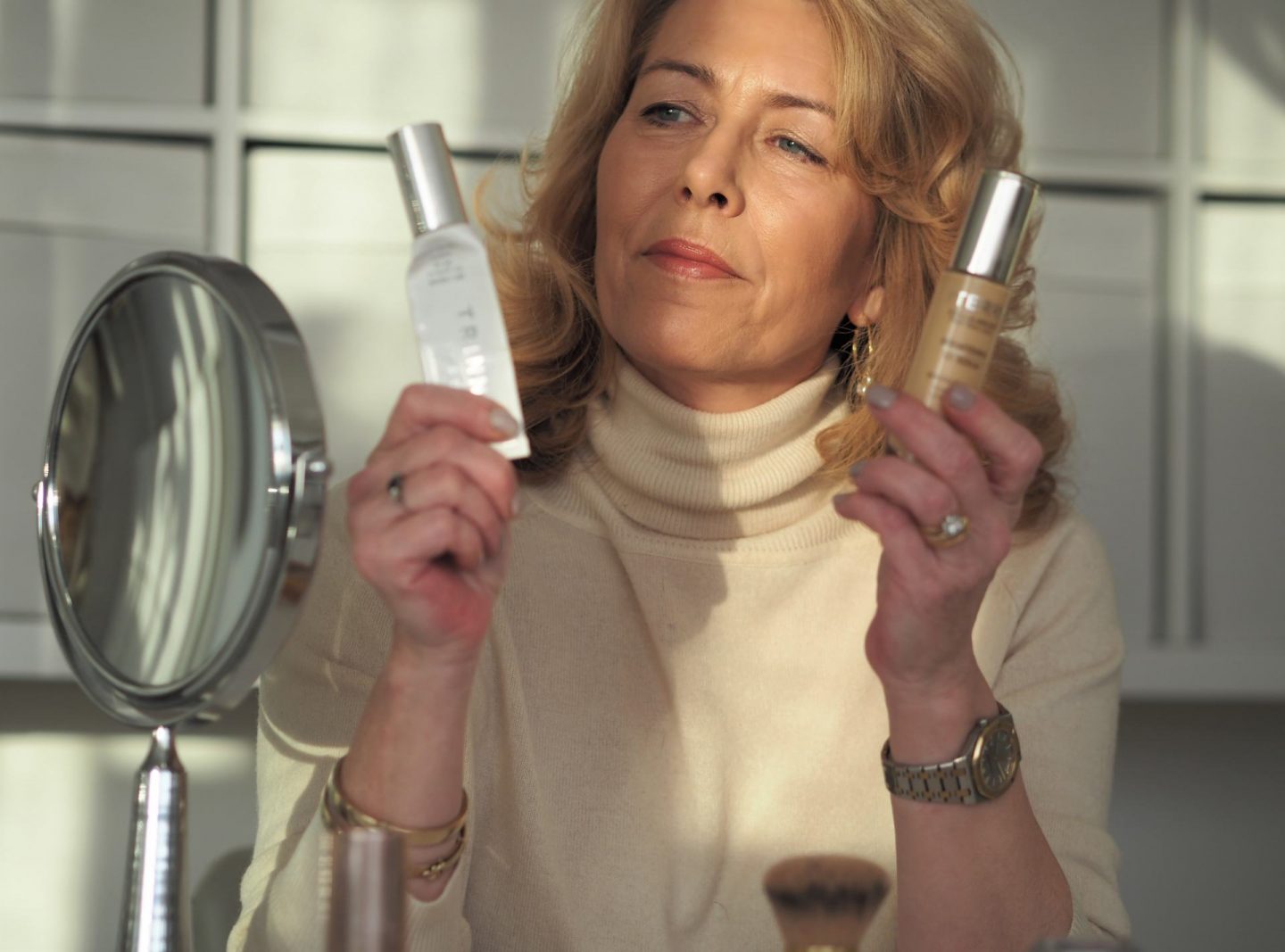 So, after reading all about the By Terry CC serum (comments on reviews are very good) I decided to start looking into the brand. The makeup looks good and I like the idea of building your own makeup pallets. You can choose what you want to go into pallets small or large, but they're expensive though!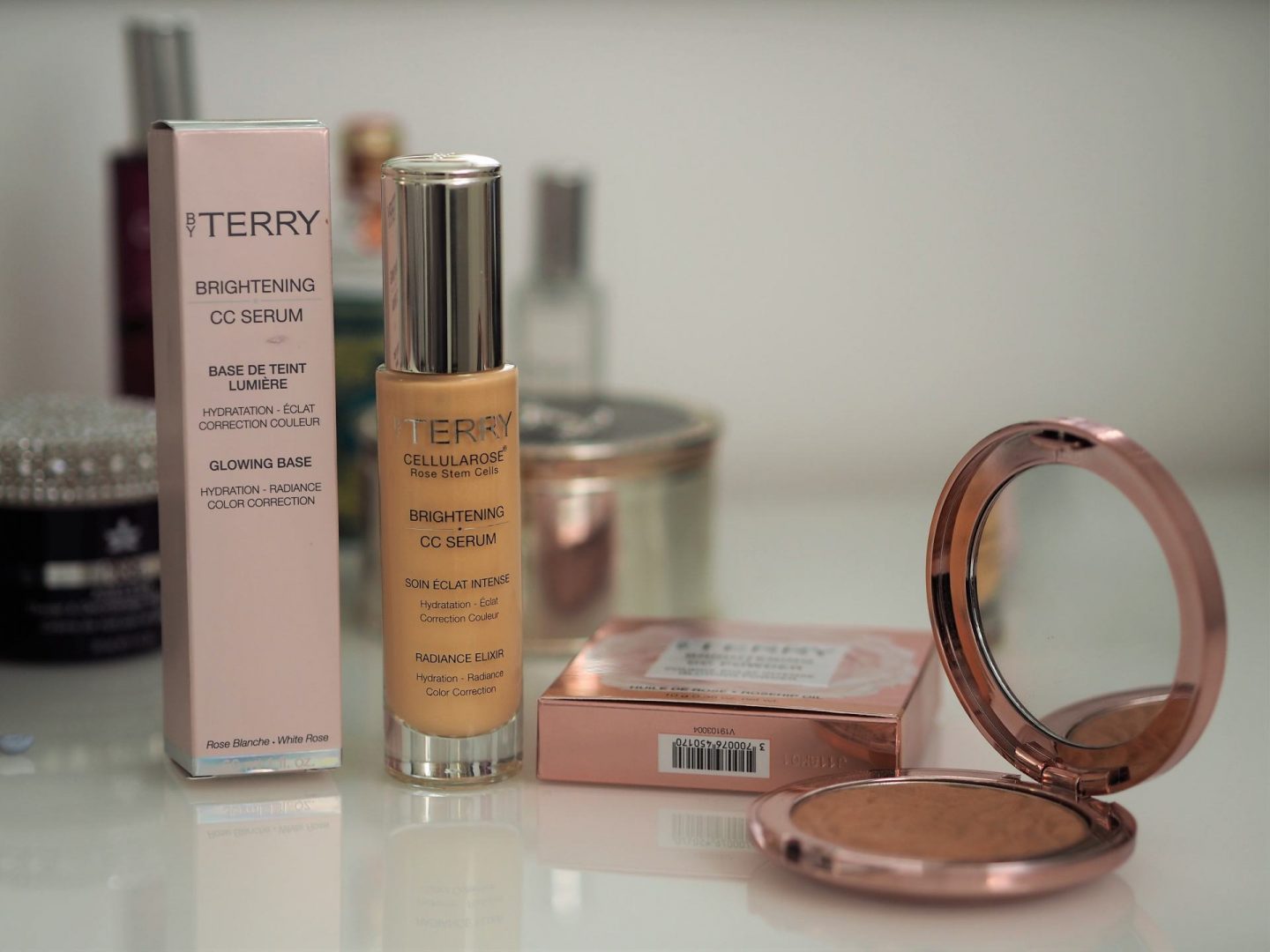 I bit the bullet and ordered the By Terry CC Serum and The Brightening CC powder. I wasn't disappointed by the packaging on arrival.
The CC Brightening powder comes in a gorgeous compact. Rose gold with a mirror. Handy for touch-ups when out and about. The CC Brightening serum comes in a glass bottle with a pump.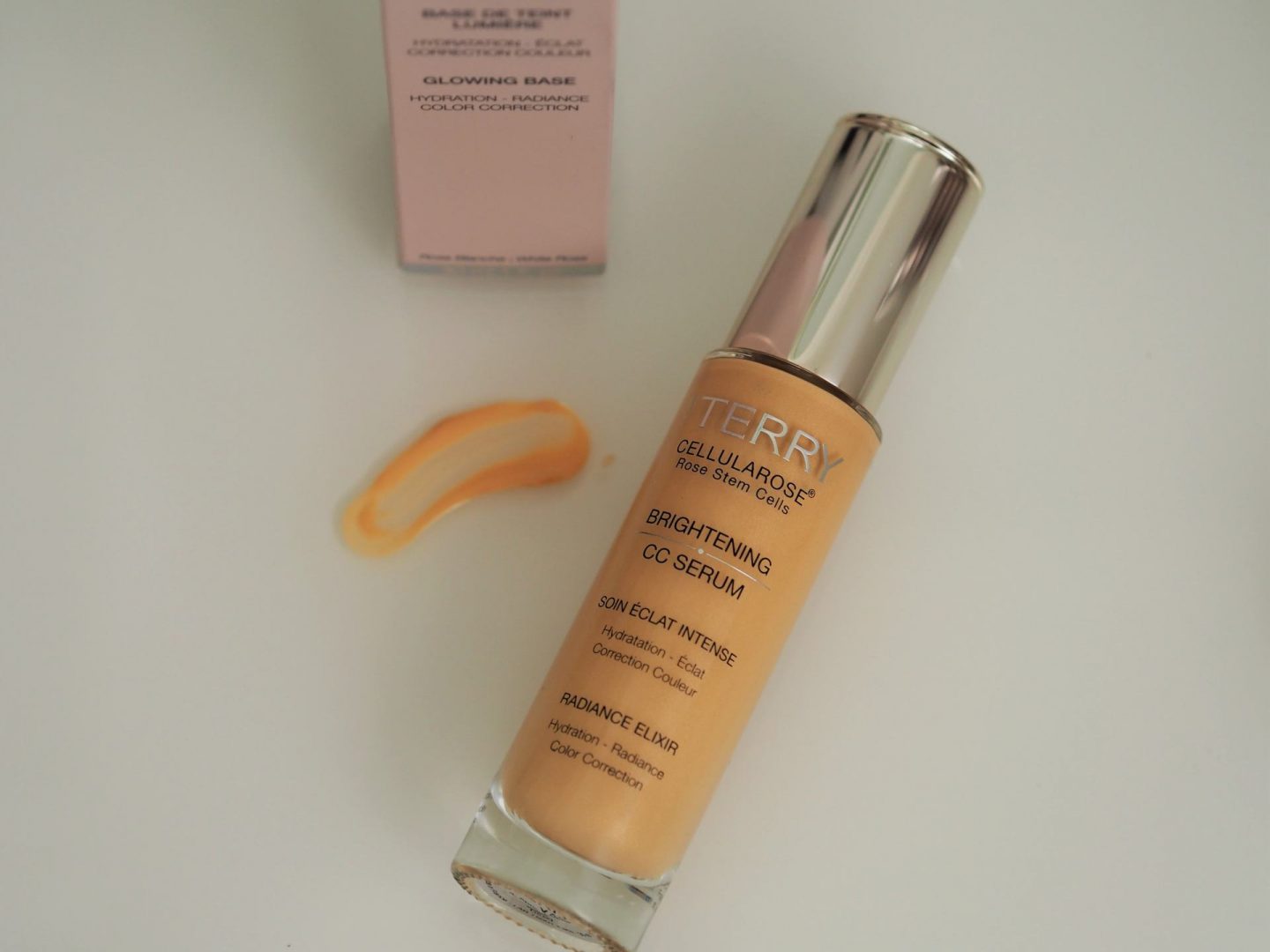 What's your first reaction when you've been excitedly waiting for new products to arrive? Immediately undo the box, take a look and sample.
I ordered the shade No.3 Apricot Glow. I did ponder over this shade or No.4 Sunny Flash but I worried about that being too dark. Apricot Glow is said to revive a dull complexion and give skin warmth. Much needed.
I tend to go for foundations with a slight yellowy tone and find these best for me, so this seemed the best choice.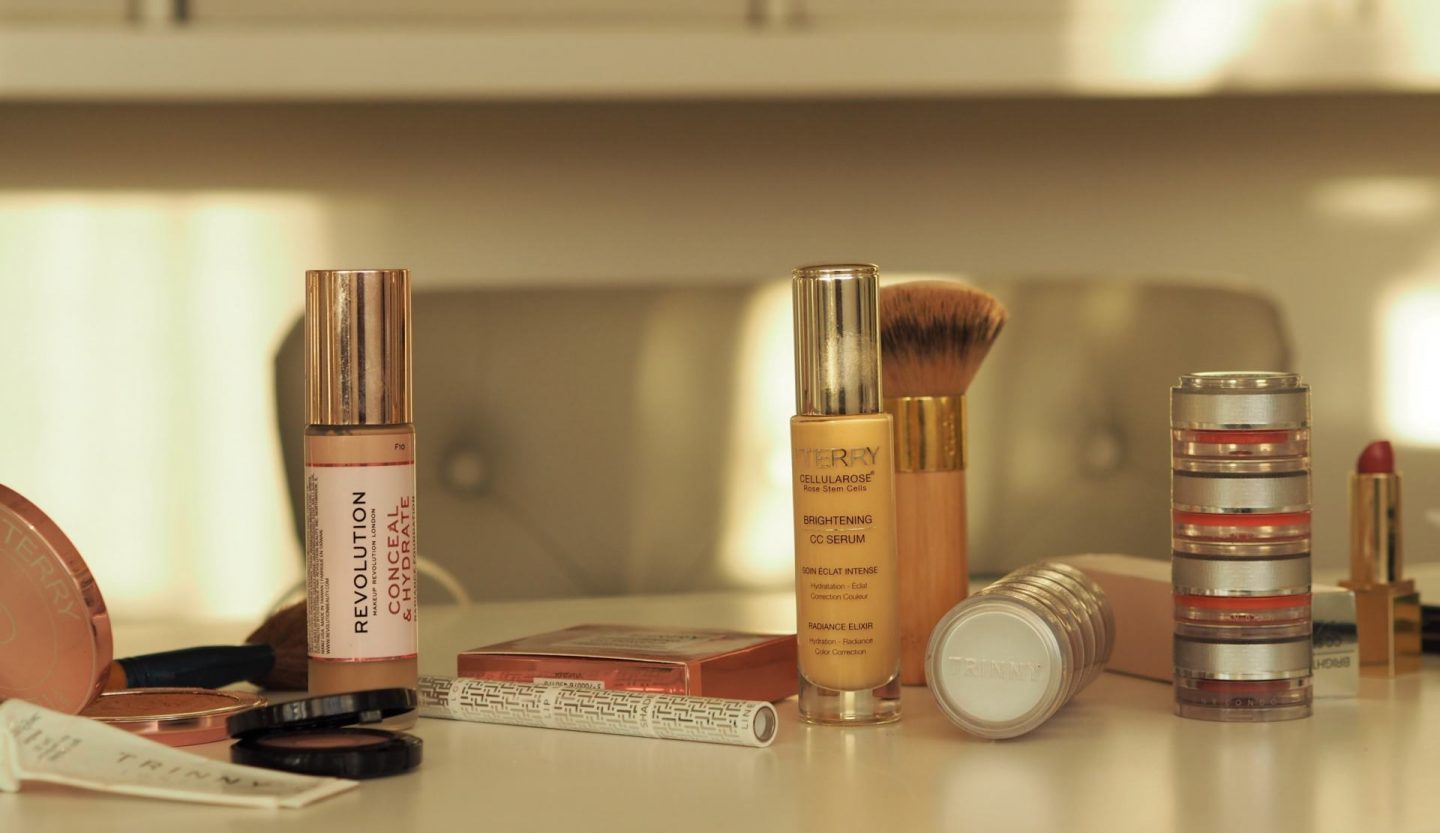 I always mix My Trinny BFF with my foundation. You can read all about my Trinny reviews here and here. The By Terry doesn't mix well with my foundation at all. It just disappears into the foundation. You need to apply it on its own prior to foundation.
I'm not impressed with the results at all. Maybe I should have gone for the darker shade? Once I apply my foundation over the top it's like I've not added anything for that little bit of extra glow.
Why oh why do we try to fix things that aren't broke? Because I've opened and sampled I can't return either!
And another thought. When buying makeup online from any brand, why don't they provide a sample so you can try that first? Then we could return if it's the wrong shade. I'm intrigued to hear if you have tried the CC Serum and your thoughts about the sample idea.
So here's why I prefer my Trinny BFF to the CC Serum
Obviously the result! I find this barely does anything for my complexion. When I mix Trinny's BFF with my foundation my skin looks luminous, awake and well, so much better!
The price. By Terry's CC Serum is £61.00 for 30ml compared to Trinny's £35.00 for 30ml
SPF Trinny's BFF has an SPF of 30. We all need protection. There is none in the CC Serum
All is not lost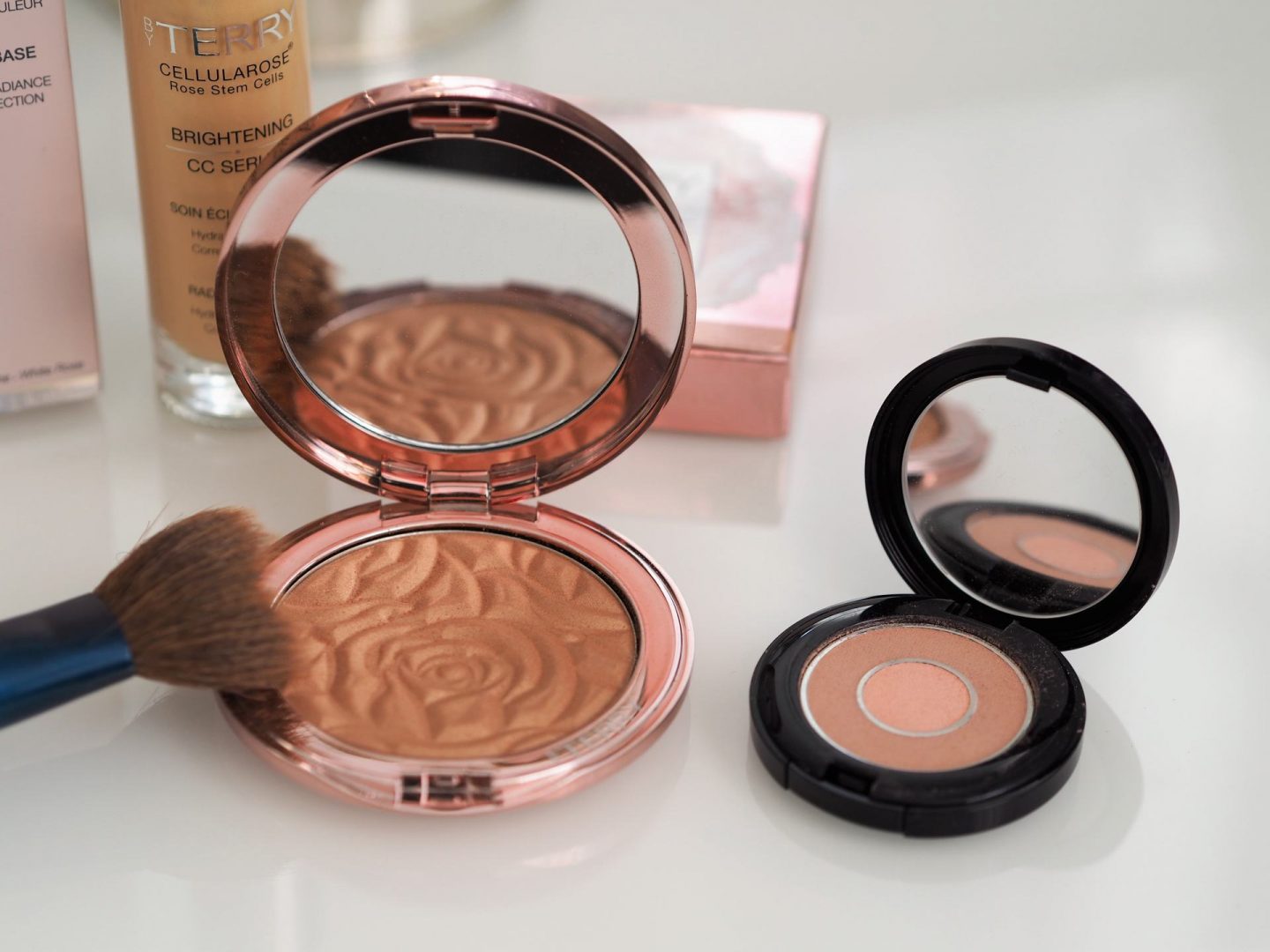 After giving such bad thoughts on the CC Serum I'm happy to say that I love the brightening CC Powder. I also received a complimentary Expert Dual Powder No.7 Sun Desire.
I like the CC Brightening powder. It's light and just gives that light bronzing you need over the winter months. It's not overly shimmery either. Easy to apply with a large or blush brush and not at all cakey.
So much more forgiving on mature skin. I will definitely carry on using it. It's currently sold out online so the proof is in the pudding to the popularity of this powder.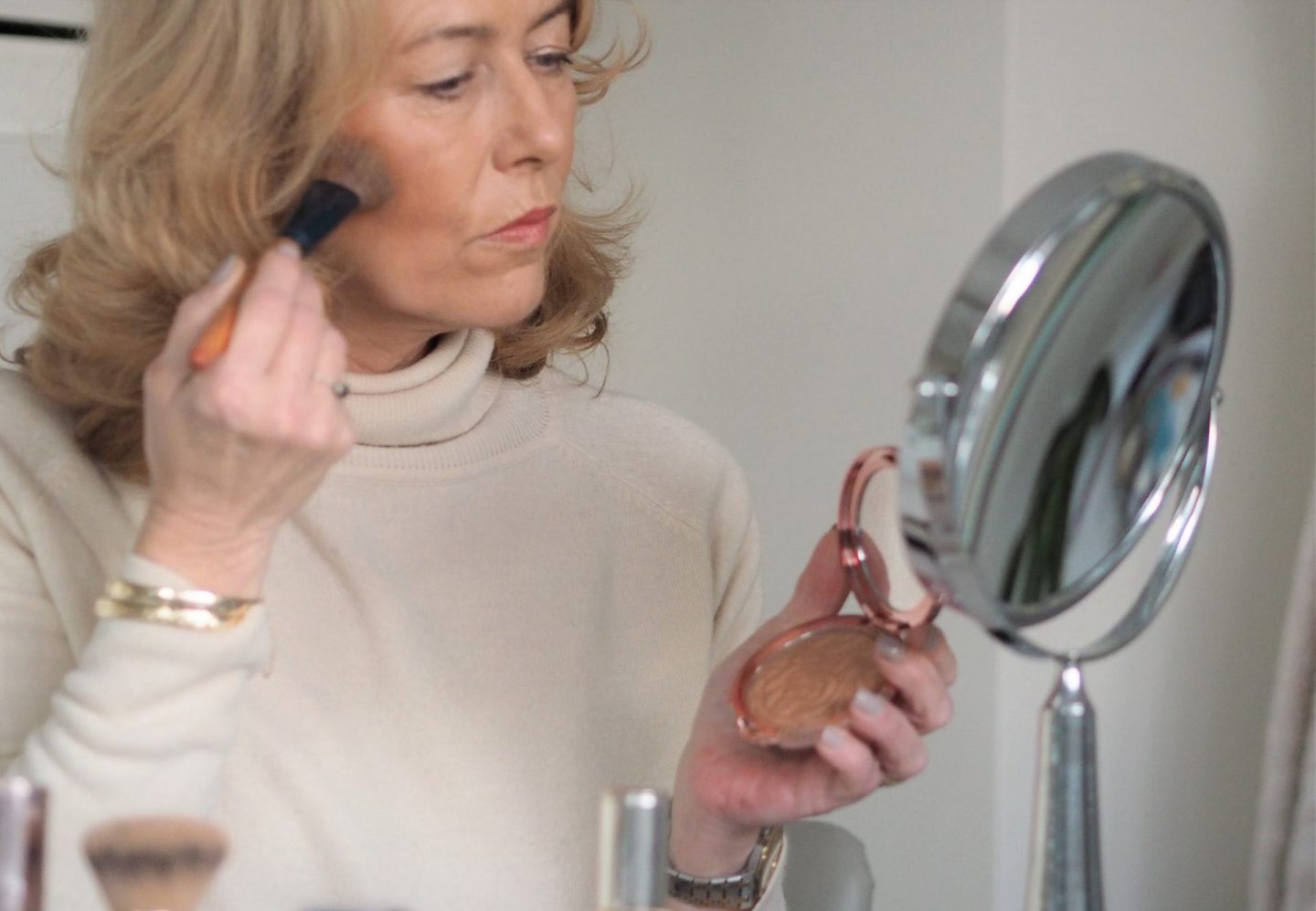 The compact is gorgeous and any woman would be proud to produce this out of her handbag for touch-ups.
The Expert Dual powder works great for a little contouring and it's a handy travel size for the handbag.
So that's my review. Not all good Not all bad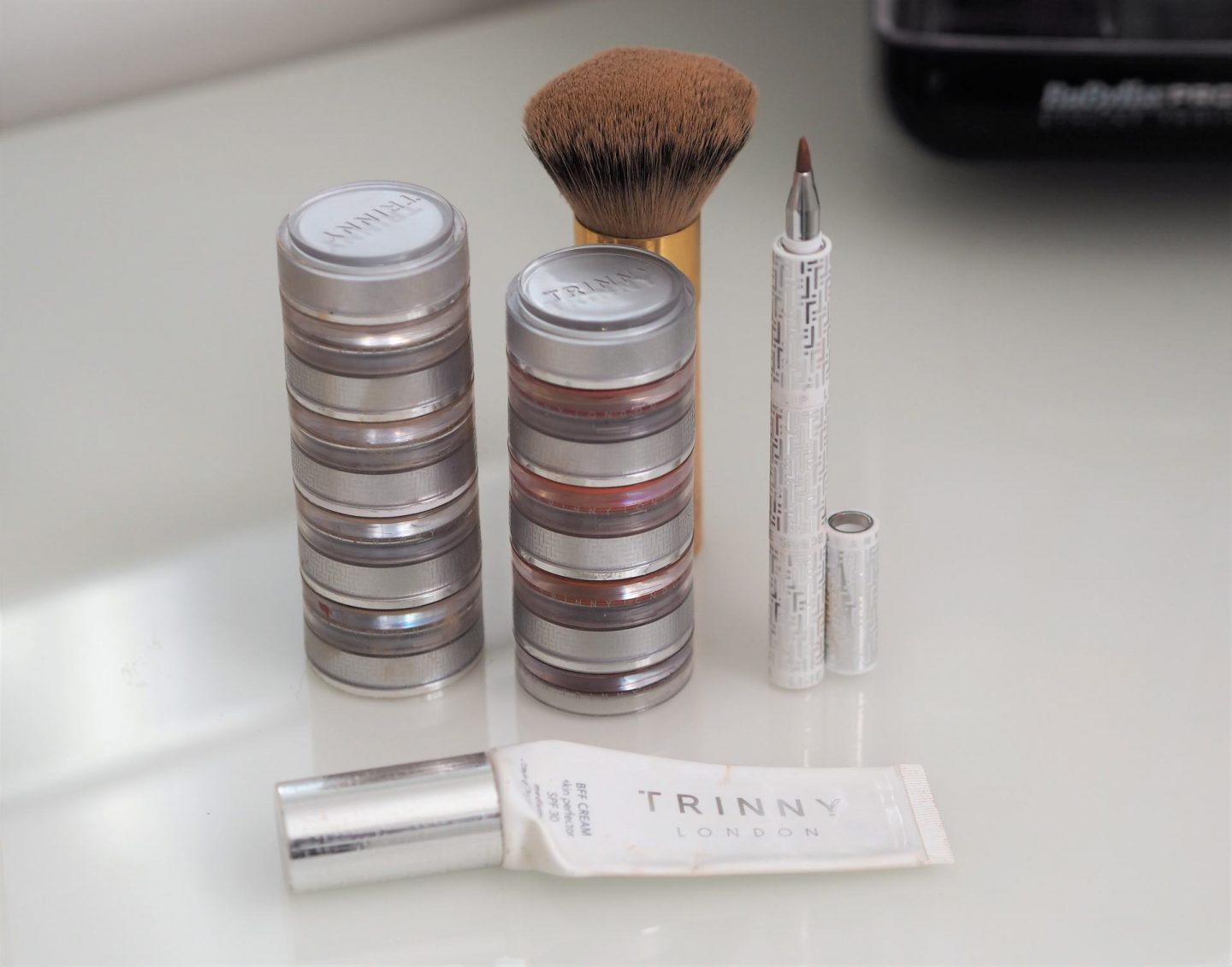 As you can see, my BFF has been sucked dry! There's a new BFF on it's way to me as I write this. I will stick with what I know works from now on. I can't wait for it to arrive and I miss it.
I'm loving the T-Kit. I mentioned this last week. Such a genius idea! The eye definer brush is excellent for applying that smokey line just above the lashes.
Miracle Blur – I must give that a mention. It's worth looking at. I wouldn't be without it.
---
Please be aware that there are affiliate links included in this post at no cost to you if they are clicked on
---
Thank you for stopping by!
Come back for more. Click on the subscribe form below
YOU MAY HAVE A FRIEND THAT'S INTERESTED IN THIS? PLEASE USE THE SHARE BUTTONS
XO LAURIE
Subscribe for the latest updates!