I'm sharing some fine silver jewellery here with you from a very reputable silversmith in London. Hersey & Son Silversmiths was founded by Michael Hersey and followed by his son Stewart. They make beautiful items of silverware for the home. There are some stunning gift ideas and the jewellery is just stunning.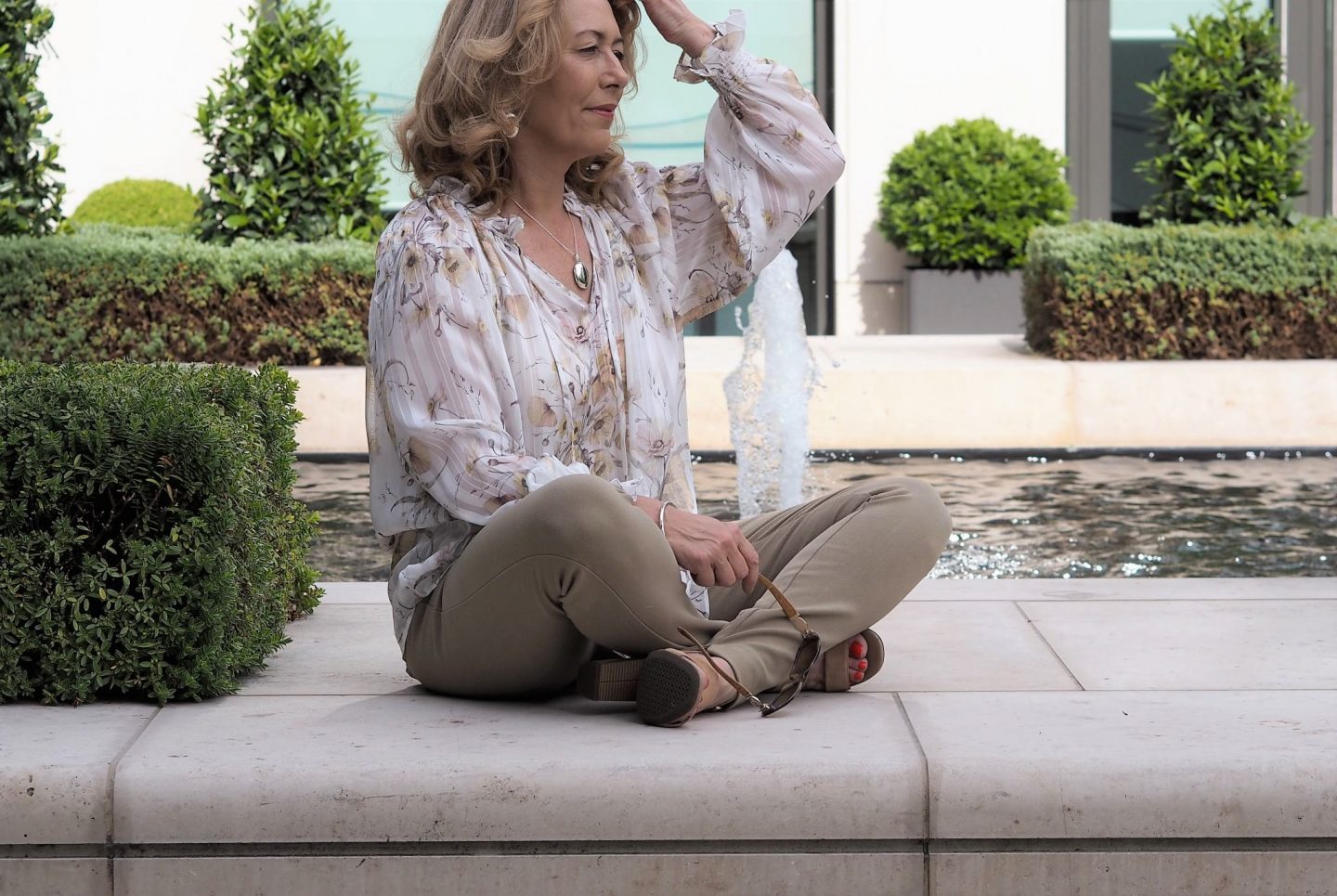 The timing couldn't have been better for me. Mum has been gone a year on Tuesday and the gorgeous locket will have some photos of her added. Engraving is available to all Hersey & Son's silverware and I'm kicking myself that I didn't have something added.
---
Please be aware that there are affiliate links within the post at no cost to you
---
But one of the things I really like about the locket is that it's not covered in a pattern. It's a classic timeless oval and as shiny as can be. A cloth came with my silver items to keep it shiny too. I also like the chain. It has two links in the chain so that you can alter the length. I like that.
It's good to be supporting a small team of silversmiths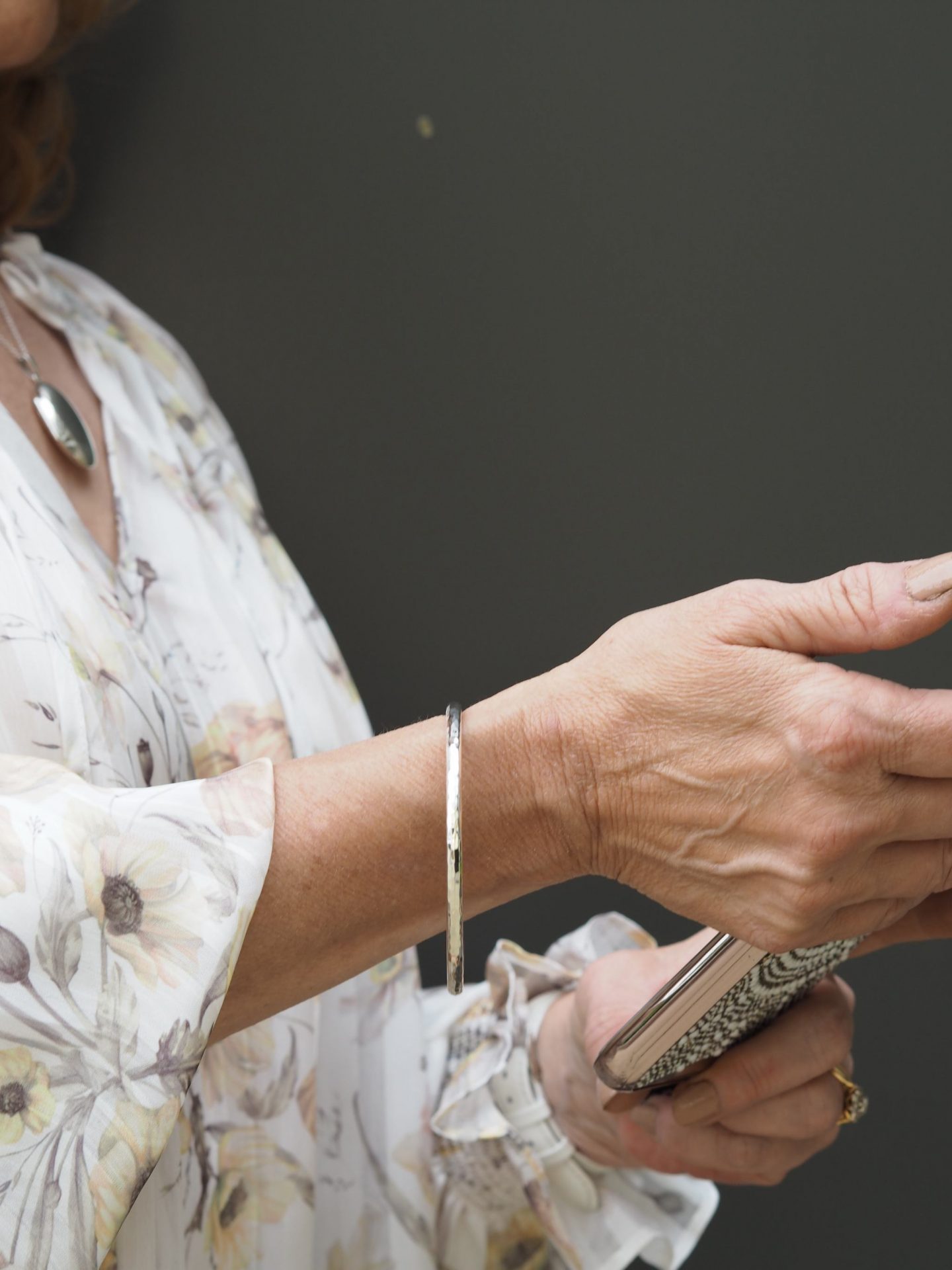 This hammered silver bangle that I received is really weighty. It sparkles in the light too. You must know by now how much I love bangles and this will look great added with my other silver ones.
Stunning silver homeware and gifts
The homeware that's available from Hersey's is stunning. Salt and pepper mills would be my choice along with the gorgeous photo frames. There are some clever gift ideas too. A silver chalk holder for snooker is a good idea as is the silver toothpick holder.
A perfect sized pair of hammered silver drop earrings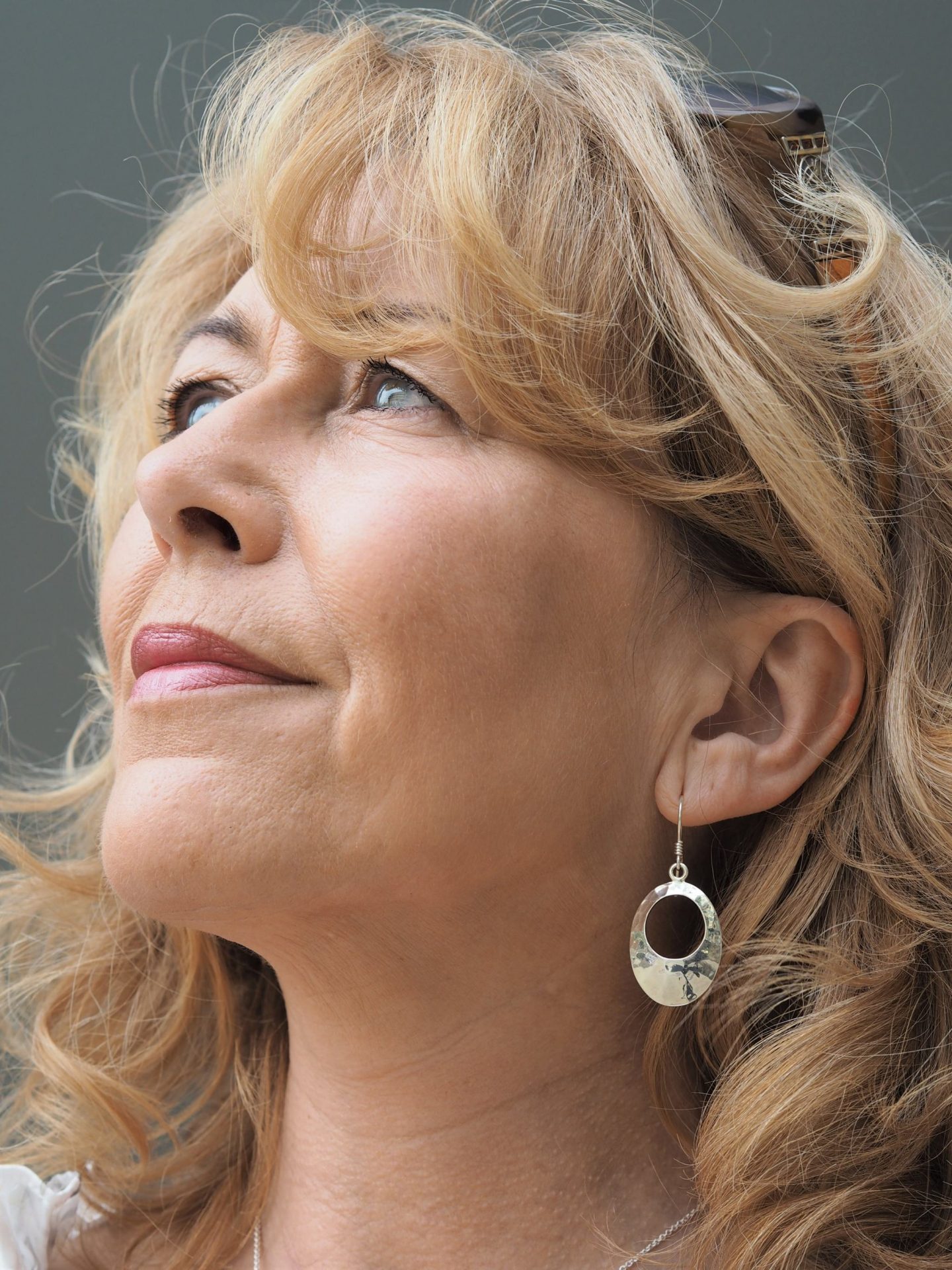 A good pair of day to day earrings that are not too small neither too big. The hammered silver is lovely and shiny. I've been wearing these all the time. They work with everything.
What I'm wearing
[lookbook id="3833″ show-legend="true" show-desc="true" show-reveal="true"]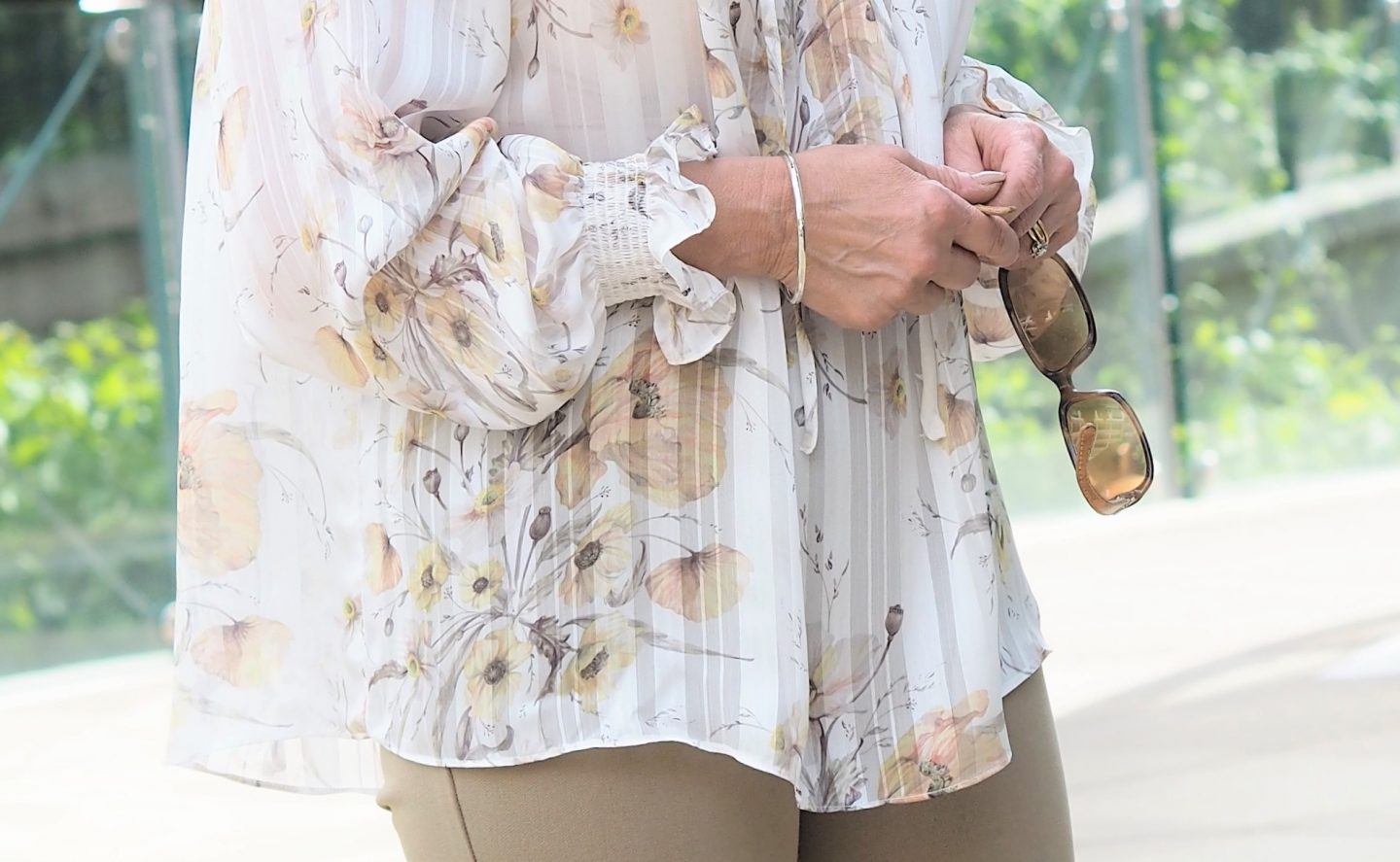 I've been waiting for the weather to warm up so that I could share this gorgeous top with you. A real bargain find from H&M The material is a little see-through so I'm wearing a nude body underneath.
I love the sleeve and collar detail. It reminds me of the Romantic era in the '80s!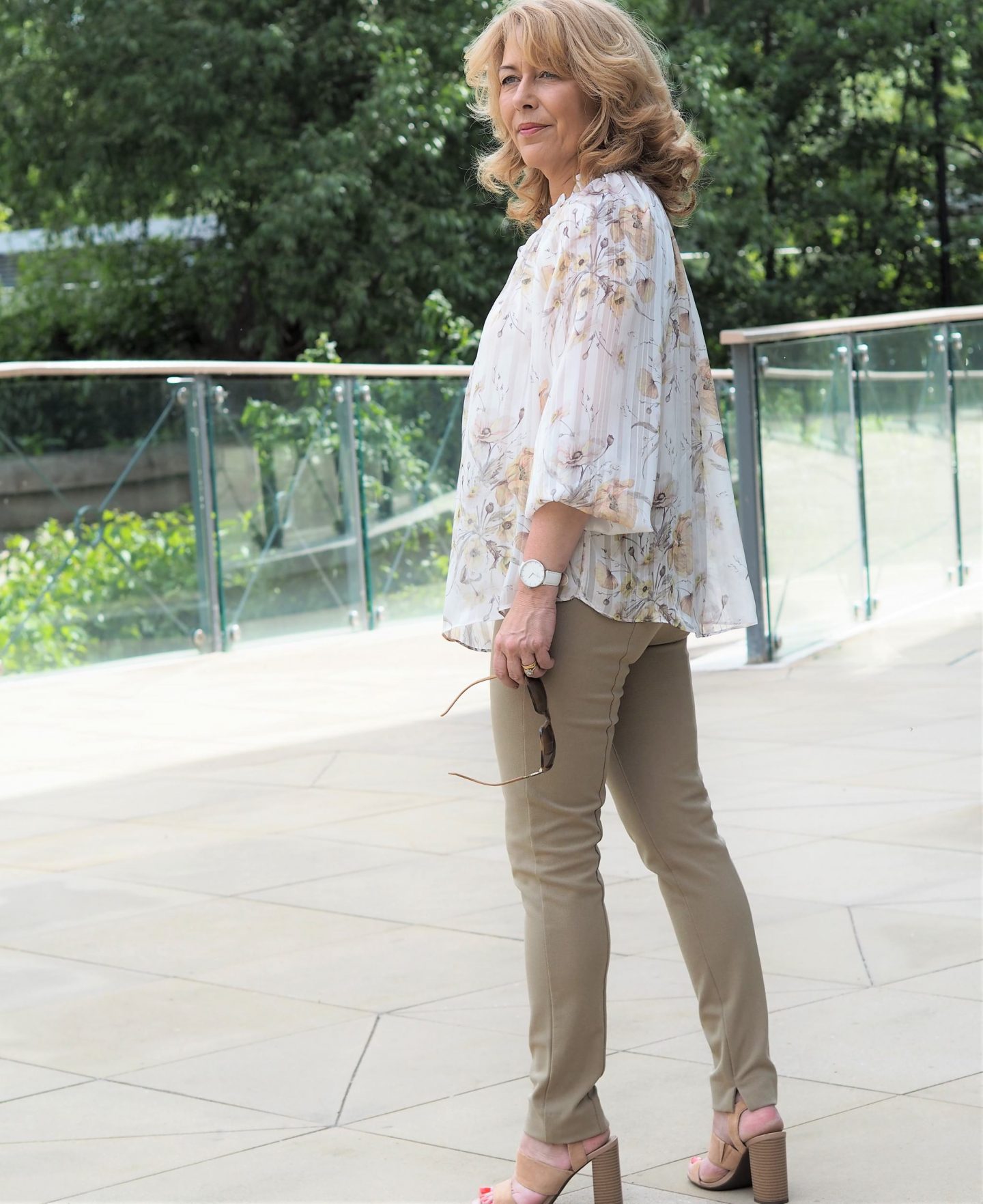 I paired the top with my new Reiss trousers. You will have seen them before in this post. I've had a lot of wear out of these. I find them so comfortable and the neutral colour makes them easy to pair with most items. The sleeves of the blouse have been hoisted up. I like that you can do that with them.
Sign up to Hersey & Son's newsletter to enjoy 10% off your first purchase
A huge thank you to Hersey & Son for my lovely gifted items. Do take a look at this fabulous brand Here
Thank you for stopping by!
You May have a friend that's interested in this? Please use the share buttons
Xo Laurie
Subscribe for the latest updates!